Delhiites are big foodies, and if you are one, it won't surprise you if I tell you that they swear by the food they eat. In fact, reports made by many organisations on Consumer Spending Habits have identified Delhiites as the people who spend the highest portion of their income on eating out. Delhiites accentuate this love for food by looking out for variety on their platter. With the gradual influx of new diners in the city, Delhi is getting akin to the flavours of Southeast Asia. They are relishing the dishes from this region, and the cuisine is slowly making its way into the people's eating habits.
If you are also one of those foodies who is looking out to try some new flavours from the Southeast in Delhi, this is what you should try: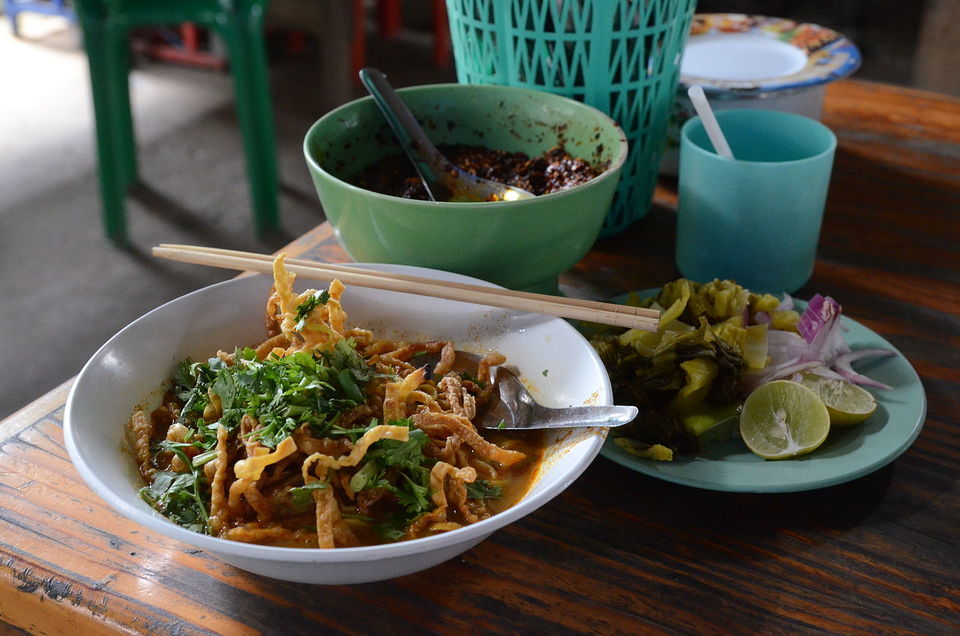 1. Khao Suey
If you haven't tried khao suey yet, you're missing out on one of the finest Burmese dishes out there. Khao suey is a noodle soup made with coconut milk, peanuts, herbs and a dash of lemon that will surely tingle your taste buds with its tang.
Where to try:
1. Mamagoto, Select City Walk, Saket
2. Pho King, Champa Gali, Saket
3. Burma Burma, Select City Walk, Saket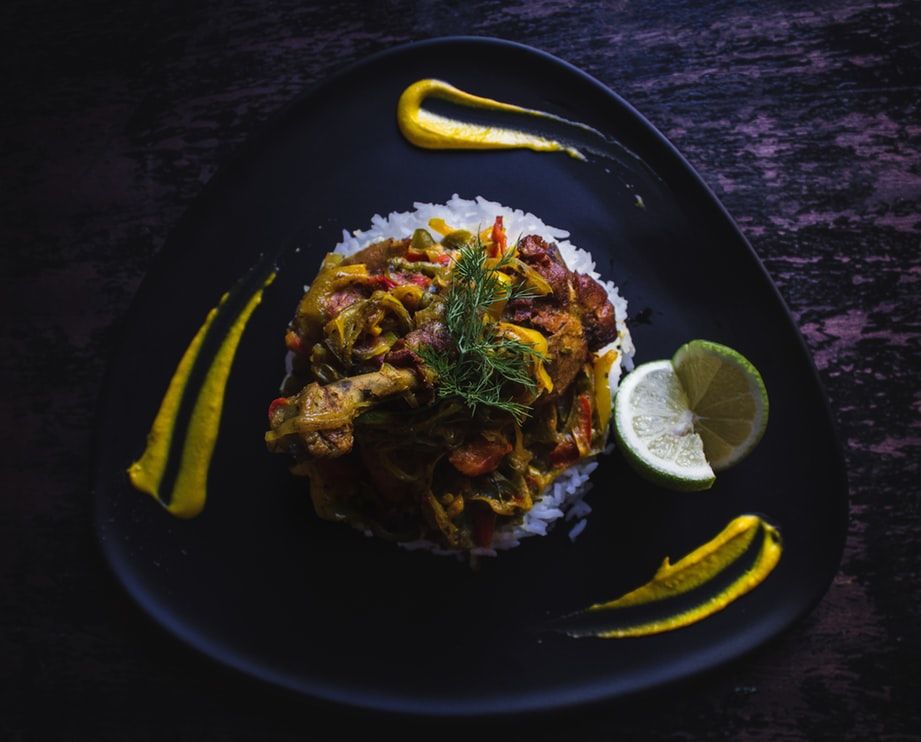 2. Nasi Goreng
If you don't want to go too far from Indian flavours but still try something new, nasi goreng is the dish for you. It is a hot favourite from Indonesia made with fried rice, chunks of meat and vegetables, and seasoned with soy sauce.
Where to try:
1. Chew – Pan Asian Cafe, Connaught Place
2. Jom Jom Malay, Ansal Plaza, South Extension II
3. Asian Haus, East of Kailash
3. Tom Kha Gai
If you are dreaming of that comfort food after a busy day, try tom kha gai. It is a creamy coconut soup with bits of chicken, flavourful herbs and spices that will take off all your stress in a few slurps.
Where to try:
1. Neung Roi, Aerocity
2. Ziu, RK Puram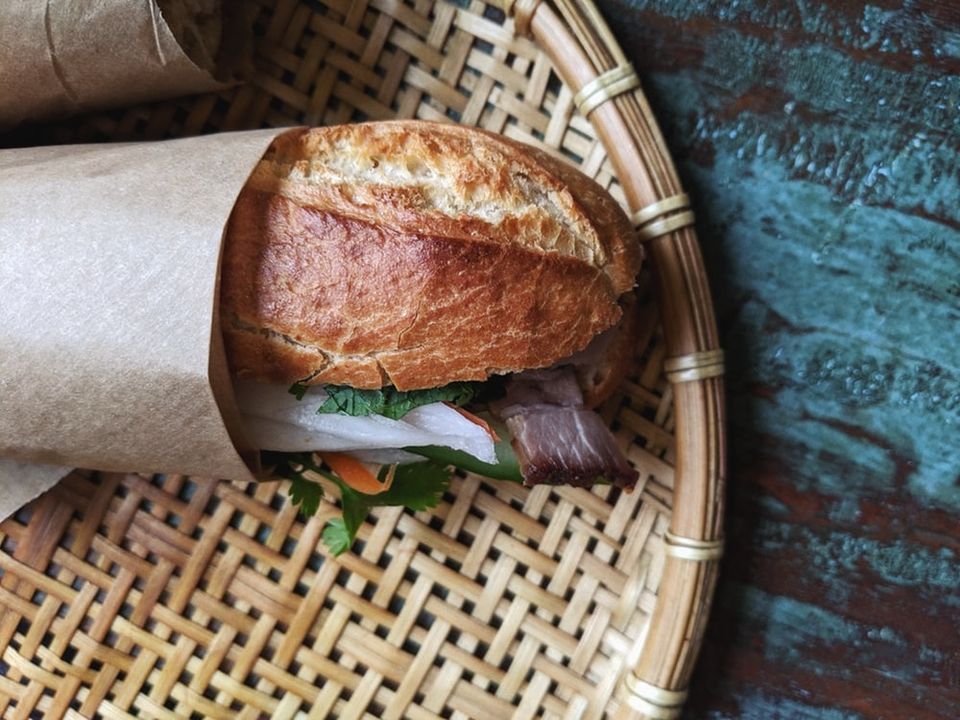 4. Bánh Mì
Haven't got enough time to eat? Bánh mì is the right dish to have on the go. It is a popular Vietnamese dish which is a fusion of French and Vietnamese flavours. It's a baguette filled with meat, egg, vegetables and spices, and promises a burst of flavours with every bite. Just grab it from an outlet mentioned below, and enjoy it during your commute.
Where to try:
1. Little Saigon, Hauz Khas
2. Depot 48, Greater Kailash I
3. Pho King, Champa Gali, Saket
5. Lamb Rendang
Lamb Rendang is a Malaysian lamb stew known for its aromatic flavour. The dish is slowly cooked with coconut milk, lemongrass and chillies to give you a melt-in-mouth experience. You might actually end up ditching your favourite mutton delicacy for this one.
Where to try:
1. Pa Pa Ya, Select City Walk
2. Jom Jom Malay, Ansal Plaza, Andrews Ganj
3. Asia central, Shahpur Jat
6. Laksa
Bored of eating the same old noodles you've been ordering for years? Try Laksa. It is a sweet-and-sour Singaporean soup served with wheat noodles or vermicelli. Add prawns and fish to for flavour, and what you get is a dish you'll find yourself relishing more often than anything else on the menu.
Where to try:
1. Asian Tuk Tuk, South Extension I
2. Oriental Spice, Aerocity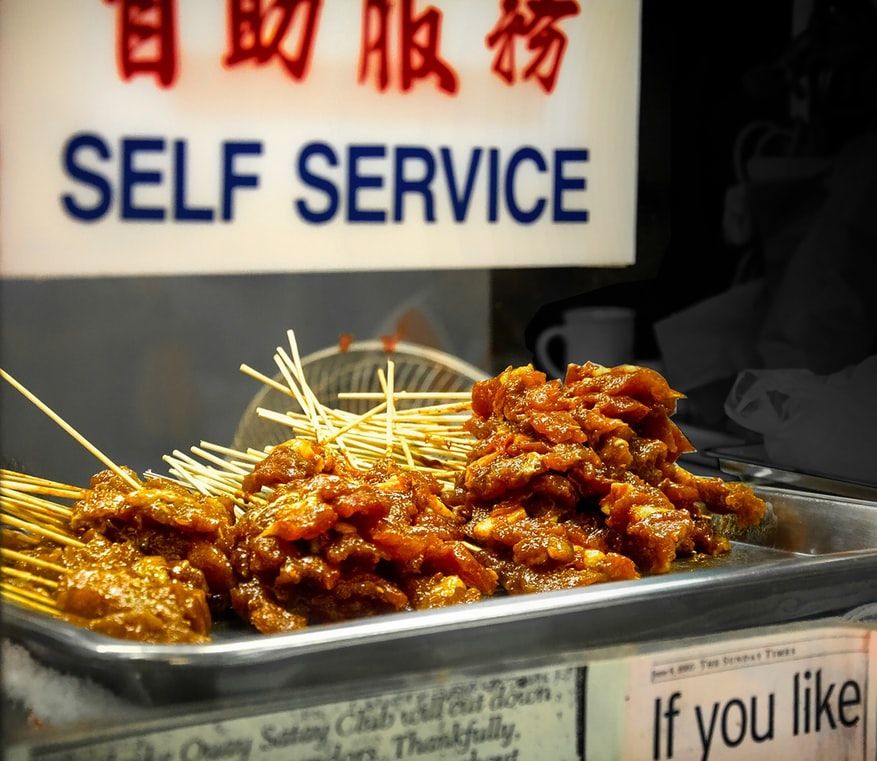 7. Chicken Satay
Satay is very similar to the range of kebabs that we enjoy in India. However, what differentiates it from a kebab are the sauces and the condiments used to make it. Ever tried peanut sauce with your kebabs?
Where to try:
1. Dao Thai, Greater Kailash I
2. Flaming Wok, Chittaranjan Park
3. Chi Asian Cookhouse, SDA Market
8. Panang
You know it popularly as Thai red curry. Panang is hot, spicy and very suitable to Indian taste buds. Tip: check out its recipe and add a new flavour to your traditional chicken dish.
Where to try:
1. Bo tai Qutub, Mehrauli
2. Culinaire, Rajouri Garden
3. Ichiban, Pandara Road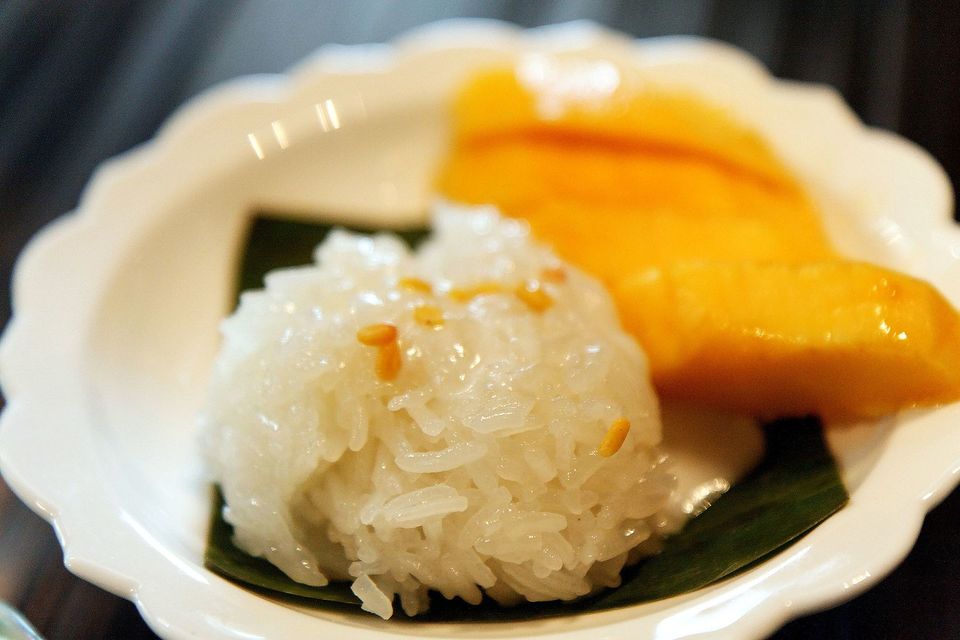 9. Khao Niaow Ma Muang
Khao niaow ma muang is basically sticky rice with mango. It is a Thai pudding made with the tastiest mangoes. If you love mangoes you must dig into this dish. Share this with someone you know who loves mangoes.
Where to try:
1. Dao, Kalkaji
2. Thai High, Chhatarpur
3. Ego Thai, New Friends Colony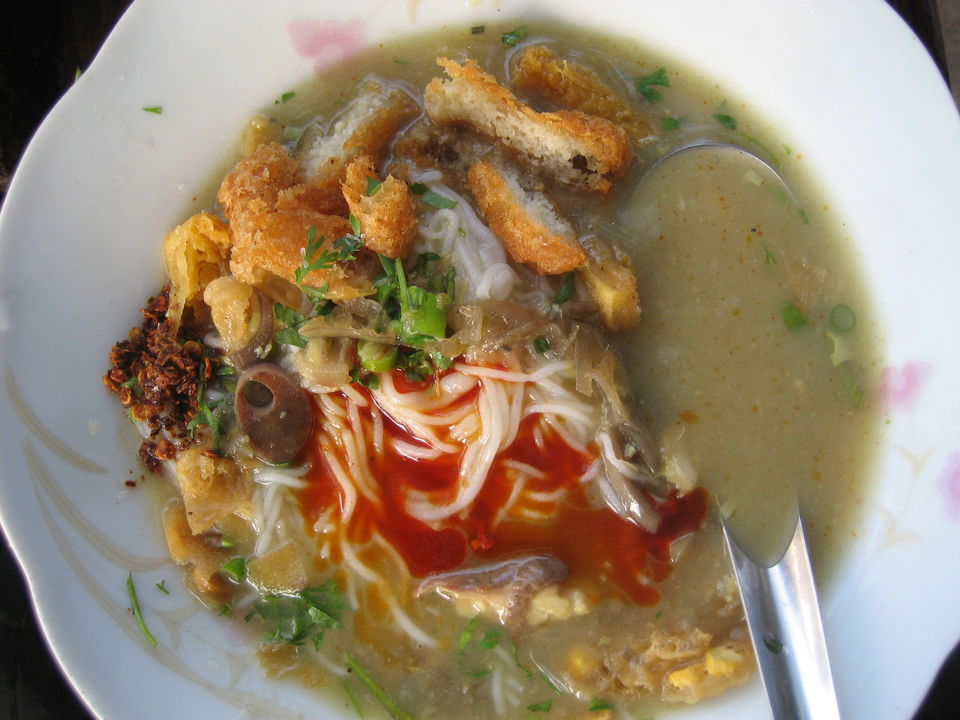 10. Mohinga
The national dish of Myanmar, Mohinga is made with rice vermicelli soaked in a curry made of banana stem, ginger, lemongrass and onion. You cannot know why this is a national dish without trying it.
Where to try:
1. Burma Burma, Select City Walk
2. Mohinga, The Taste of Myanmar, Humayunpur
3. Tanoshi Trail, Greater Kailash I
Which of these dishes have you already tried and which ones would you like to try? Share your review on Southeast Asian flavours in the comments below.
Get travel inspiration from us daily! Save our number and send a Whatsapp message on 9599147110 to begin!
Watch travel stories come to life with Tripoto on Youtube!