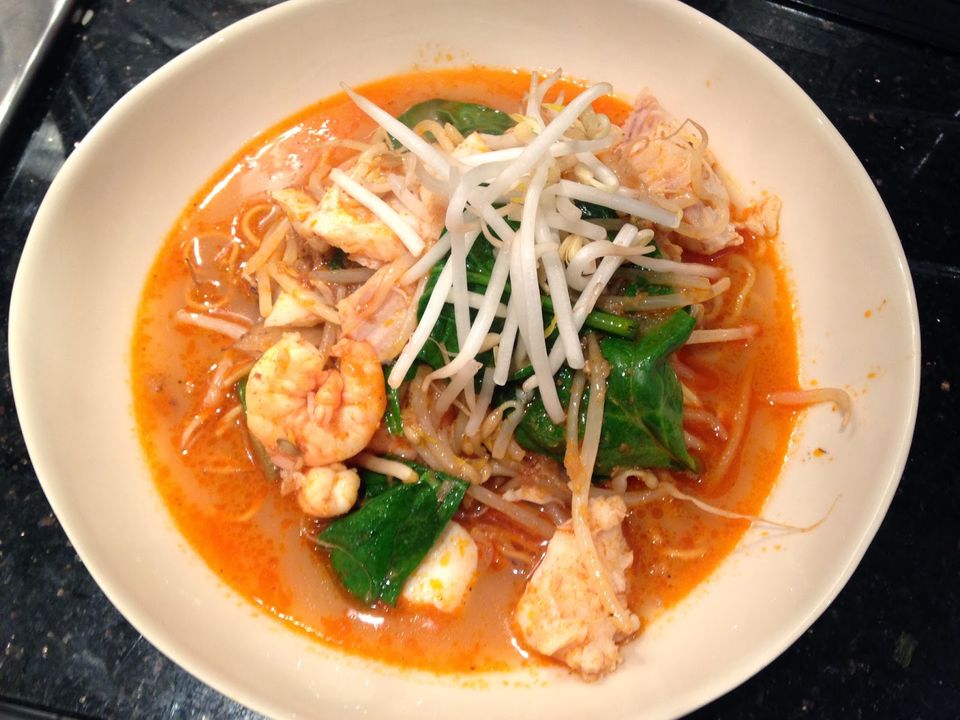 Singaporean cuisine is diverse and contains elements derived from several ethnic groups. Influences include the cuisines of the native Malays and the largest ethnic group, the Chinese, as well as Indonesian, Indian and Western traditions. Influences from other regions such as Sri Lanka, Thailand and the Middle East are also present.
When dining out, Singaporeans often eat at hawker centres, coffee shops or food courts rather than restaurants, due to convenience, a wider range of options and affordability. so let's go and discover some of the most popular dishes of Singapore
1. Satay
satay is skewered dish, turmeric marinated meat that is grilled on an open fire. it is originates from Indonesia but has became common food trend in Singapore. Typically meat includes chicken, beef, mutton , pork ,prawns and it serves with sweet & spicy peanut dip.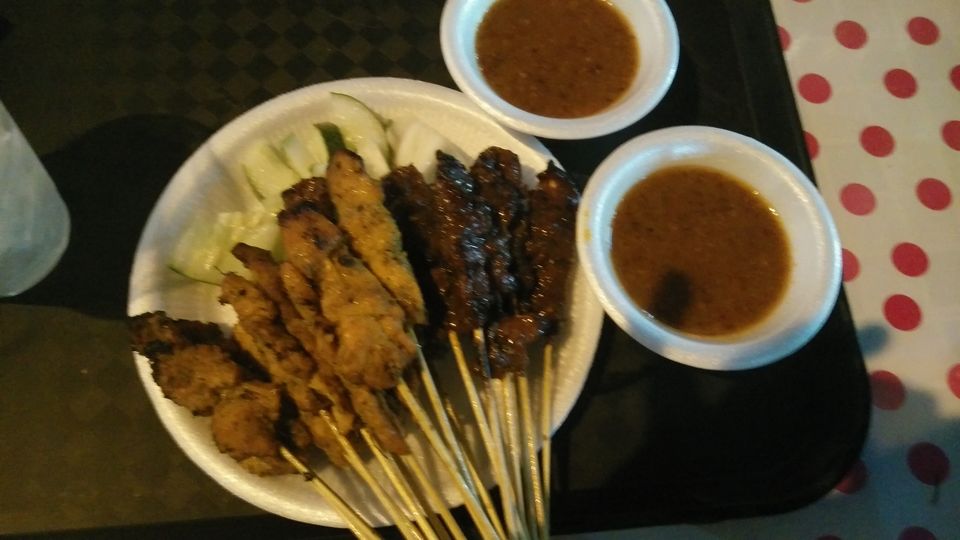 where to eat: Satay Street(Tehlok Ayyam center)
stall 7,8,9 are the best satay stalls.
Price: $14 (20 sticks)
2. Kaya toast and Teh c
One of the traditional Singaporean breakfast dish. Rectangular white bread loaf, slightly toasted, stuffed with thick slice of room temp butter and coconut, medium sweet. Mostly combined with coffee or Teh c. Teh c is hot tea with evaporated milk sweetened. This is a good combo for tea lover.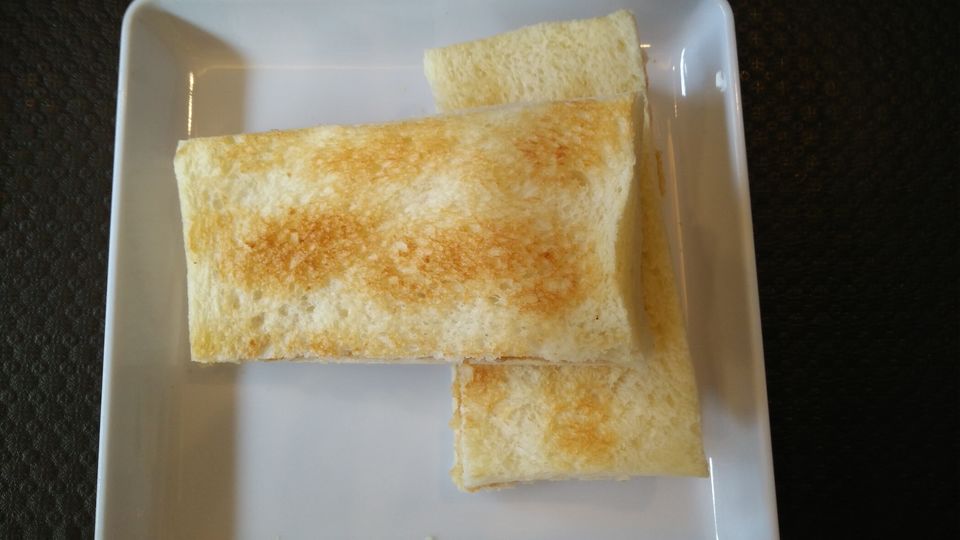 where to eat : Toast Box at any MRT station
Price : $4
3. Curry Puff
It is a small baked pie cover with puff pastry. A typical Singaporean snack, the filling is made with potato,chicken,egg,capsicum and curry gravy. It is spicy kinda Indian style.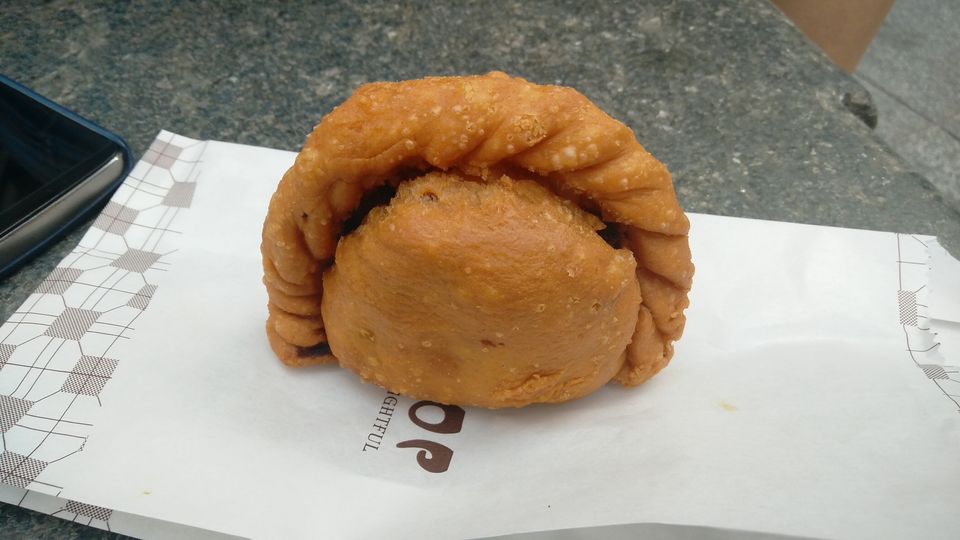 where to eat : Tip-Top Raffle Place MRT station
Price : $3
4. Stick Roll
It's a roll made with sweet potato and Sugar. Medium roasted, skewed on stick .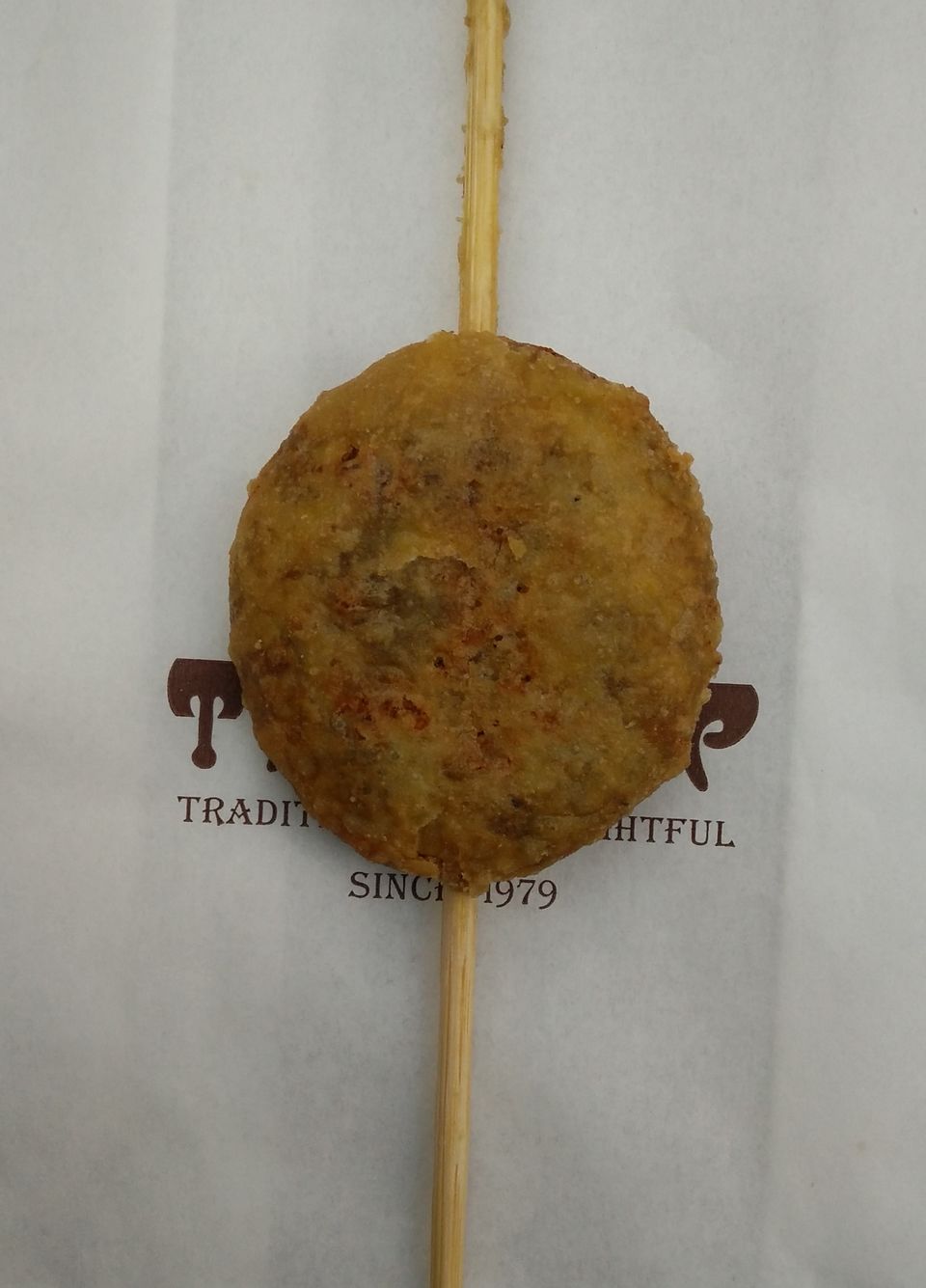 where to eat : Tip-Top Raffle Place MRT station
Price : $3
5. Dim-Sum
Another Hong Kong inspired type of dishes in Singapore, it called as dim-sum. Popular dim-sums are BBQ pork bun/chicken, chee chong fun.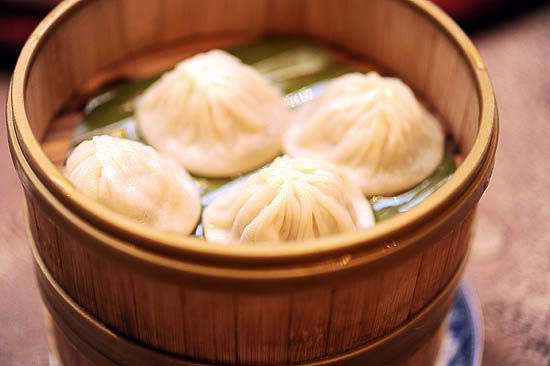 where to eat : Yi Dian Xin Hong Kong Dim Sum , Food Republic
Price : $3 - 11
6. Biryani
Biryani is fried rice of Indian influence made with basmati rice. Meat can be chicken, beef or fish. Go with curry or chutney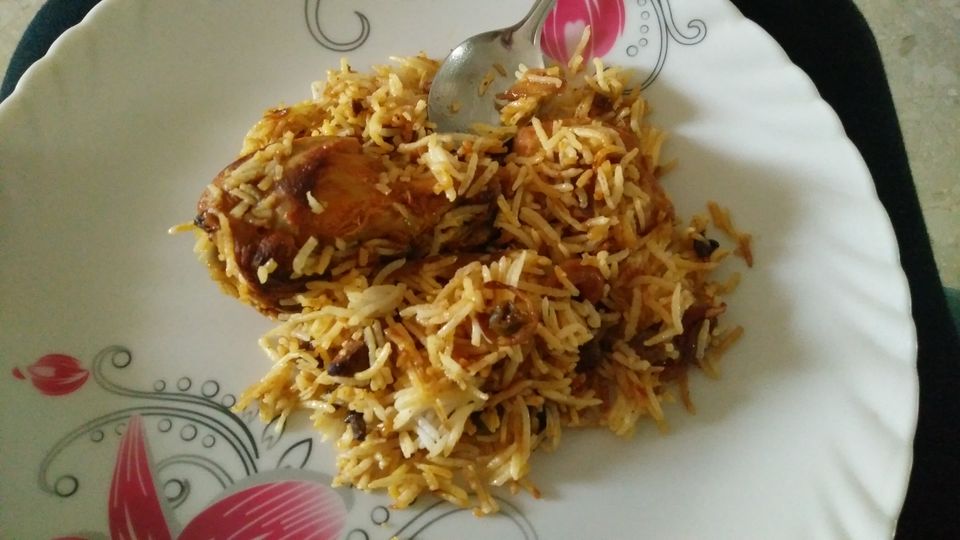 where to eat : Bismillah Biryani Restaurant (little India)
Price : $4-12 (Variable as per choice)
7. Nasi Goreng
Nasi Goreng, literally meaning "fried rice" in Indonesian and Malay, can refer simply to fried precooked rice, a meal including stir fried rice in a small amount of cooking oil, typically spiced with kecap manis (sweet soy sauce), vegetables and spices and omelet.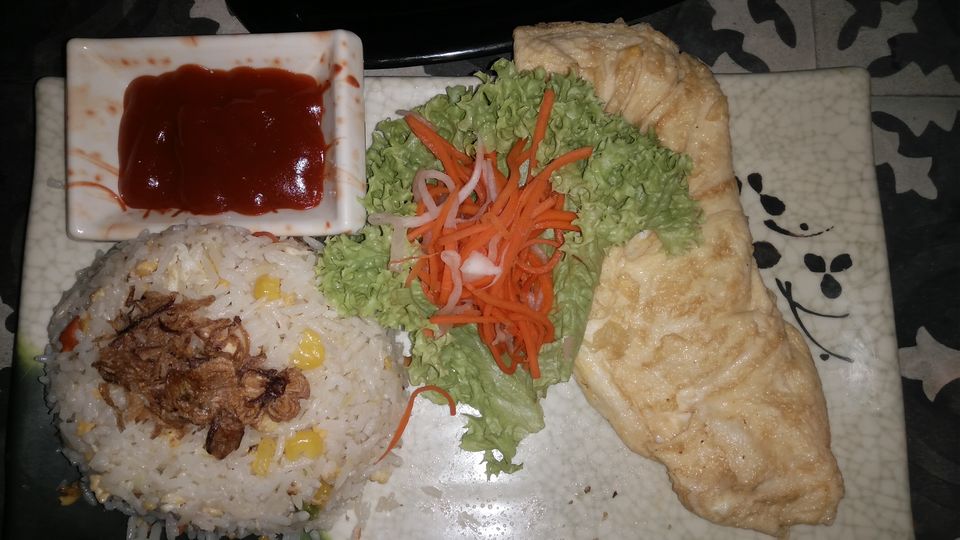 where to eat : Clarke Quay
Price : $18 -20
8. Mix Rice
It is very common food eaten by locals .It comes with rice, choice of meat like chicken,fish,beef,mutton, vegetables like beans, spinach etc. I don't know the exact name of the dish but when you go to any food republic you will get an idea.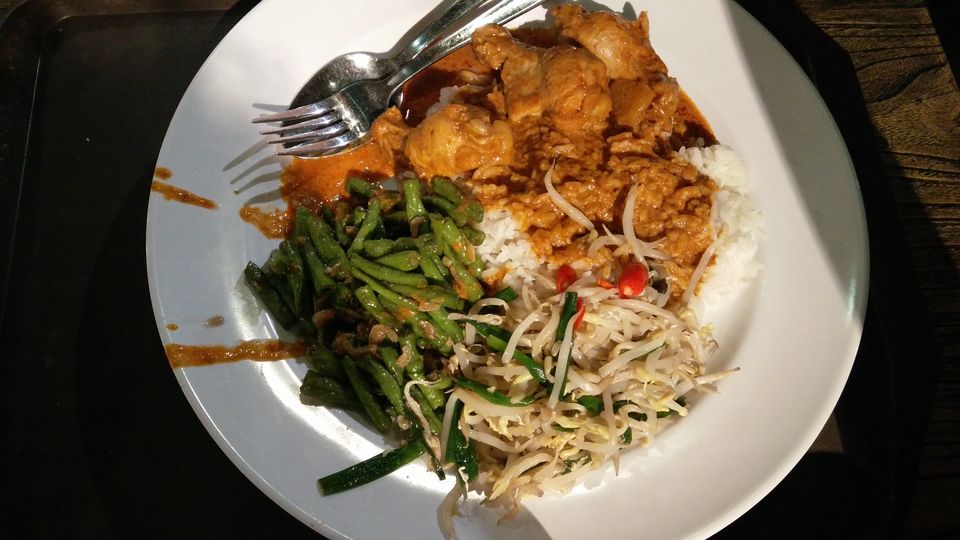 where to eat : Food Republic(At MRT Station)
Price : $6-8 (Variable as per choice)
9. Laksa
Laksa is a dish merged from Chinese and Malay elements. Traditional Singapore curry laksa uses vermicelli, coconut milk, tau pok, fish slices, shrimps.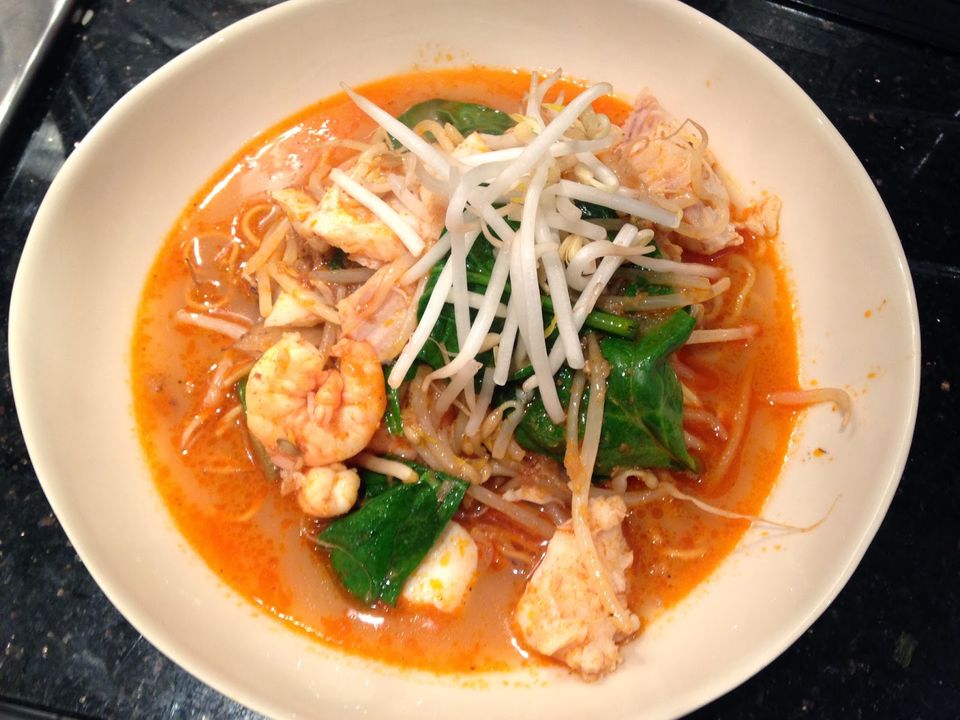 where to eat : Sungei Road Laksa or Food Republic
Price : $4 -7
10. Singapore Sling
The Singapore Sling is a gin-based cocktail from Singapore. This long drink was developed sometime before 1915 by Ngiam Tong Boon, a Hainanese bartender working at the Long Bar in Raffles Hotel, Singapore.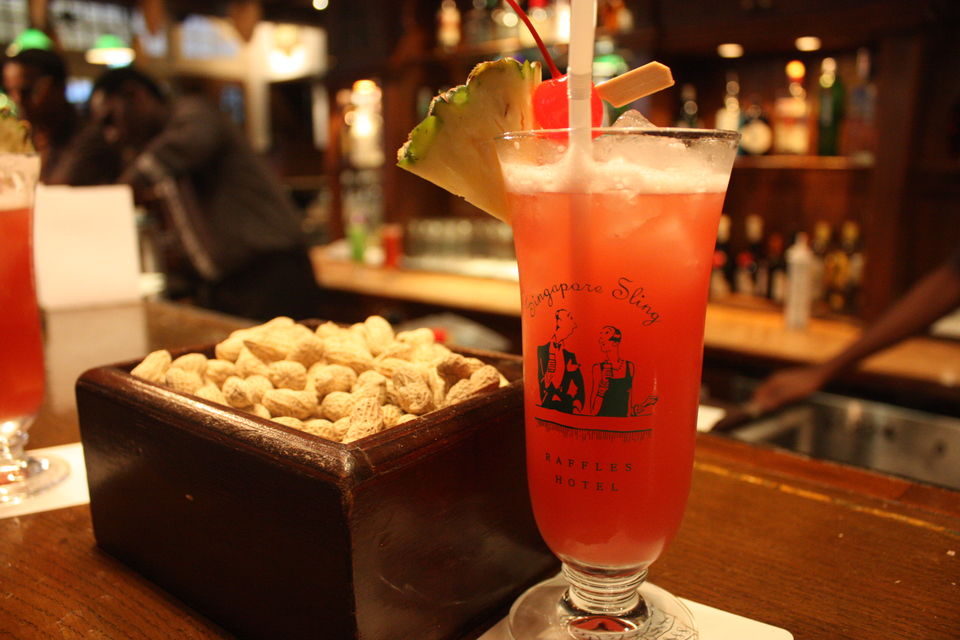 where to eat : Raffles Hotel, Lacks flavour (Clarke Quay)
Price : $20