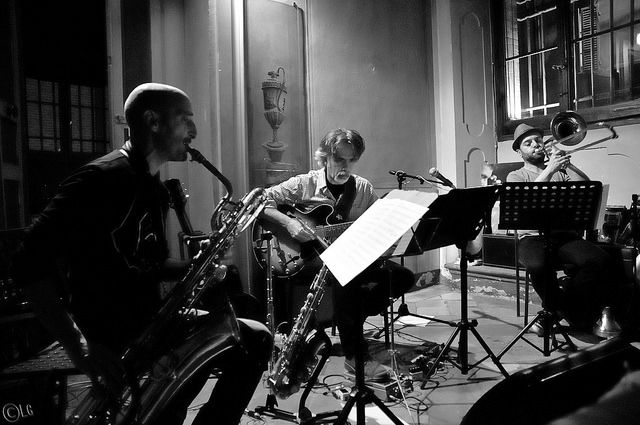 Easily the biggest name in the history of the genre, Louis Armstrong perfectly defined jazz music when he said, "If you have to ask what jazz is, you'll never know." A music form unlike any other, I personally believe that it can neither be taught nor shared—jazz is just something that comes from within. Despite facing stiff times and immense competition from other mainstream forms of music, ever since its inception in the early 1900s, jazz has and will continue to be the music of all seasons.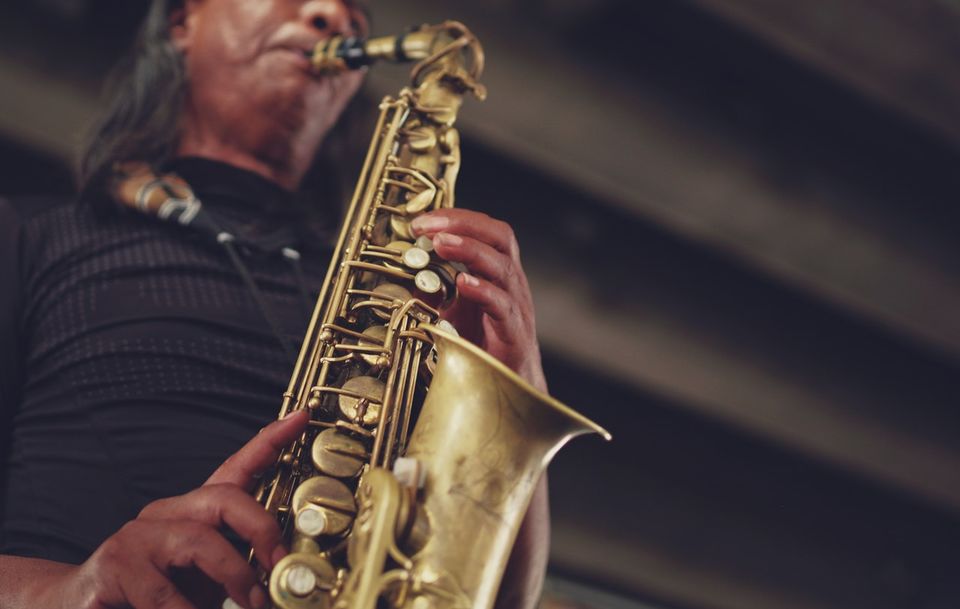 While Delhi's night life continues to be majorly dominated by Punjabi pop and some handpicked international artists, there are some bars which come as a much needed ray of hope for jazz aficionados. Here are some of the best places you can visit to get a taste of the exciting world of jazz while indulging in great food and even better spirits!
Brainchild of the pioneer of Delhi's jazz scene Arjun Sagar Gupta, The Piano Man Jazz Club is the city's first artist-focused jazz club that has its own restaurant and bakery as well. Undoubtedly the most popular spot amongst jazz enthusiasts in the city, The Piano Man Jazz Club with its stellar musical performances, rustic brick walls engraved with names of jazz icons, well-stocked bar and authentic world cuisine offers just about everything a great evening needs. Do not, at any cost miss sipping on one of their signature cocktails while you sway to the addictive tunes because they are literally to die for!
Cost: ₹2,000 for two (approx.)
Cuisine: American, Mexican, Continental
Standout dishes: Pork bao, Grilled jerk chicken, Fried zucchini, Veggie pizza
Timings and location: 12PM to 12AM; B-6-7/22, Safdarjung Enclave Market, Opposite Deer Park, Safdarjung, New Delhi
Contact: 011-33105379
A relatively new name on the block, The Bar Cat is located in the middle of South Extension's upscale market that otherwise is a shopper's paradise. In a matter of months however, this plush jazz club has managed to emerge as a hotspot for the city's jazz lovers. Modelled on jazz clubs of 1920s, The Bar Cat is a glorious throwback to the era of grandeur. In order to appeal to guests of all musical tastes, they also host a variety of performers who specialise in genres as diverse as Old School Jazz, Jazz House and even Bollywood Jazz!
Cost: ₹2,200 for two (approx.)
Cuisine: European, American
Standout dishes: Mushroom ravioli, New Zealand lamb chops, Roasted pork belly, Toffee glazed carrot cake
Timings and location: 12Noon to 1AM; E-17, Third Floor, South Extension 2, New Delhi
Contact: 08130563686
Staying true to its name, Cocktails and Dreams is a classic example of a modern-day Speakeasy (a term that originated in United States in the 1920s and was used to refer to illegal establishments selling alcohol during the Prohibition Era). Tucked away in lanes of Gurugram's Sector 15, Cocktails and Dreams is unlike any other jazz club in Delhi NCR! Apart from a well-equipped setup that often hosts top notch jazz performers, the bar aims to recreate what they call the "Golden era of cocktails". The place has a highly skilled team of bartenders that whip up some crazy concoctions, ranging from classic mixes to alcohols blended with hand-picked Indian spices! Just walk up to the bar, tell them how're you feeling and they'll have a drink for you—as simple as that!
Cost: ₹2,500 for two (approx.)
Cuisine: American, Mexican, Italian
Standout dishes: Flaky fried chicken, Pig in a blanket, Basil pesto pasta, Crispy calamari
Timings and location: 5PM to 12AM; SCO 23, Behind Galaxy Hotel, Sector 15, Gurugram
Contact: 08750582297
Yet another jazz bar modelled on Speakeasy bars of 1920s, PCO or Pass Code Only is a mysterious little jazz bar located in Delhi's Vasant Vihar area. Like any true Speakeasy bar, PCO has no sign or board at all so be prepared to put your Google Maps to test. Greeting guests at the entry is a PCO booth which requires you to put in a secret code following which you will be granted an entry into the bar. And how do you get your code? You call them up to get the special code which is changed after every few days. Fancy, ain't it? Right from its fancy entry procedures to foot-tapping music and a dedicated cigar room, typical of an underground jazz bar—PCO gets just bout everything right.
Cost: ₹2,500 for two (approx.)
Cuisine: American
Standout dishes: Ratatouille niçoise with saffron pilaf, Prawns tempura, Bacon wrapped chicken sausages, Banoffee pie
Timings and location: 5PM to 1AM; D-4, D Block Market, Vasant Vihar, New Delhi
Contact: 09711108482
An in-house bar of the iconic Taj Mahal Hotel in New Delhi, Rick's is a simplistic, classic jazz bar that takes you back in time. The bar is named after Humphrey Bogart's character of Rick Blaine from the 1942's cult film Casablanca. Despite a limited food menu, Rick's has a range of exciting Malaysian and Thai bar bites. Acclaimed jazz performers from all over the world often take the stage here and enthral guests with their tunes. The bar's gorgeous setting also makes for the perfect spot to unwind over a couple of drinks on a cold Delhi evening.
Cost: ₹4,500 for two
Cuisine: Malaysian, Thai
Standout dishes: Baked oriental fish cakes, Tenderloin and roasted mushrooms, Steamed pork bao, Stir fried Kenya beans and water chestnut with garlic and pepper
Timings and location: 4PM to 12:45AM; The Taj Mahal Hotel, 1, Mansingh Road, New Delhi
Contact: 011-23026162
Amongst all the new, chic pubs of Connaught Place, Blues is a joint that has stood the test of time and continues to stand tall. One of the first places that introduced jazz and blues to the city, Blues has some amazing live acts happening almost everyday. Apart from the stellar music and old world charm, the place also offers a wide variety of cuisines. If you're looking to meet up with your old buddies in the heart of Delhi in a unique, laid-back retro setting, head to Blues right away!
Cost: ₹1,500 for two
Cuisine: Continental, Mexican, American, Italian, North Indian
Standout dishes: Dry chilli fish, Malai tangri, Veg lasagne, Alfredo pasta
Timings and location: 12 Noon to 12:30AM; N-18, Outer Circle, Opposite Kasturba Gandhi Marg, Connaught Place, New Delhi
Contact: 09811946156
A unique concept at heart, Le Bistro du Parc brings the melodies of jazz to an authentic European-style French eatery. Located in the heart of Delhi's Defence Colony, dining at Le Bistro du Parc is as great a gastronomical adventure as it is a sensory one. The picture-perfect bistro has an elaborate menu filled with gourmet French recipes. To add to that, the restaurant also hosts upcoming homegrown jazz musicians who keep the mood afloat with slow and relaxing music.
Cost: ₹2,000 for two
Cuisine: French, Salad
Standout dishes: Lamb burger, Goat cheese salad, Steak tartare, Crème brûlée
Timings and location: 12 Noon to 11:30PM; A-57-59, Moolchand Market, Near Defence Colony, New Delhi
Contact: 011-46780080
Jazz and love have always gone hand in hand. Tonino, effortlessly combines the two and what results is a beautiful amalgamation of jazz and romance that you can't help but fall in love with. While you enjoy the mellow music with your special someone, a team of chefs with their generous Italian spread, ensures that the plates are always full. And since no Italian meal is complete without a glass of wine, the folks at Tonino have that covered as well, thanks to their great collection of spirits.
Cost: ₹4,000 for two
Cuisine: Italian, Salad
Standout dishes: Crostini assortitie, Tonino fantasia pizza, Risotto con funghi porcini, Tiramisu
Timings and location: 12:30PM to 3:30PM & 7PM to 12:30AM; 76/27, Near Andheria More, Near Metro Pillar 38, MG Road, New Delhi
Contact: 011-26802633
Love music? Has it ever found a way into your adventures? Write in here and share your unique stories with the Tripoto Community.
Frequent Searches Leading To This Page:-
Weekend tourist places in delhi, weekend clubbing in delhi, weekend trips from delhi , weekend night life in delhi, delhi's night life