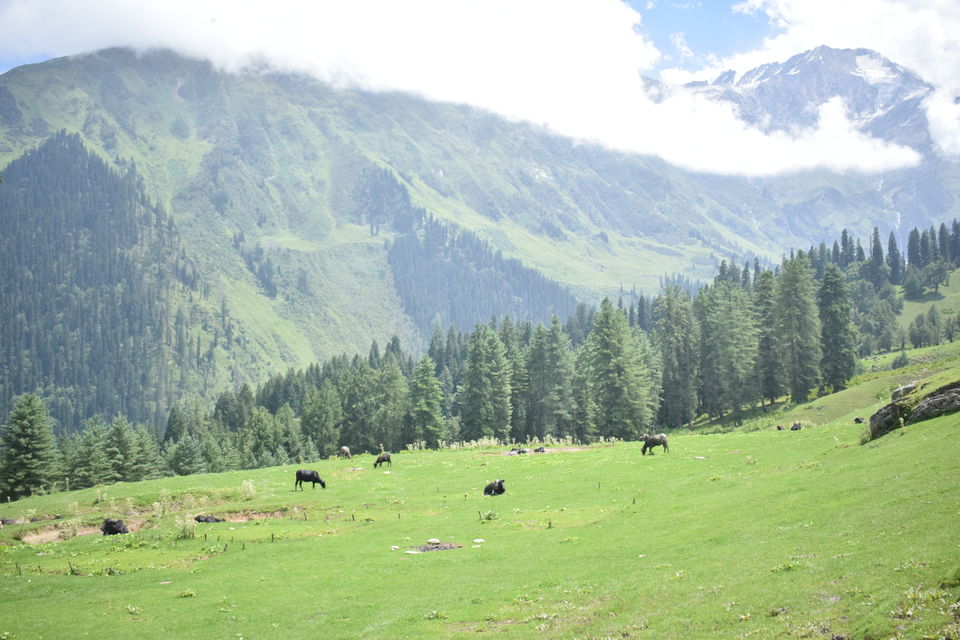 Delhi -> Bhuntar -> Barshaini -> Tulga -> Bhandag Thatch
For those who are looking for a small getaway plan including camping for one or two days, Bhandag Thatch above the Tulga forest in Paravati valley would be an interesting option. Once you get down at Barshaini, the last stop for the state bus that leads to Parvati, you trek for three kilometers to reach Tulga, the less-crowded village in-between Kalga and Pulga villages. To reach Bhandg, it's only a three-hour trek to the top of Tulga forest.
Whenever I go to Bhandag for camping, I feel like home. It's a pastoral land above the hill, where enormous bulls and cows roam around or chill in the little ponds in between the grasslands. Compared to other areas in Parvati, Bhandag is a safer area for camping, though I always expect to see a bear or two roaming around at night. I have camped in Bhandag several times and it has always been a memorable experience for me.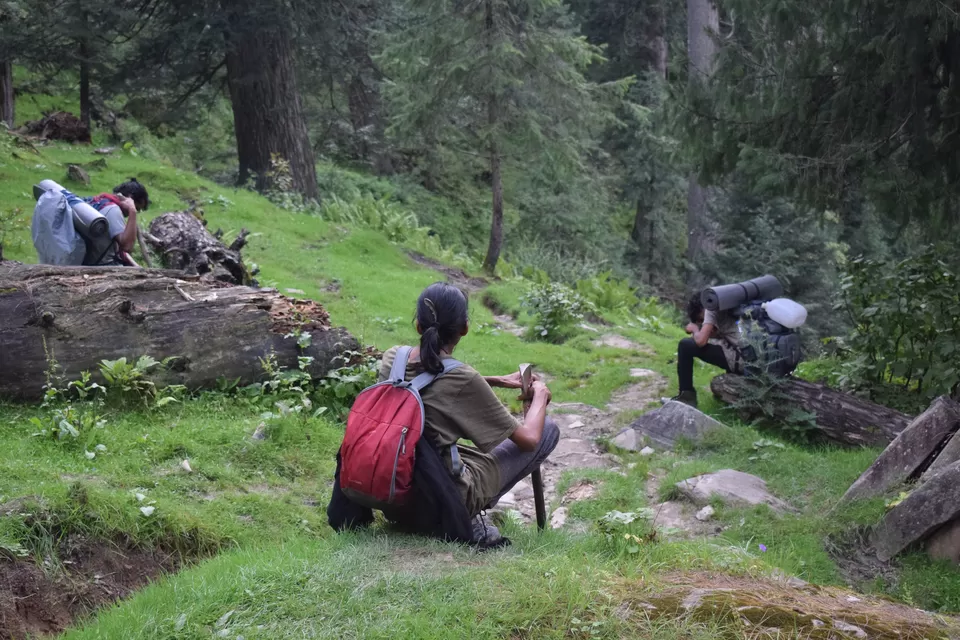 We start at around 11 am from Tulga and slowly trek to the top of the mountain to reach Bhandag before sunset. You may enjoy a wonderful sunset from the vast pastoral land that offers a 360-degree visual of the sky. The night that follows be spent in collecting logs for fire and setting up the camp for stay. After cooking a simple meal we sit around the fire and enjoy a full-scale view of the starry sky. Bhandag is ever more beautiful during the period of September- November when sky is clear after the rains, and you can watch millions of stars and milky way, our galaxy.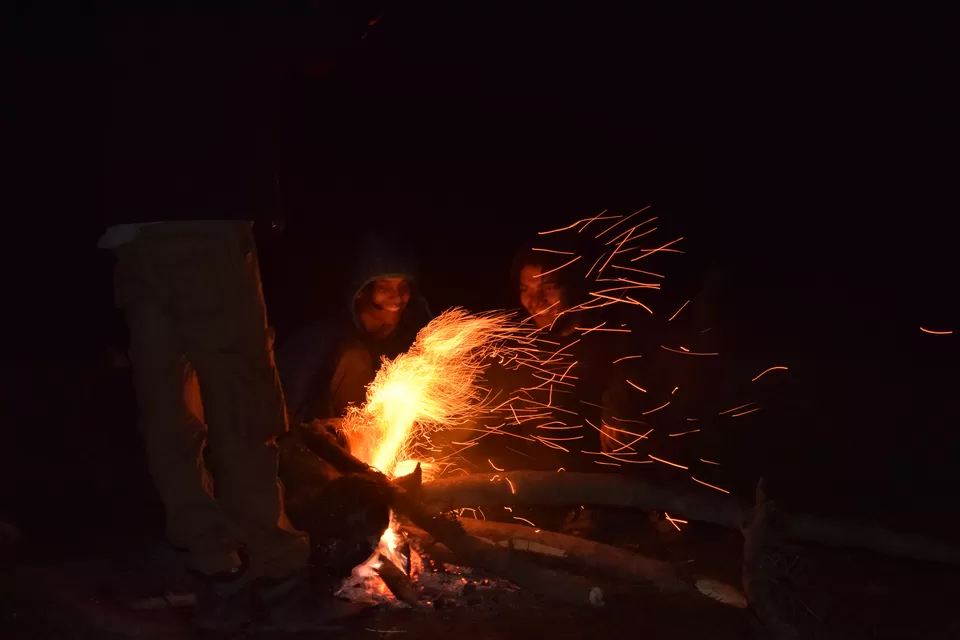 Even one or two days spent in Bhandag can be worth memorable. If you have tents and other essential items for camping, Bhandag will give you everything that you ever want on a two-day camping trip. Wake up early in the morning to see the amazing sunrise and then walk towards the small waterfall nearby, where you can take bath in the crystal clear water.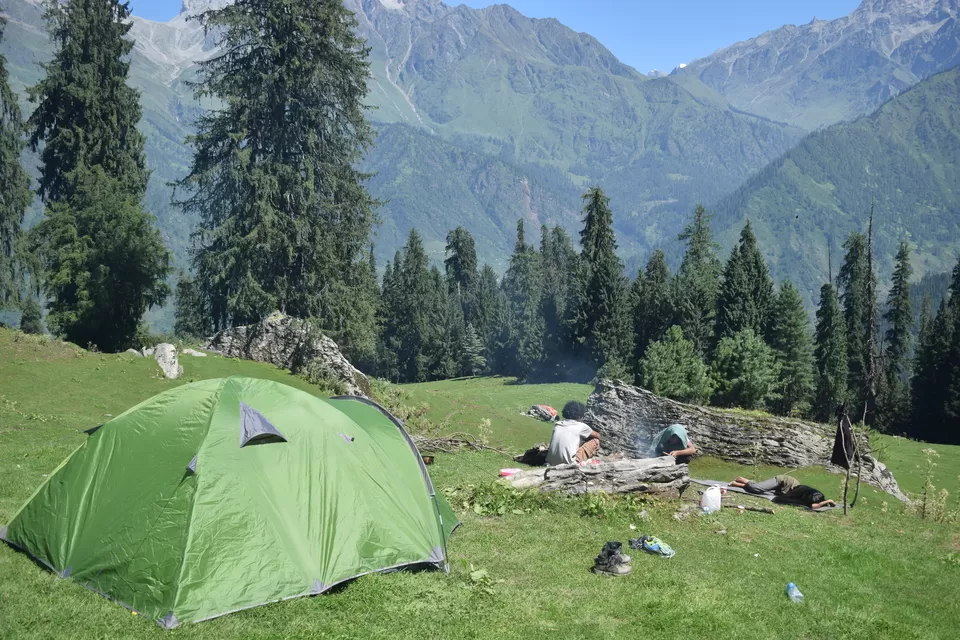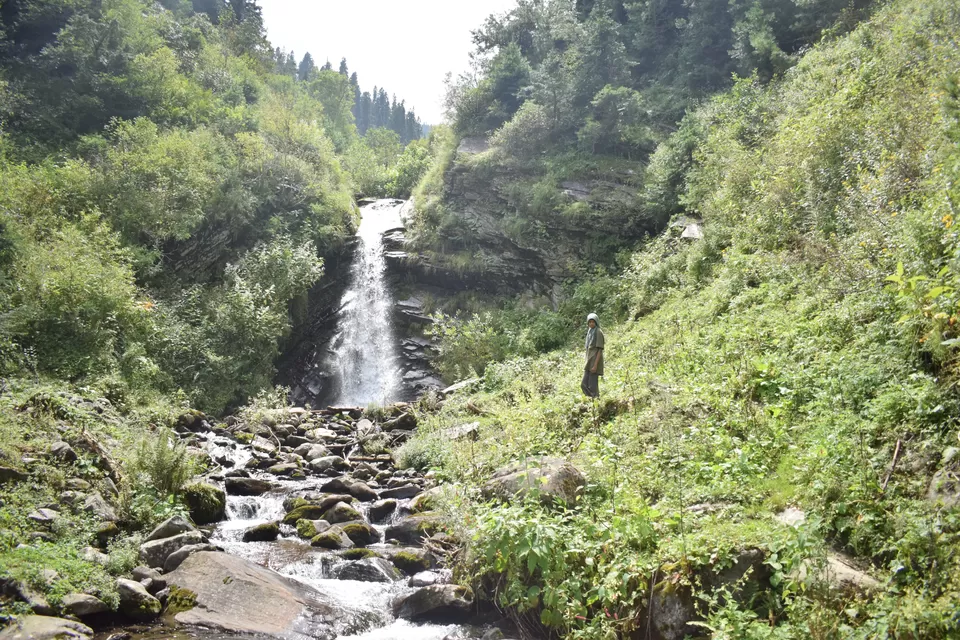 Bhandag is a camping site for the Sarpass trekkers and if you want to enjoy little bit of snow on your trip, you may go a little up to the beautiful Rorag Lake where you can expect to see snow around. This can be done during the daytime coming back before dark to your campsite at Bhandag.
At dusk, we trek back to Tulga where our stay is arranged for three hundred rupees for a day at Tulua Guest House. Tulua is a good option for those who search for cheap stay in Tulga . They also provide good food for decent price. For the city dwellers with busy job schedules, this trip is worthy enough for the break you take. What is better that the feeling of satisfaction you get after a beautiful two-day camping?