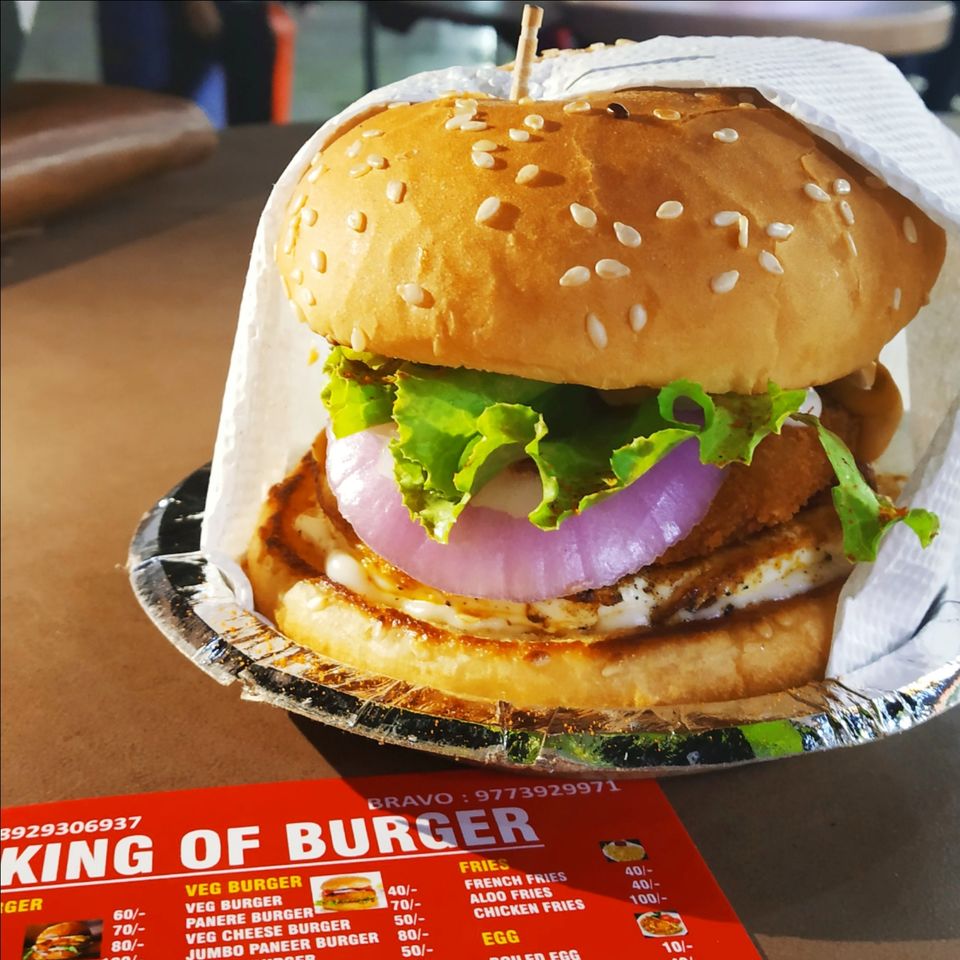 The best pocket-friendly, divine burgers we had in Delhi-NCR so far.
We don't think anyone can ever say no to a burger, can they? We certainly can't. I mean yes, they are messy, yes, they contain a lot, like a lot of fat, and yes again they are messy and isn't a date kinda food, but isn't that the point? The more the mess the more is the taste. And dear a tip, don't go on a date if the person on the other side doesn't like the mess of a burger. Burgers are the best and this is about the best burgers.
So here is that heavenly customised list of burgers that we ate so far in the capital and found THE BEST!
Disclaimer: The restaurant ratings in the list is random and not in chronological order.
The Belgian Fries Company
We love the Burgers here as much as we love the fries. Try the veggie delight with chicken fries.
Veggie Delight – Rs 89/-
Rooh Burger
First of all, this place is literally the saviour to have some quality, pocket-friendly food in this sweltering Delhi heat, especially in Connaught Place. We had the Chicken Delight Burger meal and since then we are in awe. The fries are too pretty looking to eat.
Chicken Delight Burger – Rs 109/-
Meal- Rs 179/-
Cha Bar
We don't quite know if it will be counted as a burger but we added it anyway. The Bun omelette, it's kind of a younger sibling to a burger and its amazing.
Bun Omelette – Rs 70/-
Wat-a-burger
We had the same feeling after leaving this place, what a burger!
The name totally justifies the brand for starters. We had the Chicken Surprise Burger and trust us we were totally surprised with ecstasy and taste.
Chicken Surprise Burger – Rs 130/-
Burger Singh
In the crowded street of Delhi University Hudson Lane, we found this dainty place serving Punjabi styled burger and we said why not! We tried the Amritsari Murgh Makhani Burger. Different as it is, this is not your regular burger and if you are not a fan of North Indian food then most likely you are not gonna be a fan of this too.
Amritsari Murgh Makhani Burger- 210
Big Yellow Door
BYD is most certainly known for serving us with amazing food in town, and we can't agree more. Everything we ever had here has left a mark on our taste senses and so did the burgers. We tried the BYD Cheese "BOMB" Veg Burger and oh yes, there was a blast of cheese in our plates and mouths and being.
BYD Cheese "BOMB" Burger- Rs 169/-
KFC, Zinger Burger
What? You thought that these mainstream burgers aren't going to make the list? Not all of them I agree but this one, totally worth it. The lettuce inside and the whole of the chicken piece couldn't keep us from putting it here.
Chicken Zinger Burger – Rs 140/-
The Burger Company, Palam Vihar Gurgaon
This one really blew our minds. We had the Smoked Chicken burger and the Ghost Rider burger. The former was delicious in a normal way but the later really turned us into ghosts with its hotness. The Ghost Rider burger is made of one of the hottest chillies in the world. Have it on your own risk.
Smoked Chicken burger- Rs 89/-
Ghost Rider Burger – Rs 159/-
The King of Burgers. Sector 45 Market, Noida
This is a little stall at the sector 45 Market Noida. However small it is, trust us when we say, it will beat the taste of every single burger you ever had, at least by some degrees if not completely. We had the Chicken Egg Burger and the taste didn't wear off for days.
Chicken Egg Burger- Rs 80/-
So here goes our customized list of burgers we liked the most. Do tell us your preferences and favourite places. You can comment here or drop us a mail at the contact us page.
Looking forward to know your list of delicious burgers in town!