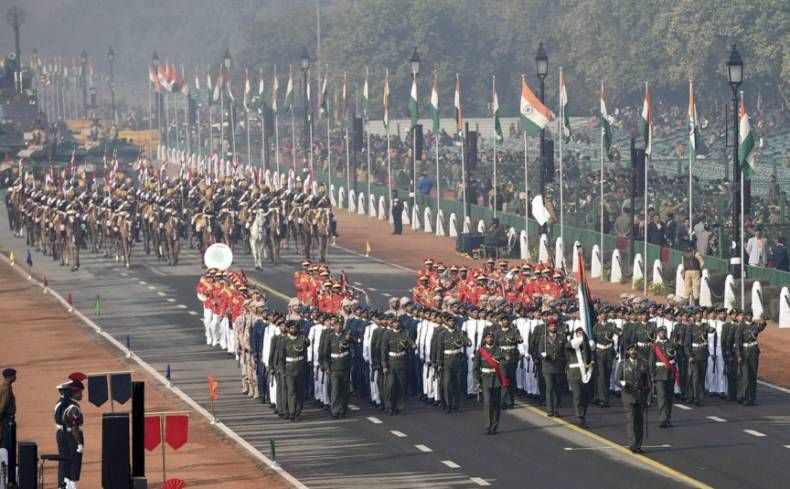 After the flag hoisting ceremony takes place at 9AM, the Republic Day Parade gets underway at 9.30 AM. Lasting approximately three hours, the days before the parade sees several rehearsals including a dress rehearsal the day before the final parade.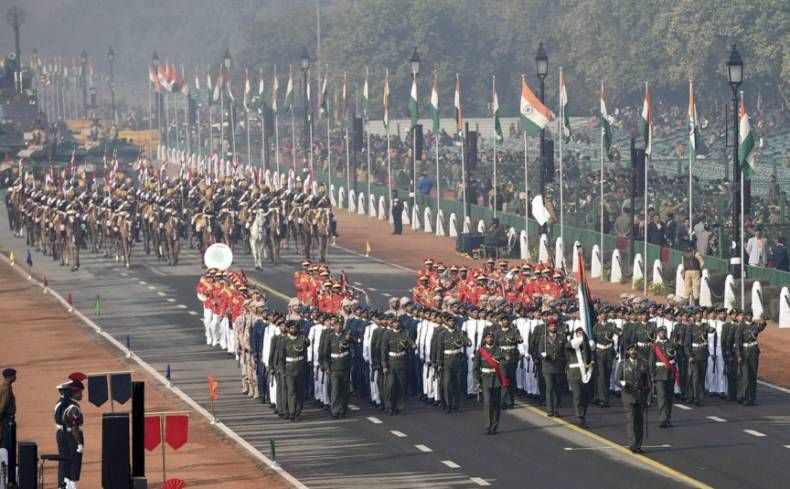 The route for the republic day parade is over 5 kilometers long and starting from Raisina Hill, it follows Rajpath, going past India Gate and on towards the Red Fort. The parade starts off with the arrival of the Indian President who is only ever seen at such high profile events with a throng of bodyguards on horses. First the Prime Minister arrives and lays a wreath to pay respects to those who have lost their lives during the war. To the sound of the National Anthem playing in the background, the President raises the Indian National flag amidst a 21-gun salute.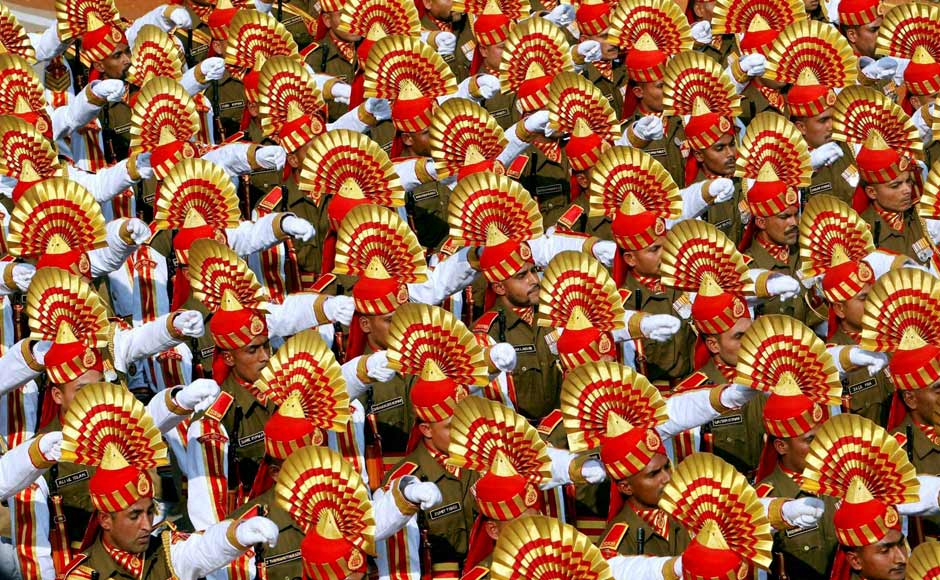 The parade that follows is led by the Army, the Navy and the Air Force, all of whom show their prowess and strength. For the grand finale of the parade, there is a dramatic air show. At the country's 69th Republic day parade, there will be a magnificent showcase by various aircrafts. This year's parade has had rehearsals held on January 18, 20, 21, and 23.
This year's parade will see the Indian Border Security Forces 'Daredevils' performing for the very first time. There are also multiple floats that make an appearance, shedding light on different parts of Indian culture.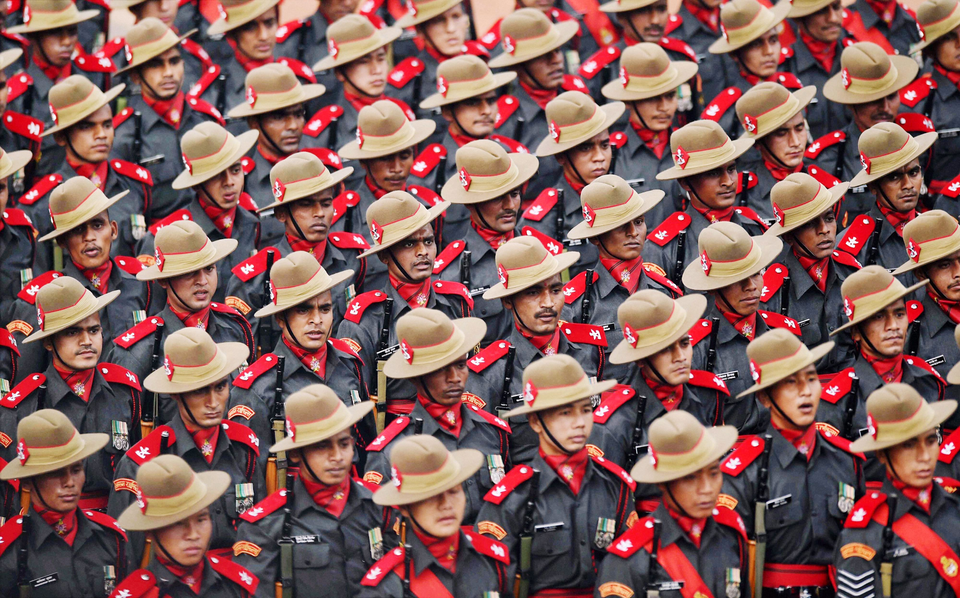 If you are interested in attending the parade you can buy tickets a few weeks before the parade. Anyone attending the event should be aware of the heightened security and that it is strictly prohibited to carry mobile phones, electronic devices, cameras and even remote controlled car keys into the event. If you are driving down to the event, leave plenty of extra time for your car to be searched as well. If you arrive once the National anthem starts, you won't be able to enter as all entrances are closed. Be prepared for early morning January weather and bring something warm to wear.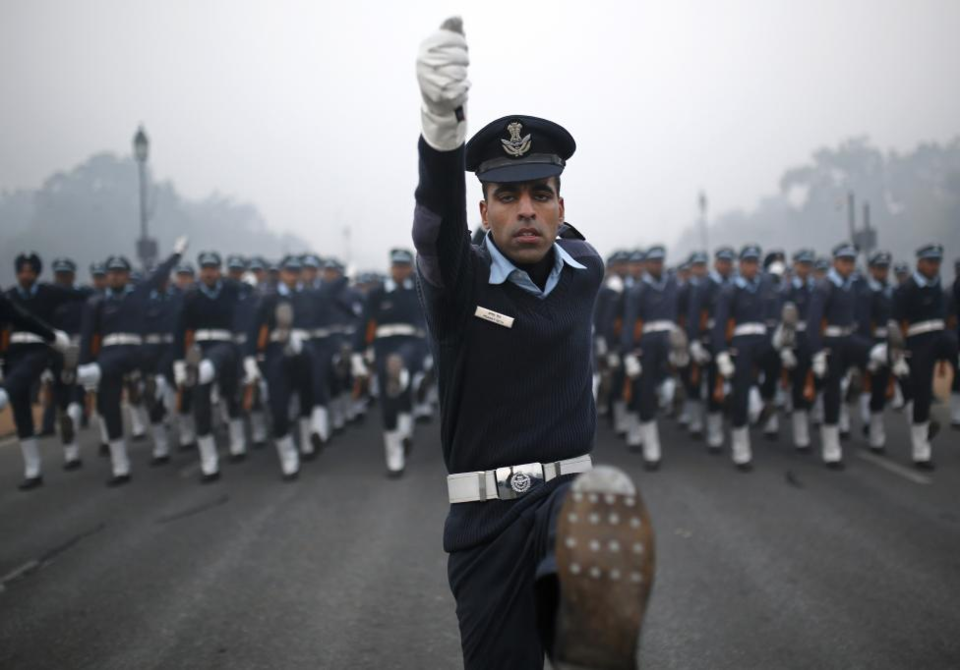 After the para, there isa Beating the Retreat ceremony which is held on 29 January and is symbolic retreat to represent retreat after a day spent on the battlefield. There are performances by the Navy, the Army and the Indian Air Force.