I was in Delhi this last week of January 2017! And I always try to make use of time; so what's so exciting in last week of Jan? 26th Jan? Is dat exciting for you? Well for me it was! I want to experience different things atleast for once and attending republic day event at India Gate was one of the experience I wanted to add into my life!
Okay so let me tell you about the things you should care about here:
1. TICKETS:
--> You have to have a ticket to enter into that area from where you can see all the events of that day.
--> Ways to get tickets:
You can get front row passes from senior government officials and VIPs in Delhi, if you happen to know any of them. Otherwise, read furthur:
Tickets for this event is available from January 13 to January 25 every year, from the following outlets:
Republic Day Parade Ticket Outlets
Departmental Sale Counters at North Block roundabout, South Block roundabout, Pragati Maidan (Gate No. 1, Bhairon Road),
(This is from where I took)
Jantar Mantar (Main Gate), Shastri Bhawan (near Gate No. 1),
India Gate (near Jamnagar House), Red Fort (near police picket). (10 a.m. until 5.30 p.m. daily).
Parliament House Reception Office. (11 a.m. until 4 p.m. Saturday/Sunday/Holiday closed).
Government of India Tourist Office, 88 Janpath. (Closed Sunday).
India Tourism Development Corporation (IDTC) Travel Counters at Ashok and Janpath Hotels. (Working days only).
Delhi Tourism Development Corporation (DTDC) Counters at Coffee Home, Baba Kharag Singh Marg and Food and Craft Bazar, Dilli Haat, opposite INA Market and Shri Gandhi Ashram, Chandni Chowk. (Working days only).
Important to note:
-> Aadhaar Card, Voter ID Card or government-issued identity card must be presented in order to purchase tickets.
-> you might have to stand in long queue, depending on when you are reaching at outlet. So I would suggest come early if you don't like to wait in a long queue and very good chances there is no shade options, so if you are scared of getting tanned or faint better bring your stoles and water bottle etc.
-> try to come with someone, just in case you want to take rest from standing in queue; that other person can stand in place of you!
-> better be ready with the exact money and ID proof before hand so that you don't have to rush near counter because trust me people are already frustrated being in queue for long so they might start shouting if one person is taking so much time at counter.
-> if you are asking for the reserved seat ticket, its good to know that one ID can hold only one reserved ticket. So better bring that person or his/her ID if you want to get reserved ticket for them as well (in short: 1 ID - 1 reserved ticket)
-> otherwise you can get more than 1 unreserved (first come first basis) tickets on 1 ID
NOTE: I got reserved tickets in 500 for myself BUT!! there is nothing like you will get a reserved specific seat for yourself for sure, you will have to go really early if you want better seats because people start standing on their chair and block the view totally.. That's really uncivilized of them, but to avoid this better get out of your house as early as possible to get better seats!
(Plus I think they say it reserved seats because they will only allow that much of people in that area coordinating with number of seats, so that every one will atleast get to sit otherwise low cost tickets will not give you such surity)
TICKET COST:
500 rupees for reserved seats.
200 rupees, 100 rupees and 50 rupees for unreserved seats.
Reserved seats are located closer to the main stage where all the action takes place.(Reach early to get better seat)
Unreserved seating is provided on a first-come basis. (Reach early to get atleast a seat)
NOTE: I would suggest you to take reserved seat if you don't' wanna feel tired and really wanna enjoy !!
TRAFFIC:
If you need information related to traffics at that time, here is one link from 25th Jan 2017 which you can take a look at to get an idea:
https://www.google.co.in/amp/m.timesofindia.com/city/delhi/republic-day-parade-delhi-police-issues-traffic-advisory/amp_articleshow/56773463.cms
TIMINGS:
Republic Day Parade gets started at 9.30 a.m., following the flag hoisting at 9 a.m., and it runs for around three hours.
ROUTES OF THE PARADE:
Vijay Chowk Rajpath -India Gate - Tilak Marg - Bahadur Shah Zafar Marg Netaji Subhash Marg - RedFort.
2. ON 26th JAN:
--> DO NOT CARRY HAND BAGS AT ALL!
Yes you heard me! I highly recommend you not to carry any umbrella, hand bags , water bottle, charger, headphones ,etc because there is no place where you can keep all these and also they won't even allow you to keep those things somewhere near tree or road if you are thinking that they will take care because trust me, no body cares (ofcourse except burglars)
My story : I forgot to read what was written behind the ticket and I brought bag , so I had no option but to keep it in dustbin!! Luckily I had a polythene and my bag was bit small, so I tied it in that polythene and left it in dustbin! There were other ppl's bag as well! ( I was scared before that I might not get it back but luckily I got it; but there is no surity!!!)
So better be prepared for all this.
-> you can bring mobile though, they will allow you you to take mobile with you but in switch off mode (they will ask you to turn it on and then turn it off)
-> if the weather prediction says it might rain, better wear raincoat beforehand because if you are holding it and thinking that they will allow you to take it with, you are not right! So be smart! Wear it and you can always take it off once you are inside! Isn't it smart? Atleast you will be saved from the rain if that's the case!
--> you will have to walk alot plus Connaught place is any way confusing! So better eat or drink something in morning (don't worry! Atleast they have toilets there!)
--> as soon as you reach there, grab the best seat if available of course.
--> you can take photos! So make use of your mobile camera!
--> rare chances that you might get captured in live camera (doordarshan channel I meant)
One of the best thing I saw there was, the cleaners who will come after every 15- 20 minutes to clean that particular road where event is going on! They will come waving there hands like they are some celebrity and every body will clap for them! It ws funn!! :P
3. AFTER THE EVENT:
-->They won't open the gate unless all the VIP have left, so chill till then, don't rush otherwise you will again have to wait in queue for another 10-20 minutes may be!
The Republic Day Parade is followed up by a Beating of the Retreat Ceremony in the afternoon on January 29 each year. It symbolizes retreat after a day on the battlefield and features performances by bands of the three wings of the Indian military -- the Army, Navy and Air Force.
If you are interested, you can always find about it in Google :)
I was not able to attend this, so couldn't write!
Few pictures I want to show you guys: (its not that good, couldn't take perfect clicks)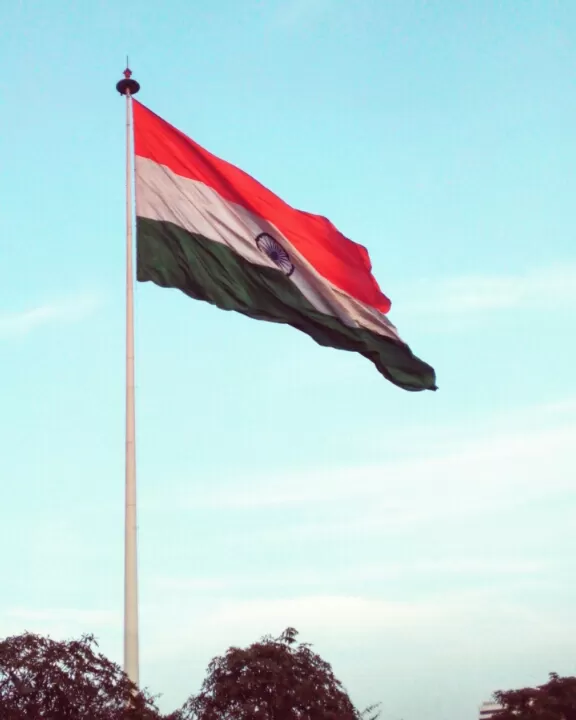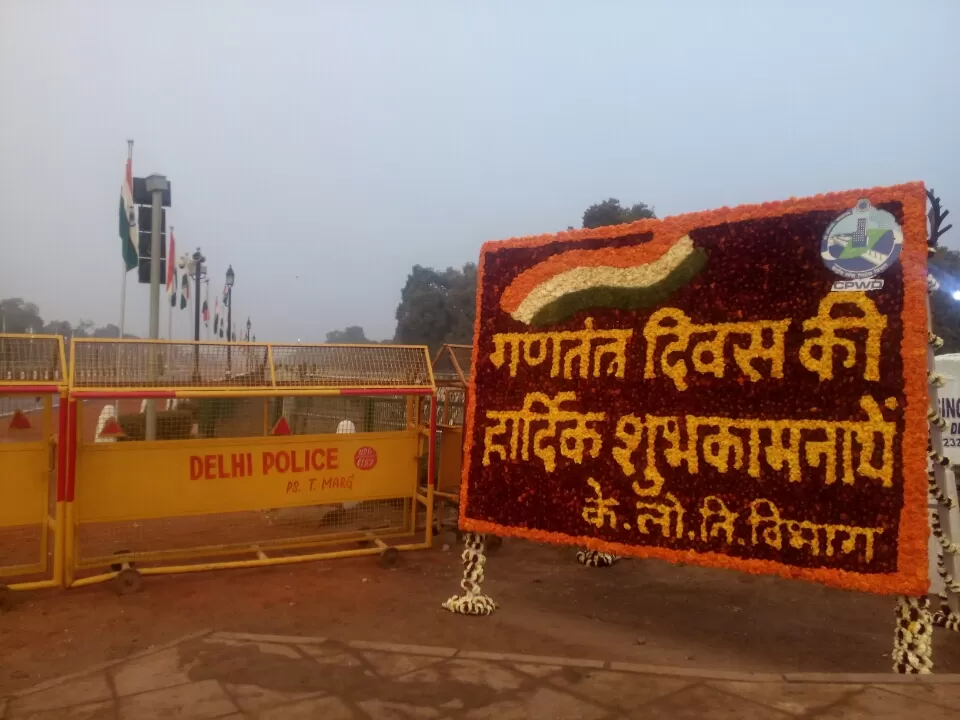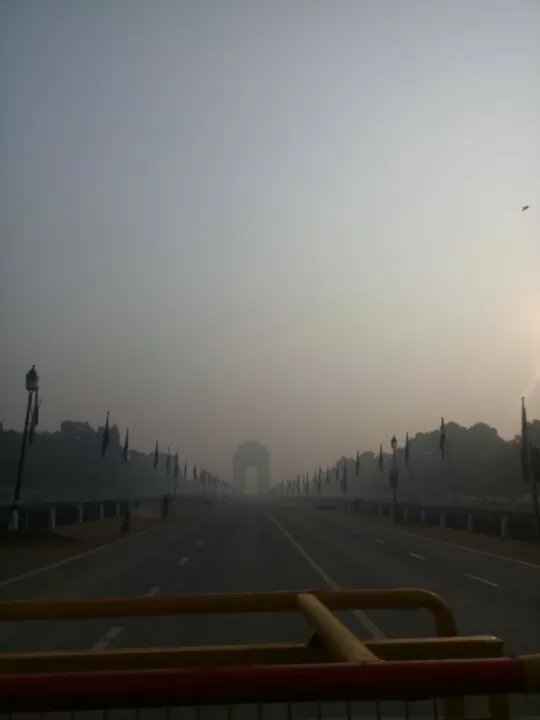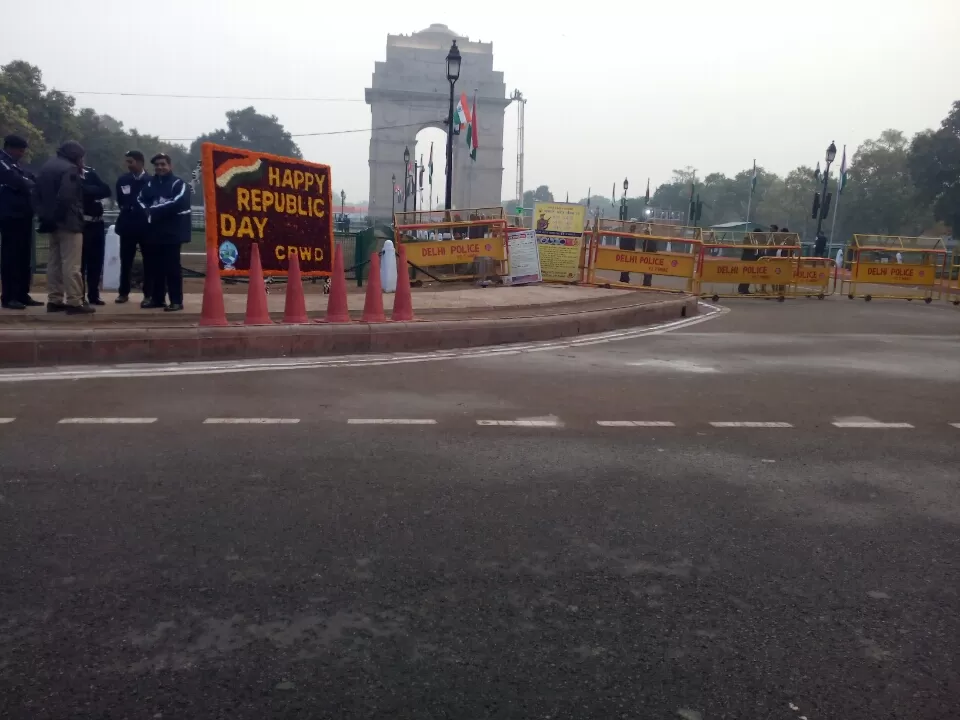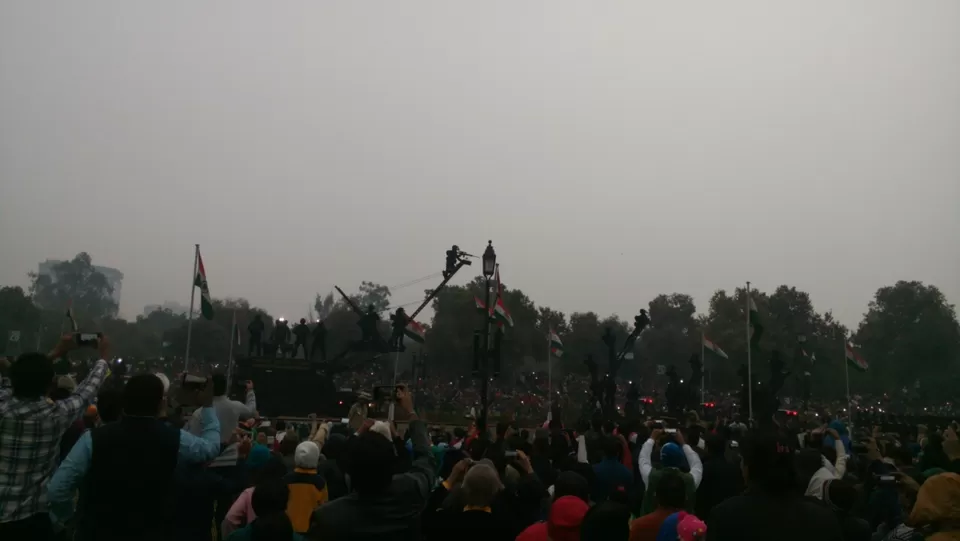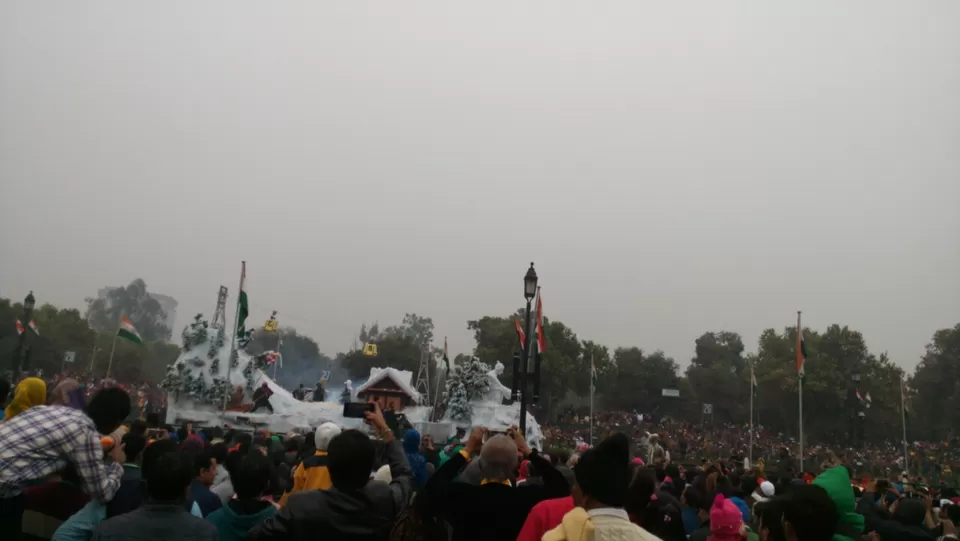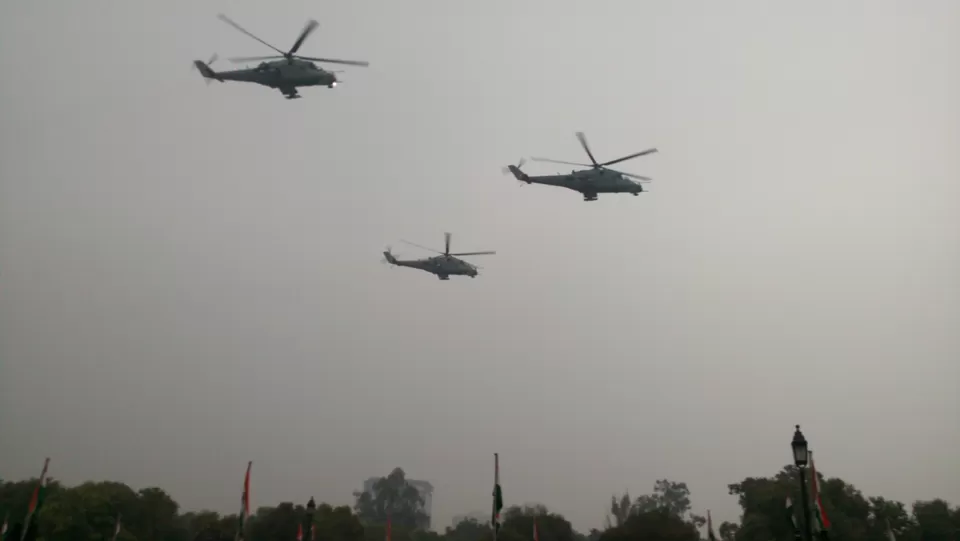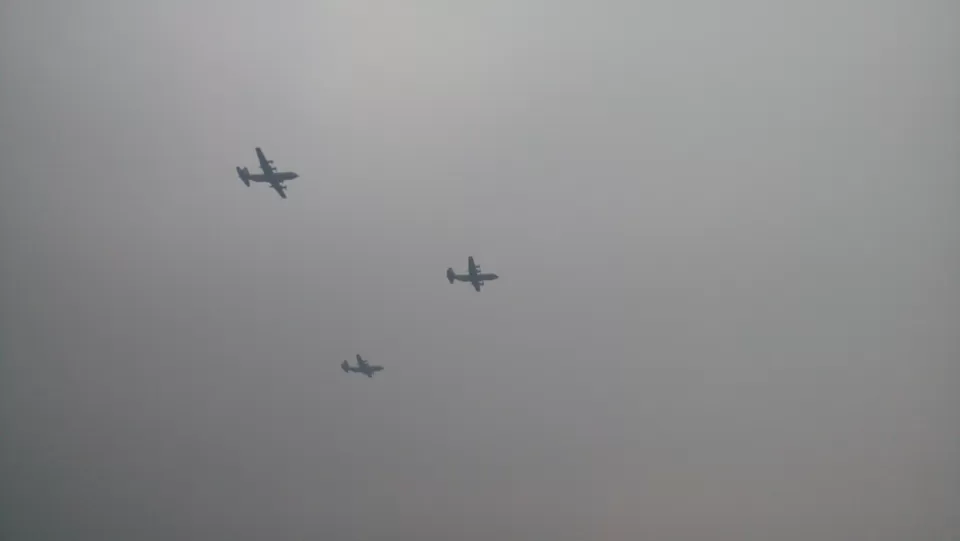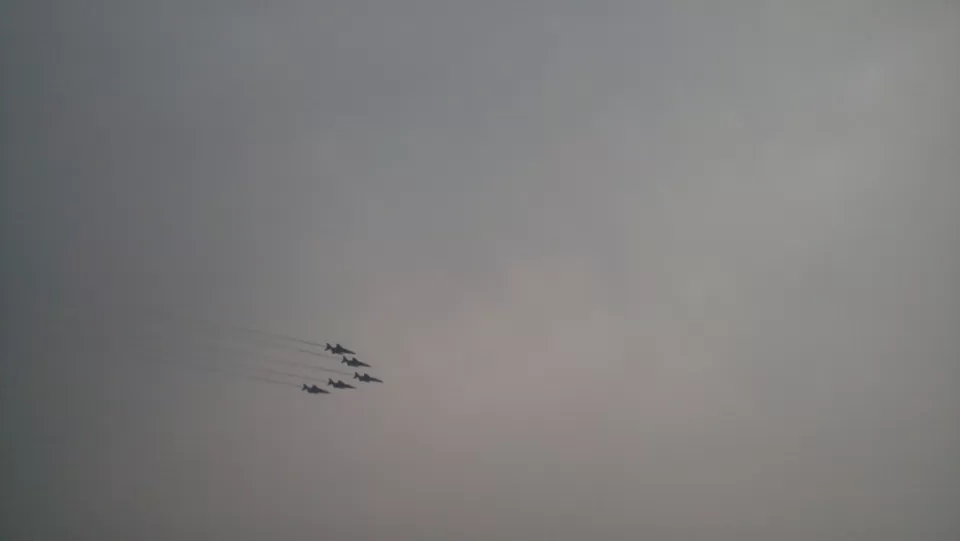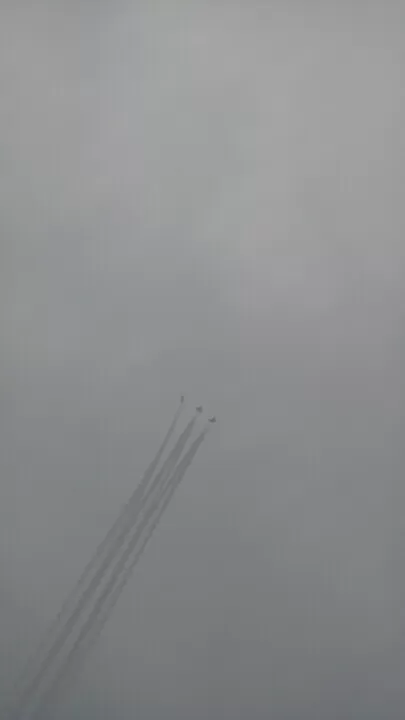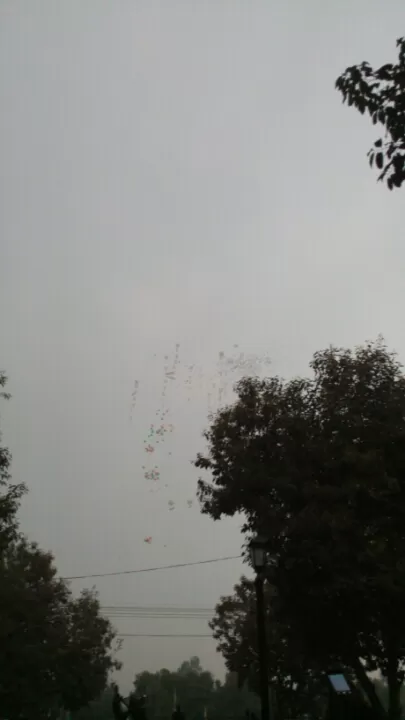 Few pictures from internet to give you a bit of patriotic feeling ! Here: