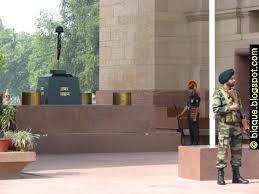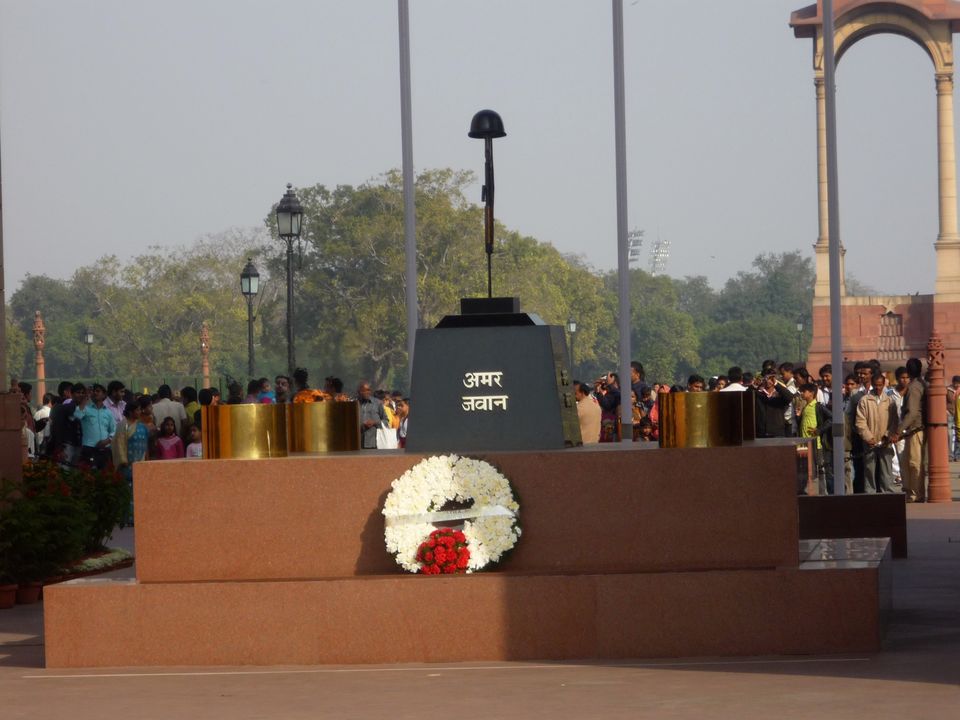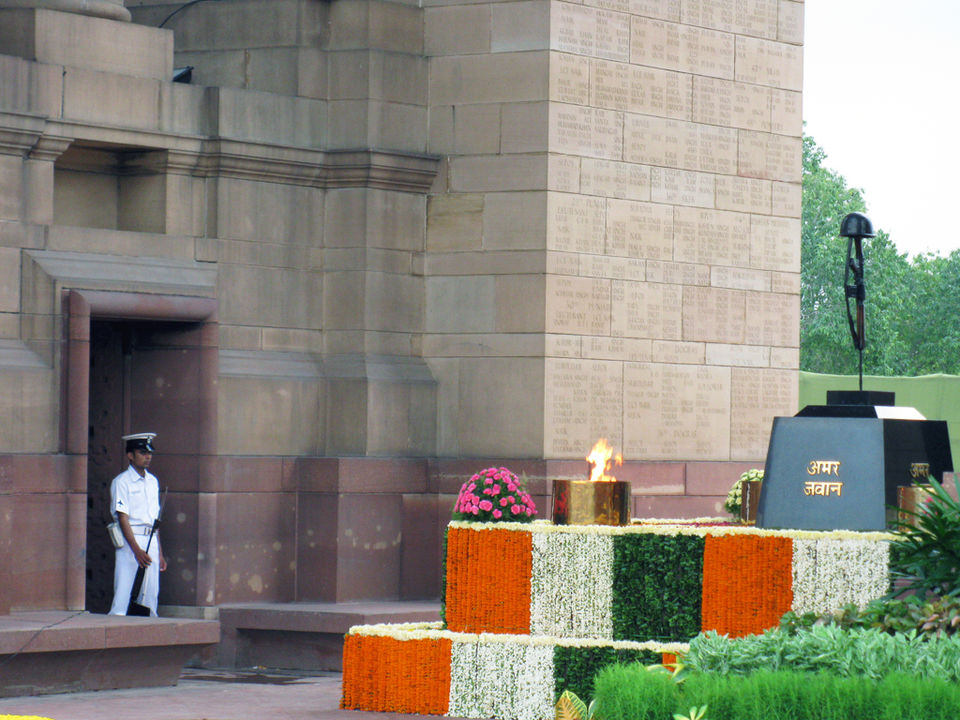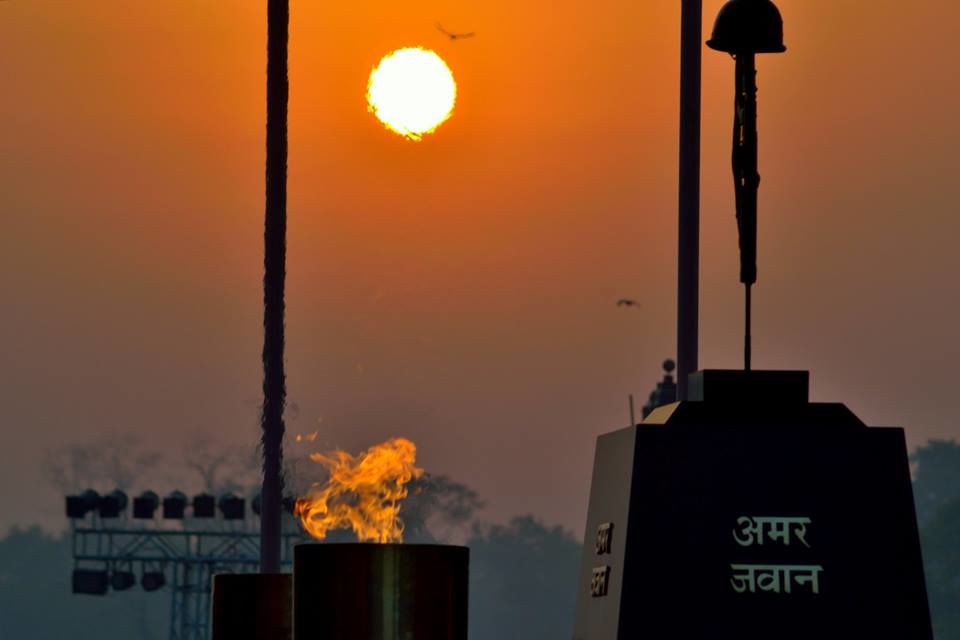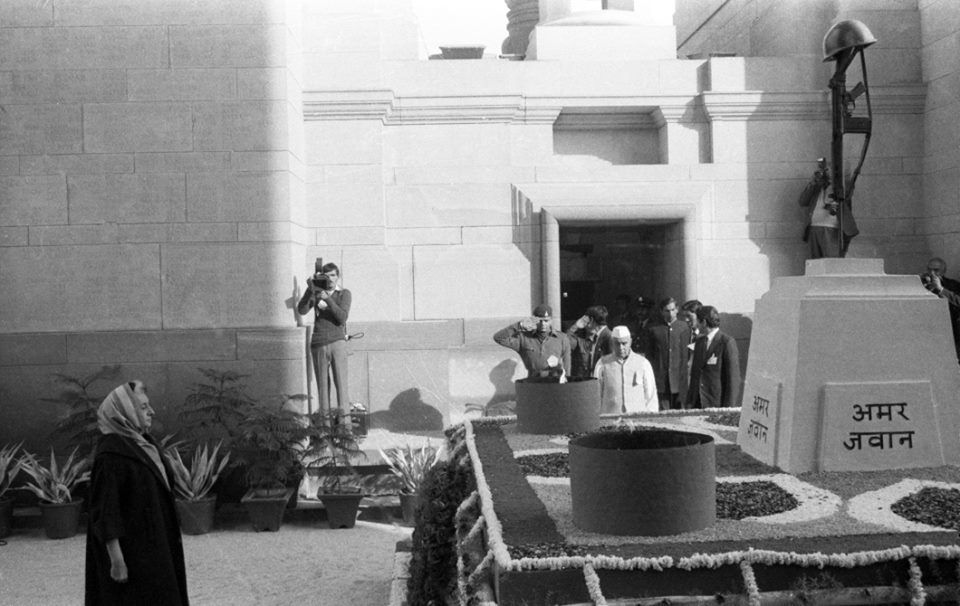 The India Gate, a war memorial, sits on the east end of the Rajpath in New Delhi since 1921. The memorial was built as a tribute to Indian soldiers who lost their lives in the First World War and the Third Anglo-Afghan War.
However, since 1971, after the Bangladesh Liberation War, a flame has been burning under the India Gate. This eternal flame honours every unknown soldier who sacrificed his life in the war and is aptly named the Amar Jawan Jyoti (Flame of the Immortal Soldier).
Every Republic Day, this historic monument is in the news again. Here are the things you need to know about this monument:
1. Celebrations begin with tributes by the Prime Minister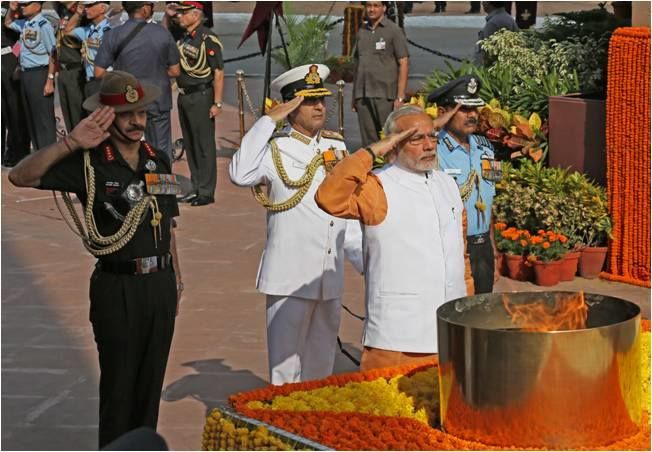 Photo source: Facebook
The Prime Minister of India visits the Amar Jawan Jyoti every year, before the annual parade begins. He is joined by the three heads of the Indian Armed Forces. Wreaths are placed at the monument, in honour of the soldiers.
2. It is India's Tomb of the Unknown Soldier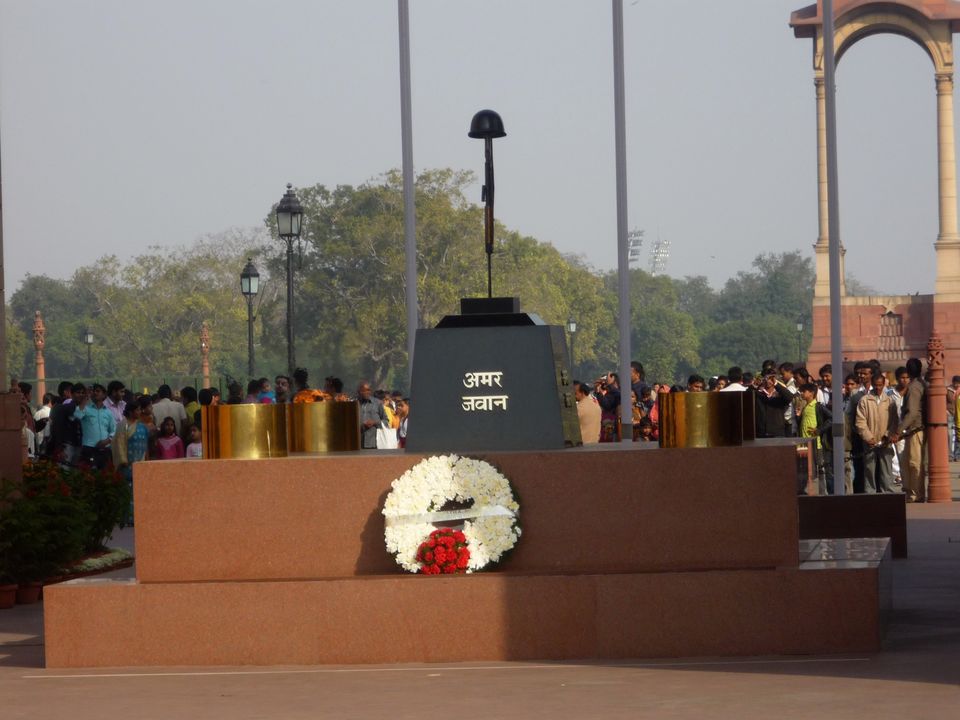 Photo source: Flickr/Vinay Bavdekar
The Amar Jawan Jyoti serves as India's Tomb of the Unknown Soldier. It is a marble cenotaph, consisting of a rifle and a soldier's helmet. The helmet and the rifle are said to belong to an unknown soldier who lost his life during the war. The words Amar Jawan are inscribed on the cenotaph in golden words. Apart from the Prime Minister and the President, visiting dignitaries too pay their tributes here.
3. It is always guarded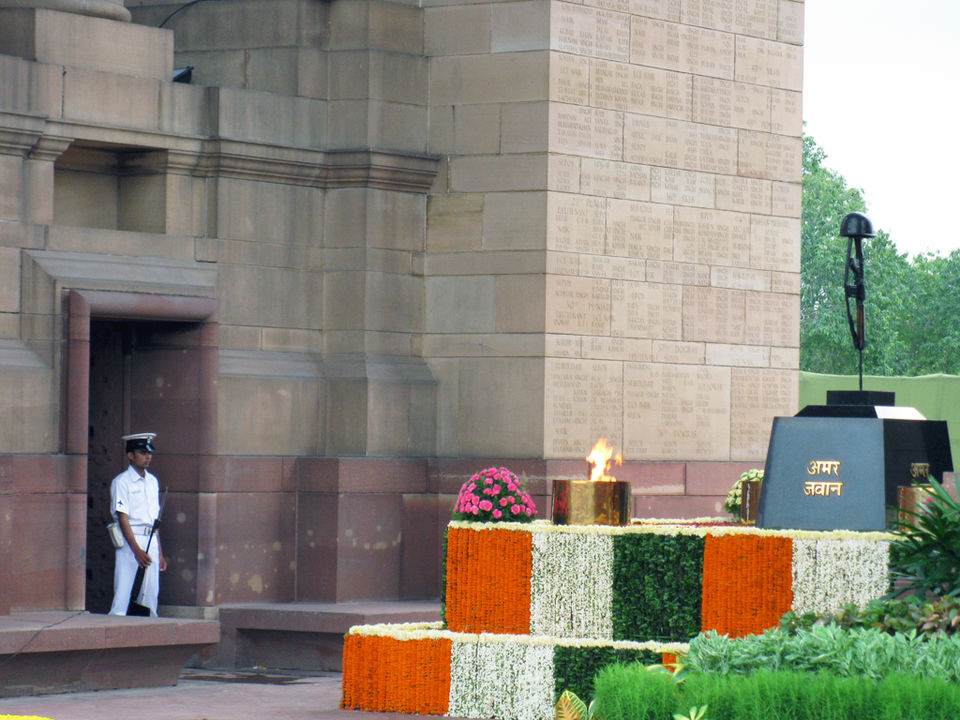 The Amar Jawan Jyoti is manned by soldiers drawn from the Army, Navy, and the Air Force. It is manned round the clock. The three flags of the Indian Armed Forces can be seen from it. The Chiefs of the Indian Armed Forces also pay tributes on Vijay Divas.
4. It has a rich history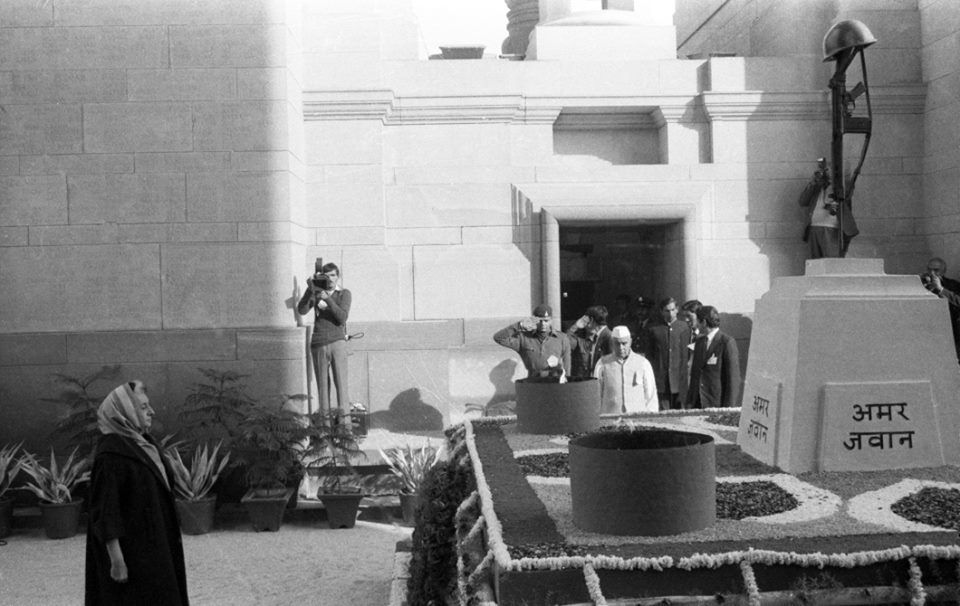 The Amar Jawan Jyoti was erected in December, 1971. It was inaugurated by then Prime Minister Indira Gandhi in1979. She paid homage to the soldiers on India's 23rd Republic Day. Since then, it has been customary for the Prime Minister and the President to visit the structure on state occasions.
5. The flame is eternal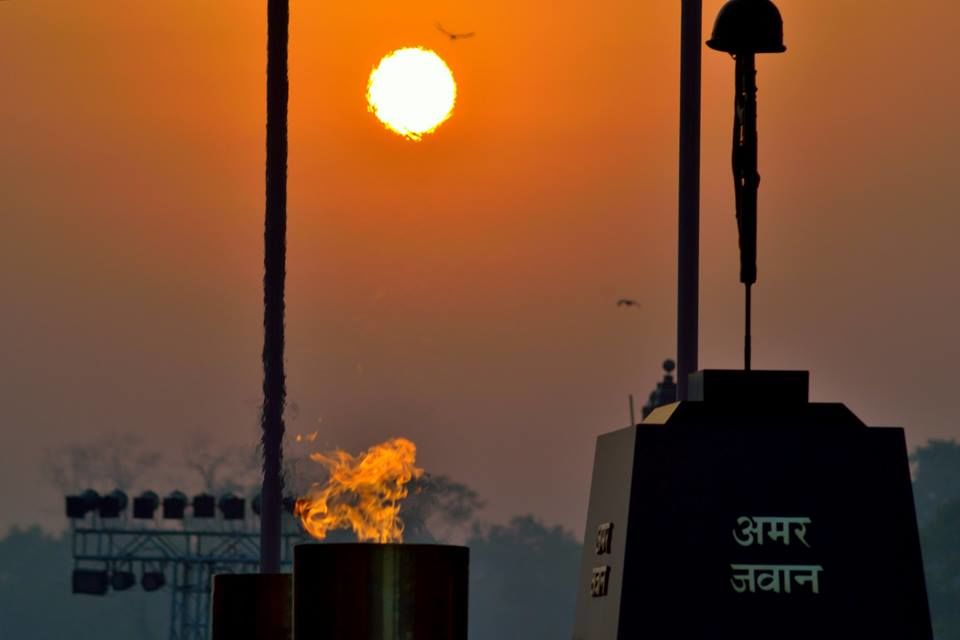 The flame that burns at the Amar Jawan Jyoti is kept alive all year. There are four flames on each side of the cenotaph. Only one flame burns throughout the year. However, on Independence Day and Republic Day, all flames are lit. Though liquified petroleum gas was used to keep the flame alive till 2006, it is now lit using piped natural gas.
source: betterindia