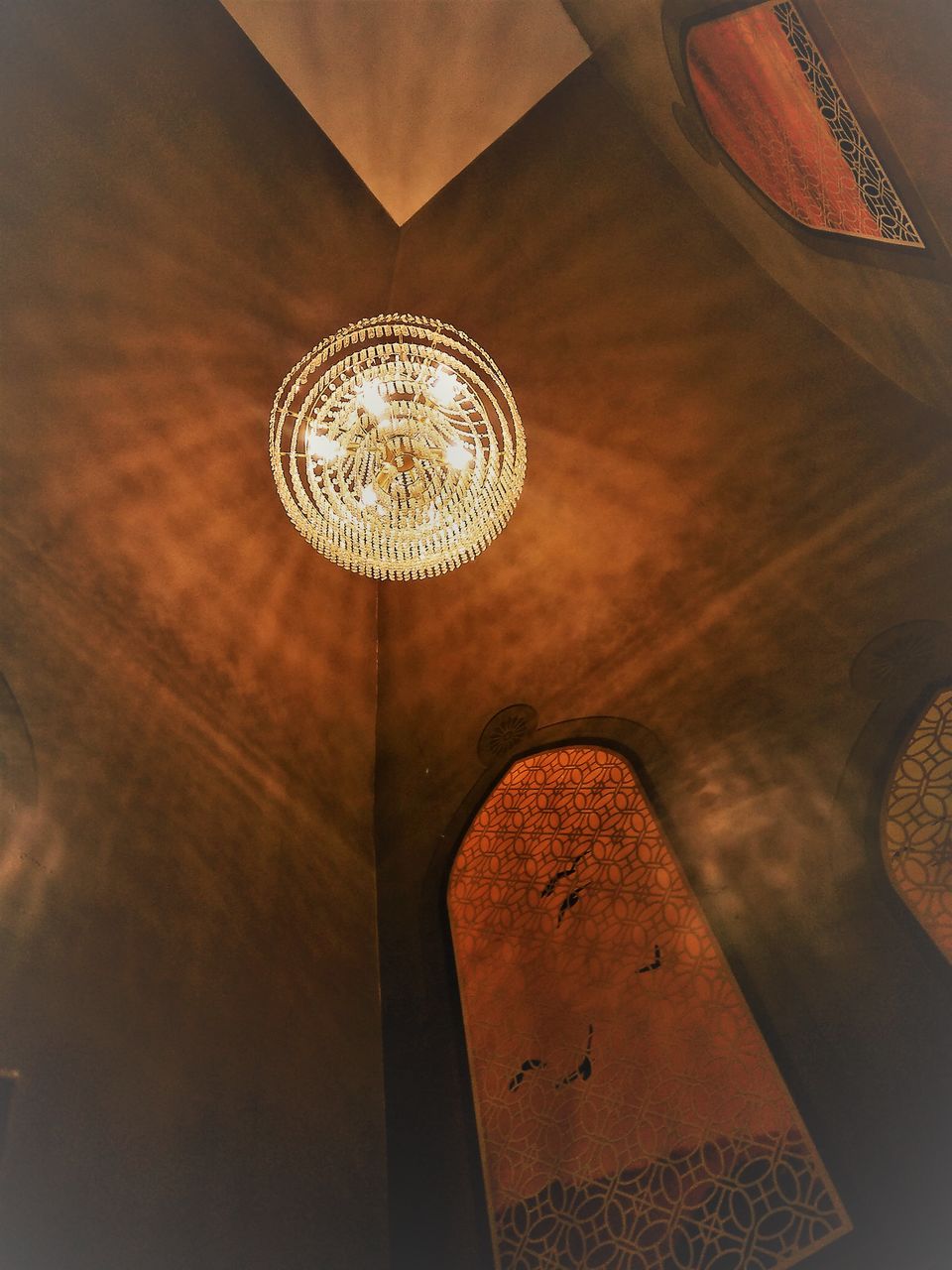 That day, when I have started from my hotel, I have planned to visit Connaught Place directly from the Delhi Aero city. On the suggestion of few closest pals of mine in Delhi, I have decided to make a visit to Madame Tussauds, the only celebrity wax museum in India. As an ardent lover of Arts and Architecture, I have visited the place which was nearer to the N block of Connaught Place.
Madame Tussauds, a world renowned wax museum, situated in many countries including India. They showcase the wax statues of various celebrities from various fields throughout the World. They almost cover every single artistic field and praise their work by portraying their wax statues, almost like the real celebrity figures. They look too real to witness and they are quite selfie friendly too. In this current scenario, many people want to portray their love towards the work of these celebrities but only few people get a chance to click a selfie with their favorite stars. Hence, this acted as the main reason to attract the visitors to approach this wax museum and have a great time with these celebrity wax statues.
The other day, in the morning around 11, I have visited the one and only Madame Tussauds, wax museum in India, which was in the Regal building in Connaught Place. Like the name of the building, the entrance of Madame Tussauds was also quite regal. Before entering the Madame Tussauds, one should get themselves stamped on their hands as a token to enter the museum. Likewise, I got a stamp on my hand and entered the regal building to witness the Madame Tussauds for the first time. I have entered in and they asked me to pay the entrance cover of 964/- That figure was weird though. After seeing few books over there in the rack, I couldn't resist myself to buy it. But regretted later that it was kind of unnecessary book I have ever purchased. There was no option to return it, hence I kept it as Souvenir.
The rates were different to adults and children. The book about Madame Tussauds, Delhi costed me arounf 300 rupees. The book focuses about, how the people at wax museum create such stunning celebrity figures with flawless perfection.
There were no limitations in time. One could adore the wax museum from morning to evening till the closing time. One might go wrong if they mistook the place unworthy. It was hundred percent worthy enough, not because of the celebrity wax statues, but the concept behind the museum and inner details of it. I came to know that the celebrities were asked to give their perfect measurements with their most popular signature pose to see themselves in the form of a Wax Statue. It was really a rare and unique concept. And this option was not only for the celebrities. Any common person could get their wax hands crafted on the spot within 2 hours, if they could provide their hands to put on quality wax. A person or a couple could get their wax hands done by keeping them in the required forms. There were many interesting aspects like this in Madame Tussauds, Delhi.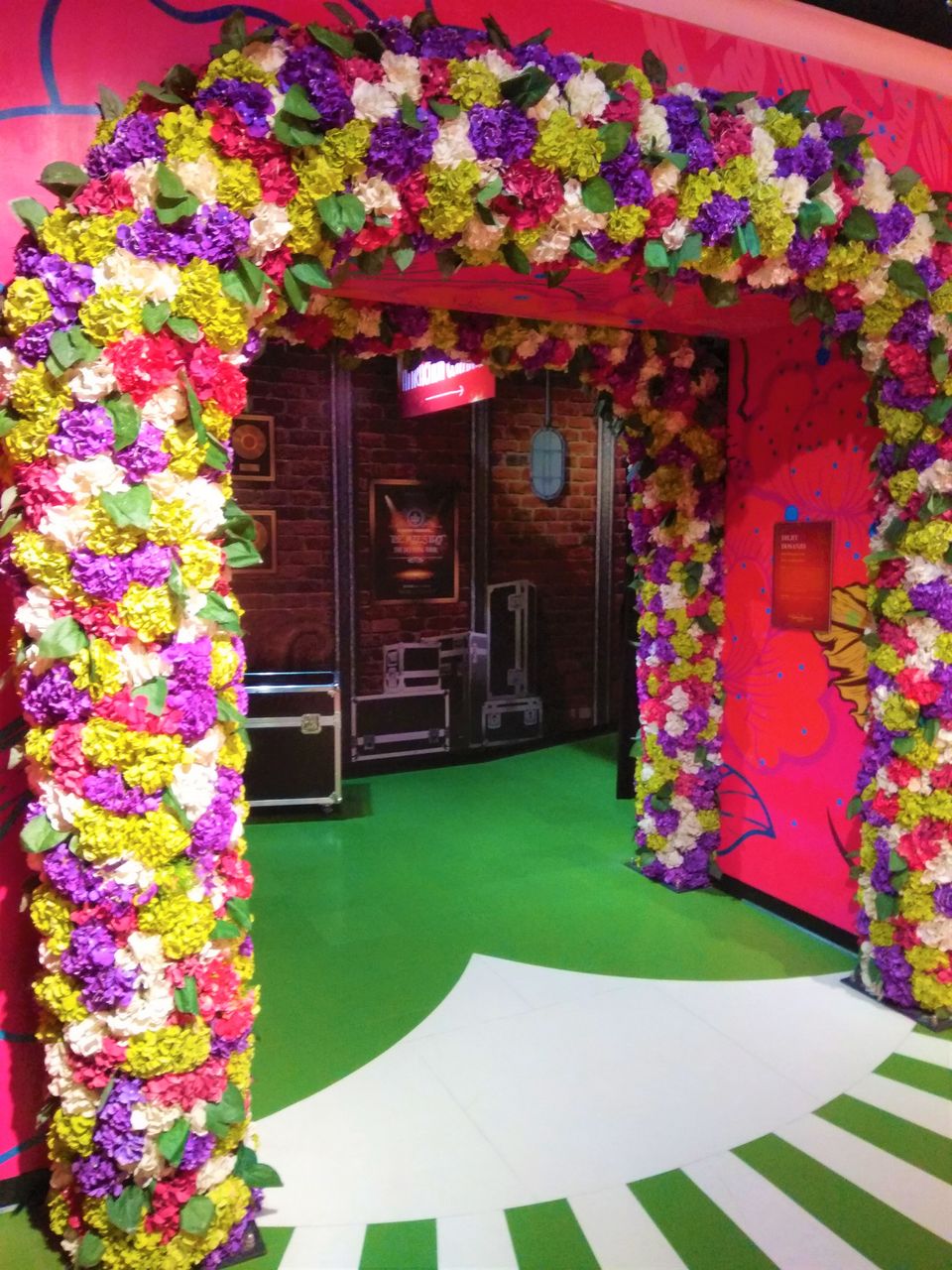 Another good concept inside the Madame Tussauds was, any person can get clicked with any of the celebrity wax statue by their professional photographers. If a person get clicked with one statue then it could cost him/her around 300 rupees. One can get 3 soft copy clicks. But for thousand rupees, any person can get clicked with all the statues in Madam tussauds and can get 100 clicks of soft copy. Madam Tussauds also provide the service of taking hard copies directly on spot within few minutes of span. Each hard copy costs between 300 to 500, with respect to the sizes of the copy.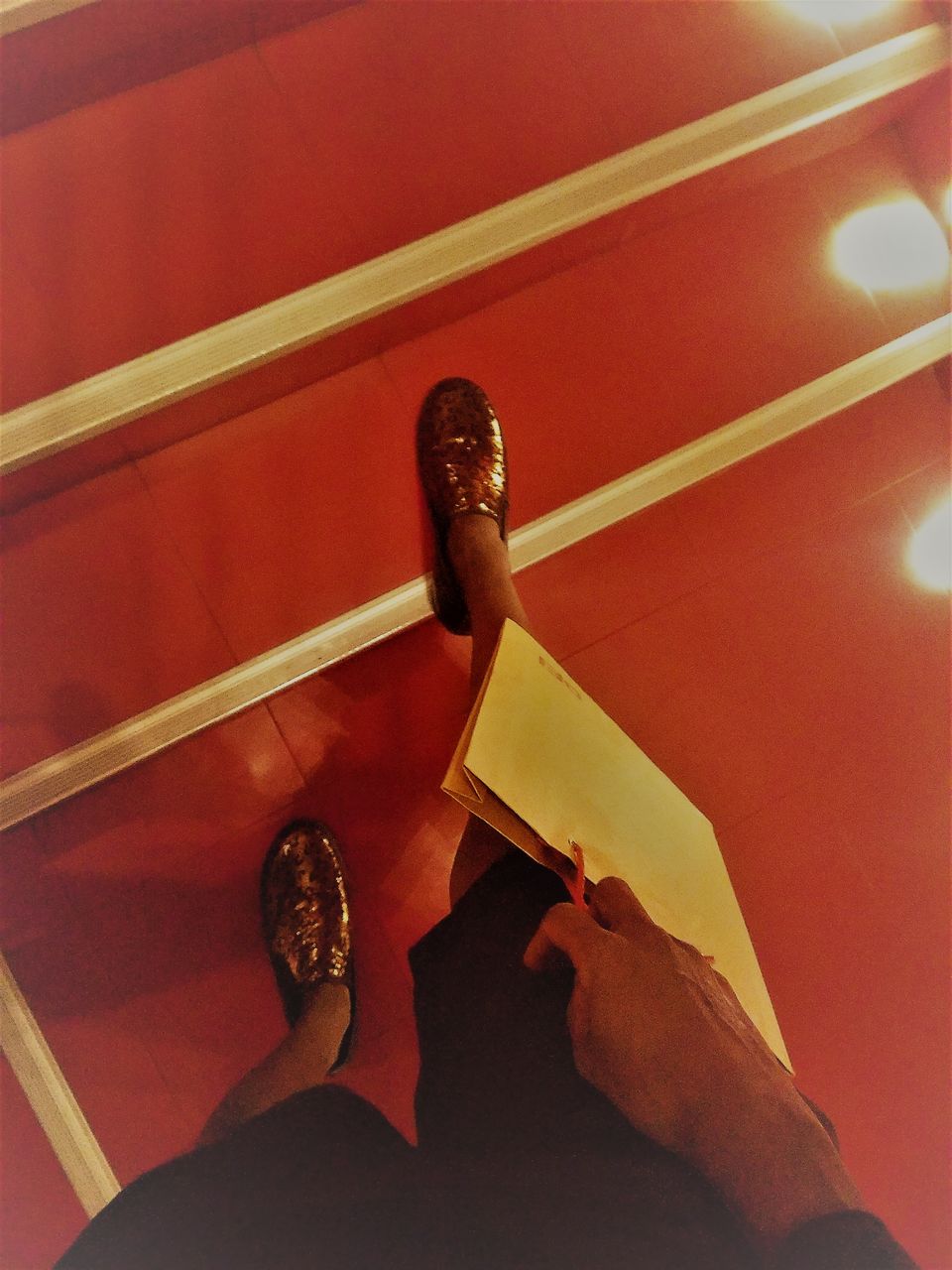 Due to some time constraints I thought of getting clicked with my favorite wax statue of Sunny Leone. She is my idol and inspiration in boldness and open mindedness. Hence, I got clicked with her in a sassy way. Coincidentally, our outfits were also sort of matching. The wax statue of Sunny Leone and I were in black outfits.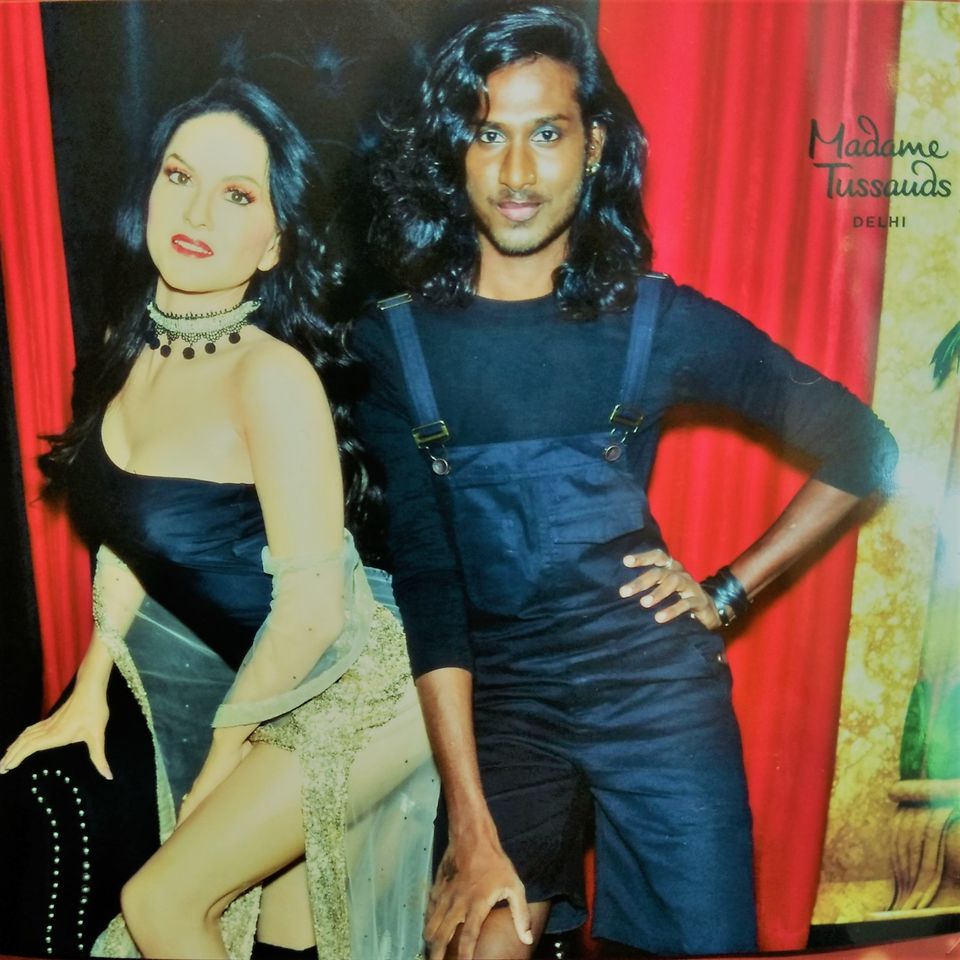 Before getting myself clicked professionally, I wanted to check out the whole Museum once. The Whole museum consisted of wax statues of various celebrities from various industries like Bollywood, Hollywood, Sports, Music and Indian Political scenario. The entertainment industry in India runs on Bollywood Box office collections. The wax museum welcomed with the statue of Bollywood Badshah Shahrukh Khan in his signature hand pose. Likewise, there were many celebrity wax statues, including Kapil Sharma, Hrithik Roshan, Ranbhir Kapoor, Anil Kapoor, Salman Khan, Katrina Kaif, Madhu Bala, Madhuri Dixit, Kareena Kapoor, Amitabh Bacchan, Diljith Dosanjh and my favorite Sunny Leone.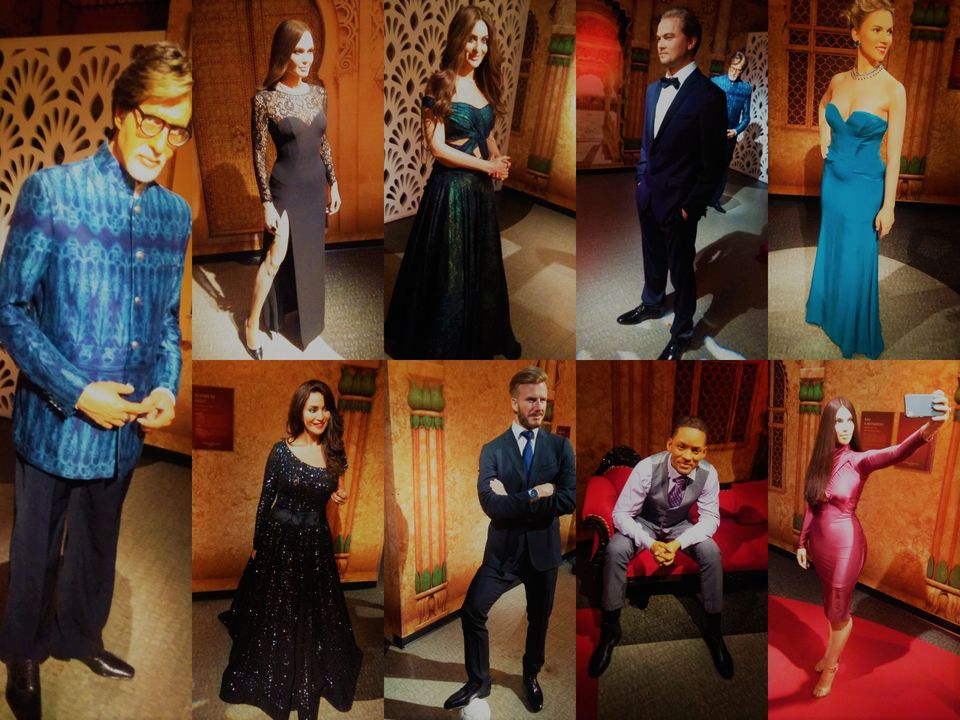 There were sport athlete wax statues, including Sachin Tendulkar, Virak Kohli, Mary Kom. Milka Singh, Kapil Dev, Lionel Messi, Cristiano Ronaldo. One could find the wax statues of various freedom fighters and political faces in the upstairs which included Mahatma Gandhi, Abdul Kalam, Bhagat Singh, Narendra Modi, Ambedkar, Sardar Vallabhai Patel.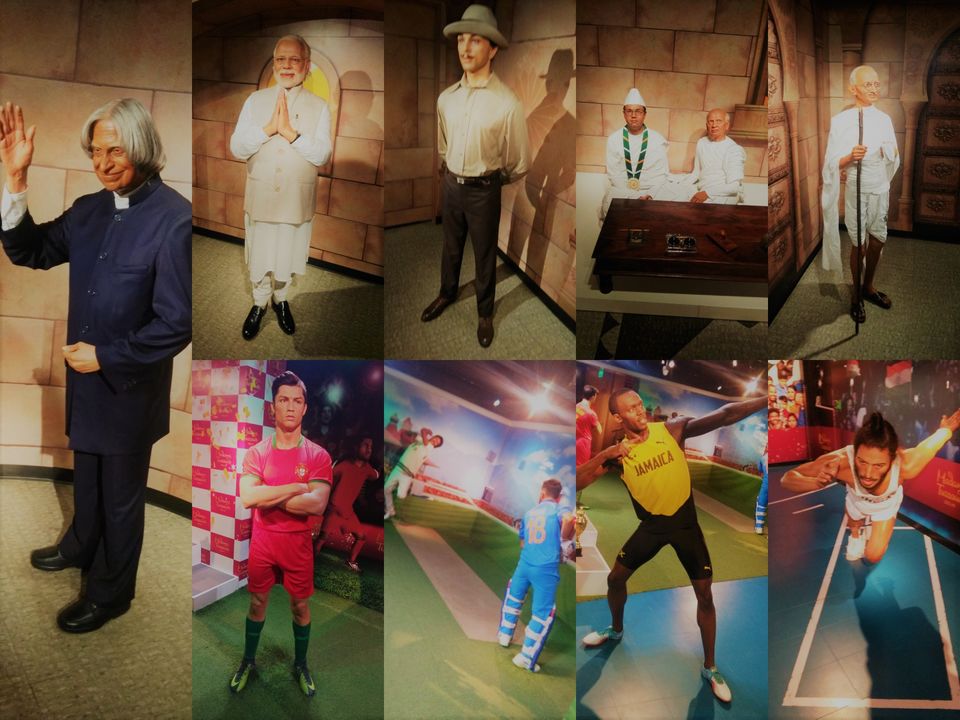 I moved further after visiting these statues and got mesmerized with the Music section. It started with a Grandeur appearance of Michael Jackson in between many musical instruments. After walking a little ahead, I witnessed the recently launched wax statue of Diljith Dosanjh with his Punjabi Swag. Including his statue, there were some more of Justin Beiber, Lady Gaga, Sonu Nigam, Asha Bhosle, Shreya Goshal.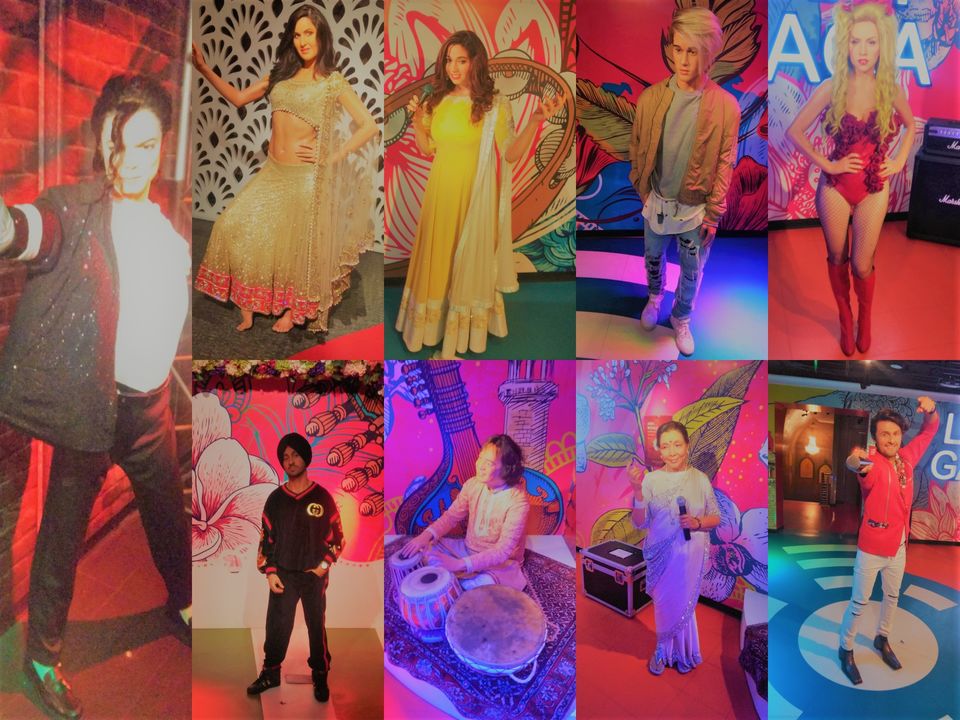 Moving further into another hall after crossing the grand chandeliers inside the museum, I found statues of Leonardo Di Caprio, Angelina Jolie, Kim Kardashian, Will Smith, Marlyn Monroe, Scarlett Johanasson. Some of these wax statues didn't actually resemble the features, though, but some looked like as if the real versions of the celebrities made their presence in the Grand halls of Madame Tussauds.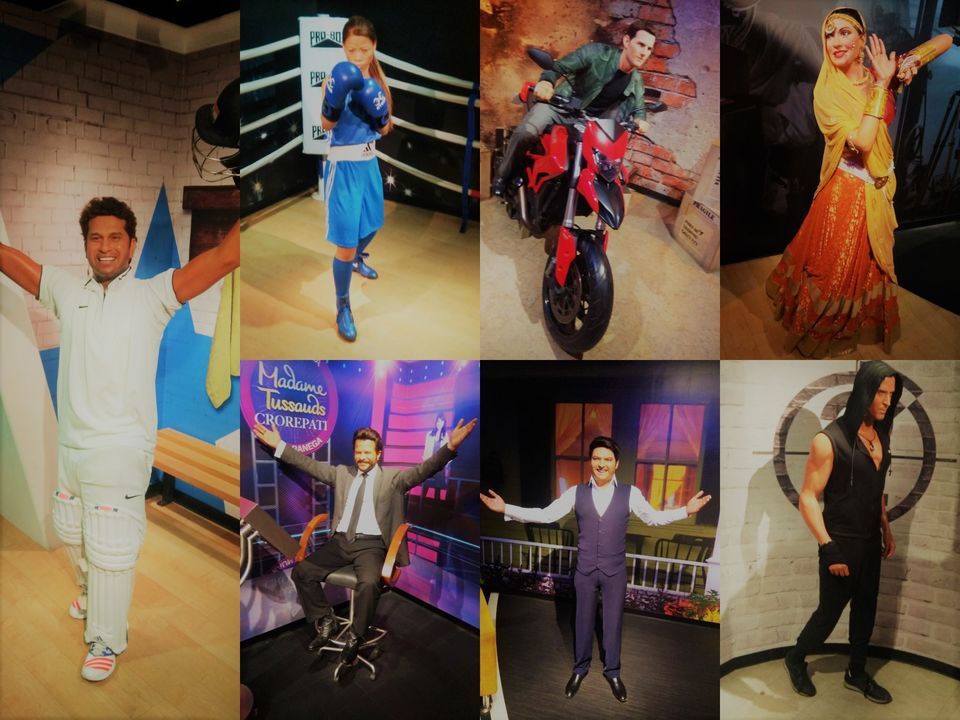 The interior lighting and music added extra flavor to the museum. They maintained the museum in a very clean manner, though the flow of people was kind of unmanageable. The crowd was sort of fine. Only people who loves to spend some cool time with their families and people who appreciate art and their favorite celebrities would visit this awesome place.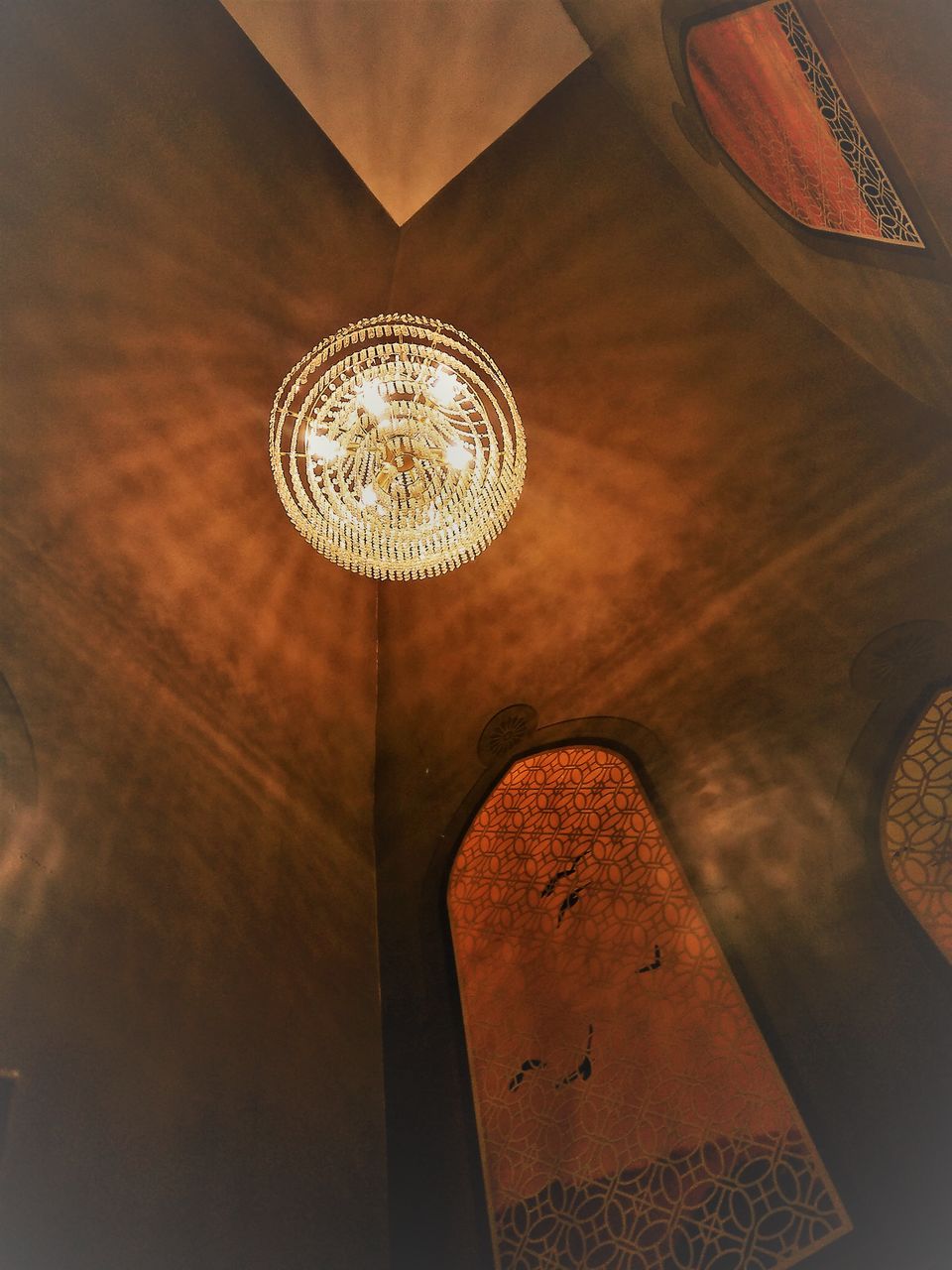 With every celebrity wax figure, they have added some cool feature to define them. Say it a property or music behind the figure, their favorite costume, their signature poses and many more. For example, I found Anil Kapoor wax statue from Slum Dog Millionaire pose. People could answer few interesting questions by sitting on a chair, right in front of his statue. They were many more interesting aspects inside the museum, where one could only relate to them, if one would visit the place.
After getting clicked with the statue of my favorite star, I have selected the best click and asked them for a hard copy. I paid 400 bucks and I got it done. They have asked me to wait for few minutes. Meanwhile, I have stepped into the small shopping space in the museum where one could find many quirky and funky stuff. They were Madam Tussauds merchandise. One could find glittery and shimmery key chains, all the stationery items, tote bags, wallets, pouches, bags, tees and few fashionable items.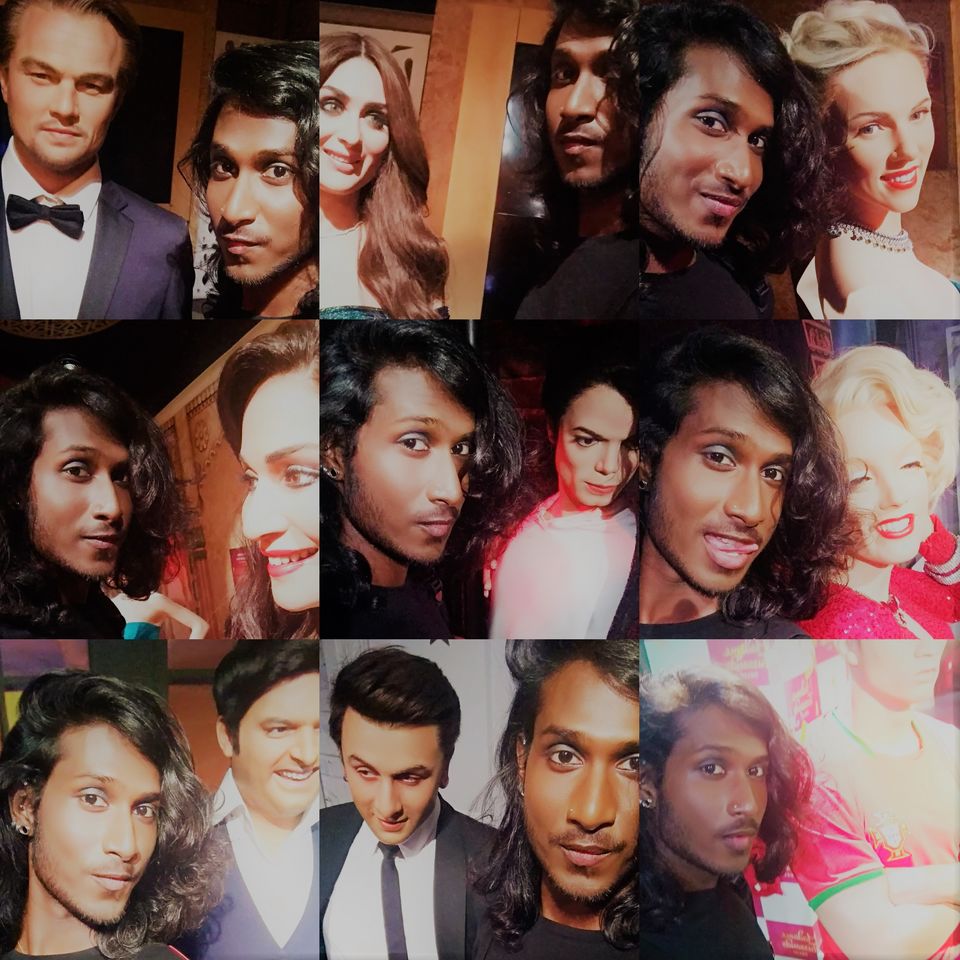 The interesting aspect was one could buy an IIFA award in Madame Tussauds. Interesting right! Yes, Madame Tussauds has collaborated with IIFA show and created the exact copies of IIFA awards which exactly resembles the original ones. They come in small and big sizes too. So, if you want to flaunt the real celebrity aura at your home, you can buy these fabulous pieces.
I have checked out all the stuff and purchased few tote bags and pouches. The staff at Madame Tussauds were quite informative and totally service oriented. I have talked to few of them and everyone was too good at their work. Visiting Madam Tussauds was a costly affair, but trust me, it was also one of the best days, I have spent in Delhi.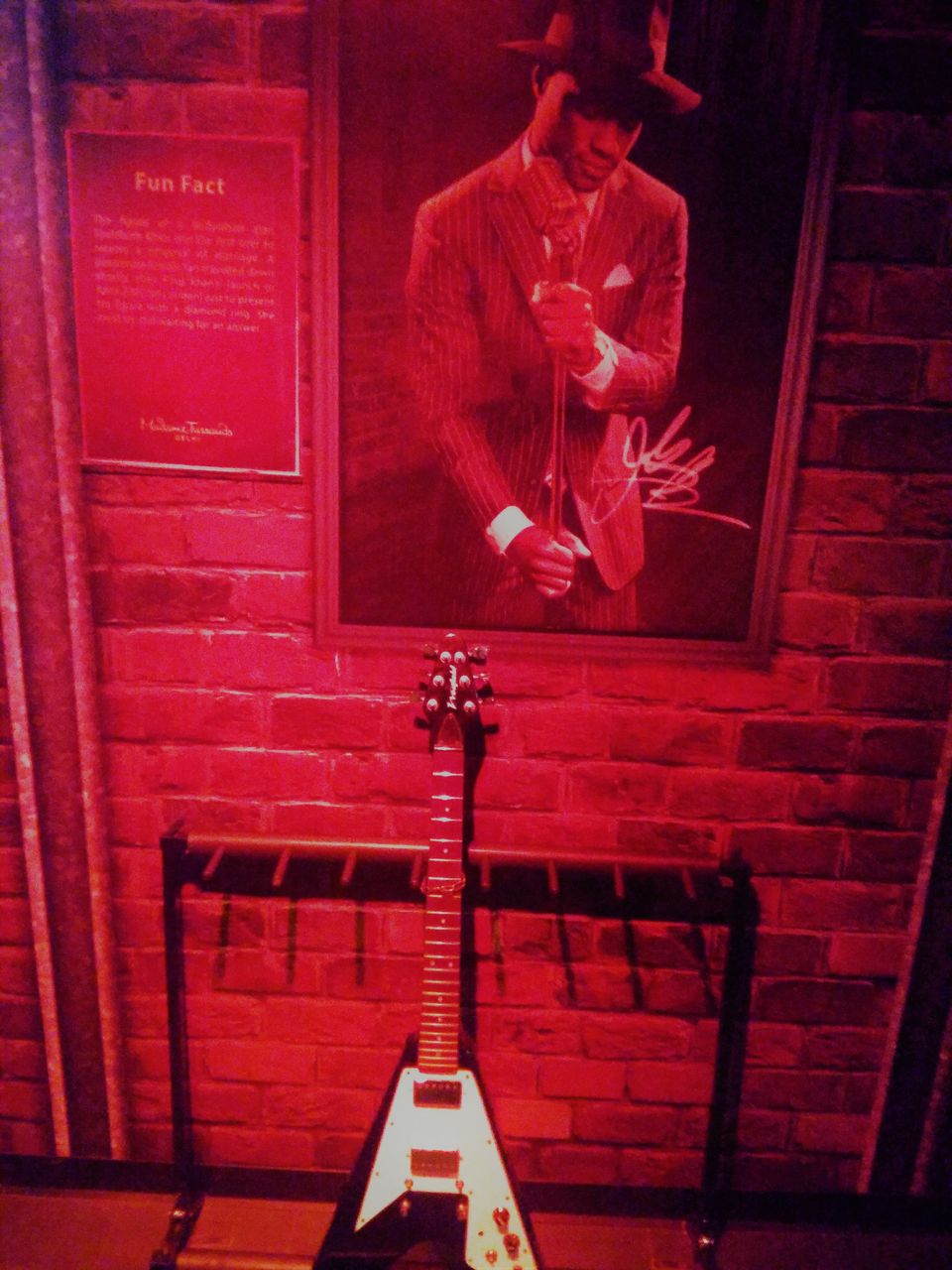 Madame Tussauds literally take you to a different atmosphere. The music, the lighting, the service, the photography, inside details of making a wax statue from scratch to the end, shopping, the crowd and everything and every bit of Madame Tussauds is elite and oozes the elegance in a sophisticated way.
So, what are you waiting for, next time when you visit Delhi, don't forget to stop by at Regal Building at Connaught Circle, Delhi. There's a lot to explore and a lot to know. And yeah, a lot of Selfies with Celebrities, I mean with their resembling wax statues....