Hello peeps!
I so dislike the Indian summers...it is so bad in Gujarat (Vadodara to be specific!). I jumped with excitement when I read "Wedding date is 5th May 2018" (Well, this is definitely not a wedding in India!). It was from my auntie who resides at England that had sent this message in our family WhatsApp group. I was happy that finally I will beat the terrible Indian summer with the British Summery Winters!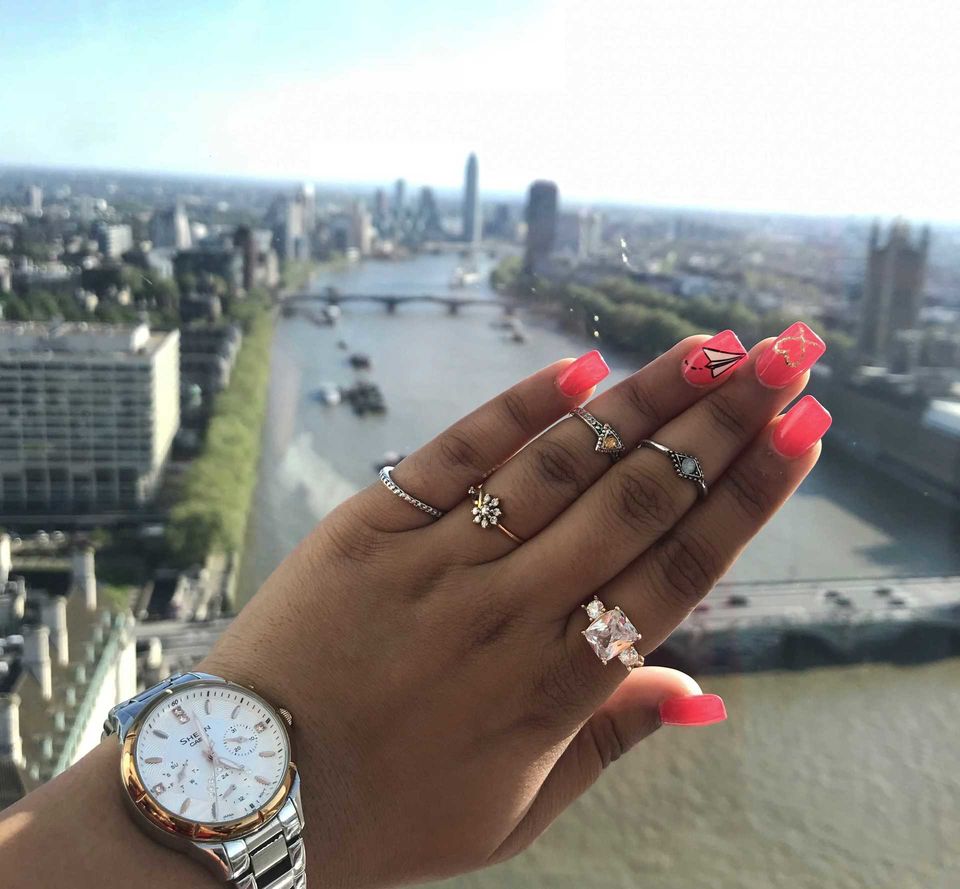 Having been to England for 3 times already (as my auntie stays there), this time round my husband and I decided to travel to West Europe and explore the countries. We visited and inquired with some local travel agencies regarding the tour services they have to offer and if the dates were flexible for us...(psst., we were going to England to attend a wedding). Some tours not fitting our budget or not being flexible with the dates, my uncle suggest Star Tours (a UK based travel company) which has 3 branches in India (Mumbai, Ahmedabad and Chennai). The budget and dates matched with ours and soon our UK and Schengen visas arrived. Voila! Our journey began!
We reached UK on 1st May and had my uncle welcome us to Heathrow Airport. It was a 2 hours drive from London to Leicester...which was full of munching snacks and sipping hot tea that my auntie had sent. It was cool there may be around 10-15 degrees Celsius.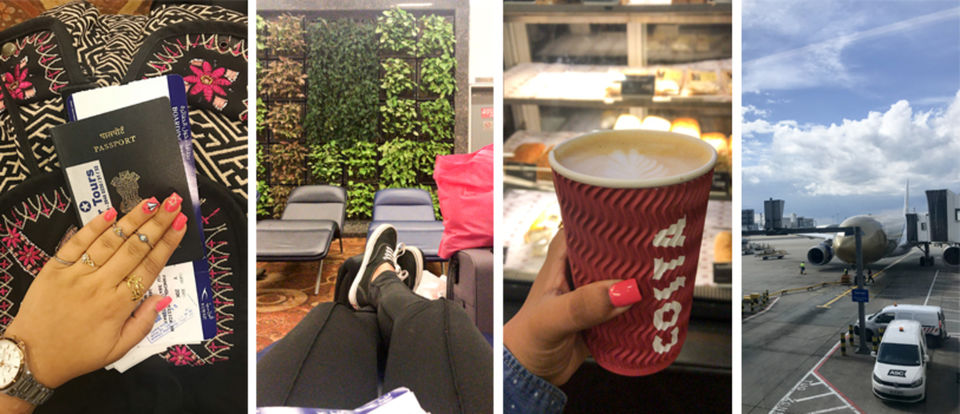 We reached in the evening all tired and had to adjust with the time zone (it is -4:30 hours back). The wedding preparations were happening at home (read about this in my next article). After some chit chat and dinner, we retired to bed. The second day was all about shopping at Haymarket Shopping Centre. My all-time favourite store is Primark...I completely adore it and we were there for around 5-6 hours!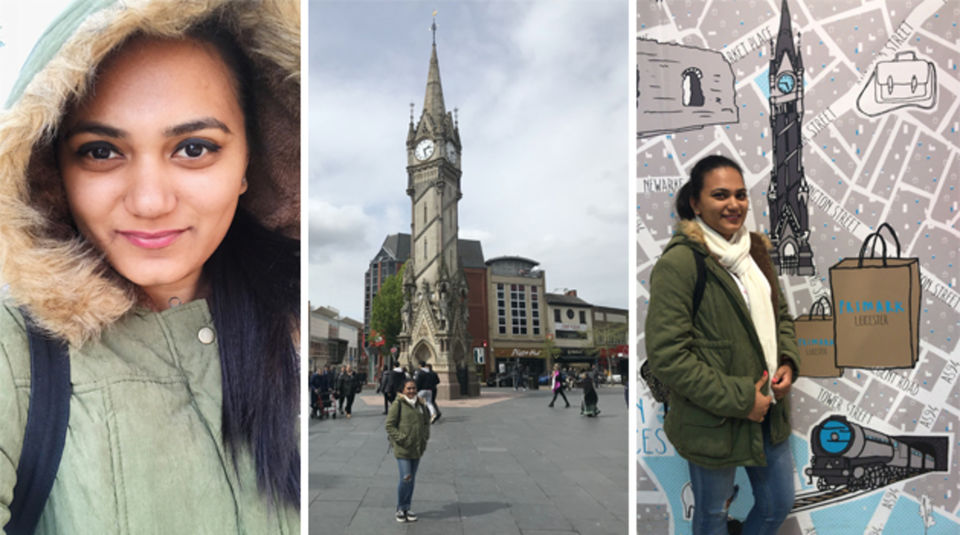 Let's skip 3rd, 4th, 5th and 6th May...it was all about the wedding. Do check out the wedding inspiration look book!
7th May was an early wakeup call as we had a coach at 8AM from Leicester to London. We dropped off at Finchly Road and headed to the underground where the assistant helped us with how to travel using undergrounds and also helped us with an Oyster card which we had to scan every time we entered an underground. It is quite cheap and handy. We got off at Wembley and checked in our hotel Best Western Plus Wembly by mid-day which is a walking distance from the Wembley underground station.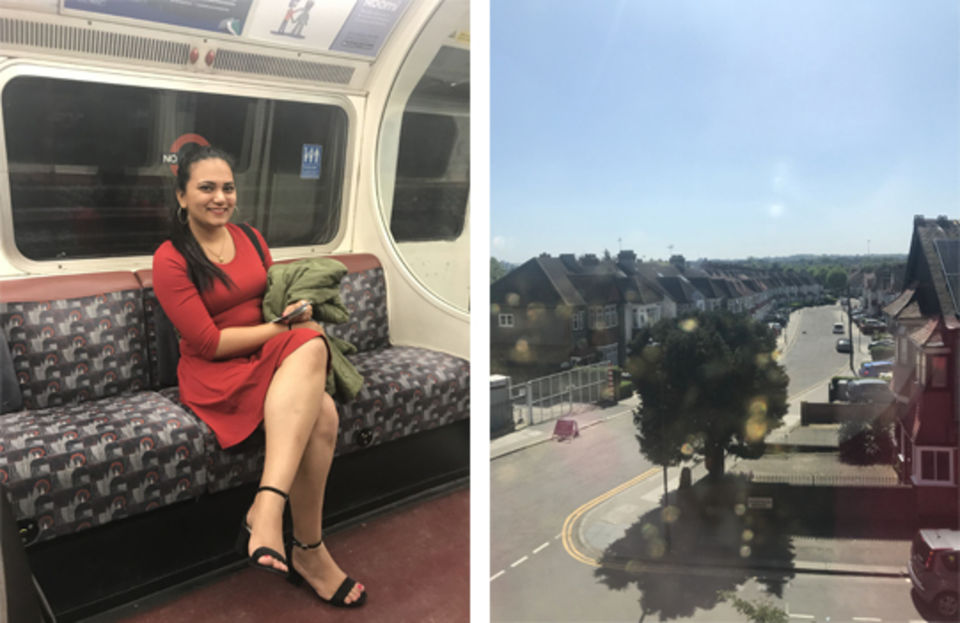 After an hour or so, we stepped out to see the iconic London Eye, the grand Buckingham Palace, the Big Ben and Parliament and the full of life Piccadilly Circus. Having been to London for the 4th time, I was familiar with the time it takes to see the monuments and roam around. Being a holiday season, we got our tickets for London Eye and Madame Tussauds booked online which enabled us a fast track pass.
The London Eye is a huge Ferris wheel on the South bank of River Thames. It is described by its operators as "the world's tallest cantilevered observation wheel". As we went to the ticket counter, we got our combo ticket (London Eye + Madame Tussauds + Hop On Hop Off Bus) and moved on to experience the 4D short film before the ride. The film is truly a magical experience. As we had a fast track pass, we did not have to wait in the long endless queues and quickly got into the capsule and spent roughly 25-30 minutes in it. We saw the Houses of Parliament, Big Ben, Westminster Abbey, The Shard, Buckingham Palace, St. Paul's Cathedral and so much more when our capsule was at the highest.

Once we got off the London Eye, we strolled around the Jubilee Garden and had some fruits while seeing the eye from a distance. It was a moment of contentment while relaxing in the garden. What a beautiful time it was!
After a while, we decided to see the Big Ben and walked towards it across the Westminster Bridge. It was an amazing feeling walking in the mild sunlight towards the clock tower though it was currently under refurbishment work which started during August 2017 and will supposedly last for 3 years! By the way, the Big Ben's real name is Elizabeth Tower. Big Ben is the name given to the massive bell inside the clock tower, which weighs more than 13 tons (13,760 kg). After some photography of the tower and viewing the London Eye from the other side, we caught the Hop On Hop Off bus which roamed around the Parliament, London Eye, Westminster Abbey and dropped us off at the Buckingham Palace.

The Buckingham Palace is one of the world's very few working Royal Palace. Every time I visit this palace, I am awestruck seeing the magnificent gates. This palace is a must for anybody visiting London, whether you're a massive fan of the royal family or want to see one of Britain's biggest cultural landmarks. Behind its' famous gates lie unimaginable luxury and amenities. The palace has 775 rooms out of which 19 are state rooms and 78 bathrooms. Many state rooms were used for the Royal Wedding Reception of the Duke and Duchess of Cambridge (William & Kate). The entry for public is open just for 2 months (July-August) when the queen is not in residence.

The last stop for the day was the Piccadilly Circus. This place is full of life and feels like the Times Square! Hence it is one of the most popular tourist attraction. The famous statue of Eros is a popular meeting point. The Regent Street and Soho are walking distance. For dinner, we headed to Pizza Hut and had an amazing pizza after a long day! We then took the underground and headed back to our hotel.

The 2nd day at London was amazing as we visited the Madame Tussauds, Bond in Motion and the famous Covent Garden. It was a less hectic day as there was no too much of walking. Also we had to get back to the hotel early as the next day was an early wakeup call.
The Madame Tussauds is a wax museum that displays statues of famous and historic people including film stars. We spent roughly around 3 hours here. This was the 4th time I visited it and every time I go, I become a happy kid as I get to see new statues! This time round, I got to meet Katrina Kaif, our PM Mr. Narendra Modi, got to become a makeup artist for Kendall Jenner and my favourite painter – Vincent van Gogh. This places surprises me every time and I just love it!

After having a great time at Madame Tussauds, we got on to the Hop On Hop Off bus and went to The London Film Museum at Covent Garden to see Bond in Motion. My husband is a great admirer of James Bond and so we definitely had to visit this place. The museum has been dedicated to the Bond in Motion - The Largest Official Collection of Jame Bond Vehicles exhibition. This features cars, other vehicles and original props from the film series. This is a must visit place for all the James Bond fans. We had got our tickets booked online, hence it was all easy for us.

We had a great time at both the museums and happily returned back to our hotel at Wembly through the underground. We now start our 10 days tour to Europe tomorrow (super excited)!!
Stay tuned for my Europe travel story!
Until next time, Jessica xx