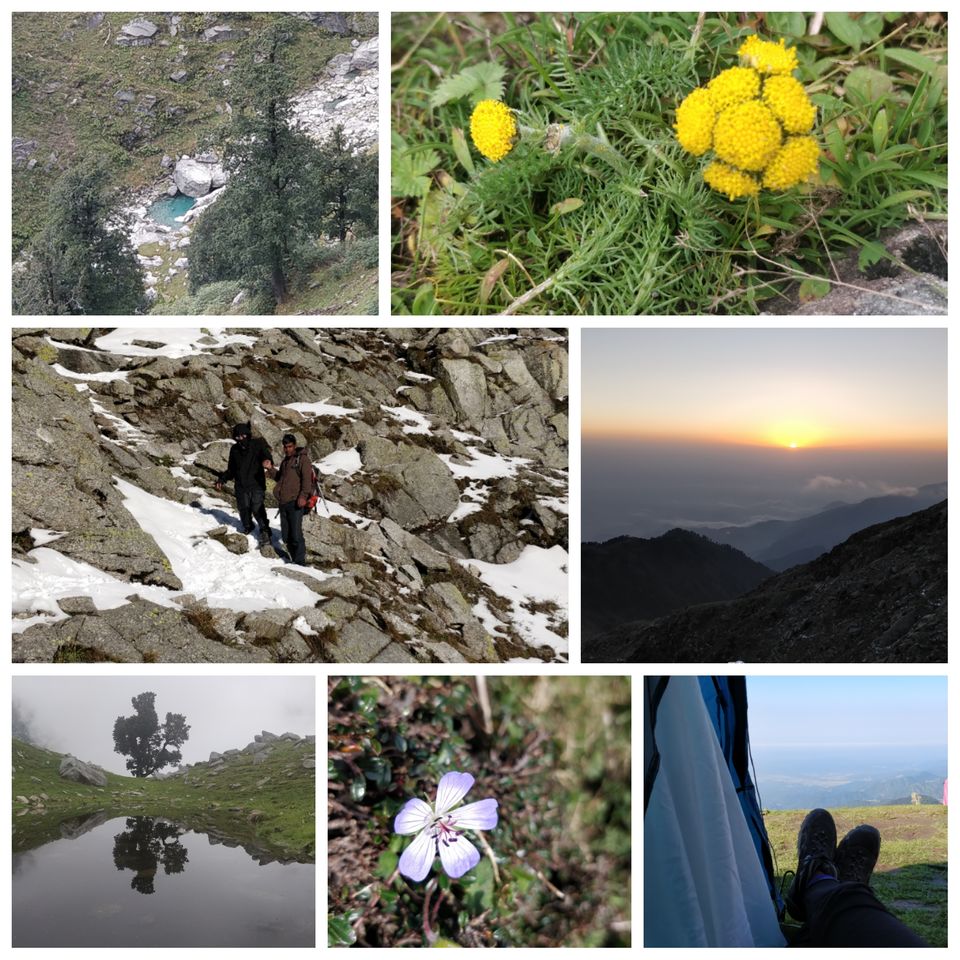 (Continued from previous blog-post)
Decided to kill the 4 odd hours we had in hand at this amazing Café Cloud Door. We were the only patrons there for the entire duration. First talking about the ambience, like everything else in this town, this place too was a charming property at the side of a picturesque road. There was a rustic feel to the place with a whimsical mix of woods, ceramics and stone décor. There were plenty of books available too. A good mix of fiction, travel related, biographies etc. Time just stood still while we were here but at the same time 4 hours flew by in a flash. Honestly I just felt like the day should never end and I continue sitting there with that book on short stories in Istanbul, sipping on my lemonade and the silence for company.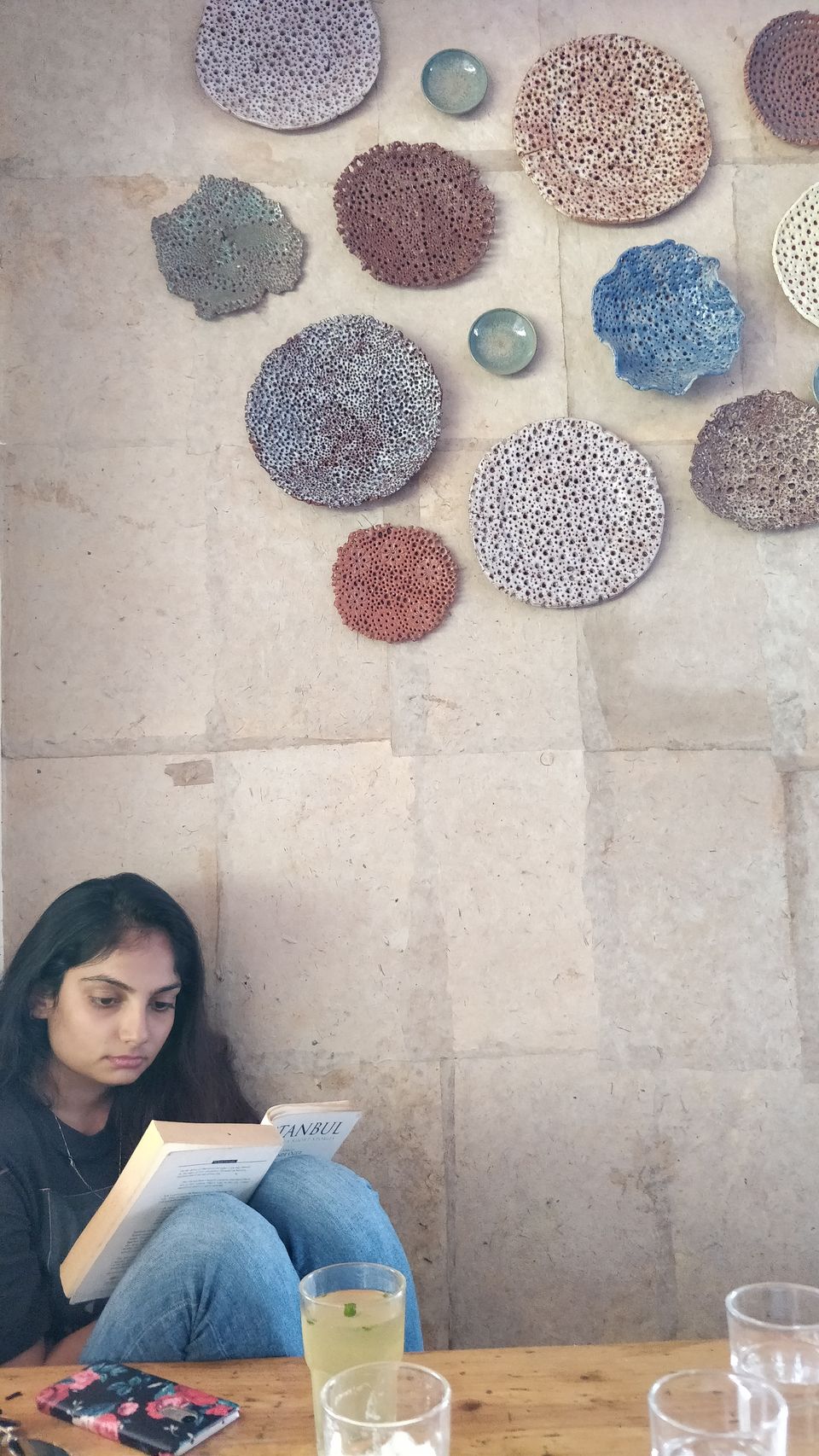 Next coming to the food, that too had a homely appeal to it, the plates and vessels in which it was served and even the taste of it. I had hummus and bread, both freshly made that day. There was a sweet lady there managing the restaurant and when the person who is hosting you does so in this pleasing a manner, the experience of the food and place is surely enriched. Was in no mood to leave that place but alas had to as our bus was about to come pick us up from the main square which was just a 2 minute walk away.
Boarded the bus at around 5.30 pm and reached Delhi sharp on 4th October at 6 am. The day in Delhi was very uneventful and because of the heat we couldn't do much.
On the flight back home to Bombay I was pretty ok when it comes to my emotional state but once I got home it was another story. Never have I been hit with such melancholy and downright sadness after returning from a trip. There was a physical ache in my heart and I wanted to be back in those hills, living in that bubble where there is no sense of time or date and just those magnanimous views around for company. I remember sobbing and crying like a baby the next day as I just couldn't adjust back in city life.
Trips like this change your soul, your thoughts and make you question so much about yourself, your life. To get to see so much beauty and experience the simplicity of living in the middle of nowhere gave me immense pleasure and true joy. I believe I was happiest I've ever been while I was surrounded by those mountains. The company you keep, if it's the right company and the vibes match, also enhances the experience and my friend who joined me for this trip did exactly just that. Of course he too was lucky as I am a riot to travel with ;-)
The entire trip with the trek fees, flights, accommodation, bus/taxi transport, paragliding and food for 7 days came to cost 20k. That's quite a lot in that amount I would say and the memories I made were priceless. Wouldn't substitute the feeling I get while traveling with any darn thing in the world.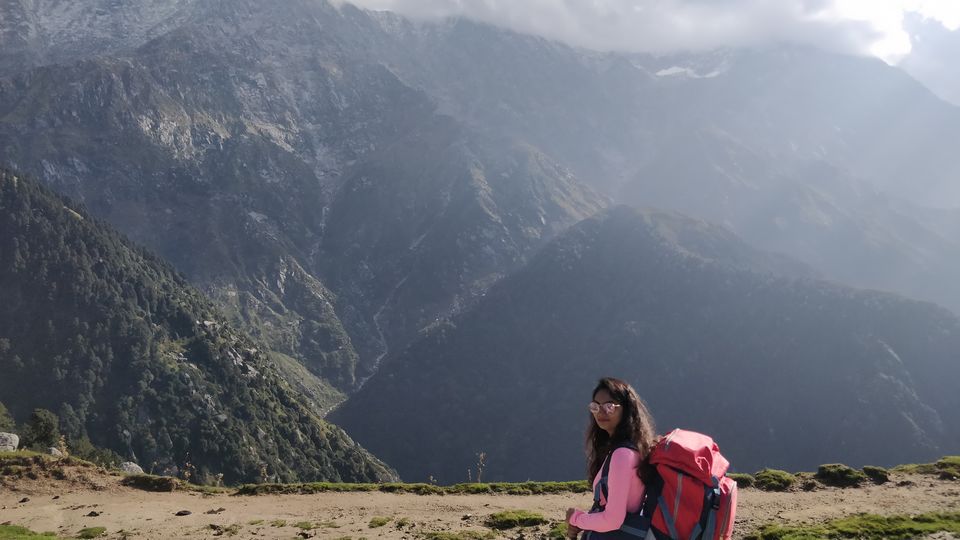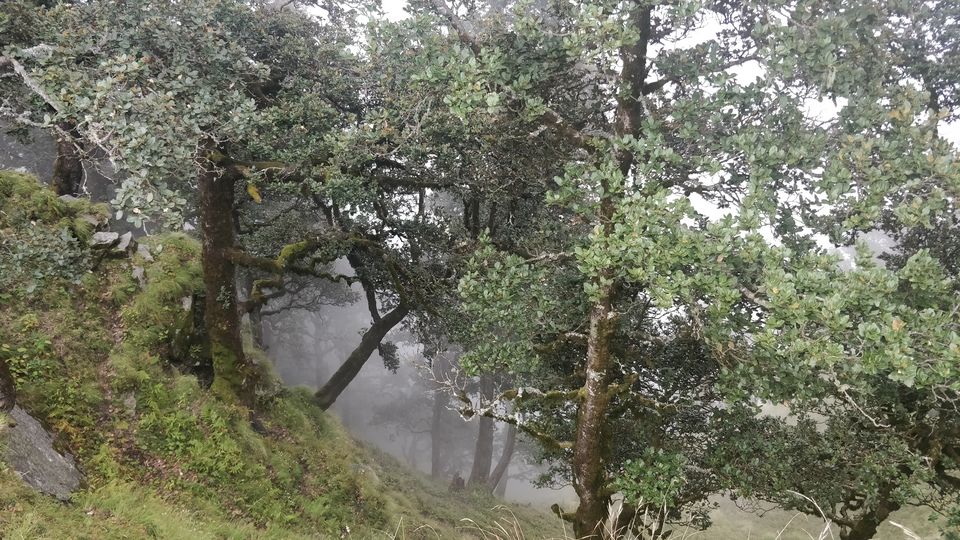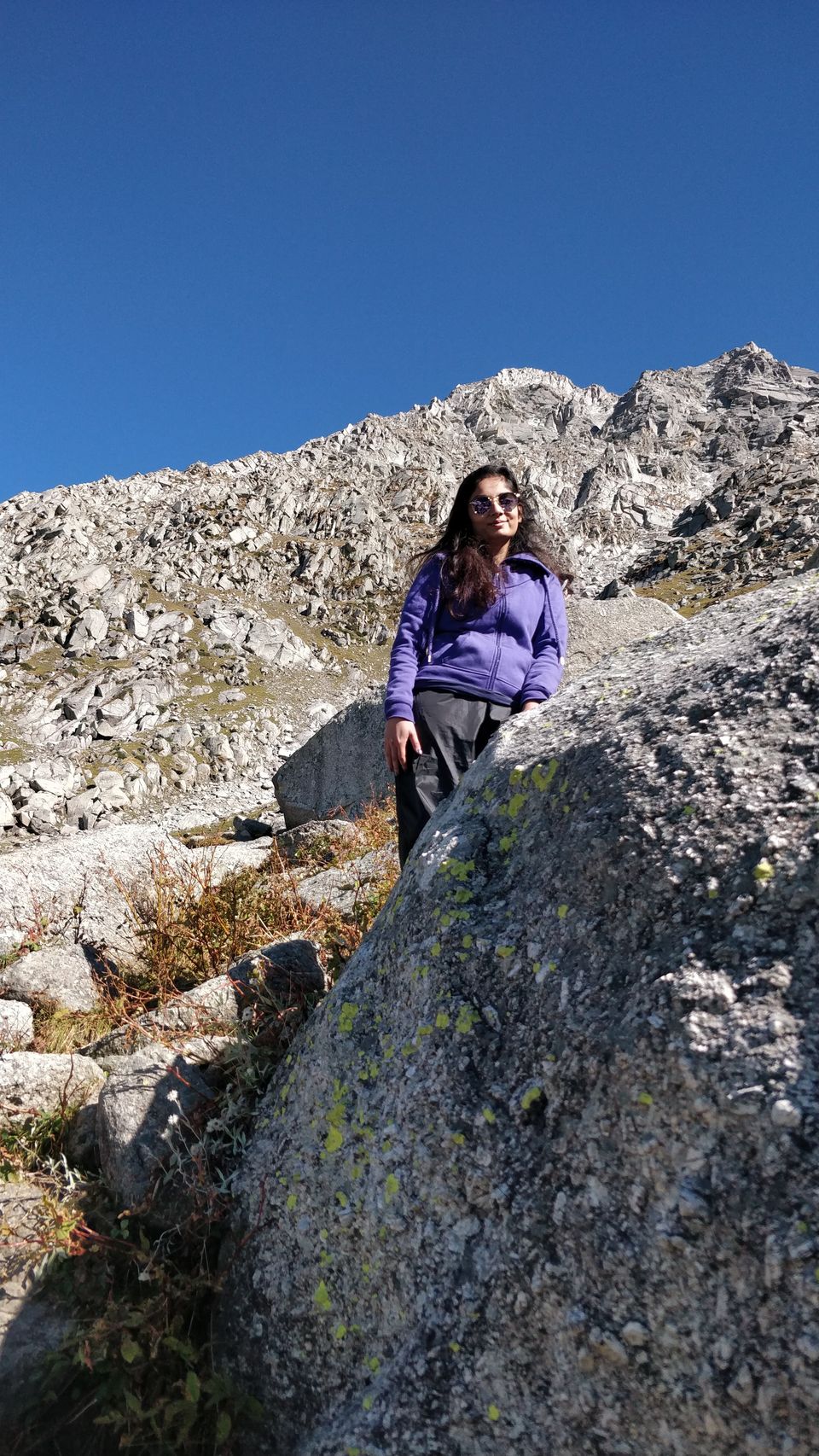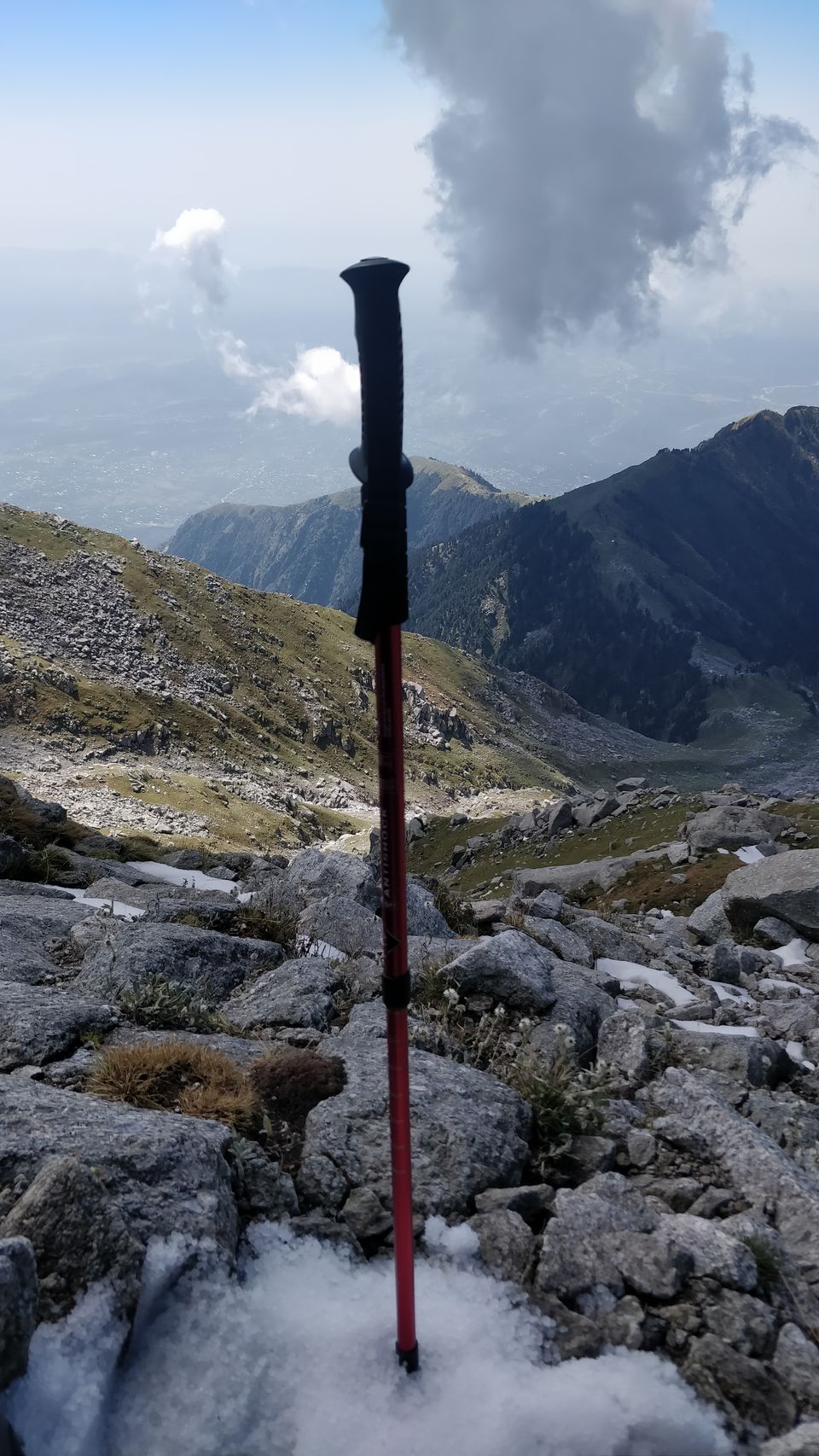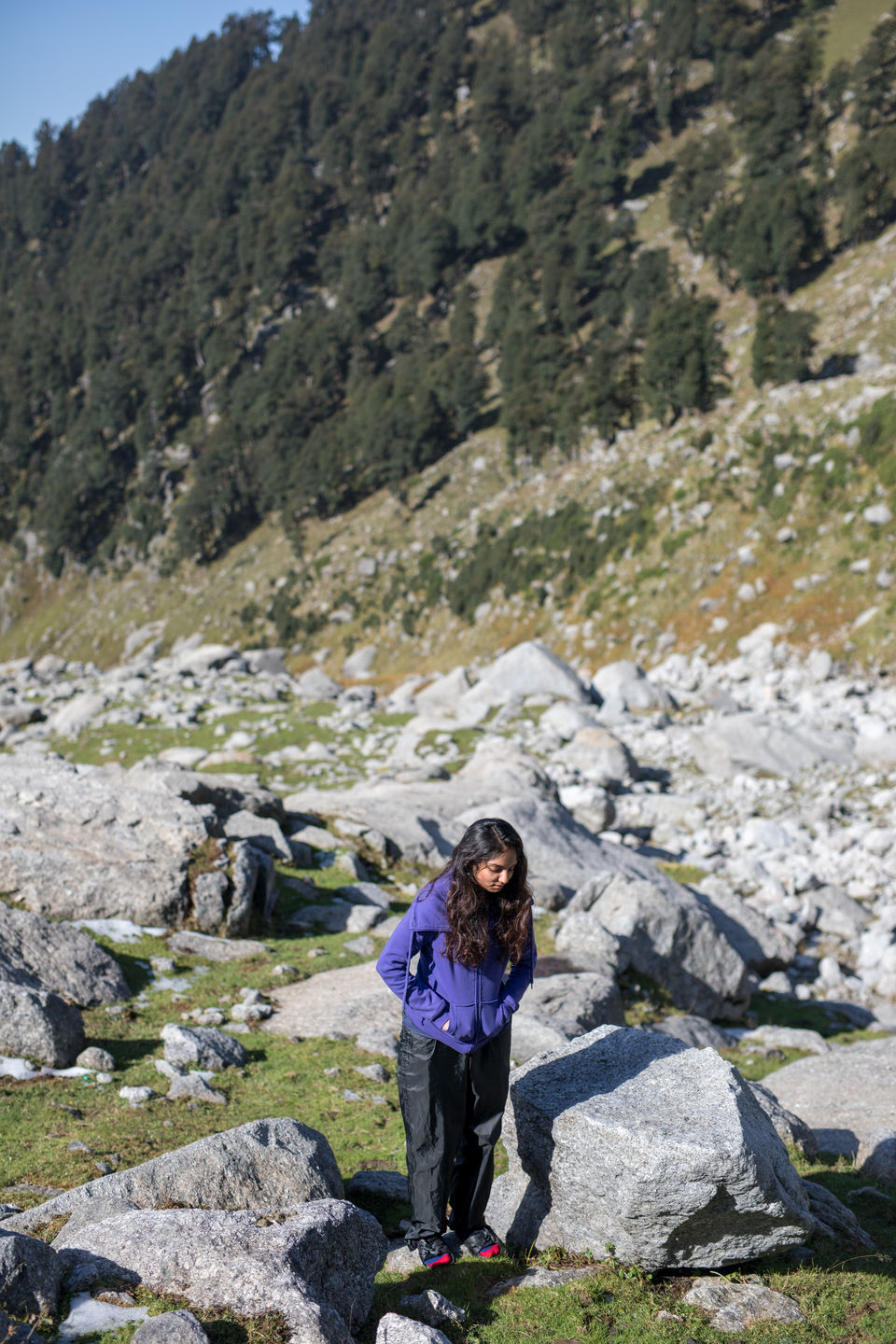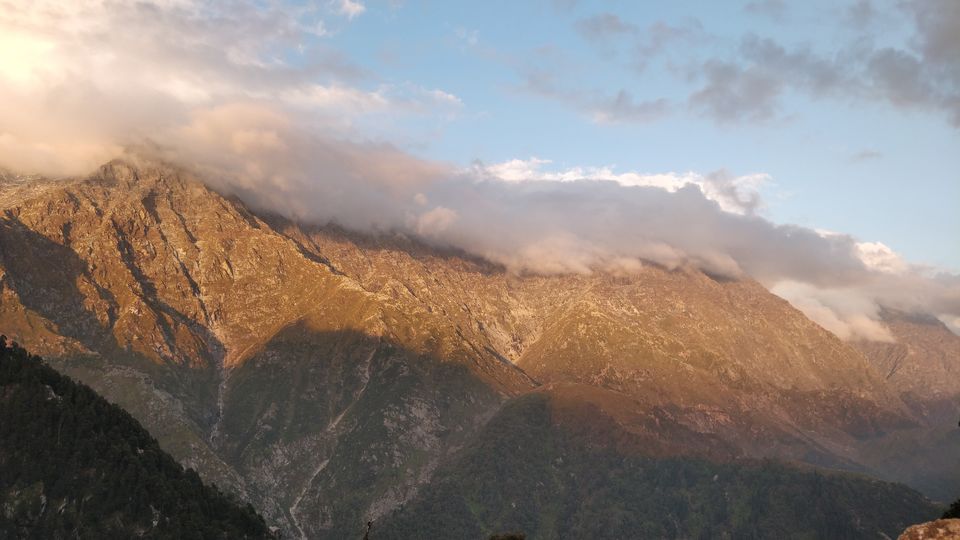 I conclude my series of posts on this trip here and hope I've inspired you folks enough to go on a high altitude multi day trek in the Himalayas. Himachal Pradesh and even Uttarakhand where I went for the Valley of Flowers trek are pure heaven on earth and one MUST explore these gems in their life.
There's this saying that the hills have my heart, well I surely left mine behind in those hills!!