Travelling for a Himalyan Trek for the first time ? This is all you need to know :)
After reading a lot of itineraries, I found this one itinerary which covered almost all my expenses in it. It was an organisation name Yuvashakti which is Pune based.
DAY 1
I started this journey with tears in my eyes and fear in my mind. Tears because I had to stay away from everything for the next 12 days and fear because of thinking if I could ever do a "Himalayan Trek". So it all started by travelling from Mumbai to Pune with a bagpack on my shoulders and one in my hand and my best friend and her cousin.
DAY 2
Our journey began from travelling Pune to Delhi. The train started and our journey towards Delhi commenced with the heat burning our skin as it was the end of summer and beginning of monsoon. We already had made two new friends when we reached the station. From that day or I could say that moment itself we 5 girls stuck to each other like glue.
DAY 3
How would you feel if you wake up one morning and see a river passing by and cloudy mountains? That's how my morning looked from the bus when I woke up. That feeling was unexplainable. We reached to our main base camp by 11:30 in the morning. We all were dying out of hunger. We were allotted to our tents. I tell you, those tents were quite big for group of 5. That day we had our first short acclimatization walk towards a river side. We returned to our base camp within 3-4 hours and then planned to play "dog and the bone". Guess what? There was a dog who really didn't let us play. The evening passed by and it was time for dinner. The simplest food you could ever eat was served and we still loved it. It was our first night over there and the temperature just kept falling and we were all cold. By the time we were going to sleep, the temperature was already in minus.
DAY 5
We reached Delhi the next afternoon, it was burning hot as the temperature over there was above 30 degrees. We were then taken to a hotel to freshen up and later depart for our journey towards Manali via a bus. After 3 hours, there was a knock on the door for us to leave. Oh! Those 3 hours went like a "derecho". Around 5:30 in the evening we departed. The journey was all about everyone singing and eventually knowing each other.
DAY 4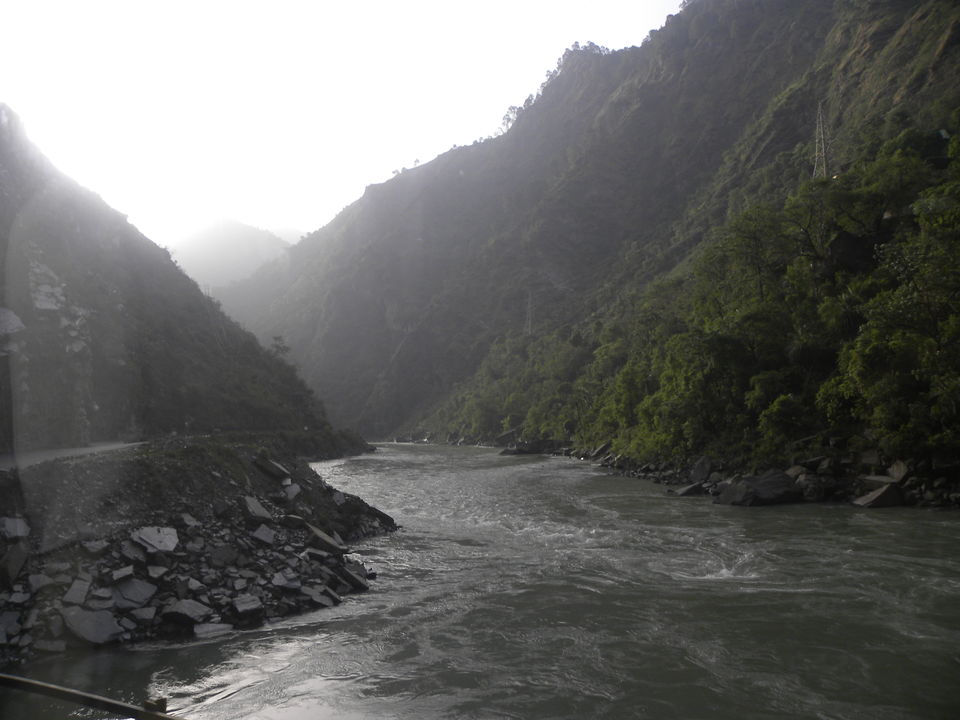 The next day we had to indulge our time and ourselves into some activities like river crossing and rock climbing. We were done with those activities by afternoon, before the lunch time. That day I also made two new guy friends who were going for the same trek.
DAY 6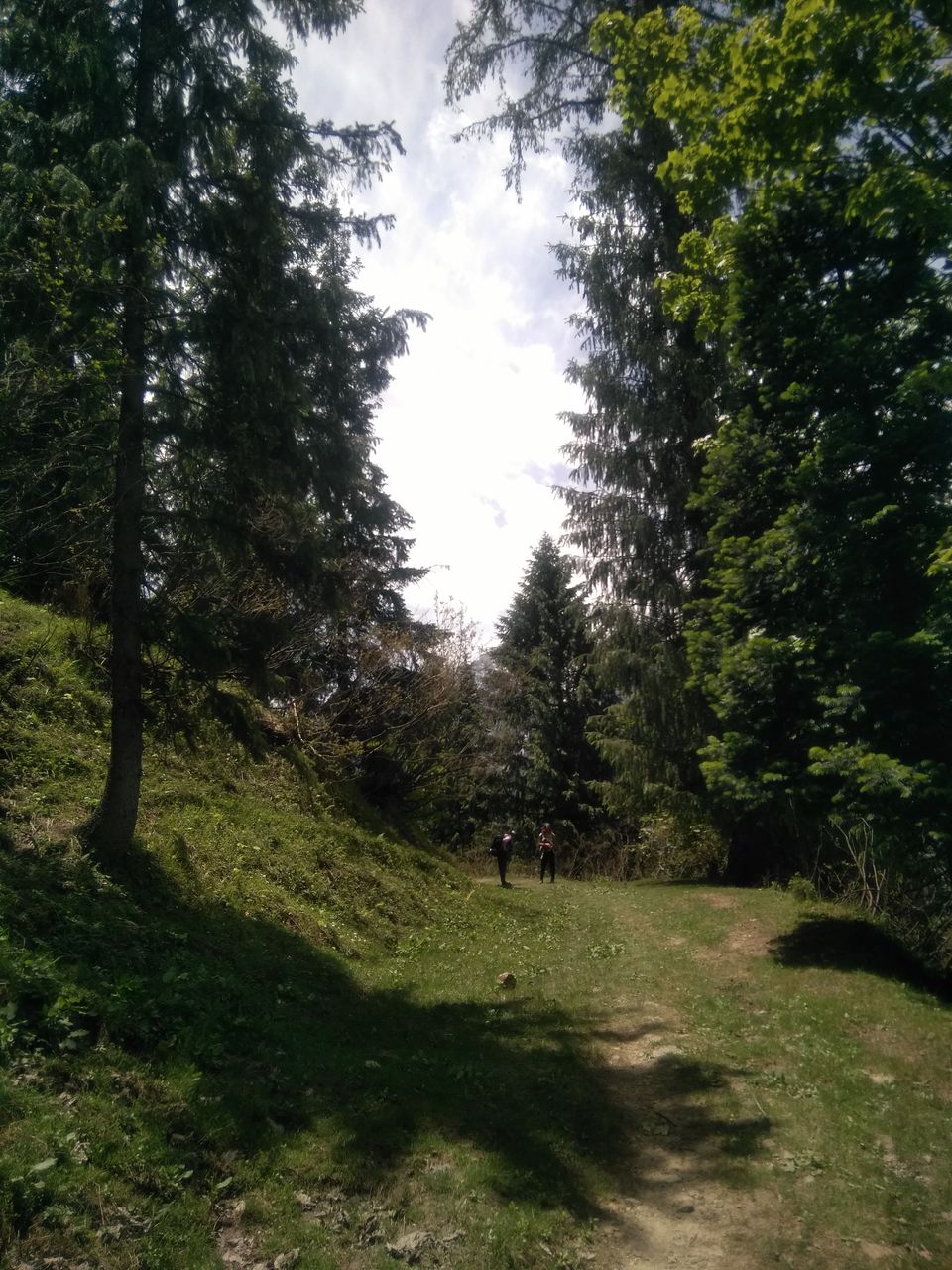 Then, the next morning as we woke up, we were already short of time as it was the day to start with our REAL TREK. We left in the morning from Manali and we had a short drive till "Kuhlang" and from there we had to start with our walk towards "Moridugh" our first base camp. It was not that difficult as I thought it would be. The weather, the scenery everything was just so beautiful that one could forget about their pain and worries. It was a 3 hour trek but we took almost 4 hours to finish due to our pace of walking. Reaching to the first base camp was a very big achievement for me. It was noon and we had a ritual of collecting woods ourselves for the camp fire as the temperature was always low. Everyone slept early that day as they all were tired and knew the next day wouldn't be that easier.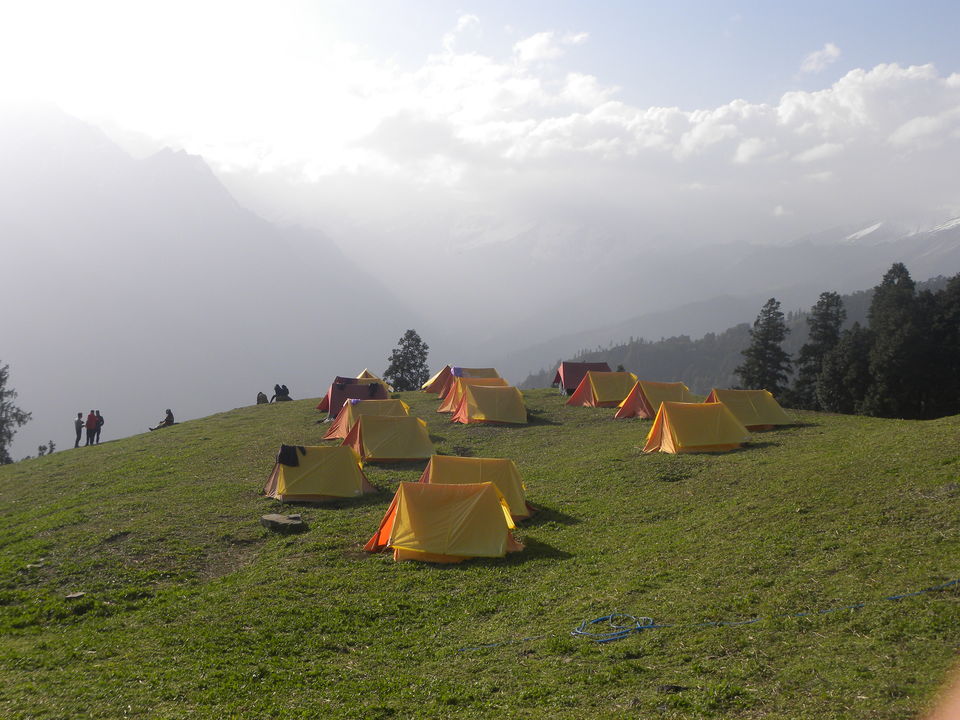 The next day, everyone woke up early as we had to commence towards our second base camp which was "Botadugh". It was a 5 hour trek but as usual we walked in our own pace. Reaching the top of this basecamp was not like a cake walk as it started raining and the whole patch was muddy but somehow we all made it. The view from this base camp was awstrucking.
DAY 8
It was now the main day of the trek. To reach the summit. It was an 8 hour trek. We had to go from "Botadugh" to "Bhrigu" and then return to the Botadugh base camp. The start of the trek itself was not easy, but we kept walking. Though I couldn't reach till the summit I was happy that I could reach till the base camp. Few of my friends and I waited back till the people of our group could return and we could start going to the base camp. We reached the base camp and indulged ourselves onto some tea and hot "sipping" Maggie till the rest of the batch who went till the summit. It was the last night for us to stay at Botadugh and the next day we were returning back to our first base camp which was at Manali.
DAY 9
It was the last day of the trek. We started walking down from the "Botadugh" base camp. The whole route was a different one. I felt going up was easier than going down. But somehow we all reached by 2 o'clock in the afternoon. That day, we bathed after 3 days and felt like we were born "again". We were given that day to explore Manali with a deadline to reach back to the basecamp. We all left to explore the place by around 5:30 in the evening. We knew that we just had 4 hours in our hand. We didn't really explore much but were just hunting a place where we could find good food as we were craving for one as we were too bored of eating the food that we kept having since the last few days. We had to walk all the way towards the market due to the problem of not finding vehicles over there. That day, we made each second count and didn't miss out on anything because we knew it was the last day of the trip. When we reached the base camp we see our guide standing near the entrance and looking at his watch as we were almost an hour late but we really had no guilt as we enjoyed each moment that evening. That night we packed our bags and all fell asleep.
Day 10
The other morning, everyone finished with the last activity which was rafting and headed towards the bus to return Delhi. We left Manali around 4:30 in the evening.
Day 11
It was the last day of the trip and we never realised that it was the last day of trip. We reached the Pune station, this time I was not the only person who had tears in her eyes, but my whole group. We hugged each other and bid a goodbye to Pune and enrouted towards Mumbai. A trip can change, shape and also grow you as an individual. So, cherish each place you visit.
Frequent Searches Leading To This Page:-
Bhrigu Lake Trek from delhi, trekking packages from delhi, weekend treks packages, weekend treks in manali, trek holiday packages from delhi
We reached Delhi the next morning. We were again allotted to our rooms in the hotel. We got freshen up and planned to eat some famous "cholle bhathure and lassi" of Delhi. The lassi glasses were so tall that one couldn't finish it alone. Later, it was time to depart towards the Delhi station to go Pune.
Day 12