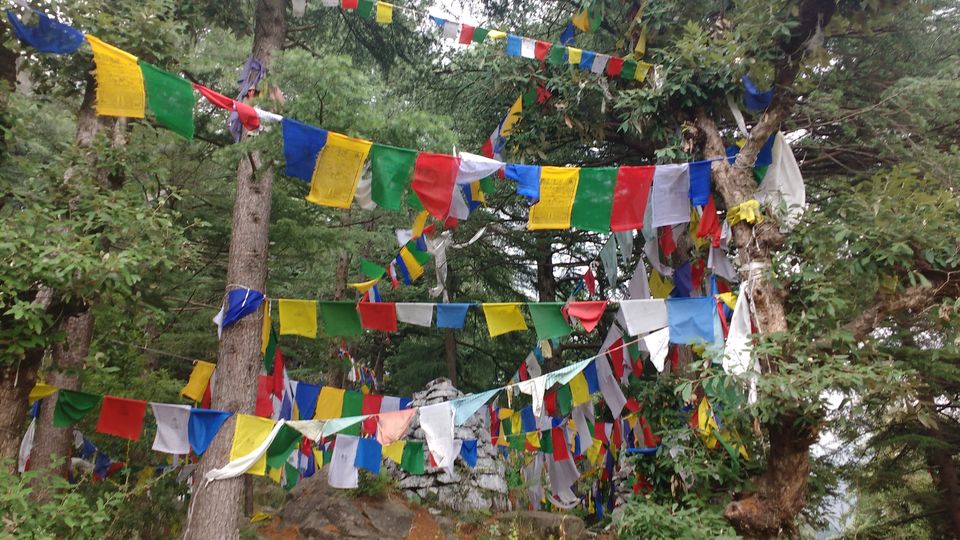 "All I want is to be free"
-Me
"All we want is you to be free till your curfew time"
- My parents
2017 has been quite an awakening year for me. I left my parent's place and rented a room in a flat. I had dreams of being able to pay my own bills, and needed to build a life away from my family.
I shifted into a beautiful house and turned it into a home with everything I had. Unfortunately, I had to give it all up, because the municipality dug up the entire place and it became difficult to commute.
One could say that changing schools every two years would leave me emotionally equipped to deal with unexpected change, but somehow, that never happened. I do get used to change, but I don't like it at all; it's like my feet manage to trace their way back to a new habitat my heart doesn't quite know how to beat amidst unfamiliar walls. It's a feeling of being helplessly stranded, to have to let go of things for reasons beyond my control.
Anyway, I figured that needed a voluntary change in my life to cope up with the one that came so unexpectedly. With the extended weekend coming up on Eid, I decided to flock to McLeodganj. All my travel blogger friends had been up there at once, so I figured it would be a good place to start with.
Prologue : Taking permission from parents
I decided on Wednesday that I'd be leaving on Friday, which meant that I'd have only one day to convince them. I dropped in a message on our whatsapp group, informing then that I had to leave for Mcleod. I got no reply. I called Mom on Thursday evening to ask if she had read the message. She said 'If you have already decided to go, we can't say anything. Do whatever you want.'
If there's one thing I've learnt, it's that when parents say 'Do what you want', make sure you do what you want, and be successful at it.
So on Friday, I boarded my bus from Kashmere Gate to McLeodganj. A friend of mine had been working up there with an NGO, so he knew a few places where I could stay. He got me an accommodation at Dharamkot.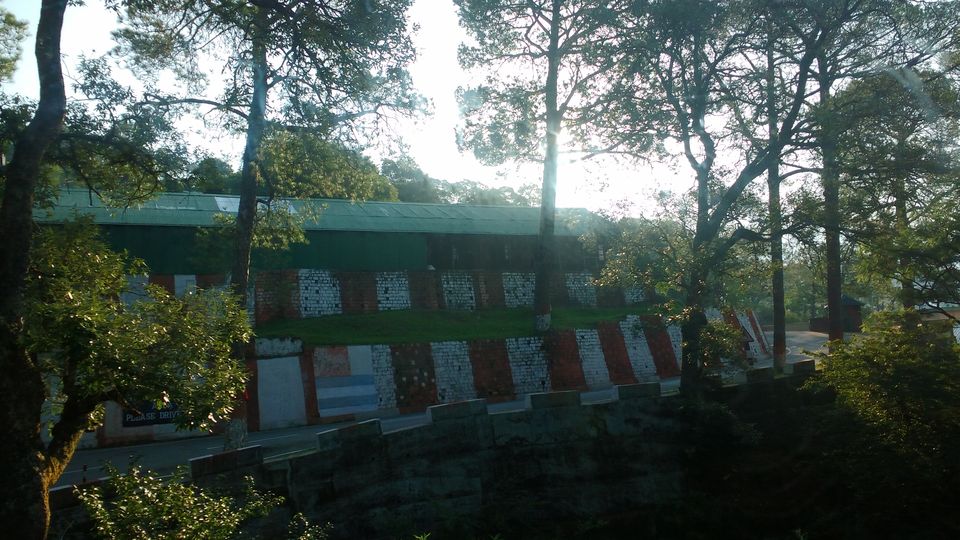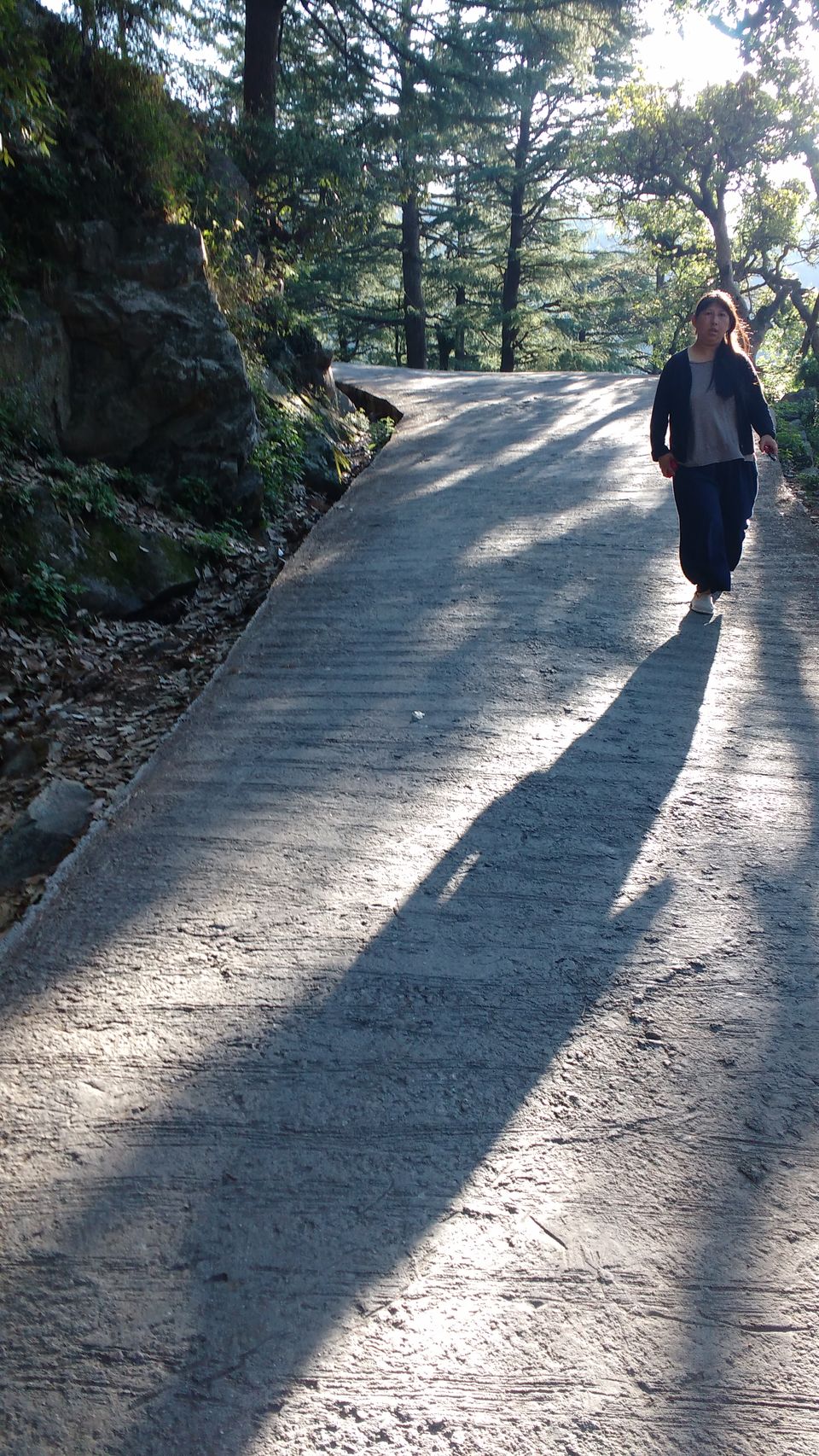 Day 1 : I was so sleepy after the bus travel that I woke up at 1pm. I checked the options that I had, what all there was to do for the weekend. I figured that I did not want to run around too much, that I just wanted to unwind. So I decided to explore the main town for the first day.
I set out for McLeodganj on foot, with random chirpy sounds and local folk songs in the neighbourhood. I stopped by, looked around, and found a tiny little 'Café Woesy' up in the hills. I couldn't think of a better place to write my heart out!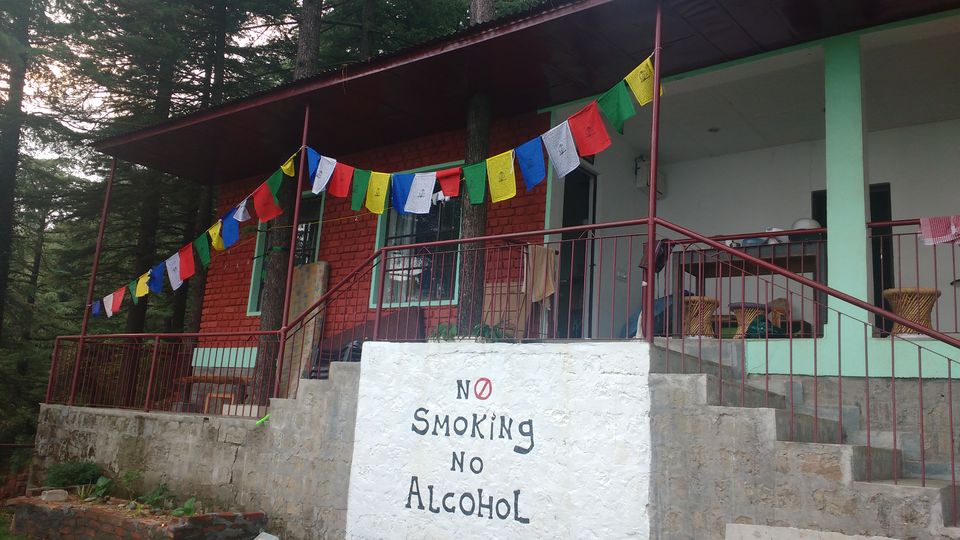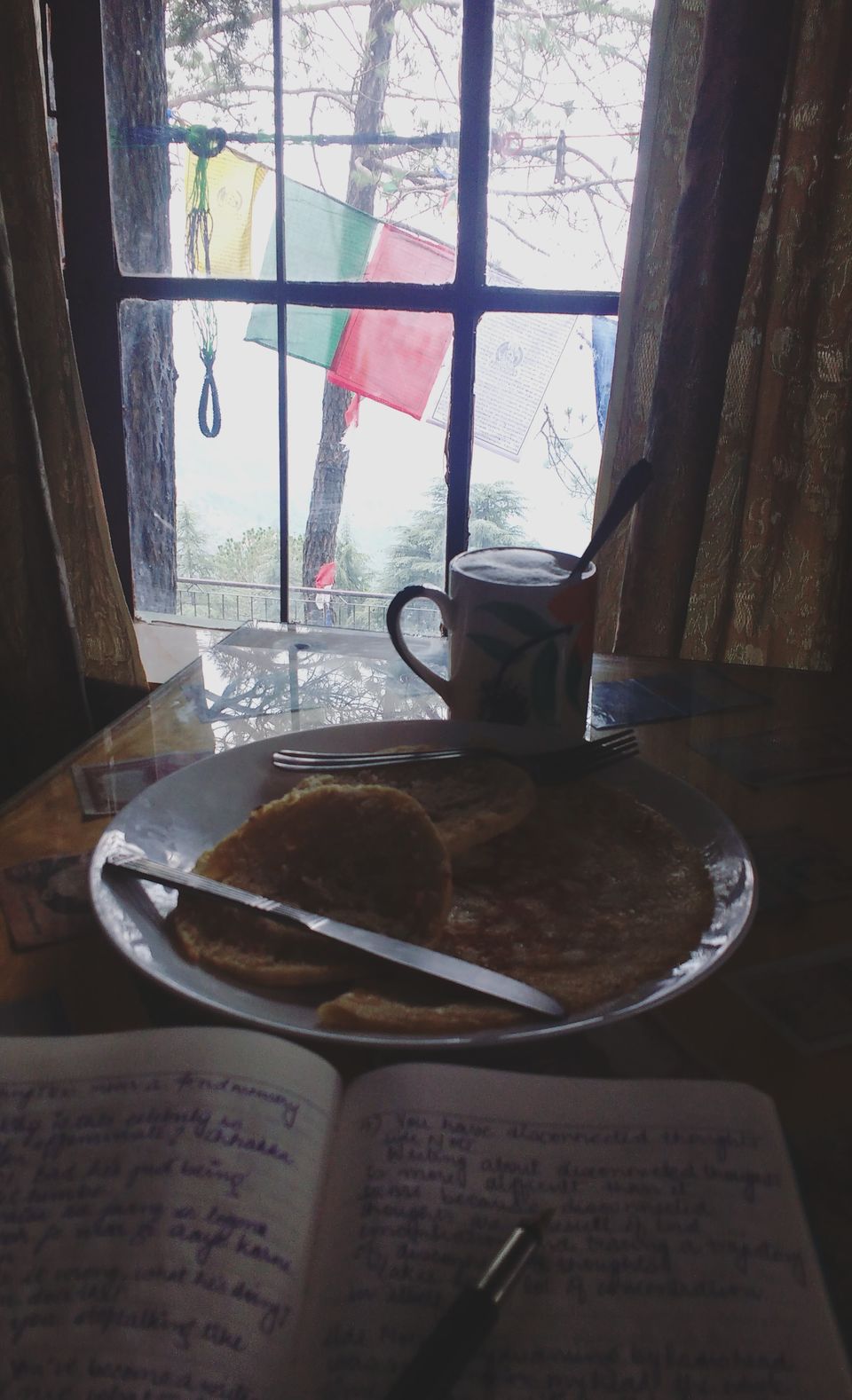 3 hours of peaceful writing later, I left for McLeodGanj.
As soon as I reached there, I noted that I wasn't the only one who had rushed there for the weekend. It felt like all the population of Delhi was there, and main junction was as trafficked as the Ring Road. Anyway, I kept on walking. I am not a huge fan of shopping either, and the noise in the town had started to become repulsive by now. I walked to the opposite end of McLeodGanj, the Jogiwara road. I finally reached the famous Illiterati café, famous for its beautiful view and amazing food.
Day 2 : Since I wasn't too keen on walking to Triund, I asked my local friend Khaim, to suggest a few Lesser known places.
Day 2 was all about trekking and writing. I took the road less travelled (read non existent) and walked all the way to the Naddi village. There's a commonly used road to reach there, but I took the dicey route, the one tht bifurcates from Triund.
Scared but enthusiastic, I set my foot on slippery ground, damp from the rain. 50 metres into the woods, my phone lost network.
And then it was just me, the trees, the prayer flags, and 'Kahaan hoon main' playing in the background. (Thank God for Rahman, seriously.)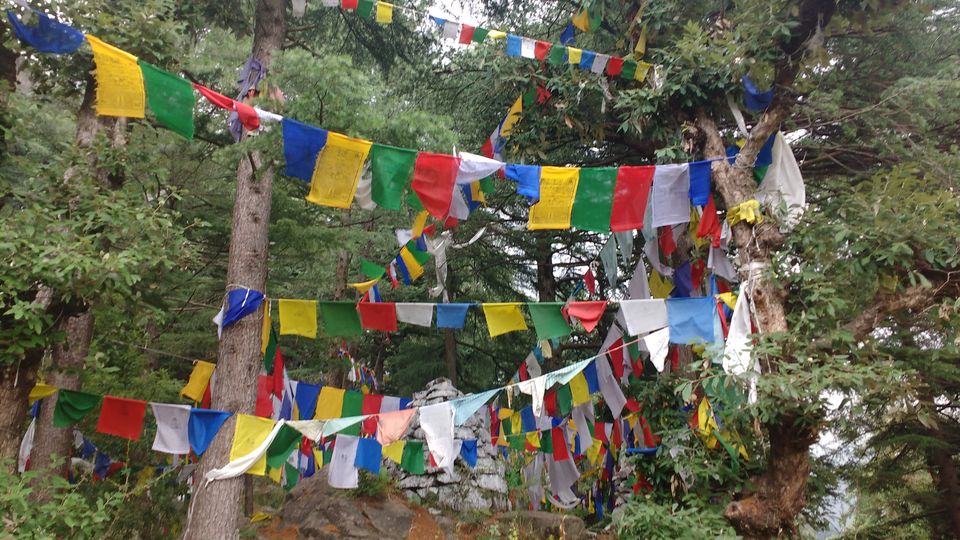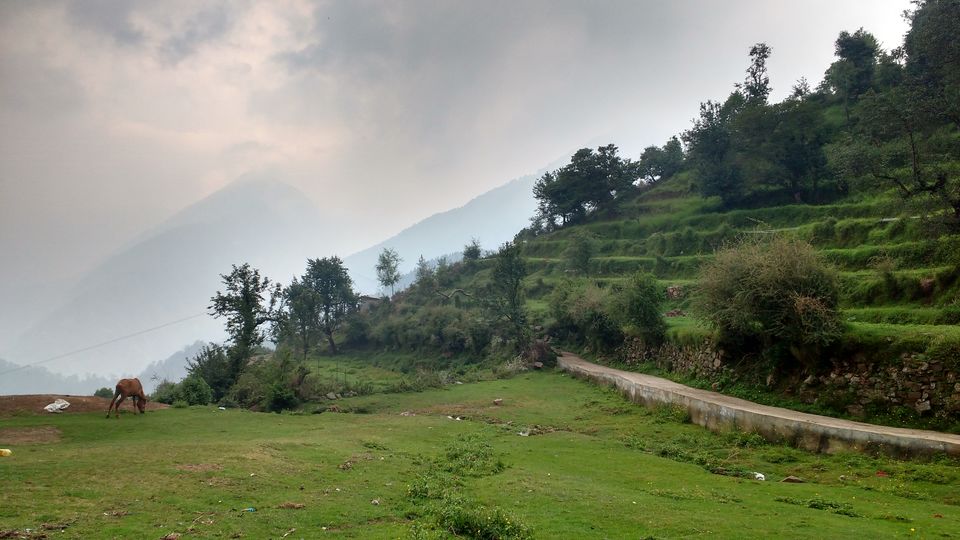 Naddi happened to be the polar opposite of Mcleodganj. Just a few lush green terrace farms and few building under construction. I climbed up and managed to find an isolated tea shop on the top of the hill. What more could one want?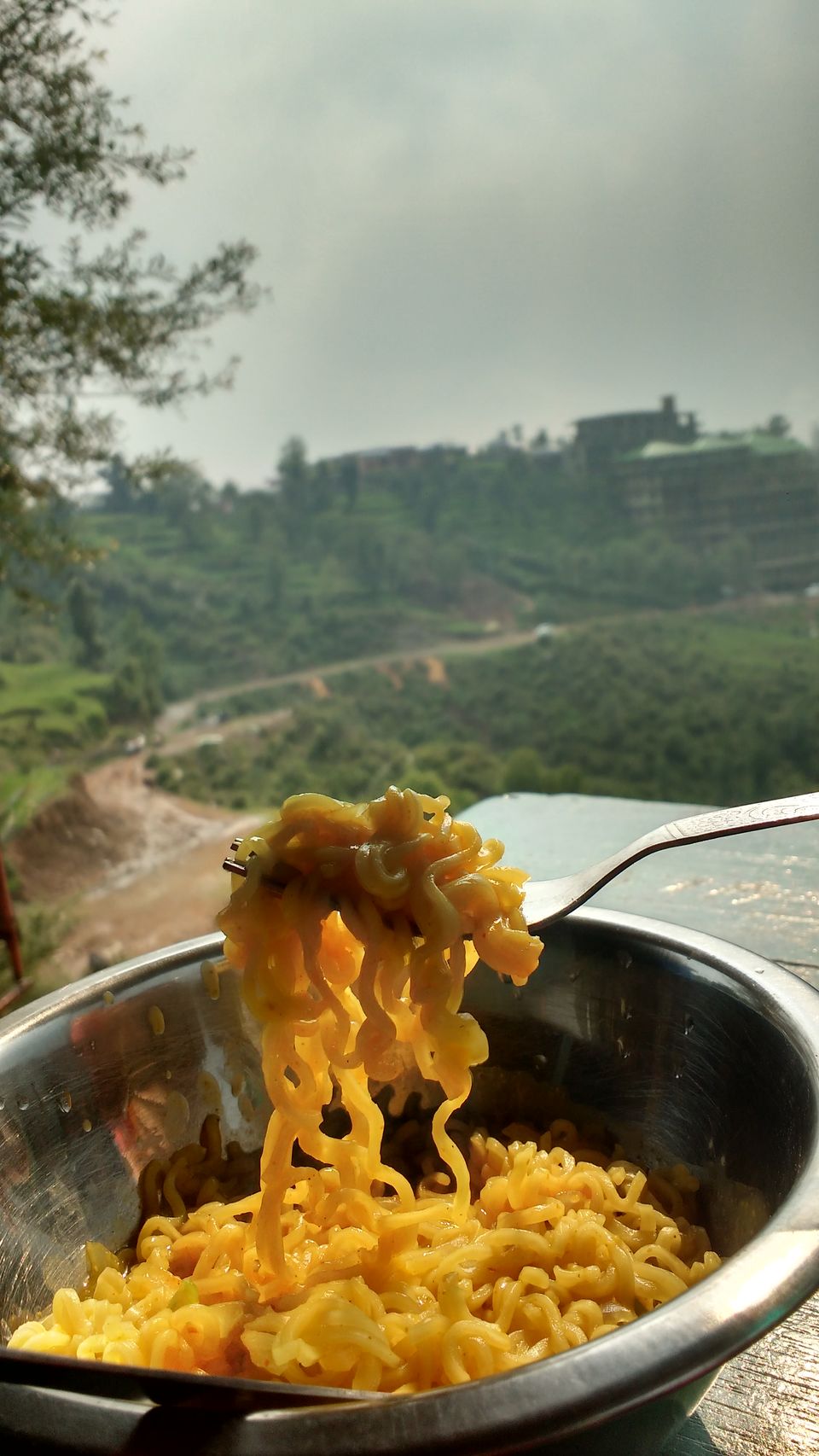 Day 3 : All the wonderful people on Instagram had suggested me to visit the Norbulingka Institute. I had my own doubts about the place, since I'm sceptical of the overly popular spots (this is why I didn't go to the Dalai Lama monastery either). However, two bus rides and 1 km uphill walking (with 3 kgs of luggage) did not disappoint!
Side note : Cab travel in the province is really expensive. Use public transport as much as possible.
Norbulingka, meaning the 'The Jewelled Park', is no less than a jewel in itself. From prayer flags to greenery to dogs to lamps, this place has everything!
You wouldn't need a guide to help you through the park. The place will want you to explore itself and fly around like a free bird. Norbulingka is a perfect example of how nature and humankind co-exist, how the mountains have cradled the Tibetan population for years altogether.
When I entered the institute, it instantly felt like home. I ran around with dogs, played with prayer wheels, took pictures (of course?) and spoke to the craftsmen at their workshops.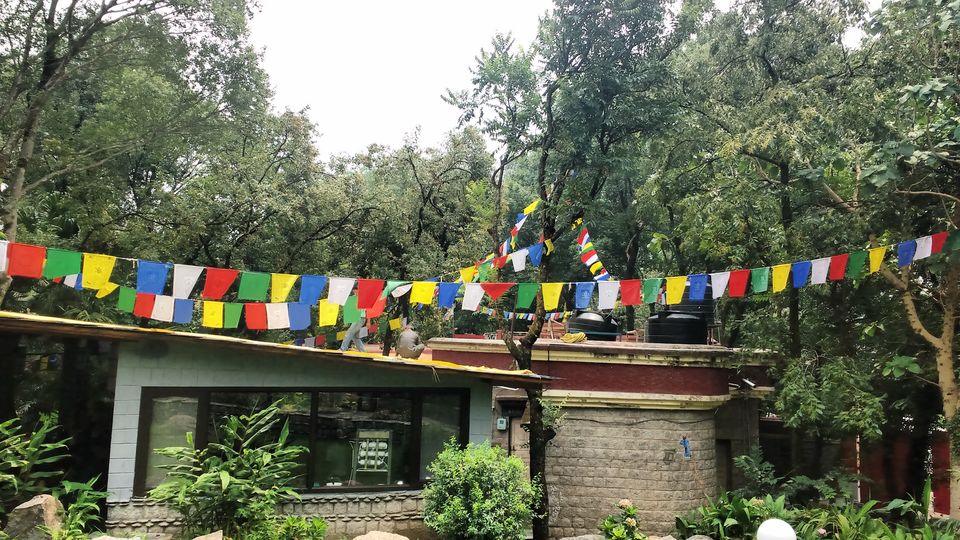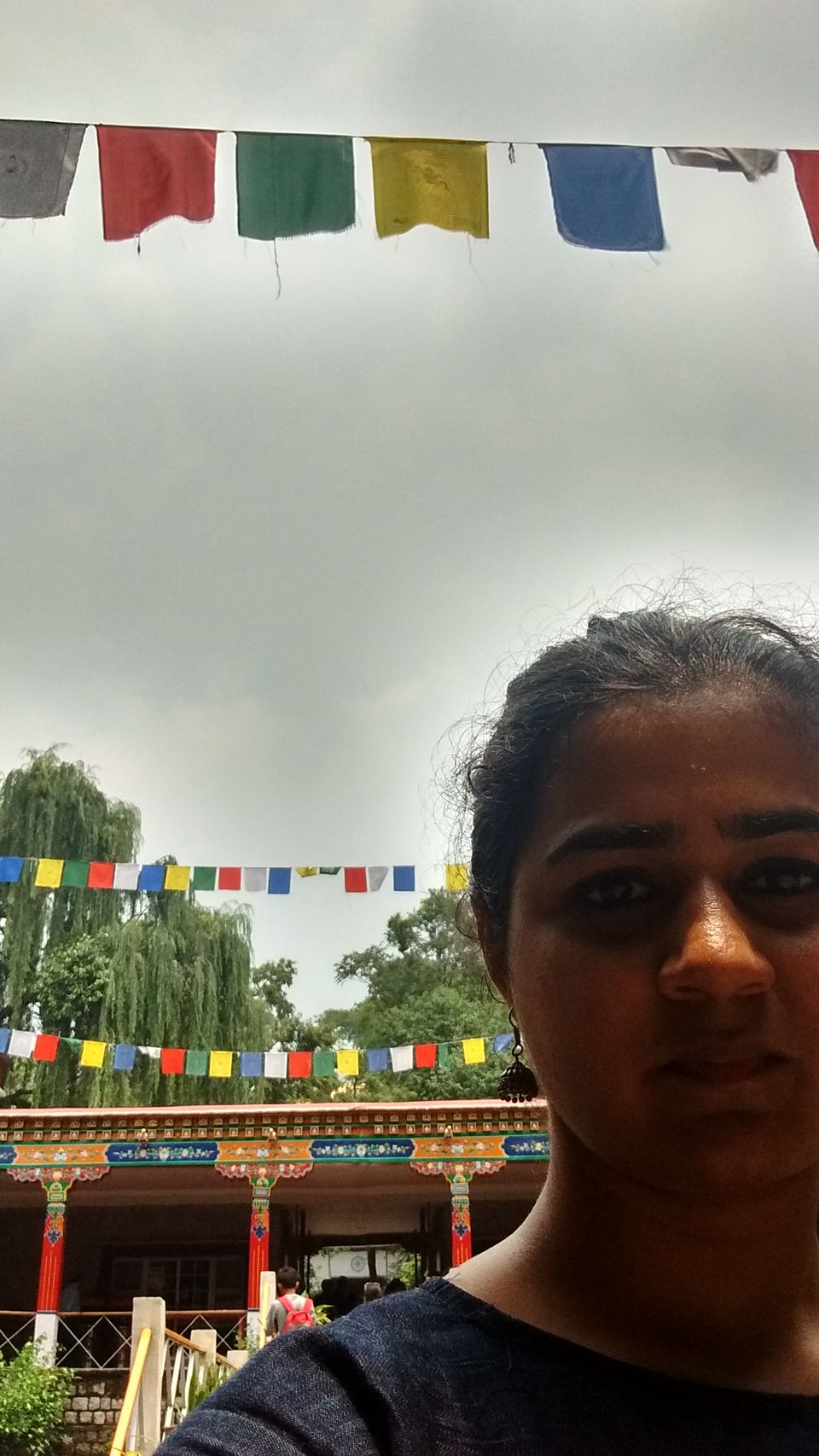 The monastery being the core of the institute, is the most illustrious space. It's improbable that one would want any sort of company in here; it's a place built for solitude.
What you'll find here is something new, but not much of a surprise. There is a doll museum, a shop to sell of the artefacts, a temple, and the humming bird café.
A belly full of chowmein and a soul full of happiness later, left Norbuligka for Gyuto Monastery. Little did I know that none of locals would know where it is!
I ended up walking 300 metres uphill (which is a lot of work if you're carrying luggage) only to find out that I was on the wrong path. However, I ended up hitchhiking with a local who dropped me tto the main road. I walked again for a kilometre and a half, till my feet gave up and I lost all hope of ever being able to find it. Suddenly, I bumped into a group of cousins in a car who did!
Gyuto monastery doesn't hold much for those who travel with check lists. To me, it was a haven. The monks there are very strict with discipline, so they make sure there are no noisy kids around. There is also a hostel provision in the premises, if you wish to stay.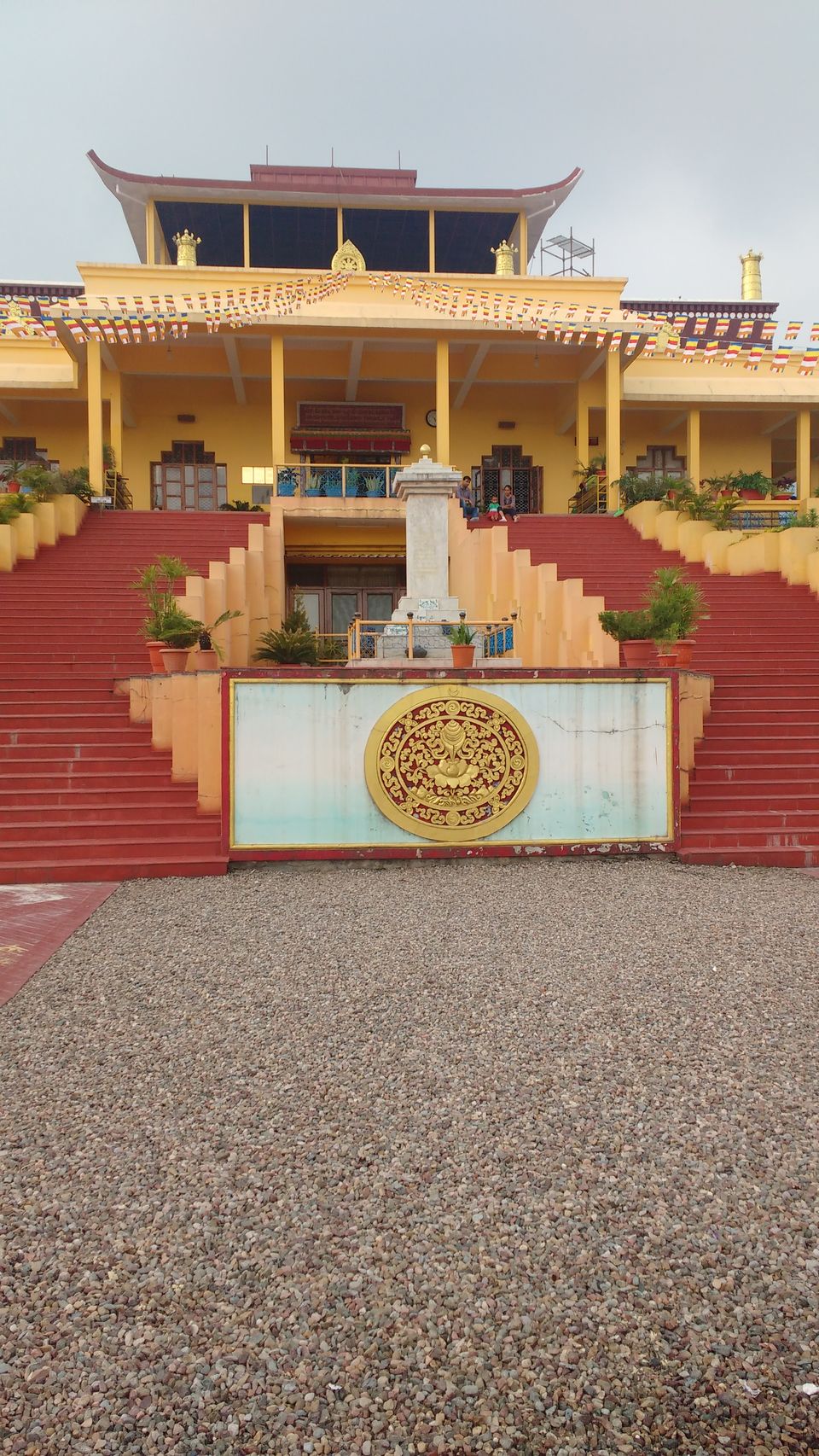 2 and a half hours of scribbling later, I boarded a bus and headed towards Dharamshala bus stop. It was time to leave for Delhi.
Side note 1 : Don't be miserly went is comes to overnight commute. Save money while spending on food, but make sure to get the best bus possible.
Side note 2 : Never fill your stomach before traveling. Carry anti-vomit medicines with you, no matter how less prone you are to it. Don't be like me.
My journey back to Delhi was a humongous struggle in the bus. I puked, cried and was breathless , and the only thing that kept me going was the thought that if I've made it till here, might as well make it a few steps ahead.
I reached Delhi at 7 AM the next day.
Epilogue :
I reached Delhi at 7 AM the next day. In introspection, when I set out for this trip, I wasn't sure what I would find, where it would take me. As someone who was quite pampered as a child and restricted from traveling alone, I broke a lot of barriers that subconsciously existed within. I came back more confident, more experienced and with a higher self esteem.
Great things happen once we step out of our comfort zones. Cheers to more travel!