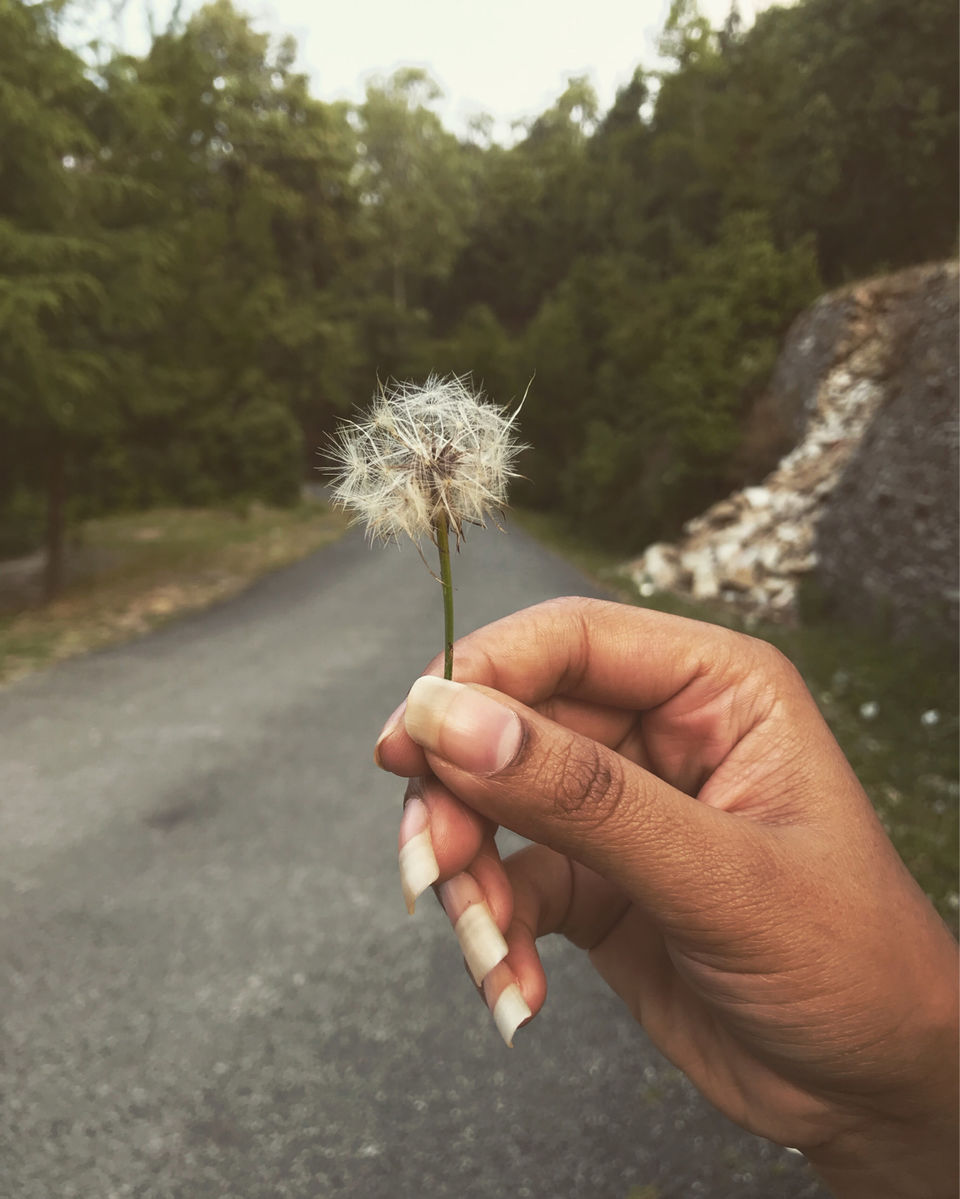 Family trips are extremely fun because a) it's your family so you feel safe b) YOUR FAVOURITE COUSIN IS GOING TOO.
So my family and I, after a few days of tensions and discussions, landed on a place for our yearly vacation. Mukteshwar was the place decided by us all. It's around two hours from Nainital.
My family is one of those who believe in travelling at night so that you don't miss one whole in just sitting in a traveler.
It's day 1 and we're off to Mukteshwar on a very compact yet cosy tempo traveler.
We leave around 2 in the morning so by the time we reach the hills, there's a lot of light so it won't be risky.
'The way is more beautiful than the destination itself'. I truly live by this motto. I love it when you reach the highway and you can smell the fresh air and everything is so open. Another thing I like the most about the way is the local dhabas. Having some chai (tea) and paranthas at these dhabas gives me immense pleasure and happiness. So it's around 6 in the morning and we stop to have some tea and do some pee. The tea is extremely delicious. We all do lil chit chat and we're off to the destination.
The destination is: The Perch Homestay, Mukteshwar.
We all reach there around 12 or 1 pm and are tired. Most of us sleep and the rest take a shower and get ready to get clicked.
The hotel is one of the most beautiful hotels I've ever been to. It's no less than a 5 star. It's all made with natural rocks and stones and the rooms have walls full of windows and glasses. It's like a mini paradise.
I wake up around 6 or 7 pm and then we walk around a little and explore a little. We find this cute little shop and we order Maggi (OBVIOUSLY). The Maggi is as good as it looks. It's dinner time and we rush back to the hotel to enjoy the best home-like dinner we've ever had.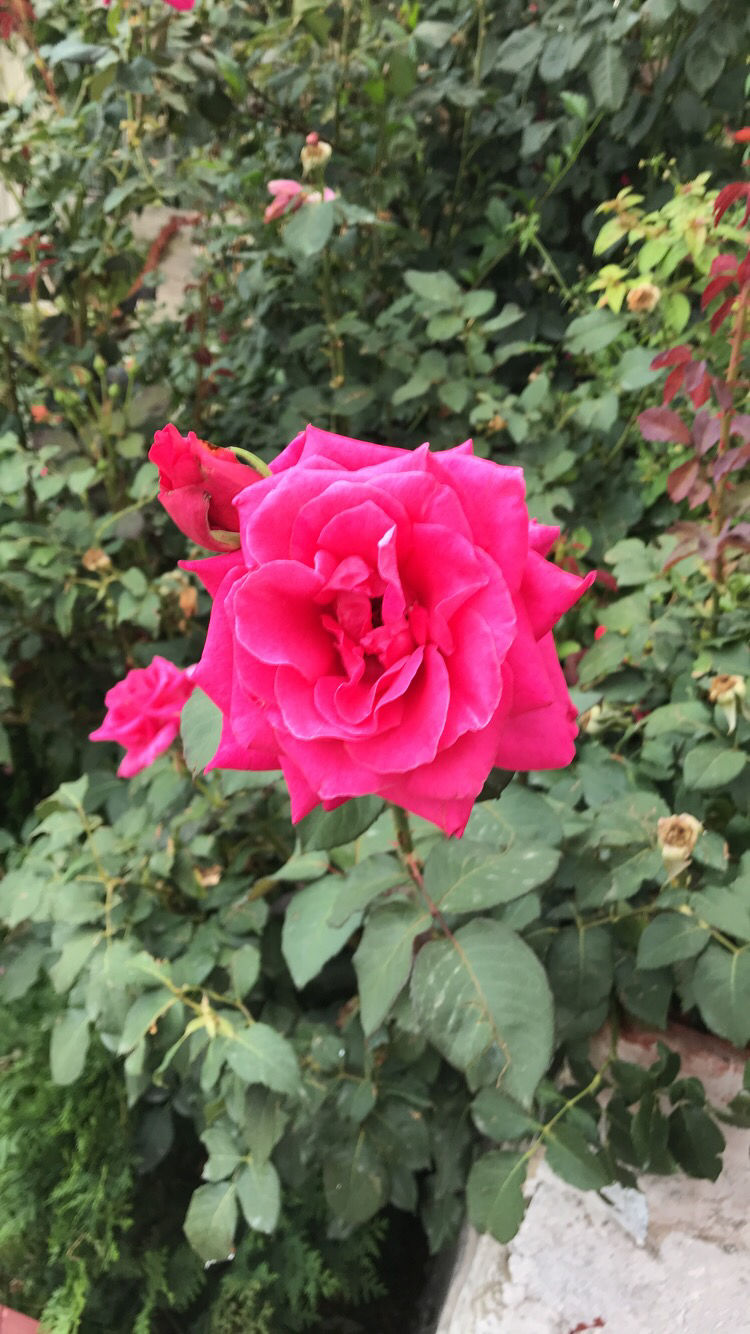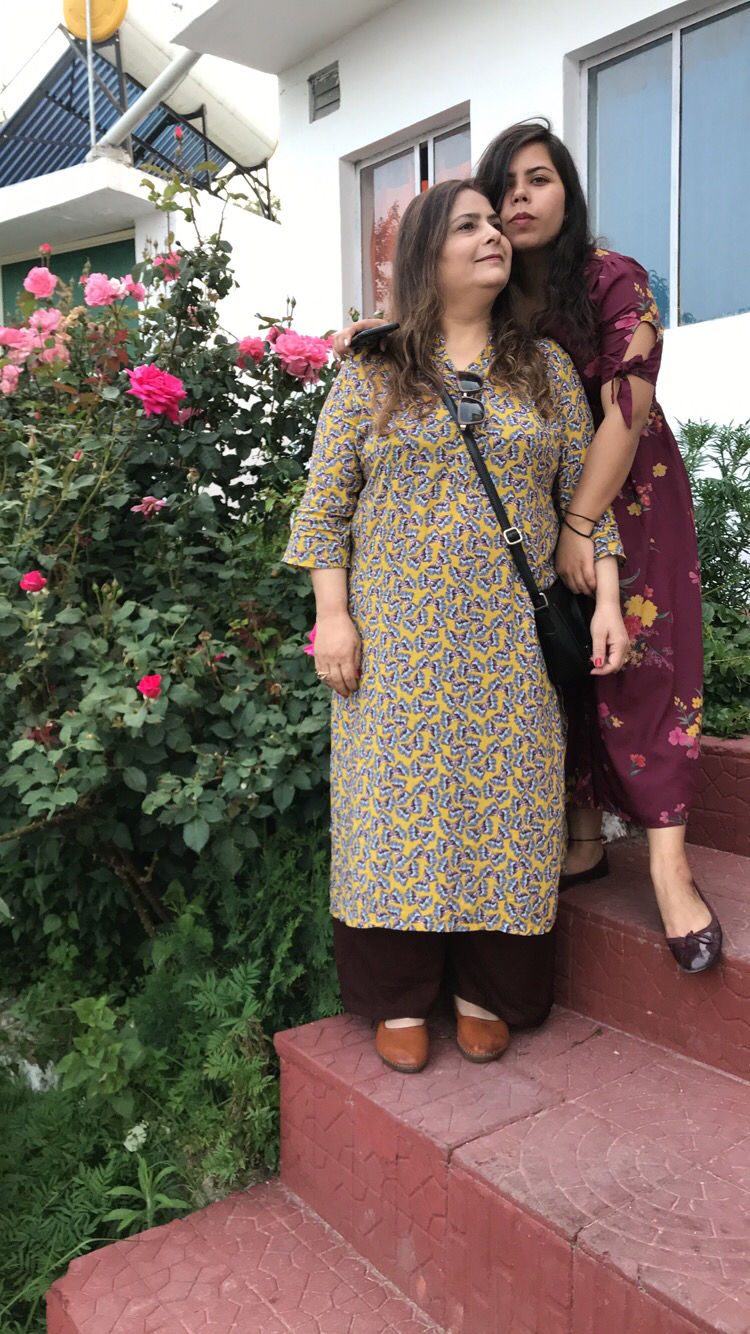 The next day we all wake up for breakfast. The breakfast is too delicious. They serve omelettes and poori aloo. Oh god in heaven! The breakfast is to die for. I've always been a guy who would prefer a normal breakfast instead of the lavish 5 star breakfast. That 5 star doesn't have that feel to it.
We all decide to go to a nearby cricket ground and play a match or two of friendly cricket.
Trust me, playing cricket while being surrounded by hills, with your family, where your mom is the woman of the match is JUST UNEXPLAINABLE.
After one match, the locals ask us if they can join. THIS match has been one of the most intense matches I've ever seen. Even though the locals won, this day turned out to be an amazing day.
Coming back to the hotel, we again stopped by the little store to have some pakoras.
Don't you think that the food in the hills is so different in a good way?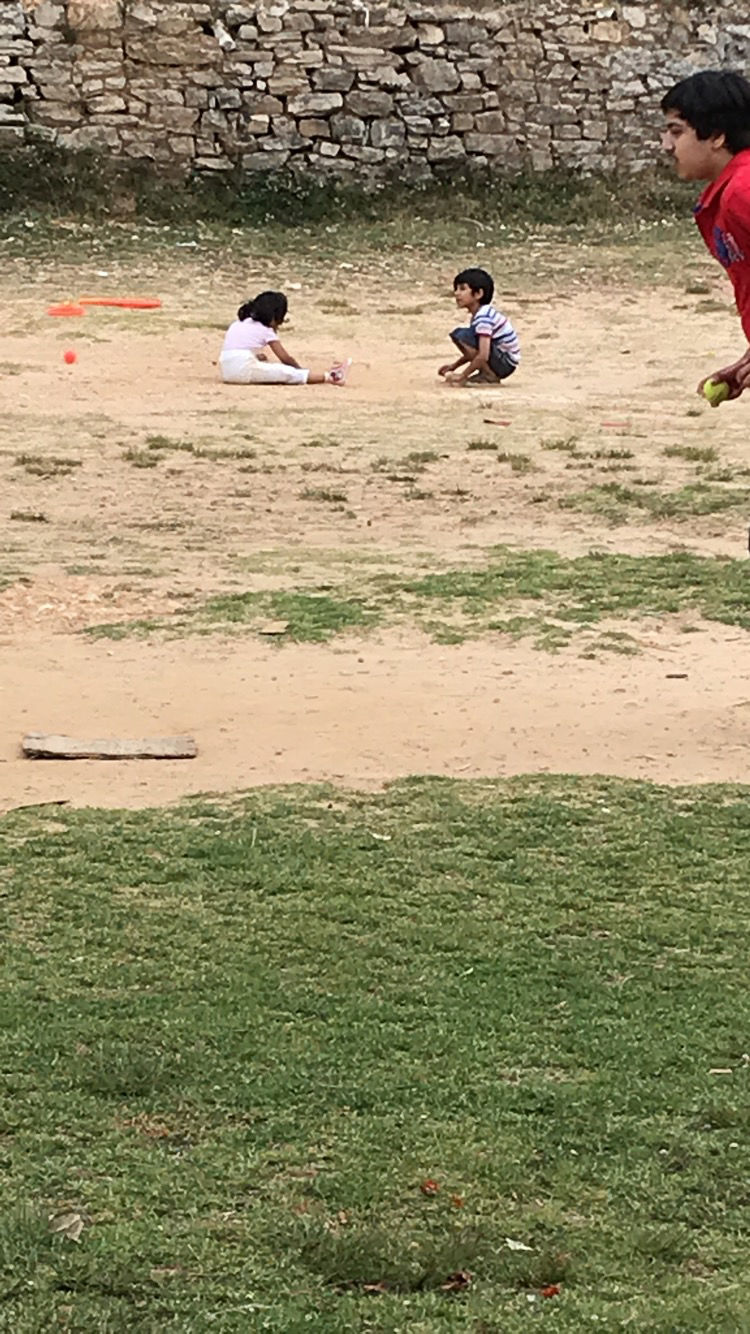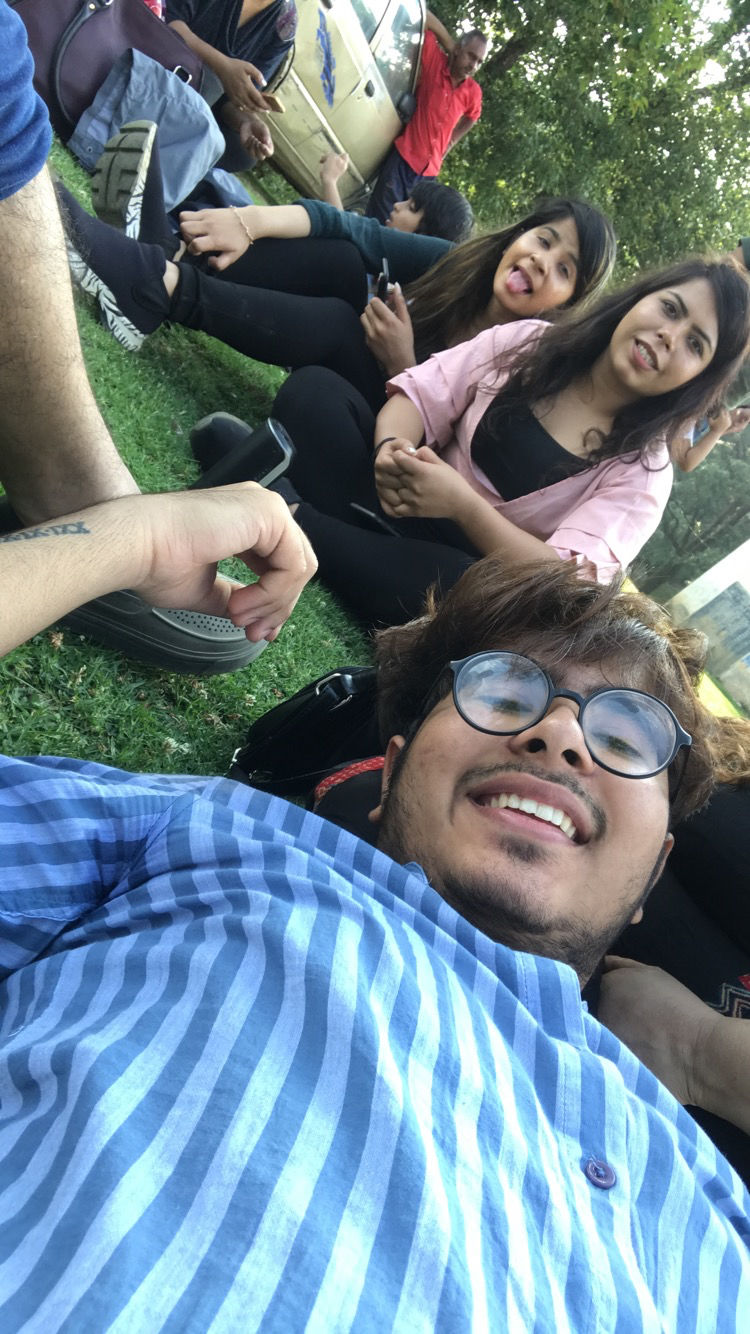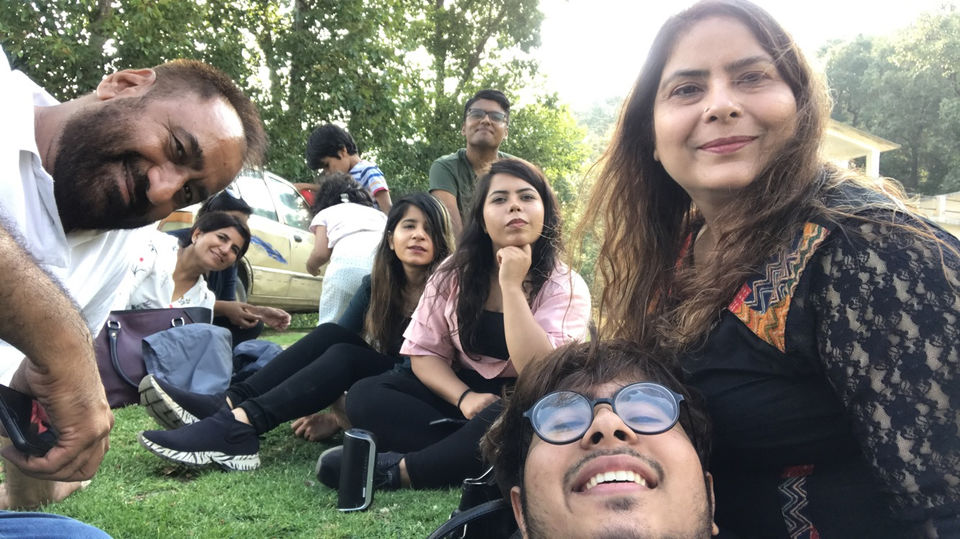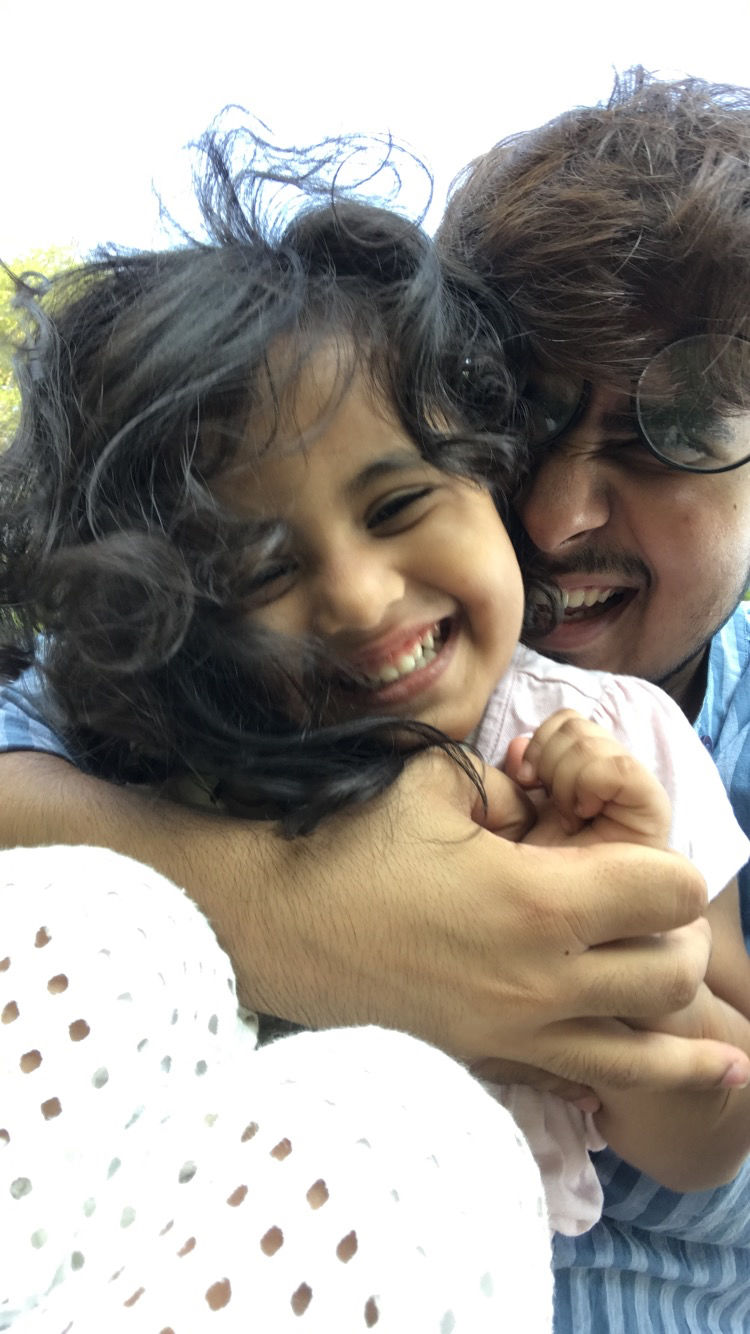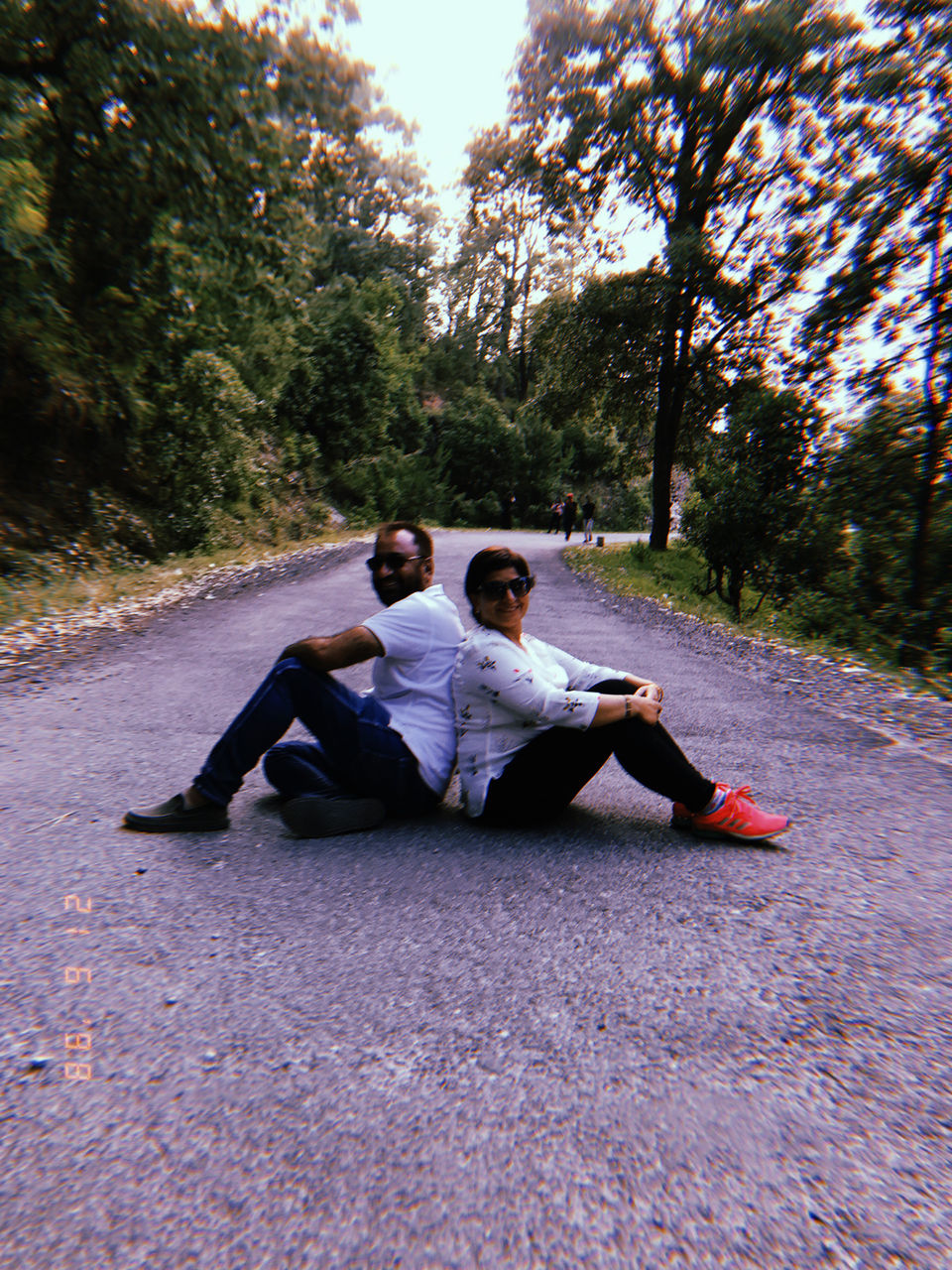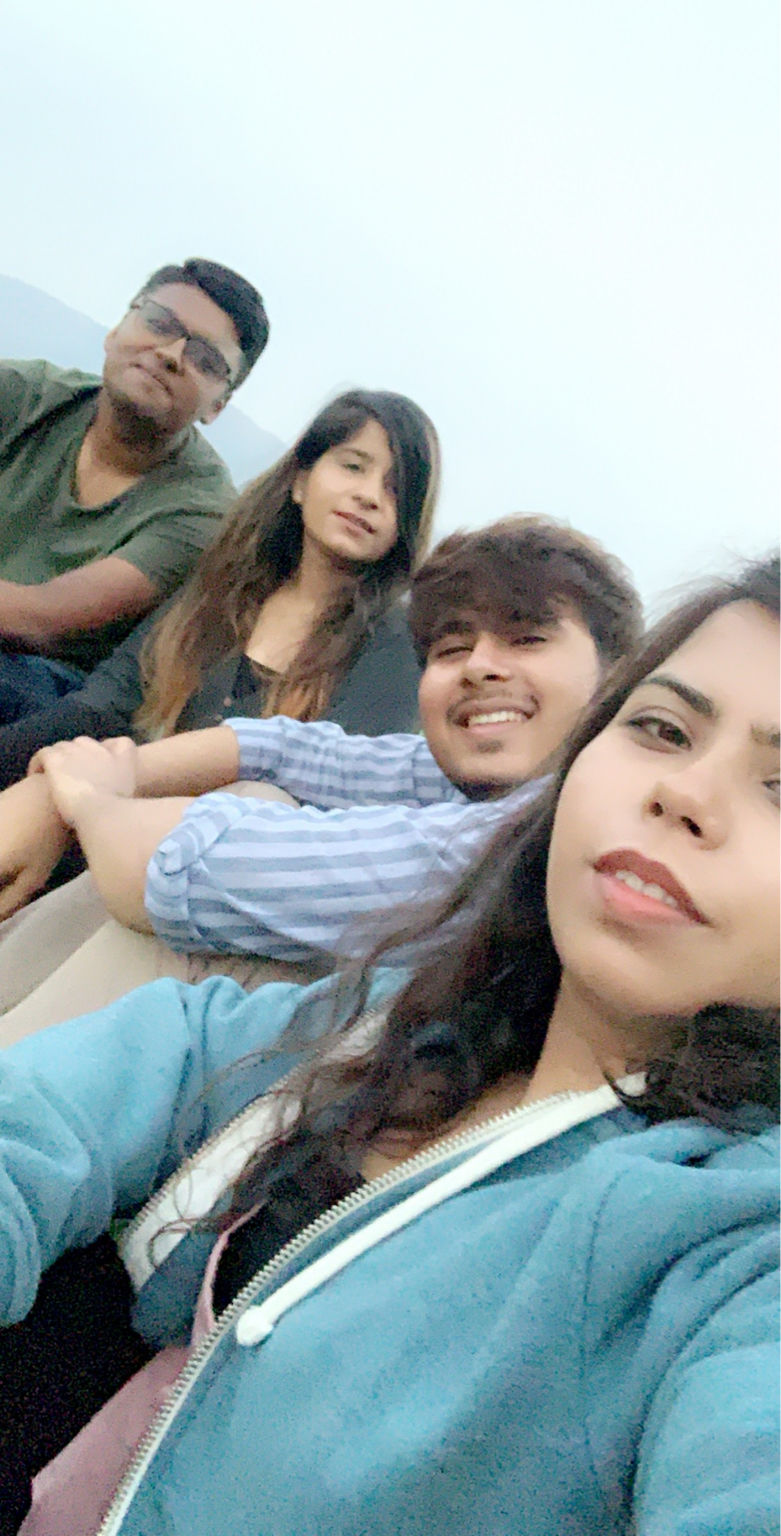 It's day 3 and my cousins and decide to go for an early morning village walk. The first 2 pictures are of the village that was very close to our hotel. This village is so beautiful that I wanted to live there forever. We come back on time for breakfast and decided what we have to do today. We've decided to go trekking at the end of which is a beautiful waterfall.
It was about a half an hour drive from our hotel to the starting point of the trek. Have you ever seen such a cool family who would agree for a TREK? Well now you know at least one.
The trek starts pretty moderate and we're all fine because we're enjoying the juicy and sweet apricots we bought along with the tickets to waterfall.
This trek has been the first trek of my life and boy are these treks not easy at all?
Being a not-so-sporty guy, I had a hard time trekking. All the big rocks, slippery rocks, streams of water were the hindrances we had to cross. But to be honest, all of it is so worth it because in the end I can say 'I HAVE BEEN TO A TREK'. The trek is one hour long and my crazy family being crazy, started making jokes, started enjoying and that one exhausting hour turned into one hour of family bonding. Who knew treks can bring families together? ????
Not to disappoint you all but the result of the trek wasn't as good as we thought it would be. The water fall wasn't as good as it should've been but it was worth it. To my surprise, there was a local dhaba down there in those caves too. We all had our teas and maggis, rejuvenated and started trekking back to the exit because it started getting dark.
We made it out before it went dark and were totally satisfied and happy. Tired too. Haha.
Coming back to hotel, the manager had organised a barbecue night for us with a bonfire. He's got us a huge speaker, the sound of which is superb.
This night was turning out to be one hell of a night. Just then we realised that India is playing cricket in the World Cup tournament against a strong team. Who knew India winning this match would be such a rush of adrenaline that the whole family would jump like a bunch of kids and have the best night of all the nights.
We all danced for hours, forgot about the food and kept on dancing.
This night has been the best of all and I don't ever forget it.
I never want it to end but it unfortunately did.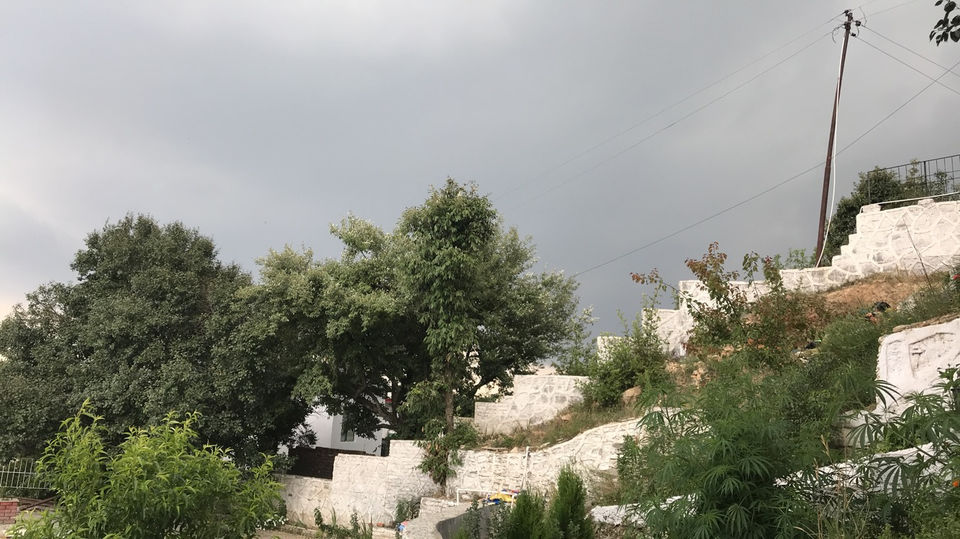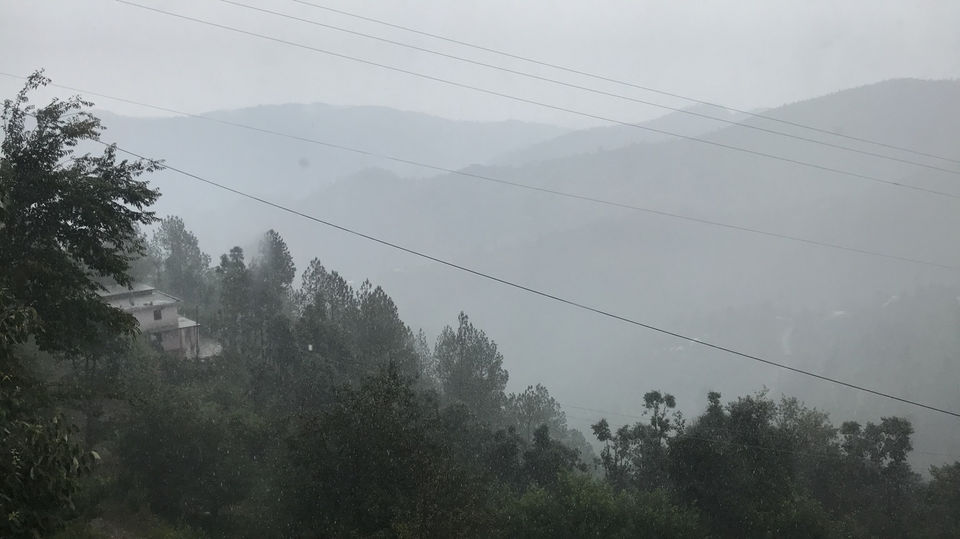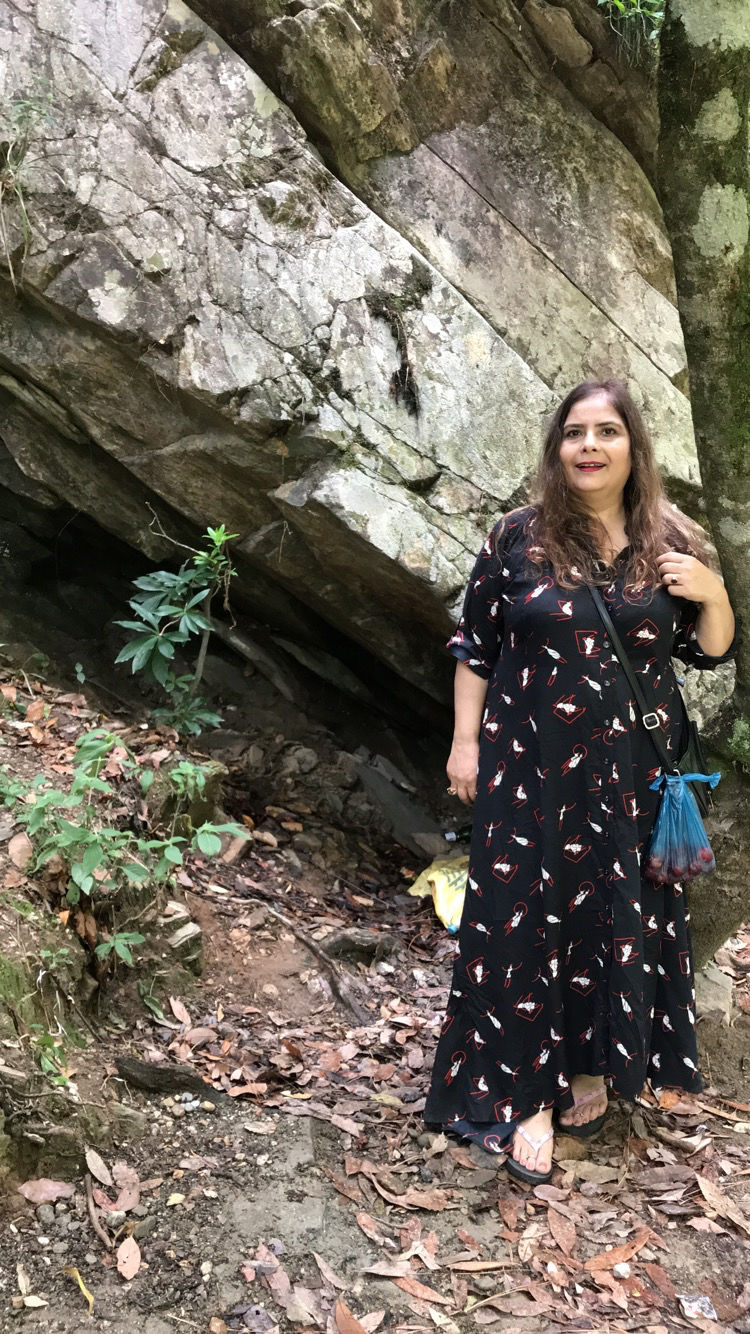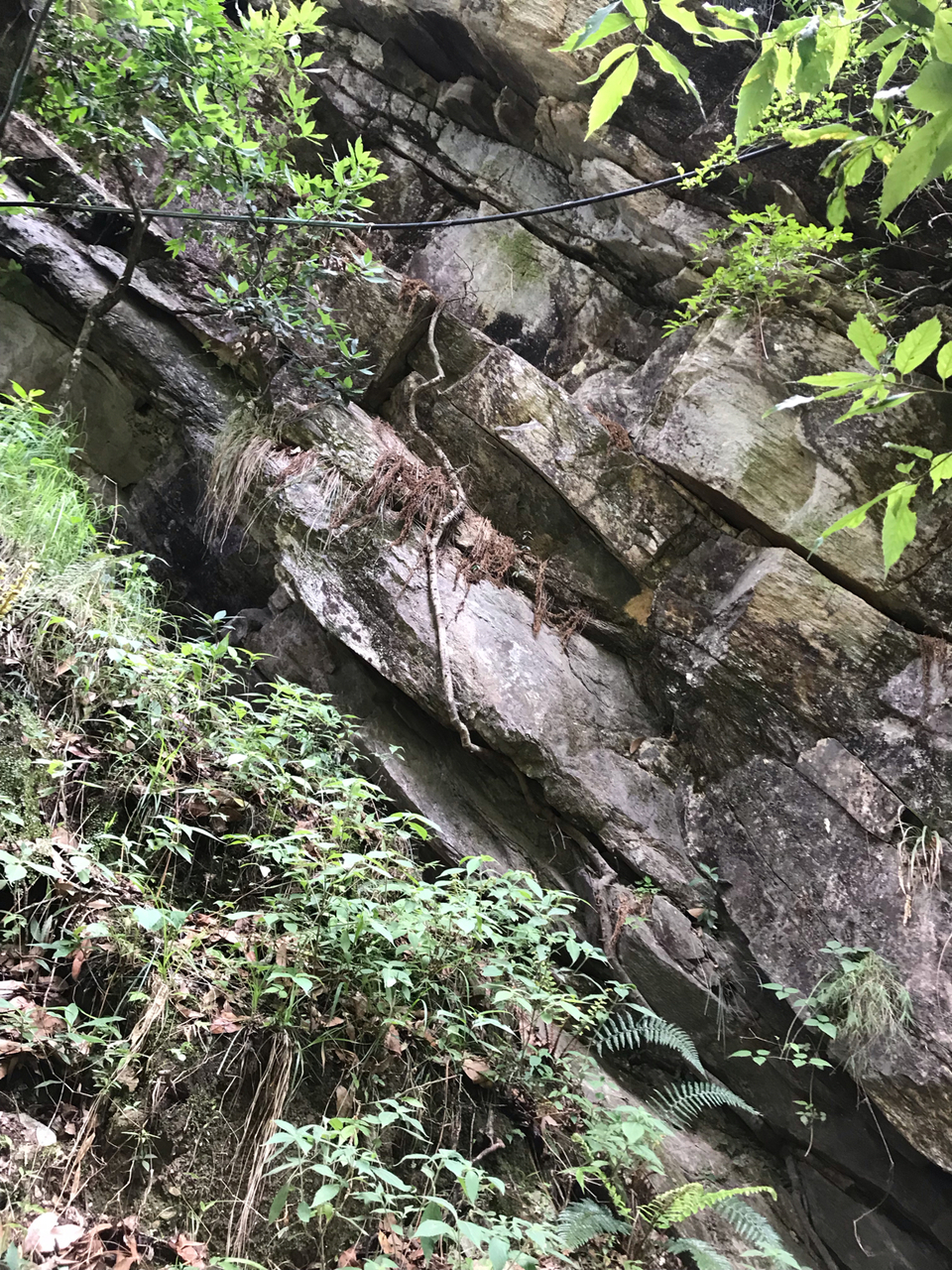 It's day 4 and it's time so say goodbye to our wonderful hotel and this beautiful hill station.
As well all pack our bags and get ready to leave, we see that the clouds have arrived to bid adieu.
All these clouds gathered around us to make us feel like we're floating in them. The visibility was ZERO and the beauty of nature was HUNDRED. We all got clicked with these beautiful clouds and headed back towards our homes.
On our way back home, we all buy crates of apricots to enjoy them back at home. My and my cousin try some creative photography using panorama.
The clouds have formed in such a way that it looks like pure heaven.
We leave the beautiful hills behind and carry on with our daily busy lives.
We reach home around 12 am.
The beautiful trip ends and normal life begins.