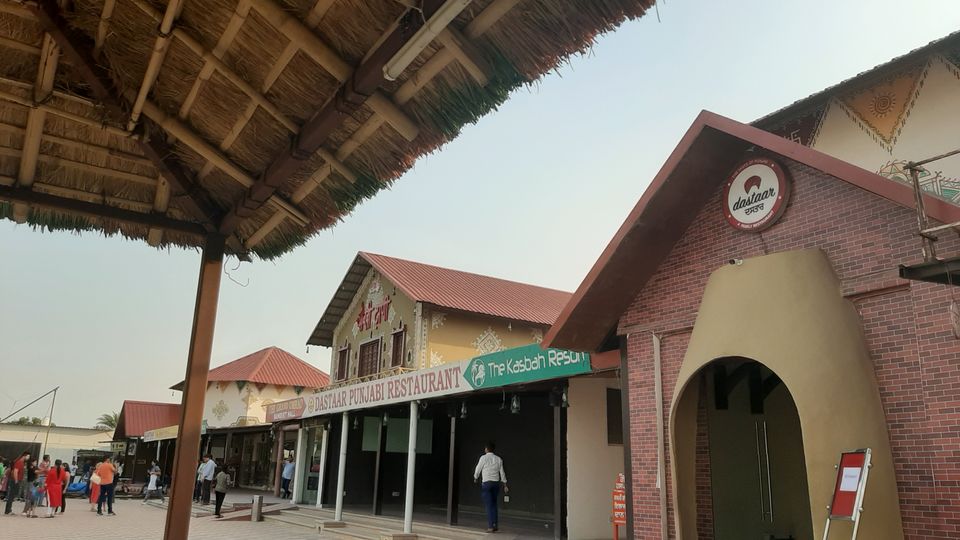 We took our car to Sonipat, Haryana to see this amazing place called Chokhi dhani. It took us 1 hr 33 min to reach this place from Ghaziabad.
The place opens for public in the evening at 6:00. So make sure you do not reach too early or too late. The price of the ticket here for one person is 700 INR (for adults and children above 9yrs ). For children below 9yrs the ticket price is 450 INR.
You can find the detailed info below :-
http://www.chokhidhanisonipat.com/ticketprice.html
Inclusions in the ticket price are :-
• A welcome drink
• Snacks on arrival
• Pure veg dinner (mostly rajasthani dishes)
• Rajasthani costume photography
• Puppet show
• Live pottery making
• Live folk song
• Live bajre ki roti with aachaar and jaggery chutni (this was delicious)
Rest all the activities were mostly paid.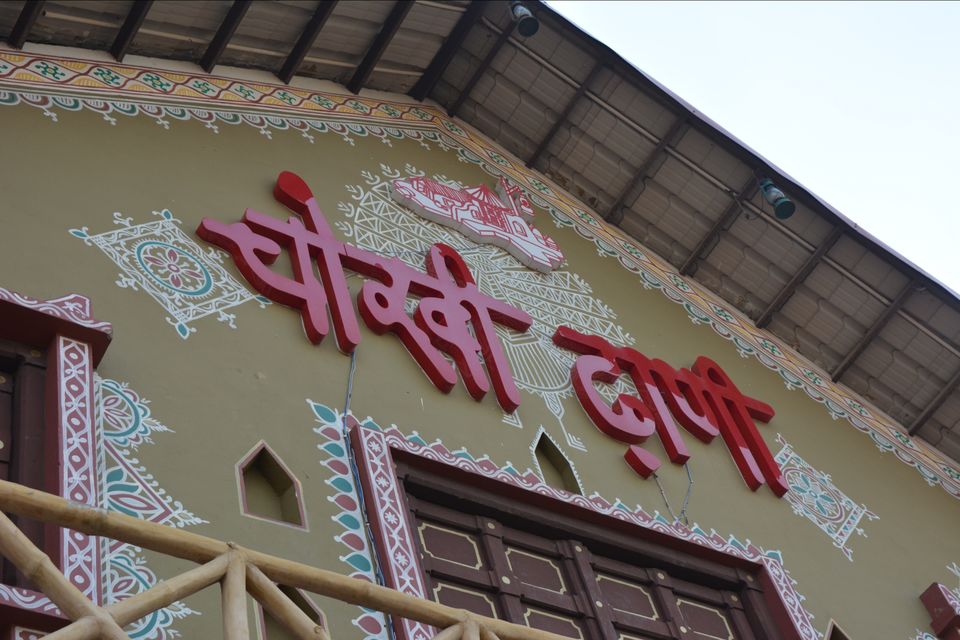 As soon as we entered inside, we were offered welcome drinks and were made seated in a waiting area that too was giving us rajasthani vibes.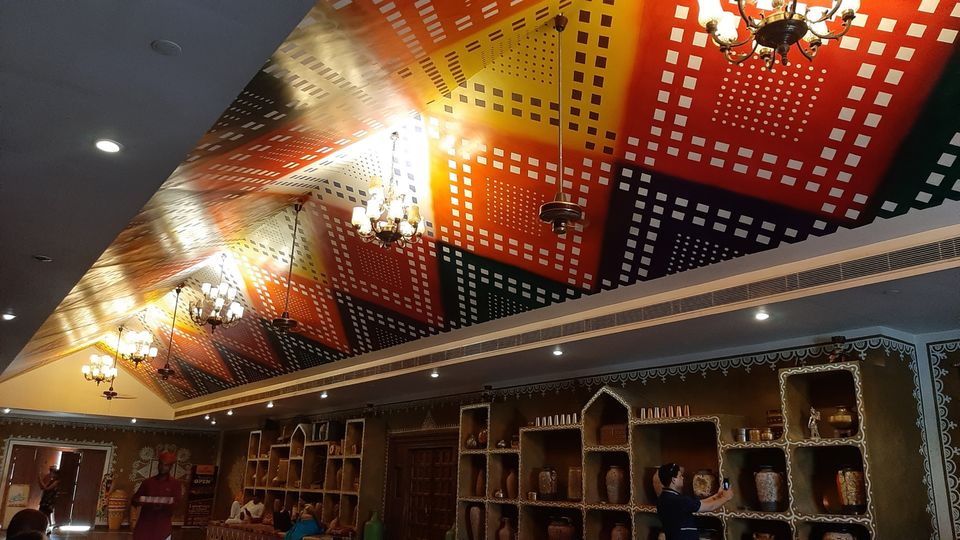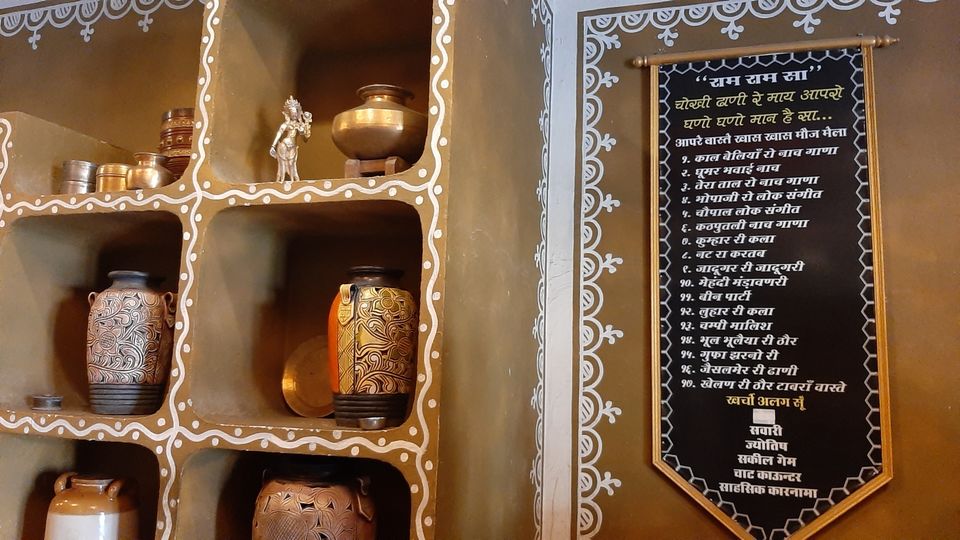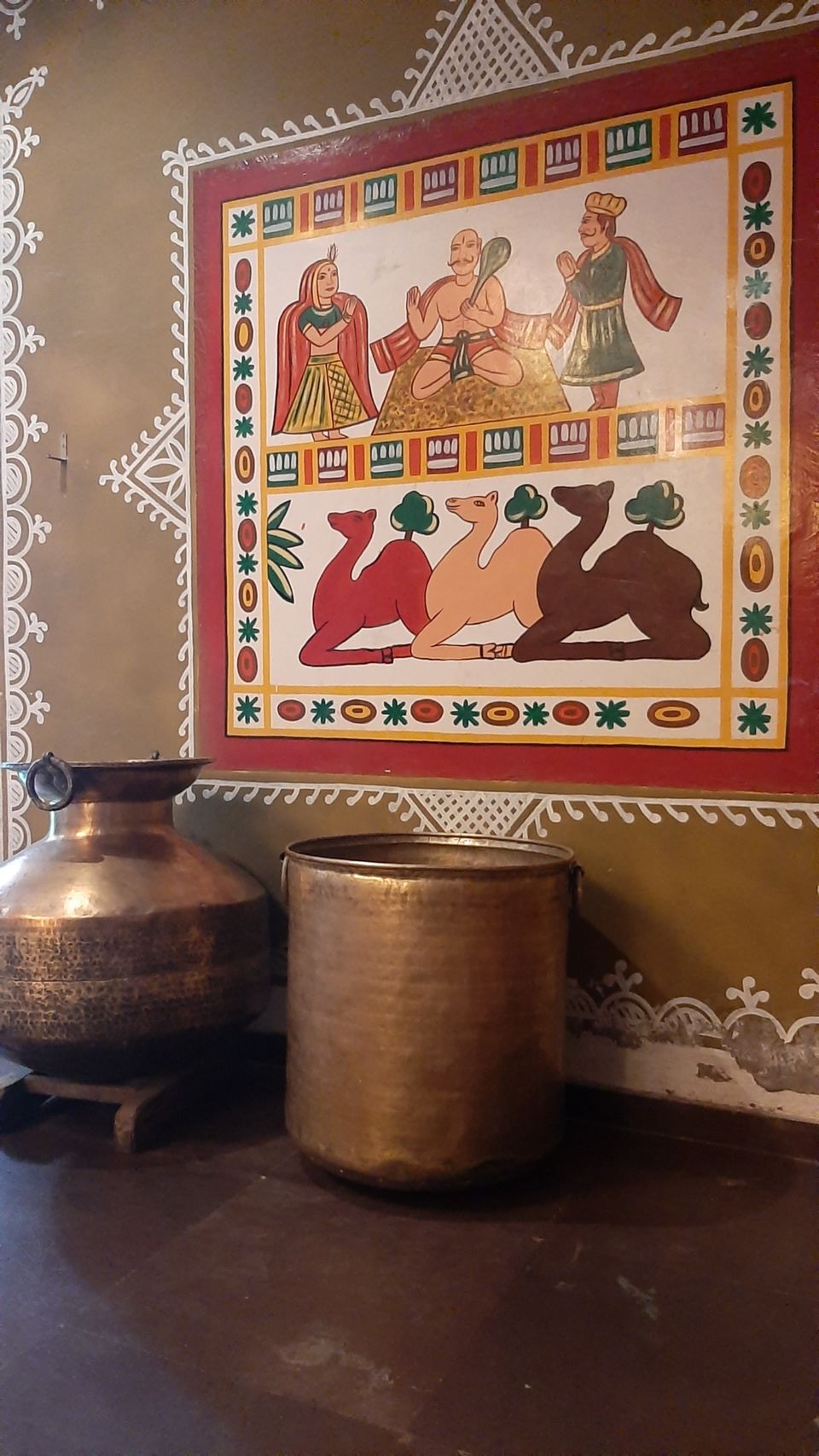 It also had a mini meena baazar inside and various options to shop rajasthani clothes.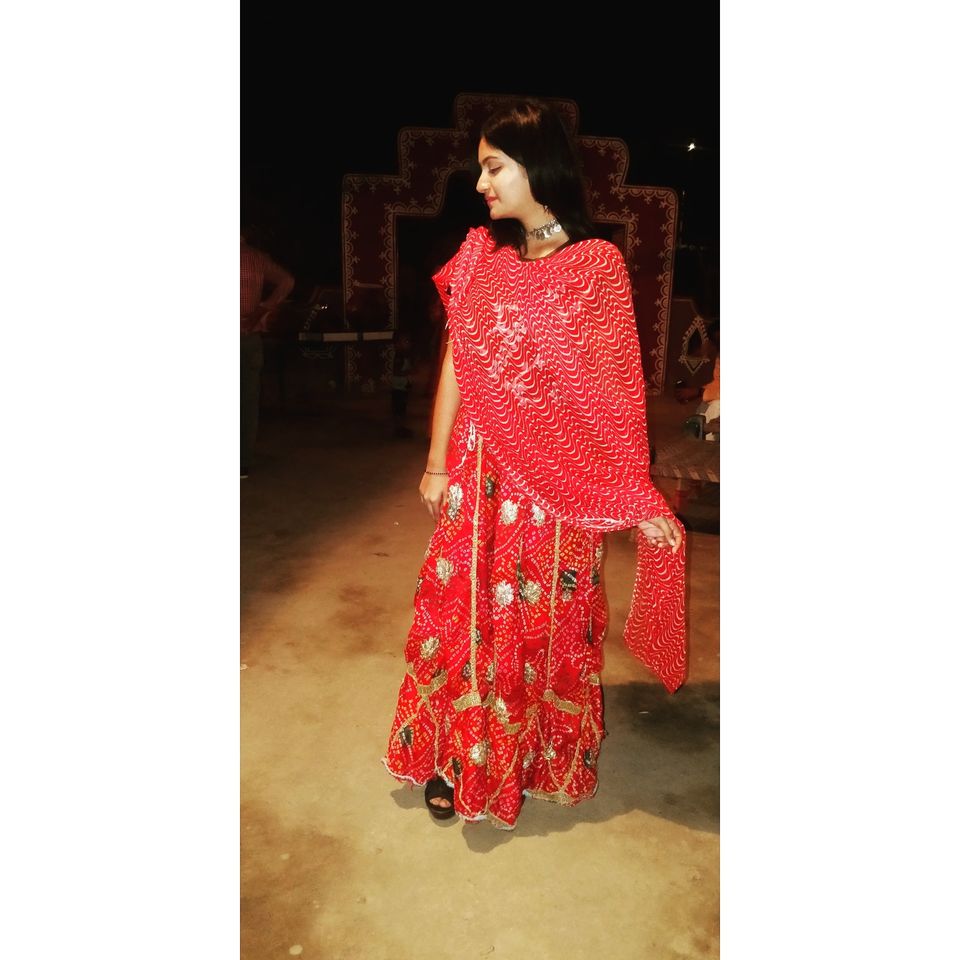 The place closes at 11:00pm so we did all the activities till 10:00pm and then headed to the dining area.
The dining area had some rules like not entering inside with footwear on, wash hands before entering, sit down near your own table that was arranged in a queue with others, etc.
They served us everything one by one on pattal (plates made from leaves) and we enjoyed eating all the different kinds of rajasthani and North Indian dishes in one place.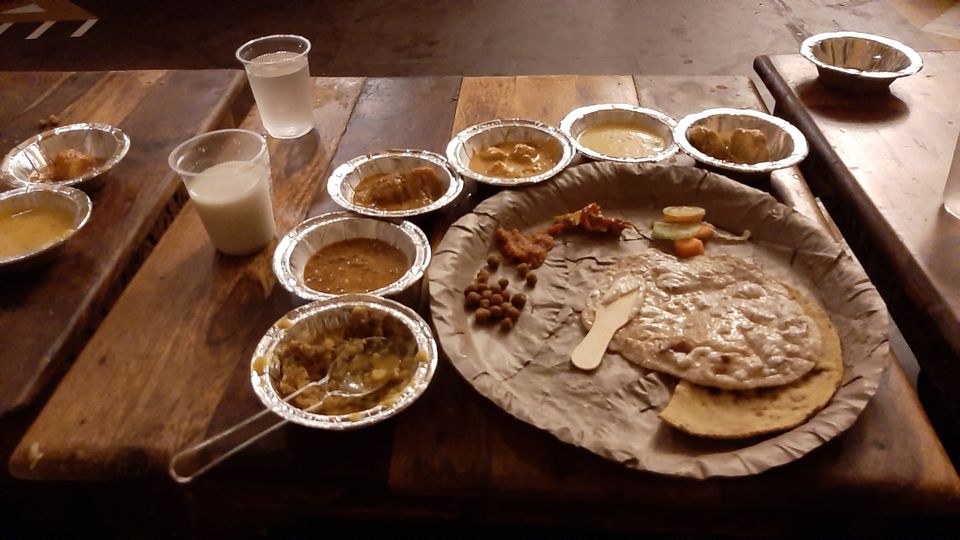 After having dinner we finally bid adieu to the beautiful place and headed back to our home.
Some tips :-
▪︎Don't take your pets with you since it's not a pet friendly place.
▪︎ Don't wear heels as this place doesn't have a cemented floor to give it the look of a village.
▪︎ Sandstorms are common here coz the place has plenty of sand and the slightest air creates an environment of dust everywhere so choose your clothes and makeup wisely.
▪︎ There are activities that can only be done if a person is wearing comfy clothes. So if you want to enjoy this place to the fullest, wear something comfortable.
▪︎ Keep more cash other than for tickets as all the activities are not included in the ticket price.