Once a jewel in the crown of the Mughal empire, Shahjahanabad, was laden with luxurious havelis, bustling lanes and an unobstructed view of the Jama Masjid from every corner. Exposed to the merciless winds of change and time in modern Delhi, these havelis have been falling like a house of cards. Add to that the general lack of interest in conservation of historical cities, and we have a recipe for an archaeological disaster.

Haveli Dharampura, also known as Goel Saab ki Haveli, was built in 1887, but was crumbling due to neglect. That is until Vijay Goel, former Minister of Youth Affairs and Sports, and his son took up arms for its conservation and restoration. After six years of tireless effort, the haveli is fully restored by historians and skilful architects who kept its design as close to original as possible.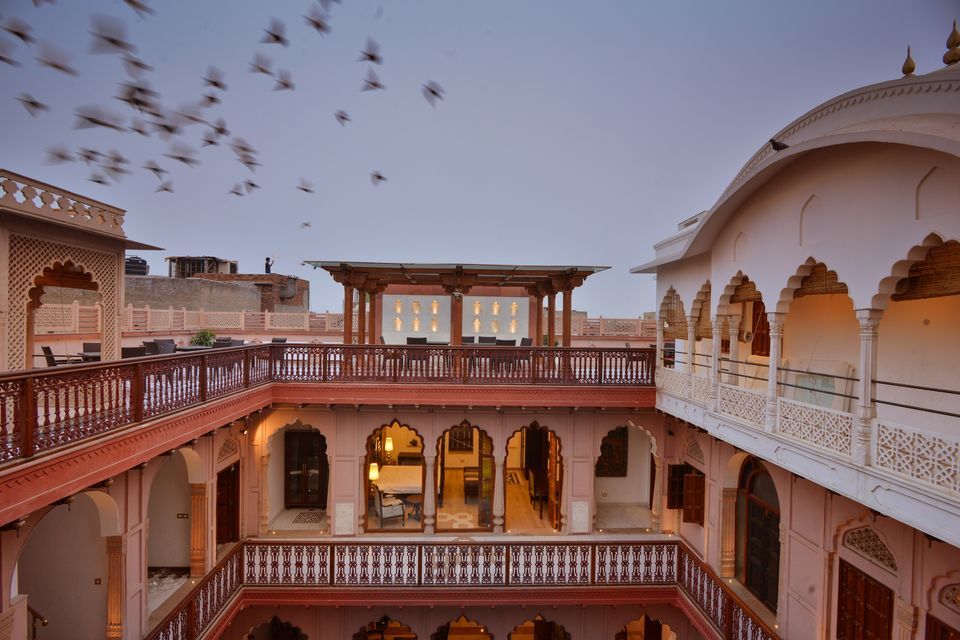 When you walk up the narrow staircase of Haveli Dharampura and reach the rooftop; the wires, TV dishes and water tanks almost disappear. And as you marvel at the domes of Jama Masjid, time rewinds and it feels as though the Walled City of Shah Jahan is brought back to life.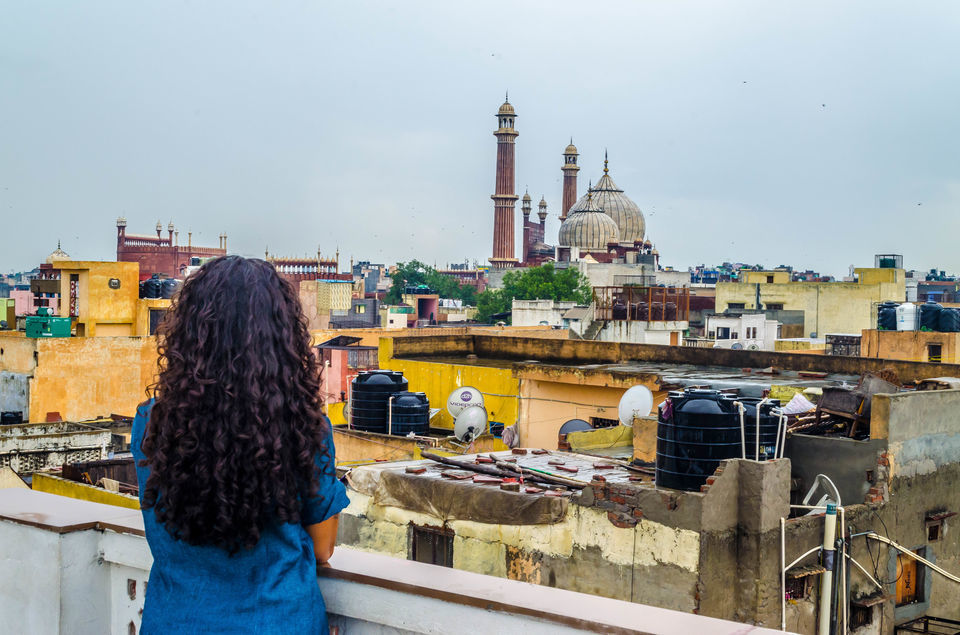 → Ideal for
Well-endowed history enthusiasts who care as much about the past of a city as they do about its present and want to experience a day in the Dilli of the Mughal era.
→ About the property
Somewhere in the meandering lanes of Chawri Bazaar and Kuncha Seth lies the opulent Haveli Dharampura, which was once declared a 'dangerous building' (i.e. prone to collapse) by the Municipal Corporation of Delhi. Due to decades of neglect, its ancient wooden foundation had weakened.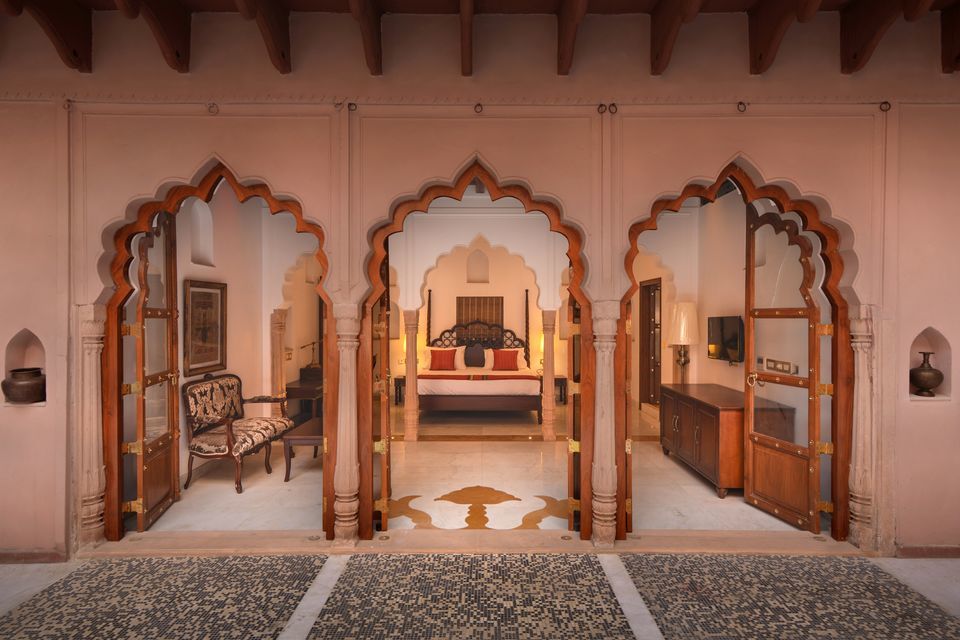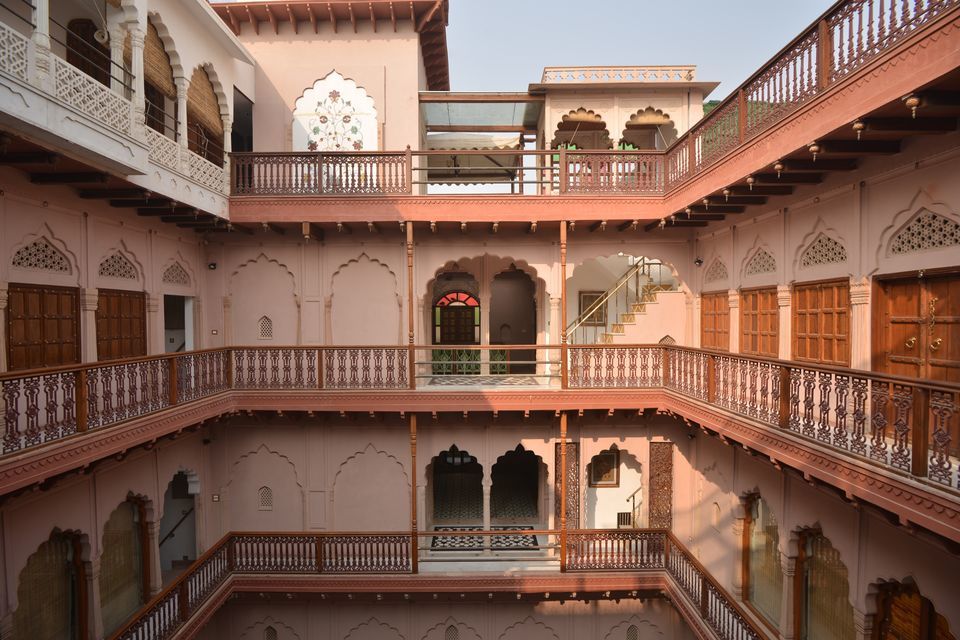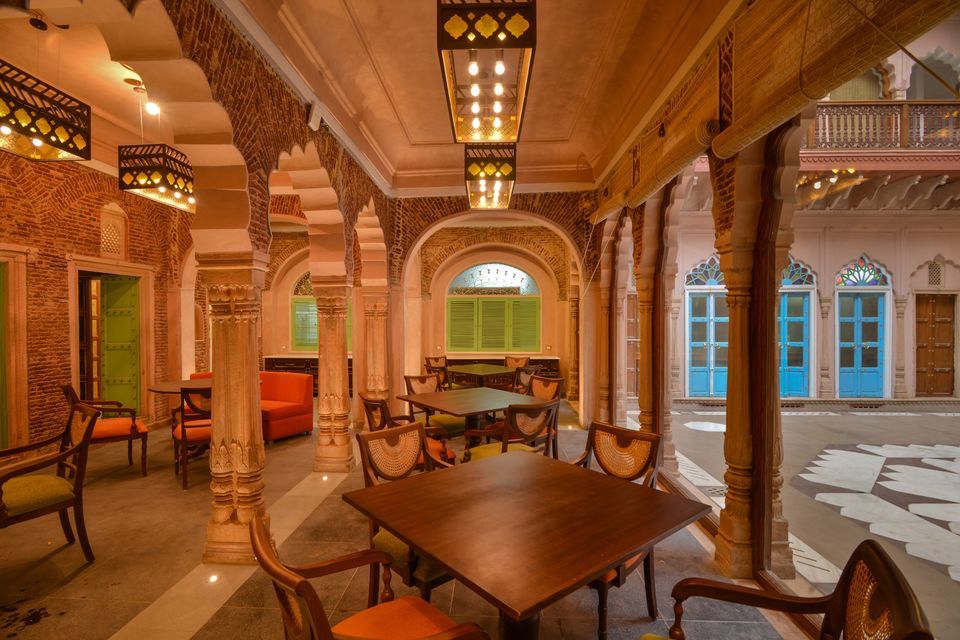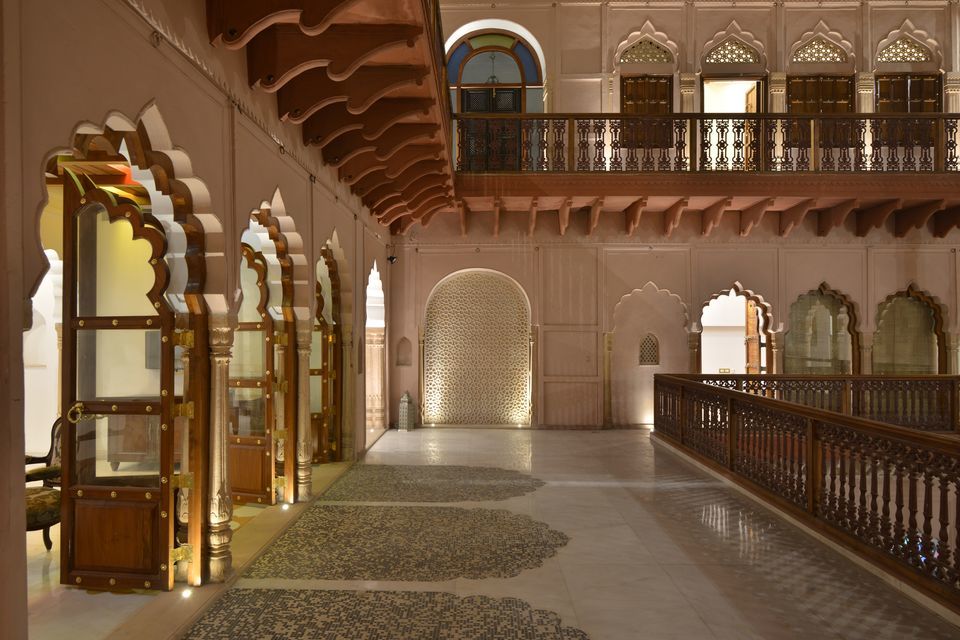 Goel and his son took this as an opportunity to give the history of Delhi a bright future. Now, in collaboration with WelcomHeritage of ITC Group, they have transformed a crumbling haveli into an epitome of Delhi's opulent past. As a testimony to the haveli's historical traditions, the hotel organises a weekly kathak dance and classical music performances where artistes from Delhi's musical gharanas come to play.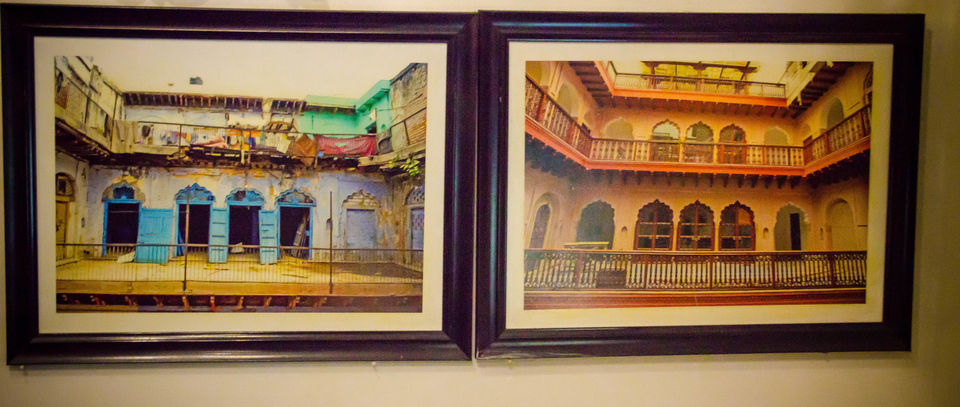 The painstakingly detailed architecture and design of the haveli evokes a sense of nostalgia in the visitor. True to the aesthetics of the time it was built in, Haveli Dharampura has marble courtyards on every floor, lattice windows or jharokhas, woodwork inspired by the original designs found there and narrow staircases. The original safe or tijori, which was used by its original owners to store money and valuables, is also on display here.
There are 14 rooms at Haveli Dharampura; seven on each floor. Half of them are named after the seven gates that guarded the old city of Shahjanabad and the other half are inspired by the seven iconic markets of Chandni Chowk such as Dariba Kalan, Kinari Bazaar and so on.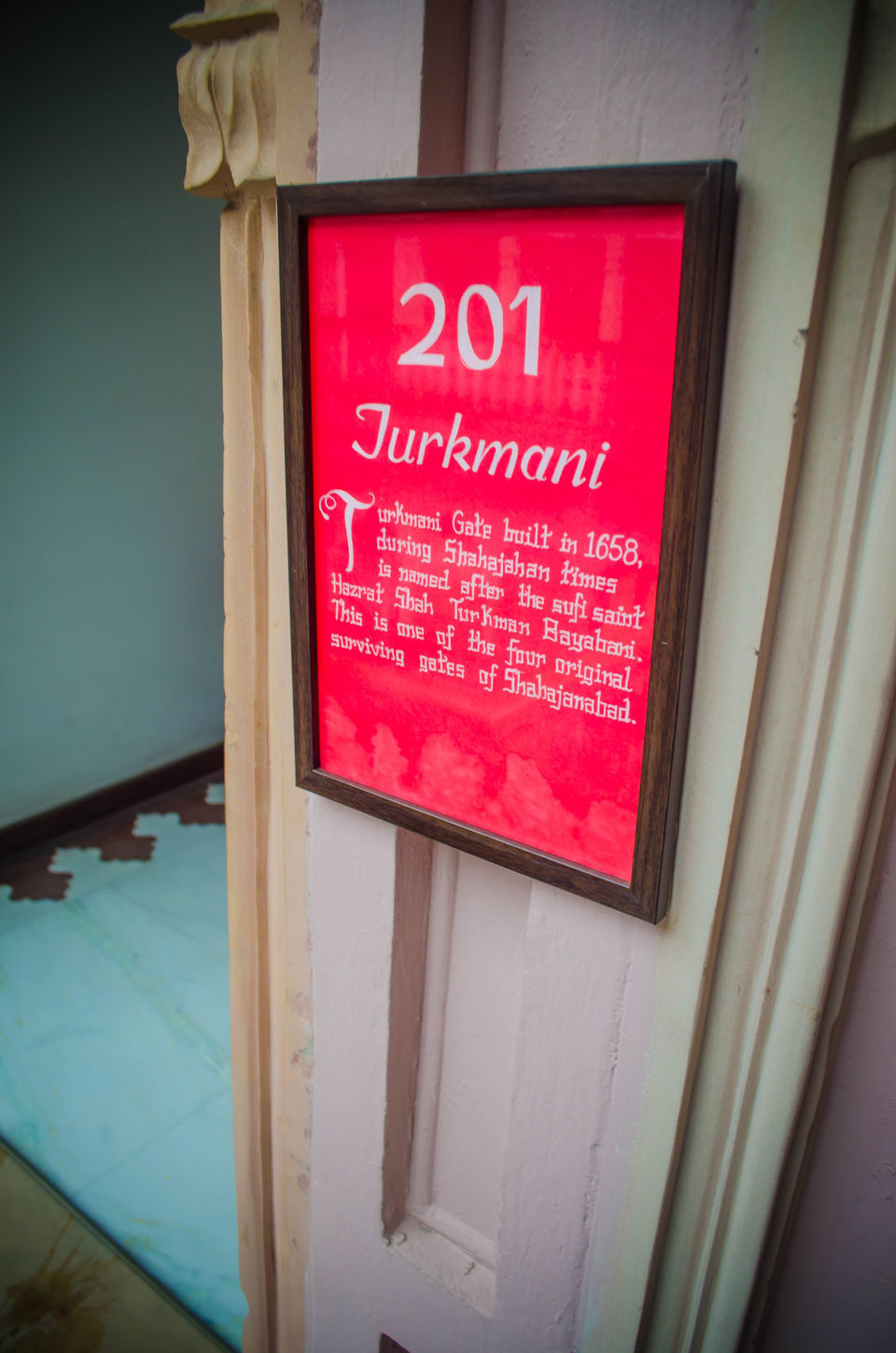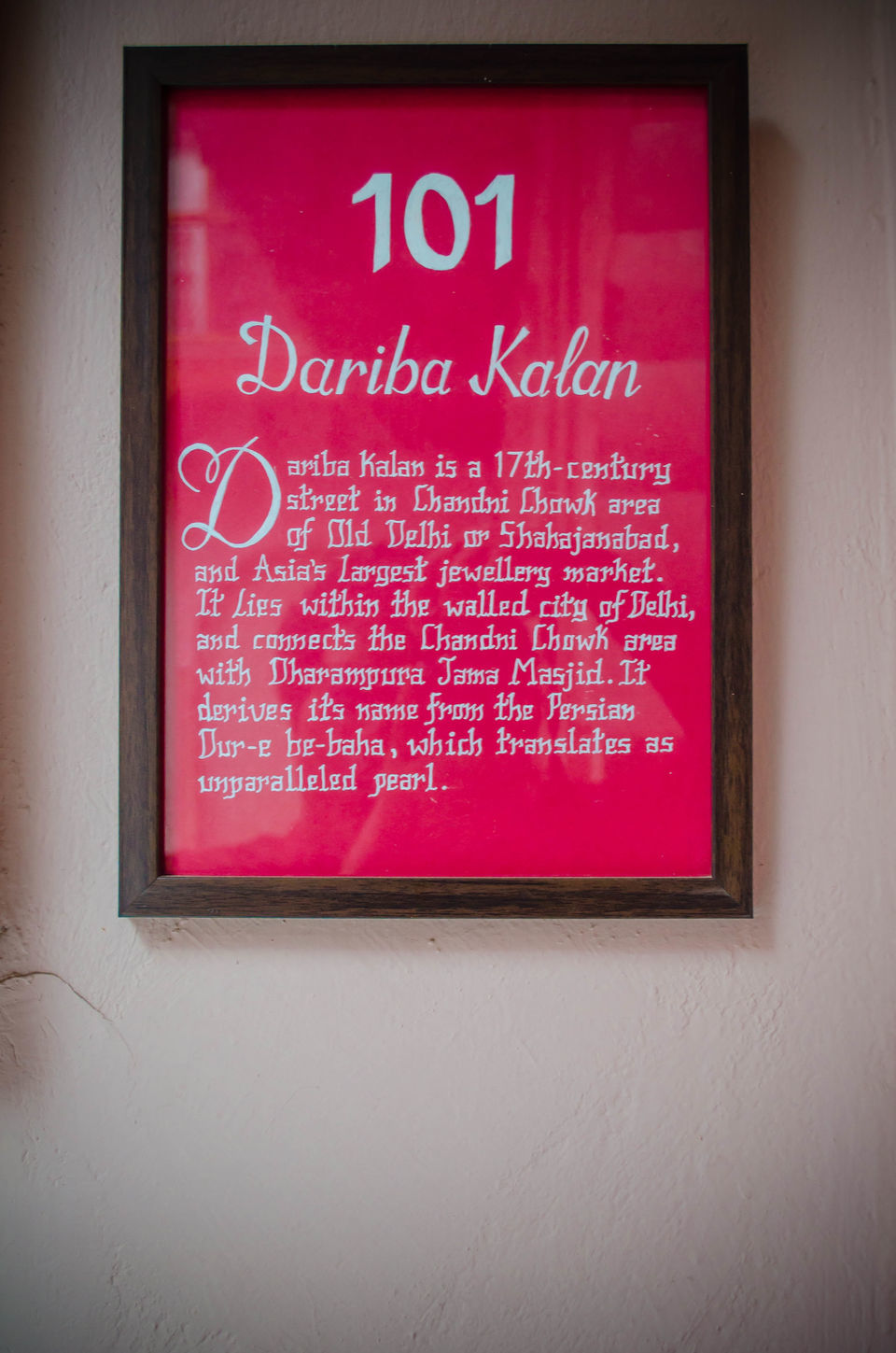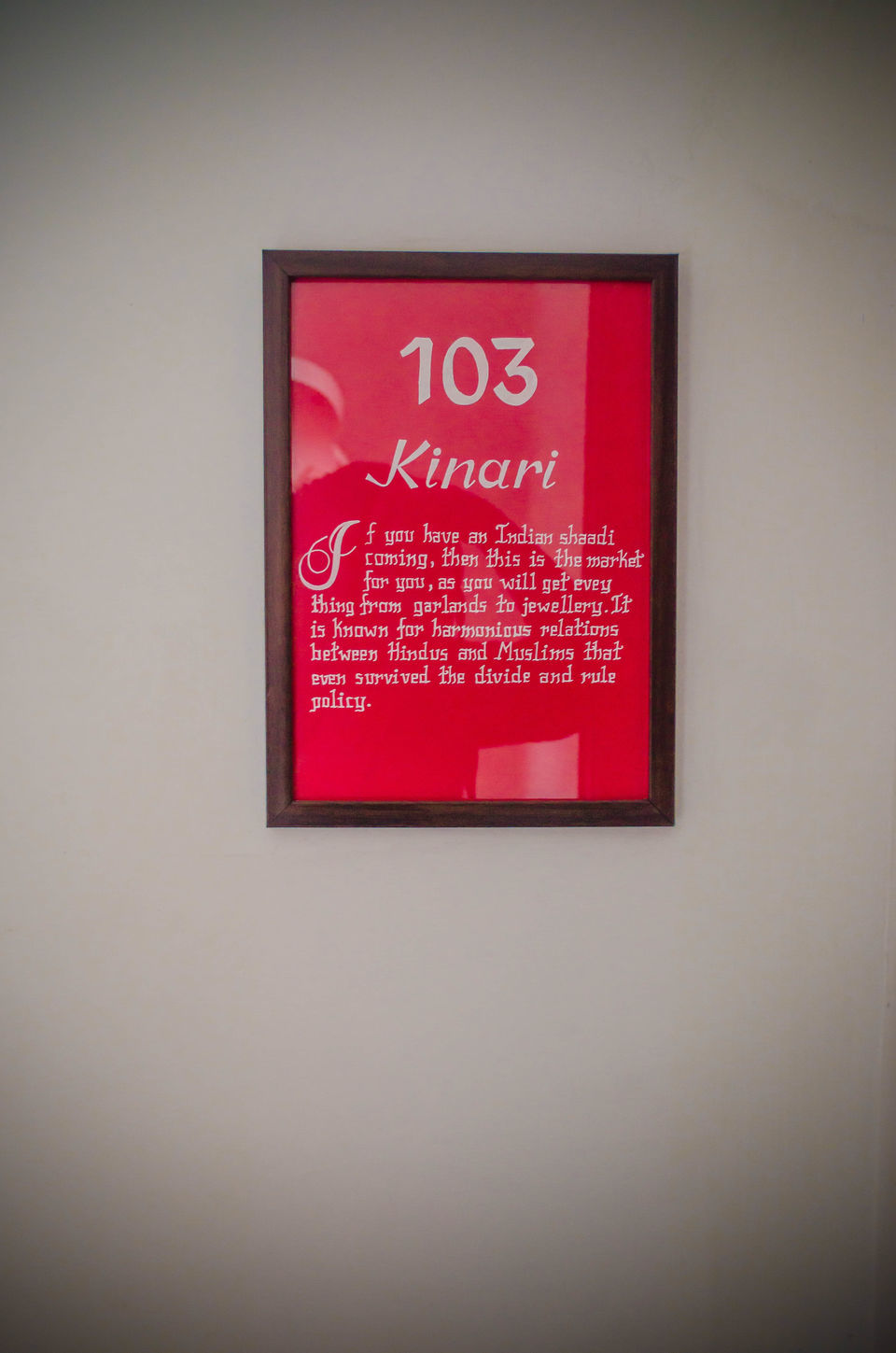 → Food
Named after the Urdu word for a brick, the Lakhori Restaurant, is the highlight of Haveli Dharampura. Chef Pradeep Kumar has earned his place in the pantheon of iconic Chandni Chowk cooks who are renowned all over the country. Lakhori has a lavish 7-course tasting menu, which changes every week.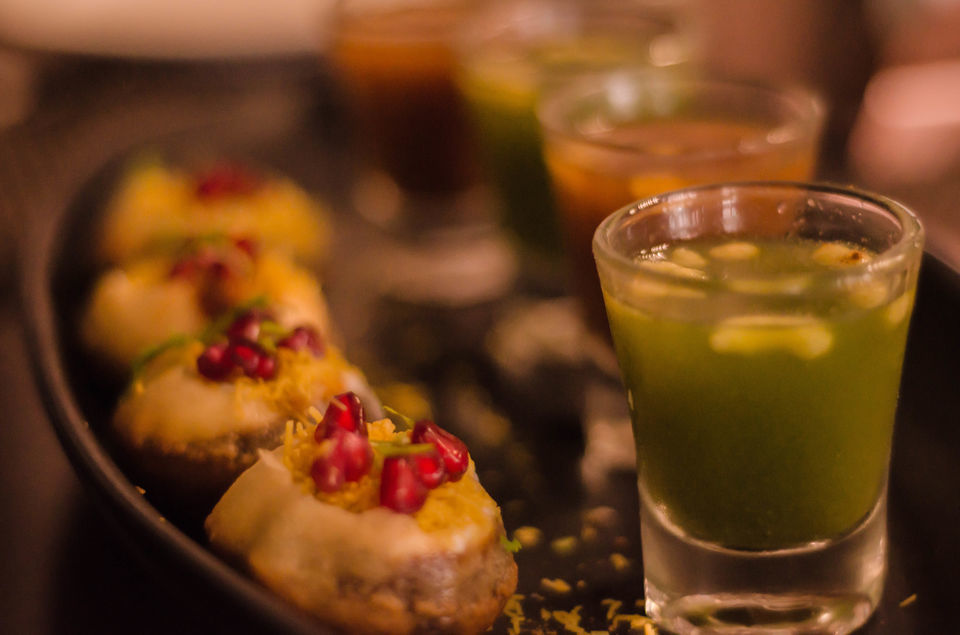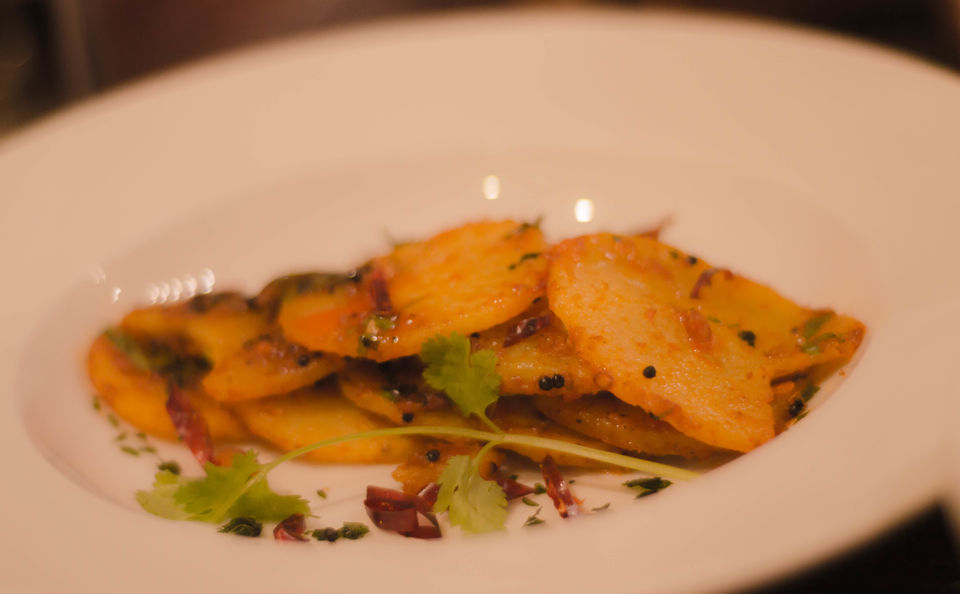 The menu comprises of at least 17 dishes; starting with a spiced welcome drink such as kanji, a selection of Dilli-6 chaat such as dahi puri, kachhe kele ke galouti and kulle ki chaat, the appetisers are followed by soup and a wide variety of mains catering to all palettes. On the vegetarian menu, the mains are aloo katliyan achari, deg subz korma, lazeez handi paneer and Dharampura special dal. The tasting menu is a delectable combination of the street food of Chandni Chowk and a modern twist on Mughlai cuisine.
→ Cost
There are three types of accommodation options available at Haveli Dharampura: Shahjahan Suite for Rs 18,000 per night, Diwan-e-khas Room for Rs 11,250 per night and Jharokha Room for Rs 9,900 per night. All costs include breakfast, but no other meal.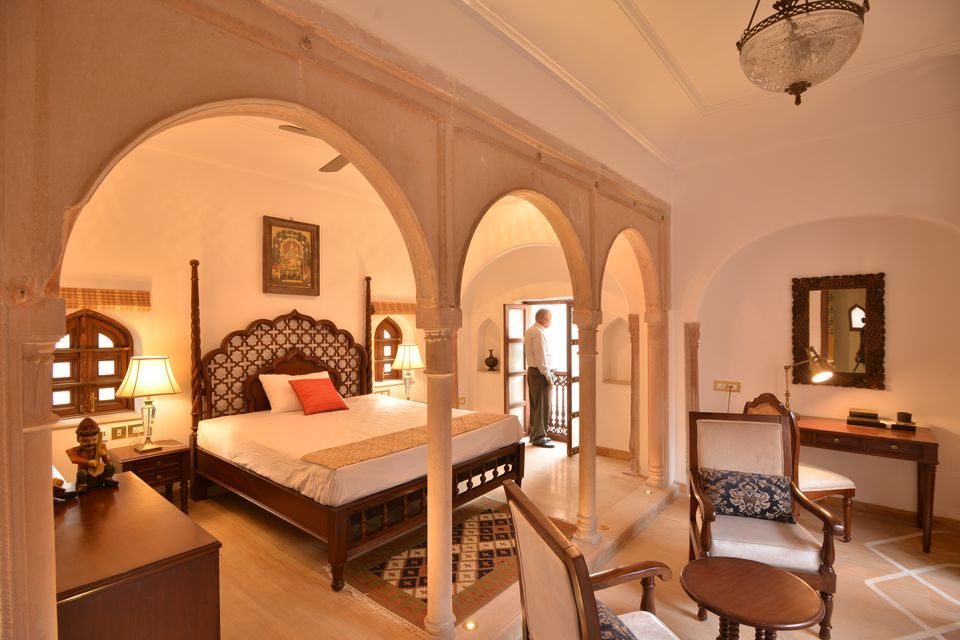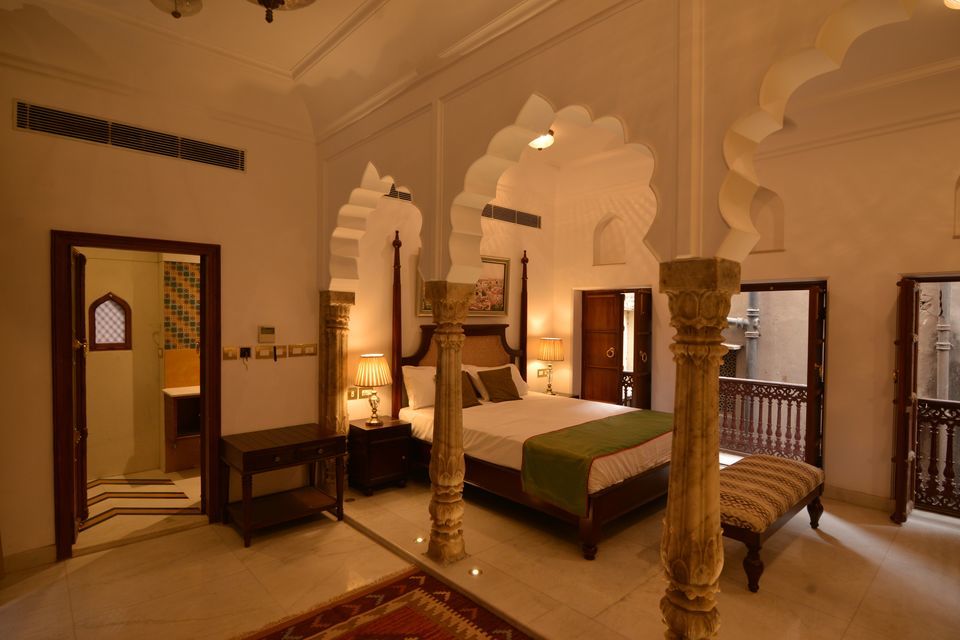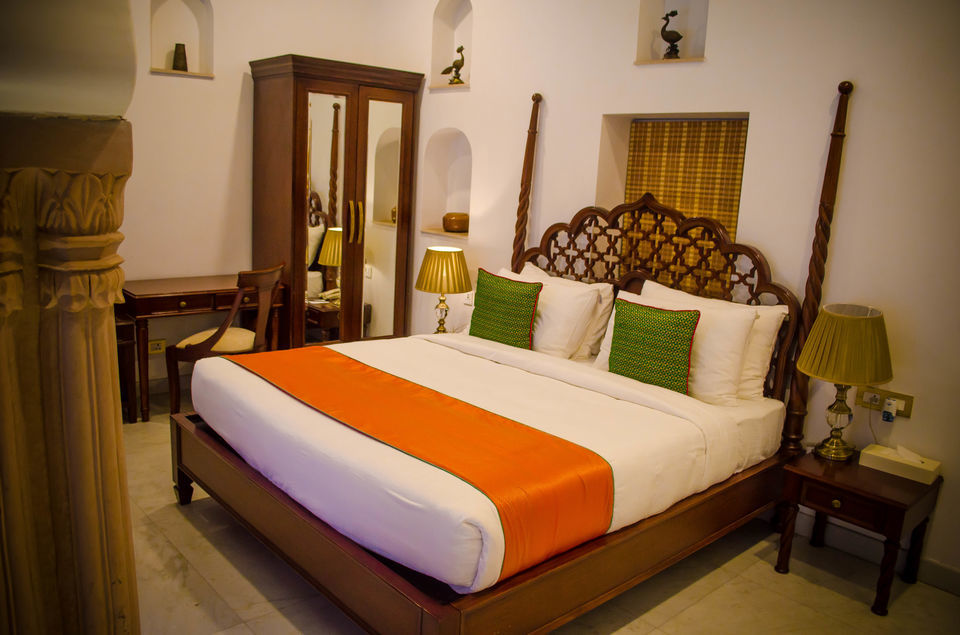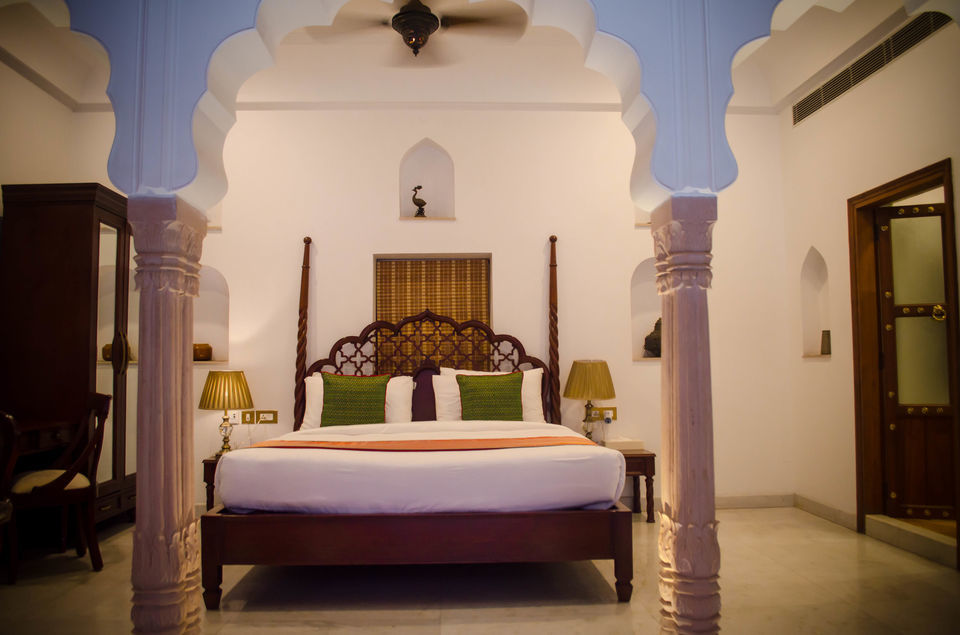 → Best time to go
The best time to visit Delhi is during winter, which starts from mid-October and lasts till February end.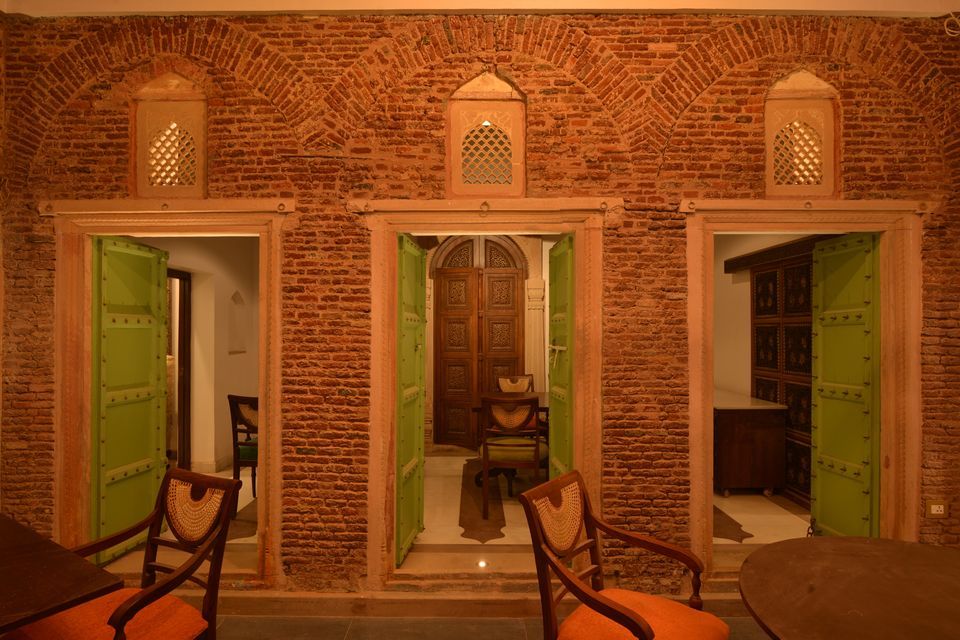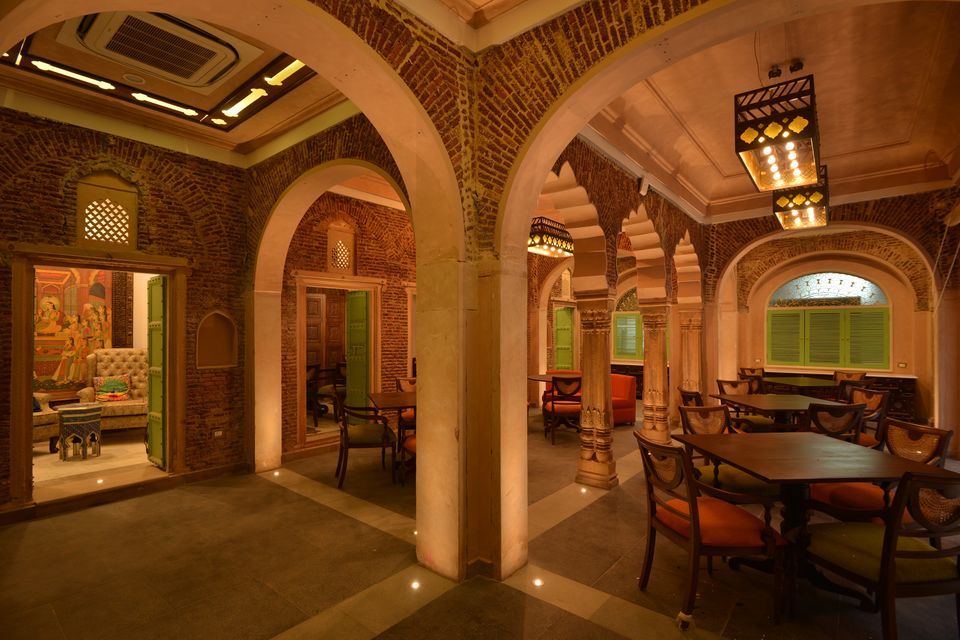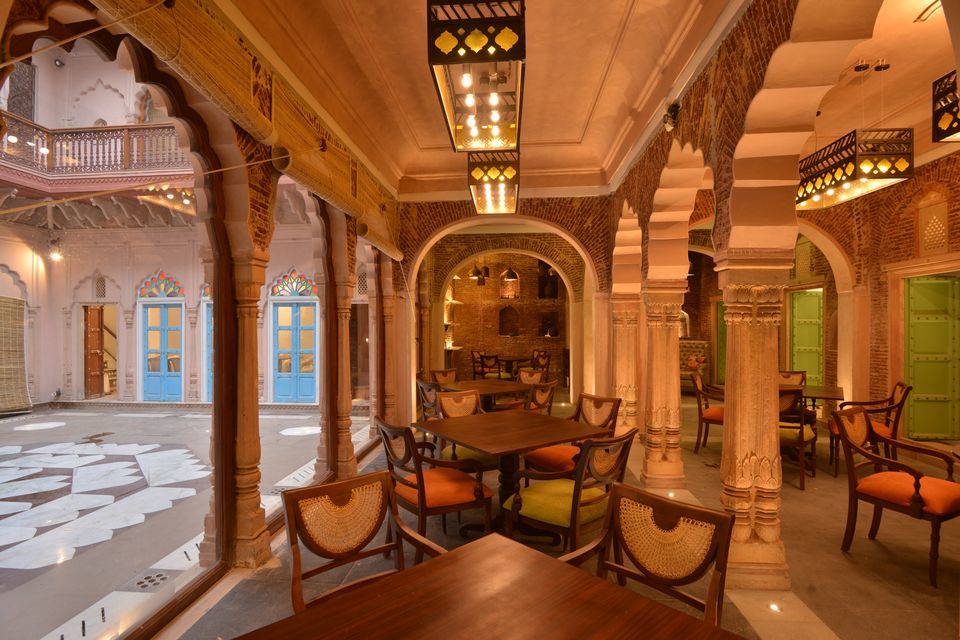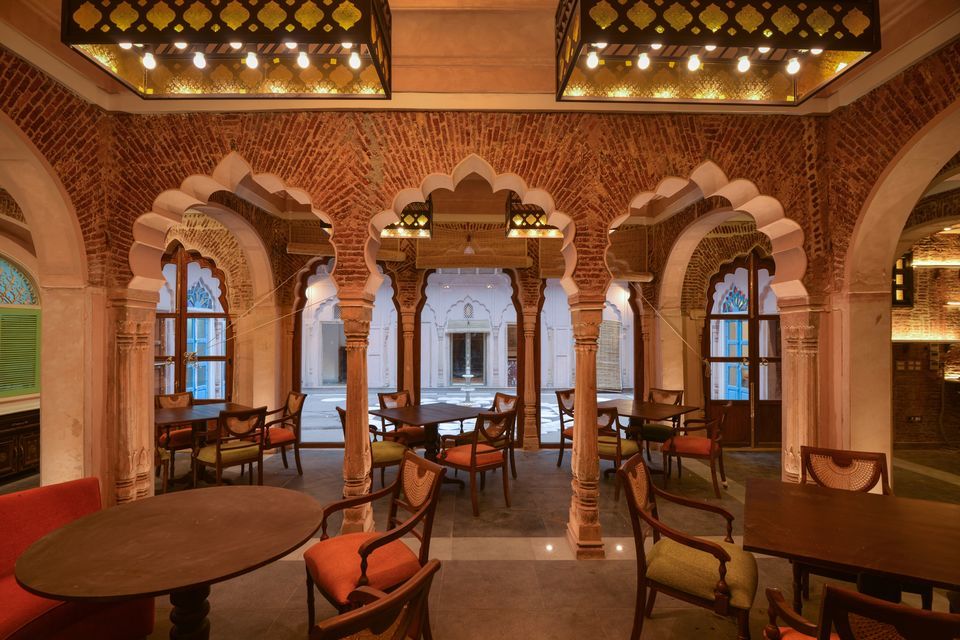 → What to do here
The heart of Delhi has several historical and cultural attractions: India's largest mosque, Jama Masjid; the Red Fort and the iconic Jain Temple right opposite to it; the mouth-watering Paranthewali gali; Dariba Kalan, the lane where the entire country flocks to to buy jewellery, and Kinari Bazaar which is known as the retail heaven for all things wedding.
Haveli Dharampura also organises cultural events to keep its guests entertained as well. Here is the list:
Classical Kathak Performance: Get transported to the Mughal era as kathak dancers perform in the 200-year-old haveli's courtyard. The performance takes place every Friday, Saturday and Sunday from 7pm to 10pm.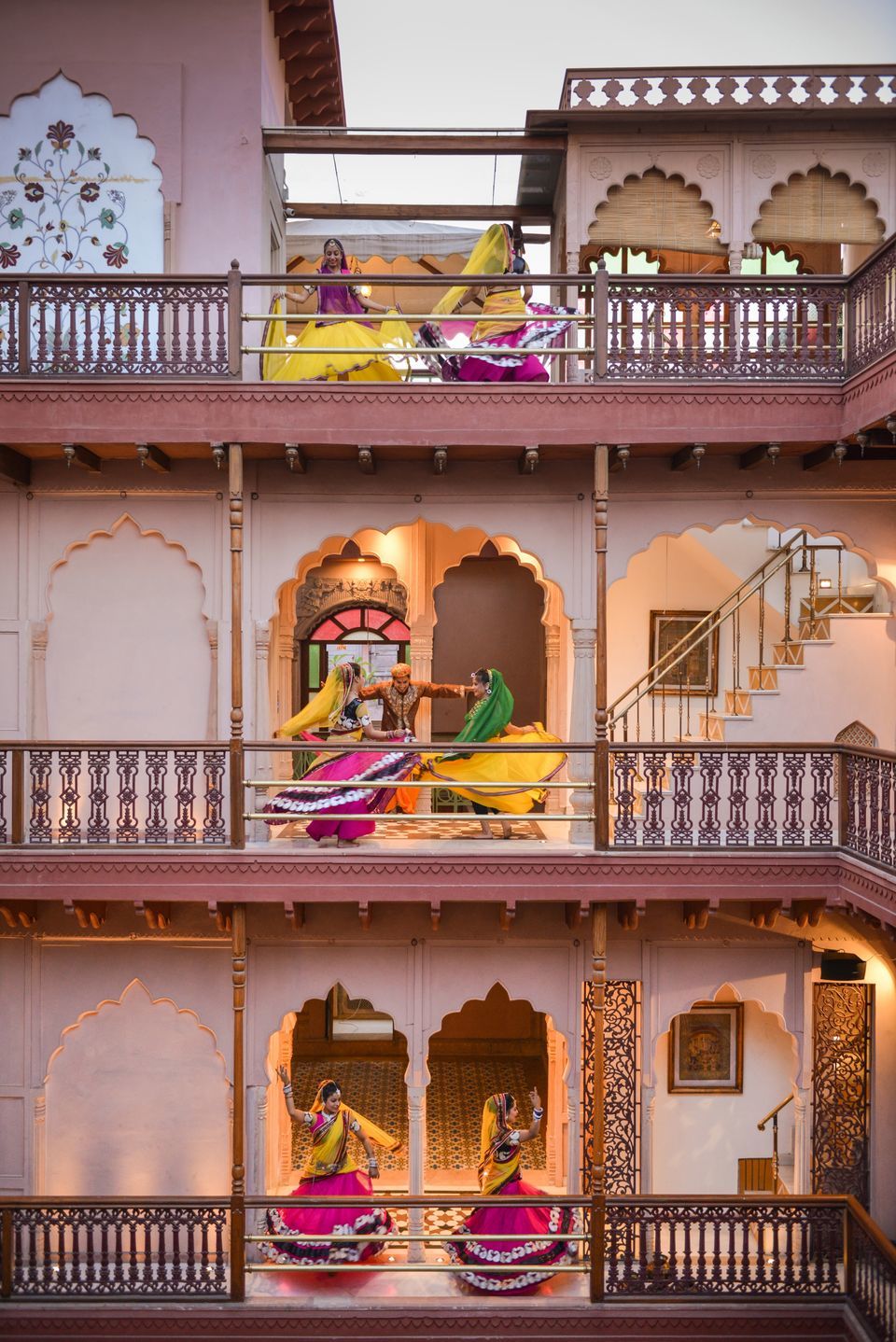 Kite-flying: Attend an evening of patangbaazi at the rooftop of Haveli Dharampura, which is accompanied by a three-course high tea to keep you rejuvenated. You can take part in the kite-flying event every Saturday and Sunday from 4pm to 6.30pm. The charges (including high-tea) are Rs1,000 (excluding taxes) per person.
→ Getting there
The metro station nearest to Haveli Dharampura is Chawri Bazaar on the Yellow Line.
By metro: Get down at the metro station , and then walk or take a rickshaw to the Jama Masjid Police station. From there you walk to the street opposite 'Gali Guliyan', and then take a right turn at the T-intersection point of the gali. The second haveli on your left is Haveli Dharampura.
By road: If you are driving down, then know that finding parking in Old Delhi is next to impossible. So, park at Jama Masjid Police station and follow the route mentioned above.
Know of a hotel, homestay or resort that made you fall in love with the destination? Write about it on Tripoto and help the traveller community discover something new.
Frequent Searches Leading To This Page:-
luxury haveli in delhi, Luxury Heritage in Delhi, Beautifully restored Haveli in Old Delhi, luxury getaways near delhi, luxury hotels in delhi, weekend getaways from delhi