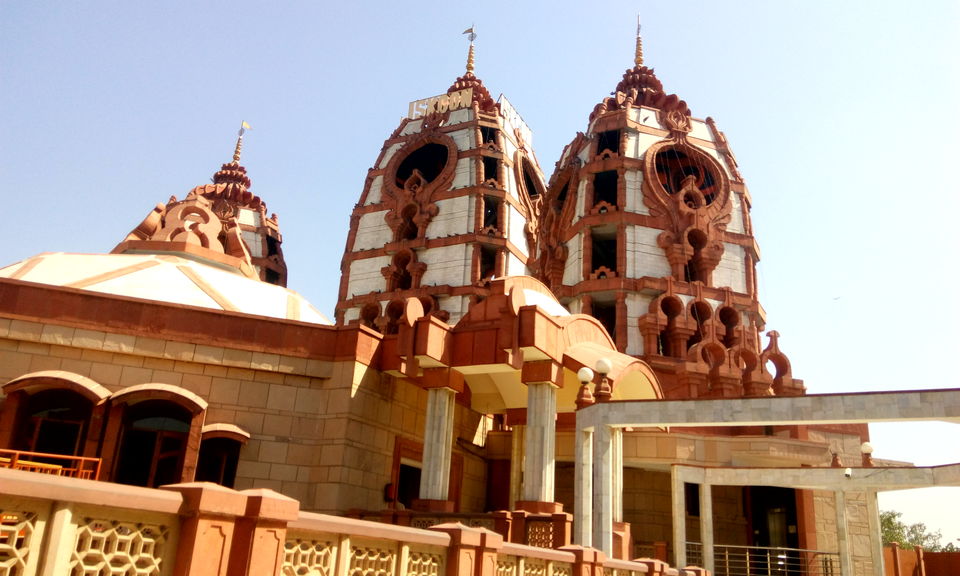 Exploring the historical city of Delhi was long due. It was long due in the sense that every time I visited Delhi my journey period will go puff in vapors. So ignoring the excuses of my sloth like friends who after working in Delhi for last 3 years know only three places
1)office
2) home/pg and
(3) malls.
So elaborate metro journey plans were made from Dwarka to KalkaJi.
First I had to attend my entrance exam( the main reason I landed in Delhi ) after which I got on to the purple line and made a stop at Kalkaji Mandir Metro. This was my first solo trip (usually I plan and my friends join me in the later stage of my travel). Off from the metro and using the old time google map version of ask-the-locals I walked toward Lotus Temple ( roughly 1 km walk). This serene house of worship is a wonder in its own way. Beautiful architecture and a tranquil prayer hall, sight for sore eyes/heart. We are suppose to observe silence and pray while inside, a discipline very few people wish to exercise. The fact can be that a simple sound echoes inside this lotus shaped structure. Some how lotus temple reminded me of yet to blossom sibling of Sydney Opera house.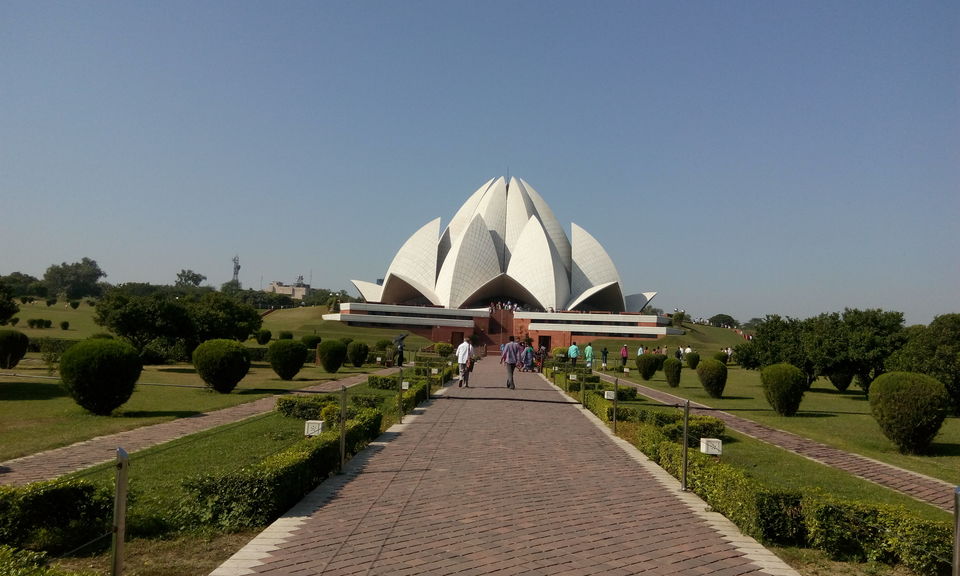 While praying for the loved ones, I happened to glance at ISKCON temple. So with the help of traditional google maps I directed myself to yet another temple of equally peaceful atmosphere. The park behind Lotus Temple is the easy shortcut which leads you directly to ISKCON temple ( a little care as the park has less crowd ,consisting of either lover or loners).
Dedicated to Lord Krishna you will get to see the beautifully dressed Lord Krishna surrounded by his devotees. There is a gallery dedicated to Lord Krishna and depicting his various moments.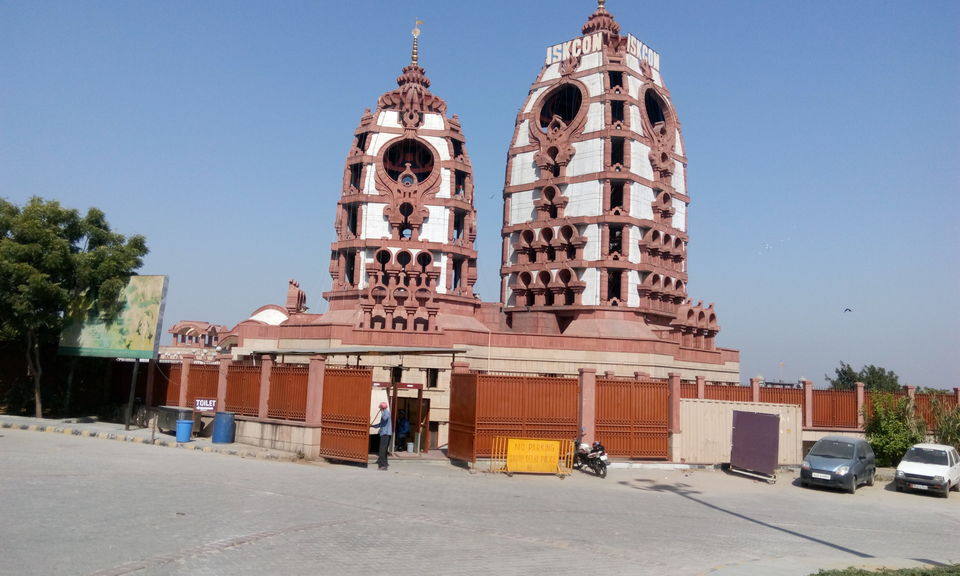 Both the temples have no entry fee. One has to remove the shoes as the basic etiquette usually observed at temple. A place to detox your mind and soul.
Is my Delhi darshan tour over ? No to be honest as so many monuments and gallies are yet to be explored.
PS: Due to the metro availability , its easier for travel. No entry fee at any of the two sites mentioned.