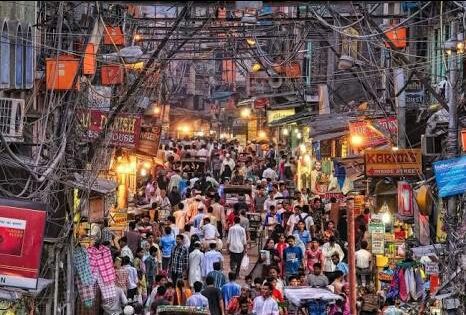 Delhi, the capital territory India and the second most populous city in the world, was continuously inhabited since the 6th century BC. In its glorious history, Delhi served as a capital of various kingdoms and empires and was captured and rebuilt several times, particularly during the medieval period.
Delhiites or Dilliwalas, the people of Delhi feel proud to be a part of their glorious city and being a Delhite, I started my travel journey by exploring my city at it's best. So the question is can we cover Delhi in one day?
Delhi Metro Tourist Card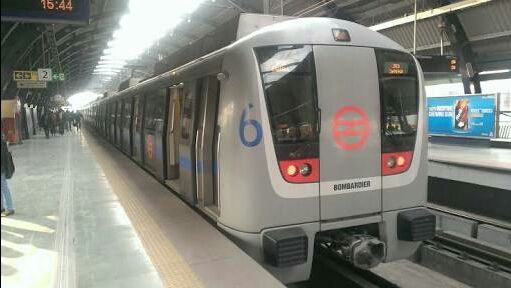 The first thing you need in Delhi is just to head up towards nearest metro station and get an one day Tourist Card. It will cost you 150 bucks and will come with a validity of one day and you can travel unlimited in Delhi with this card.
We started our journey at 7 am, from Gurudwara Bangla Sahib, originally a bungalow belonging to Raja Jai Singh , an Indian ruler in the seventeenth century is one of the most prominent Sikh gurdwara, or Sikh house of worship in India. One of the most beautiful and peaceful places of Delhi and a must visit if you're planning to visit Delhi.
The haunted place of Delhi: At 8 am we headed towards Agrasen ki baoli from Gurudwara and reached there around 8.15 after 15 minutes auto ride. It is believed originally Baoli was built by the legendary king Agrasen during the Mahabharata, an epic era and is one of the most haunted places of Delhi. You can recreate the scenes of bollywood movie - PK at the place and get yourself clicked.
The heart of Delhi: If you are visiting Delhi and not coming to Chandani Chowk, your journey is incomplete. We boarded metro at 8.45 am and reached Chandani Chowk around 9.15. Chandani chowk welcomes you to epic places such as Paranthe Wali Gali where you can try delivious paranthas, Sis Ganj Gurudwara, one of the most ancient Sikh temples and you will see hustle and bustle all around. This is the place where you will come across the heritage and culture of Old Delhi.
Food and Heritage walk: Once you've reached at Chandani Chowk, you can try different cuisines and all around you, you will see busy markets and old buildings. You can try different street food over here and take a walk across the narrow streets of Old Delhi. We were wandering across narrow streets of Old Delhi, trying food and capturing old buildings in our camera, without any next destination and we came across our next - Red Fort.
Lal Quila: It was 11.30 and we reached Red Fort which was the residence of the Mughal Emperor India for nearly 200 years, until 1857. It houses a number of museums and it's innovative architectural style, including its garden design, influenced later buildings and gardens in Delhi, Rajasthan, Punjab, Kashmir and many other places. Another moment was captured in our camera, when we came out of this ancient and historical fort at 1 pm.
World Reflecting Mosque: Often known as world reflecting mosque or Masjid I Jahan Numa, one of the largest mosques in India is at a 5 minutes walking distance from Red Fort. Built by Mughal emperor Shah Jahan in 1656 at a cost of 1 million rupees and was inaugurated by an imam from Uzbekistan. You will find a big courtyard with three domes at the top and thousands of worshippers around you. A beautiful and amazing place where you can come to know about teachings of Quaran.
Mother Temple of Indian Subcontinent: At 2 pm, we left the place and boarded Metro towards South Delhi. Our next destination was Lotus Temple and we arrived at Kalkaji Metro station. In front of us we saw the world famous - Bahá'í House of Worship which is Notable for its flower like shape, and has become a prominent attraction in the city. The Lotus Temple has won numerous architectural awards and is open to all, regardless of religion, or any other distinction, as emphasized in Bahá'í texts. A very peaceful and relaxing place with a beautiful garden all around the temple. We relaxed here till 4 pm and headed towards Isckon Temple - the temple of lord Krishna.
The temple of Lord Krishna: This is one of the biggest temples across Delhi and a house to many priests spreading consciousness about Lord Krishna - A hindu God who killed demon Kansa according to mythological tales. One of the most beautiful places where you can enjoy evening aarti and the amazing - light and sound show depicting teachings of Bhagwad Geeta and Mahabharata. The place is at a 5 minutes distance from lotus temple and we left the place at 5 pm as we had limited time and there were few more places left to be covered.
We boarded metro from Nehru Place metro station, arrived at Hauz Khas and took an auto for Hauz Khas fort. We reached here at 6.30 pm and came across another beautiful destination at Delhi i.e. Hauz Khas Fort. Complex houses a water tank, an Islamic seminary, a mosque, a tomb and pavilions built around an urbanized village with medieval history traced to the 13th century of Delhi sultanate reign. This is a cool place where you can roam around the fort and click pictures of this beautiful amazing fort. Hauz Khas Fort is surrounded by Deer's park and a lake where you can take a walk and then try food from different cafés near Hauz Khas Fort. Some of the cafés host live music too so you can get relaxed. We left the place around 9 pm, boarded metro towards Central Secretariat metro station and reached at our last destination of the day - India Gate.
It was 10 pm when we reached here, we loved the lighting and children playing around the place with their families. A place to be visited at night is open for all and people come here to enjoy with their families and friends. A picnic spot for some while a historical monument for others, the place is good to sit for long hours at night and enjoy ice cream and a fine evening. So this is what my city - Delhi has to offer. A beautiful place with glorious history and a good place to hangout is a must in list of every traveller. There is a lot more to cover but in one day you can explore the city at it's best - this way.
So pack your bags for Delhi and come here to know more about the place, explore culture and divinity altogether and you will fall in love with Delhi.
It's my advice to all Delhiites, to pack their bags for our own city and you will be mesmerised by the passion of travelling - to a never ending journey of a traveller.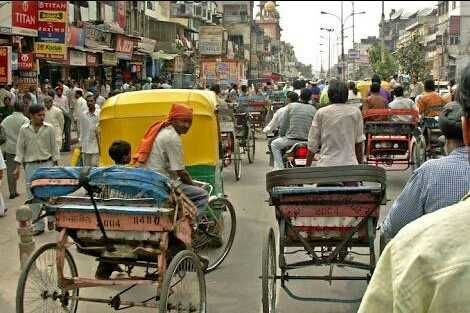 Frequent Searches Leading To This Page:-
tour of delhi, Delhi tour in 1 day, 1 day itinerary of delhi, Delhi Sightseeing Itinerary, One Day in Delhi Itinerary, best 1 day trip in delhi