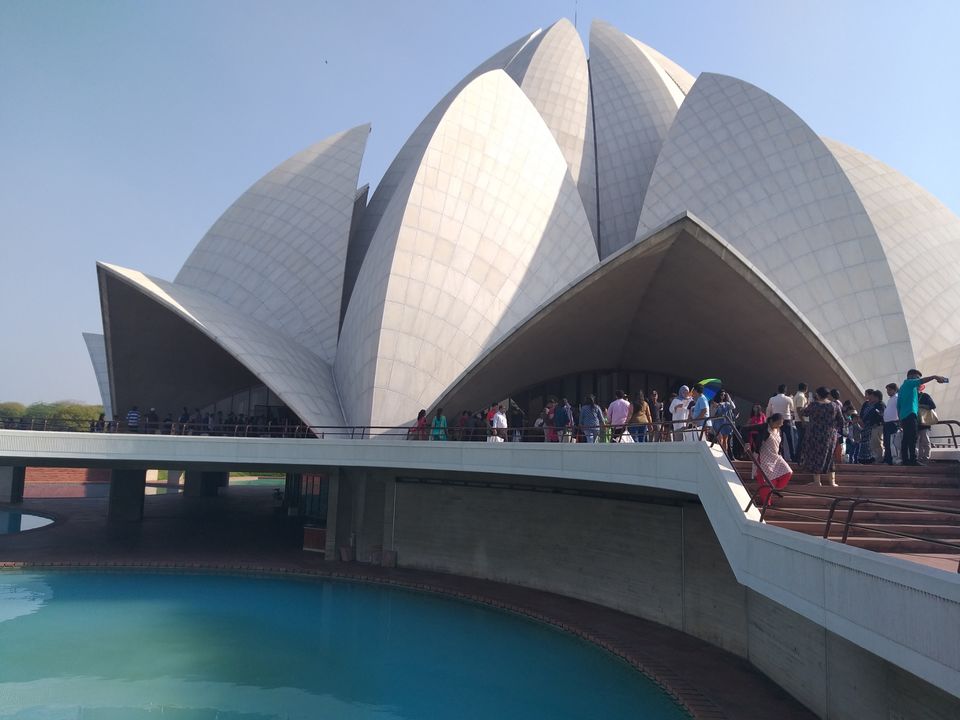 It was during the mid- semester break in our college when we (my friends and me) decided to go to the Lotus Temple also known as the 'Baha'i House Of Worship'.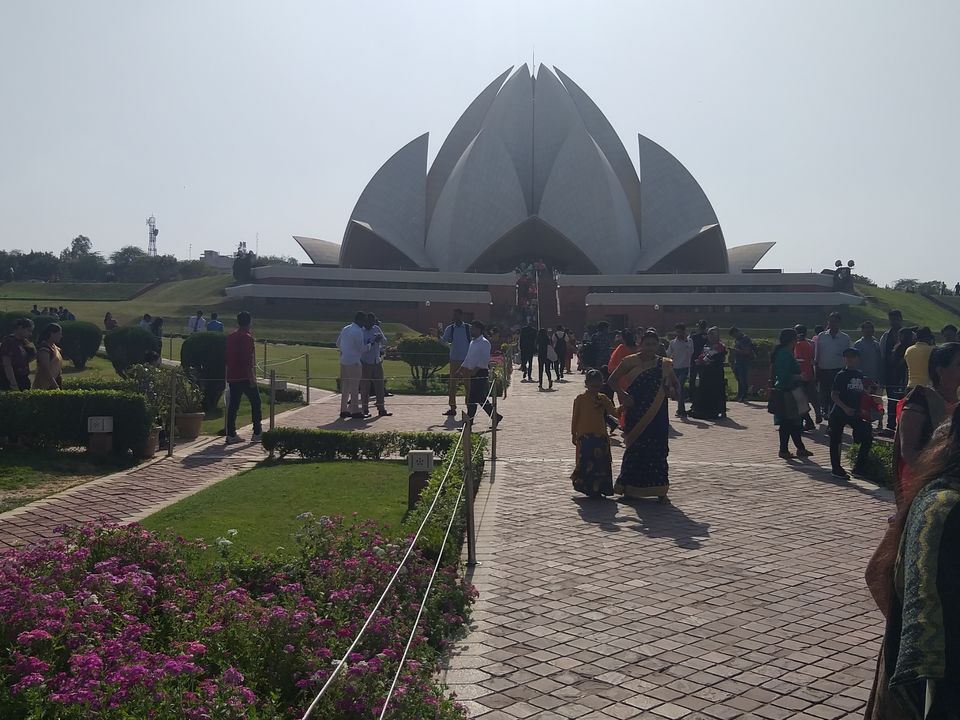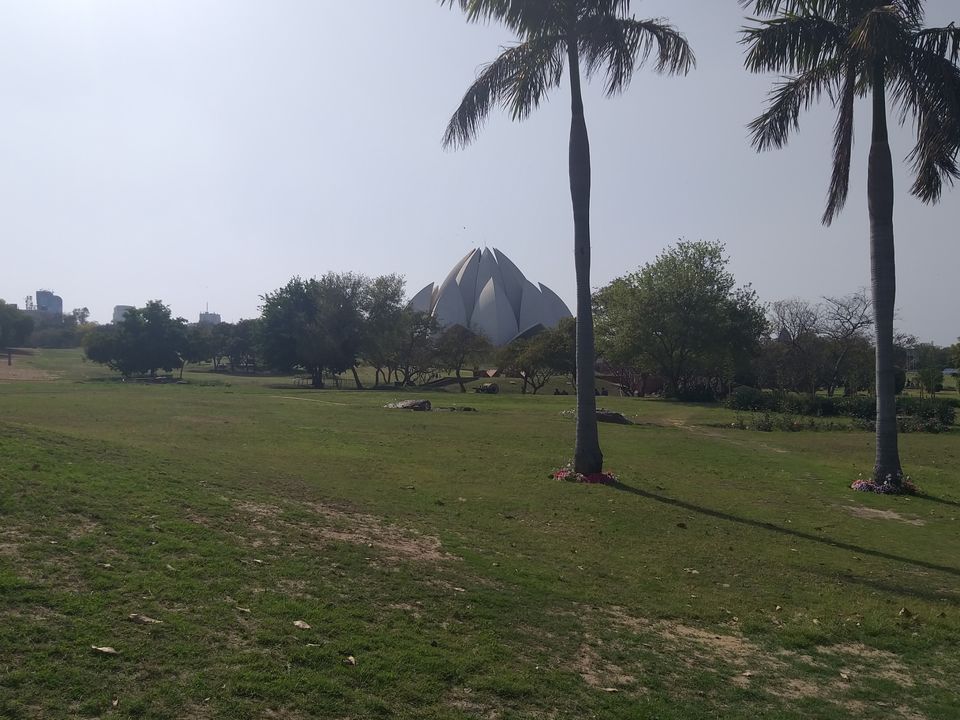 Lotus temple is located in Delhi. The nearest metro station is Kalkaji Mandir metro station and it will take you another 3-5 minutes to walk from the metro station. It takes around 1-2 hours to visit the entire place.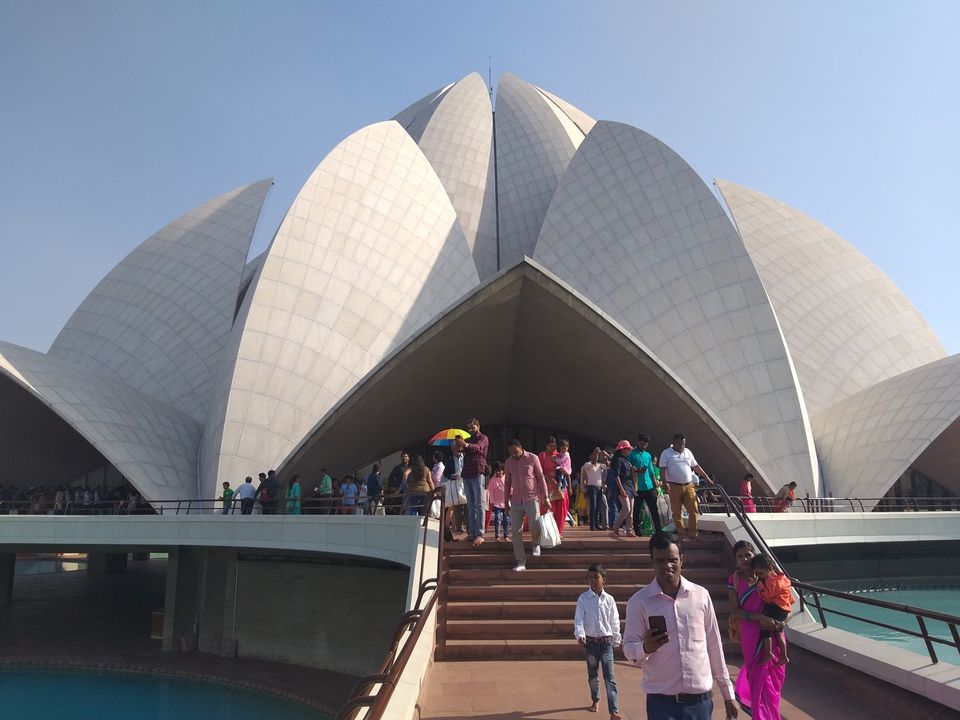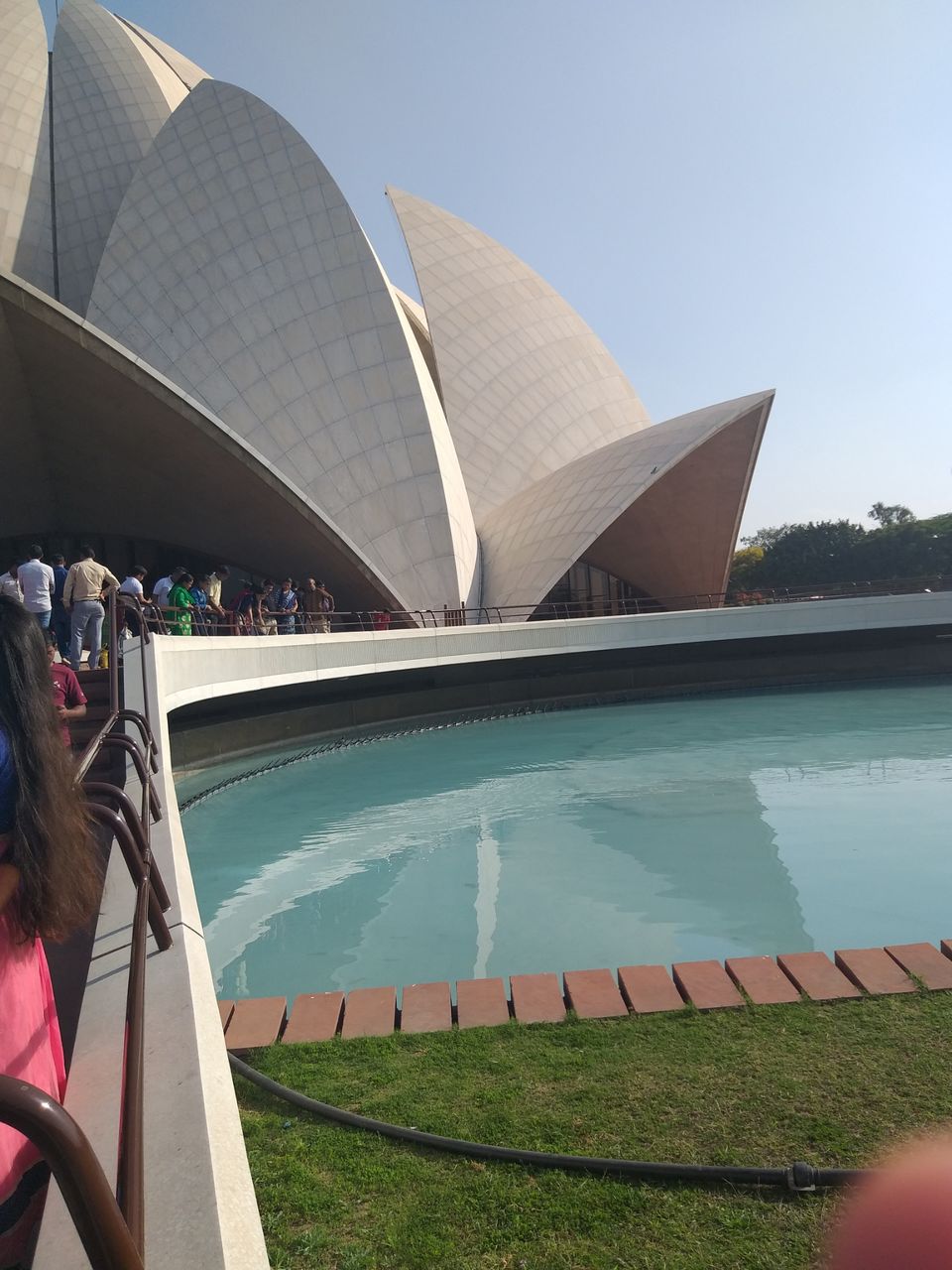 Baha'i faith believes in every religion and thus the place is where a person from any religion will feel at home and at peace. The Baha'i faith was established by Baha'u'llah in Iran, currently it has 6 million followers. Lotus temple is the only 'Baha'i House of Worship' in Asia.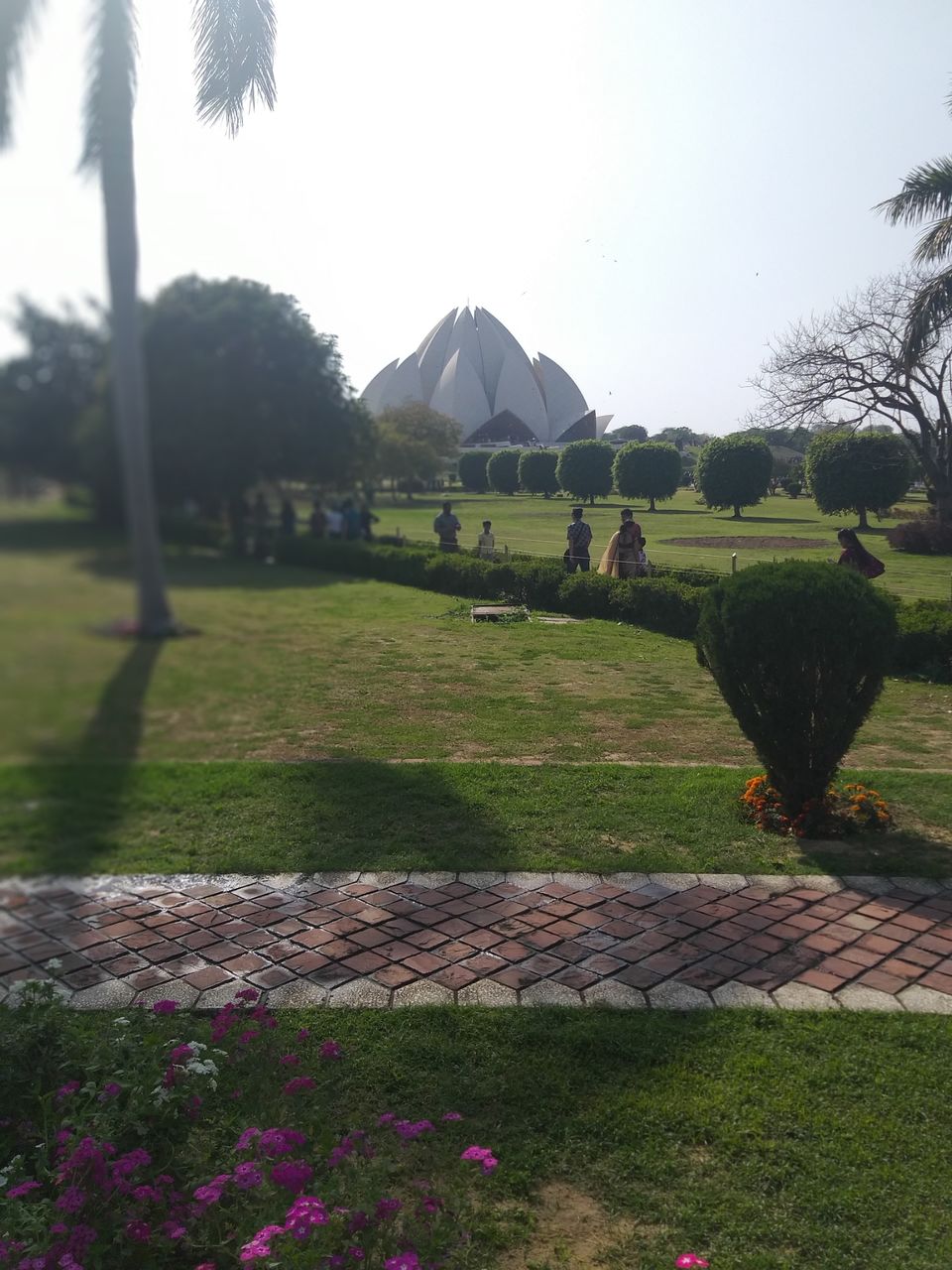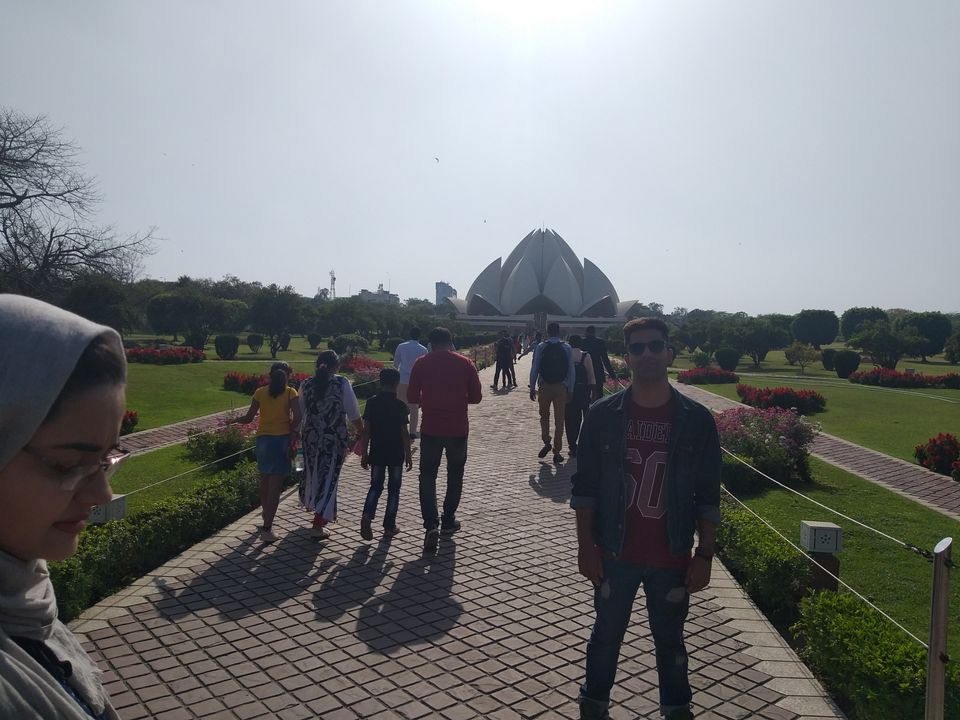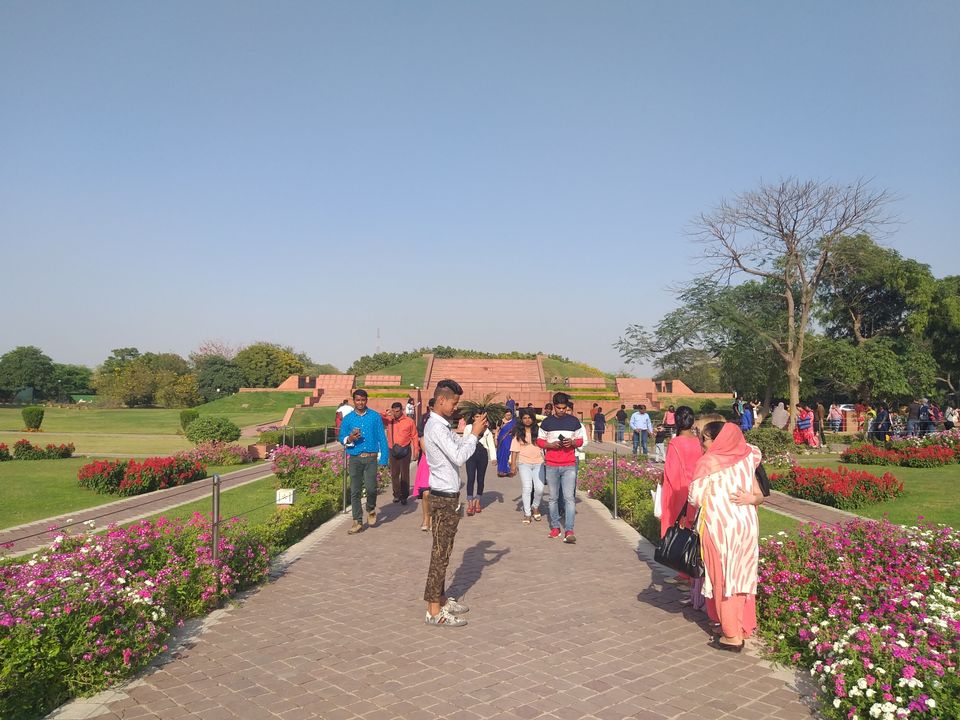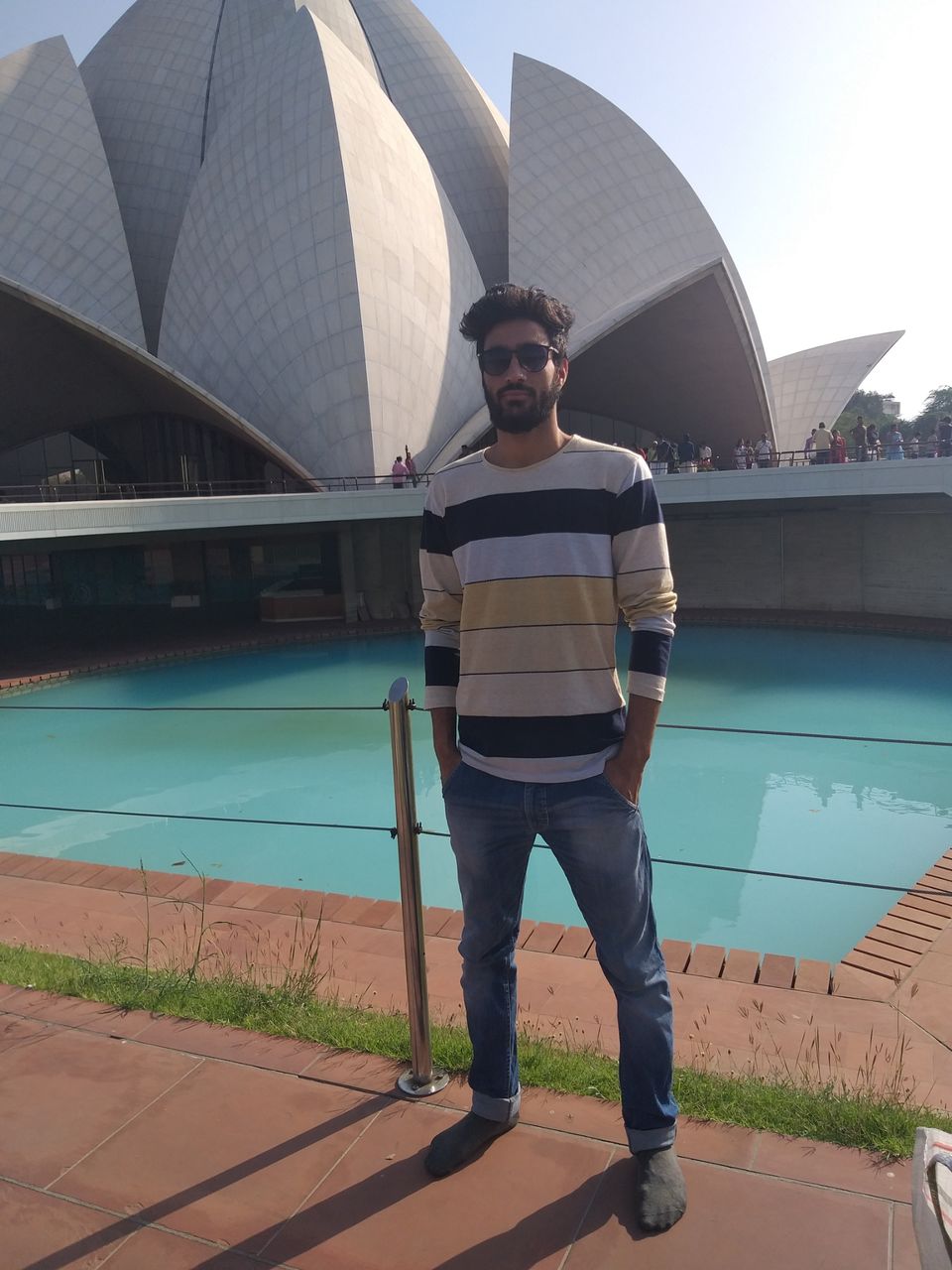 One can acquire information about this religion from the information centre there. People there love to help you in any way possible.
If you go to Delhi you should visit this place once!