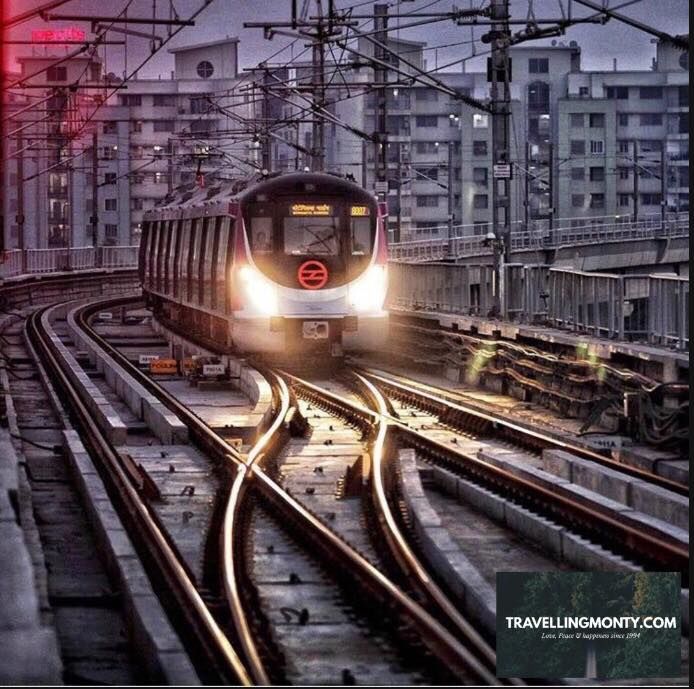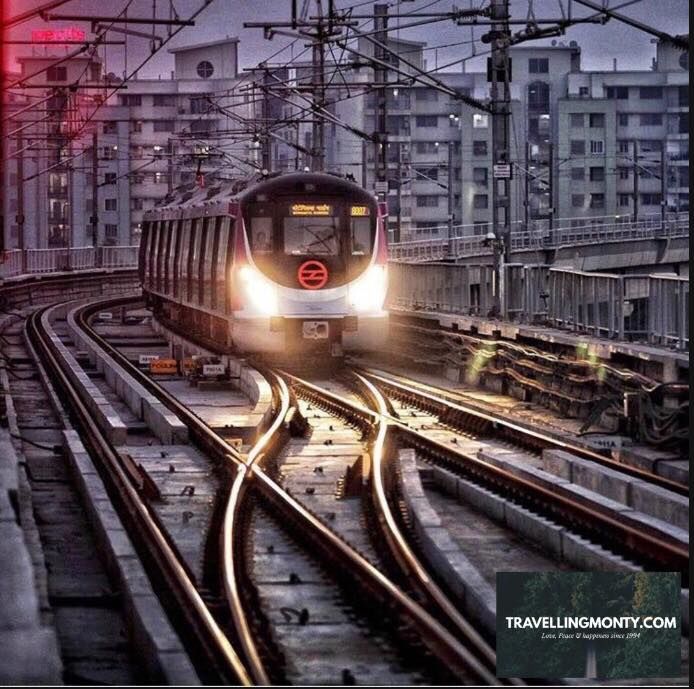 On Saturday morning, I sauntered into Moti Nagar metro station slurping on an Appy juice, which I bought en route to the station. Not finding a dustbin, approached the security guard to ask where it could be disposed of and I got the reply "Delhi Metro station mein to koi dustbin Nahi hai."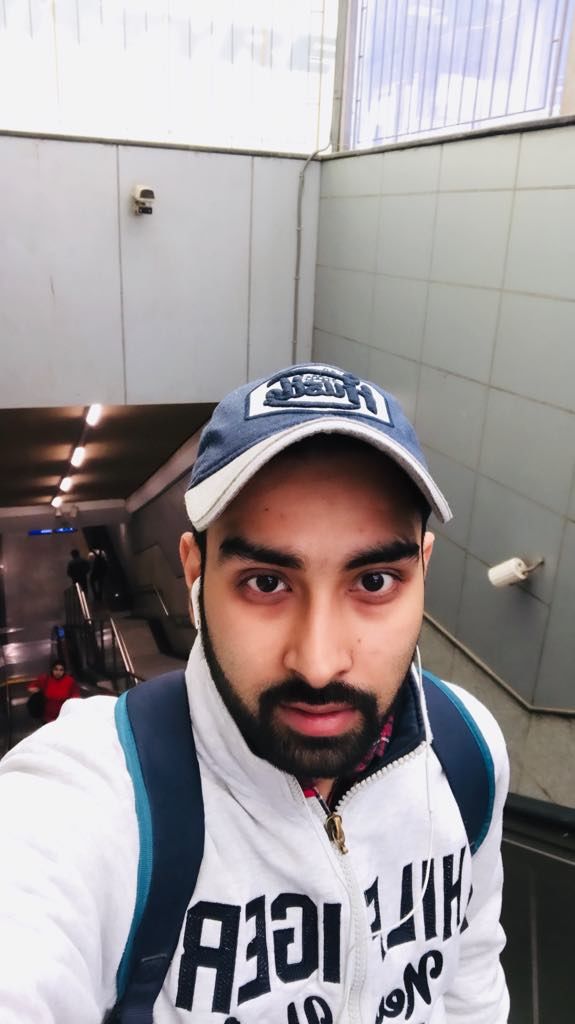 Imagine a traveler's shock at discovering that India's most lauded transport system, which has an average daily ridership of over 2.5 million people, had simply forgotten to house a facility as basic as dustbins in its premises. Metro Riders have no choice but to carry the garbage, like empty coke bottles till they exit the station.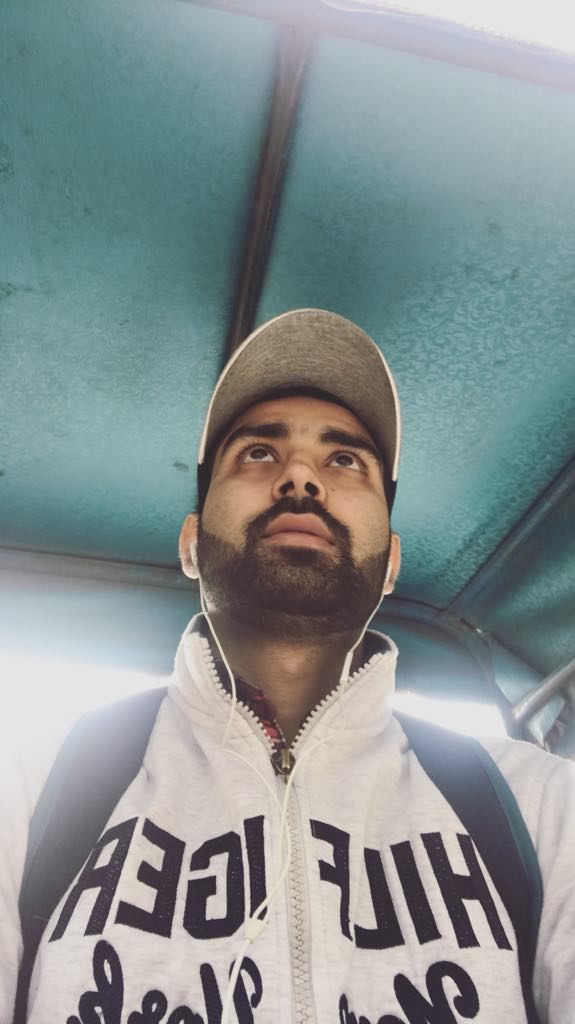 No Dustbin in Delhi Metro: There is no dustbin in Delhi Metro as On 13 September 2008 five blasts took place and found that dustbins were used to deploy those bombs, As a security measure, it is not worth the risk. Justified!
As the train journey was moving ahead, One of the most crowded metro Station in Delhi Metro was coming up- yes! Rajiv Chowk that was…! "Abey oh spiderman, Kahan ghusa ja rha hai??" (A crowded metro station and a guy was trying to make space for himself by pushing inside and he was welcomed with a jibe "Spiderman, where are you entering, there is no space inside here"
Rajiv Chowk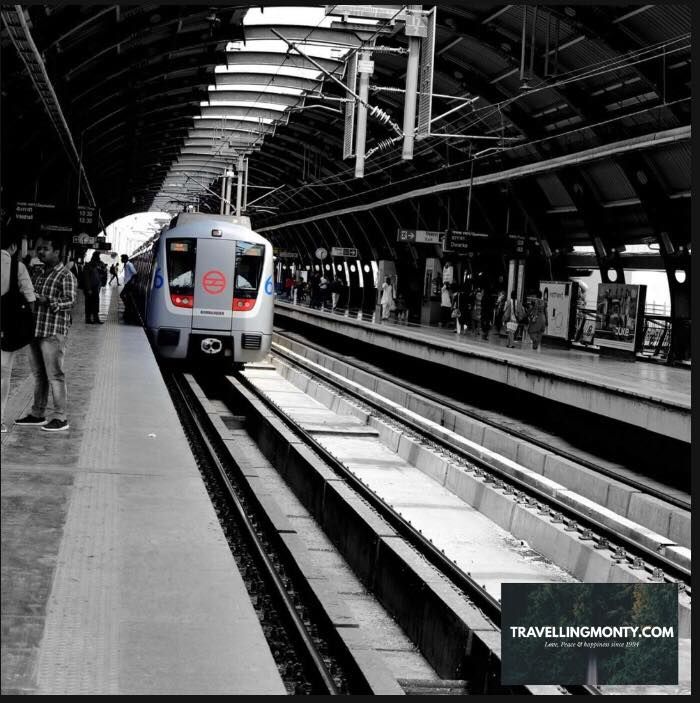 The guy replied with "Tune Mujhe spiderman Kaise bola" and then they fought (Dilli se hun BC!) (The guy (spiderman supposedly) took an offense and asks back "How dare you call me spiderman"! and after few stations, everyone had to cool down themselves.
Metro Love Story : After crossing Mandi house station, I saw a lady standing.She was actually reading a book with an innocent face and glasses on. With a cute ponytail and a puffy top! She was constantly declining everyone to take the vacant seats to others. And then it happened, that some other young girl also did not want to sit, So now this, "Queen of Thrones" had to accept the seat because there were no more seat takers and she started reading more comfortably taking the seat.
She seemed to be lost in her book and I was continuously noticing her activities, to be frank, I was staring at her admiring her sophistication and her innocence while reading. It's a well-known fact that Girls do come to know within a second about the boy's stare at them and she was no exception. We had eye contact Several times while traveling! 'with every duration of stare' it increased the linearly of stare each and every time!!!
Then I saw the title of the book she was reading and thought this could be the ice-breaker. The titled read, "The Immortals of Meluha" and I googled the title and gathered enough summary regarding the fiction novel to initiate a talk in next 2-3 minutes.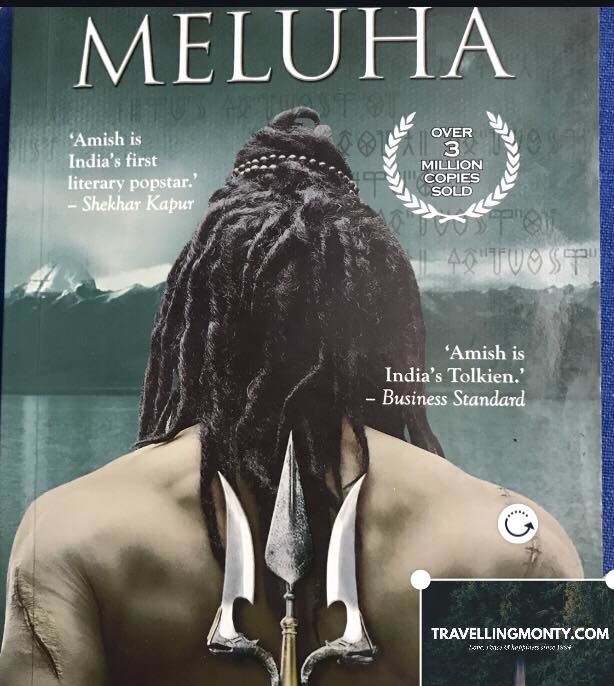 Shiva Trilogy: Shiva Trilogy! Amazing work by Tripathi (As if Amish Tripathi is my uncle!), isn't it"? I started loud.
"Yeah, have you read it"?
"Yes, I read it some time back, but since it's not a famous one, So I was curious and could not stop myself asking you regarding this".
"Yes! I know, I received this as a gift from a friend and while going through this, I am developing my interest. (P.S. How to prioritize "someone" !)Pause for 10 seconds!!!
No reply from her maybe she did not hear me as she was continously concentrating in the book, Or maybe my frequency lost its signal strength in between the constant murmured chit-chats in my coach.
Never Give up!
Ajna Chakra
"I'm sorry, did you say something"?
"I was just speaking about this novel's genre, there are very fewer novels written on the power of a follower of Lord Shiva". As lord, Shiva is also known as the lord with the third eye, which signifies their supreme power and I have written a blog where you can read about third eye and our Ajna Chakra, which is responsible for this.
And she replied…
"Yes, true, where are you from"?
And then, we started a conversation which started from novels, fiction, our jobs, travel(for obvious reasons!) and ended by her in the following statement, "Okay, nice to meet you Monty!, my place has come, I will get down here" and she left like a gust!As I Continued my journey by traveling on the next to the door and getting the back support from the glass. No one gets disturbed there! As in my previous blog, there was a whole journey that I shared.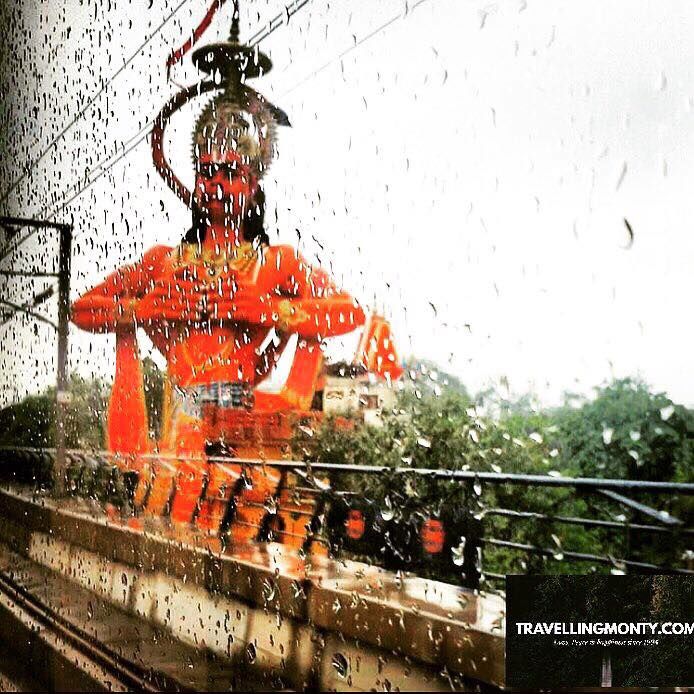 As I Continued my journey by traveling on the next to the door and getting the back support from the glass. No one gets disturbed there! As in my previous blog, there was a whole journey that I shared, How does the journey of a travel blogger goes, Here is the link:
The Journey of a travel blogger
Metro Travel Hacks: The beauty of traveling in the last compartment is that usually, it is the least crowded on an almost full train, however, People have a tendency to move to have fun traveling in Delhi Metro, lucky you! not getting stuck in traffic.
Two lessons for Rookies here:
Lesson 1 – If you want to talk to anyone in a metro train, just do it. You'll be surprised as to how many people want to talk and not just plug in earphones and ignore everyone.
Lesson 2 – Most beautiful girls are single and will not mind talking to a guy in the metro. (Helps? Go for her!)