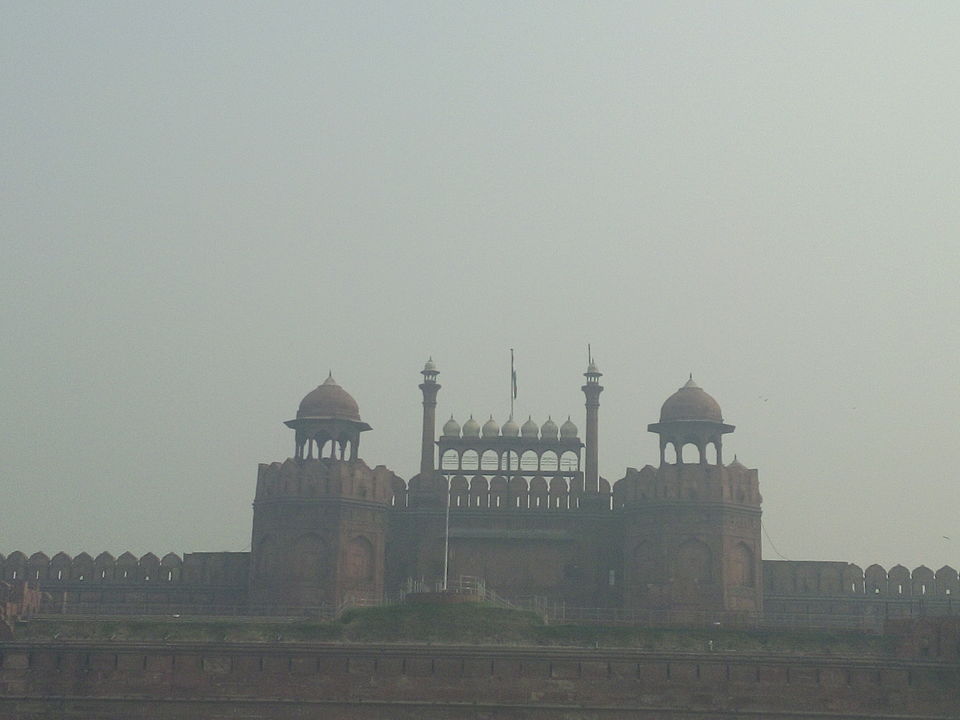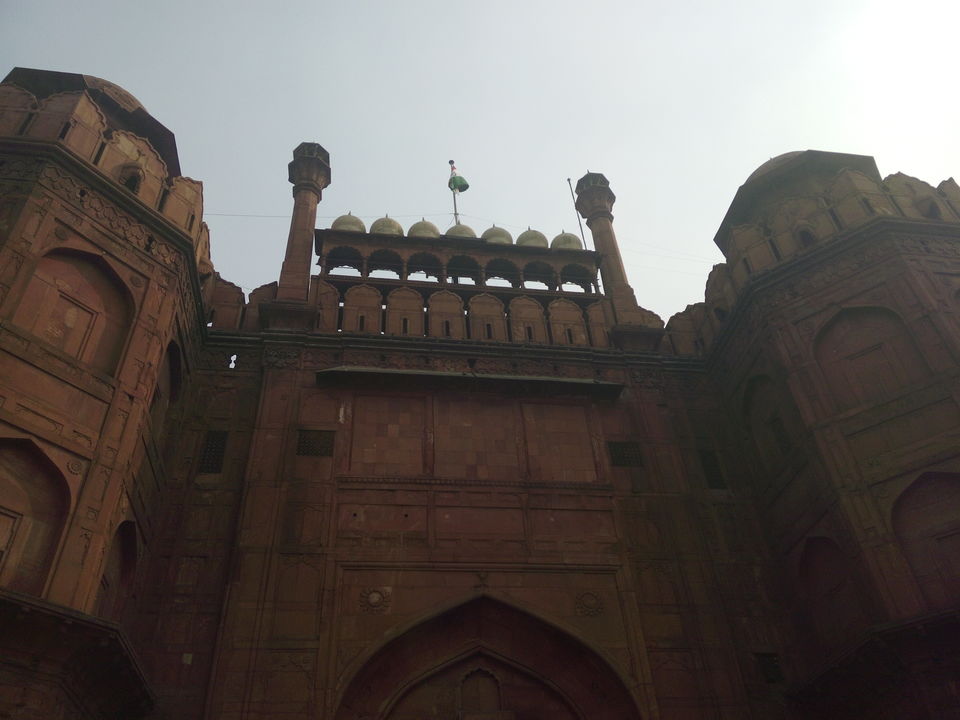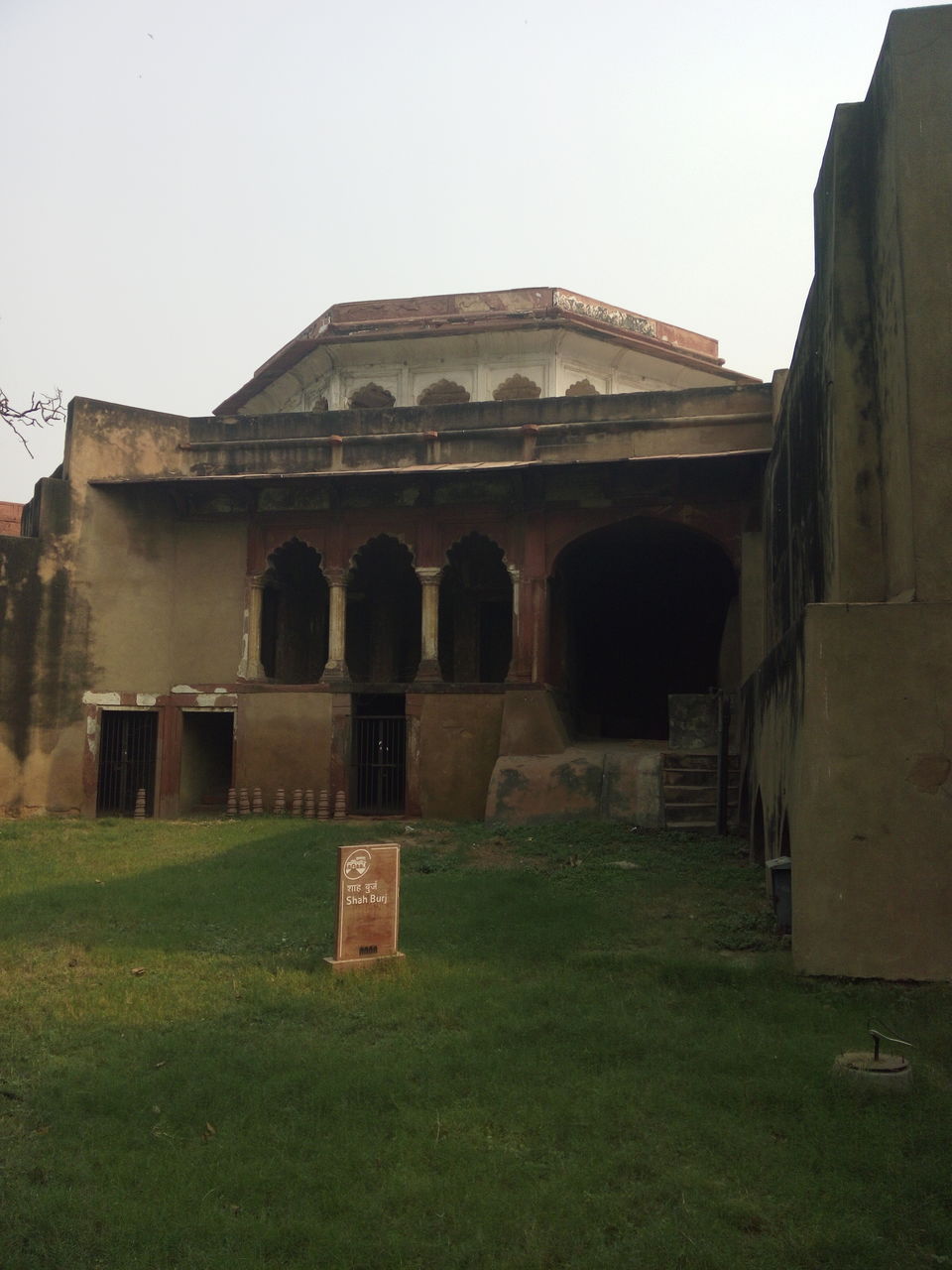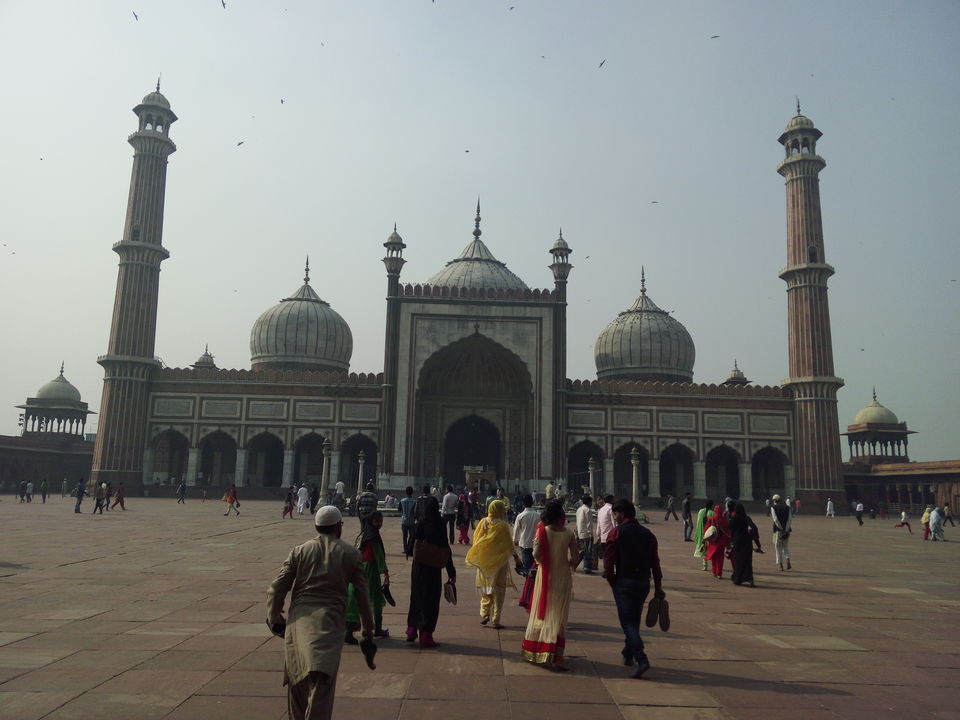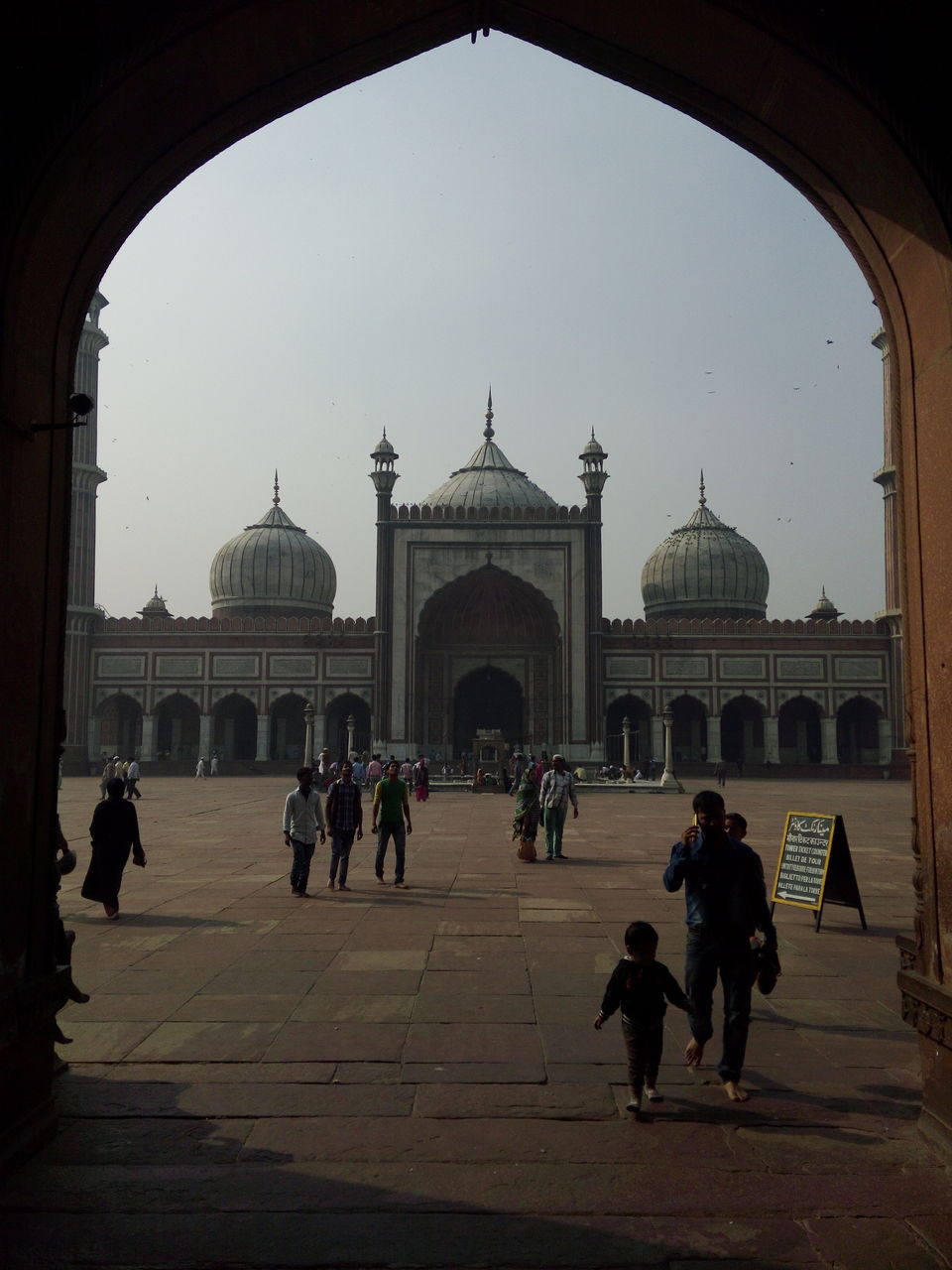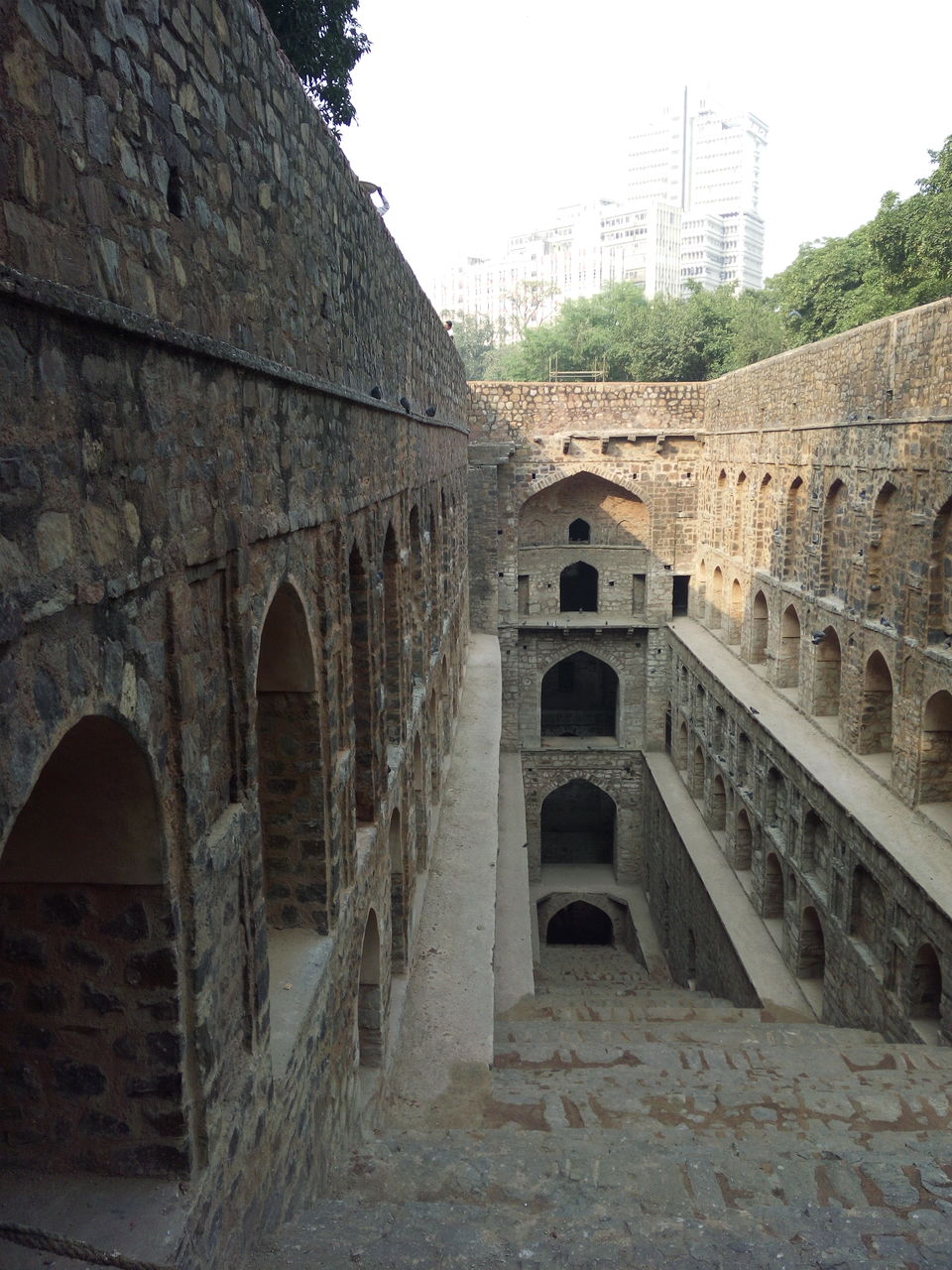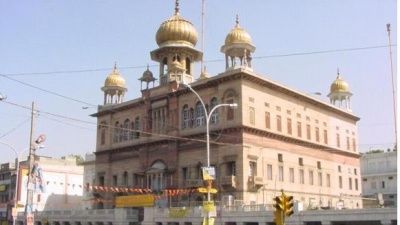 "She Was Beautiful But Not Like Those Girls In The Magazines. She Was Beautiful For The Way She Thought. She Was Beautiful For That Sparkle In Her Eyes And In Her Voice When She Talked About Something She Loved. She Was Beautiful For Her Ability To Make Others Laugh With Her Non-stop Talks. She Wasn't Beautiful For Something As Temporary As Her Looks. She Was Beautiful In Her Madness, In Her Craziness. She Was Beautiful In Her Childish Laugh, She Was Beautiful In All Her Simplicity. She Was Beautiful Deep Down To Her Soul".
This half a day in Delhi was part of my solo trip to Himachal. It was that part which I would cherish for a life time. This half a day of my trip I can say was gifted to me by #tripoto . Yes I met Nikki on Tripoto and here is where our friendship started. It's been around 2 months since Nikki first texted me to appreciate my writing about my trips. It started with discussing about travelling and then into other regular stuffs and we soon became good friends. I wanted to meet her in person and incidentally my solo trip to Himachal had a half day break in Delhi.
She agreed to be my guide in Delhi and show me Delhi through her eyes. I was excited to embark on my first ever solo trip and excited as well to meet a crazy mad girl of Delhi. I have written about my solo trip in a separate blog My First Solo Trip - Time For Contemplation, but this is purely dedicated to that half day spent with Nikki in Delhi. Leaving Bangalore in a train and after that wonderful long train journey I arrived at New Delhi railway station on the third day in the morning at 10.30am. Nikki is waiting for me at Chandni Chowk metro station from almost an hour and has called me almost a dozen times to check where I have reached. In a hurry I ran towards the New Delhi metro station and after buying a tourist card I boarded a metro to Chandani Chowk. This is my first visit to Delhi and travelling in the metro during rush hours is not an easy task. But I enjoyed that ride and a couple of stations later got out at Chandani Chowk station. Here she was, patiently waiting for me at the end of the exit gates to welcome me. We greeted each other and headed straight out of the underground metro station. I was thinking about our two months old virtual friendship and felt happy Nikki came to meet me bunking her college and spend her half a day with me. It's very important for a girl to think a lot before meeting a guy in person she has become a friend on internet, and I was glad and felt lucky she trusted me. Getting out of the tiny lanes talking non-stop she first took me straight to the famous historical gurudwara. Gurudwara Sis Ganj Sahib is one of the many historical gurudwaras of Delhi and was established in 1783 by Baghel Singh to commemorate the martyrdom site the ninth Sikh Guru, Guru Tegh Bahadur. She showed me around the gurudwara and we spent a brief time there, bowed our heads to Guru Tegh Bahadur Ji and headed out, but yeah not without having the sweet shira they give as prasad to all the visitors at the exit. That sweet dessert was very tasty and Nikki told me she and her friends regularly come here just to have that sweet shira...:P :D. After that sweet moment it was time for something spicy, and what would be better than the world famous roadside pani-puri. Wherever you go in Delhi you will find roadside pani-puri vendors and in Delhi if you don't have pani-puri you have missed something very important. Nikki and I enjoyed some very spicy pani-puri's and headed towards red fort. She chose the longest route just coz she could get enough time to continue with her non-stop talks on just anything and I was enjoying that. Red Fort that huge historical monument which I had seen only on television till now. Every year on Independence Day when our prime minister hoists our National Flag at the main gate of the Fort and watching that grand event on television feeling strong and proud of our country, today I was standing in front of that huge Fort and could not take my eyes off that beautiful strong historical monument. We headed towards the ticket counter and found it is a free visit day and no need to buy any tickets. Nikki was surprised and I proudly announced it was because of me that they have kept the entry to the fort free today..;) A gesture of welcoming a very important person ;) :D. We both roamed around the length and breadth of the fort discussing and arguing on a lot of topics related to the fort. There were a lot of prohibited places inside the fort and Nikki as a crazy girl was very much interested in breaking the rules..:P I did not support her ideas completely but yes just for some fun did join her in her craziness. After spending a good time exploring the fort we headed towards the exit. Nikki now decided to take me to Jama Masjid which she too had never been to. Jama Masjid one of the largest mosques in India built by the Mughal emperor Shah Jahan. We both were stunned to see such a large mosque and the structure of the mosque was such that can leave anyone speechless and contemplate its beauty. It's an architectural splendour built with red sandstone and white marble. Before praying Muslims go through a routine of cleansing. Cleansing themselves in preparation for prayer. The ritual of cleansing is called Wudu. Nikki wanted to perform Wudu and I too joined her. There is a water tank right at the centre of the mosques courtyard and many Muslims were performing the Wudu there. We too looking at them tried performing the cleansing ritual following there steps. It was quite a different experience to do something out of our own religion and it felt really very nice learning something new from our fellow beings culture and religion. After cleansing ourselves we roamed around the large courtyard and explored the mosque quietly and also witnessed the prayer session. Nikki had very less time left as she did not have permission to be out of her home after college hours. So we rushed out of the mosque and caught a cycle-rickshaw back to Chandani Chowk. I enjoyed the ride amidst the chaotic traffic of Chandani Chowk. Here she wanted me to taste the famous Nataraj Dahi Bhale. A small shop selling famous dahi bhale's from a time way before we got Independence. We both enjoyed the dahi bhale and left the place as now she had a surprise for me in Connaught place. Connaught place at the heart of Delhi houses many commercial establishments, restaurants and eateries and it's a shopper's paradise. We were here because Nikki wanted me to try the "Chuski Pan". Despite being a pan lover I had never heard of any pan named as chuski pan. I was very excited to try this pan and to my amazement it was no less than experiencing a current shock after eating that. The old tagline "Zor Ka Jhatka Dhire Se Lage" suits it best. Nikki was recording my video as I was jumping here and there after eating the pan. I would definitely recommend everyone to try this Chuski Pan whenever you go to Delhi. With very less time left in our hands we headed straight to Agrasen Ki Bowli. It's an historical step well near Connaught place and has been shown in many Bollywood movies. To our shock it was under renovation and barricaded. We could just see it from top few steps but could not explore it deep down. We sat there for a brief time and this was the last place Nikki could show me as she was getting late and had to go back home. After spending sometime there we headed towards Rajiv Chowk metro station from where Nikki would board a metro towards her home and I would board a metro towards Majnu Ka Tilla from where I had to board a bus to Himachal. At Rajiv Chowk Station It was hard for me to bid bye to such a cheerful and crazy girl who made that half a day of mine in Delhi a day which I would remember for rest of my life. There's a lot left to see and explore in Delhi which I will do on my next visit. I also promised Nikki that whenever she comes to Bangalore I would be her guide and show her my city in my style. As we both bid bye to each other, Nikki's metro arrived and she boarded the train and left. I sat in Rajiv Chowk Station contemplating about the whole day and then after sometime boarded a train towards Majnu Ka Tila.
In today's digital world it is not at all difficult to make new friends anywhere in the world and how unknown people can become our lifetime friends. It's just that we have to open our hearts to the various possibilities, step out of our comfort zones but at the same time be careful and take right steps. Traveling is the best way to meet new people and make new friends.
Keep Traveling, Keep Exploring, Keep Living, Cheeerzzz Fellow Travelers...:) :) :) (y) (y)