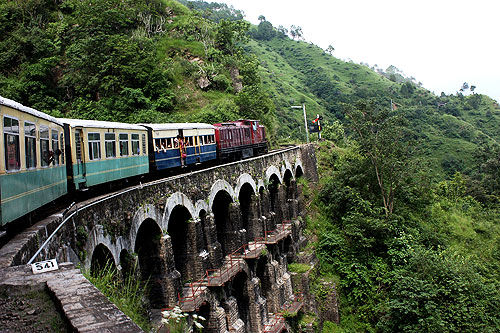 Second semester of Masters at NIFT, New Delhi was about to start and a long weekend of 15th August was nearby. And yes I believe 15th of August should be celebrated by doing whatever you want to do, staying at home and sticking your face to DD national is not proof enough of your Nationalism. A friend used to live nearby my place during those day and his place was my second home.You could have found me at his place most of the time, eating, sleeping say,Living. As soon as I reached home, I got a call from him asking me to reach his place asap.He used to do that always,gives you a call and ask you to be at his place asap, Nothing Further.What this does to you is elevate your curiosity and you just cant stop yourself to be at his place,how disgusting it may look though. Pretty Smooth!!
So my curiosity took me to his place and i was greeted with a plan of drinks and chicken and it is what i never say NO to. After a good long greet and meet with him and his flatmates I was introduced to the plan of a trip to Shimla. Being a Pahadi, this plan looked gravely boring to me. To my displeasure, I was inducted to this trip without my consent. The plan was made, tickets were booked, first from Delhi to Kalka, which cost us 270 INR for a distance of 268 Kms and the boarding was scheduled 9:45 PM and the majestic and historic toy train ride to Shimla.
THE TOY TRAIN
It was evening of 13th of August, the sky of Delhi was covered with black clouds and we boarded metro to Kashmiri gate it started raining. It felt like a good omen to me, a good sign of what was awaiting for us all in Shimla.
At Kashmiri Gate, I met with our third partner to Shimla, He looked decent and friendly.
Although I am very chilled out but my introvert instincts always have another set of suspicious eyes.
I was reluctant till my friend slept and we started having a conversation and we got to know each other a lot better and my suspicious instinct took a back seat.
The trip to Kalka was crazy as the bus dropped us 4 Kms away from the railway station at a chowk around 3 o' clock in the morning in the dark.Street was dead,not ever dogs were barking.We just prayed someone to show up so to get the directions and miraculously(i seriously don't know how?) night watchmen showed up, banging his stick on the road. I cannot tell it just sparked faith for god in my atheistic heart. Frankly if I would have been a little less atheist, today you would have found me writing about Gods,ISKON etc. Thankfully that is not going to happen, atleast in this life and if there is no re-birth, I am dying an Atheist.
So we asked that watchman direction to the railway station and not surprising it was 4 Kms from our location. the walk to station was very scare as it was dark.I would suggest to carry a flashlight or a phone with a flash,which i didn't had that time.When we reached station it was dead silent and we laid our little bags on the benches and waited for the tea shop to open.In an hour the Toy Train arrived at the station so does other passengers and arrived the bad news that mine out of us three, reservation was not confirmed. We went to the TC regarding our problem and he suggested me talk to the TC of the shift regarding the problem and the issue would be resolved.Keeping his suggestion in mind we board the train,it was chaotic.All seats were occupied and people without tickets were seated on the train.Everybody was confused and then we heard a firm voice "Jiska reservation nahi hai wo sab utar jao warna mein raste me utaar dunga".(Step out of the train if your ticket is not confirm or i ll kick you out during the journey"). In came the Punjabi middle aged man clad in a suit, he was the TC of the shift.
Everybody was out within minutes and we got to our seats. he started asking for ticket and we flashed him with our tickets and seeing one unreserved seat, he demanded 50 rupees for the seat and offered me the seat.I paid hesitantly and owned the seat.(book your tickets before hand, seat get occupied pretty fast or pay 50 rupees extra).
The engine whistled and the journey began and believe me you people, being a pahadi I should never feel so astonished to see the mountains but surprisingly i was thrilled. This is so much better, I said to myself. The scenes were so serene and appealing that I could hear my heart saying "you belong her, in these mountains". It was just majestic,gripping and just makes you high to a different level, you would never want to come back to normal.There was a stoppage and people took morning snacks,tea for refreshment.Then started the selfie session;selfie with train,engines were taken in large nos. and then again the train started moving on and the feeling of belonging came back and i just got married to the thought of settling in Shimla was impregnated to mind by those mesmerizing scenes.
A five hour sensational journey ended and I was disappointed just by the thought that it was ending and we need to get off the train. Just when I started to feel disappointed, the Rain of Shimla at the station brought me back to life and taught me a lesson: Be Patient, You will be Amazed and Amazed I was to see why Shimla is a place to be, Twice a Year.
There is more to this narrative but its for another time.
Till then, Keep Traveling, where you always want to.
Yours