Rating : 4/5
Connaught place is fast becoming a generic hub of swanky fine fine restaurants and innovative conceptual bars, almost transforming the central delhi food and nightlife scenario. The latest addition Explore the world of aphrodisiacs & experience exotic flavours that excite and delight the palate. Expect a bountiful use of aphrodisiacs: chocolate, chillies, spiced and lots more all across their food and drink menu.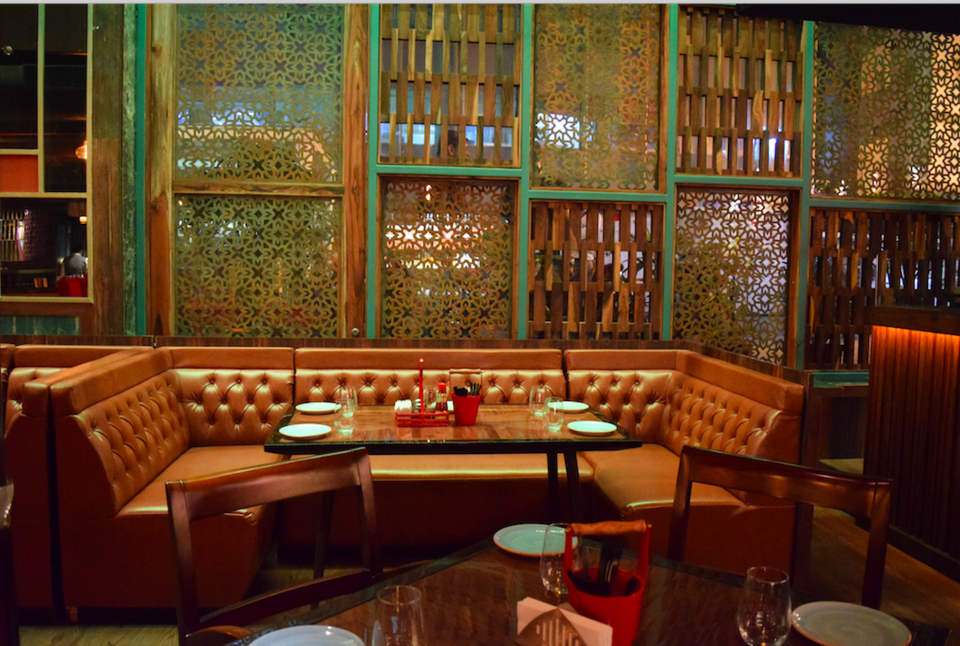 Ambience : The restaurant has a seductive, saucy vibe to it with it bold and bright interiors colour palate. Wooden flooring, dusty pink couches, majestic design and quite a collection of temptress frames across the space lends a rather venereous touch. The slanting bar, all lit up is an interesting play at Hot Mess.
Service: very very warm and attentive staff members who were on their toes. Food arrived quick and looking pleasing as ever.
Food: seductive, pseudo Indian, highly fusion and mostly lipsmacking.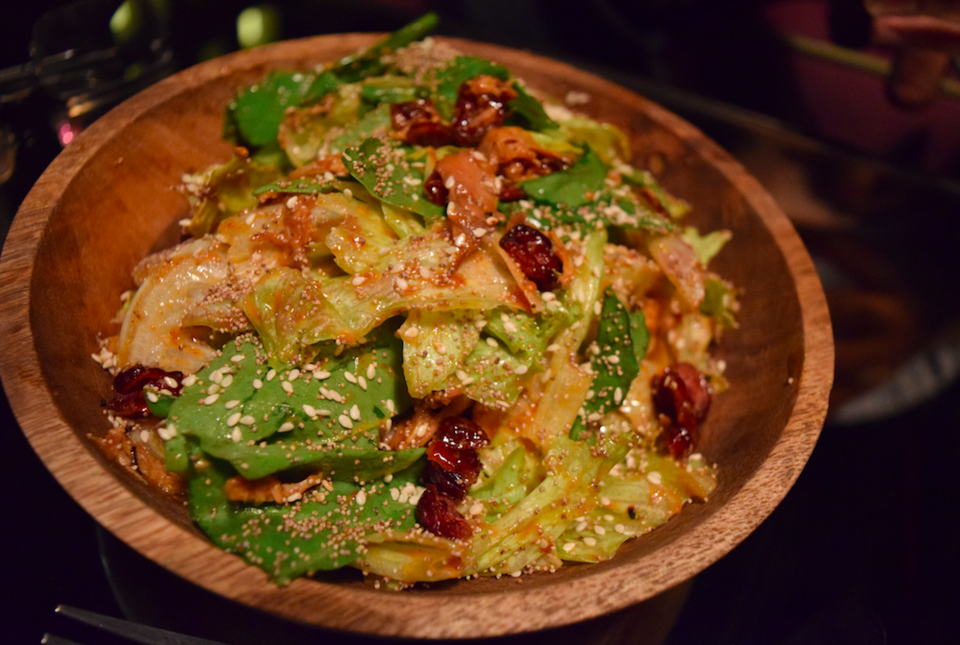 *Cranberry chicken salad with spinach was a pop of giant flavours and textures paired in a perfect match. The sweet cranberry dressing on the chicken salad tasted divine. I could eat that salad ever day of the year.
* Salt and Pepper pad Thai was a classic warm Asian noodle salad with basil and lemongrass hints. Tasted sublime.
* Mutton galouti pav with fermented chilli paste wasn't as decadent as I expected it to be. The mutton galouti lacked depth of flavour. A very average dish.
* Braised lamb sliders were filled with delicious sliced lamb cooked in a sweet spicy brown sauce. Very tender and flavourful. Highly recommended.
* Spicy cheese chur chur naan pizza was the first of its kind that I have tasted and a serious contender for one of the most amazing fusion marvels I ate. Flaky buttery crisp pastry toppled with your regular pizza ingredients and a lot of cheese. Quite an indulgent bite there and absolutely amazing on the palate.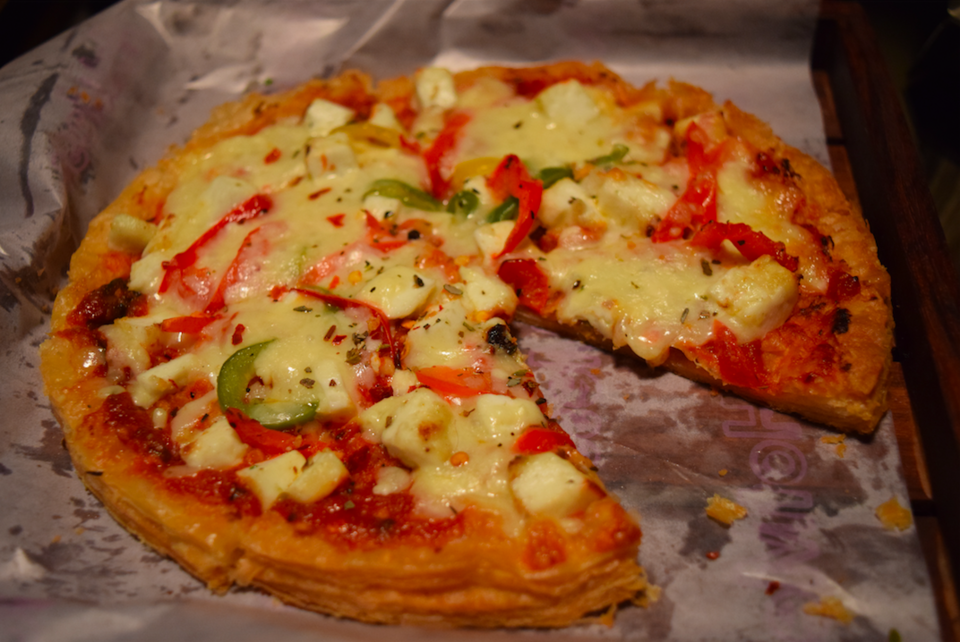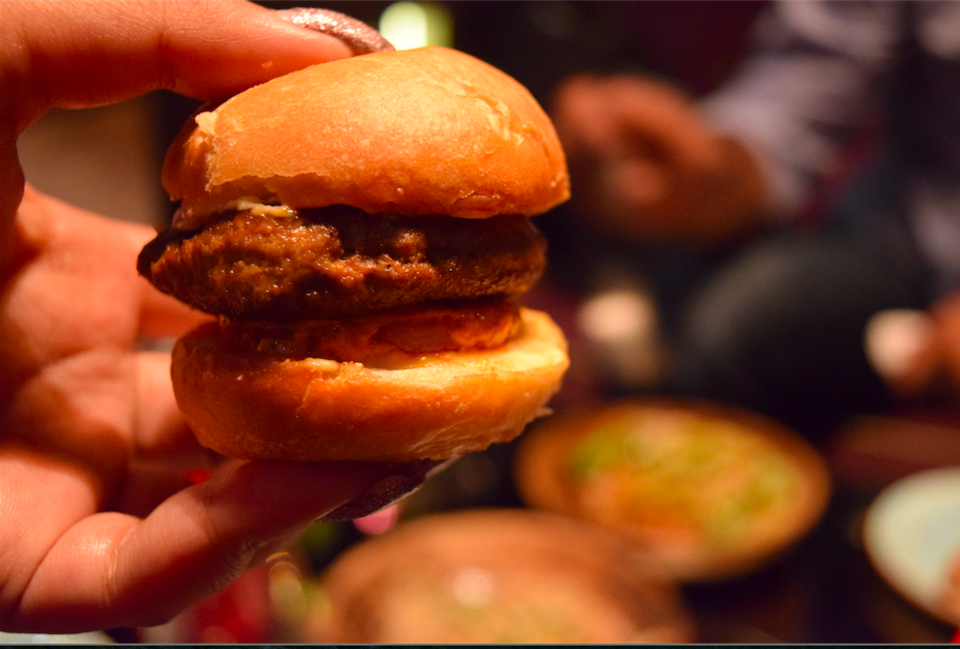 * Bourbon smoked honey chicken served in a Jack Daniel smoke with full on theatrics was feasty on the eyes and tasted good.
* Samosadillas with aam Panna chutney was interesting with a veg tangy filling and a sweet spicy chutney that elevated the bite to another level.
* Dahi ke kebab weren't my favourite. Can be avoided.
* Jumbo mutton keema parantha was well, quite a plateful of happiness. Huge keema stuffed parantha glistening with butter, loaded with some more cooked keema in spicy goodness served with chutney and red onions. Pretty badass.
* Braised lamb with mash & red wine jus was surprisingly most tender and juicy with a beautiful saucy jus and creamy mash. Highly recommended.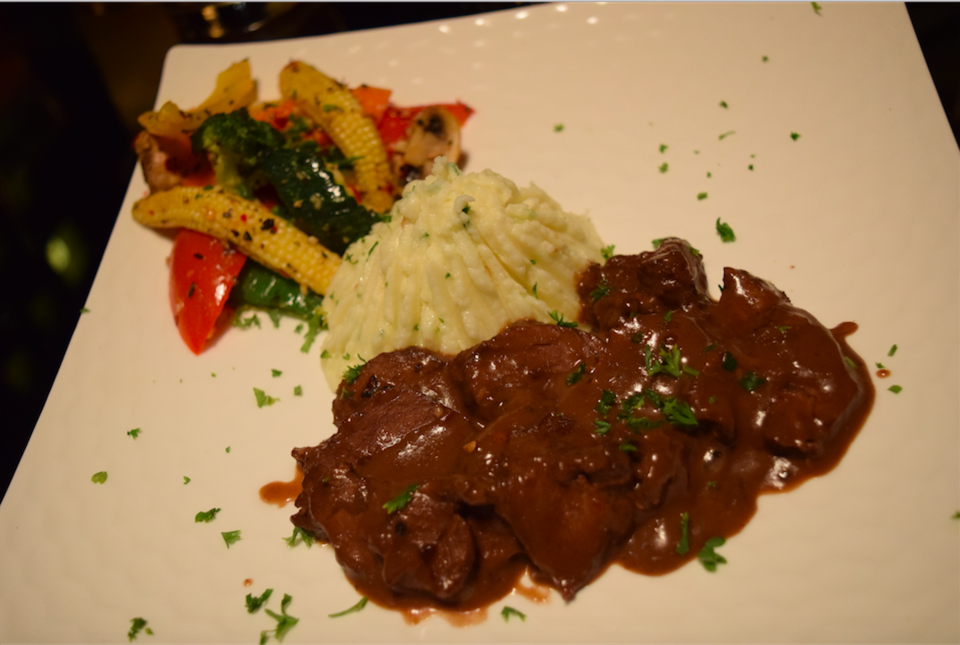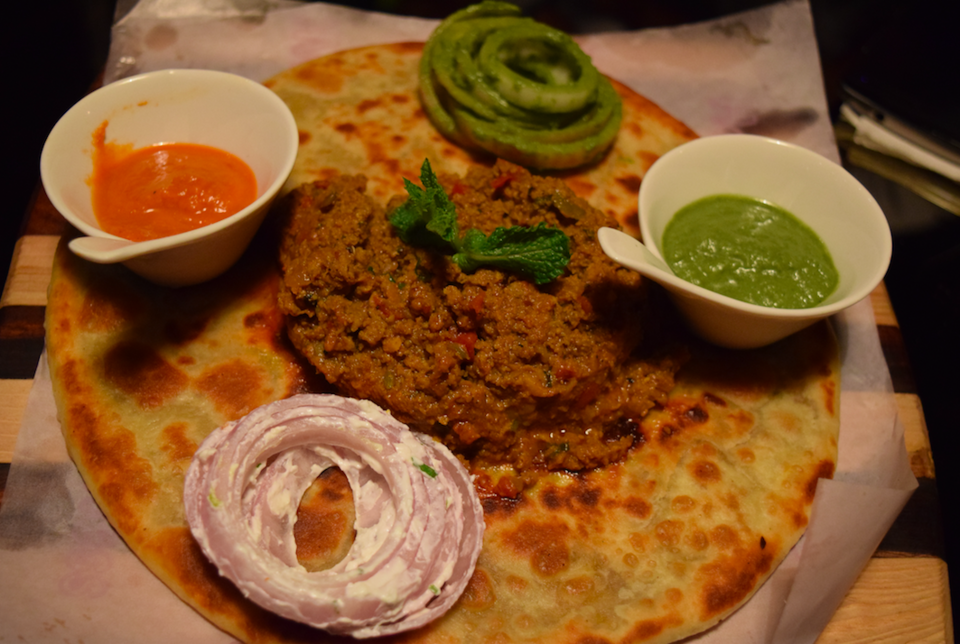 * Punjabi Butter chicken and Dal Makhni, essentially Indian, were creamy rich and decadent paired with garlic butter naan. These were no less than the flavour bags you'd find in an authentic Indian restaurant.
* Fish in black bean sauce, sweet and sour with tender cooked fish pieces. Yum.
* Assorted mushroom with bamboo shoot and soy was spectacular. Beautiful variety of mushroom cooked in a semi sweet oriental sauce. I licked this dish empty when my stomach couldn't even bear another bite.
Drinks: The aphrodisiac cocktails are the highlight of this fusion bar. Immensely creative and not just boozy, these are big on flavours. The bar menu is elaborate but I picked my personal faves. Must try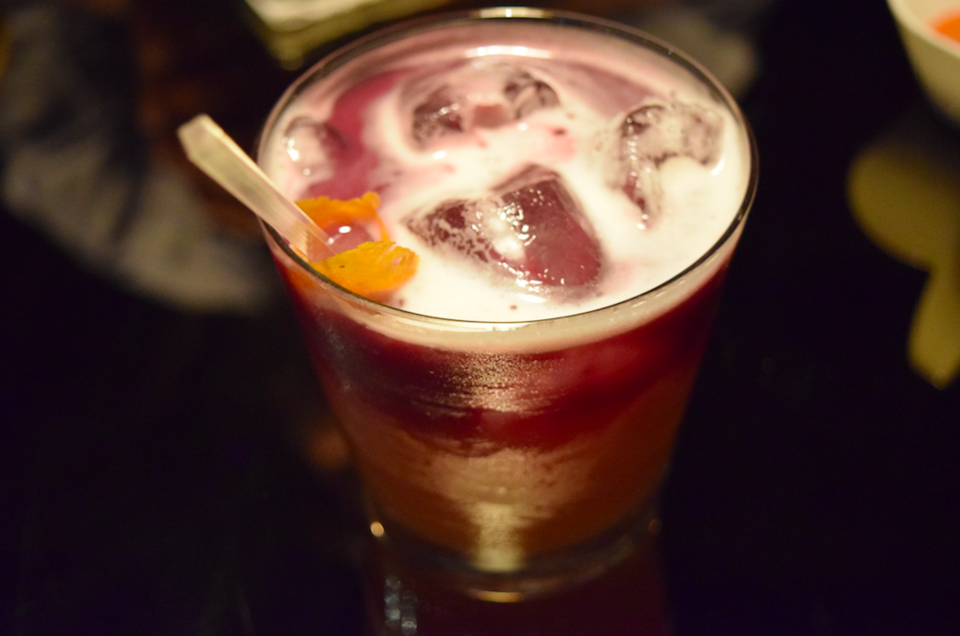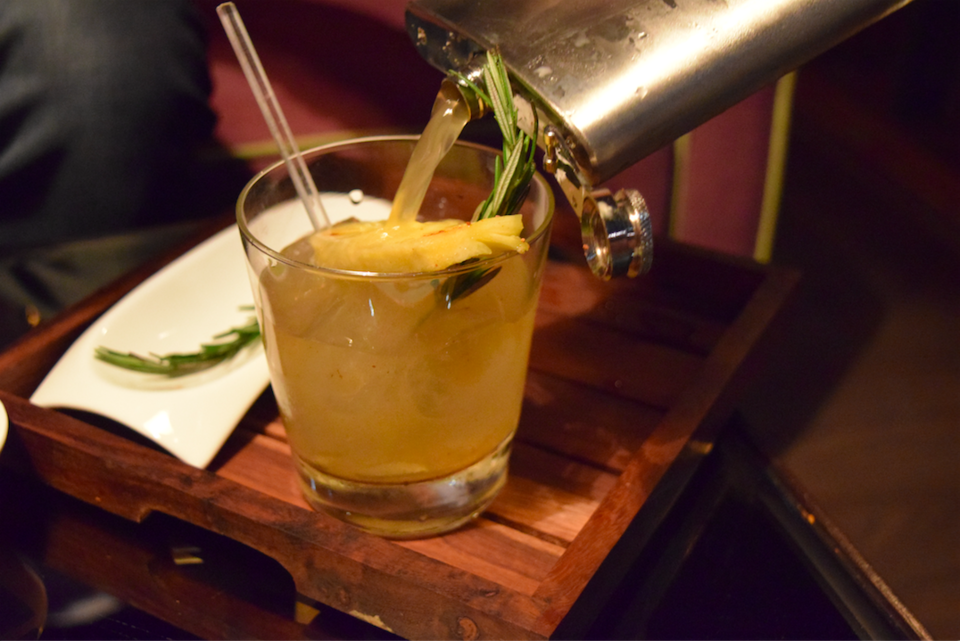 New York sour
Pouch mojito
One for the road
Penicillin
The Sheesha was quite a show. Inventive and inviting indeed, their Sheesha is the kind that one can smoke from and even drink from. Now that's an attraction for all Sheesha lovers and only available in Hot Mess as of now!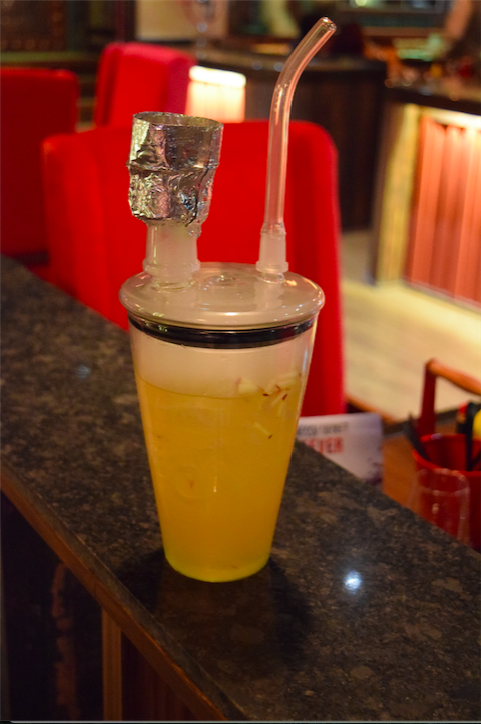 Dessert: Well, now, an aphrodisiacs experience is incomplete without a sweet sinful indulgence.
* sugar free firni was creamy, just rightly sweetened and delish.
* crunchy chocolate cake was just bloody beautiful with layers of chocolate goodness, creamy and crunchy all put together in one humongous guilty bite.
* Red velvet brownie with vanilla ice cream was a tad bit dry with one dimensional flavour. Could be more gooey and moist.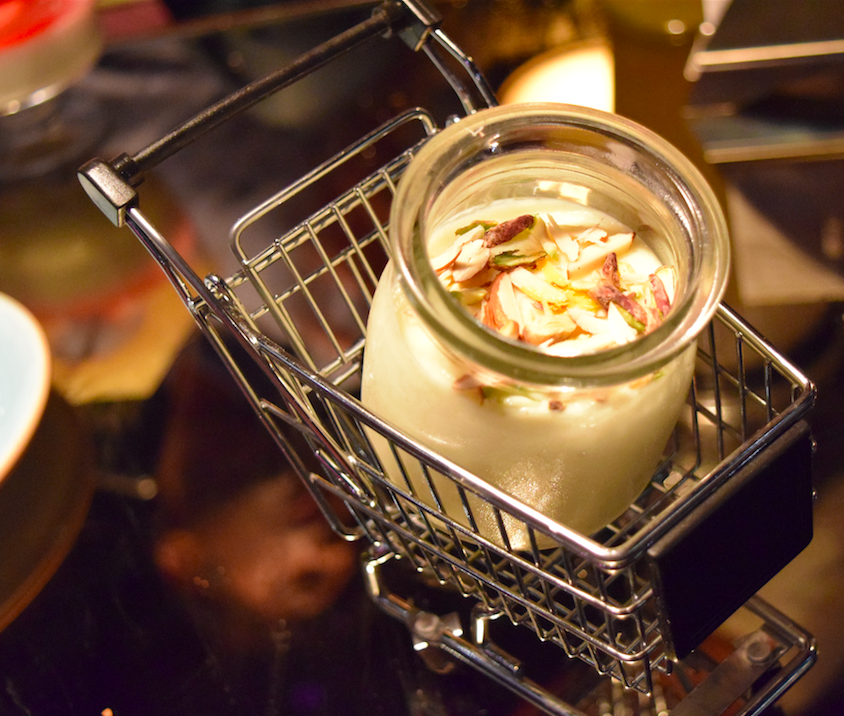 Verdict: Billing to be the first aphrodisiac bar in the country, this one deserves a visit. The food is elaborate, drinks are quirky and the ambience promising.
Cost/ person Rs 1500 (inc alcohol)
Will I visit again? Yes.
This blog was originally published on Sukhmani Sakhi.