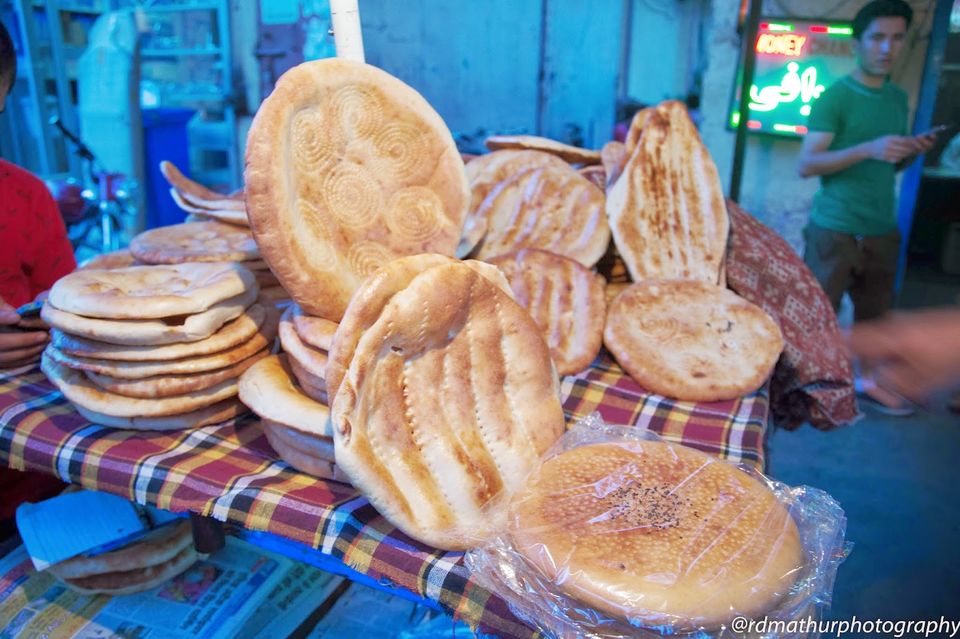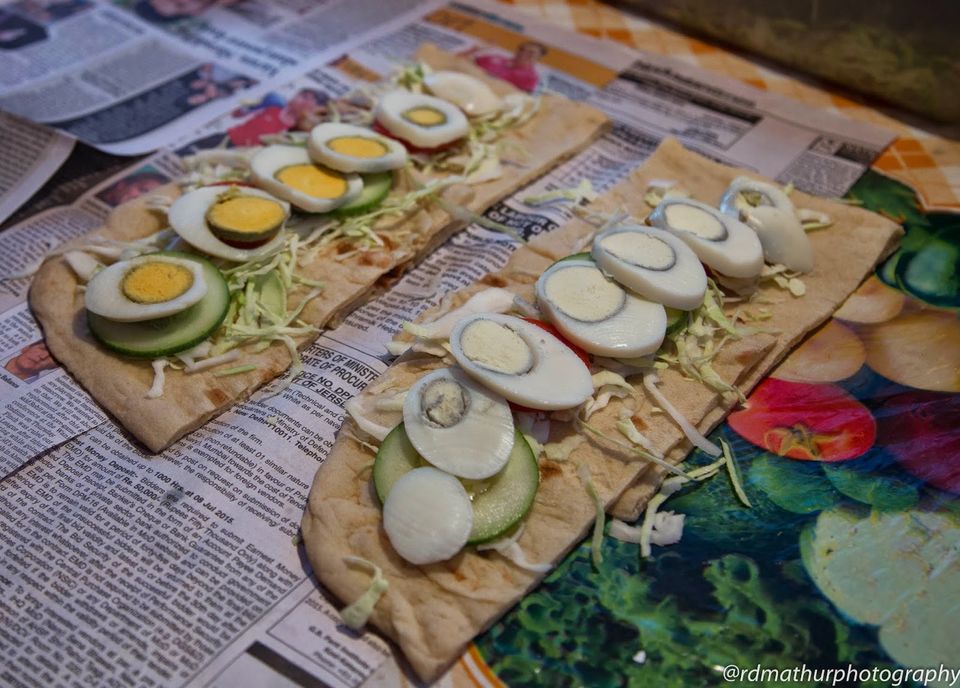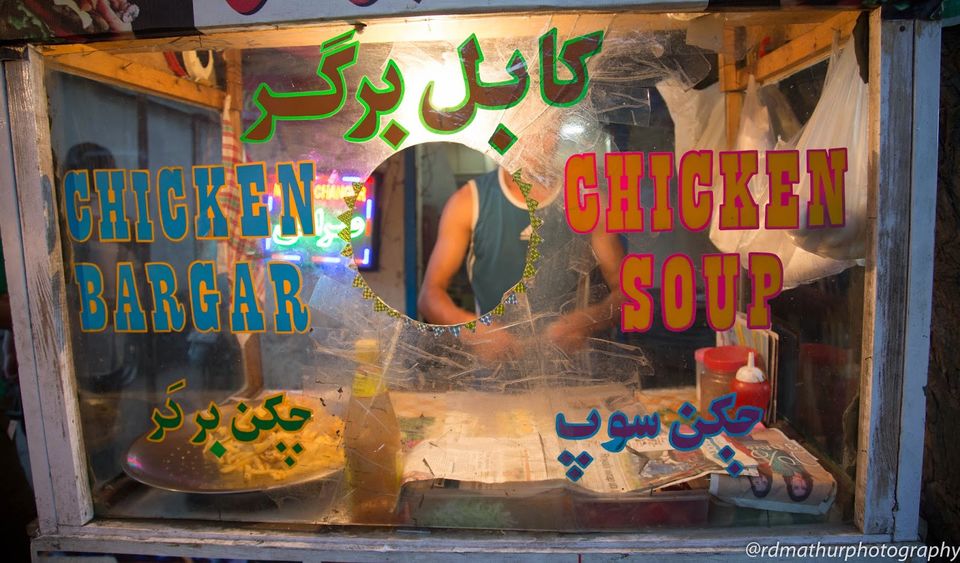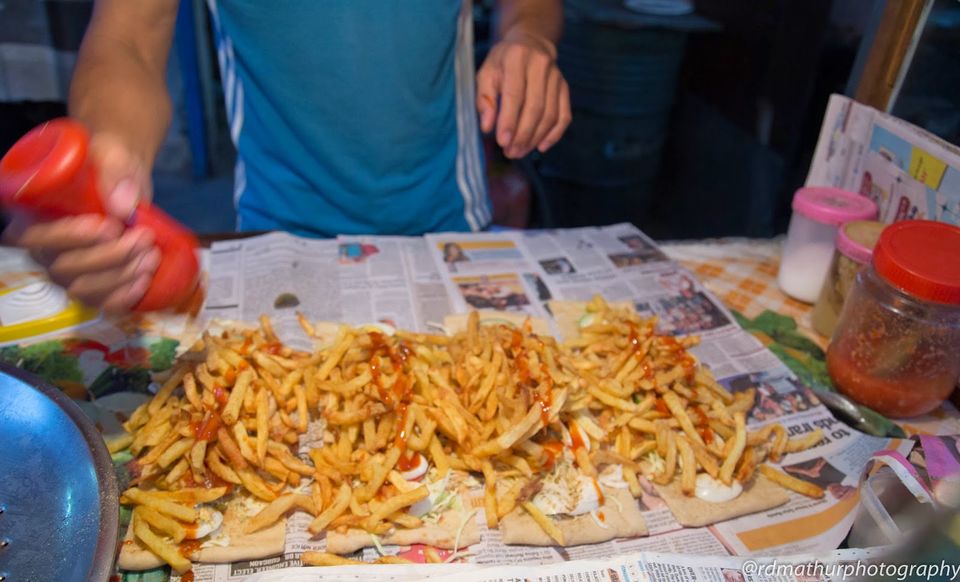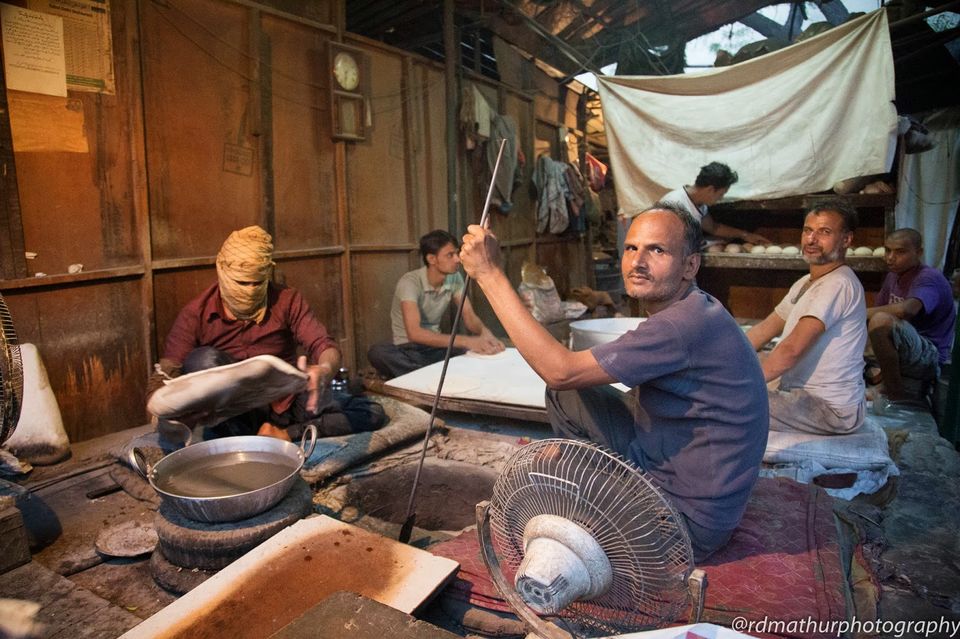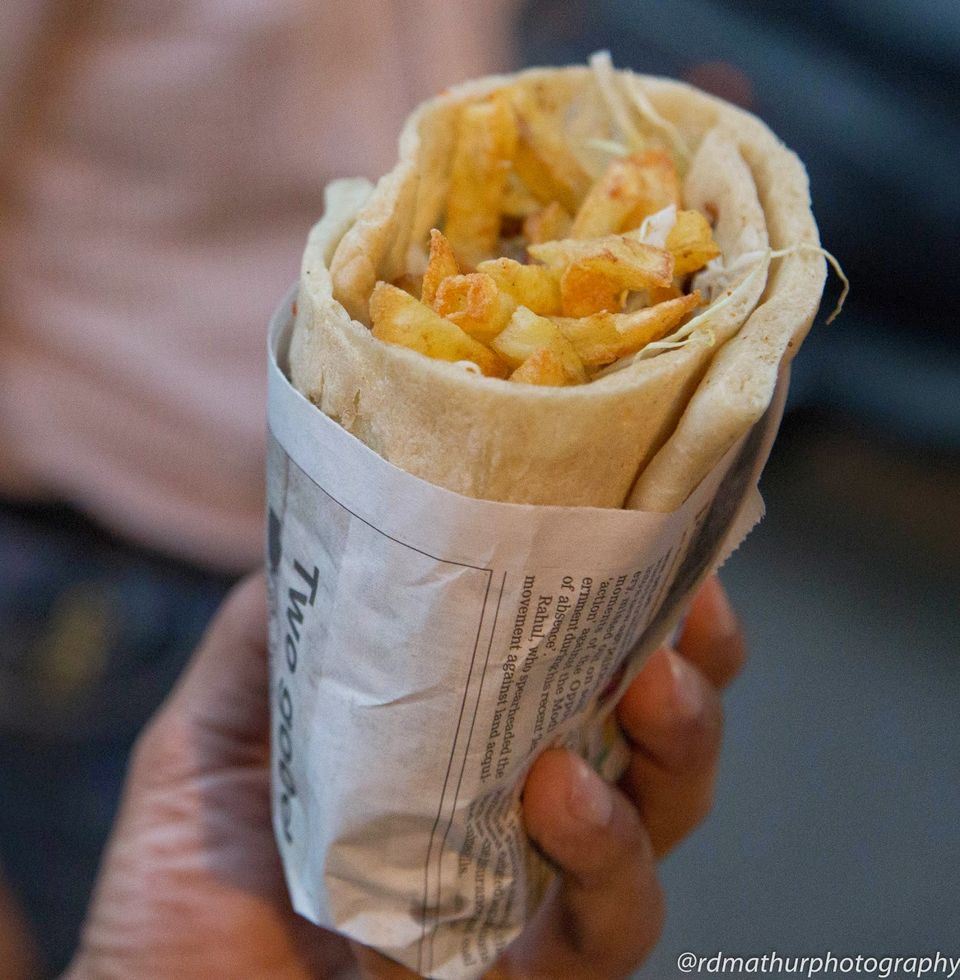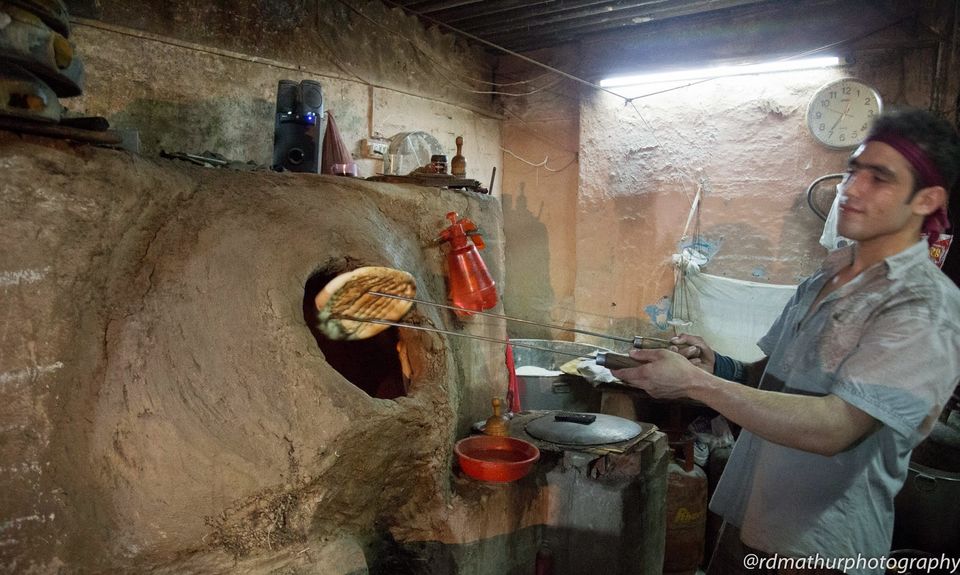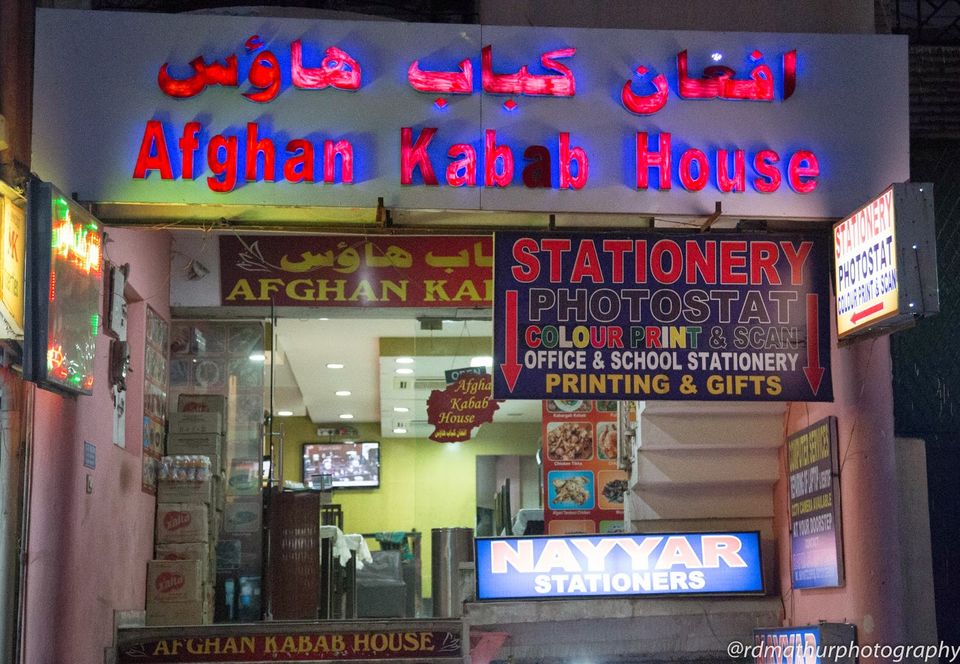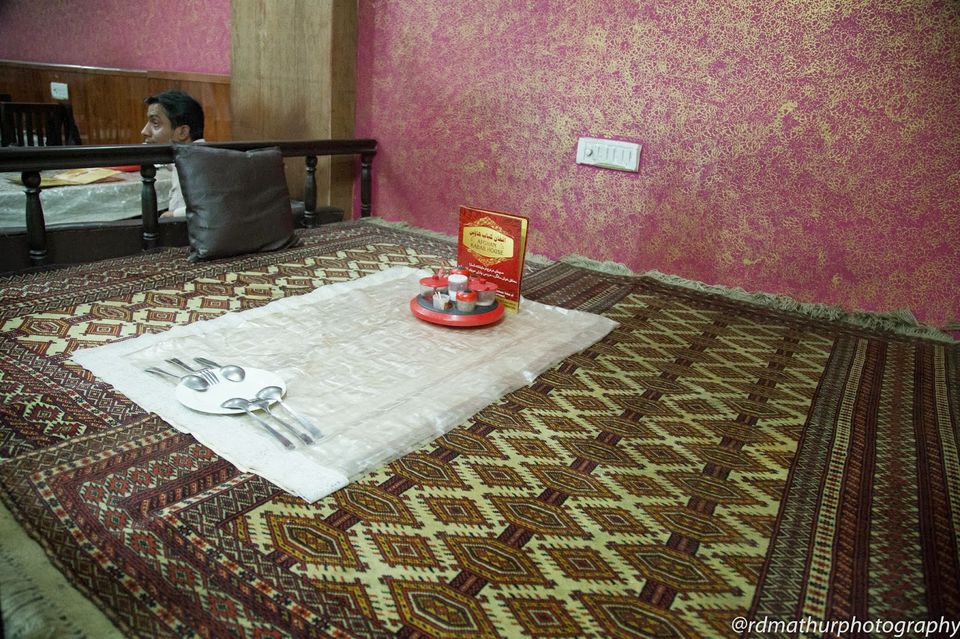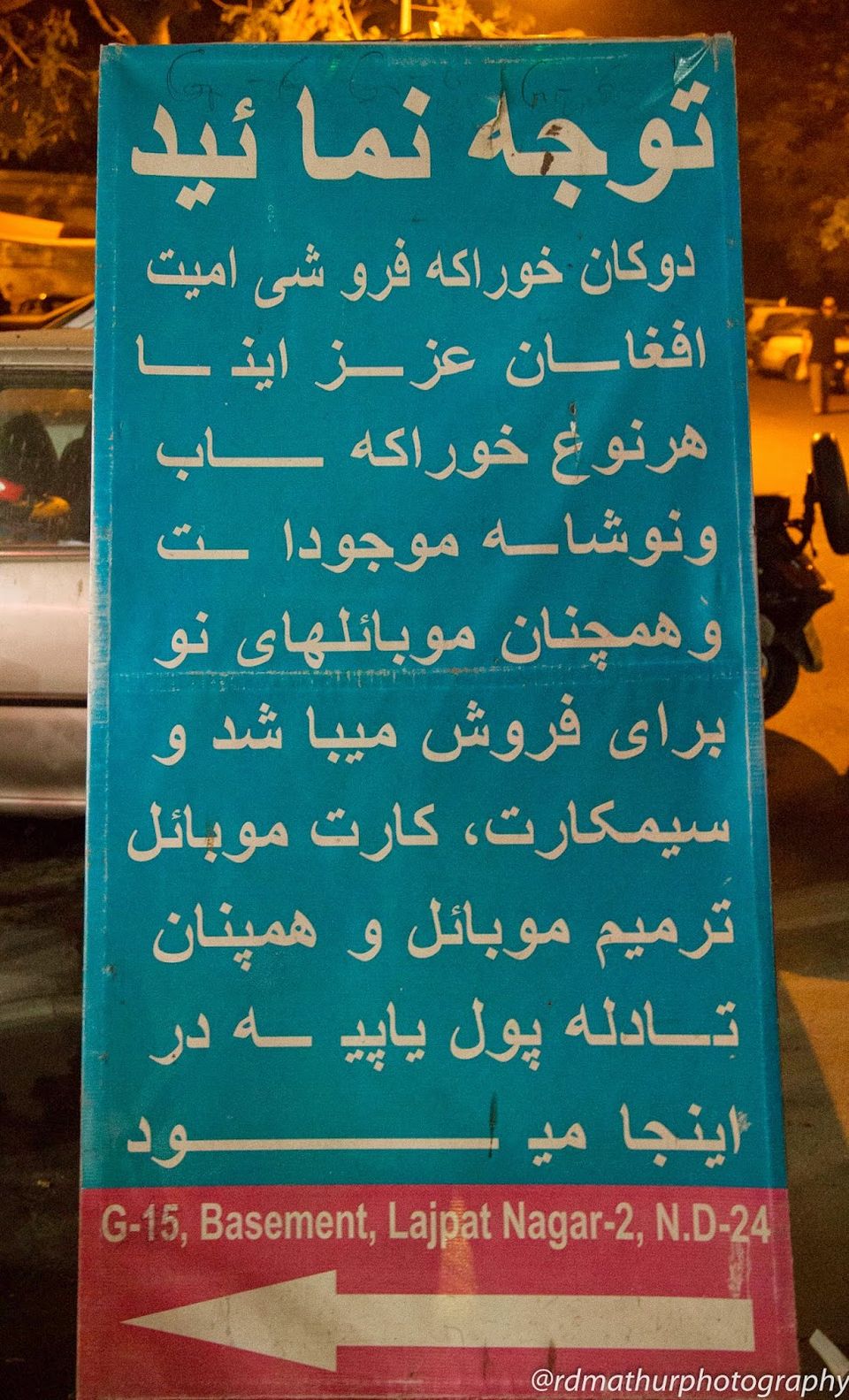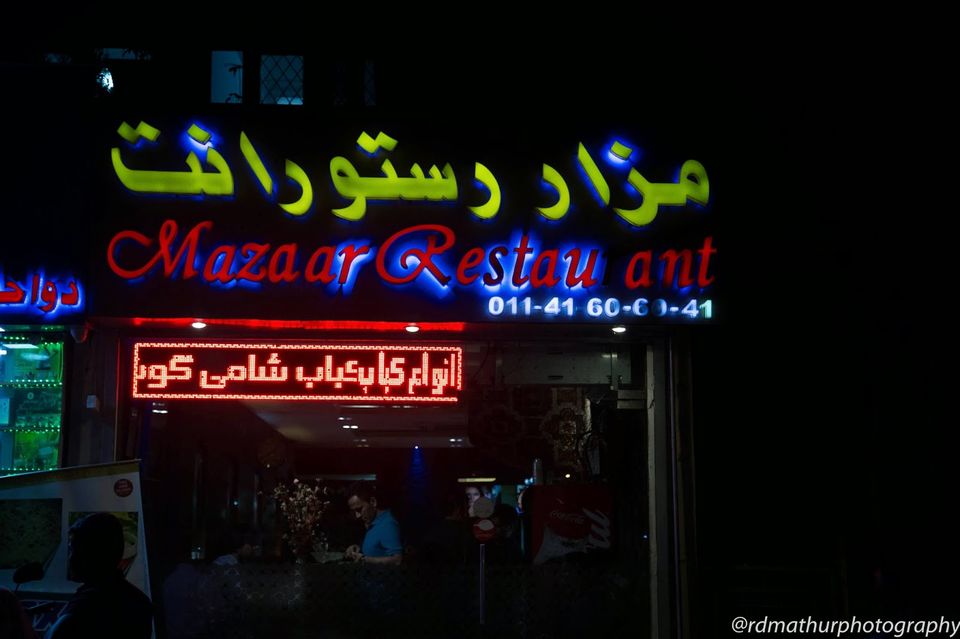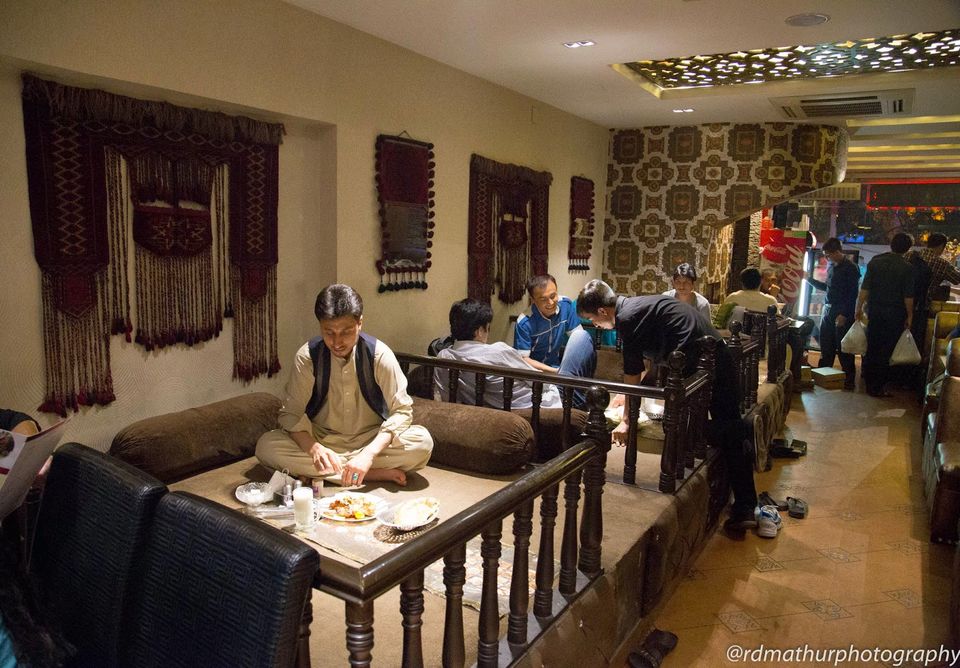 On a relatively hot late afternoon 5 of us got together in Gurgaon and headed straight to Lajpat Nagar II in New Delhi. Our aim, to explore the by lanes of the Afghan Colony in Lajpat Nagar and enjoy Kebabs. The location was not a surprise, as after India opened up medical tourism large number of Afghans started visiting New Delhi for medical treatment and today Lajpat Nagar is home to over a hundred Afghan families, including many of whom came to Delhi in the early '90s to escape the chaos of post-Soviet Afghanistan and also who came for medical treatment but stayed on.
To give families a flavour of their home several eating joints came up, many of them exclusively makes Afghani naans. In Afghanistan, there is a tradition that families cook the rest of the meal at home but get the bread from a nearby Naanwai(baker). These Naans are quite different from the Mughlai one we're used to as they are largely made of fermented wheat flour (Atta), not maida.
After patting a large chunk of dough into a squat ball, a man dimples it in a grid-like pattern by stabbing it with his fingers and puts it on one edge of a long cloth-covered tablet, and stretch to about half a metre long, to give the Afghani Naan its distinctive shape. Then he slaps the Naan onto the inside of the clay oven, where it bakes like any tandoori bread. You can see stacks of Naans piled up on small tables from where a stream of customers buy them before meals.
We started our food walk with an Afghani Burger, which in reality was boiled eggs on a naan with a whole lot of potato fries and dollops of sweet tomato ketchup giving it a very unique taste.
Next stop was Afghan Kebab House, where we tried Kebab Chopan, Kebab Bhakhtiyari and Mutton Kebabs. Chopan kabob is a bit of a regional specialty in Afghanistan and is supposed to be named after shepherds (chopan) who rubbed chunks of lamb on the bone with plenty of salt, skewer the meat on twigs or small branches, and roast them over fire while watching their flocks. Kebab Bakhtiari is a combination of Chicken and lamb in a decussate form and its name comes from theBakhtiyari people.
The kebabs were cooked to a perfect tenderness and the burnt charcoal smell makes you chew the bones too. It is small place without any fancy trappings the focus being on food alone. Apart from the tables the restaurant also has a traditional "dastarkhan" laid out where you can either sit and eat or offer Namaaz, or just swap tales with friends. For music the Afghan TV plays in the back ground.
Each plate of Kebabs has 10 pieces and most of the Kebabs are reasonably priced. They are served with a salad consisting of Capsicum slices, tomato and cabbage shreds and their traditional Naans.
Our next stop was Mazaar Restaurant, which is also a small place but the decor was slightly better than Afghan Kebab House. We ordered Uzebki Naan, Qorma Kofta and Mangtu. Mangtu is momos Afghan style but the difference was the sauce which was made of tomatoes and yoghurt, and wasn't spicy at all. The Qorma was again pure keema balls in tomato gravy which was sweet rather than spicy. We also tried their salted lassi which had shredded Cucumber in it. Since only Phirni was available in sweets, we avoided the dessert.
Understated spices and the absence of oiliness was common to all the dishes we had, which made them both easier on the palate and lighter on the stomach than the typical Mughlai meals you get in Delhi.
So strong is the Afghani influence in this part of the city that at times you forget that you are in India as signboards appear as if they are in a foreign land.
This trip was first published on Mathurrdm-journeys.
Frequent Searches Leading To This Page:-
afgani food in delhi, afghani restaurant in delhi, Afghan Food For The Meat Lovers In Delhi, Afghan Darbar Restaurant, afghan food trip in delhi