Rating 5/5
Chi is sugar and spice and everything nice, literally!
Mesmerising cuisine and a brilliantly bright space of good food and good vibes. I think it is safe to say that the dining experience made me "weep sweetly" with the explosion of flavours I experienced during my meal, not once, not twice but several times.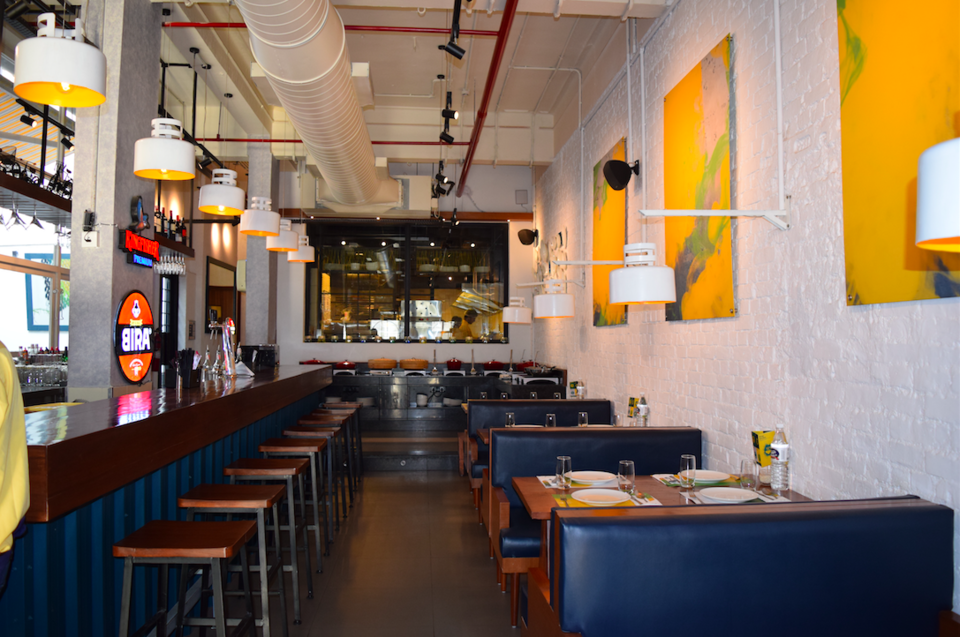 As you enter the restaurant you cannot help but get consumed by the sunshine tones used in the interiors. Bright and warm, the walls are done up in shades of yellow, green and off white which leads a rather soothing touch to the space. Divided into several sections, a live kitchen, an elaborate bar and an open terrace, much effort has gone into designing the space. Bathed in daylight during the day and dimly sparkly at night, the ambience is a straight winner here.
Moving along, the staff is very friendly and courteous. They are well acquainted with the menu and food arrives quick here. Fast, fresh and delicious.
I picked out a few thirst quenchers to calm down my nerves in the hot evening and the mocktails were just the right pick.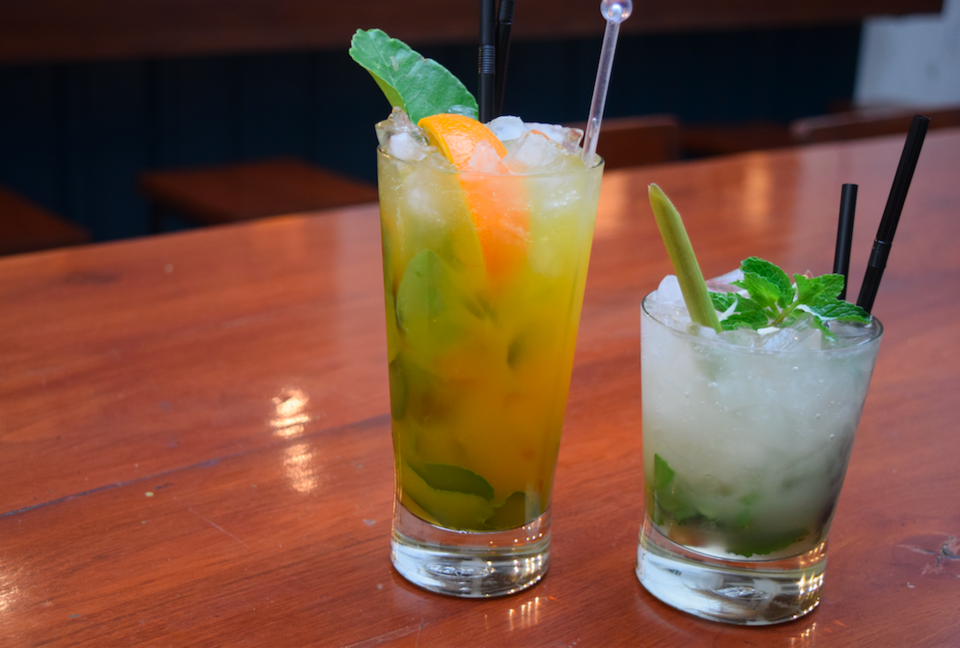 Buddha's Palm was freshness personified. Made with triple sec, kaffir lime, lemon wedges mixed together in magical flavours. Highly recommended. Next I had a Thai caprioska which was another beauty with Asian flavours of galangal, lemongrass and ginger. Freshness! I ordered myself an interesting cocktail Pod Thai made in vodka coconut water and cucumber. That liquid of pure boozy magic, it obviously made me tipsy but in the right way!
Coming down to serious grub business, the menu is pretty darn exciting and elaborate with your traditional Asian delicacies and some modernised versions.
In one sentence – I was ambushed by a flavour tsunami.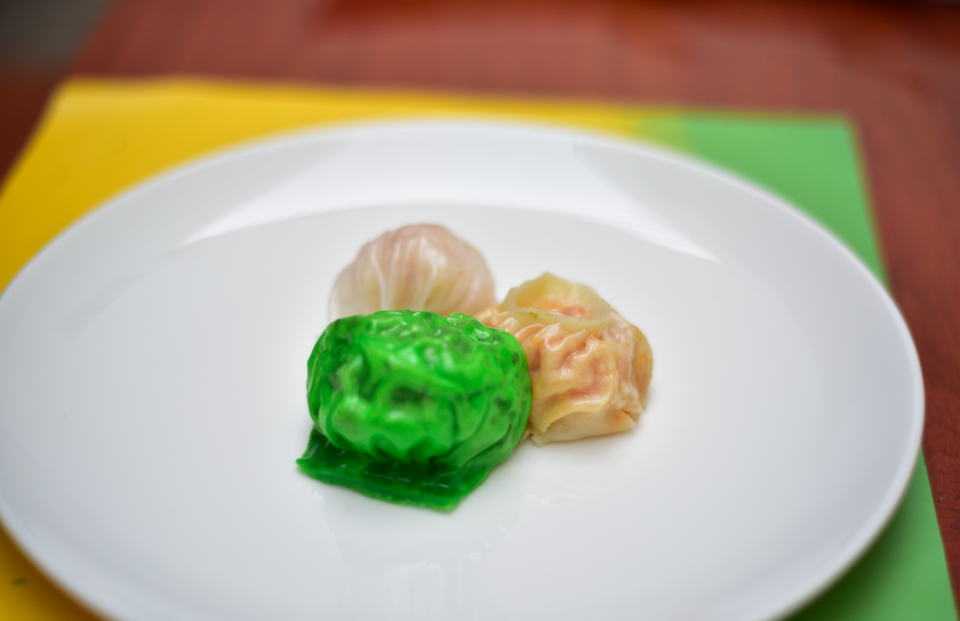 We started off with an array of dimsums which happen to be my usual favourites. Prawn Hargao was just a sublime little bag of seafood flavour. Minimally seasoned and delicate. Mushroom spinach dimsum looked green and pretty and tasted good, mildly spiced. Spicy chicken dumpling was classic and well made. Loved how the dimsums tasted decadent despite being simple. Up next was the light and spicy sweet Tom Sam Salad that I absolutely loved thanks to the fresh ingredients.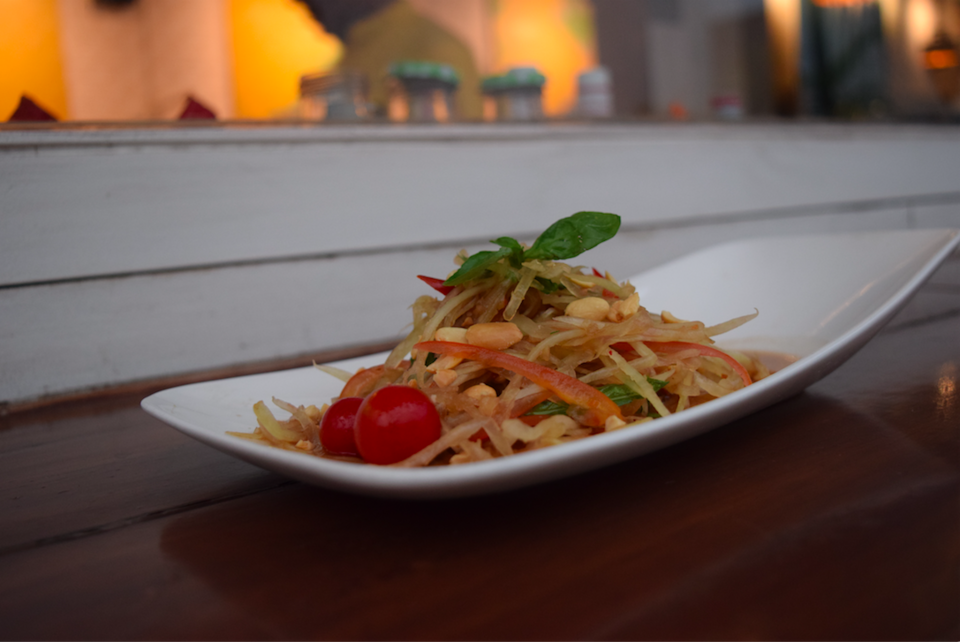 Next came the delightful Chicken Pho which served as the perfect subtle palate cleanser. Vietnamese flat noodles simmered in chicken broth that was heavily flavoured with aromatic lemongrass, basil and lime. The broth was clear and just a beautiful celebratory amalgamation of asian flavours. Following this, we had some stunning appetisers.
Kung Pao grilled prawns were marinated generously in lemongrass and garlic finished off with a tamarind glaze and tasted spectacular. It's hard to define that mouthgasm in words. These were followed by the quirky orange grilled mushrooms, different but refreshing.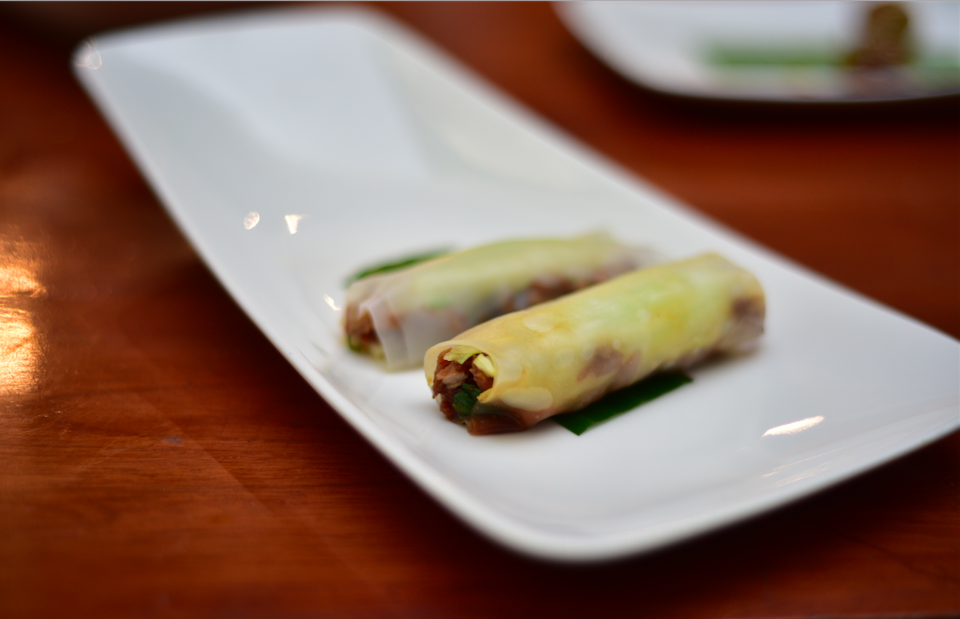 The piece de resistance was the Roast duck rolls with Hoison sauce, for the quintessential duck lover. Served cold with cucumber batonnets and spring onions these were most sweetly flavoured and tasted just divine. I could have a dozen of these and still want more! Highly recommended.
Salt and Pepper crispy prawns continued to waltz on my palate with just the perfect crispy crunch and juicy bite complete with an equilibrium of spice. A must try for the prawn aficionados.
Not that I needed more on my plate but what the heck? I moved along to the main course where is stuck to basics.
Kung Pao chicken was sweet and fiery at the same time with Sichuan berries and am sun dried chillies mixed with tender cubed chicken. The Mapo Tofu tasted even better to my carnivore palate because it had truck loads of yummy Asian flavours mixed into shiitake and tofu in a sour spicy paste. Having lost all inhibitions at this point and being the greedy glutton that I am, I mixed these lovely dishes into the burnt garlic fried rice and enjoyed every morsel down to the last one.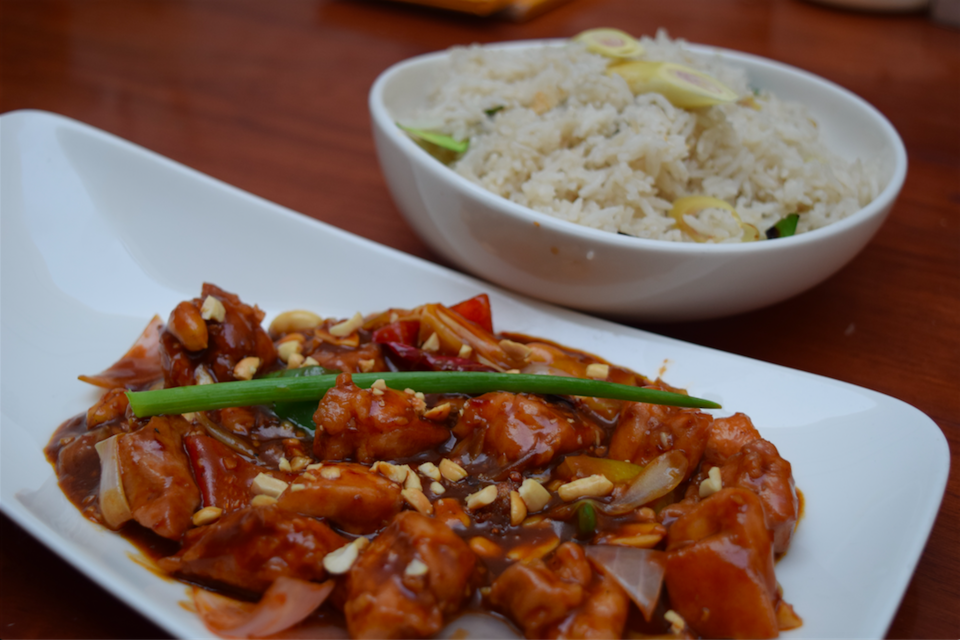 Making desperate attempts to create some space in the abyss of my tummy for dessert, I was fairly amused by how much my stomach could happily handle because the dessert kind of owned me at the first bite.
Coconut pancakes with orange drizzle and vanilla ice cream was a multiple surprise package with a gooey coconut filling inside silky thin pancakes and that glistening orange drizzle. Plain beautiful.
My chopsticks never worked this fast and sharp as this time and the ecstasy that I experienced during the meal took a while to wash off!
One word to sum up my meal- Magnifique.
Ps: Prices are pretty reasonable and every morsel is worth its price.
Cost/ person: Rs 1500 (inc alcohol)
This blog was originally published on Sukhmani Sakhi.