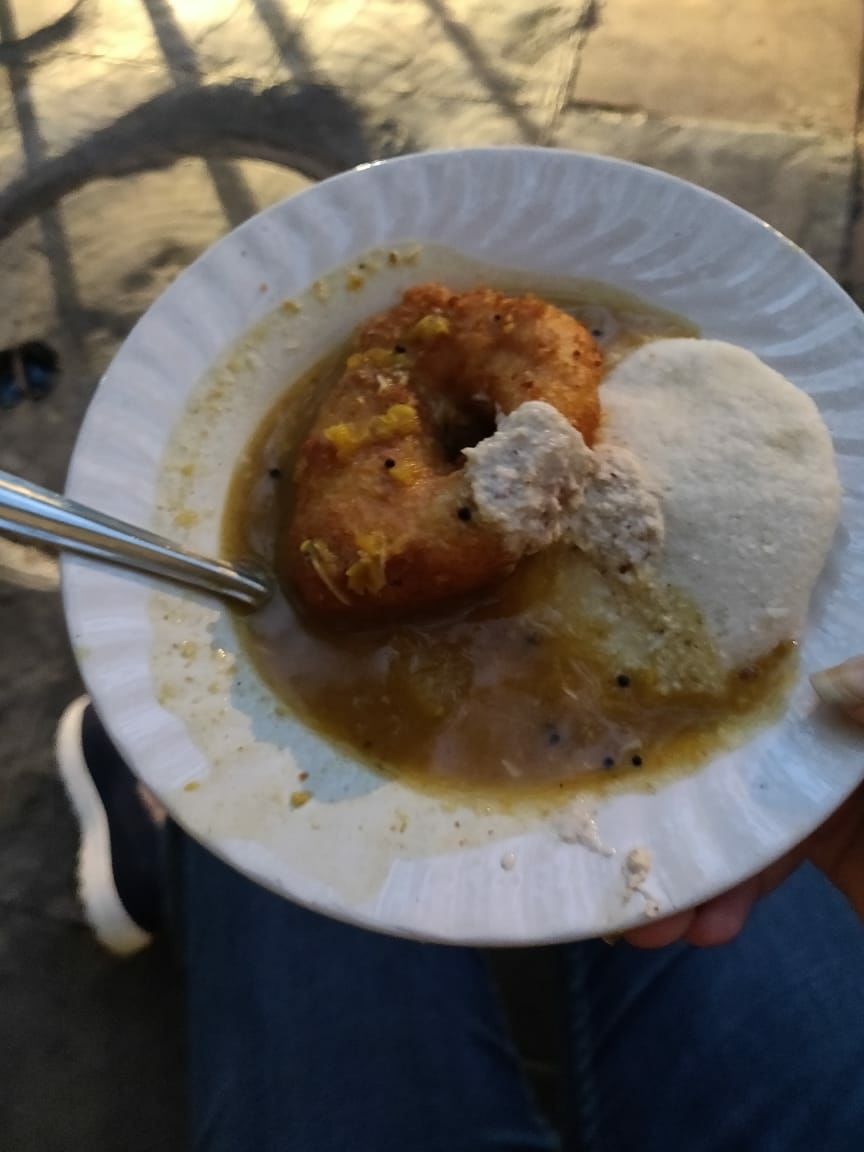 Tastes of Delhi -- Must Try FOOD  joints - Post  2
If you are SOUTH  INDIAN  food lover than this shop is you must try. All available I.e  Idli, Dosa Varieties, Uttapam, Vada, Sambhar , Coconut Chutney etc.  at good prices.
Size of all items is also pretty good.
I was on the way to Cannaught Place assisted by Google Maps when I discovered this food joint. 5 shops in one line (all food joints) with lots of rush and ample parking space still available so thought of stopping and finding out the reason for rush.
This shop does not have any name or sign board.  
You can follow this location.
https://maps.app.goo.gl/DLAJKgZkkRke1qV37
It's opposite Janta Dal Jantar Mantar road office.  
It's closed on Sundays.