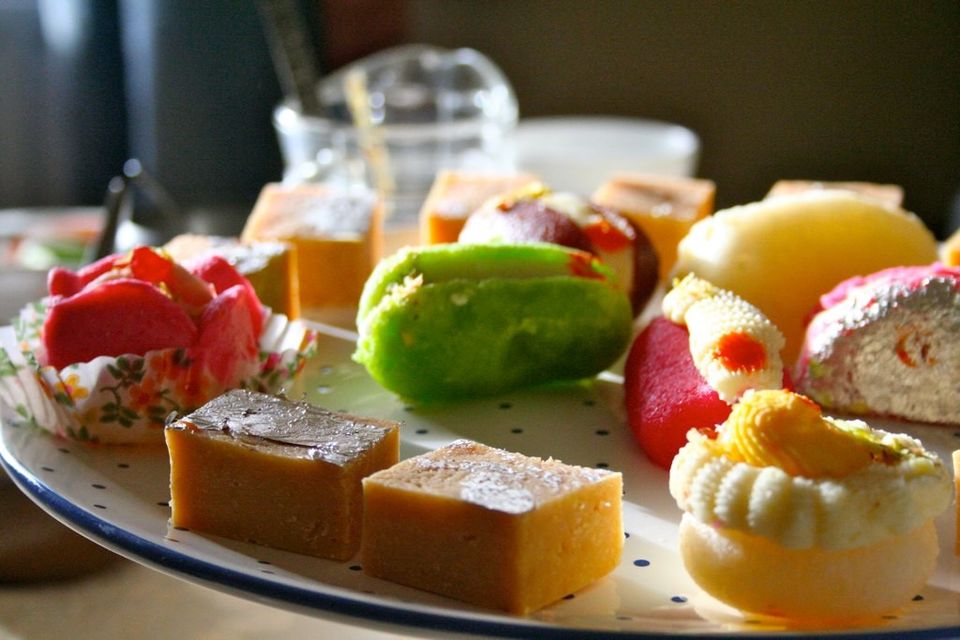 Sweets and Kolkata- These 2 words are strongly connected! You will be encountered with a sweet shop at every 2 steps you take in the city! Listing the favorite sweet destinations in the city for the sweet-tooth-
1. Balaram Mullick & Radharam Mullick
Established in 1885, this is one of the oldest in town which has currently innumerable number of outlets spread out all over the city. My family's most favorite, they specializes in fusion and seasonal items.
Must Try: Mango Gellato Sandesh, Mango Soufle, Mango Jol Bhora, Mango pie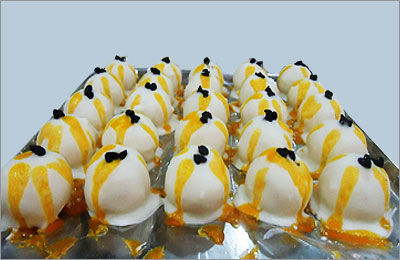 2. Girish Chandra Dey & Nakur Chandra Nandy
Steeped in tradition, this is one of the oldest in the North Kolkata. Dont go by the looks of the shop, a most unimpressive looking shop providing the most impressive sweets.
Must Try: Jol Bhora Sandesh and Chanar Sandesh, Malai Roll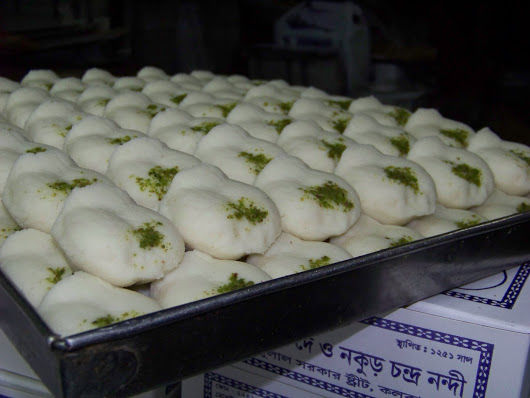 3. Bhim Chandra Nag
A traditional old bengali sweet shop located near bow bazar, one of the oldest lanes of Kolkata. Its sandesh is world famous, specially nolen gurer sandesh which is only available during winter. Misti doi is my personal favorite.

Must Try: Kora pak/ Norom Pak sandesh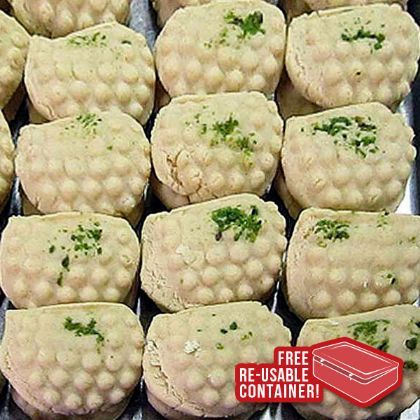 4. K C DAS
In 1866 Late Nobin Chandra Das had set up a small sweet shop and after his relentless trials of discovering new sweets,Rosogolla was discovered in 1868 . This was a revolutionary discovery which changed the Mishti / sweet landscape of Bengal completely. Coming to the city and not tasting Rosogolla is a sinful act truly!

Must Try: Raj Bhog, Ras Malai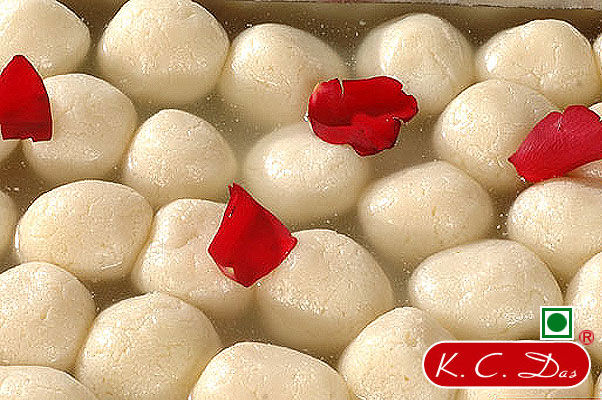 5. Bancharam
A sweetmeat shop delivering excellent quality of products with innovative ideas by mixing western Dessert with traditional sweets keeping the native taste intact.Their Sandesh just melts in the mouth!

Must try: Amriti , brownies , barfi , sonpapri , khirer chop , sandesh , paneer chop and patisapta.
6. Sen Mahashay
This shop in south Kolkata is famous for its legendary Mihidana, Sitabhog and Misti Doi.
Must Try: Mihidana, Sita Bhog, Chanar Pulao, Monohara, Misti Doi.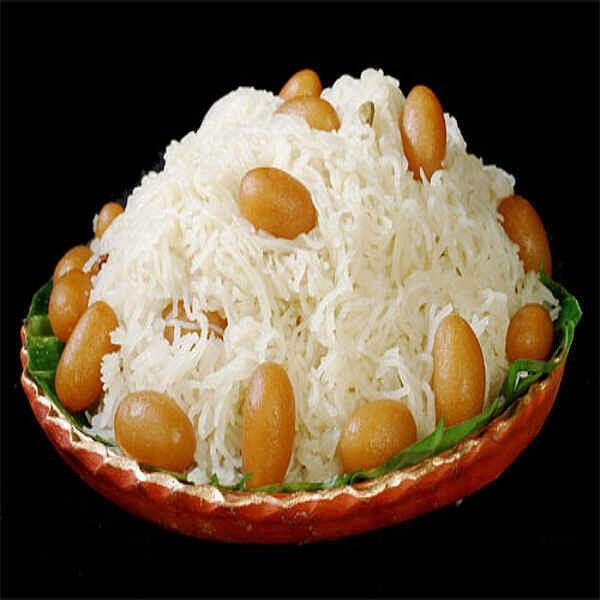 7. Sri Hari Mistanna Bhandar
Located at the busy Hazra junction, this shop is a daily resort to many of the pedestrians for their snacks and sweets. This pocket-friendly shop renders mouth-watering Kachori with daal and Langcha.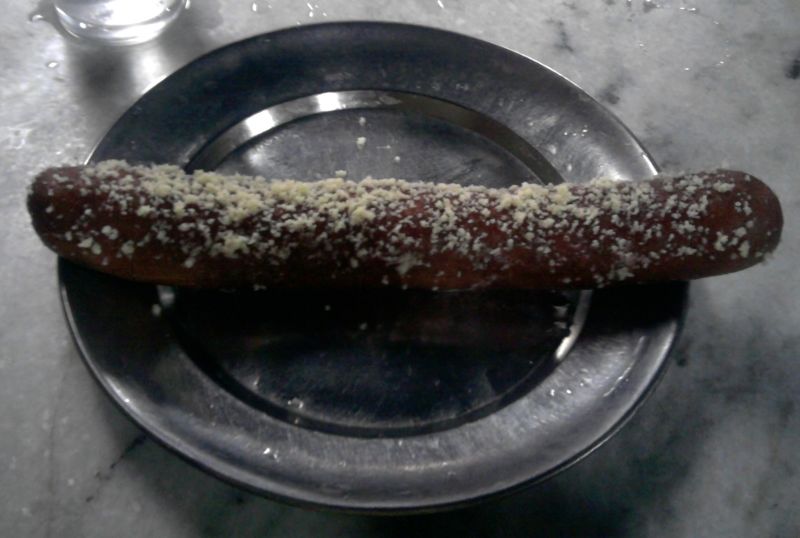 8. Ganguram
Along with awesome sweets, this place serves snacks like radhaballabi, aloo dum, samosas, Kaj Kachori and Dahi Vada.
Must-Try: Samosas, lobongo latika, bonde, chomchom and rabris. Dont forget to try their Misti Doi as well.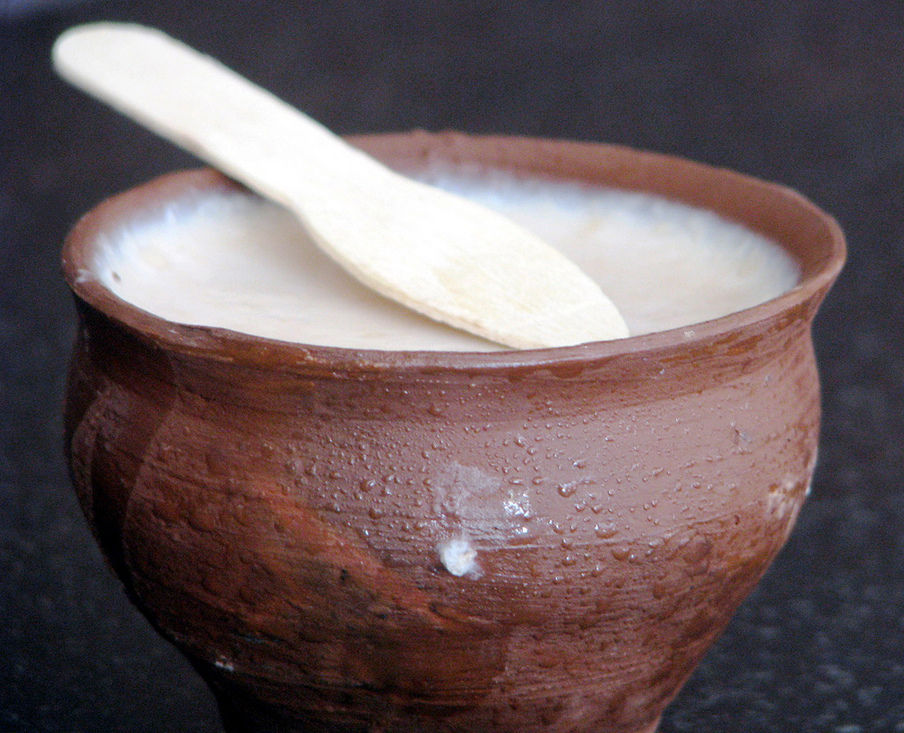 Street Food:
Kathi Rolls, Momos, Chowmein and Phuchkas(Panipuri) and Cutlets rule the streets of Kolkata. The streets of Kolkata renders multi-optional delicious foods at a pocket-friendly price.With food of all budgets available on the roadsides in ample number, the city will never keep you hungry! Here are some of the popular joints-
1. Vivekananda Park: For the love of Phuchkas – the king of Kolkata street food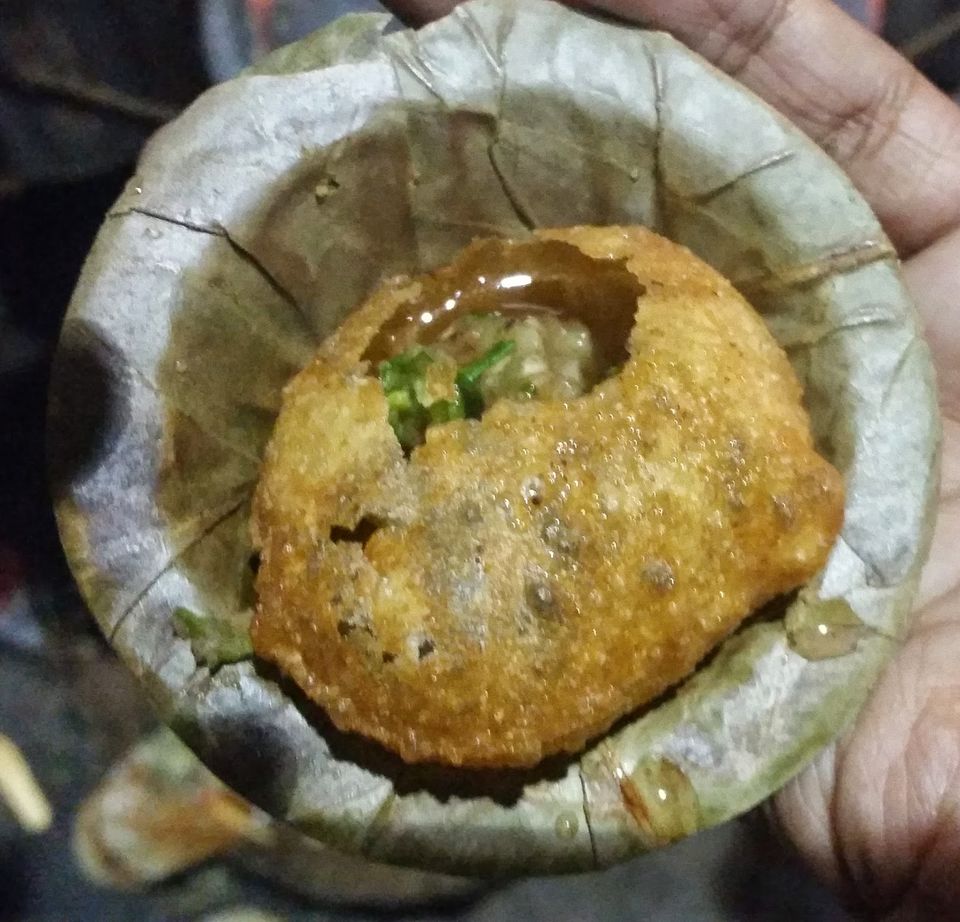 2. Zaika, Park Street: For having a mouth-watering chicken/mutton/egg/paneer roll on the go!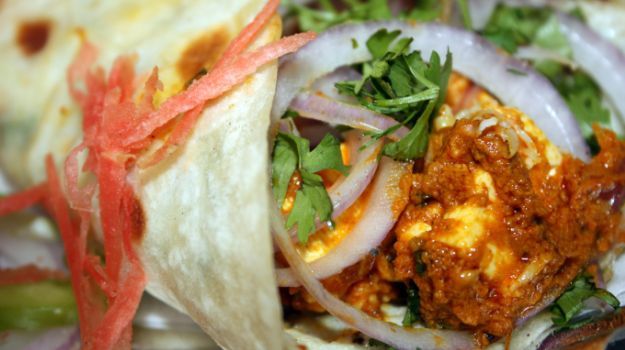 3. Dacres Lane: For all kinds of famous street foods you would want! Chowmein, Schezwan chicken, luchi-alu dom, fish roll, Ghugni, Puchkas, Jhali Muri and the list just goes on. What's more, the WHO has rated the food here to be one of the Best Street Foods in the World!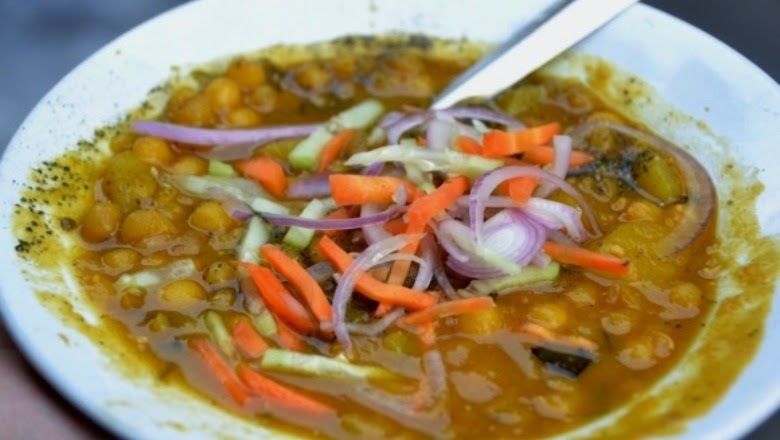 4. Anadi Cabin, Jawaharlal Nehru Road: Go there for the Mughlai Parathas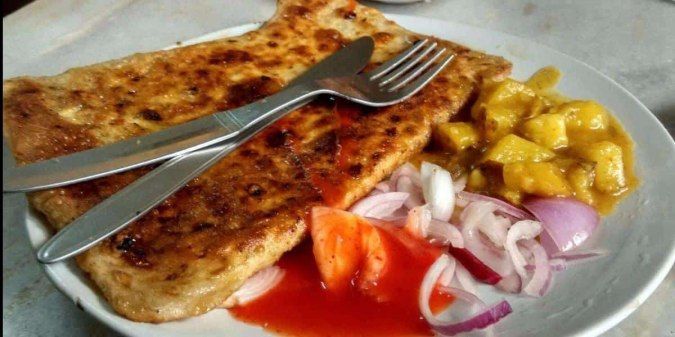 5. Tiwari Brothers, Burrabazaar:
To make your tummy happy during evening tea-time, head to the Tiwari Brothers. What to Have? 'Special Chai' and Hot Piping Samosas - It's the best!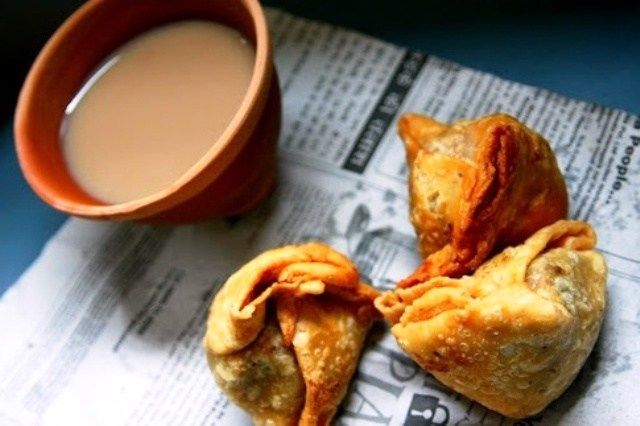 6. Kalika Mukhorochok Telebhaja, College Street
A 50 year-old shop has made its name of selling the best Telebhaja in the city. Telebhaja is deep fried snacks and you can find everything from brinjal fries to fried fish, egg chops to mutton chops and all of these sell out in a couple of hours.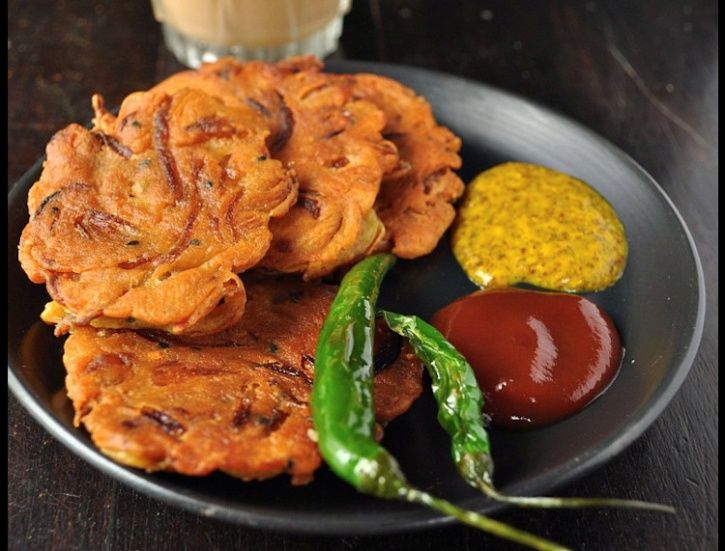 7. Mayaram's, Lord Sinha Road: If you have a special craving for pav bhaji, try this out. Mayaram's makes one of the best pav bhajis in all of Kolkata.If you're crossing the shop on your way, I assure you, you can't go on without surrendering to the charms of a plate of the most fragrant, paradisaical pav bhaji!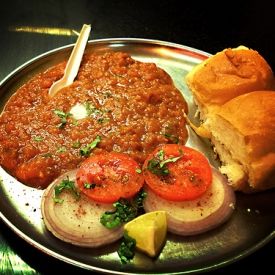 8. Mitra Café: For the ultimate non-veg street food in Kolkata!
The Mutton Kabiraji cutlet here is to die for. It's a filling of minced mutton wrapped in an egg net and deep-fried and is the very definition of a foodgasm for any non-vegetarian foodies! Moghlai Parathas, Fish chops, Fish fingers, you name it. Rolls of every kind that you can think of are available here and NONE of them disappoint.

9. Fruit Kulfi, Camac Street:
A low key establishment with square-sized Kulfis kept near a a box of dry ice but I can assure you that the kulfis you will taste will be out-of -the-world!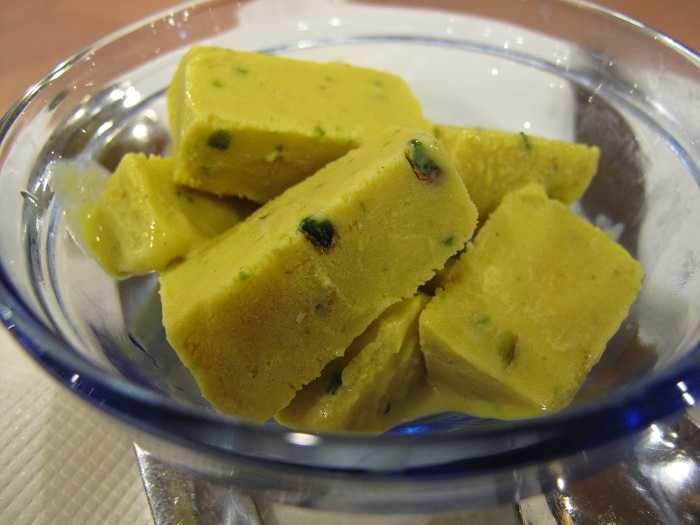 10. Ghoti Gorom, Princep Ghat:
Ghoti-Gorom is an awesome union of chanachur, lemon juice and onion,which will give you a chatpata company when you're at Princep Ghat, walking along the river in all its serenity.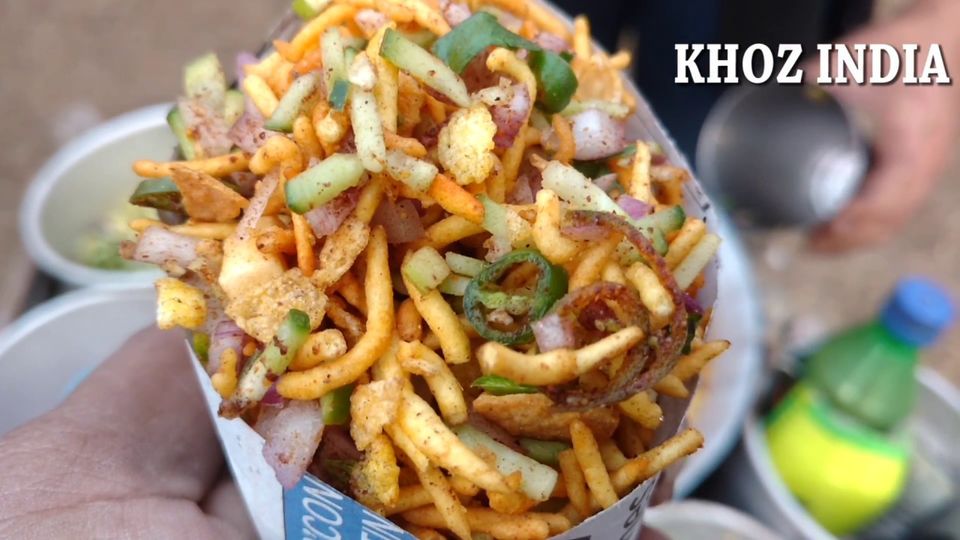 11. Campari:
The best fast food joint in the south of Kolkata, this place serves one of the best fish fry in town. Fish Fingers, Cutlets are also worth a try.

For Part 1, click on this link below:
Maach Misti & More!!! An Ultimate Food Guide of Kolkata from A Bong-Part 1-Bengali-Mughlai-Chinese
For Part 3, Click on the link below:
Maach Misti & More!!! An Ultimate Food Guide of Kolkata from A Bong-Part 3-Kolkata's Own!