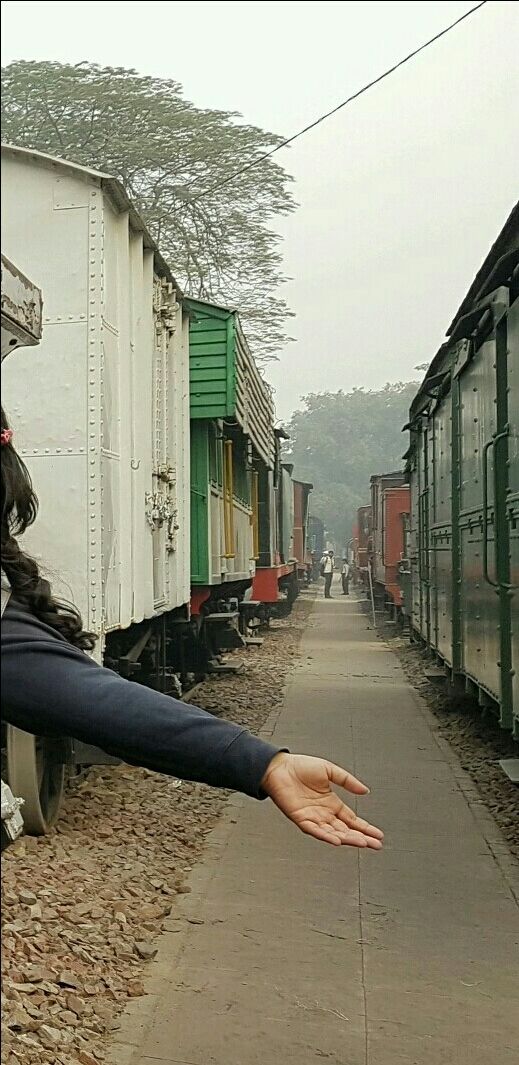 True to every word when they say that childhood is the best phase of life. Childhood gives you wings! Everybody is there at your service and you are the only one everyone is taking care of. Be it bad or good, childhood is the phase that is missed by everyone. That is the reason why whenever one is surrounded by kids, they just live that moment truly. Don't trust me? Just try yourself! So, I went on to live that moment of joy again, and planned a visit to the Delhi Rail Museum. Since, my frequent route of travel passes over Delhi Rail Museum (New Moti Bagh Flyover towards Race Course), everytime I use to pass through, I wanted to ride the antique trains posing below me. Hence, one fine afternoon, I decided to pay a visit to this amazing place which is attached to many childhood memories not only because of the Rail Museum but also the Bal Bhawan; where many of us would have gone for our summer vacation activities.
Just before entering the gates, just at the parking, all the memories of my visit to this place was flashing back and it was all nostalgic. So, in short, my moment of joy has begun! There was a snake charmer at the parking and after so many years, I got a chance to watch this amazing skill which is native to our country. Wow man! It was such a fun, when the snake came out dancing to the tunes; its still so excited to watch all this live! Then I bought tickets for the Rail Museum and along with it bought a ticket for the toy train ride. I just can't explain my excitement post that. 😂😂 Damn fun! Then I entered the gates and started exploring the vintage trains and knowing the heritage they hold. Then I stopped at the station and eagerly waited for the toy train. And finally, the time came, the toy train was in front of me. I jumped into it and then a ticket collector came and tore our tickets and then with a whistle blower, this amazing train started. Wow! It was very short but was full of joy and amusement. I enjoyed it a alot and it went through tunnels and showing beautiful view of vintage trains throughout. Everything comes to an end, and so does my ride. Amazing time and lots of fun. Post the ride, I went to the museum and clicked some pictures while carefully observing our railways evolution story and embracing history.
One should definitely visit it once in a while to get their moment of joy back!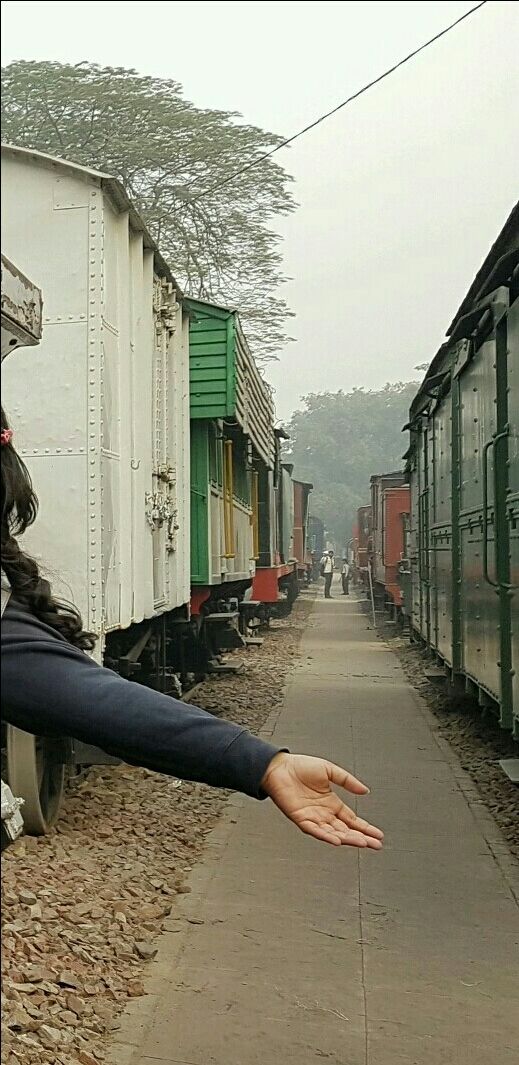 Read more adventures at https://chirkytales.wordpress.com/blog/
Follow @chirkytales on Instagram for more travel related content!