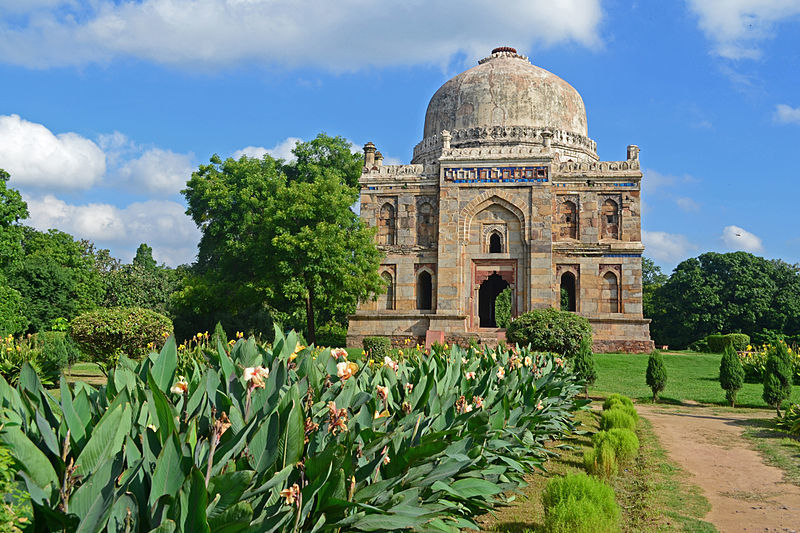 Adult-ing can be hard and time and again, we find ourselves looking for things and places that remind us of the simpler times. While travelling is an ideal escape, it is often not the most feasible one, especially if you're managing a full time job. Might we interest you in a quick excursion in your own city?

Enjoy a trip down memory lane with these special places that will take you back to your childhood:
The iconic Delhi Zoo (now called National Zoological Park) lies right next to the Old Fort and is a family-favourite. Enjoy a peaceful stroll while making some furry friends or go for a fun boat ride in the adjoining lake.
Nearest metro station: Pragati Maidan (Blue line)
Timings: 9am-4.30pm. (Fridays closed)
Entry: Adults- ₹40, Children- ₹20
Fun n Food Village used to be synonymous to a good time for every kid, especially during the summers. With over 40 water and adventure rides to pick from, it's a great place to get your friends together and enjoy a quick mid-week break.
Nearest metro station: Dwarka Sector 21 (Blue line)
Timings: 10am-6pm
Entry: ₹1000 onwards
One of the nicest experiences that the city life robs you of, is a sky full of twinkling stars at night. Visit Nehru Planetarium's popular Sky Theatre to witness mesmerising, therapeautic projections of starlit skies, constellations and other celestial wonders.
Nearest metro station: Lok Kalyan Marg (Yellow line)
Timings: 11.30am-5pm
Entry: Adults- ₹50, Children- ₹30
A quintessential picnic spot, this was the go-to place to celebrate special occasions, before the boom of high end cafes in the city. It could be just as special now, all you have to do is pick a good weather day!
Nearest metro station: Pragati Maidan (Blue line)
Entry: Free
A whimsical place in Delhi that keeps getting better with age, Lodhi Garden is a great choice to enjoy some fresh air and greenery. Spot beautiful flowers and birds, and several historic structures within this peaceful garden complex.
Nearest metro station: Jor Bagh (Yellow line)
Timings: 6am-7.30pm
Entry: Free
A wonderful display of India's rail heritage, the National Rail Museum leaves you fascinated as well as proud. You won't only learn a lot about vintage trains but will also get plenty of cute photo-ops for your Instagram. Visit this one-of-a-kind museum and hop on the toy train, for old time's sake.
Nearest metro station: INA (Yellow line)
Timings: 9.30am-5.30pm (Mondays closed)
Entry: Adults-₹20, Children- free
Open fields, mud huts and cattle barns: get a taste of the good ol' farm life at Pratapgarh Farms. You can choose from a multitude of fun activities like tractor drives, mud baths and massages, pottery, camel rides etc.
Location: Gwalison Road, Jhajjar, Haryana (55km from Delhi)
Entry: Click here to enquire.
What is your go-to place to blow off steam? Tell us all about it!
Subscribe to Tripoto on Youtube for regular travel inspiration.