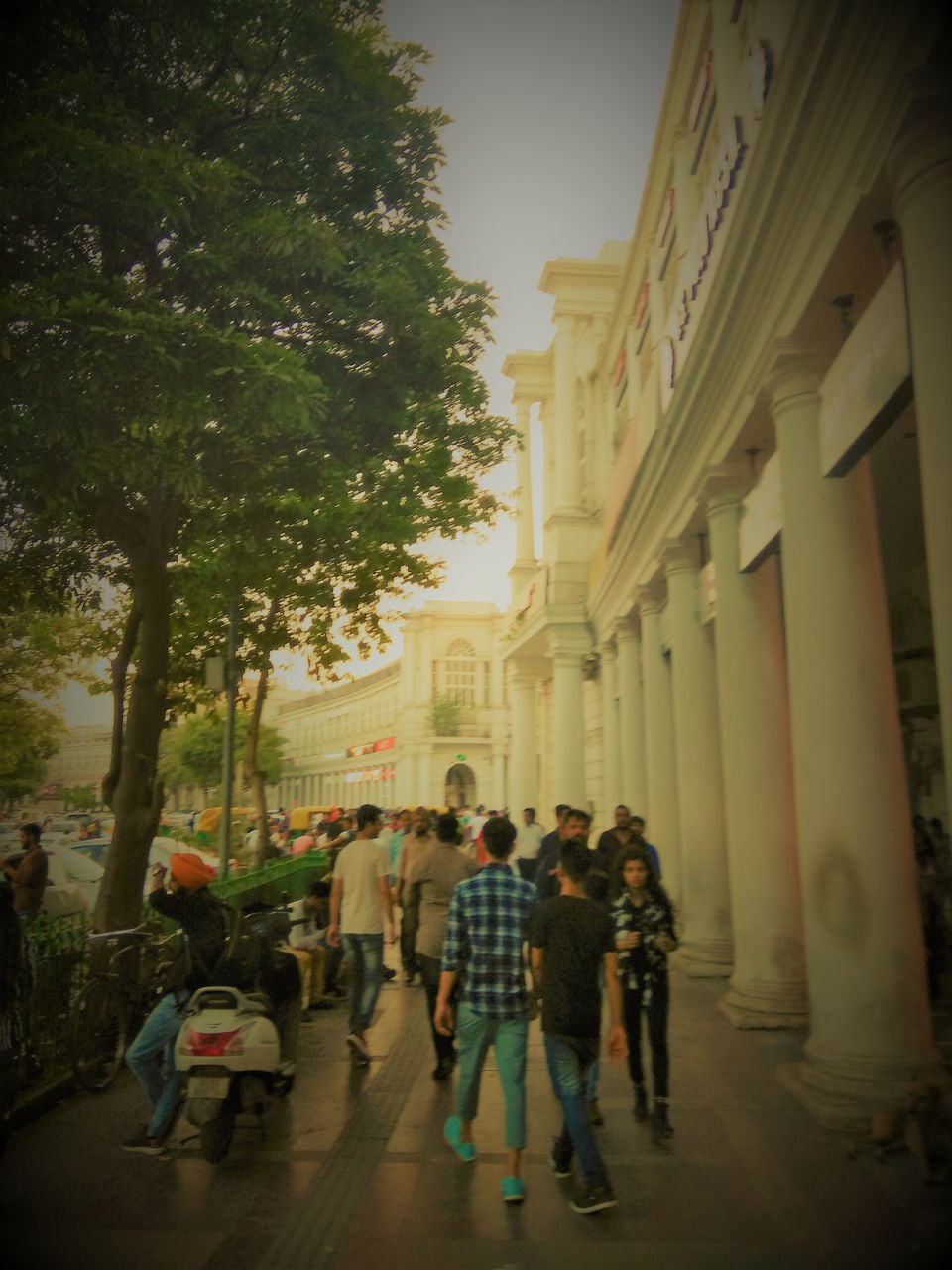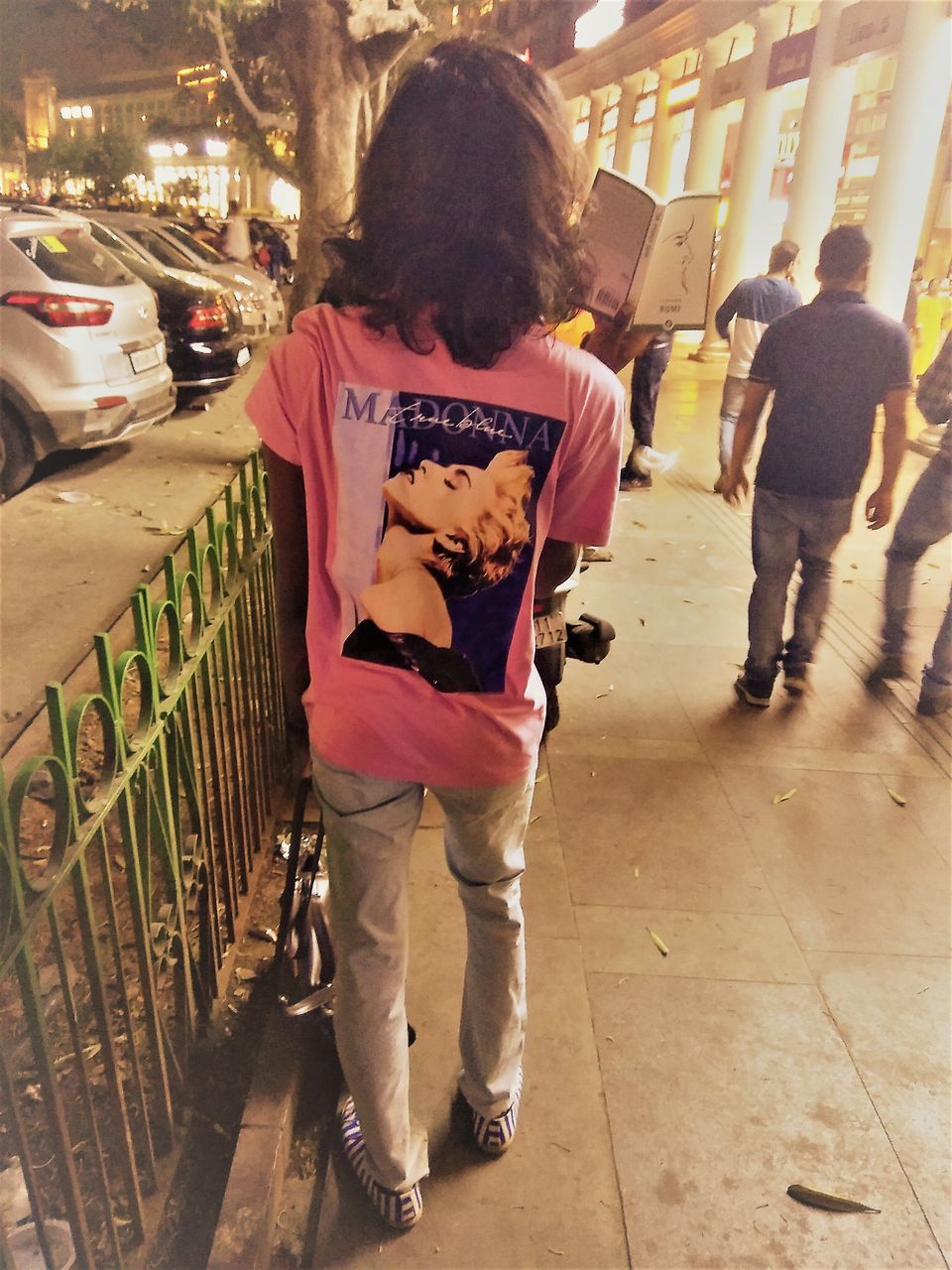 Follow me and explore the coolest destination of Delhi. The place which renowned as the fashion and finance capital of Delhi, the capital city of India. Connaught Place, was one of the sweetest addictions of mine in Delhi. Out of 14 days, I made my presence at this place for 10 days and the remaining 4 days were before my first visit to Connaught Place. That means, since my first sight, I have visited that place every single day without giving it a miss. Because, this huge locality has enticed and mesmerized me like no other place till date. I completely lived the way I loved. I felt like I was on top of the world with respect to my freedom.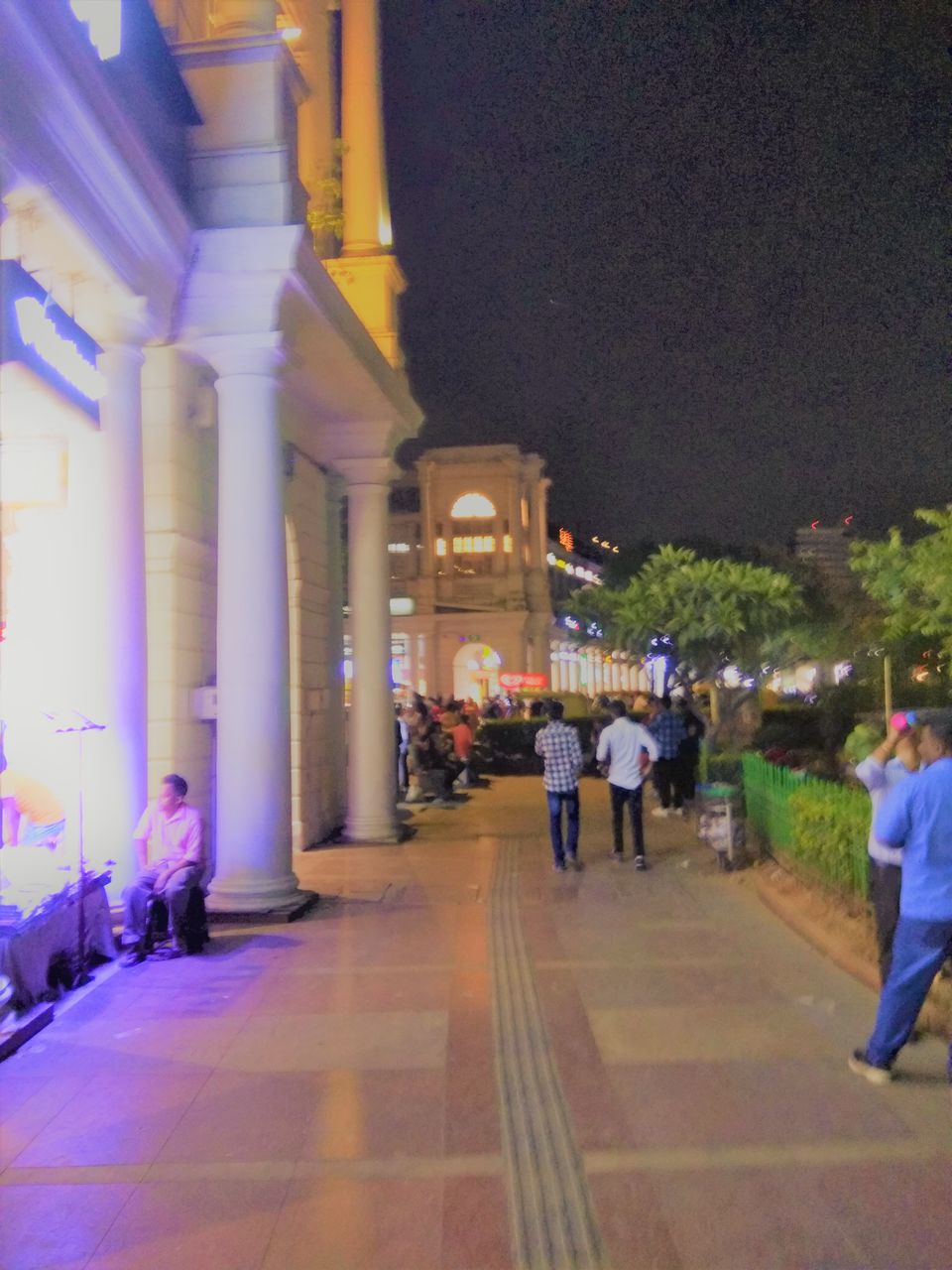 Another best thing was this place got tagged with one of the busiest metro stations in Delhi, Rajiv Chowk with 8 gates around. Getting out of this metro station was like solving a puzzle. The Rajiv Chowk metro station was the busiest and most crowded one among all the other metro stations in Delhi. It was an eye feast to see the busy yet happening scenario in this metro station. It acts as a junction point of Yellow line and Blue line which were, again the most happening routes. One could find people travelling on these routes at any particular point of time from early morning to late night. One can enter the metro station from 8 different gates which were connected to various blocks of Connaught place.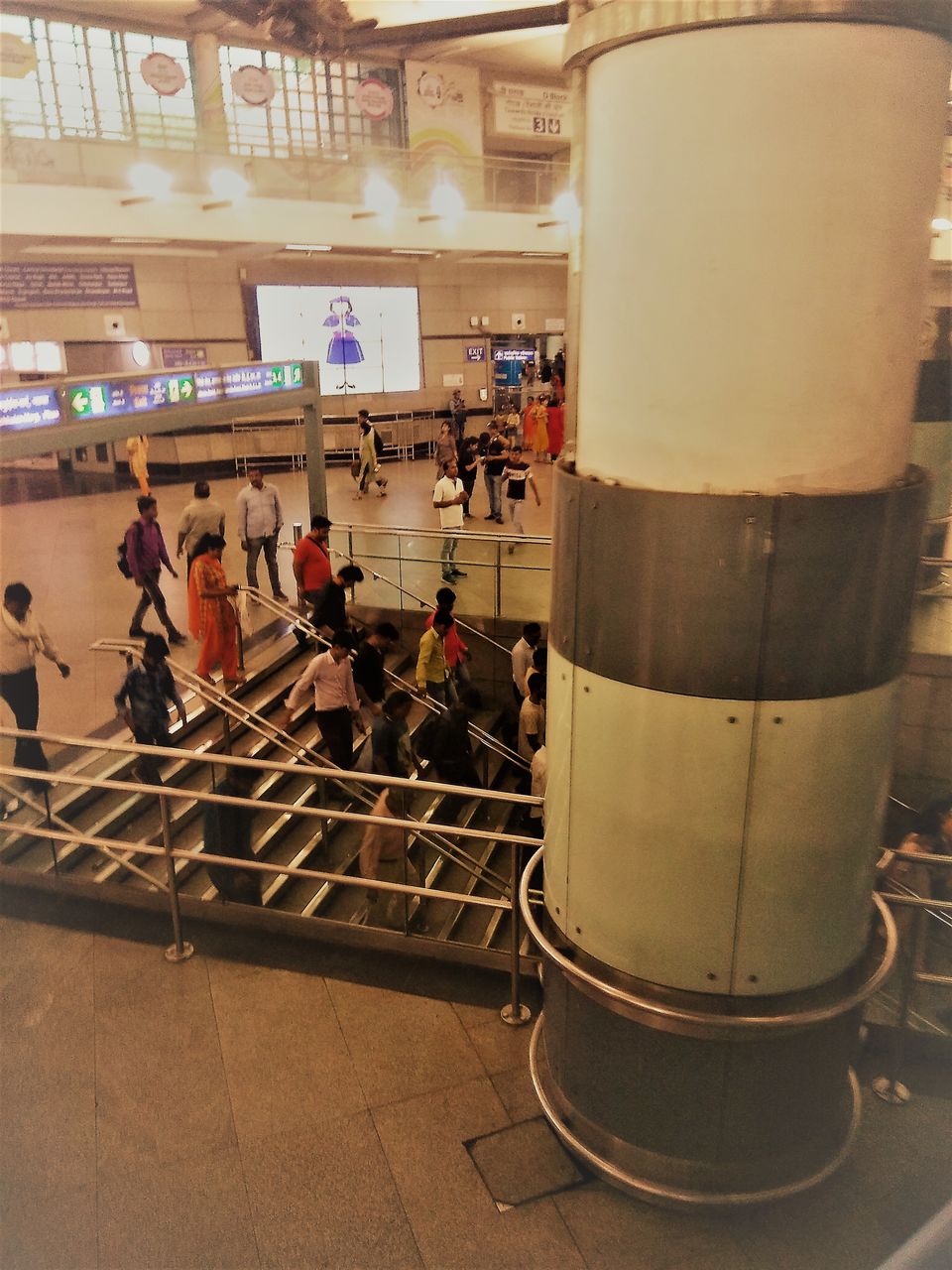 Connaught Place atmosphere is always full of vibrancy, merriness, thrill, excitement and people with high spirits. It is the only one place in whole Delhi, which attracts every single type of person. Bloggers, Bookworms, Shopaholics, Alcoholics, Photographers, Models, Street performers, Workaholics, Foodies and most importantly, people who are Bold enough to cast themselves as the way they are! It is hard to find the location like this particular place. Keeping apart the ancient history behind Connaught Place, it is definitely the finance capital of Delhi. The Connaught place is totally prone to commercial spaces in and around the blocks of it. Named after the British ruler "Prince Arthur", the Connaught place has 13 blocks which are named after basic alphabets like A, B, C, D, E, F, G, H, K, L, M, N and Palika Bazaar (another shopping destination). My favorite was N block, because I mostly used to hangout at Chai Point and Star bucks which were installed over there.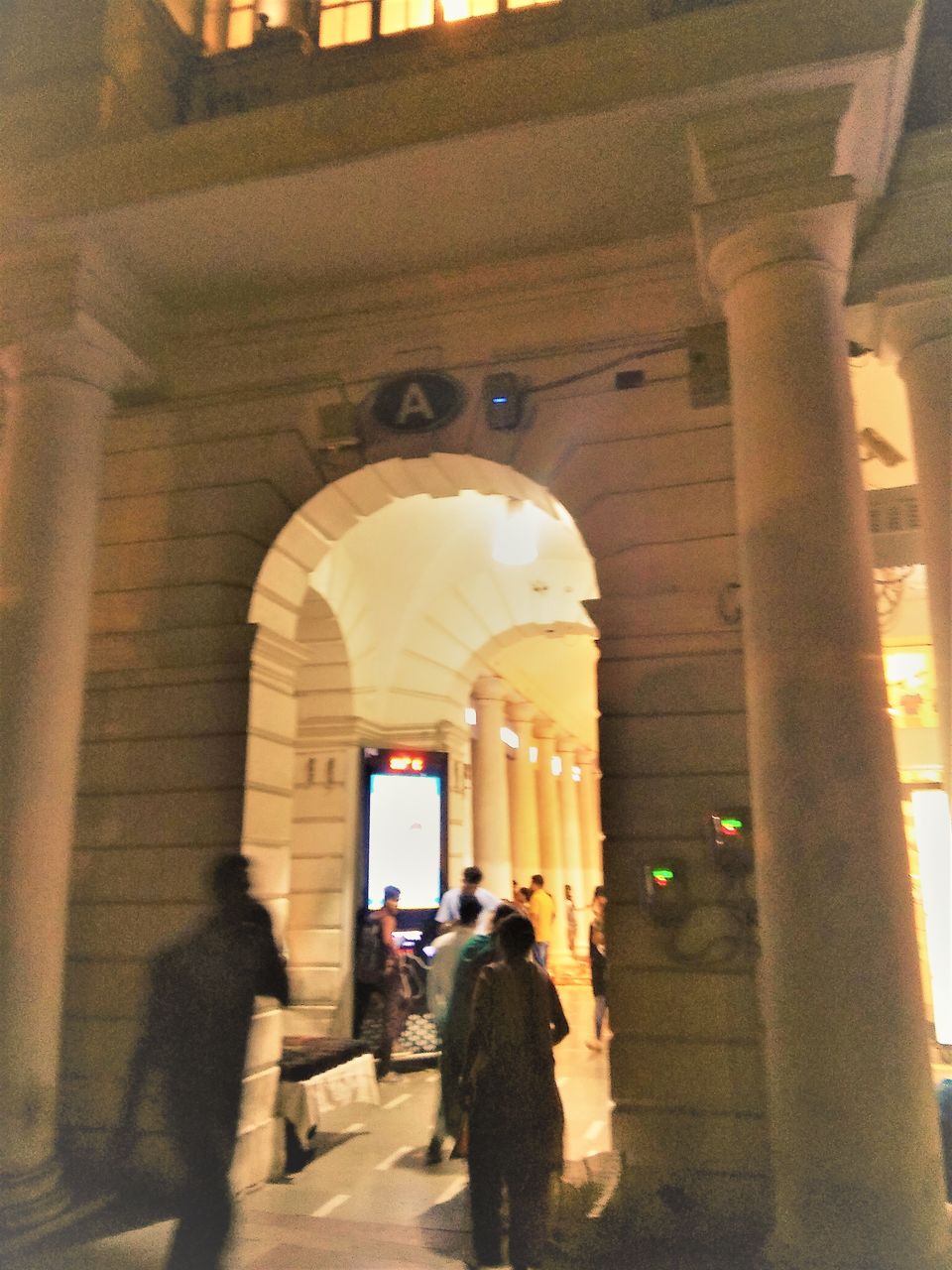 It was my love at first sight, when I found outdoor book stalls, where the book vendors were selling all the International Best Sellers. The love was escalated to another level, when I found all the books of my favorite Sufi Mystic Poet, Rumi. On my first day of my visit to Connaught Place, it has rained. I have amused and adored it to the core. The beauty of whole roads was unleashed when there was no person on the roads except the rain amalgamated with fallen dry autumn leaves. That was scenic. Witnessing roads of CP without people was way more different than exploring them with people moving around here and there without a pause. If you want to capture the calmest environment of CP, you must visit the place in the afternoons. If you want to grab the crowd in your lens in a rushy environment, evenings are perfect.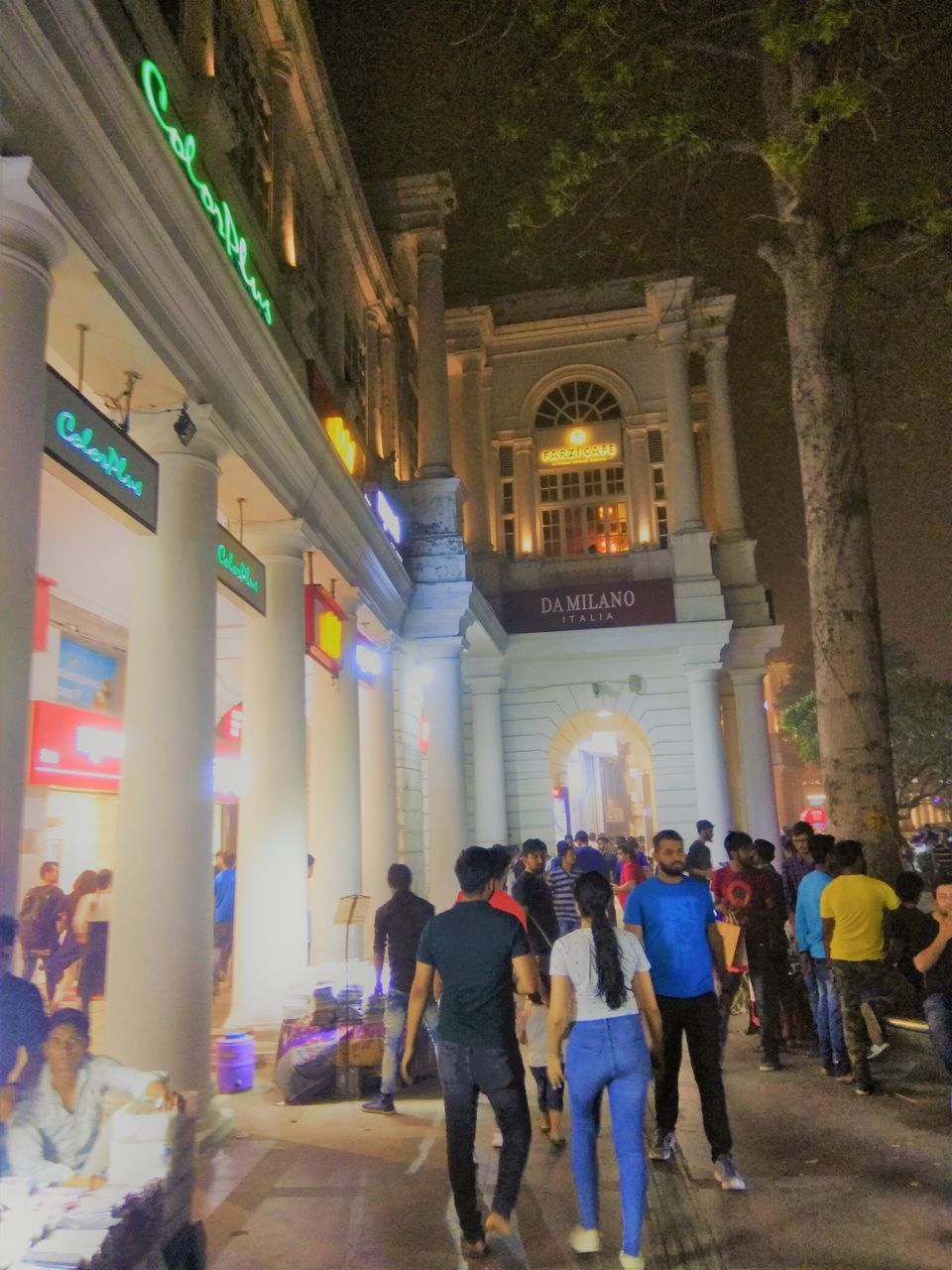 This place has given a lot of Western Cultured vibes. One could find almost every fashion brand here. I have totally checked out whole place many times and I almost found all the Indian and International fashion brands except Luxurious ones though. This Place has connected every human being, from rich to rags. The earning scenario was also quite improvised. People had their own tactics to earn money. Some were appreciated. But some tactics were total fake and people have to be aware of. One could find a lot of Working class people hang out at cafes, restaurants and bars.
The most adorable part was you could find many couples hanging around, heterosexual and homosexual too. One could find whole dating scenario in Delhi at this place, especially on weekends. The crowd at the weekends double the crowd in the weekdays. This whole commercial space corridor filled with various kinds of people selling various types of products. One would find books, music gadgets, electronic gadgets, cosmetics, makeup products, toys, wallets, belts, accessories, interior decoration items, wall hangings, wall posters, cigarettes, mini pan shops, furnishing items, fashionable clothing details, artificial jewelry, and many more, indeed everything a person needs to lead a stylish yet affordable life. But, one should be aware of the quality of products. Most of them were duplicates or first copies, including books. So check them before you purchase them. Because, you would feel tired if you ever want to return them. That's how Connaught place got the tag of finance capital.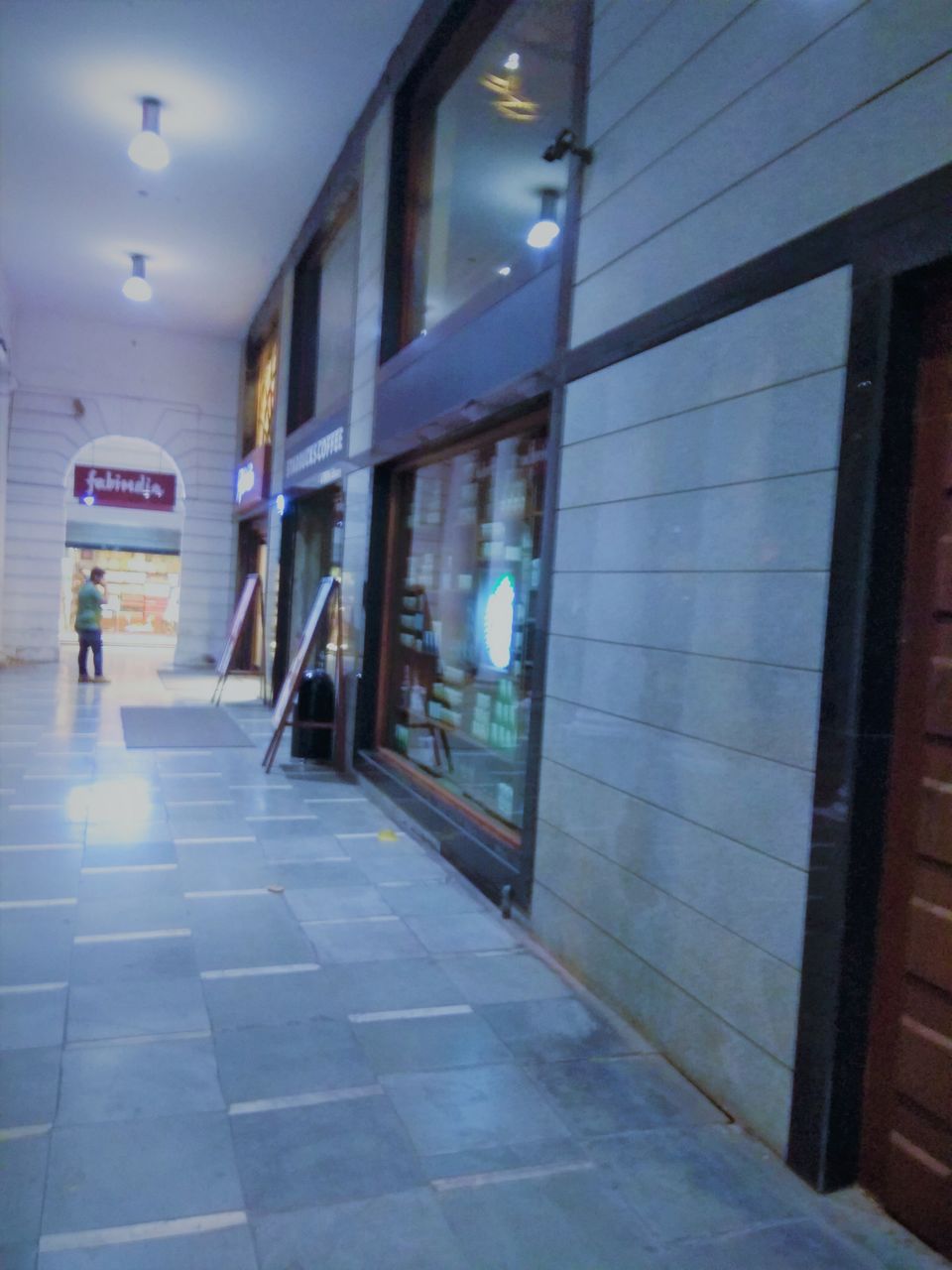 Every day a lot of business transactions happen at this place. The flow of money is everlasting because where ever you take a turn, you find a business, say it small, medium or big, Indian and International, in and around the whole Connaught place. The days and nights here fill with words like Sale, Happy Hours, Exhibitions, Take away and Welcome. Business is the biggest thing which happens over here. To meet the fashion, food, fun and fantasies, one must need money. Hence, the flow of money here is always overflowing. People never complain about the scenario too, regardless the fluctuating value of rupee. The crowd here has the affordability levels which meet their every single basic and lavish needs. And that doesn't mean, only the rich can pay the visit. You can explore the whole Connaught place in both hundreds and thousands of rupees too. From a basic phone holder to Apple products, from Meetha pan to Lasagna, from water bottle to costliest cocktail, from a clutch to DA Milano bag, from Chetan Bhagat to Dan Brown, from Love to Lust, each and everything is available here.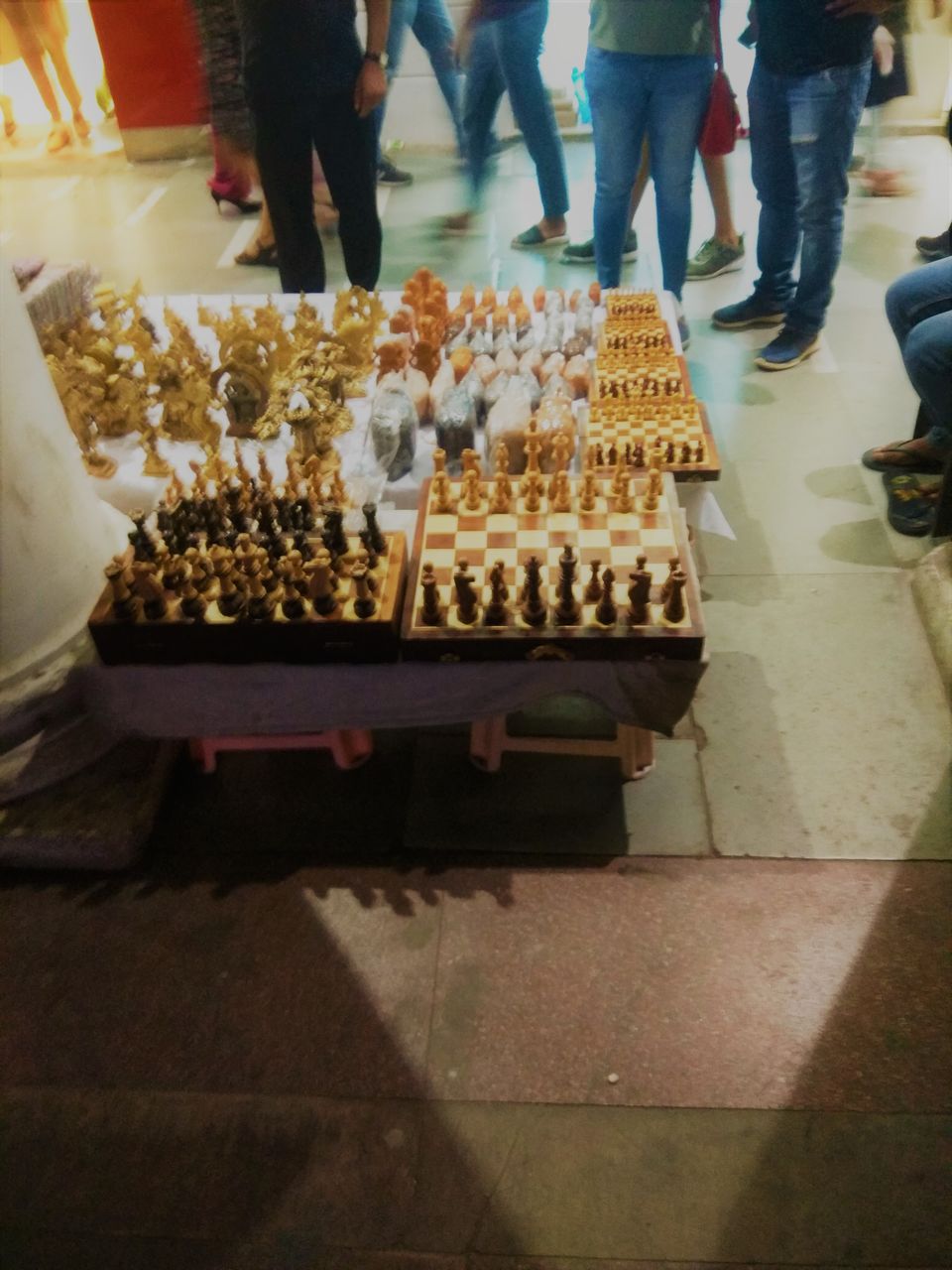 To unleash the hidden star in you and to enjoy the capital city, there are many possible ways to appreciate it.
Explore the book vendors and talk to them about your tastes and preferences and the get the best suggested books from them.
Grab a smoke in the corridors of Connaught place blocks as there were no restrictions but see to that, the fellow person shouldn't be disturbed.
Catch the drinks at various bars by enjoying the Happy hours and weekend theme parties. And yeah, one can hang around at various types of bars like restro, sports, roof top, theme, blues, jazz bars and many more.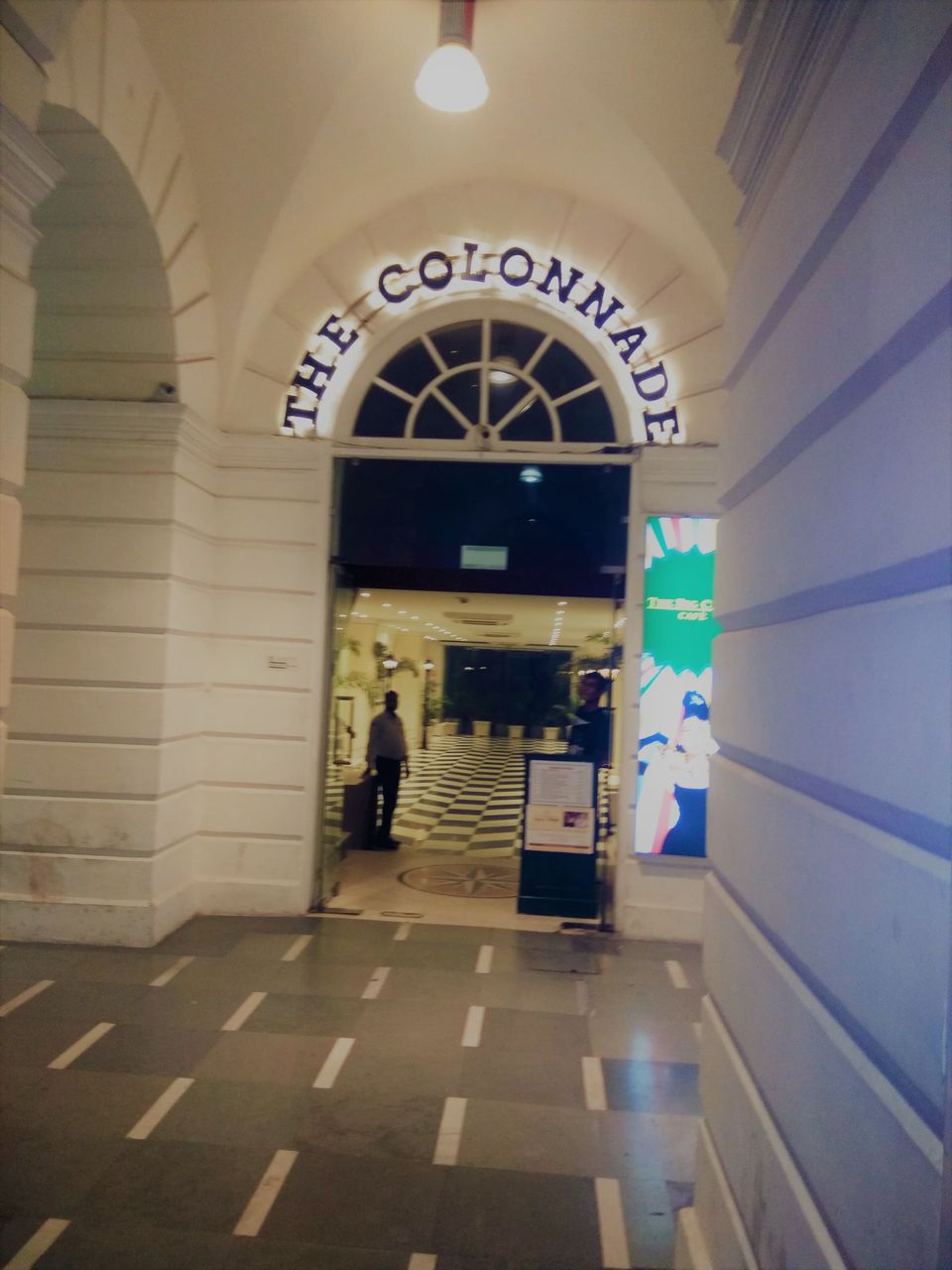 Escape from your stress by witnessing the street performers' live music, live dance and live magic fleets.
Enjoy the pranks played by the famous Youtube Channels of Delhi, be aware of them and don't get fooled easily.
Work peacefully on your writings like I did in many cafe points which existed in and around Connaught Place.
Shop the quirky and funky stuff from the corridor space. Buy all the cheap and affordable ranged electronic gadgets.
After roaming a lot, relax yourself at your favorite fast food chain stores. Food is the most available aspect in Connaught place.
Have an ice cream from the mobile Ice cream vendors and support their livelihood.
Donate for the people who strive to uplift few communities and needy in India. Just listen to them instead of ignoring them.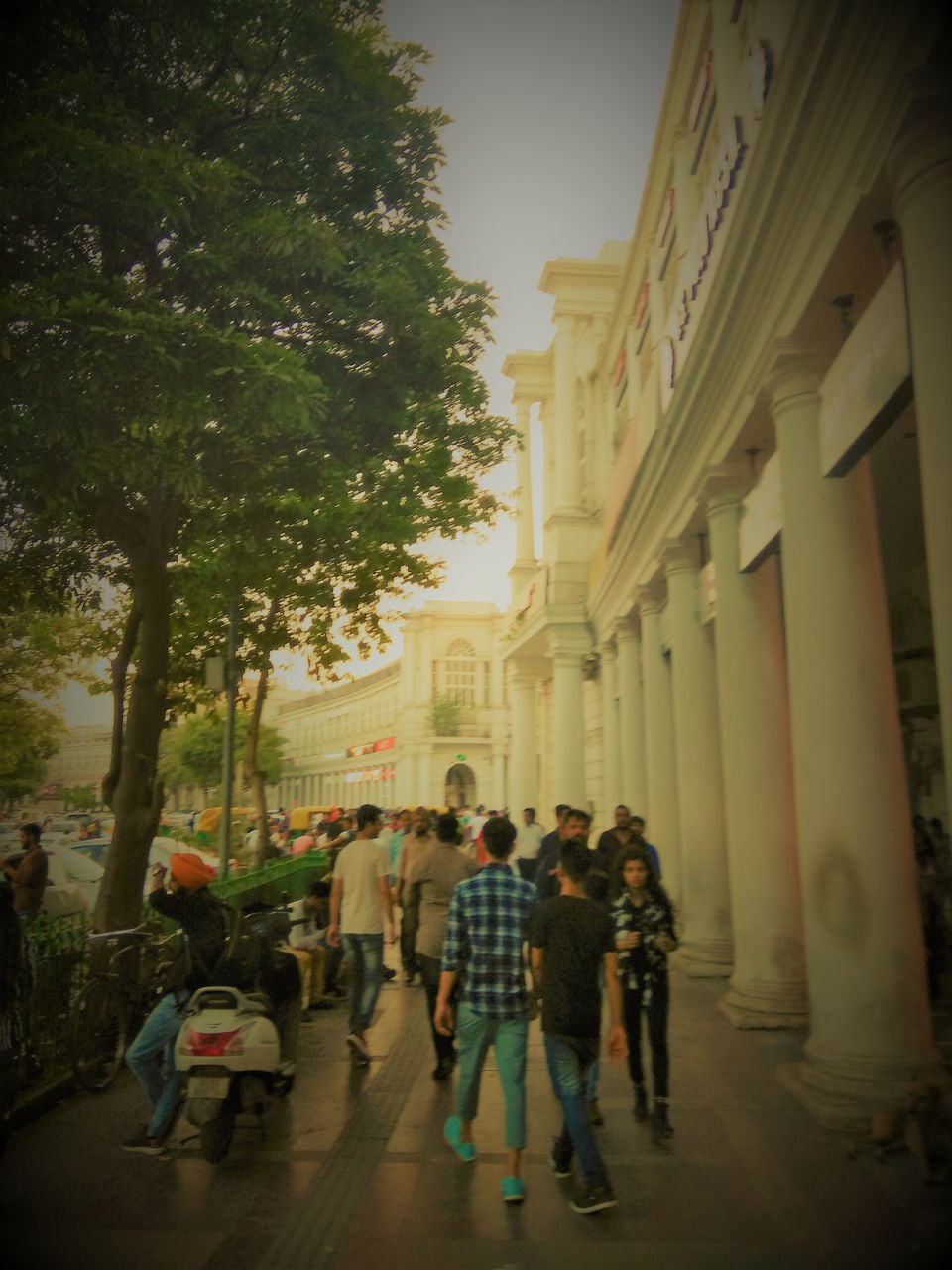 Connaught place teaches you how to lead your life in various commercial ways. Trust me, this place actually make you believe in yourself and eases the concept of earning capabilities. One can understand the meaning of Business in this financial capital of Delhi. So, what are you waiting for fellas, go and explore this beautiful architectural, business commercial yet entertainment place and grab the missing aspects in your life.