CHALAL to KASOL
PRICE: Freeee (I Hitchhiked)
I had the most ordinary breakfast with the most beautiful view ever in my life. Watta Start!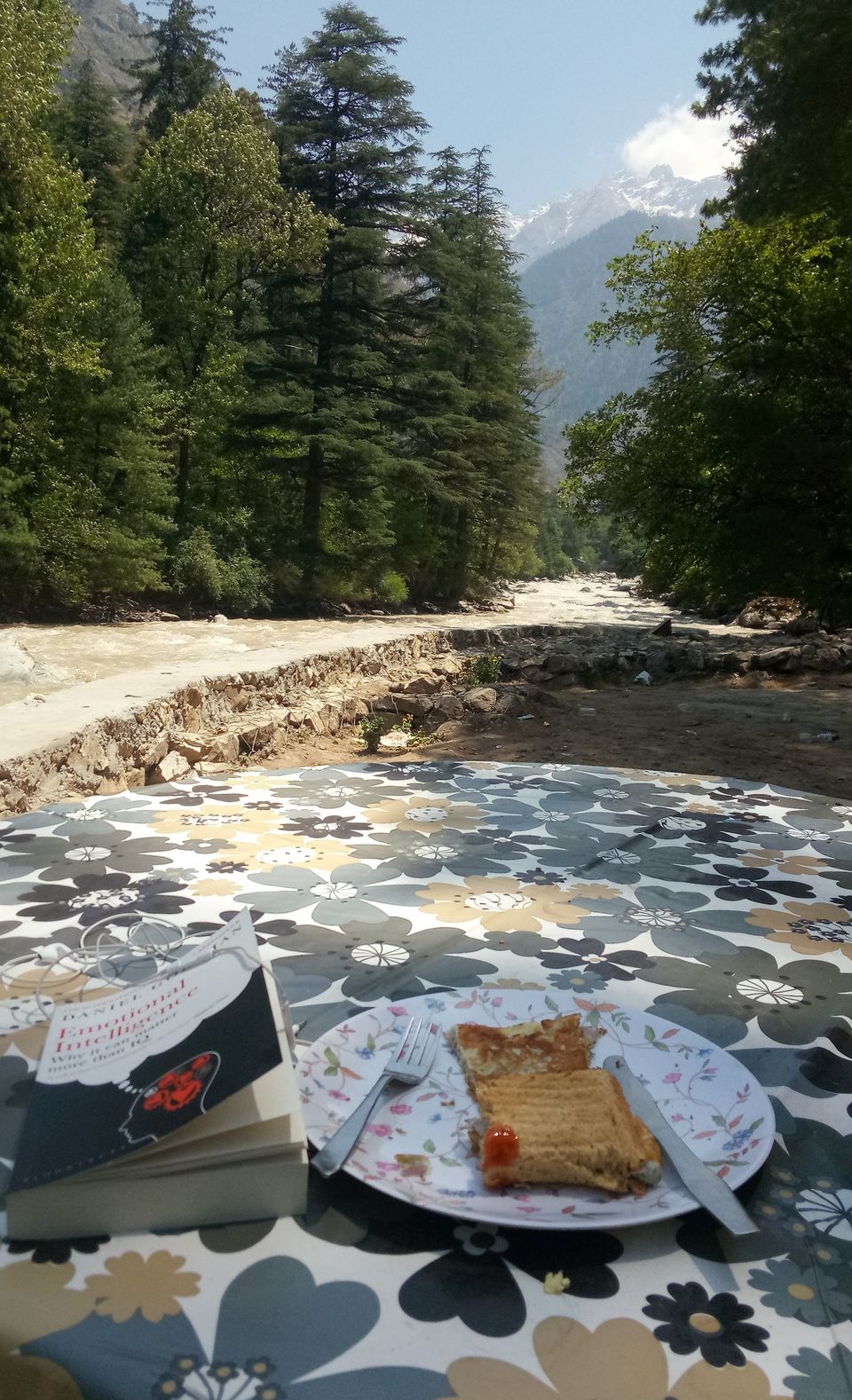 Then I sat and read a very popular book "The subtle art of giving no fuck" at the Riverside until the helper told me about the checkout. I got fresh in their small but feasible bathroom. Got ready for the day and voila!
Chalal is a village 30 minutes trekking distance from Kasol. Since I wanted to save some of my energy, I asked for a lift and got to hitchhike with 4 dudes - 2 from Chandigarh (Whom the car belonged and it was quite clear by the choice of music they had) and two were from Mumbai. (Whom I ended making friends :D )
The Mumbai dudes suggested me a cafe named Falafel's King - where I had the weirdest lunch ever in my life. I ordered something Lamb. It looked craaazy and scary. I took like 4-5 bite and ahh left the rest.
Well, from there we separated for the respective destination. My next destination being TOSH. Though I was confused between Phulga and Tosh - I choose TOSH over PHULGA. As Phulga had water and electricity scarcity.
Meanwhile, I explored the Kasol market to check out some really cute winter wears and accessories. Everything available in the markets of Kasol was a representation of foreign hippie culture - Right from Spain, Israel, French, Tibetian and Britain etc.
KASOL to BARSAINI to TOSH
PRICE: Kasol to Barshaini- 75 INR / Barshaini to Tosh - 100 INR
STAY: SNOW VIEW CAFE
COST: 500 INR per Night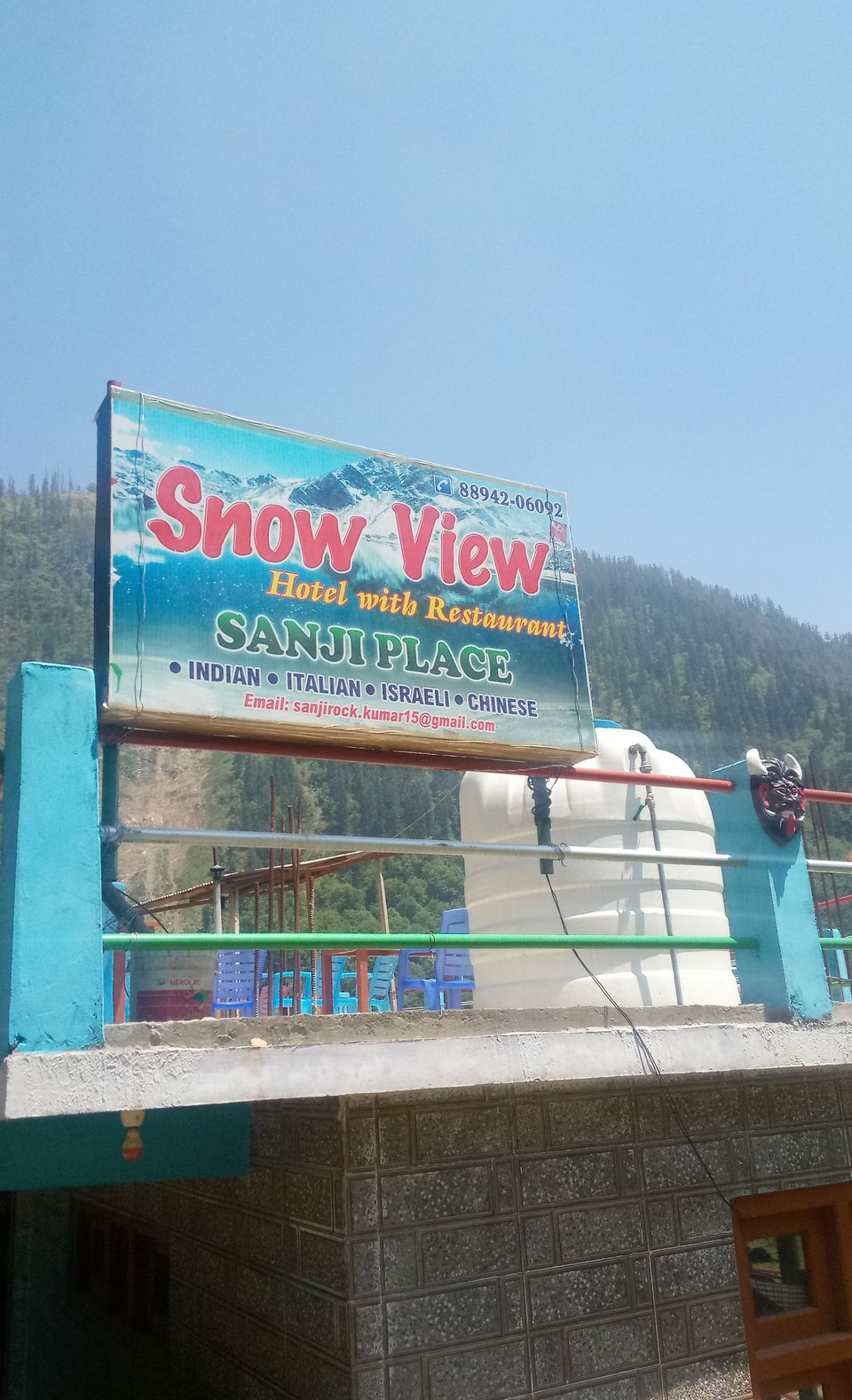 So I took Bus (which comes once in an hour) from Kasol for Barshaini - It is the last stoppage. Manikaran comes in between these two places, which has hot springs and plenty of gurudwaras (Due to lack of time, I skipped)
So, after reaching Barshaini, you trek to either of three villages - Phulga, Kheerganga, Tosh or take a cab which is always moving there. They charge you 100 INR.
My driver told me about Blue Diamond hotel and Pink Floyd Cafe and hotel for the stay. On reaching Tosh, I had completely lost my Cellular signal, so no chance of hunting online places. Tosh is completely commercialised village. You will find cafes and hotels everywhere. But to get a hotel of your choice you will have to keep on trekking.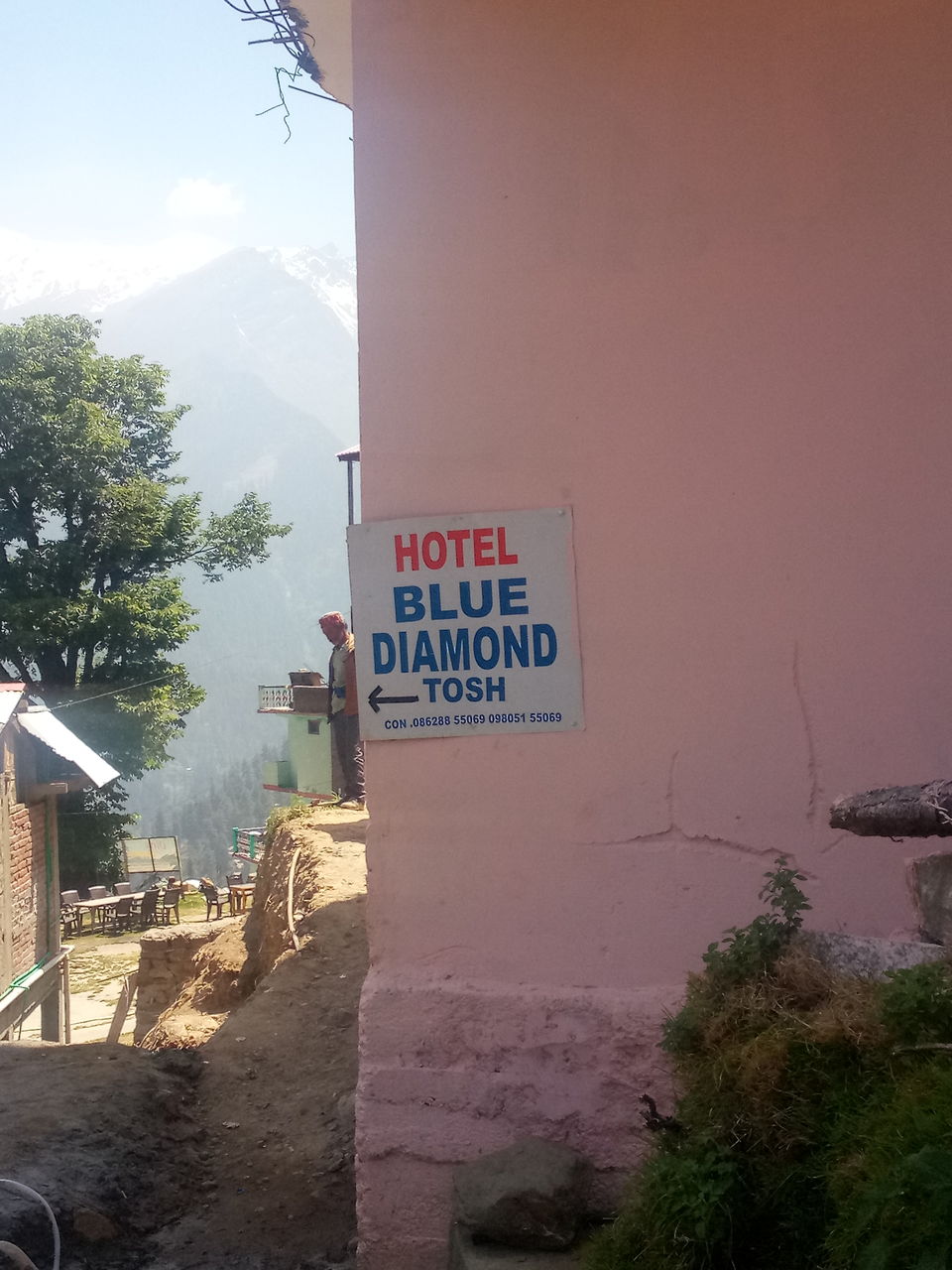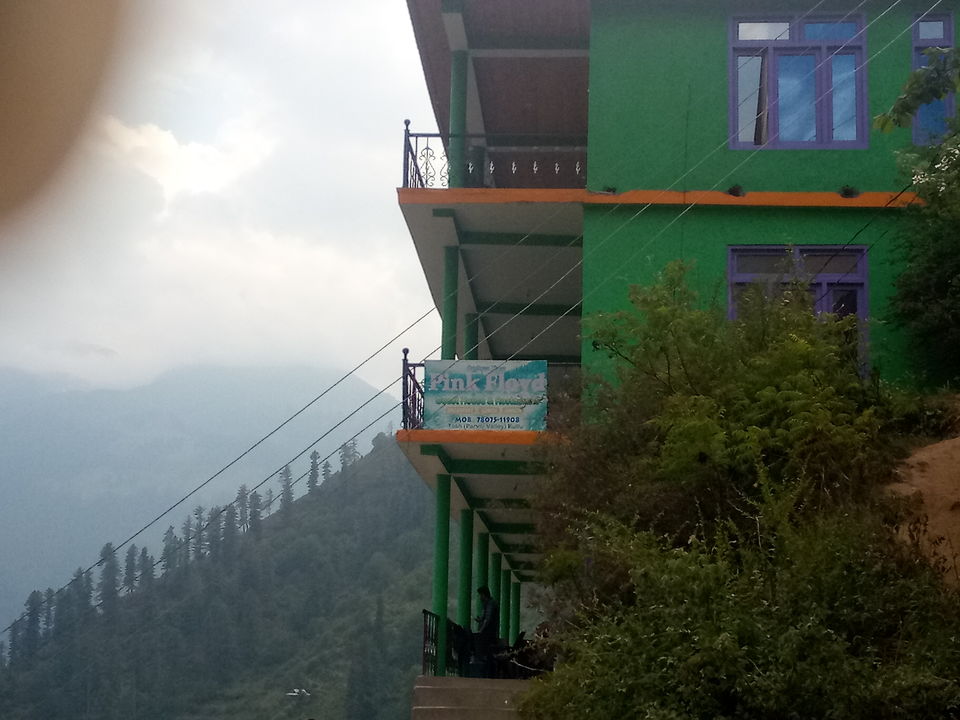 After a lot of hardship, I found the best ever hotel I could find in the whole Tosh. It was a little away from the hustle of the village, named Snow view hotel.
Hotel snow view - Tosh
The valley in front of the valley had no building, it was totally surrounded by greenery and it had a waterfall nearby as well. I got serenity at its best. Even the cafe owner was so humble. Their food was good too. Plus this hotel is so isolated that hardly there is any crowd. I enjoyed my food and my view. And spend the rest of the night listening to music and socialising with a group from Chandigarh. We smoked some blunts and chilled.
TOSH to BARSAINI to BHUNTAR
COST: Tosh to Barsaini 100 INR / Barsaini to Bhuntar 100 INR
I dozed off for sure, as I woke up the next morning all fresh and energetic. I shot some clips for my Youtube video and Bounced off to Barsaini back from Tosh. From there, I took my bus to Bhuntar at around 12 noon to catch my bus to Delhi for going back to Jaipur to reach on 4th afternoon.
The last bus from Barshaini to Bhuntar is at 5:00 pm.
BHUNTAR to DELHI
COST: 670 INR
I had lunch from the same hotel Hotel Malabar Then took the bus to Delhi.
Which took around 10 - 11 hours to reach Delhi.