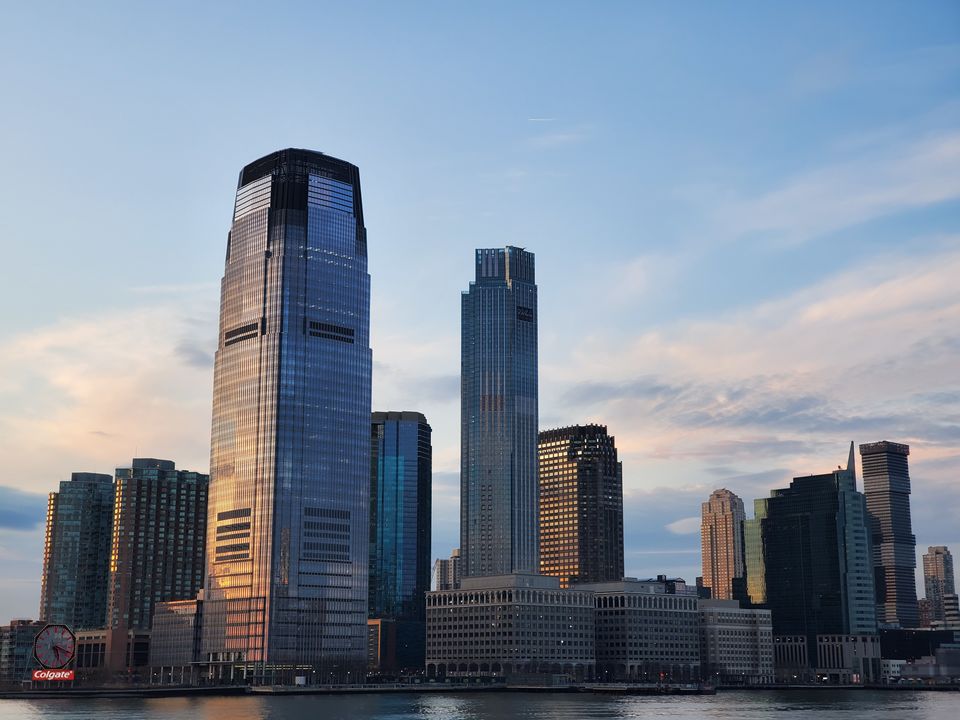 Land,water,sky..this city looks beautiful no matter where you look at it from.
Amazing skyline,bustling streets,iconic buildings,shopping paradise NY has it all. From fancy restaurants to street food, luxury brands to road side vendors this city caters to every traveler's need.
I had an amazing time here with my friends. Here is a glimpse of our happy time in NYC
Where we stayed
Location location location, main criteria we had in choosing our accommodation.
We stayed in Hilton at midtown Manhattan, located in a bustling area with easy access to tons of restaurants and major attractions of New York. Best part is you can walk to Times Square from here (trust me its totally worth the splurge).
What we saw
Madam Tussaud's Wax Museum : As this was a popular attraction, it made it's way into our list. To be honest I wasn't very impressed with this one. I wouldn't rate its as a bad experience but wouldn't call it as must see either. There were a few impressive statues like that of Donald Trump and Queen Elizabeth. If you are a Bollywood enthusiast wanting a selfie with your favorite star, please skip this. Statues of Bollywood stars look highly artificial and not worth the visit.
Tickets come with a range of options to add experiences along with entry to museum. You can opt for a Zombie shooting game and wax hand sculpture along with the entry tickets at additional price. While Zombie game was fun, wax hand sculpture which is supposed to be a replica of your hand doesn't actually look like a replica. You end up getting a fat hand with no resemblance at all.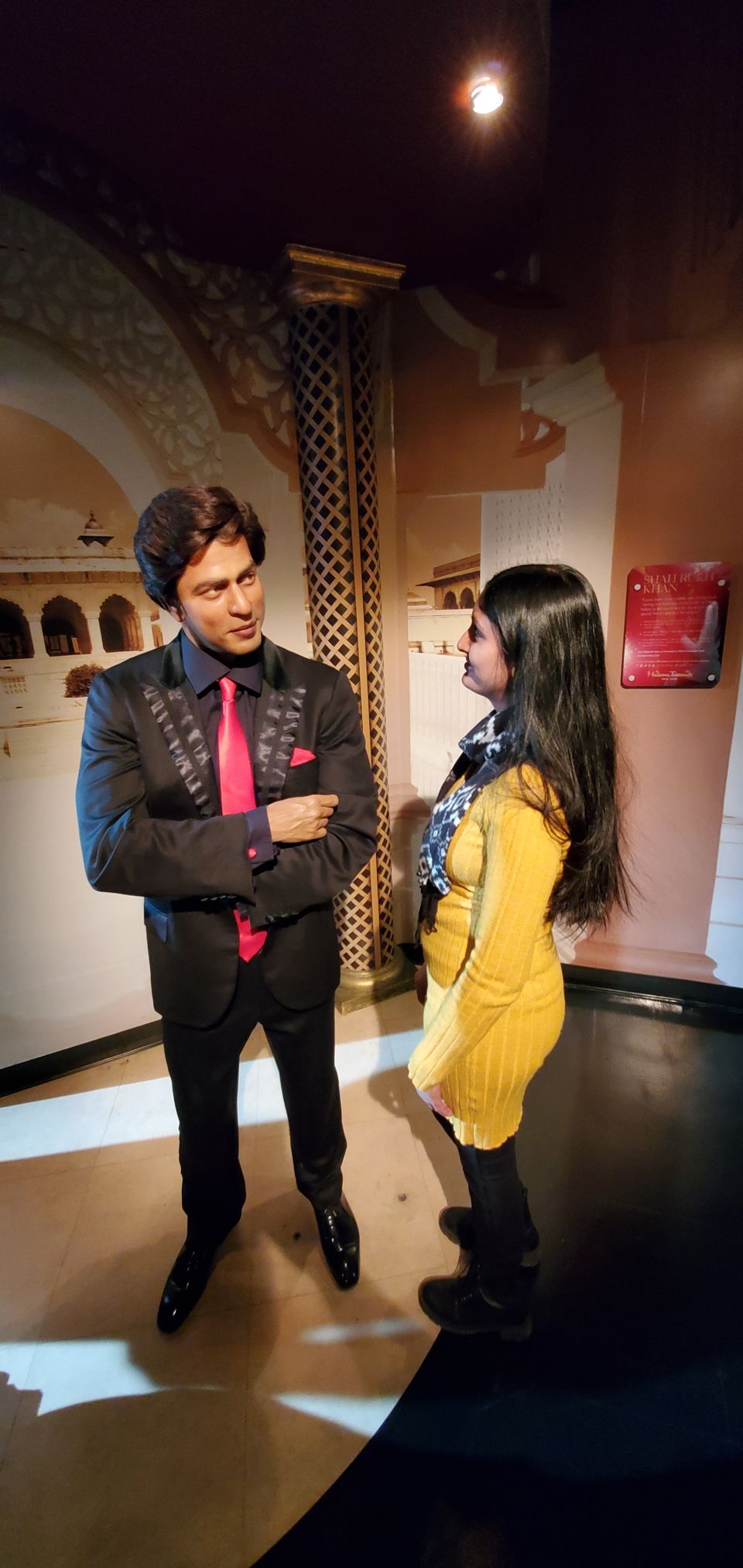 Times Square : Best thing about NYC according to me. This place is probably the reason why New York never sleeps. Times square is full of life even past midnight. Tons of shops,restaurants,pubs and street performers entertaining you all the way..what more do you need? If you want to experience night life in New York, no better place than Times Square.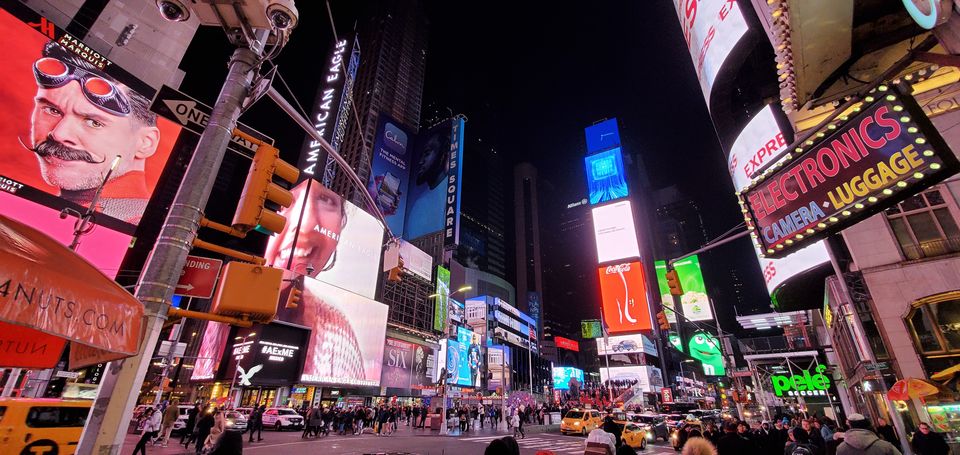 One World Observatory: Tallest building in northern hemisphere, provides a great view of the city. Whoever designed the elevator of this place, damn creative. Elevators here have a screen that show you pictures of the city from way back, as you go up they increase the time line and the pictures keep changing. Impressive isn't it?
I recommend purchasing priority access tickets if visiting on a weekend or holiday save time. They also provide digital guide which will help you spot the landmark attractions.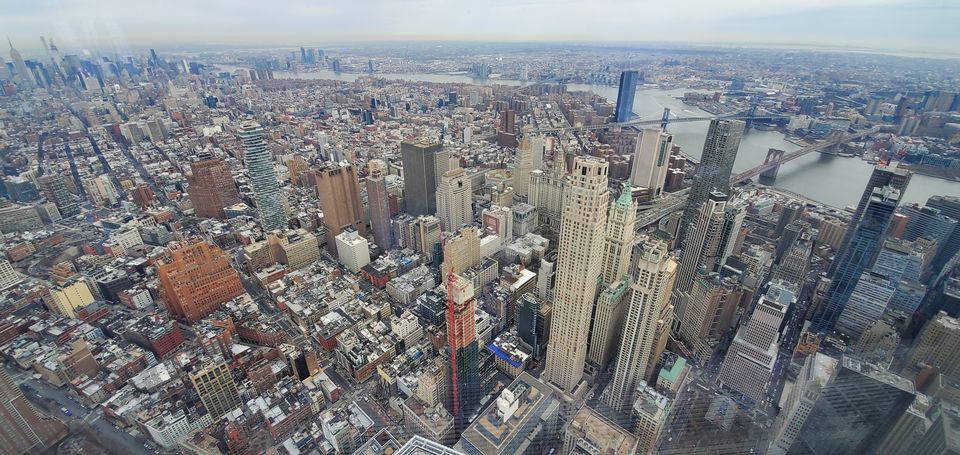 Statue Of Liberty: Your trip to New York isn't complete without a snap with lady Liberty. Unfortunately we couldn't get tickets to cruise which goes upto Statue of Liberty, we had to satisfy ourselves with one that goes around the Statue. We did get a close enough view though. Skyline looks beautiful from water.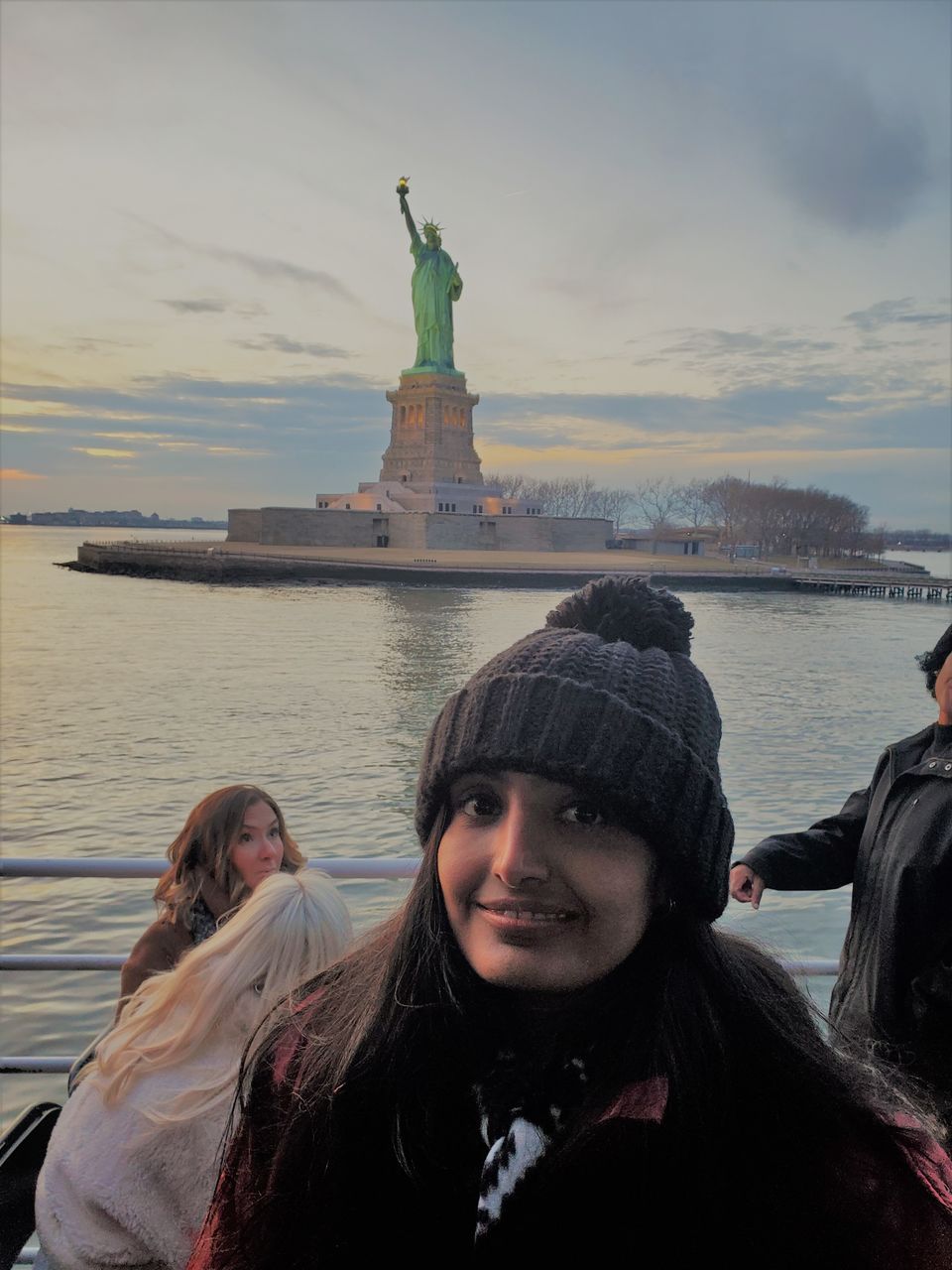 Charging Bull: A huge bronze bull standing on the Broadway is an impressive sculpture. Don't ask me about it's significance, it catches your eye while walking down the iconic wall street. Not a must go but can fit it your itinerary.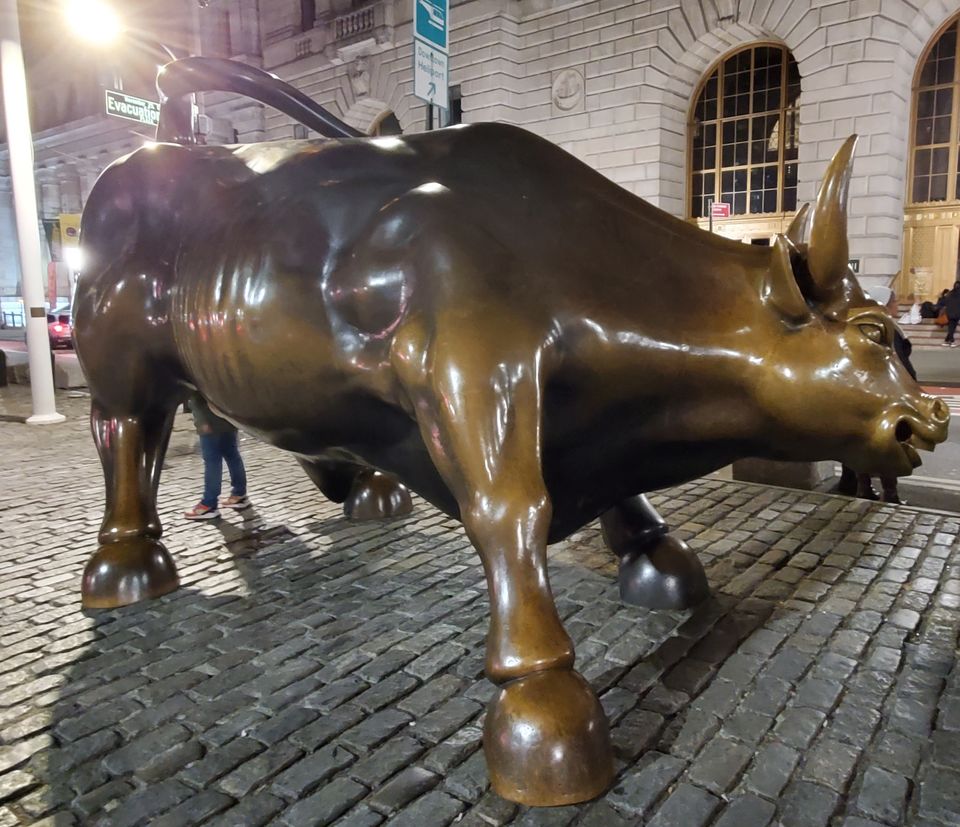 Brooklyn Bridge: Featured in a lot of movies, this is the most iconic spot of NYC. View from here is breathtaking. If you visit this bridge at night, you will fall in love with the city.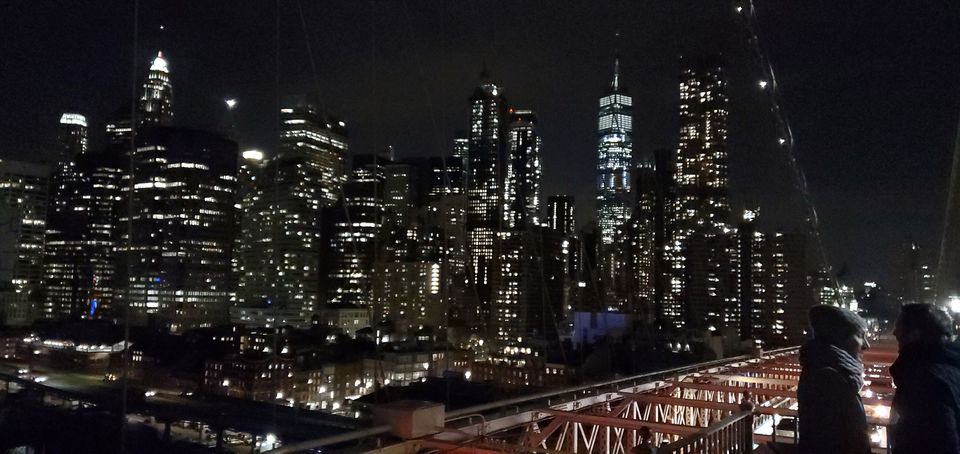 Central Park: All you nature lovers, NY hasn't left you out. Great spot for morning jogs and cycling. The park also has a small Zoo, featuring snow leopard and other interesting species.
What we ate
From fancy restaurants to street food, we tried a varied range of places at NY and nothing disappointed us. Personal recommendation : A2B midtown, King Biryani stall near One world observatory.
New York is not just a city, its an experience which should be on everyone's bucket list