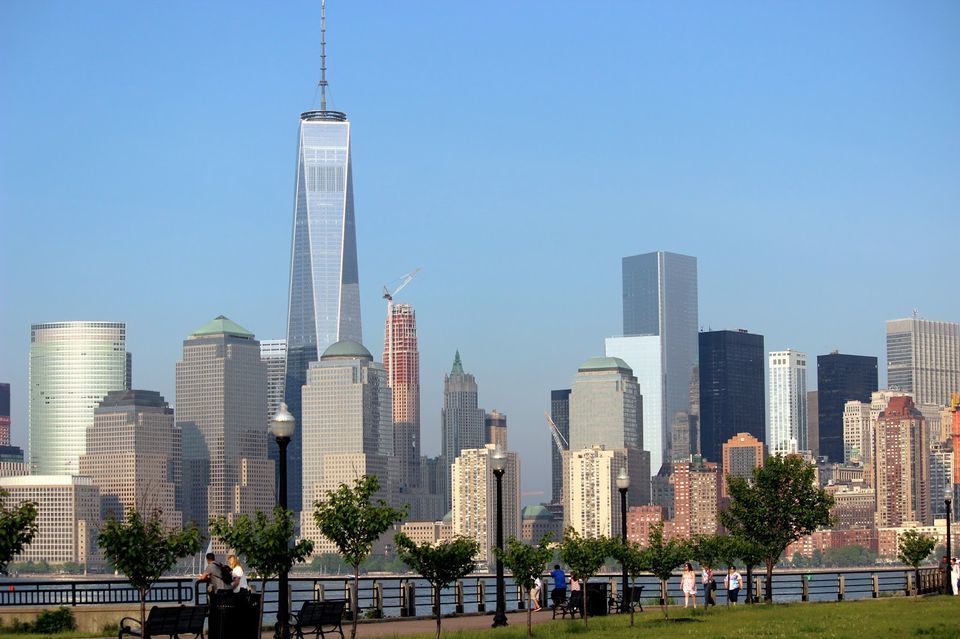 People from all over the world set foot in New York City every single day. Dreamy-eyed and giddy with excitement, every traveller wants to make the most of their time in NYC. And then there's an entire set of people who have never even visited New York City but seen it in movies, TV shows, and across high-fashion billboards. Larger than life, more diverse than any city, always alive and bustling - is it true that NYC is the greatest city in the world, or is it just something they say? I have first-hand experience, and I can't emphasise enough on how much New York City has affected my life and worldview.
You don't have to take my word for it. Let me just tell you the 7 ways New York City changed my life.
1. NYC: An abode of art and architecture
The architecture of New York City is an eclectic mix of old and new, edgy and gothic. Home to some of the world's tallest buildings, including the Empire State Building, Chrysler Building and the One World Trade Center, NYC has some of the most breathtaking modern structures you'll ever see. And the Manhattan skyline? When I first set my eyes on it from across the Hudson river, I was mesmerised. That stunning skyline inspired such awe in my heart as has only ever been replicated back in Bombay. NYC architecture is art of the most stunning kind.
2. The energy and liberty of Times Square
Glowing signboards, open-air cafes, news marquees, performers with painted bodies and costumes, and an air of festivity all year round - Times Square may be a cliché, but it is a cliché for a reason. Times Square embodies the true spirit of NYC - unfettered, open, flamboyant, and full of colour. Nude women with their bodies painted in stars and stripes roam the square as freely as a middle-aged guy preaching Catholicism. Standing in the middle of Times Square, you feel small, insignificant, and at the same time, a part of something truly great. It's a strangely overwhelming feeling, and you've got to experience it first-hand to know what I'm talking about.
3. Every American movie ever shot in NYC
Okay, realistically speaking, at least 75% of all American movies, and most TV shows, are set in NYC (quote me at your own risk). The Met steps, Central Park, Brooklyn bridge, Grand Central station, Empire State building - these are landmarks I'd seen countless number of times on screen before I finally saw them in person. It was surreal, standing in front of places I'd never felt or beheld yet somehow knew so well. An out-of-body experience, if you will.
4. The view from up above
New York City is synonymous with skyscrapers, so there is a sprinkling of observation decks and rooftop cafes across the city that give you a bird's eye view of NYC streets. In fact, the true beauty of NYC is only revealed once you've seen it from a height. The Art Deco buildings, the tiny moving vehicles, the rivers and bridges in the distance, it all looks unreal. To catch a glimpse of the Statue of Liberty from all the way in Manhattan, atop the 86th floor deck of the Empire State Building, is a life-changing experience I am never likely to forget.
5. People in NYC are from all over
I did this exercise a lot while walking around New York City: I would stand just about anywhere and look around. And everywhere I turned, I found diversity. NYC is not the white man's city. This city belongs to everyone who decides to make it theirs (and has that kind of money, of course). It's a truly global city, with the poor and the rich, the Chinese and the African and the Indian and the Jew all accommodated in its folds. It may not be a cheap or an easy city to build a life in, but once you're in, you belong. New York City welcomes you with open arms.
6. It houses some of the world's best museums
Museums tell you where you've come from, what you're made of, and where humanity stands today. Traipsing through museums is my second favourite way of getting to know a city, walking the streets being the favourite. On my maiden US trip, I visited The Metropolitan Museum of Art (twice) and a Body World exhibit that has since closed down. To this day I regret not visiting the other museums this city is known for - MoMa, the Guggenheim , the Smithsonian, the American Museum of Natural History, and just so many more. Now I admit museums are not every traveller's cup of tea. But the Met - it is a mandatory New York City experience for everyone. It is so vast, you can not even cover it in 2 days!
7. And then there's a surprise at every turn
This is the most fascinating thing about New York City - it is always throwing things at you when you least expect them. On a normal day, a rock band jamming on the sidewalk or a pair of elderly men playing ping-pong is a pretty common sight. But then, on some days, the city will decide to woo you. On one such occasion, while walking around Broadway and 51st, my mother was hit by this sudden craving for Chinese food. So there we were, looking for a restaurant that served Chinese food in the Big Apple. Eventually, we found a place that claimed to serve 'Thai-Chinese', so we thanked our stars and entered, only to be ushered in by a desi staff that spoke Hindi, looked Indian, played filmy middle-eastern music, and served noodles exactly like those you would find back in Delhi. Surprised, delighted, overwhelmed - we didn't know what to feel. NYC had my heart that night.
NYC is a place everyone who has the means must visit at least once. This city changed my life, my worldview, and to an extent, the way I travel. I hope it is life-changing for you too!