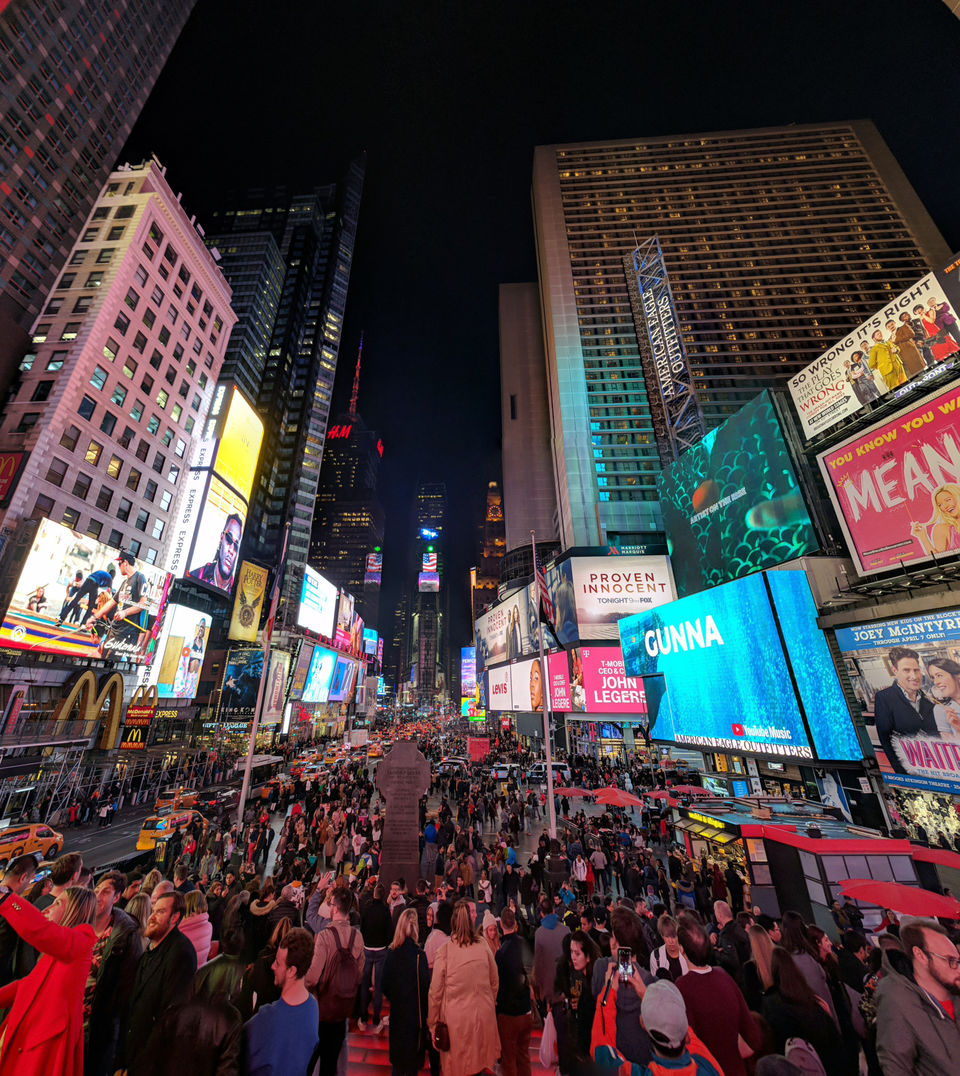 Us west-coasters never much enjoy long, tiring flights to the east coast, albeit to make a visit to the majestic Big Apple. New York city is so vast and filled with such wonderful spots to be able to fit into a month-long visit, let alone a day or two. But, if you're like me and end up having just one day to spend in NYC, this list of things is for you! This list only requires some walking and subwaying your way around the city.
1) See NYC from the Empire State Building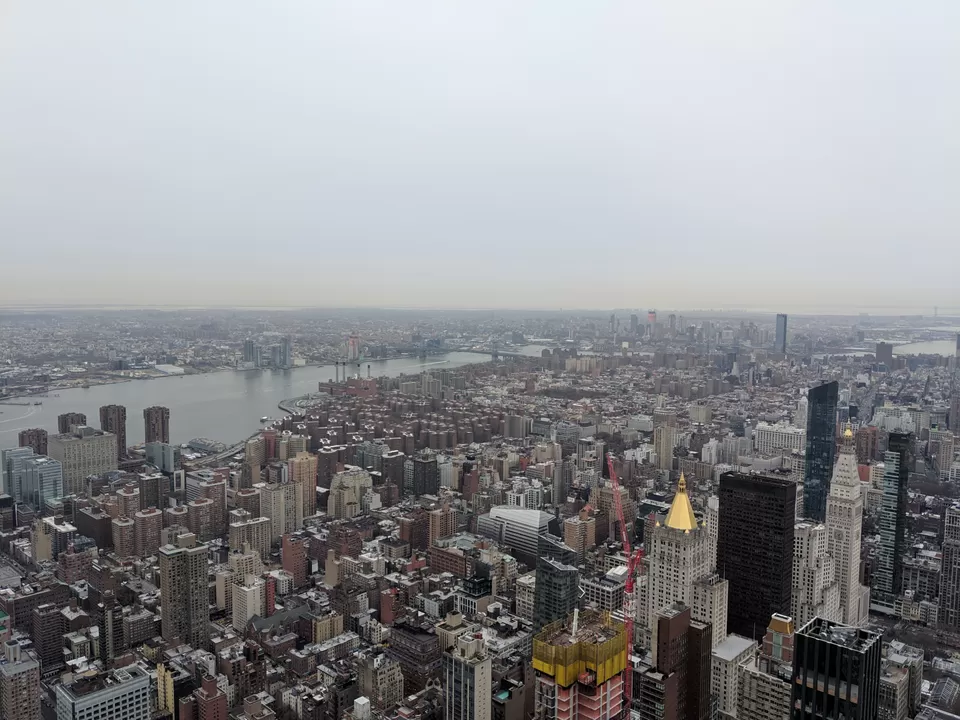 You can choose to start or end your day from this iconic building that offers unforgettable views from the 86th-floor observatory. The Empire State Building opens at 8am everyday and tickets are available for purchase online as well as in the building lobby. While everyone is still figuring out what bagel to have for breakfast, you can have a great start to the day and update your Instagram with morning vistas of New York city.
2) Spend some time in Central Park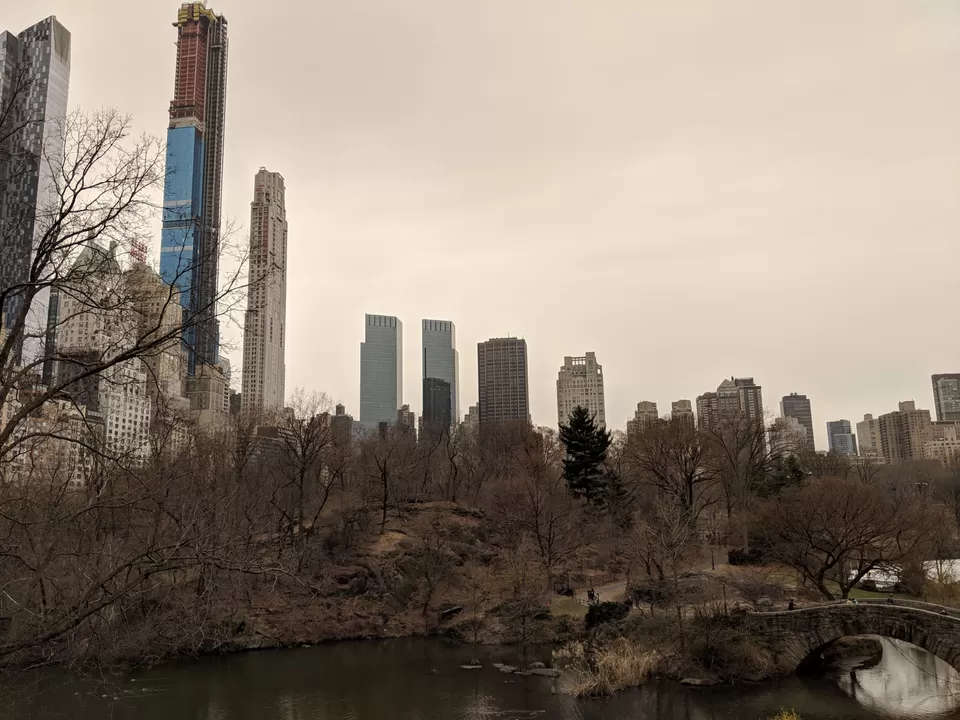 The cheapest and fastest way to reach this iconic park it to take a subway from Empire State Building to Central Park. You don't have to be a fan of the famous sitcom FRIENDS to want to pay a visit to this slice of greenery right in the middle of Upper East Side and Upper West Side. The smell of hotdogs and soft pretzels wafting in the air, the sight of New York's skyscrapers, and the sound of the soft winds and chirping birds make this park a wonderful spot for a post-breakfast stroll. Grab some coffee or tea to go with the ambiance and you're all set for a walk in the park.
Hunger pangs must have struck you by now. Grab some falafel on rice from one of the gazillion food carts (I'm sure they're all equally tasty) before moving on to a very emotional part of the tour.
3) 9/11 Memorial
We all know the tragedy that struck the World Trade Center but what first time visitors don't know is the beautiful memorial that has been created to pay respects to those who lost their lives there. A quick walk around the place is enough to bring back vivid flashbacks of watching this over the news in 2001. Listen to the water flowing through peacefully, take in all the emotions fleeting through your skin, and move on to the next spot.
4) One World Trade Center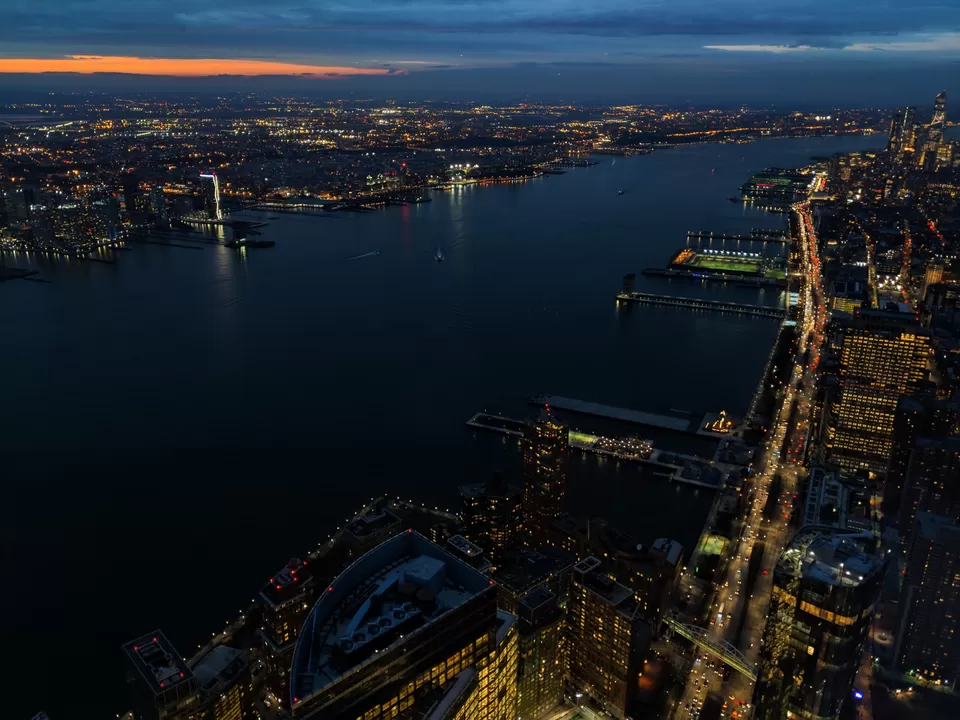 Walk to the One World Trade Center and mentally prepare yourself for a thorough security check. This is another tower from where you can either choose to start or end your day from. Personally, I prefer starting the day from the Empire State Building and ending it here for its breathtaking sunset views. From the 102nd-floor observatory, watch the sun go down and the city lights come alive. The twinkling Brooklyn Bridge, the ant-like people on the streets below making their way back home after a long day of work, the tiny yellow cabs of NYC make for such a charming evening sight. Expect to spend about two hours in this observatory, clicking pictures of all city views.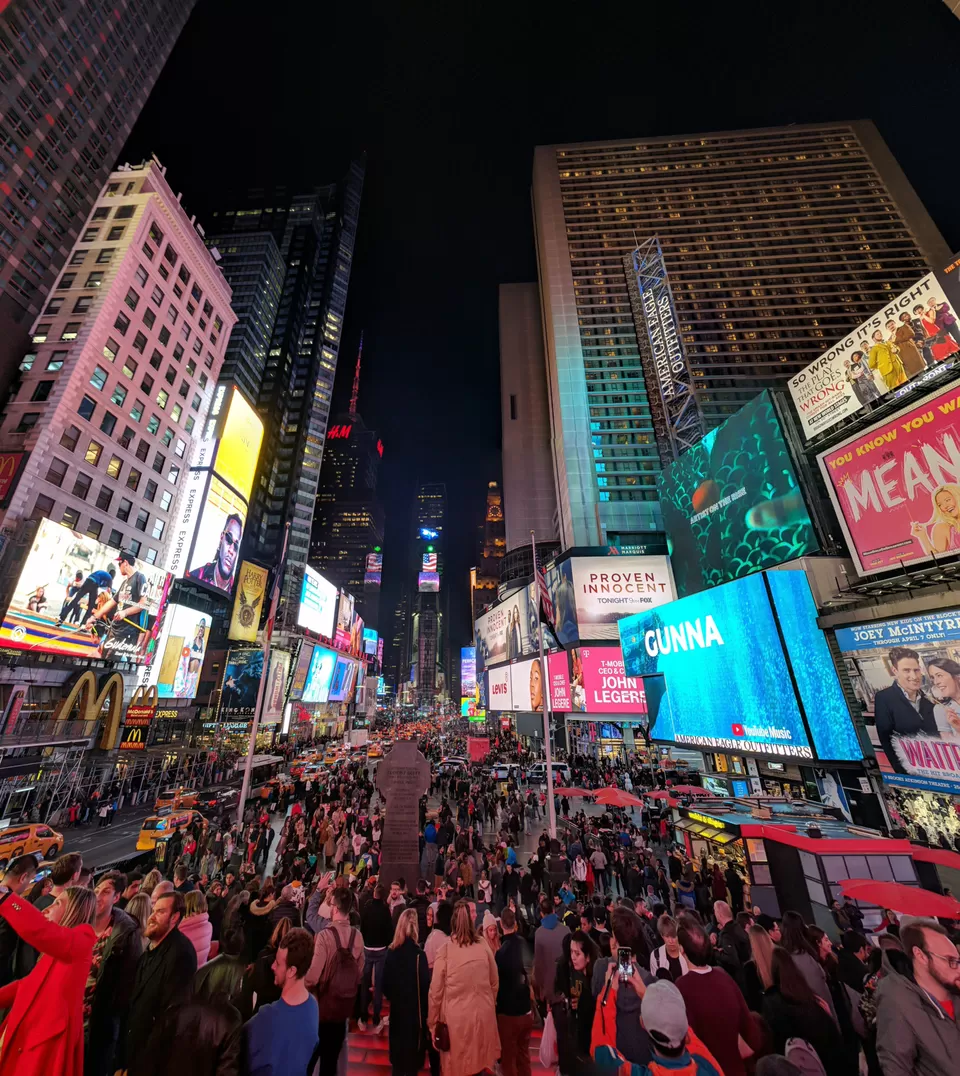 Take a 20-minute long subway from One World Trade Center to reach yet another iconic spot, the Times Square. The Times Square is best visited at night when all the lights are vibrant. This place is always irresistible for first timers who have seen this place only in movies and regular visitors alike. Walk around the square looking at the life-sized digital hoardings of brands you use, movies you enjoy, fanbie over celebrities you love, and if you enjoy market updates, watch stock prices on the NASDAQ building. Don't forget to catch some fun acts by street artists! Take plenty of photos, videos, time-lapses, boomerangs and what-not to bombard your Instagram feed with.
Although this list does not include the most important spot of all, the Brooklyn Bridge, I feel the bridge deserves at least half a day of our time to walk and be amazed by its grandeur. And hey, you can always swap out a couple of these things for some bridge love.