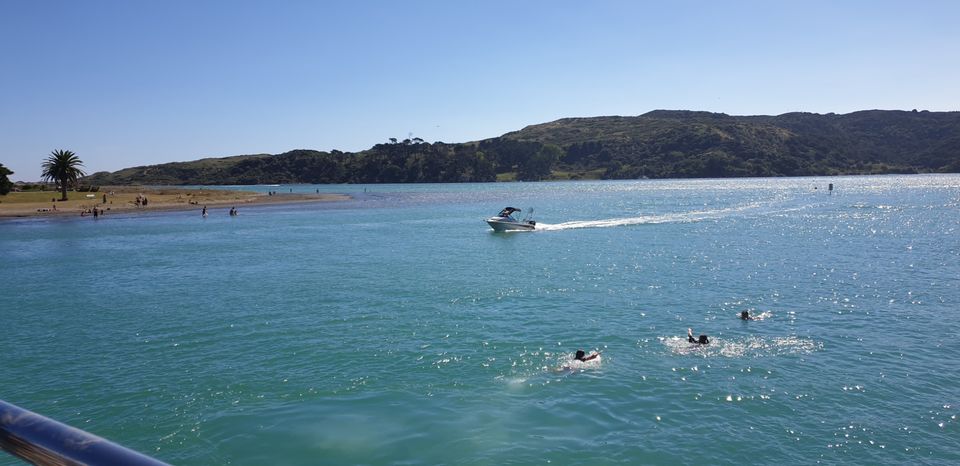 Trip start:- from Hamilton Centre
Trip Date:- 22/04/2019
Total expense: Gas money and some $$ to spend on food.
How to reach: Hire cab from Hamilton or bus from Hamilton intercity.
We started our journey from Hamilton centre which is the main city centre of Hamilton. Raglan is 48km west of Hamilton on state highway 23.Raglan is small seaside town with a small population with major economy comes from timber and flax industry followed by tourism which remain in mainstream.
Raglan is best known for surfing and it's black sand beaches. If you are living in Hamilton or visiting Hamilton you should go to raglan because this is the nearest beach attraction to Hamilton and have best scenic views. If you are foodie and love to eat sea foods Raglan always welcomes you. You will get one of the best "Fish and Chips" here.
Raglan beaches have Black sand which is totally different from other beaches of New Zealand. Surfing is one of the attractions here. If you love surfing then come to Raglan Manu bay, Whale Bay and Vortex bays are calling you.
It was 2pm afternoon we reached Raglan. It was actually a random trip for us we were just sitting in Hamilton Garden thinking of exploring some part suddenly something struck in our mind that why not to go towards Raglan. While we were driving towards Raglan the view was mind blowing. You can see a lot of windmills on the way to Raglan. So come to the point we reached late thinking of doing some chill out in sea. I mean the water was amazing it was a sunny day with pleasant weather. We both Clicked some pictures and had one of the best Fish and Chips of Raglan.
Remember: The shop on the beach remains busy all day and has a a waiting time of around 45-60 min. So better to go to the shop up the clif. You can go from the bridge.
Things to do there:-
Surfing
Swimming
Kayake
Paragliding