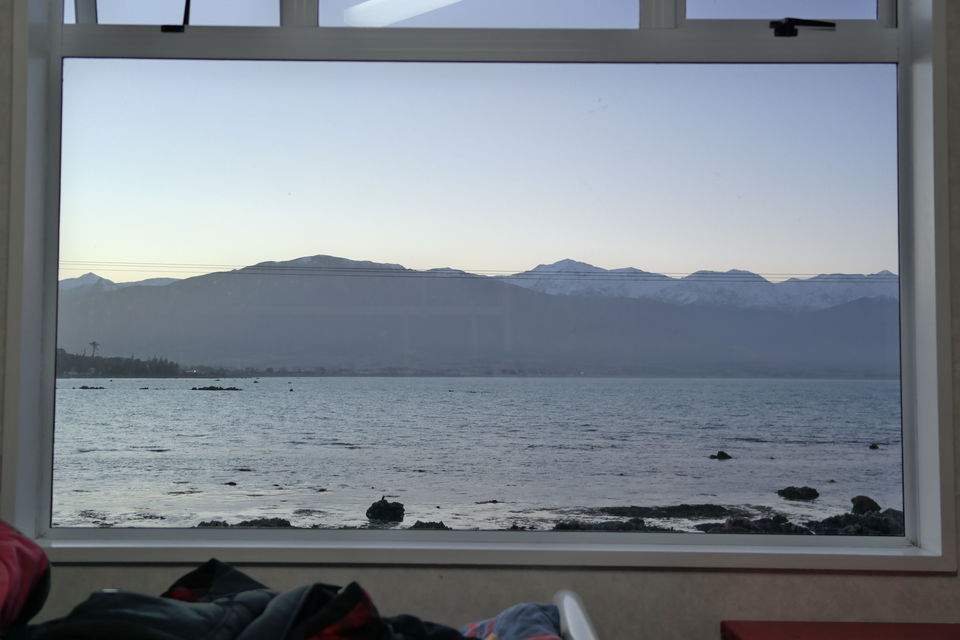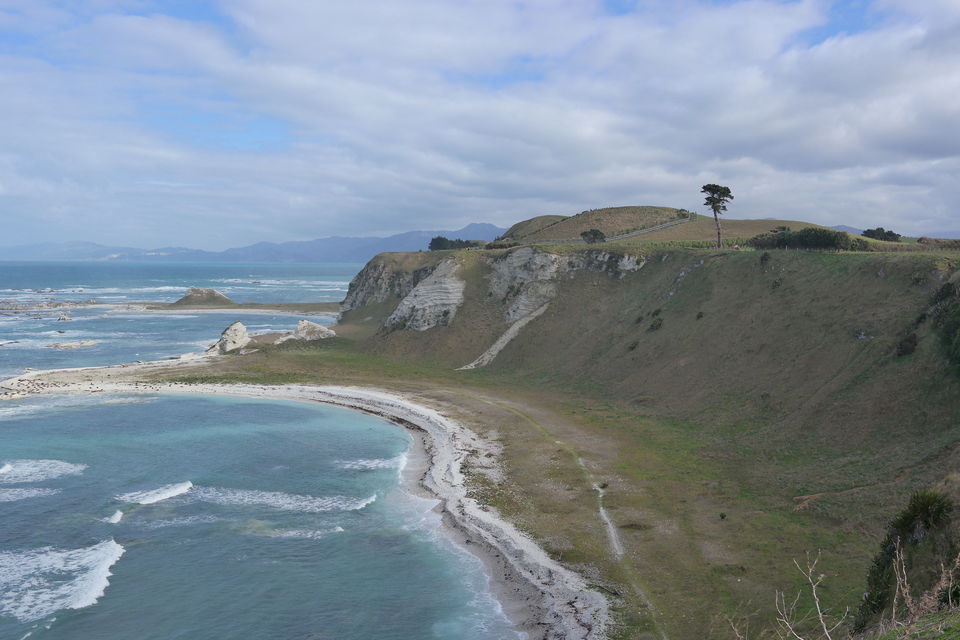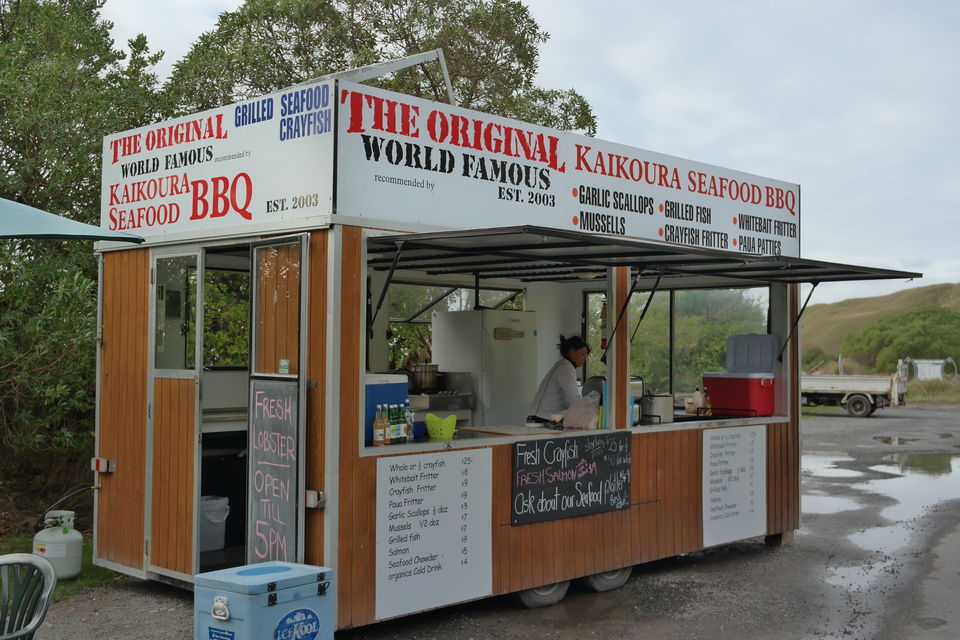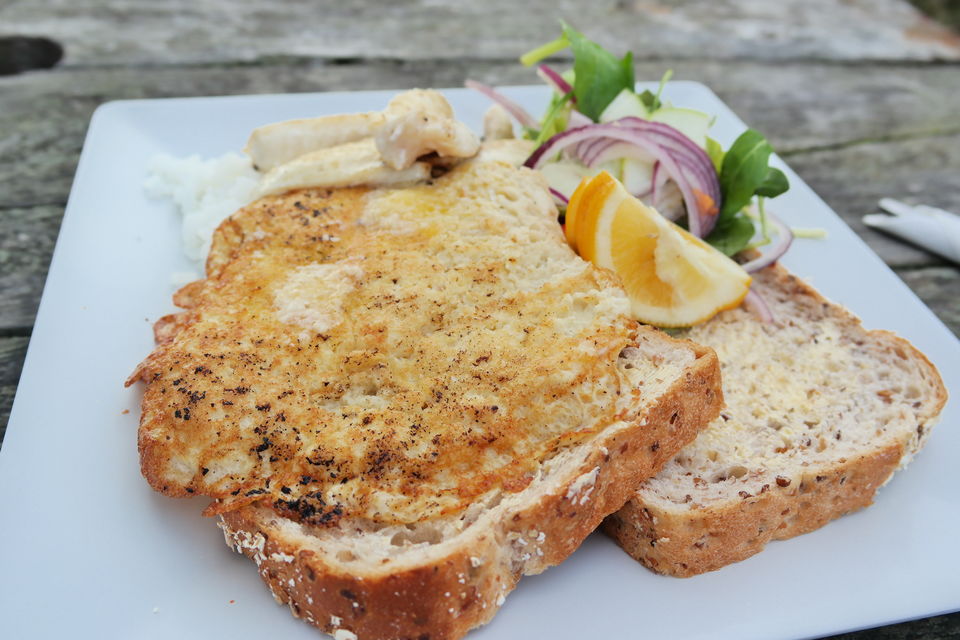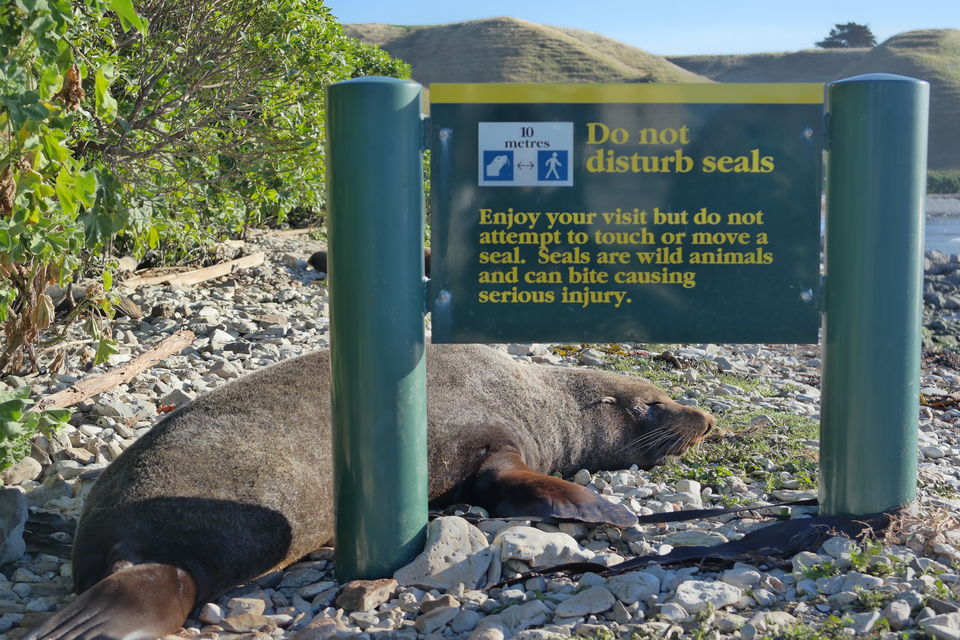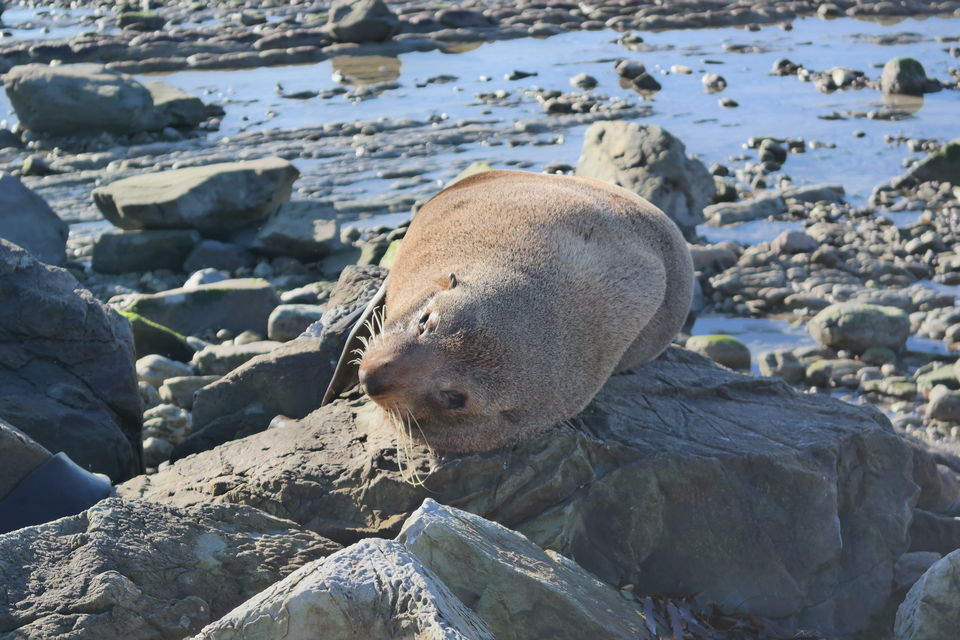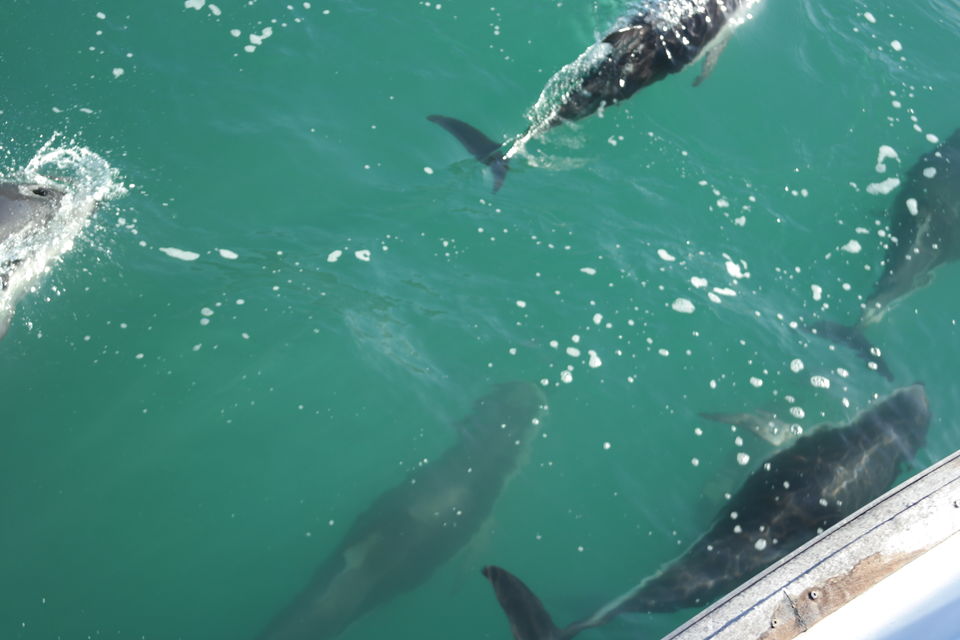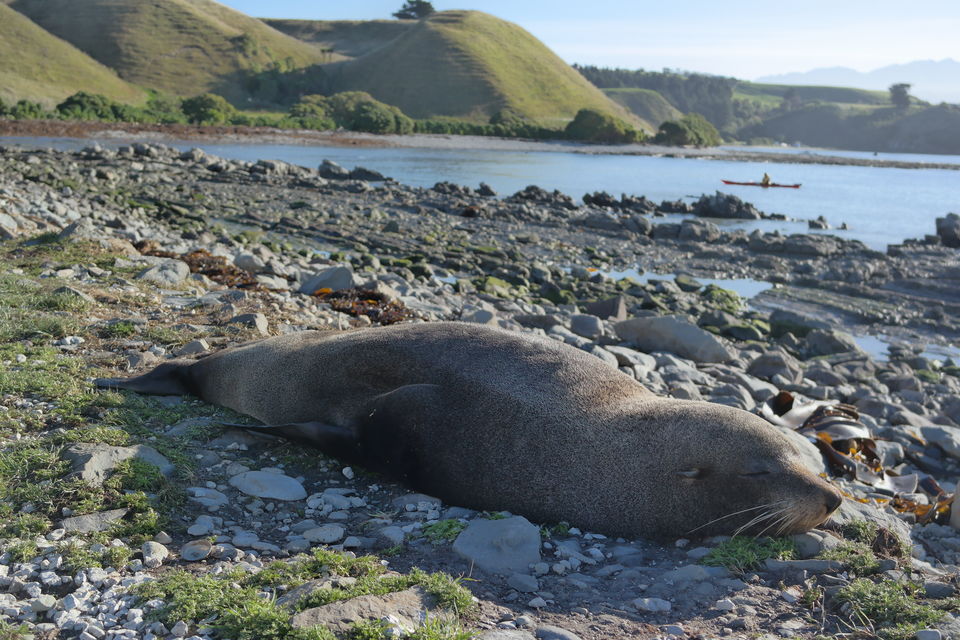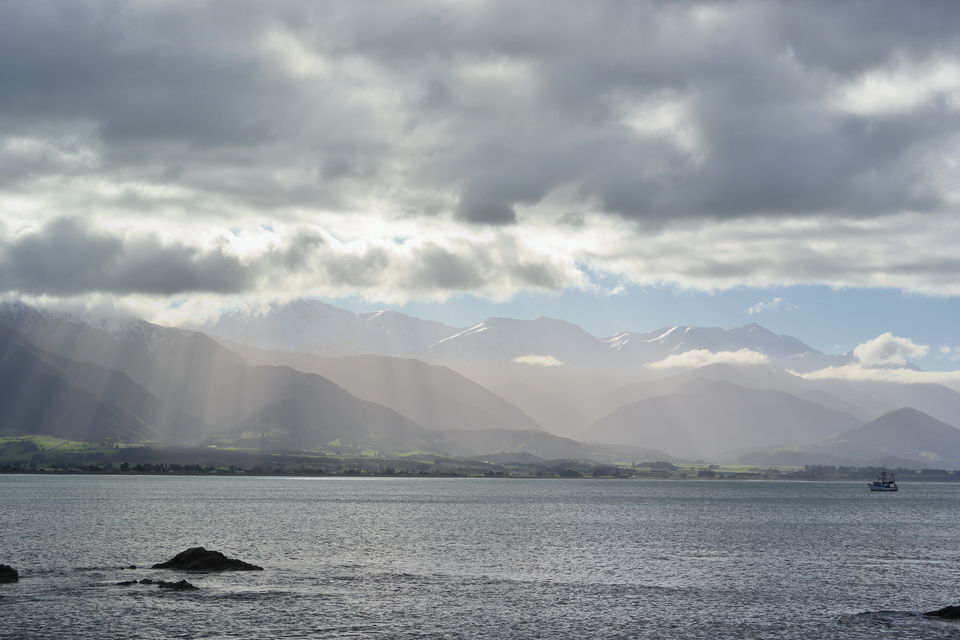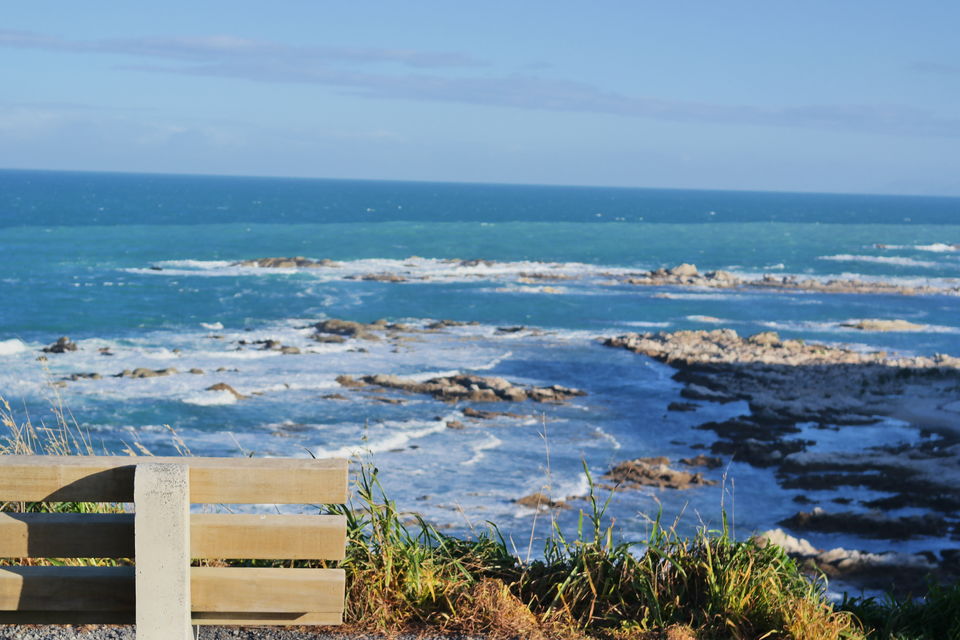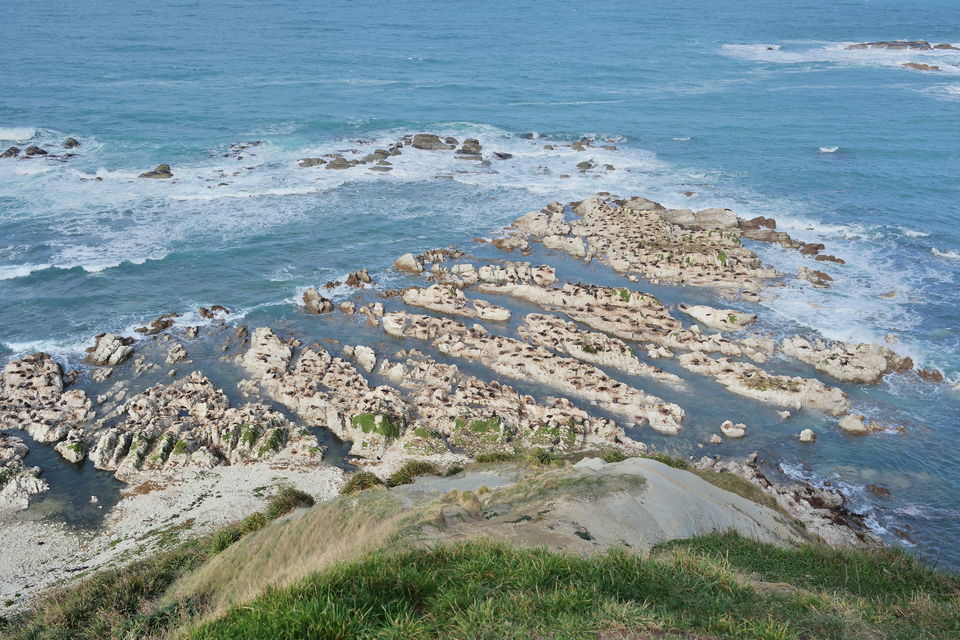 Kaikoura was by far my favourite place (as of yet) in New Zealand!Kaikoura's at the southern island of New Zealand so if you're at the north island, you gotta take a ferry from the north down.I took the inter-islander ferry from Wellington and then the intercity bus all the way to Kaikoura YHA.The best part of travelling in June/July around New Zealand would be that it is the non-peak period so rest assured you have all the alone time you need.Weather's amazing too; it was winter, roughly around 10 degrees though it gets colder at night.Accommodation
The rates at Kaikoura YHA is one the cheapest you can get and there is a reason why it's nicknamed 'By the beach packpackers'. It is situated directly by the beach & I was in luck because my 4-bed bunk happened to face the beach−the view I wake up to every morning was simply breathtaking. Staff is friendly and there's plenty of hot water for a hot bath after a day of activities as well as an awesome and clean kitchen to cook! You could also rent a bike if you wanna travel further out.
Top Activities
1) Swimming with dolphinsThis was where I realized my passion was underwater instead of above it. You can easily sign up with Encounter Kaikoura tours, which I did & I swam with dolphins for NZD198 (equipment & wetsuit included). They do rent GoPros and underwater cameras if you'd like to video your journey down. Excellent instructions prior to the swim and although the waters was freezing cold, it wouldn't impede you from fully enjoying the experience. I swam with so many wild dolphins & it was such an unbelievable stint that I'm definitely going to repeat that again! In fact, the crew onboard feels like family: there's hot cocoa after you dive as well as plenty of time to dolphin watch on the boat after the swim was done.
2) Seal ColonyThis is one of favourite activities because it's free. Literally ogling at the adorable seals to while away time. Just 15 minutes away from the YHA, don't worry if you lose your way because you can ask any random passer-by & they'll guide you. The seal colony is right at the end of the road and they are everywhere! Most of the time sleeping on the rocks; one of the hotspots for many travellers to seal-watch. There are also select times of the day where your chances of seeing the seals are higher, during my time there, it was 4pm in the afternoon or 10am in the morning. Rest assured though, I didn't follow the recommended 'peak' hours and yet managed to see them all the same.
3) Kaikoura Peninsula WalkwayRight behind the seal colony would be the starting point to ascend a cliff and the view from Point Kean is worth every step you take. Do bring along a thicker jacket (if you're heading there in winter) for the winds on top at the cliff was so strong that halfway through my ascent, I came back down to grab another jacket. There are more than one path to take and you can grab a brochure from the i-SITE before heading over or simply download one online! In fact, you can see hundreds more seals from the top.
So after a long day of hiking or seal-watching, how about some seafood? Kaikoura means a 'meal of crayfish' in and there is an abundance of said seafood so it is definitely a must-eat here. & I am absolutely in love with Kaikoura Seafood BBQ, a kiosk by Fyffe Quay that you'll pass by along the way to seal colony. The freshest seafood available, you can savour it while sitting on wooden benches with a view of the mountains to die for or you can take away and have them while admiring the seals. This is the real deal for Kiwi seafood!