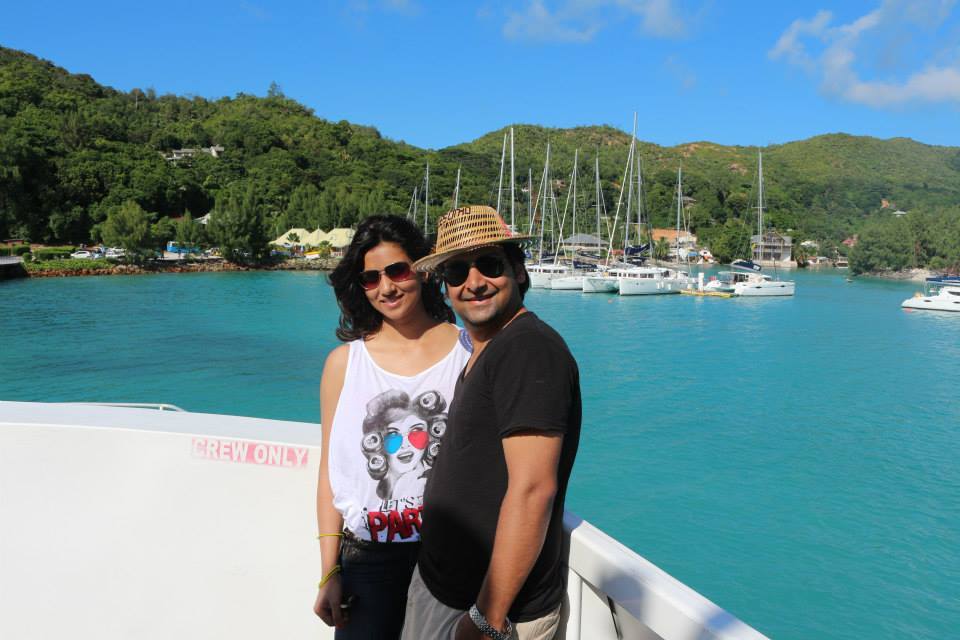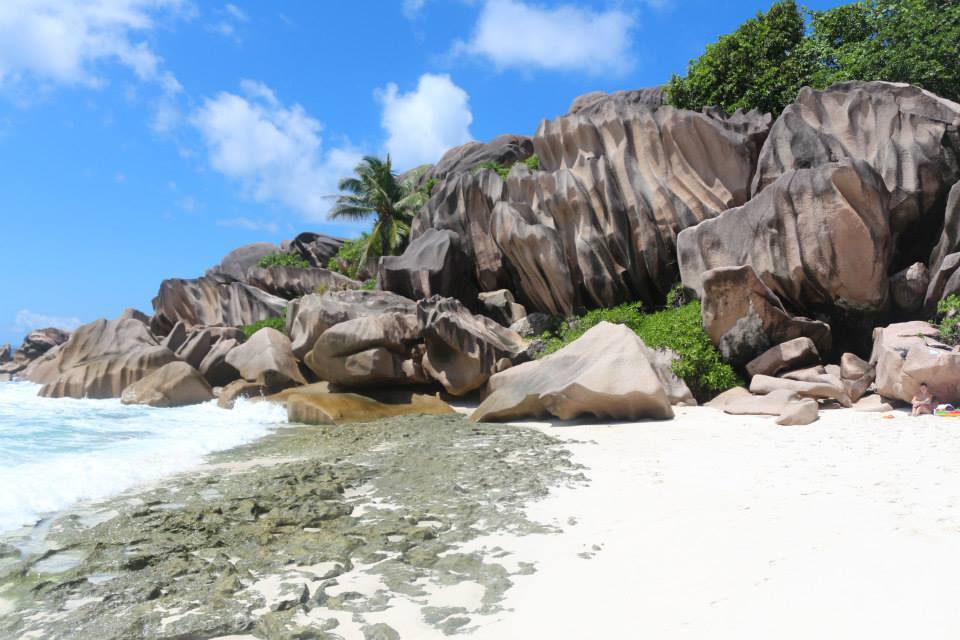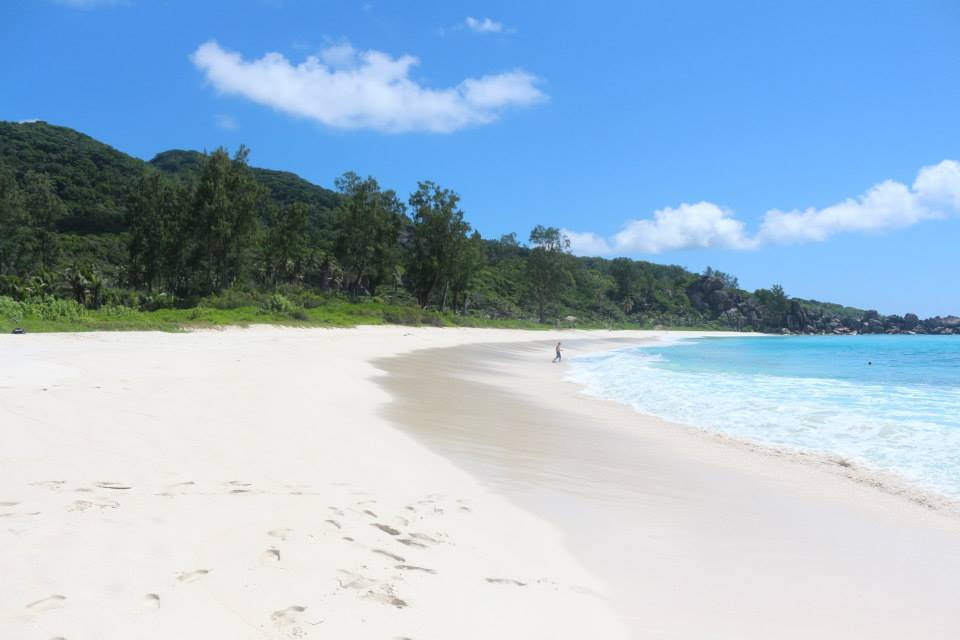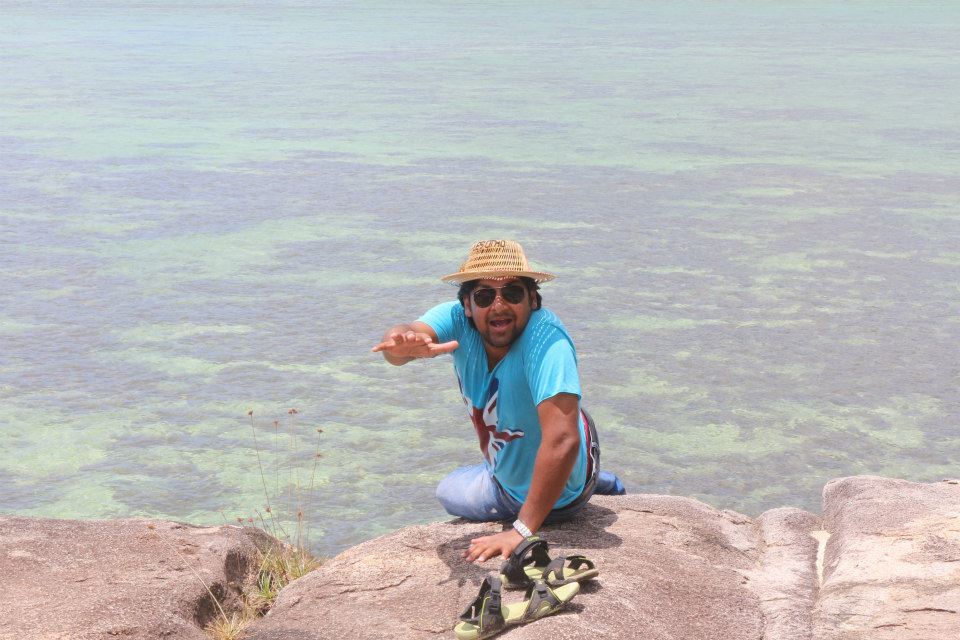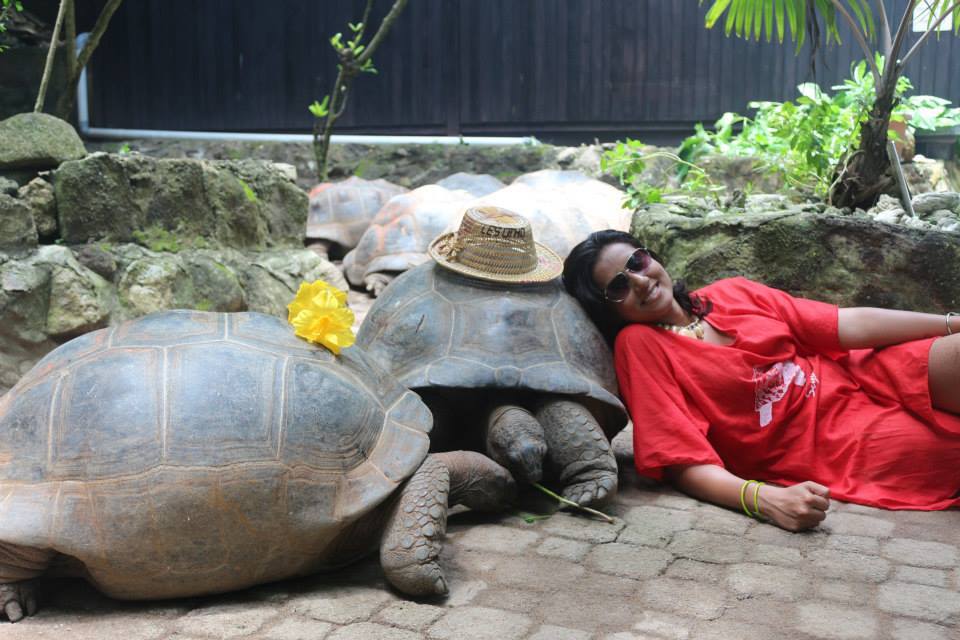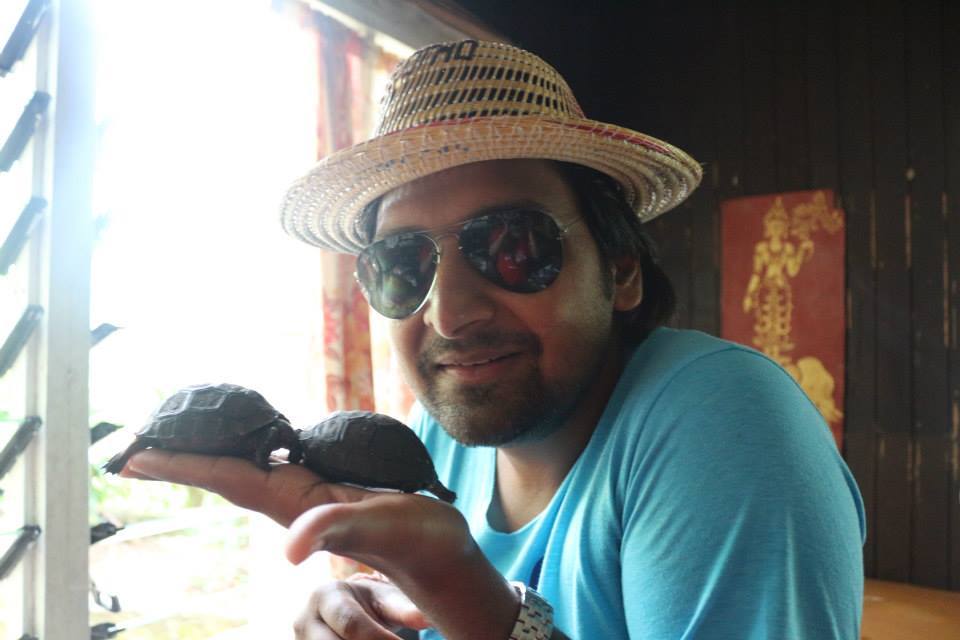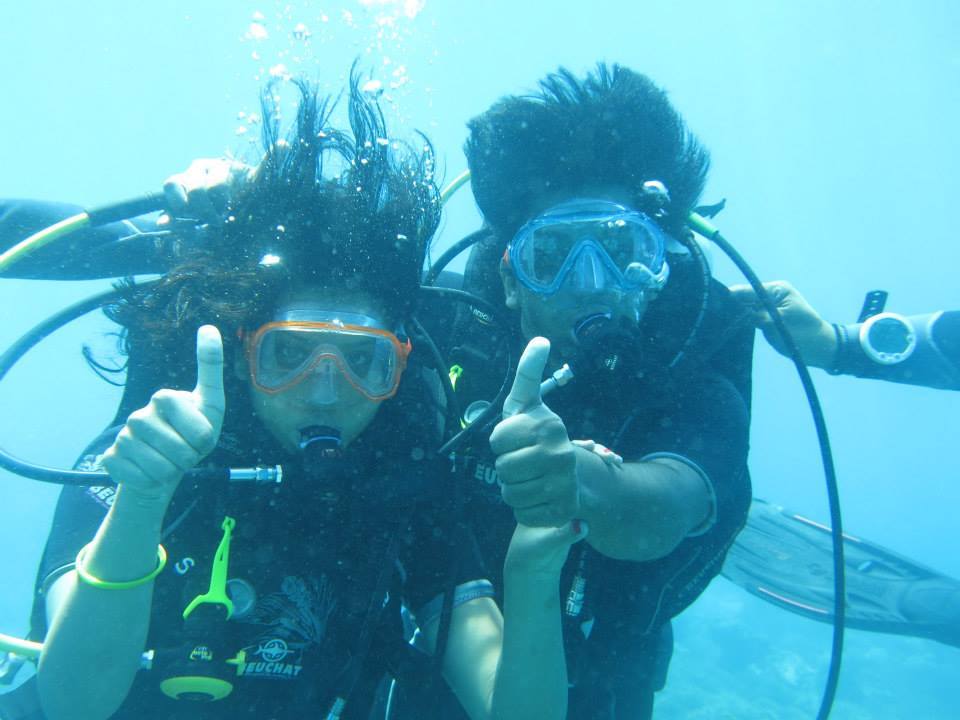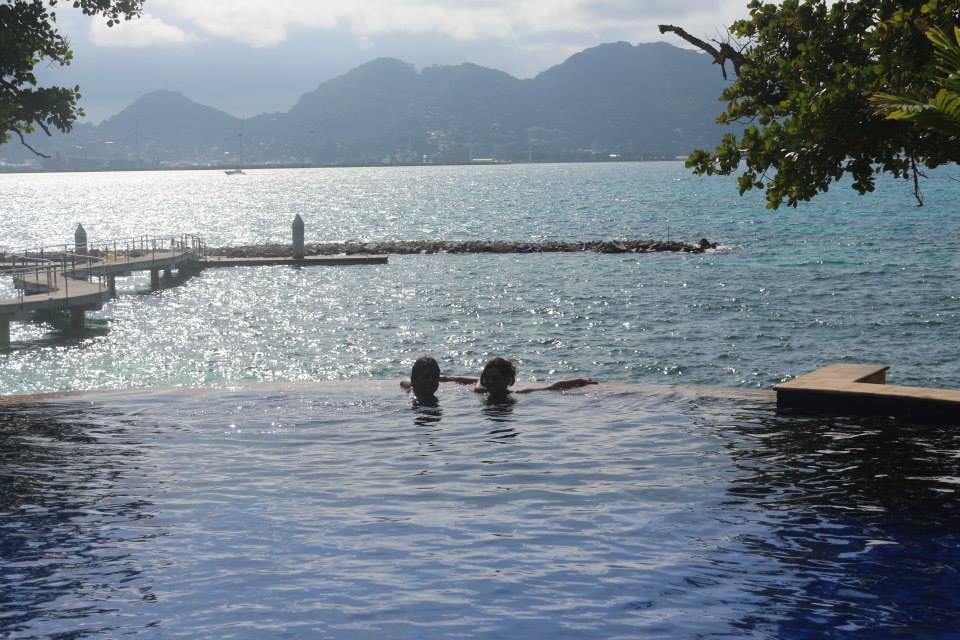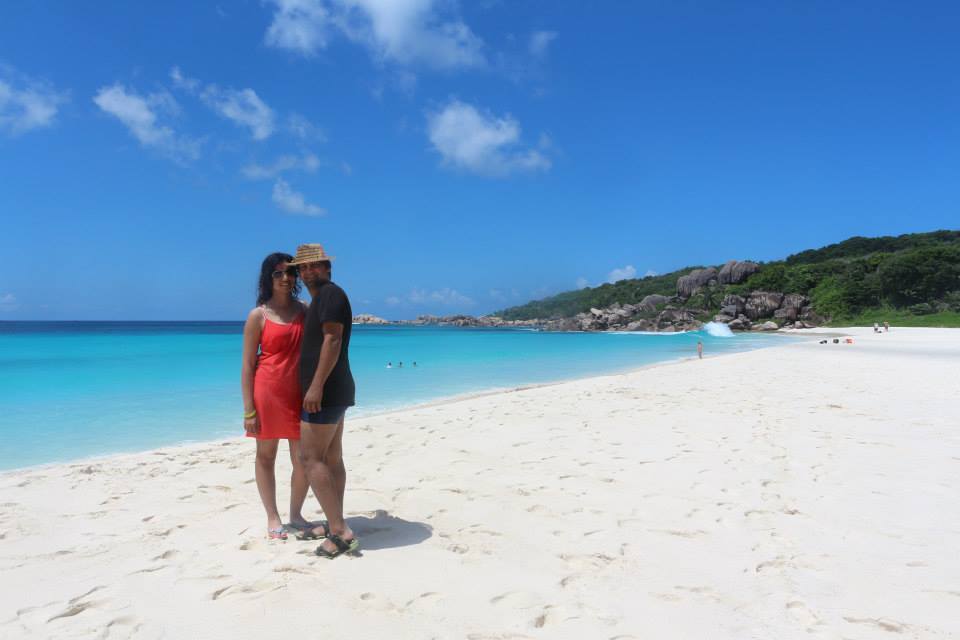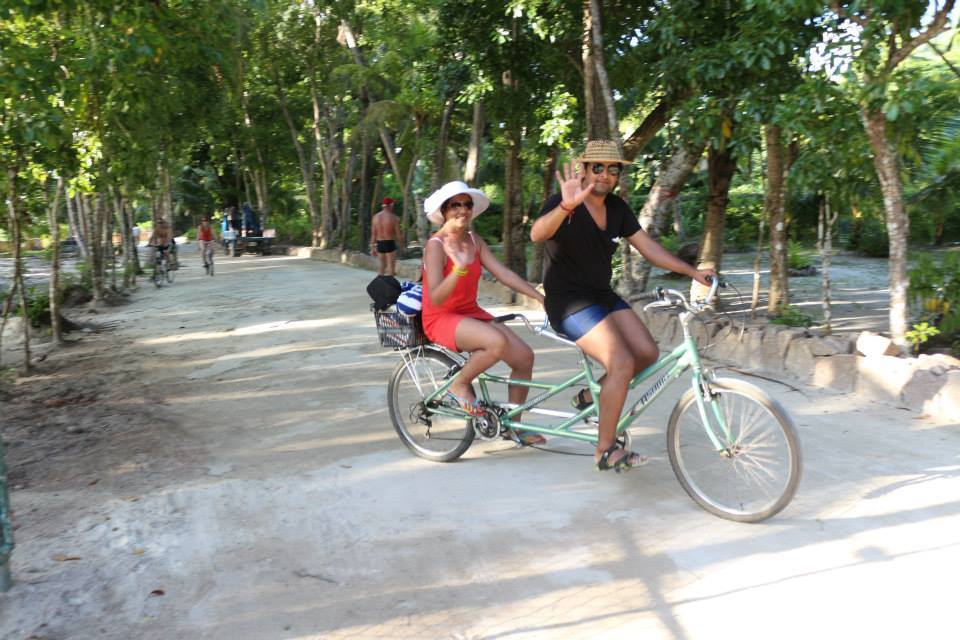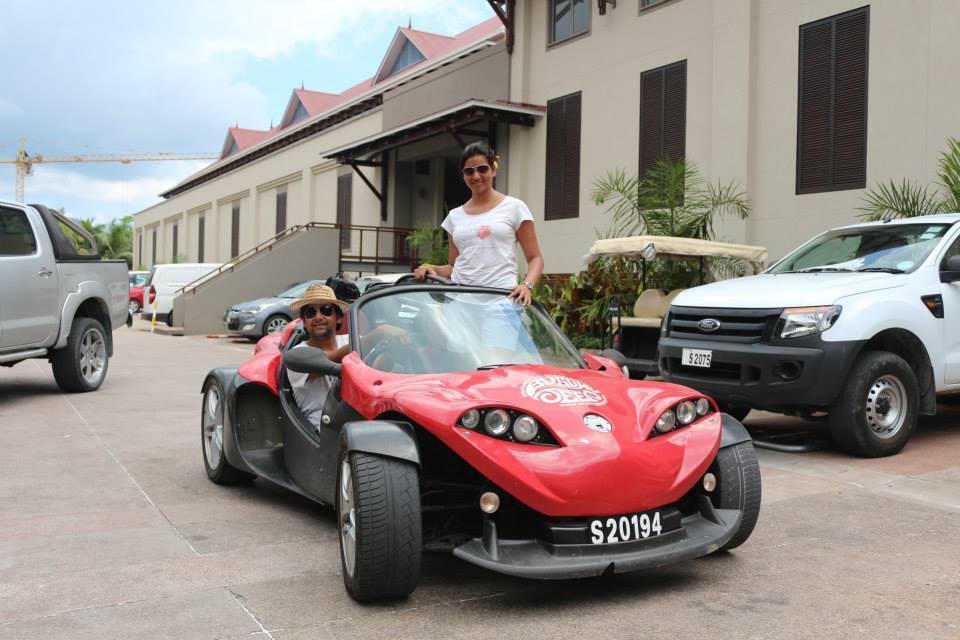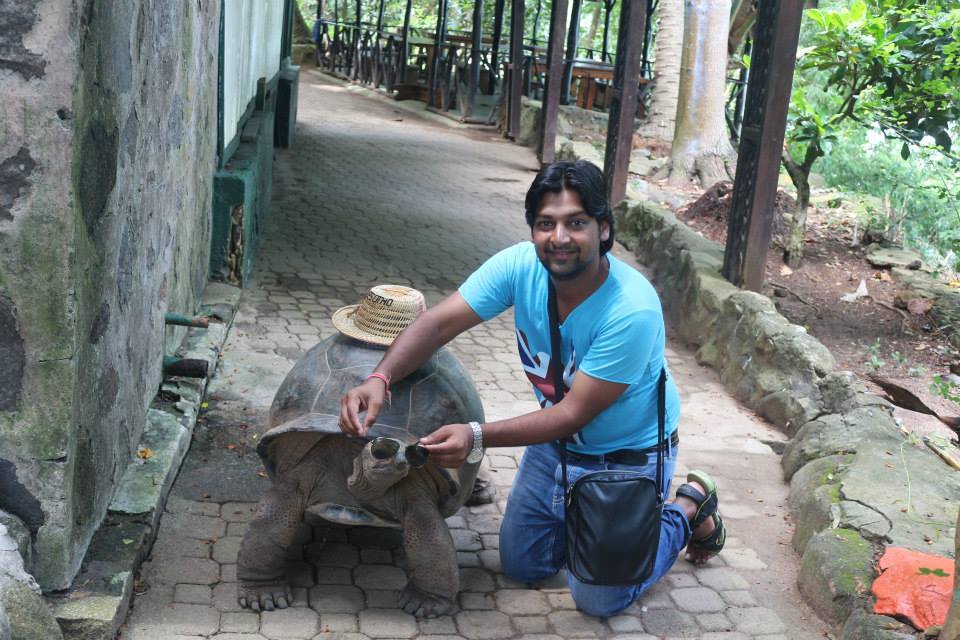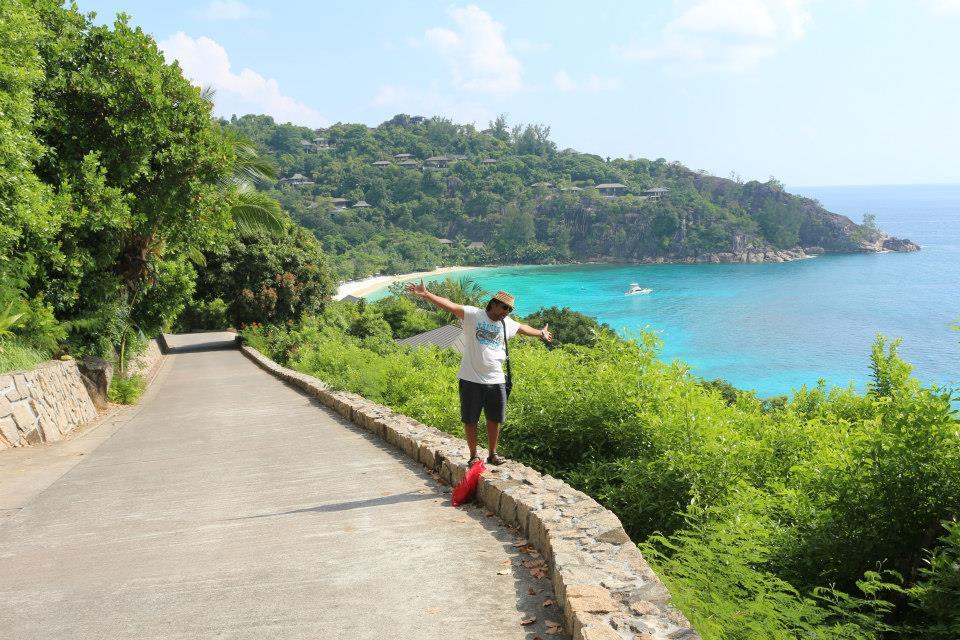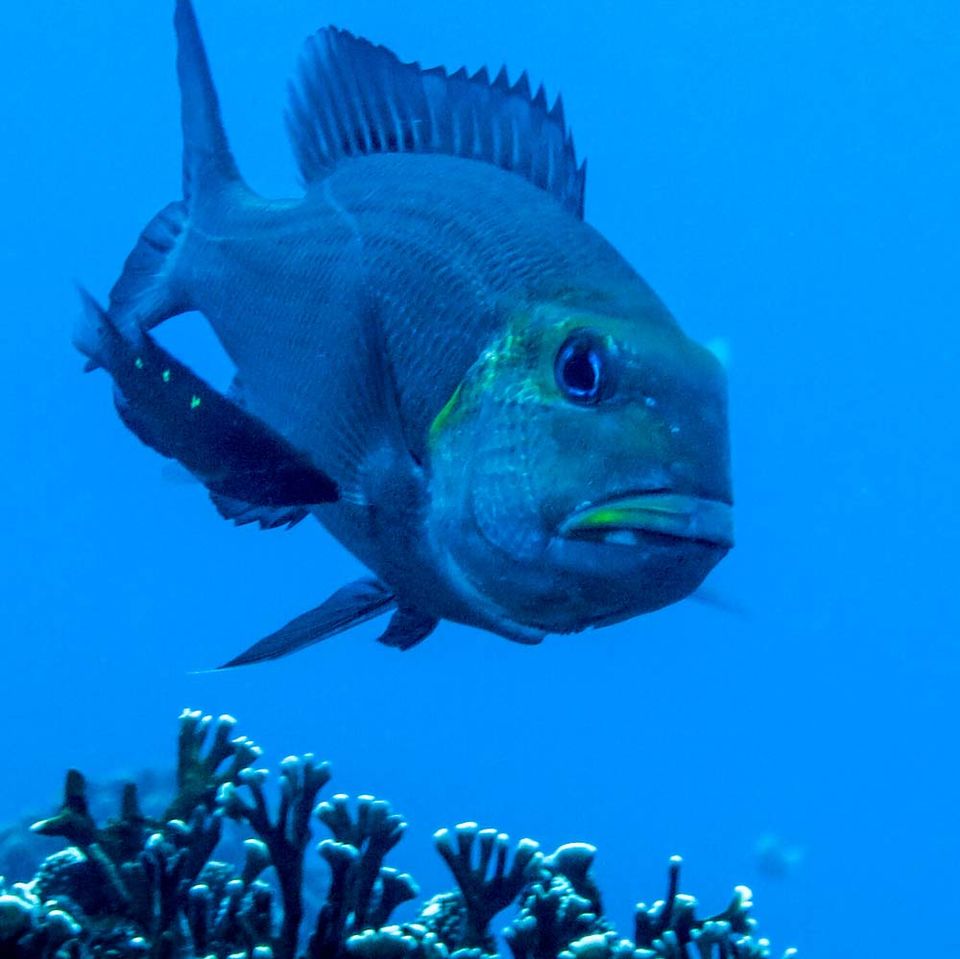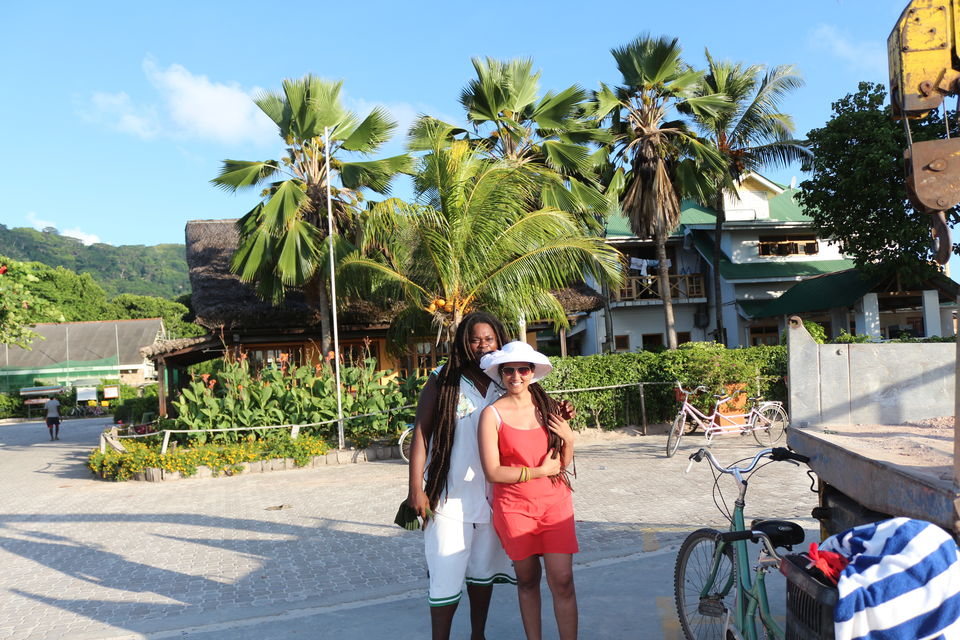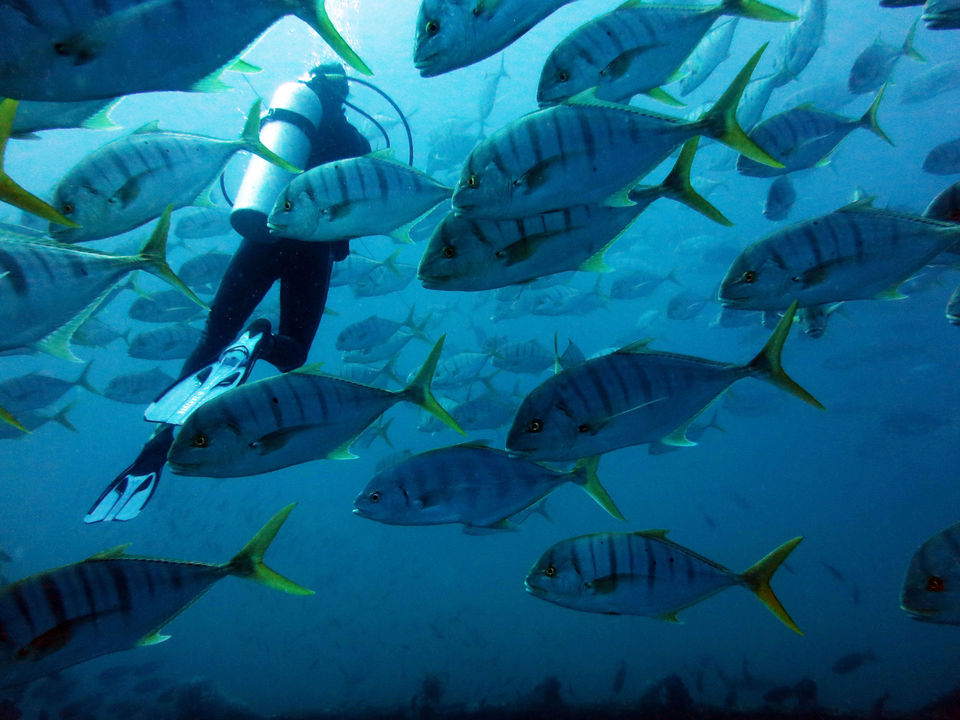 Seychelles is a very beautiful place. We went there for honeymoon last year. That place is so apt for couples who likes scenic beauty and wants to stay at isolation. The place is not commercialised yet. They have kept their natural beauty intact. We stayed there for 8 days. First 3 days at Praslin and 5 days at Mahe.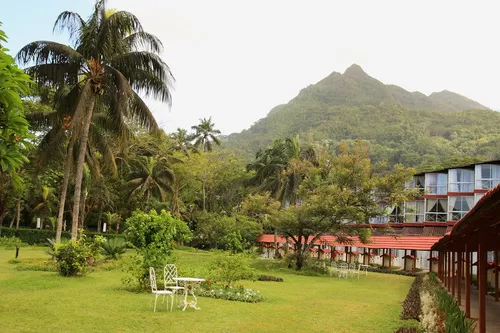 It is the second largest island in Seychelles after Mahe. After the arrival at Mahe airport in the morning. We proceed to Praslin by ferry. We reached resort and whole day was for leisure. Our resort was very nice. It had private beach. It was an amazing evening at sea-side. In the night we went to disc and casinos. There are two discs at Praslin. One is Oxygen, which is oldest and other one is Crystal bar. It has casino also. Earlier crowd used to go at Oxygen but people has inclined towards Crystal bar because it has free entry. Its ambience was good, larger space, nice music. People danced till morning hours.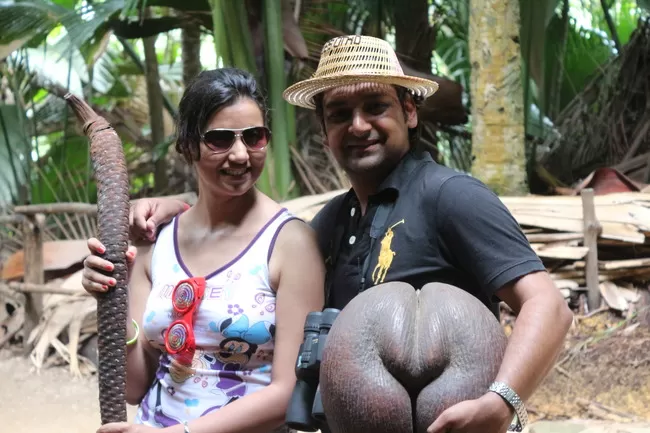 After natural park we went to Anse Lazio. That was the worlds most beautiful beach of 2013. While on the way to Anse Lazio we found many beautiful beaches or I must say private beaches. Those beaches were so amazing and appropriate for couples who want to spend some time in private. Nobody was there to look out at you. And believe me those places were completely safe and peaceful.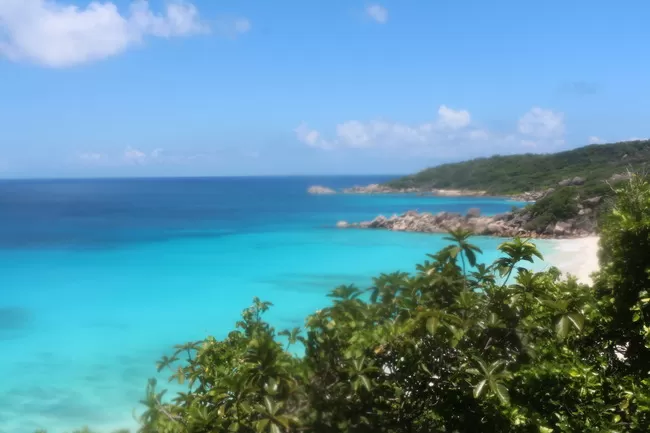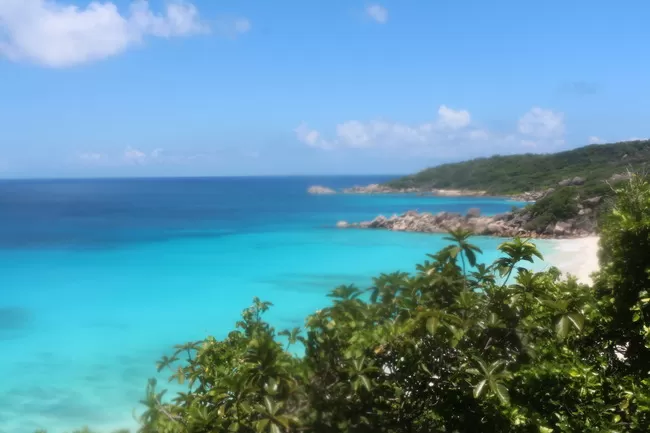 We rented a car over there. Whole day we explored Praslin. We went VALLEE DE MAI, its a natural heritage site of UNESCO. It is mainly popular for COCO DE MER, an endemic palm tree which has largest seed. Vallee de mai is also the habitat of Seychelles black parrot, mammals, snails and reptiles.
This is our last day at Praslin. We went La digue, small island near Praslin, by ferry. Oh my God!! this place is also very beautiful. We rented double seated bicycle for whole day and explored the island. La Digueis very pollution free. Only bicycle is allowed there so that the pollution and dust does not destroy the natural beauty of there. Grand Anse and Anse Coco are the beaches to go there. These beaches are behind the hills. After the trekking of 1 hour we reached Grand Anse, stayed there for some time, clicked photographs, swam there and ate something.at the cafe.
Then we headed to Anse Coco. After the hiking of more than 1 hour, it was worth going. Very nice and beautiful beach. Water was very calm and serene. It had natural swimming pool also made up big granite rocks. This beach is also free from public. We stayed there for hours. On the way to jetty for returning , we explored many places. We found one destination wedding was happening there.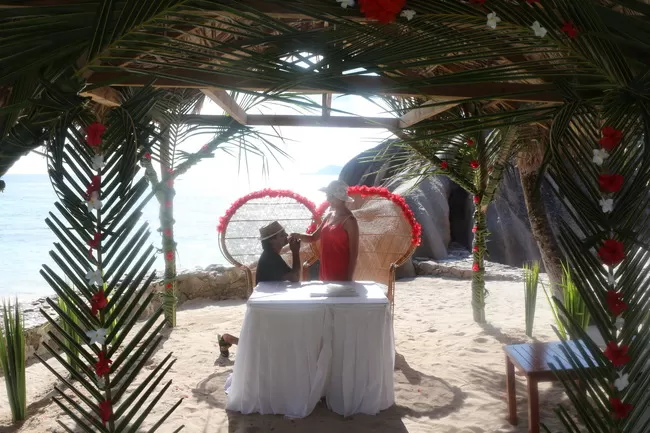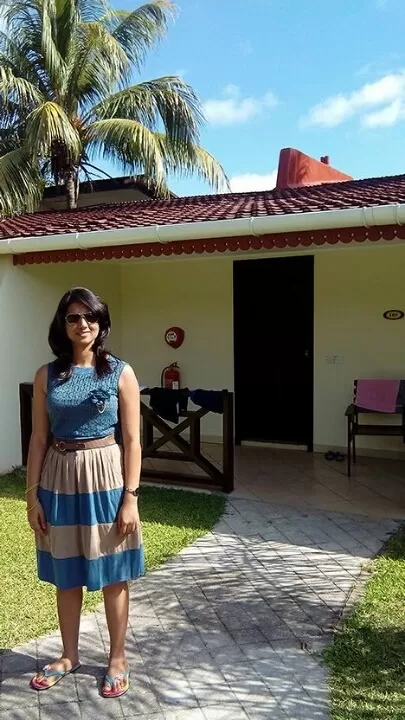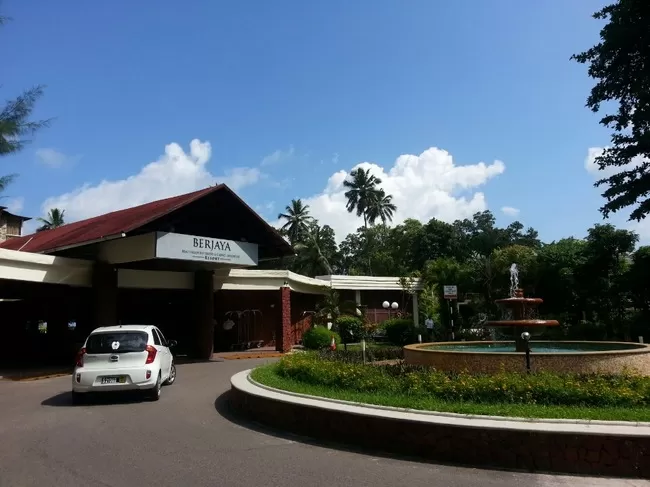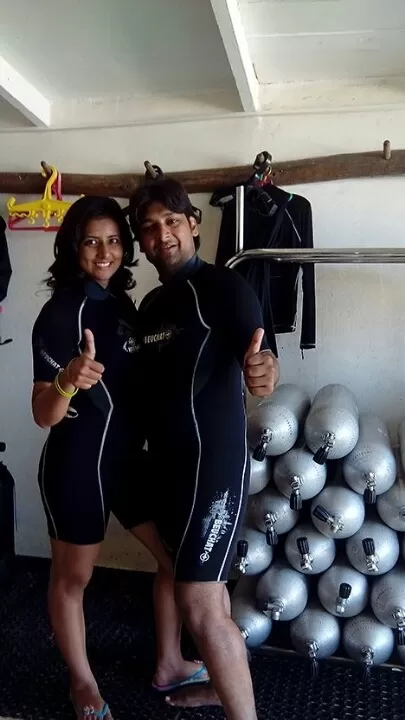 We rented a fancy car thru F1 buggy rentals. It was 2-seater car. It was nice, but we dint get comfortable in that. Somehow we managed to go Eden Plaza. Its the man-made island for apartments and house. We returned that car and rented another one. Explored Eden Plaza, Victoria (capital of Seychelles). We had lunch at Maharaja, Indian restaurant. It was good. Food was nice. Indian music was playing. Ambience was great. We did some shopping for family and friends from Victoria market. After that returned hotel, got freshen-up, ate dinner. Enjoyed casino at the resort. It was a very fun night.
This day we have booked for city tour or island tour. We went to The tea factory, view deck and beaches. In the night we went to Broadwalk, disc and night club at jetty of Mahe. Crowd was very amazing and young. Dj was also very good. Music was very energetic. It was very nice night.
This day we booked for Cerf island and Moyenne Islands. We reached there thru motor boat. Moyenne island is a small island at the north coast of Mahe. It is popular for Aldabra, the giant tortoise. It is national park and fauna and flora reserved. Mr. Brendon Grimshaw purchased this island. Whole island can be accessible by foot. It was 45 min trekking.
After Moyenne we headed towards Cerf Island. There was cerf resort where we spent our whole afternoon. We stayed there till evening. Our lunch was also there. We enjoyed the stay.
In the evening after returning to hotel. We packed our belongings , as we have to leave next day. After dinner we went for disc Katialo. It was near airport. We went there at 12 am. But nobody was there. People came around at 1-2 am. We came back to hotel and slept. We got up around 4 am. Again went to disc and danced till 6 am.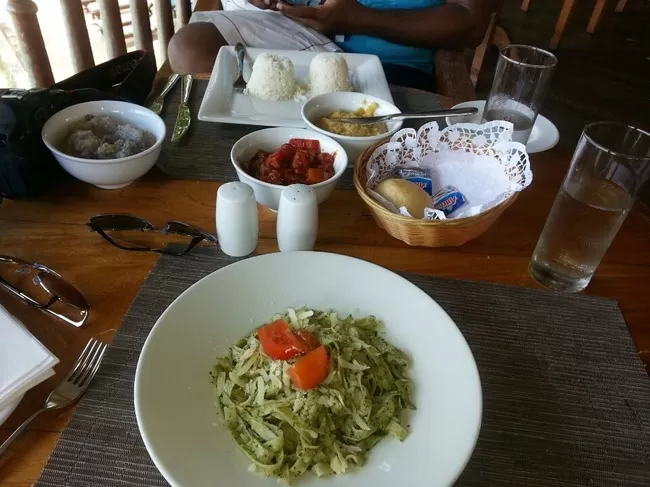 We met with natives of La digue and boarded our ferry to Praslin.
Today was the day to left Praslin and moved to Mahe.
If you are vegetarian and do not eat egg as well. You may encounter with some food problems. Whatever you will get there is sea food or non veg. To avoid these problems, try to get ready-to-eat meals from your country.
After reaching Mahe. Got settled at room. Went for lunch. There are Indians restaurants at Mahe. Our resort has Indian restaurant too. Near to that there is also one Indian Restaurant, Mahek. Its food was good. After that we explored some places near to our resort. Our next day was put for scuba diving but we dint booked that. As I and Aditya (my husband) do not know swimming. We were looking for a centre who can assure us that it will be safe to dive without knowing swimming as we both were very eager to do that.There were many diving centres near to our. We booked Blue Sea Divers. After returning to resort. We enjoyed at beach side and at swimming pool.
Early morning got ready for Scuba Diving.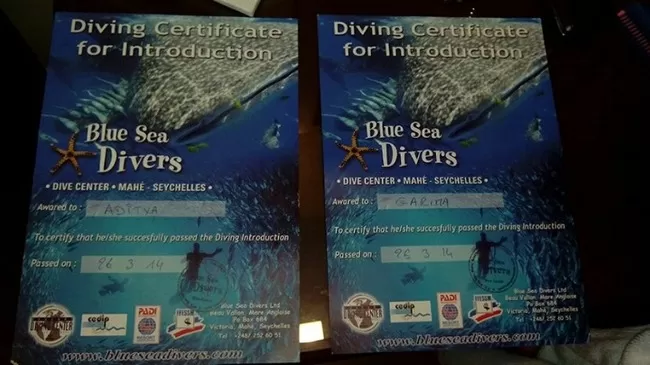 It took 3 hours for snorkelling and scuba diving. It was an amazing experience. I even can not express in words. It was very mind blowing. Life below water is very beautiful. Some times it feels that water is acting as mirror. Life or nature above and below water is mirror image to each other. Corals reefs were like small mountains and hills in the water. On the other hand it was very tiring also. You might suffer from ear-aches due to high pressure. Our instructor ViVi Bernardi was a very nice lady and her assistant Christopher is also very nice. Without there help we could not have done that.
After returning to resort we slept for long hours. We had dinner at hotel's Indian Restaurant and spent some time together at pool side.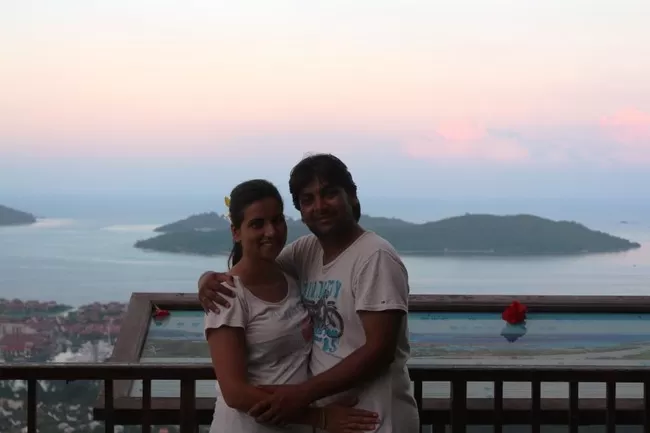 Today is the last day and we were leaving to Dubai.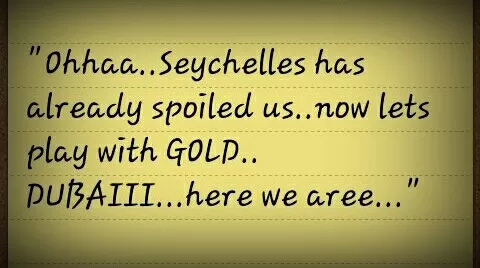 Seychelles, it was a very stay here. I loved this place a lot. I have collected so many beautiful memories from here to cherish. I will miss you.
See you soon Seychelles !!!