As my sister and I went for a New year's eve vacation to Puri, we planned to visit nice bars or pubs to enjoy our vacation even more rather than just spending time at the beaches, shopping or immersing ourselves into spirituality. We have done all of them mentioned, including getting a little high in a special bar. Puri is one such place where you cannot find outstanding places to have drinks or to dance like crazy on the dance floors of pubs. Unfortunately, this city hasn't developed to that extent yet, because it focuses on providing its visitors the serene natural pleasure with its Golden beach and the famous temple of Lord Jagannath Swamy Mandir.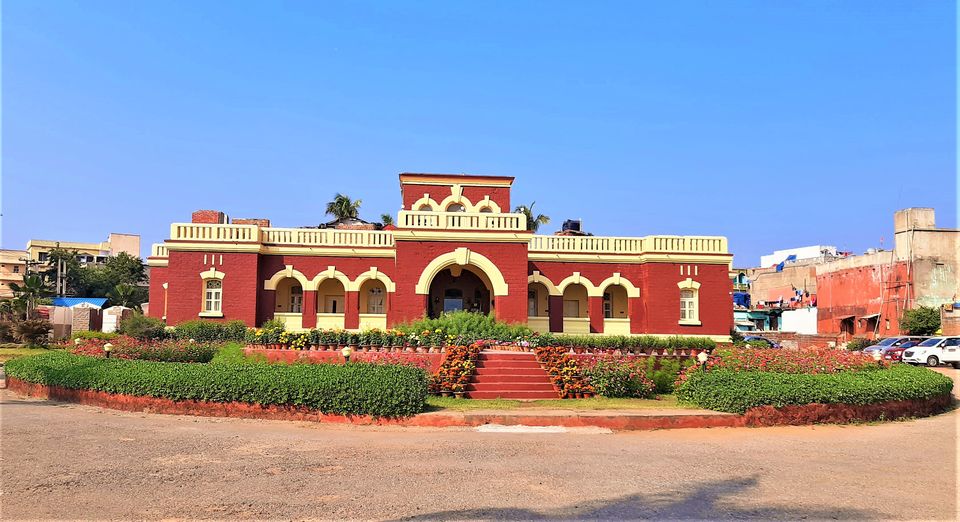 Not after a lot of searches, we found this place called "Baron" through google pages. At first, we were a bit doubtful about the place, but somehow we managed to book an auto to a place where the images were matched with the place. Well, the place is right opposite the Golden beach and amidst too many beautiful hotels and restaurants, there exists a vintage place that resembles some old British building in India. Hence, we came to know that Baron- The British bar is one of the elements added to Mahodadhi Palace. Yes, the bar was on the top floor of the palace from which the view of Golden beach was just breathtaking.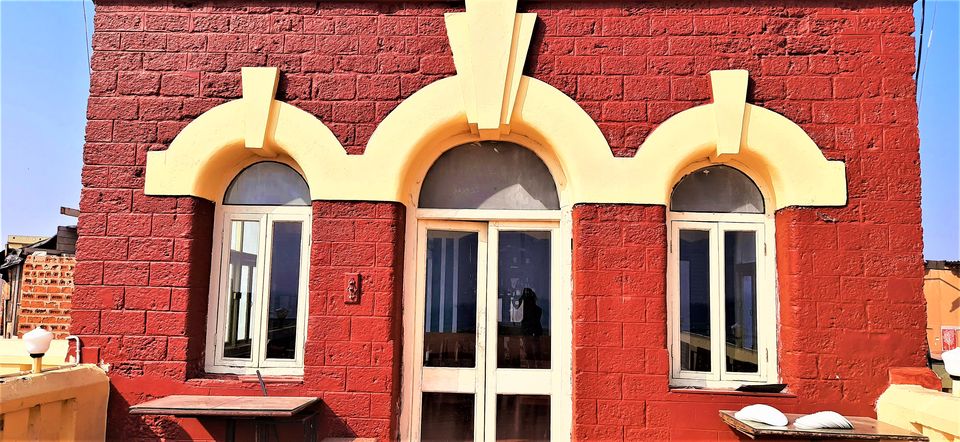 After witnessing a few jaws dropping elements of the royal vintage space of Mahodadhi Palace, we stepped inside the British Bar. On the 31st of December 2019, we have decided to get a little high with a few beers and smokes. Trust me, this place is just right for such experiences. When we stepped inside, there were hardly a few customers inside having lunch and drinks. As we have visited in the afternoon, we felt kind of fortunate enough to roam around as if we owned that place.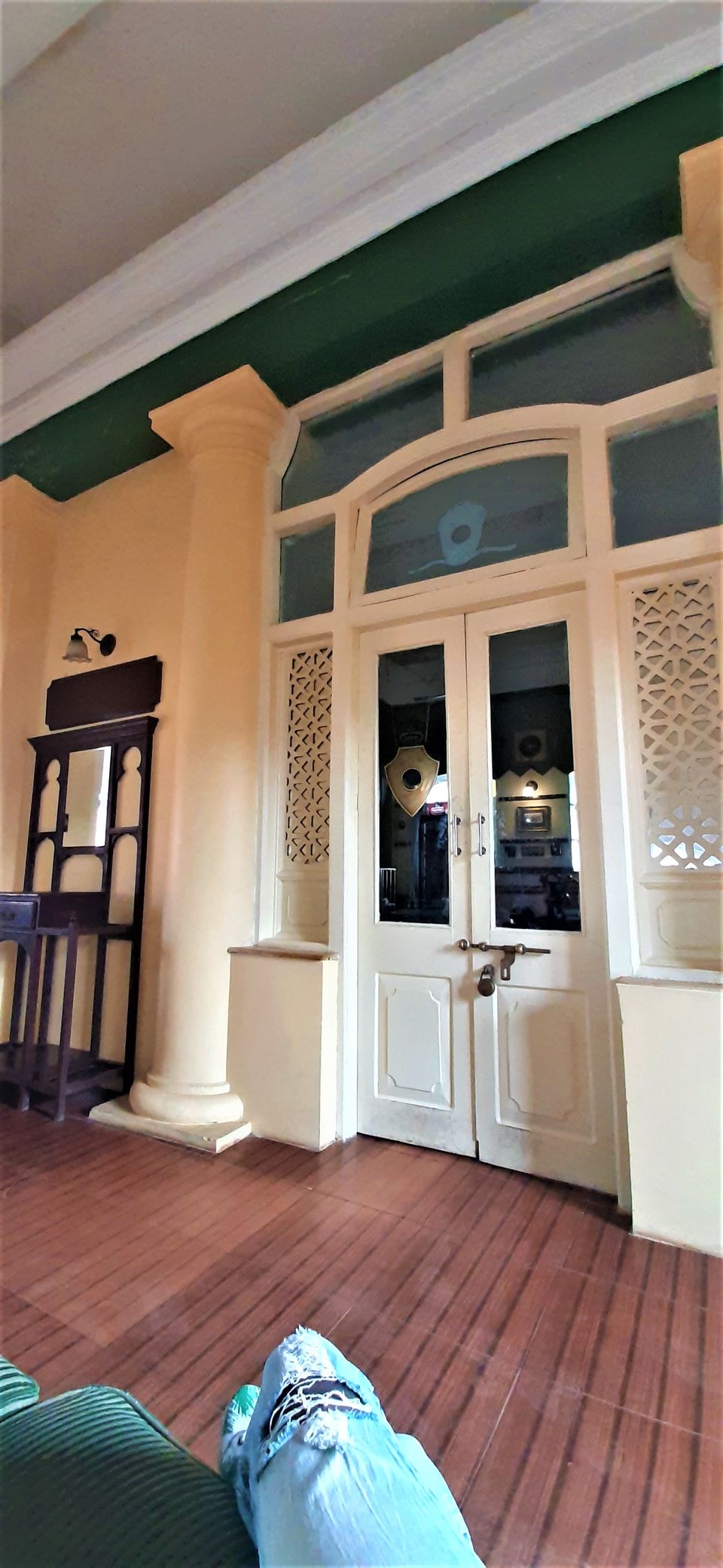 Every single aspect of this bar attracted us not because of its posh interiors and sophisticated menu, but with its vintage ambiance and contemporary look. We hardly find such bars in the current scenario. We all may visit the various kinds of happening bars in our life, but this bar is one of a kind with its structure and all the olden British interiors.
We sat in a corner table and was calm for a few minutes to get used to the new place which seems too old enough because of its interiors. One can find wooden chairs with cushioned sofas, cozy tables, large tables, high ceilings, Vintage fans, Vintage switchboards, royal vintage locks, wooden doors with the old kind of bolts, and many more. The bar table was also not like the current bars. This exactly looked like Old English Classic bar tables.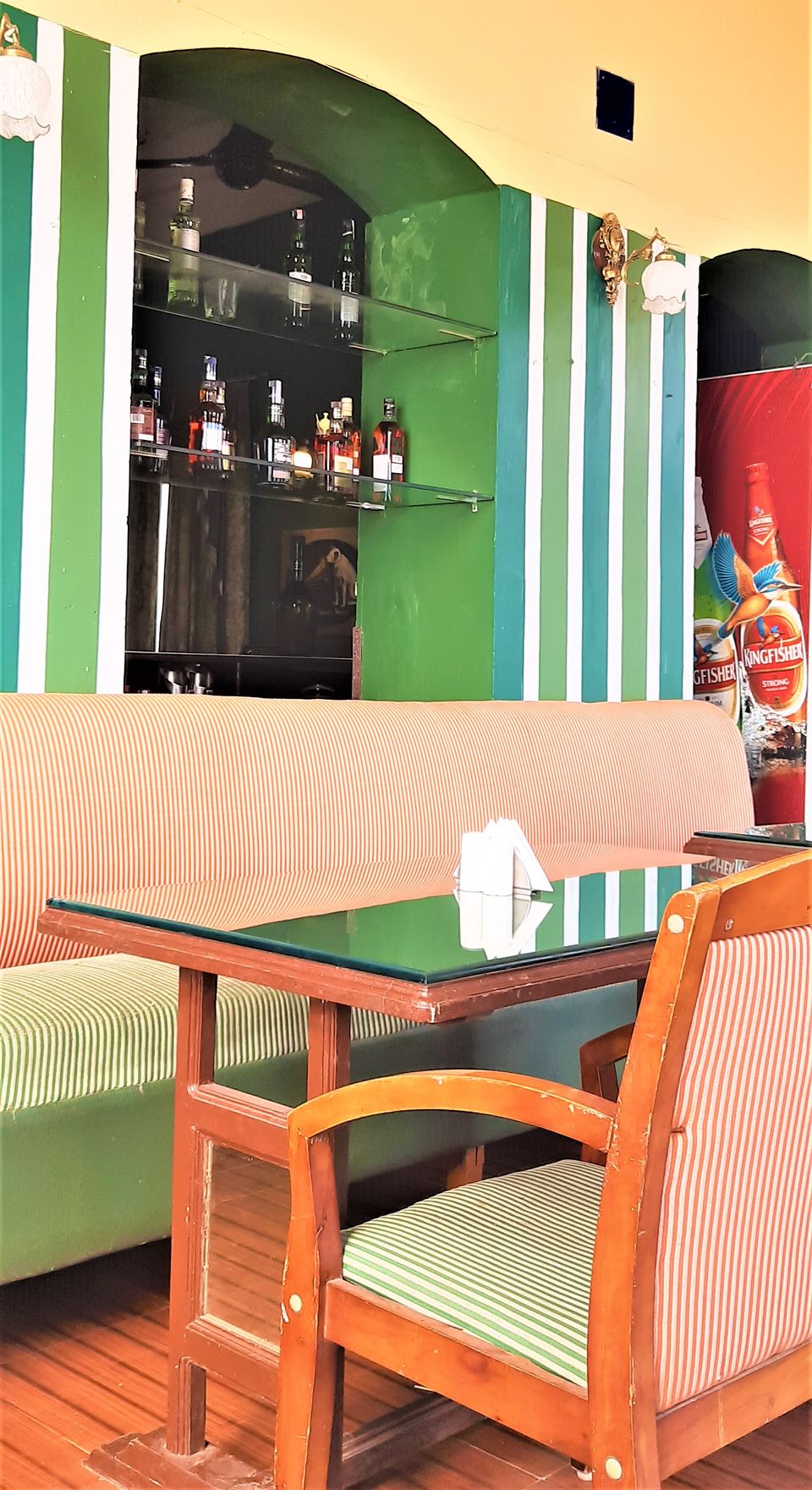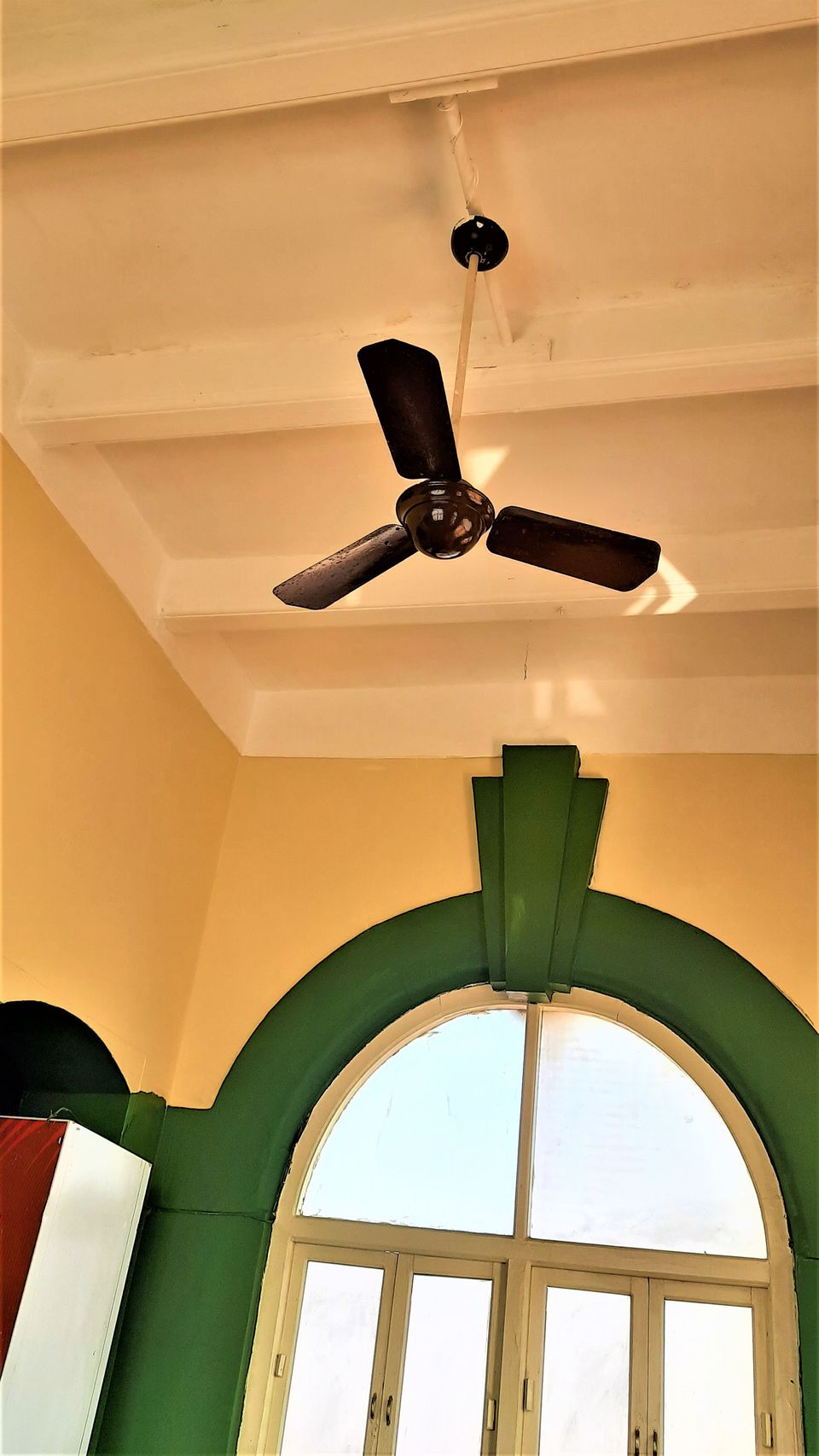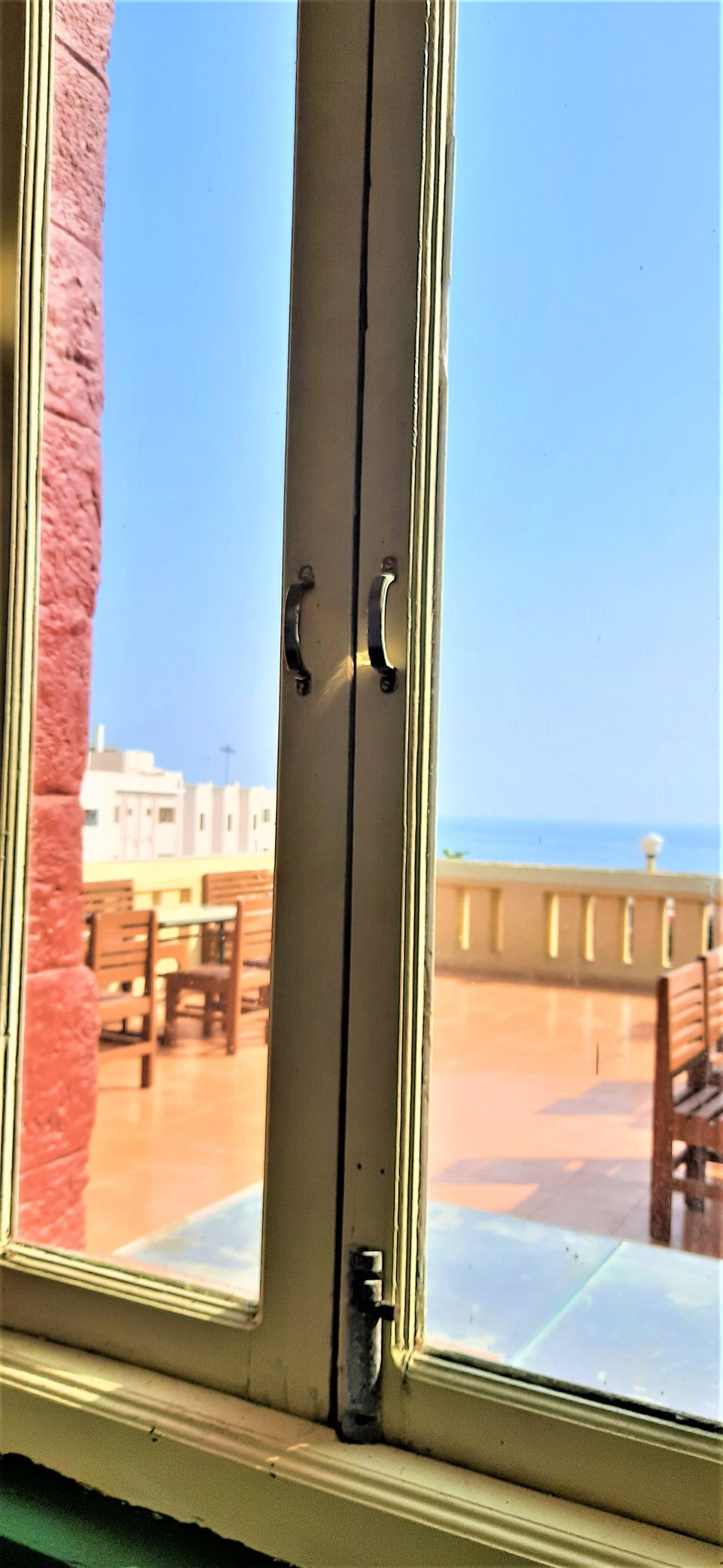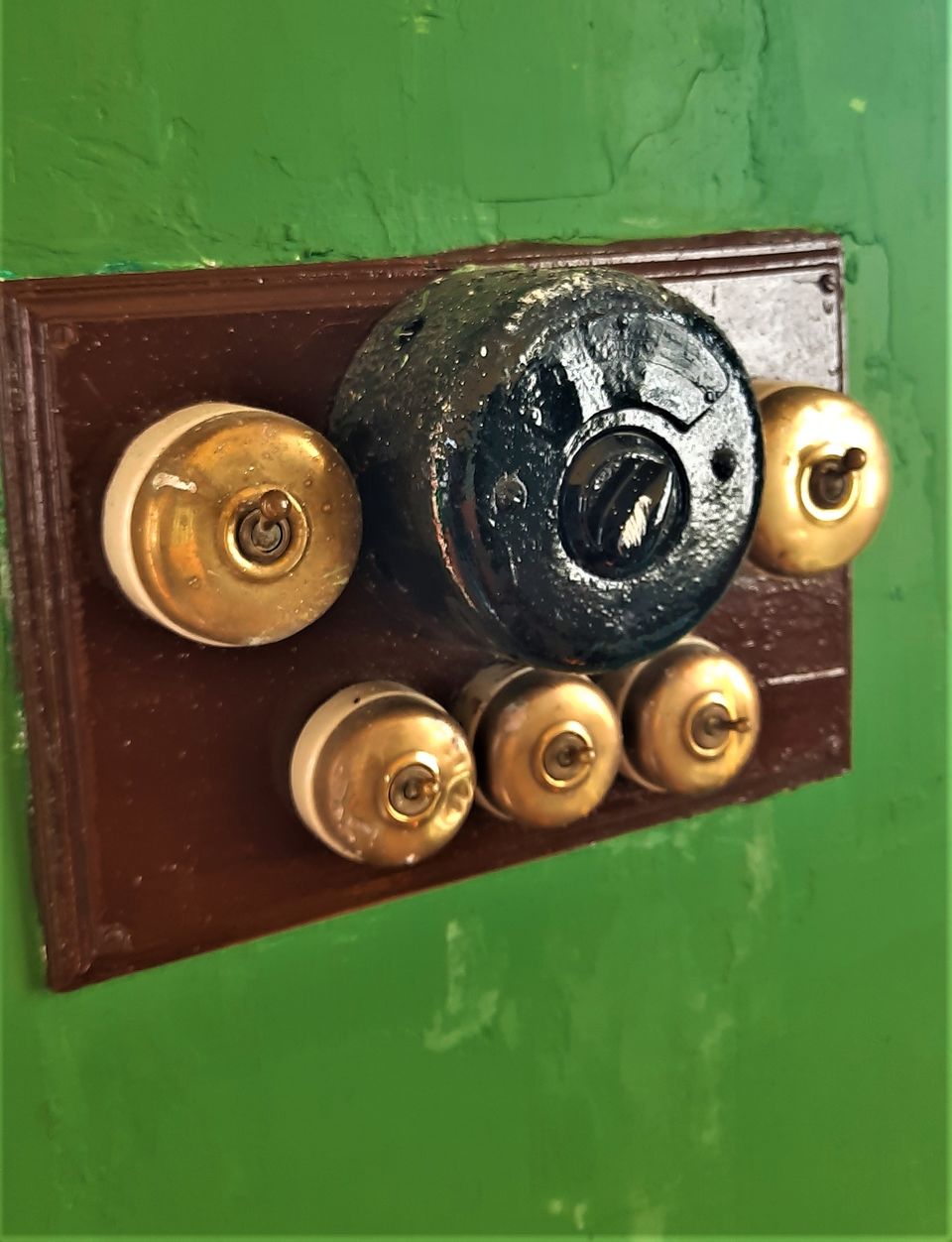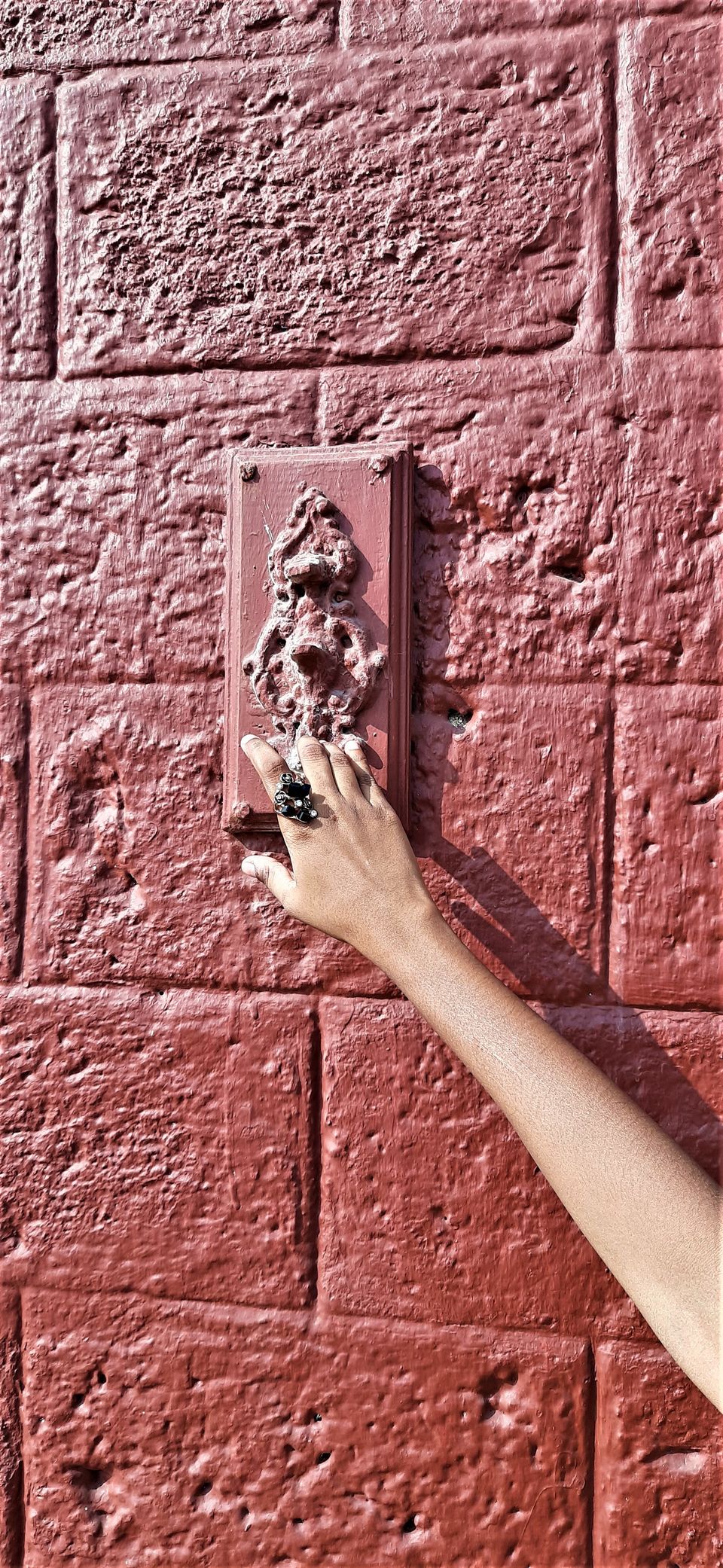 The bar consists of two spaces, indoor and outdoor. The indoor space is cozy enough to have warm conversations and happy drinking space, whereas outdoor space (which is my favorite) is an open space with around 6 wooden blended glass tables and chairs with ashtrays in the corners of the space where a person can stand and smoke by just having the gorgeous panoramic view of Golden Beach and other hotel spaces around.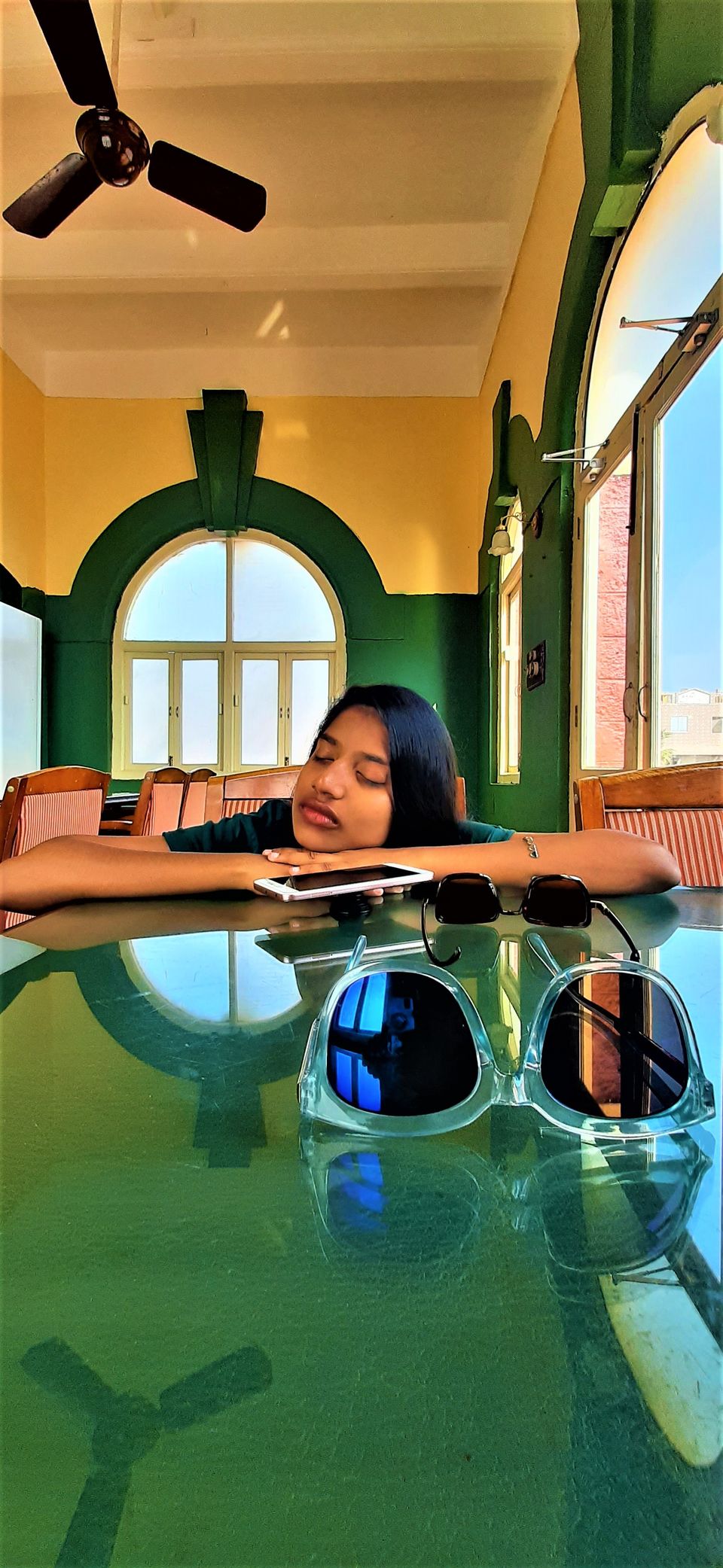 The best part of this place is the garden in front of the palace. With a bird's eye view from the top of the bar, this flower garden looks amazing. A person will just fall in love with the place and the city if he just sits on one of the tables drinking beer and having a cigarette and not to forget the spectacular view of the Golden Beach.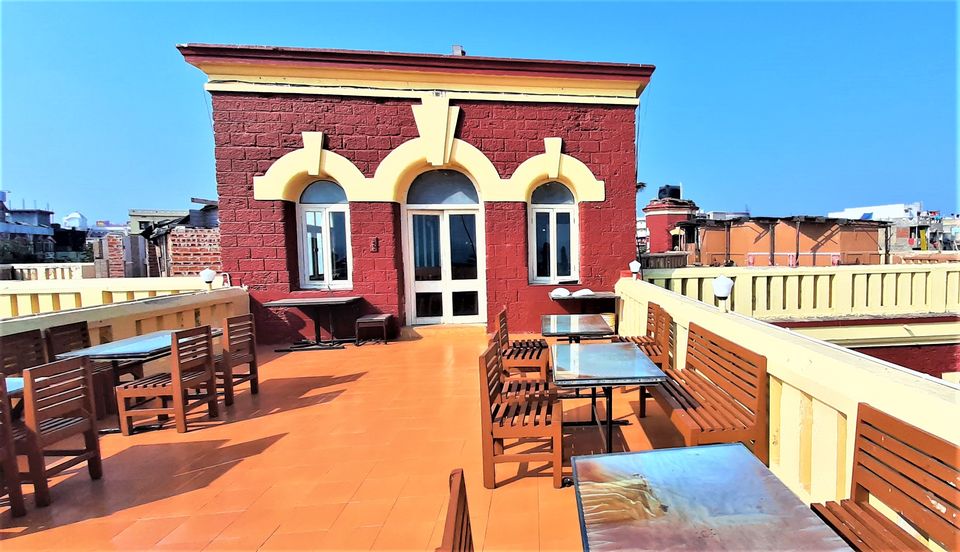 We have ordered some dishes for a little lunch and beers as we were saving the space for the rest of the day, but we had enough beers to fill our tummies. The price range is normal at this place when it is compared with other bars in other cities. With an affordable yet elegant menu, this place can be a good deal for lunches and dinners if you go with your friends and family too. This place is for the people who reside in the beautiful palace but outsiders also are allowed to experience the palatial mostly in the bar by spending some money on drinks and food. The service to the customers also attempted royally too.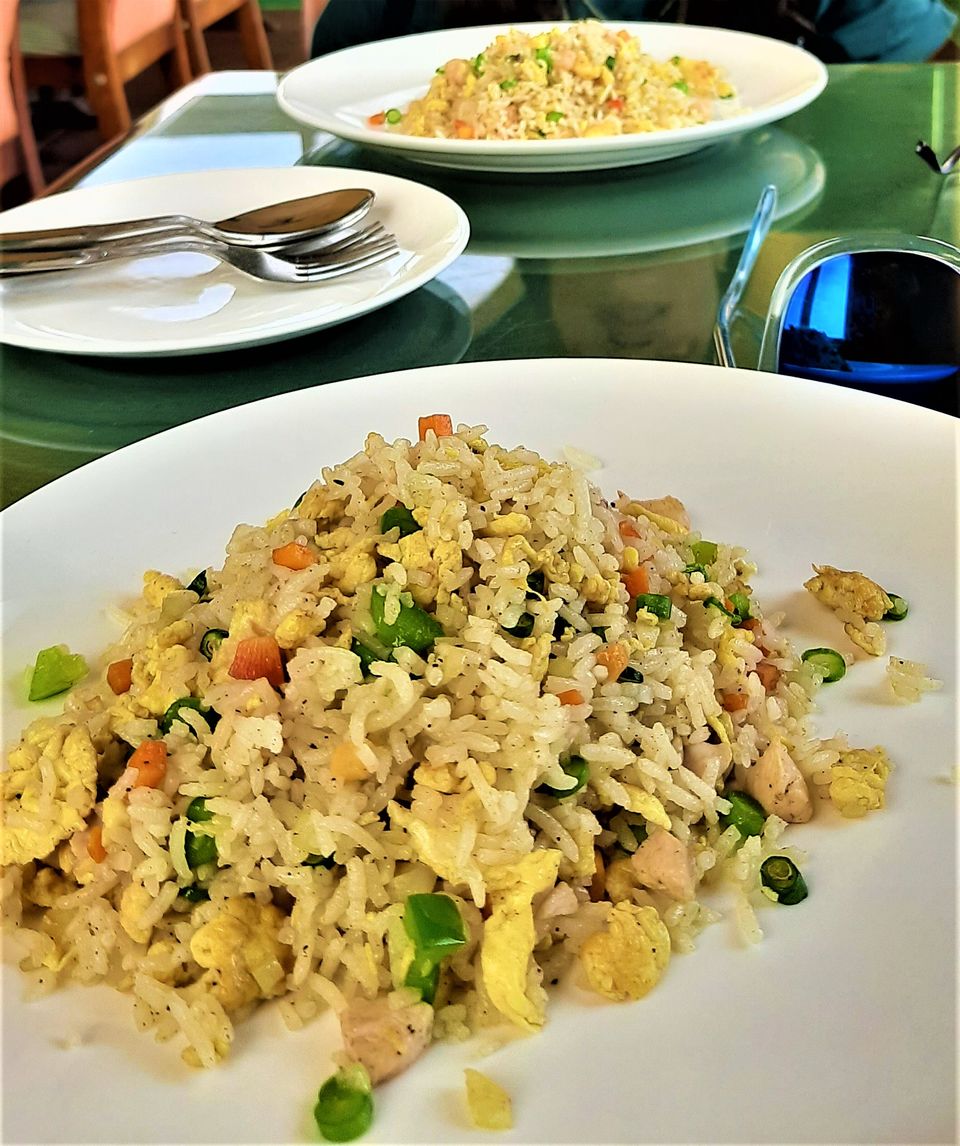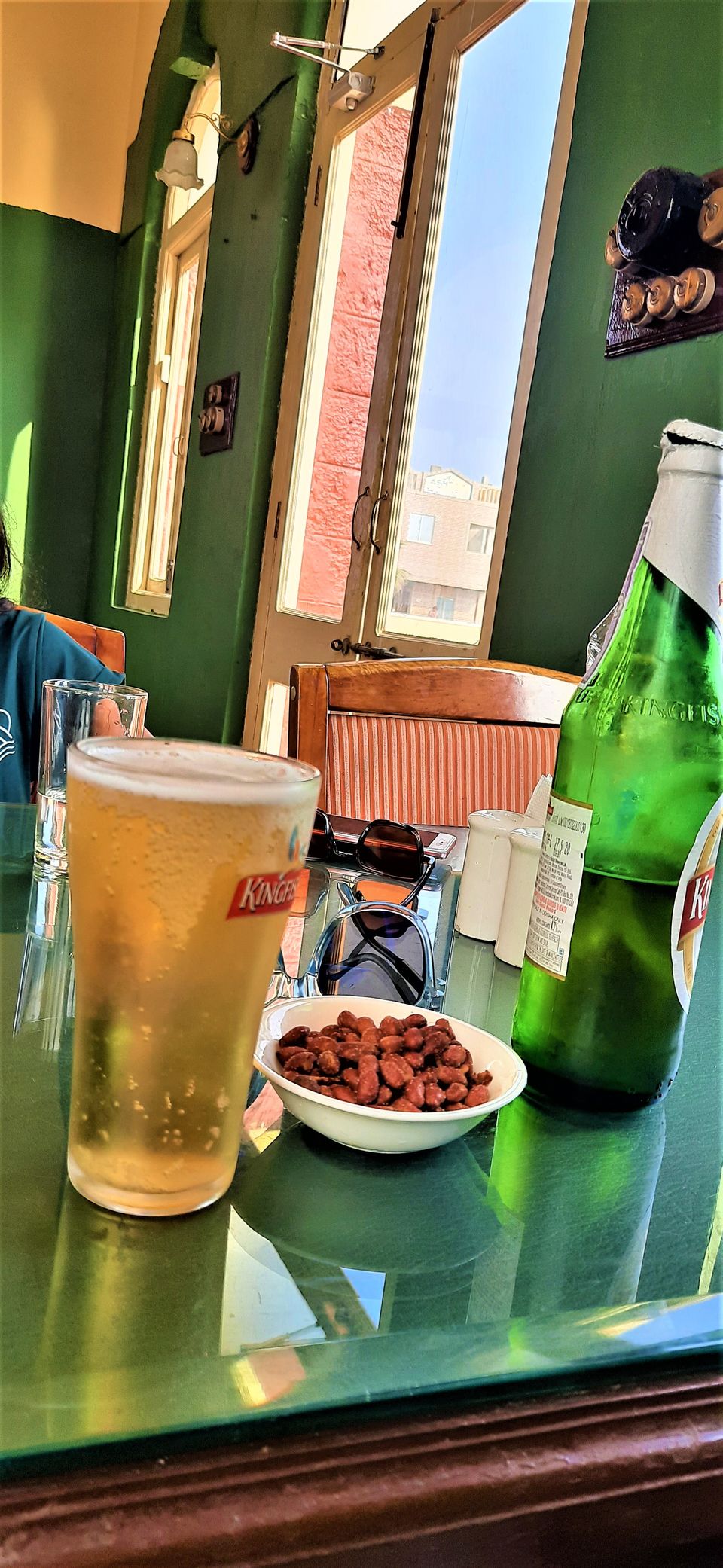 One can find all varieties of drinks including beers, vodka, rum, gin, whiskey, liquor, cocktails, and all kinds of basic Indian recipes and seafood too. You may feel the menu options are limited, but yes, you can't expect everything to be superficial right. This place leaves you with no complaints with its ambiance and atmosphere in and around.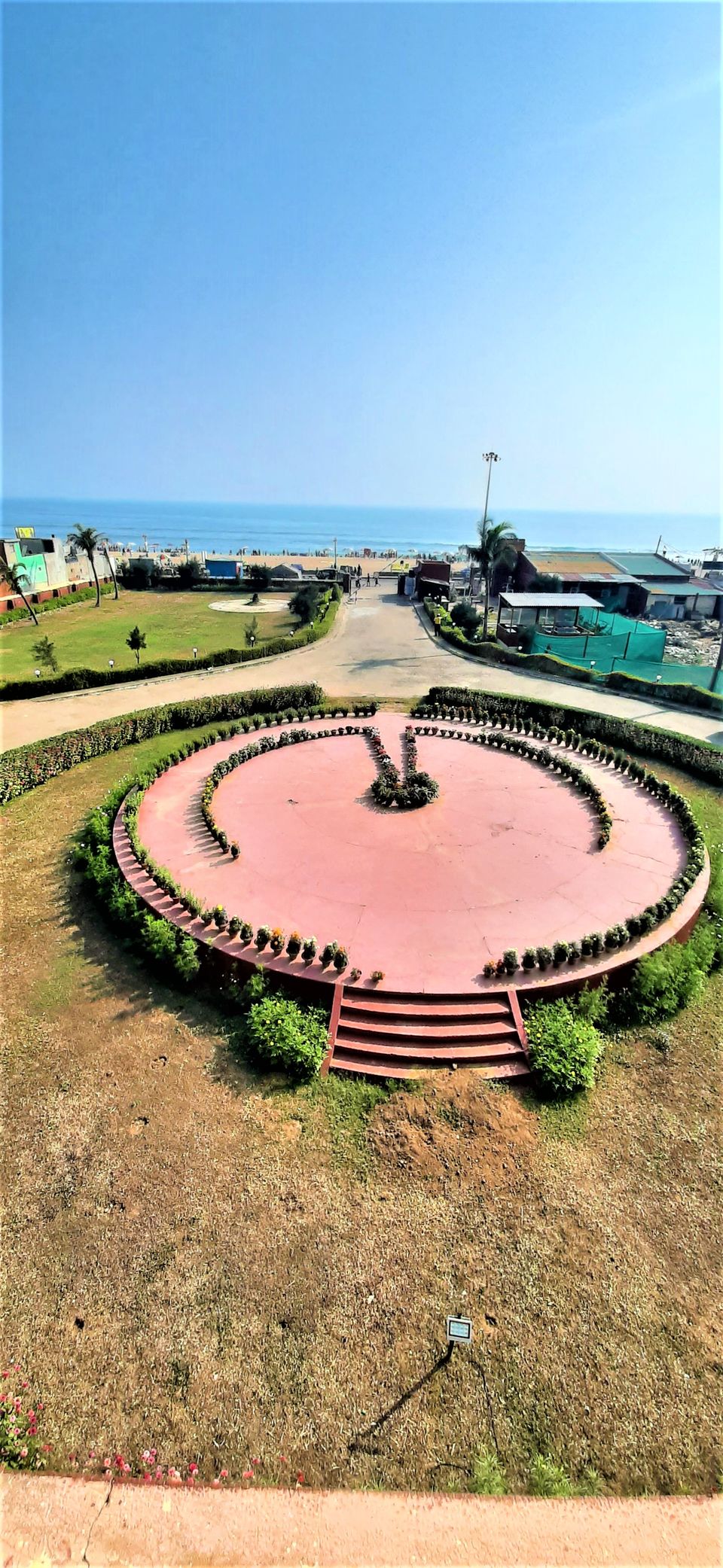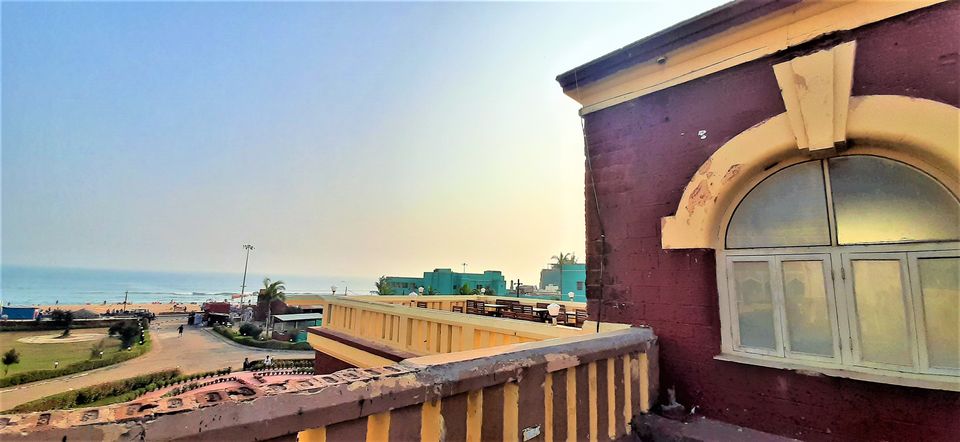 With its exteriors and interiors, this place has stolen our hearts as we spent more than two hours exploring every nook and corner of the bar and the palace too. We thought that the existence of no proper bars in Puri is such a minus for the city's traveling diaries, but this bar is surely a plus if a person explores. Not everyone likes this place, but if you are a sucker for vintage looks and royal places, this British bar is surely the best bar to visit in Puri.