We all have dreams or fantasies about having a royal stay once in a lifetime. Well, it is easier than ruling a kingdom through and hence, many of the palaces in India were transformed into current time hotels. We can see them anywhere in India because we have ruled by the monarchs of various dynasties from various places who left their heritage in India. To get such palatial vibes in the place like Puri, one must visit Mahodadhi Palace to have a luxurious, elite, elegant and royal stay.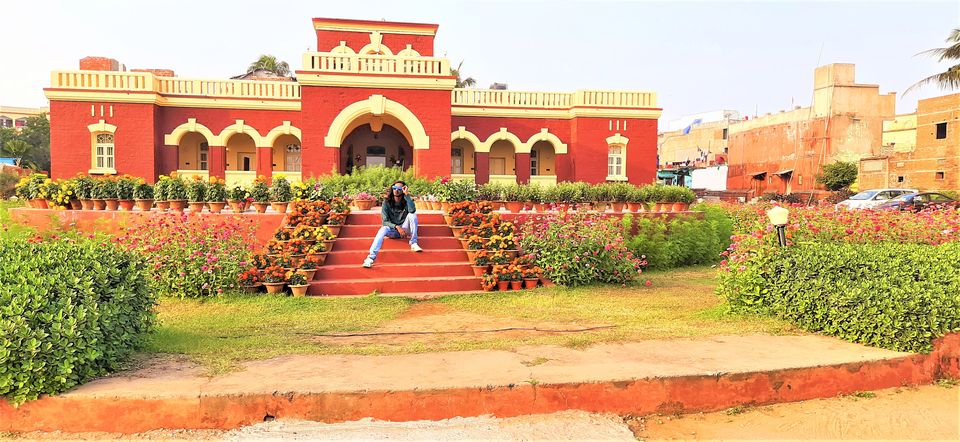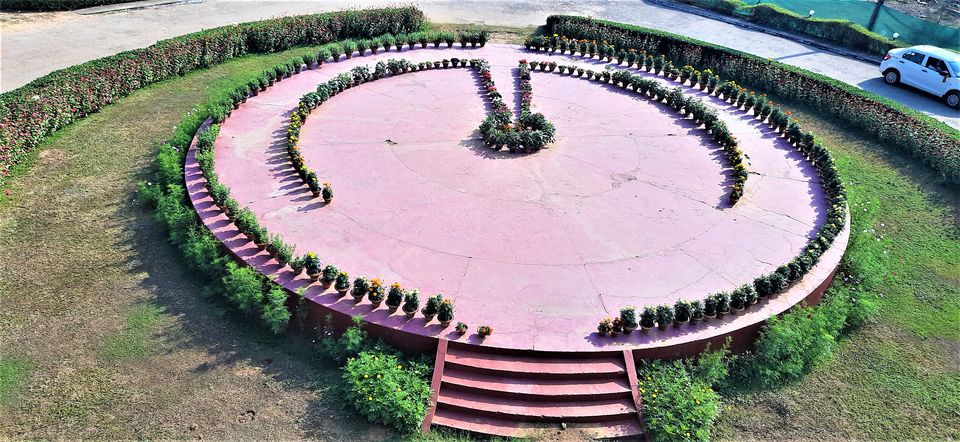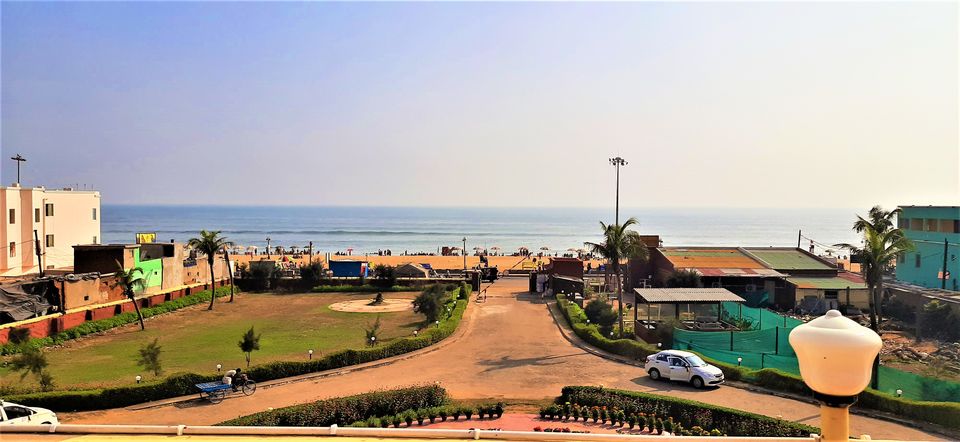 My sister and I have visited the Golden beach of Puri, almost every day because of its shopping, nature and mostly it's wide varieties of hotel range on the beach road. Well, every hotel over there oozes the modern appeal to attract its tourists. But Mahodadhi palace stands out in this aspect with its vintage and contemporary look. My sister named it as Puri Parliament, this palace looks exactly like one of the royal houses of the British. Inspired by British art and architecture, this palace painted in red and yellow, which distinguishes from other places in and around Puri.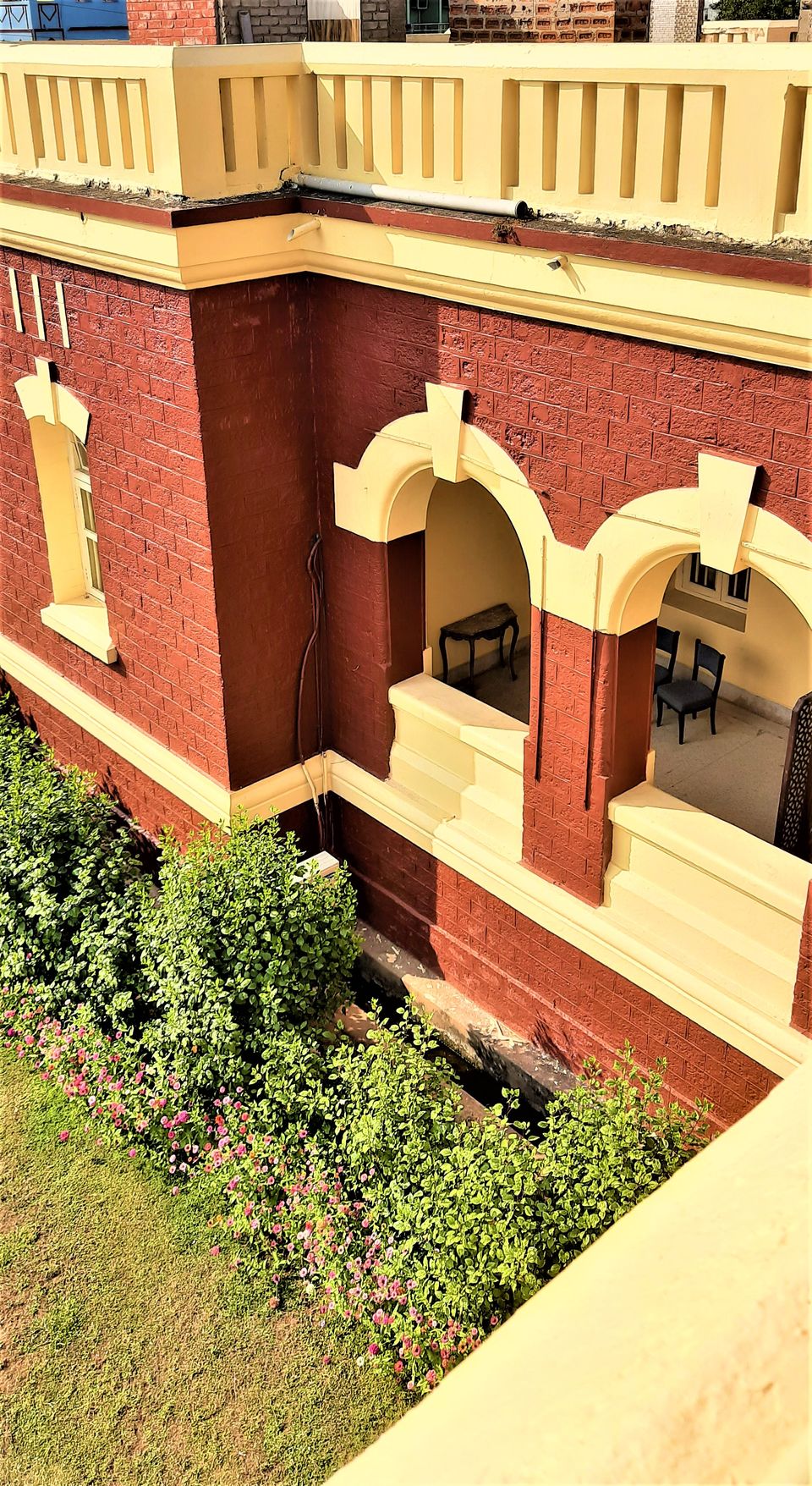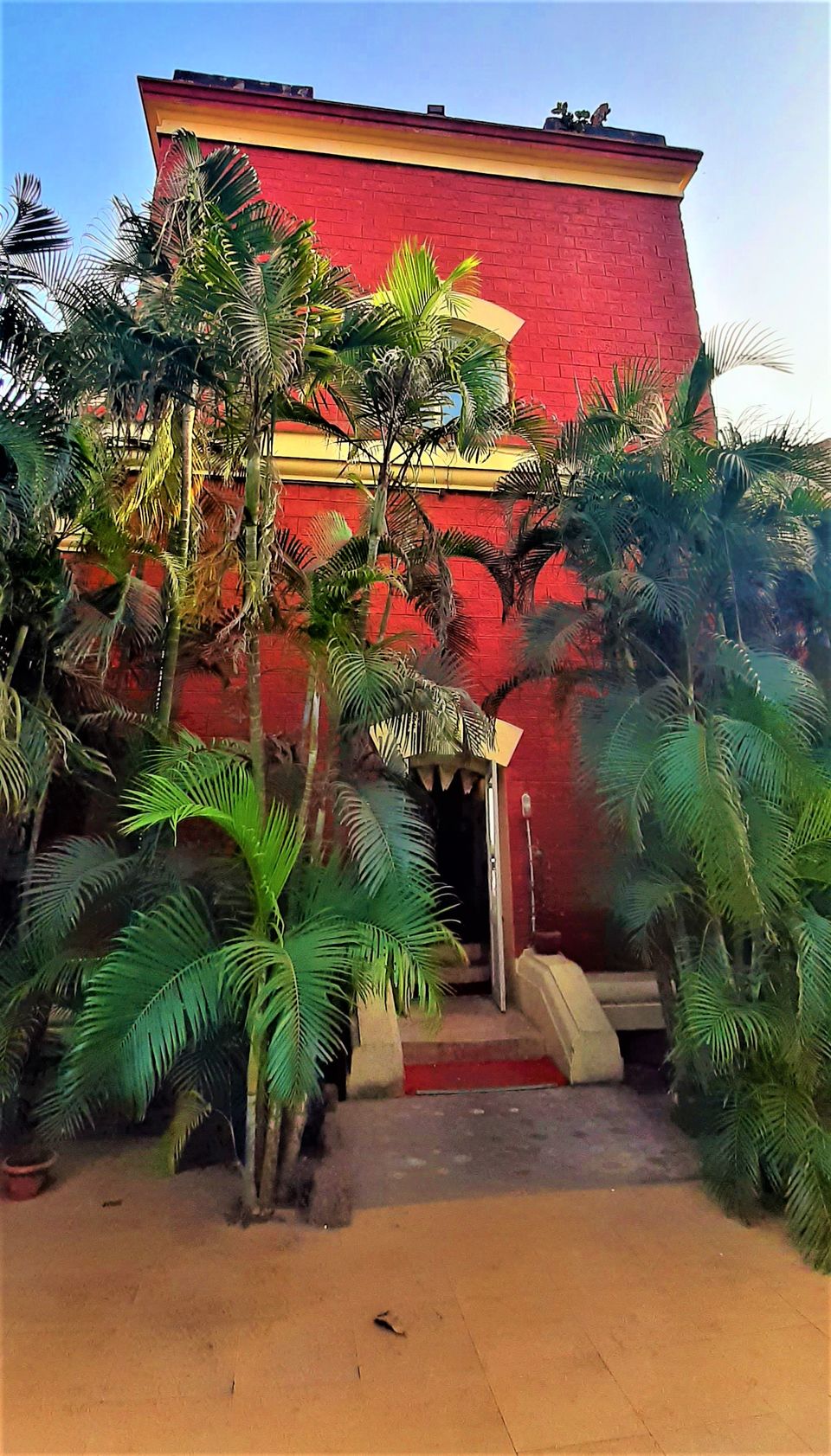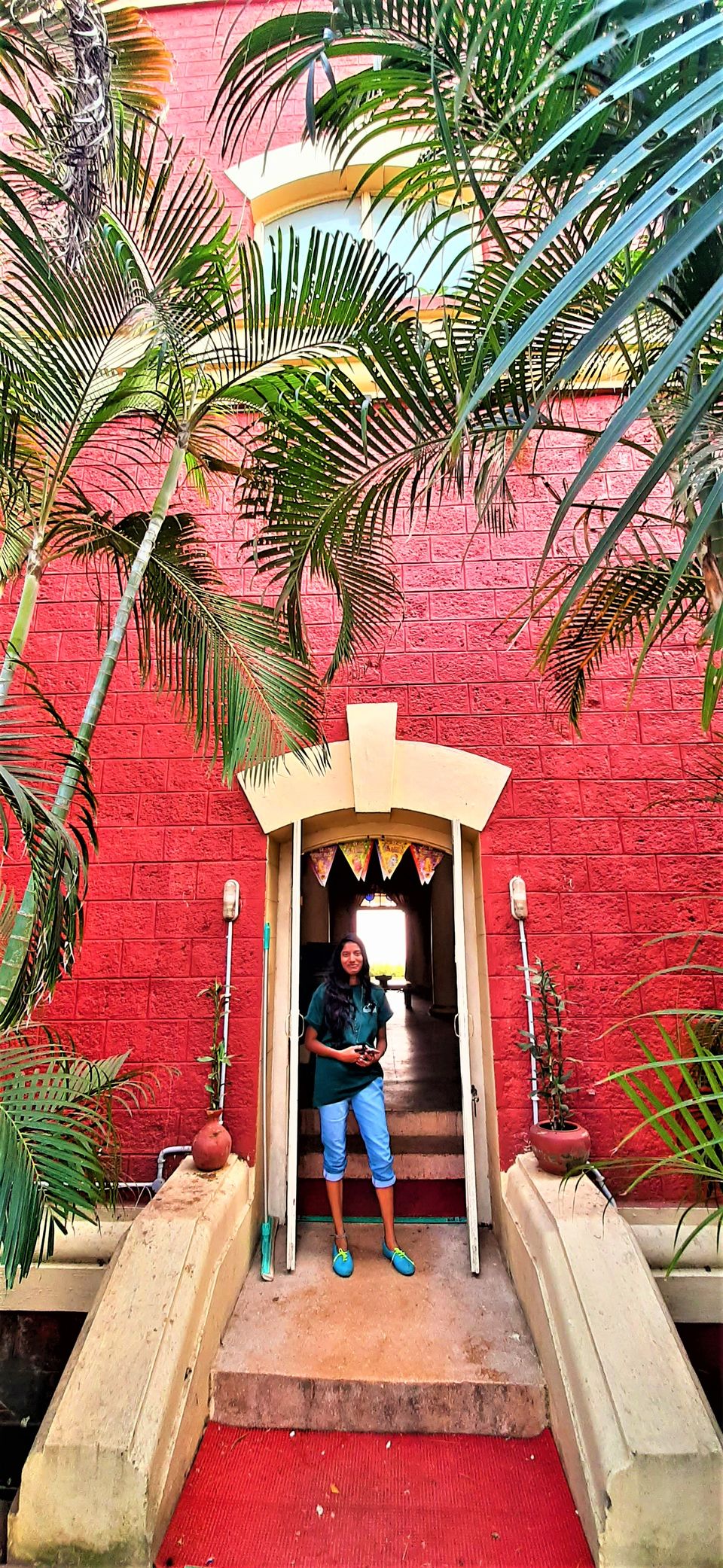 When we enter the gate, a huge man-made garden welcomes us with its greenery and its colorful flowering plants. The whole garden is well maintained and perfectly pruned. The garden is all along the path which leads to the main entrance of the hotel. They are not posh and polished entrances, but are of vintage and classy. That's what this place is all about, delivering the vintage vibes. We got to know about the palace after searching for the best bars in Puri because Baron - The British bar is situated on the first floor of the hotel. The bar is exactly a replica of vintage British interiors carrying the heritage in its every single inch. After having a few drinks and food, we started exploring the whole place of this palace.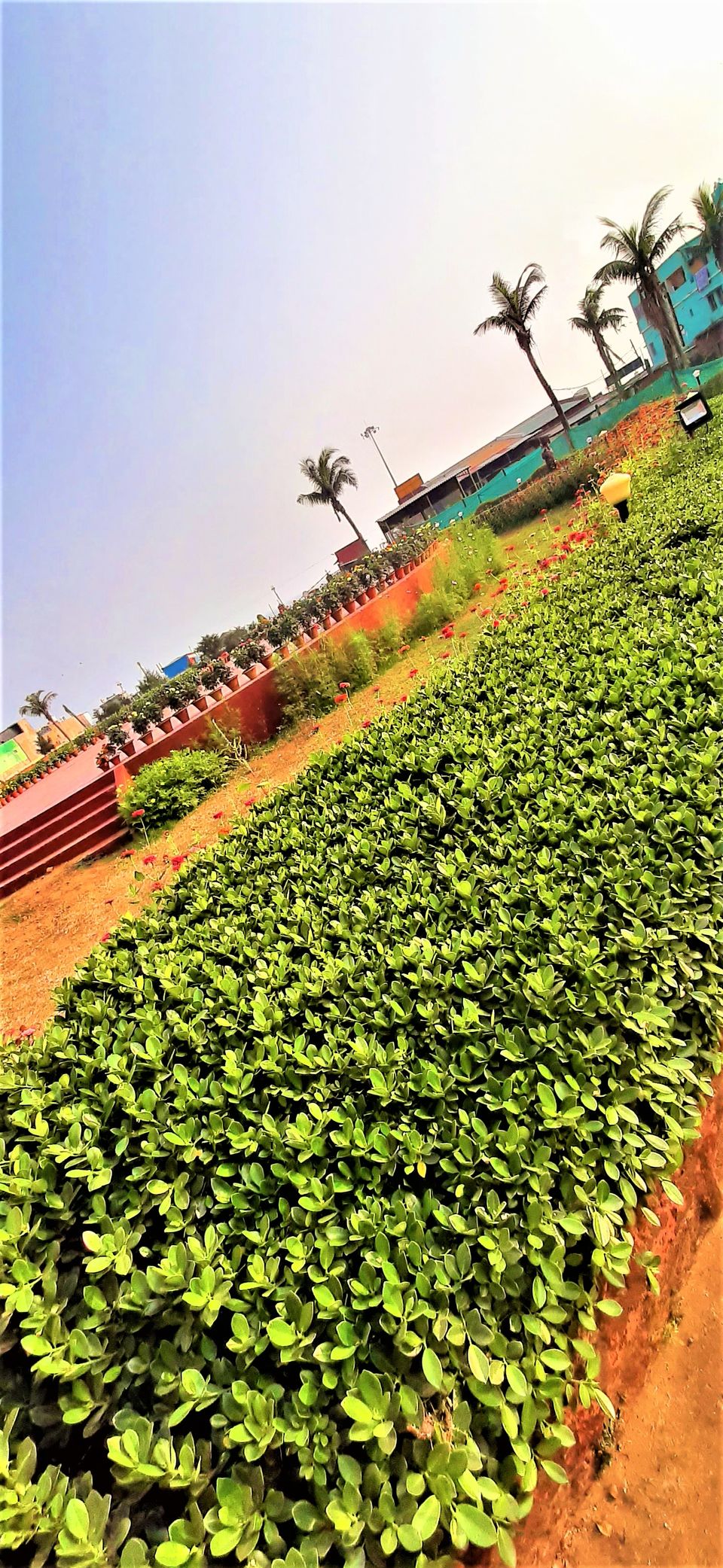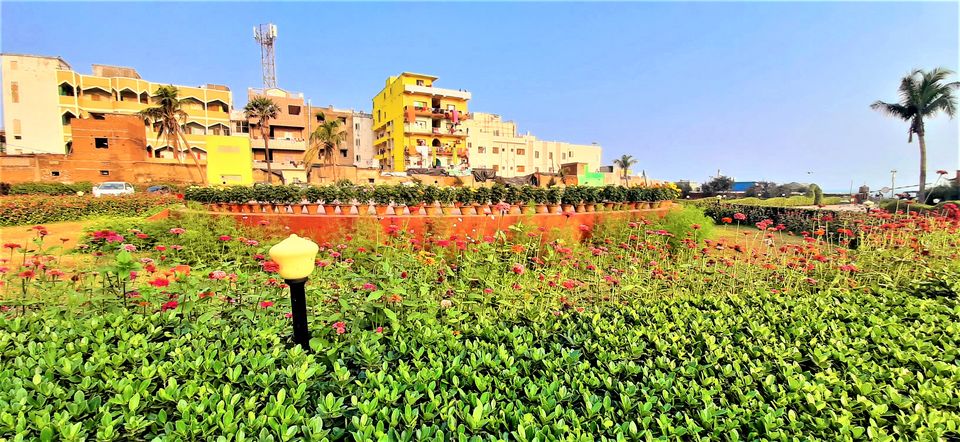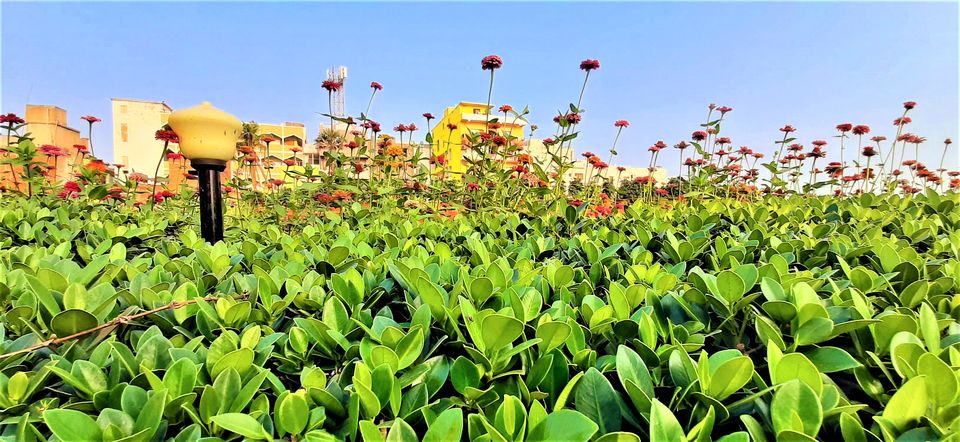 We became fans of both the interiors and exteriors. We have visited many palaces, but this is a hotel, that too, right opposite to the most gorgeous view of the Golden beach of Puri. This made us feel so special. There was a staircase constructed in a huge way to reach the first floor and the connected terrace from where one could view the beach. Standing on the terrace for some time to just feel the vibes was just indescribable. There were many such factors we have witnessed here. The paintings were also vintage and most of them were tribal arts which depicted Odisha's tribal arts.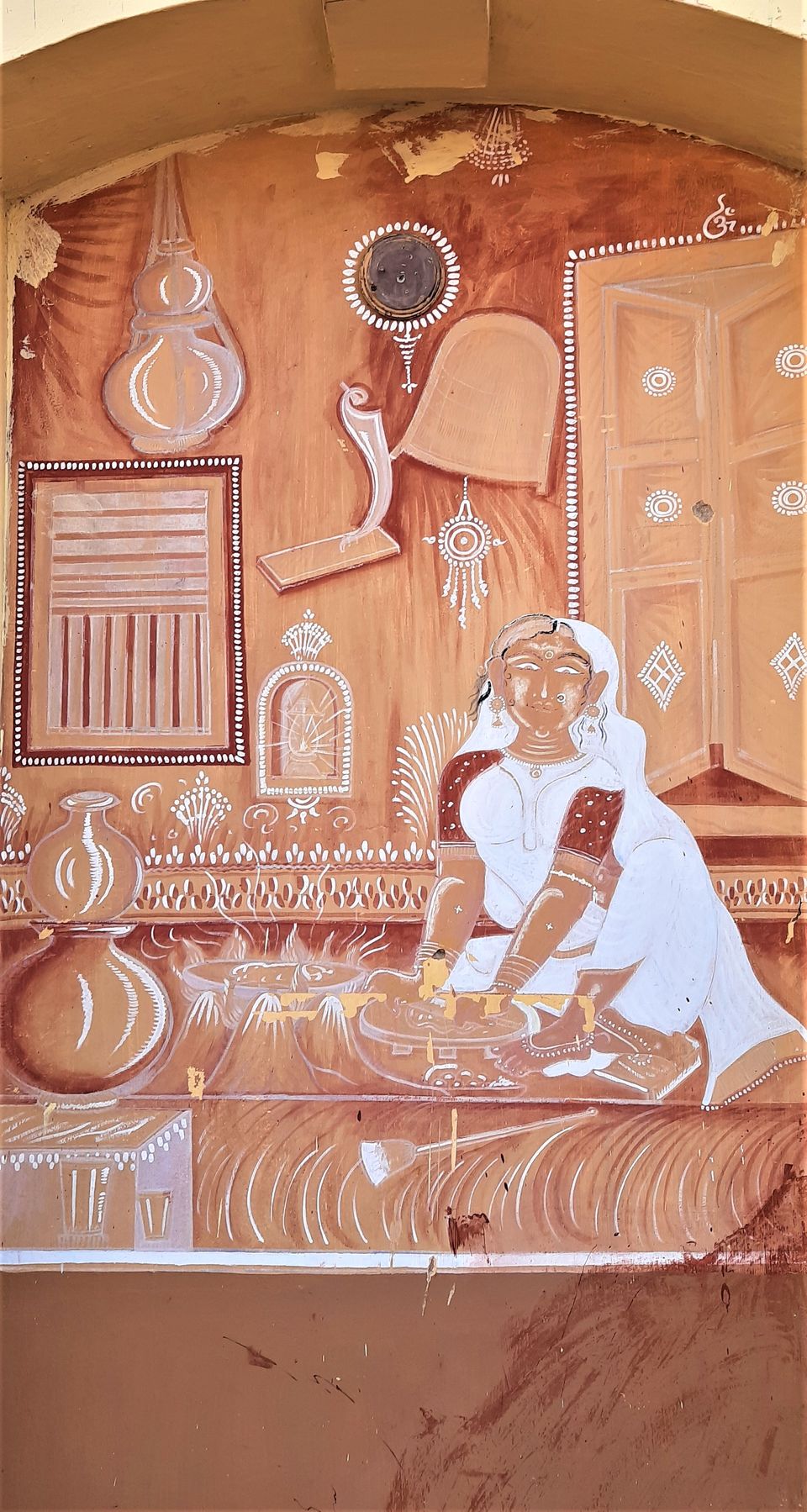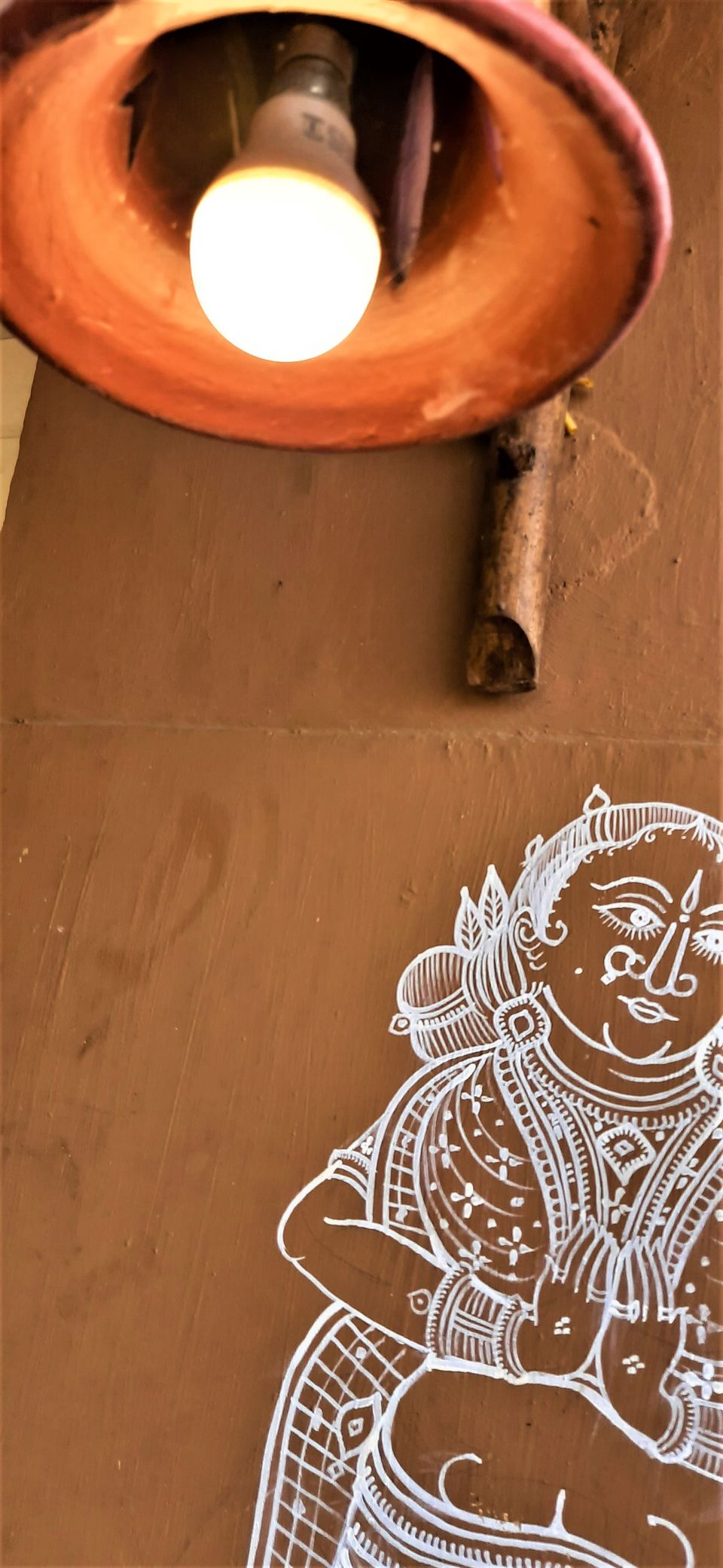 The main hall of the hotel is with sofas, grand tables made of wood and glass, high ceilings, lamps, mirrors, portraits of Maharajahs and beautiful sculptures. Downstairs, there exist all the luxurious hotel rooms for visitors to have a royal stay. As we didn't visit to stay, hence we couldn't visit inside the rooms, but they would be royal enough to just relax and enjoy the vacation because one needs not to have to look at the whole rice to just confirm whether it's cooked or not.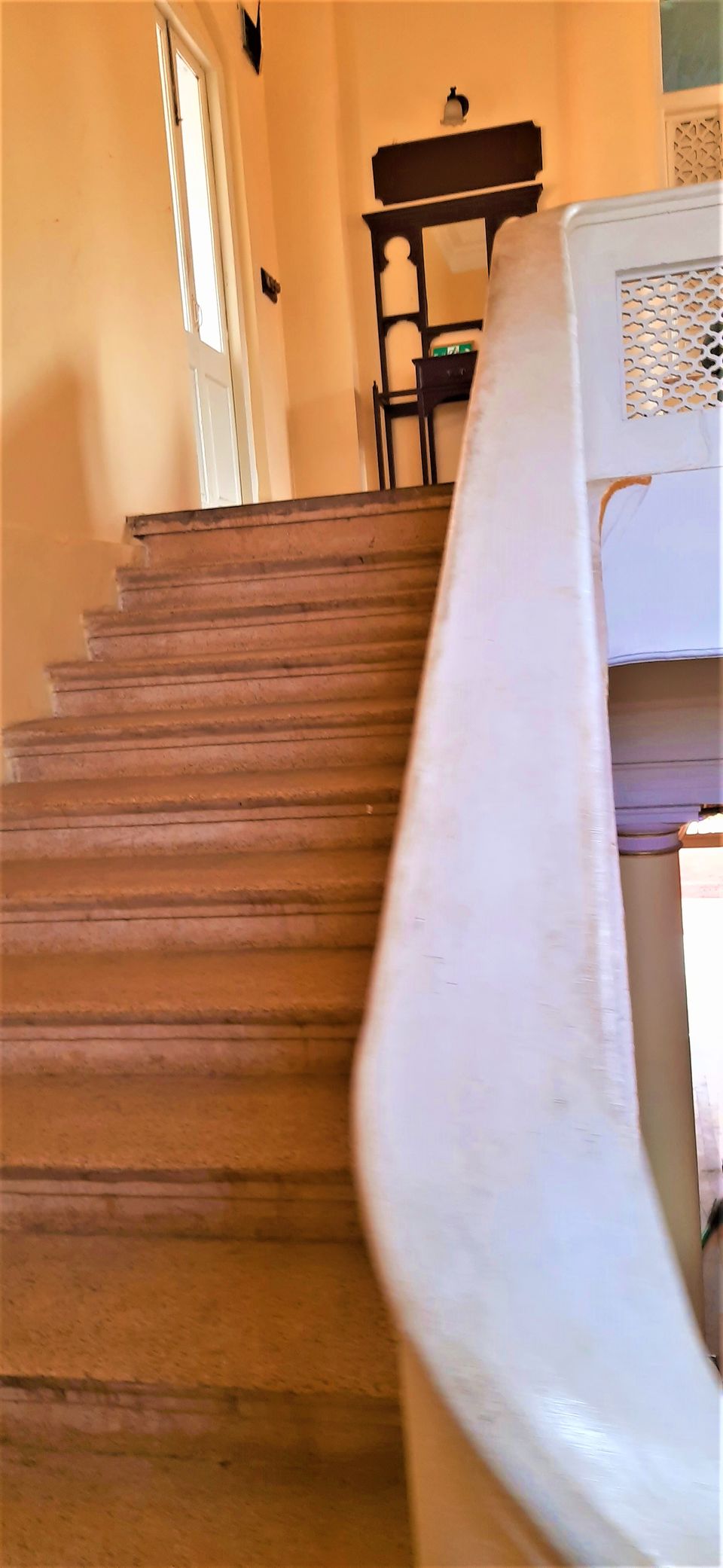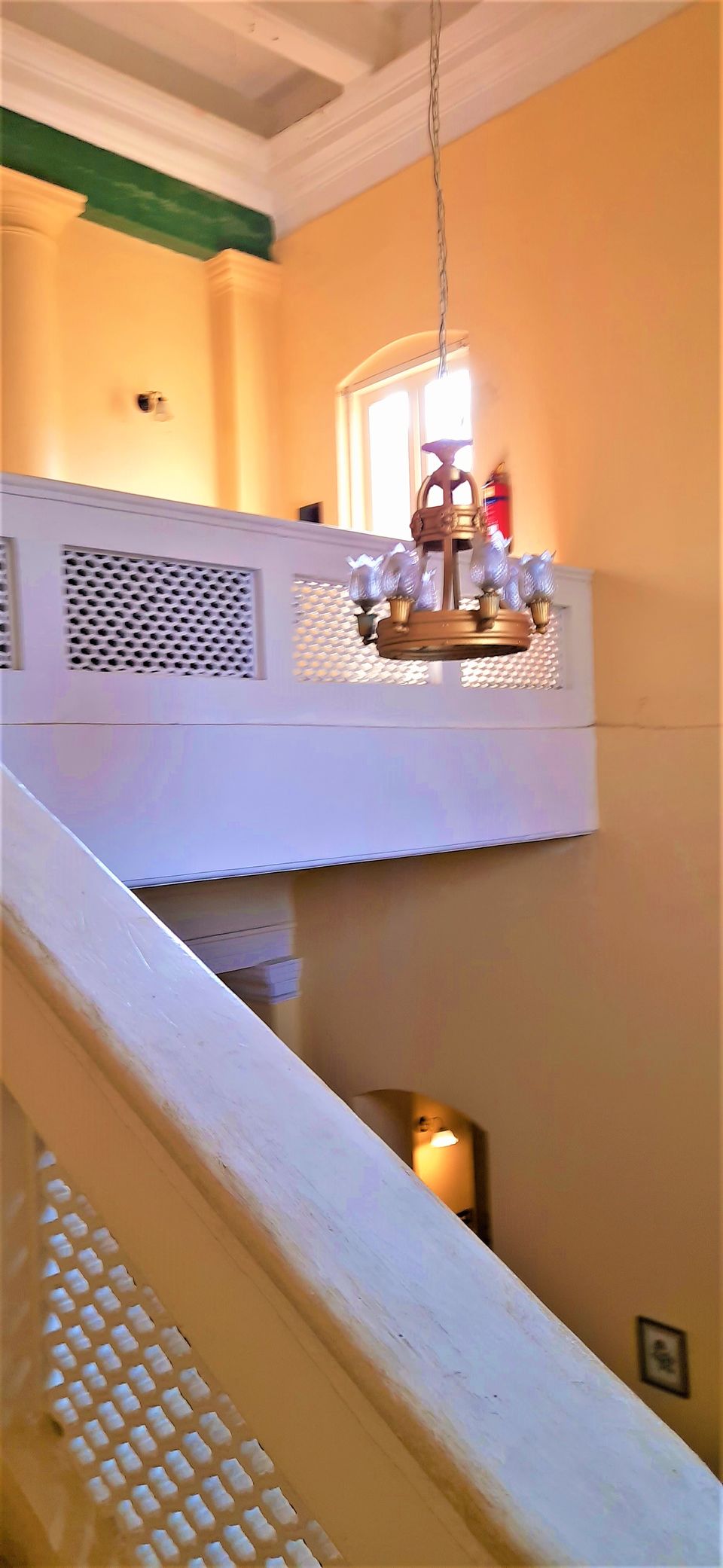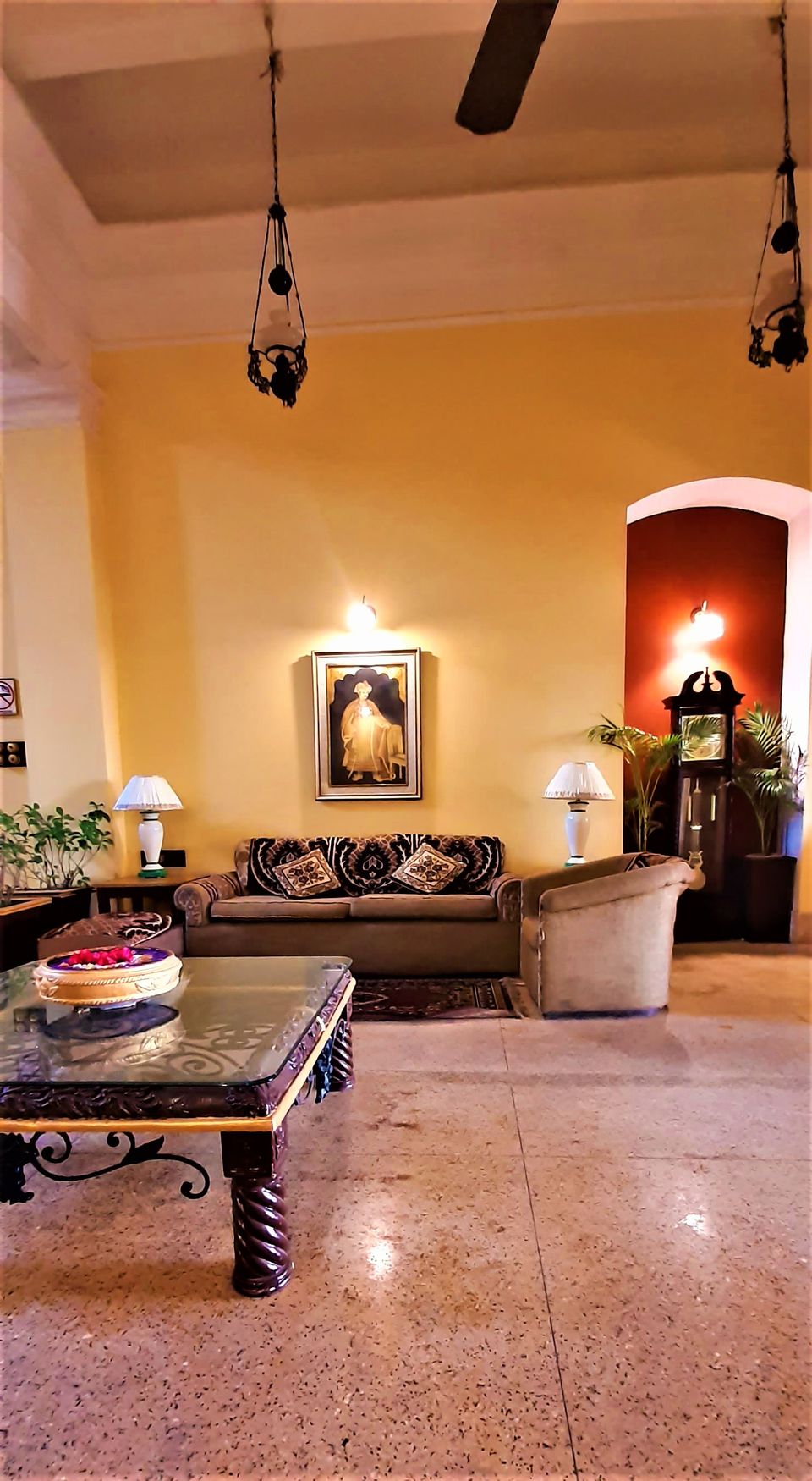 There was a narrow passage with an opening door that connected to the main hall, which is an entrance door to the outdoor of the hotel. At this place, one can view a beautiful swimming pool surrounded by tall trees and flowering plants. The shedding of dry leaves and blossoming flowers with cool beach breeze and warm pool water can soulfully get relaxed in this awesome pool. There is no depth in the pool which makes it safer for everyone and also there were some rules mentioned for the visitors who want to swim in the pool.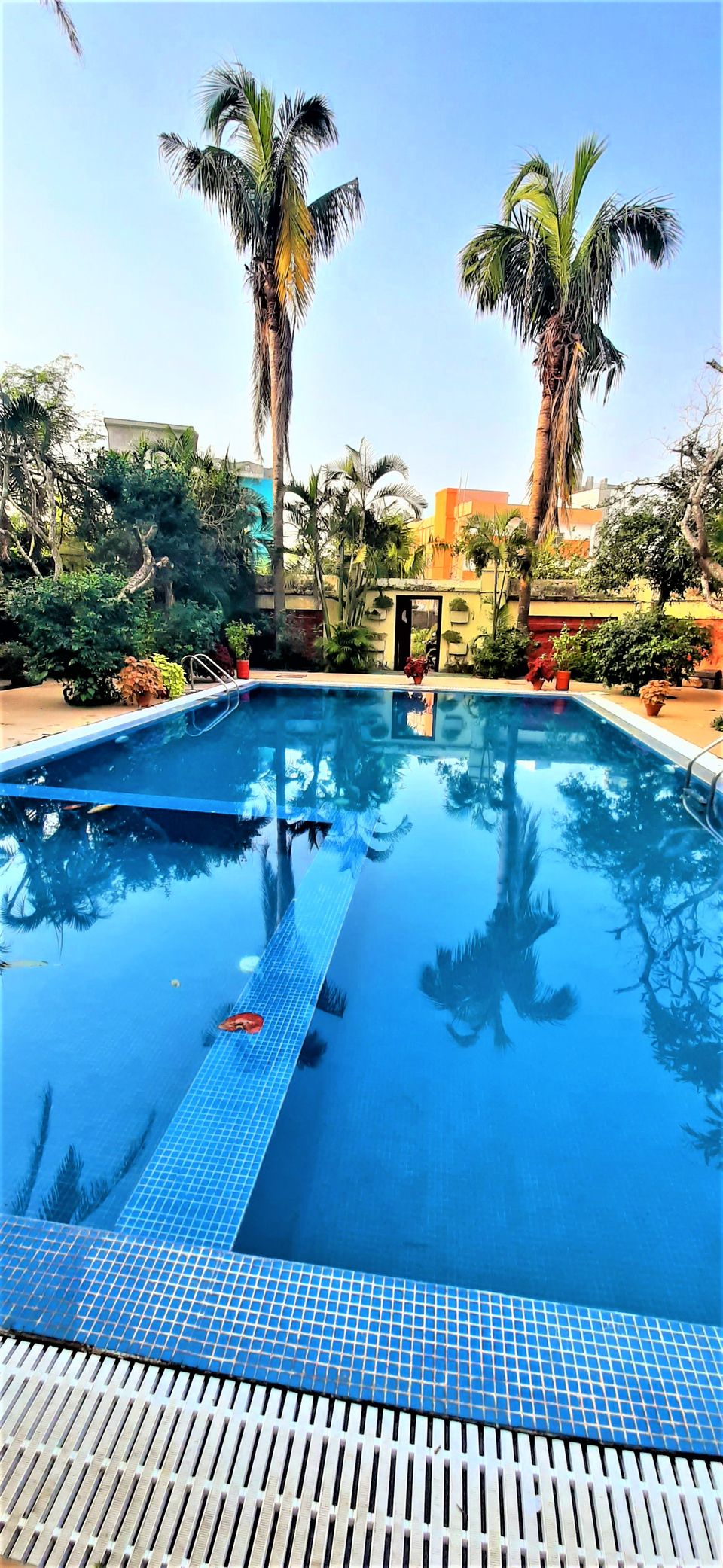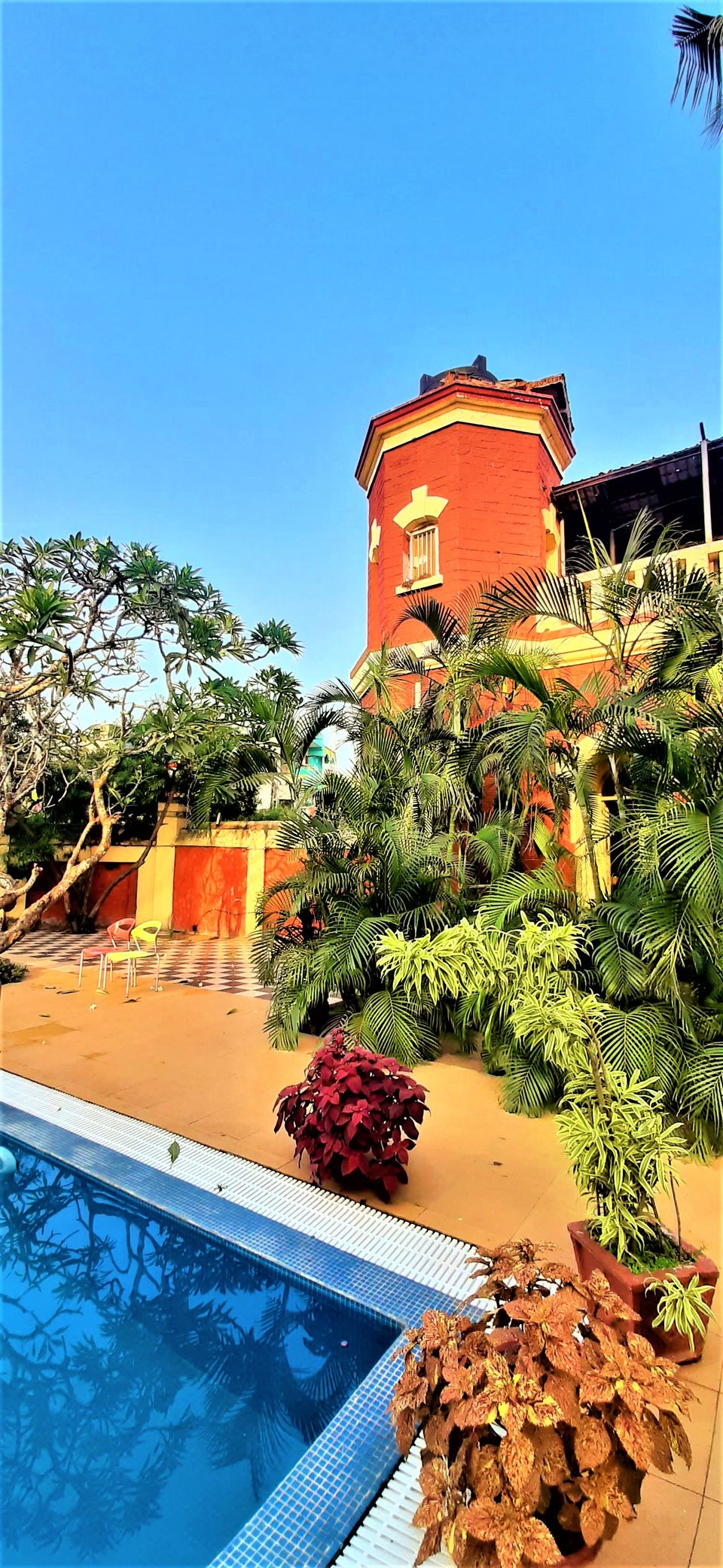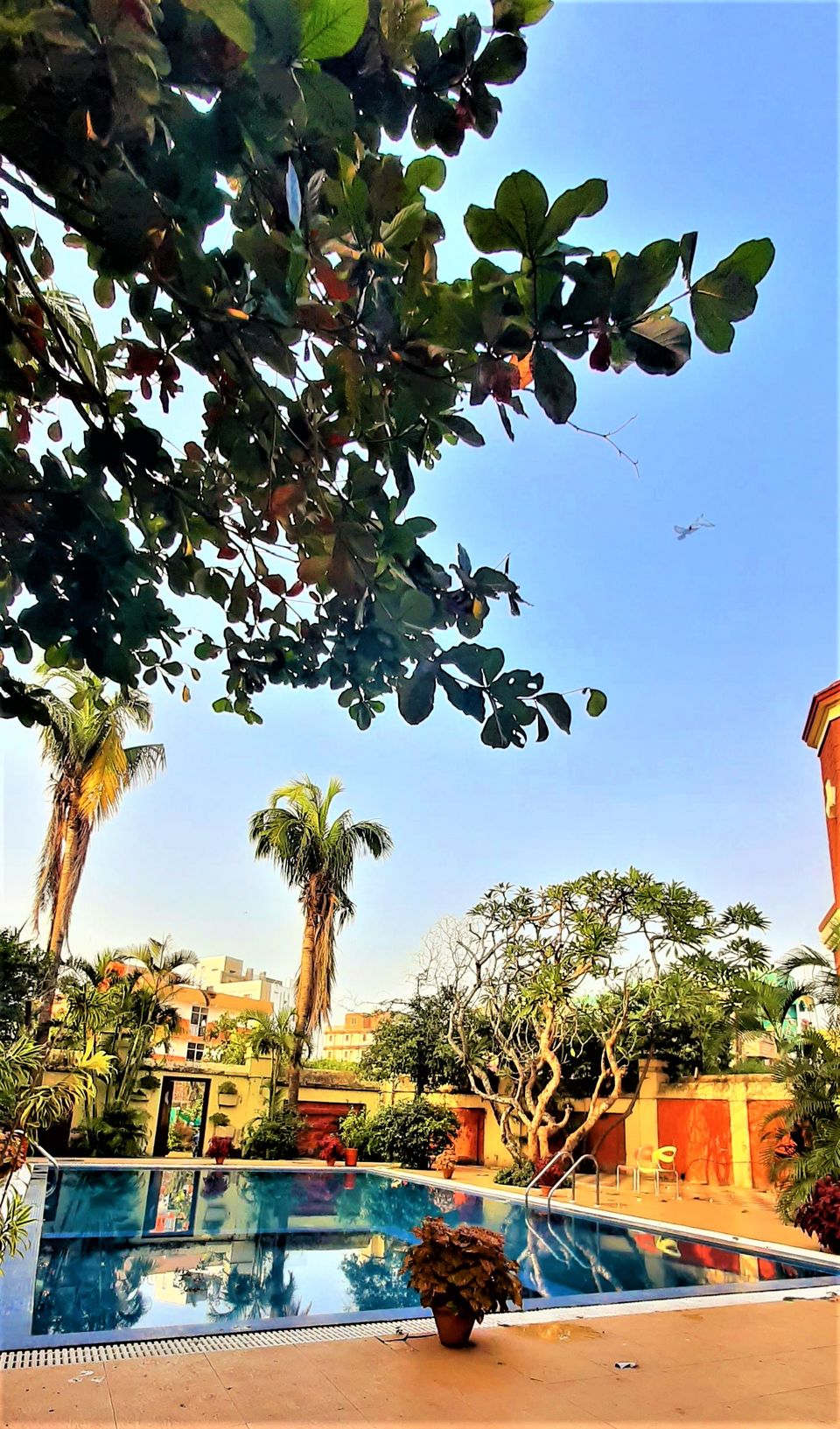 Altogether, this place with its exteriors depicts like the British art and architecture, but inside the place is filled with a modernistic approach which gives a visitor the contemporary experience of the blending of ancient and modern art and architecture. After visiting all the places, we strictly decided to stay in this palace if we ever visit Puri next time. A perfect amalgamation of old and new is very hard to find these days. Hence, travelers who visit the sacred city of Puri must witness this place, if not to stay, you can just go and have drinks and food from the British Bar, where you can feel all the vintage vibes with a great beach view.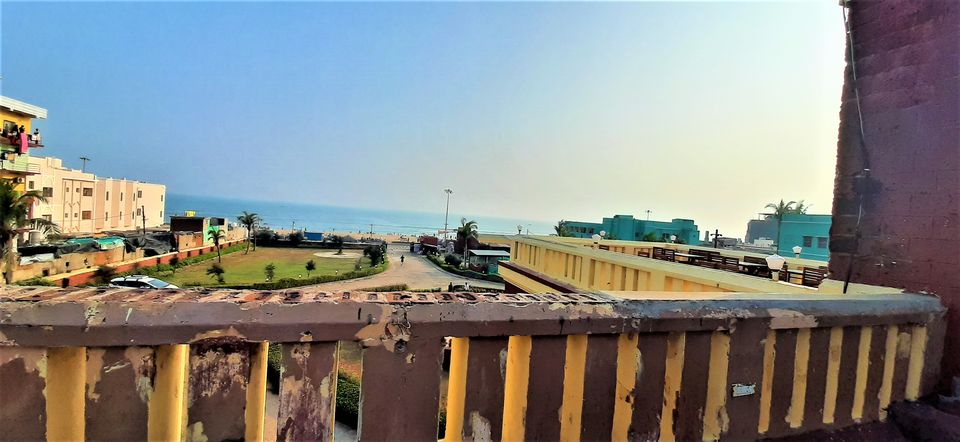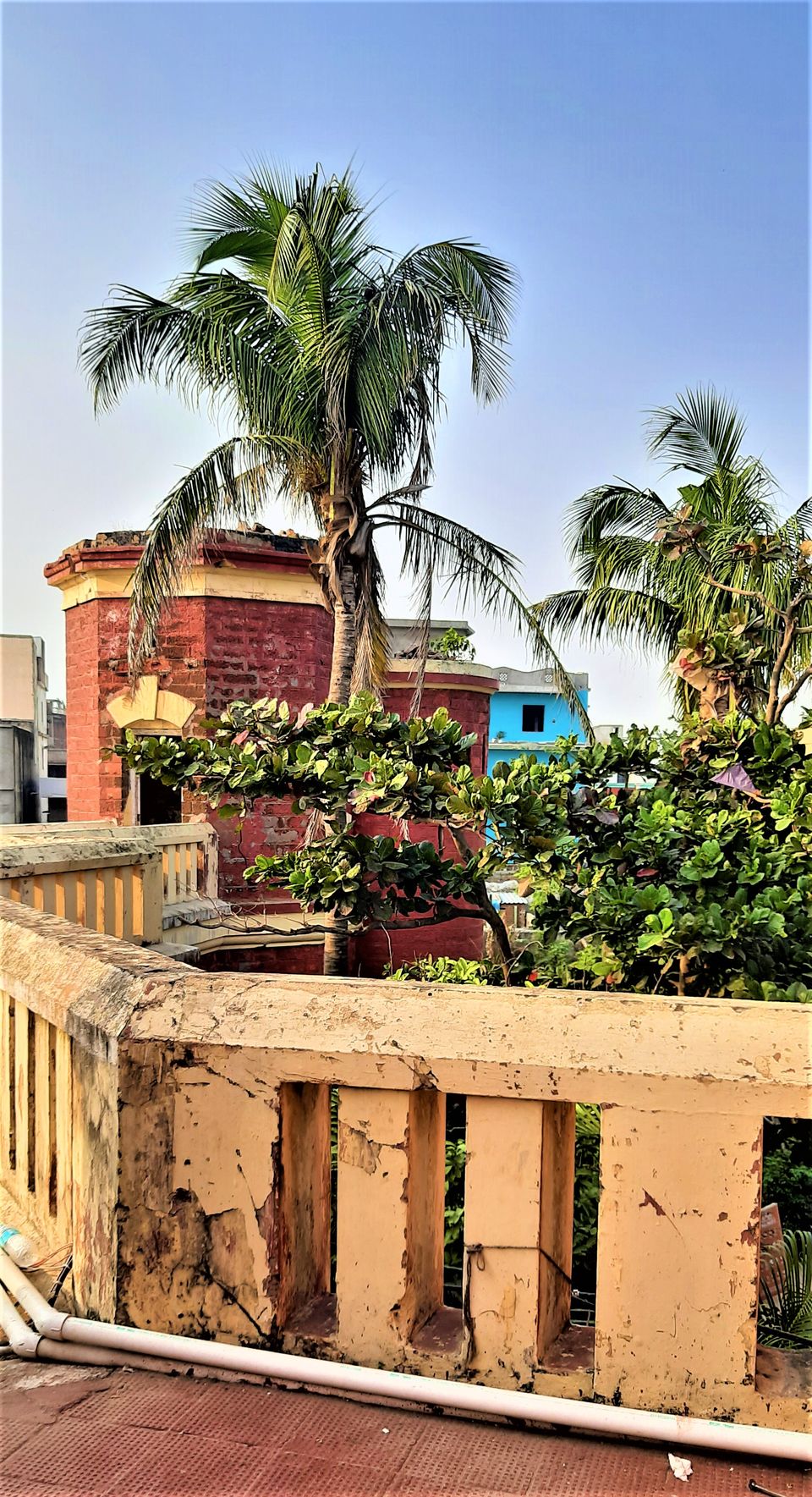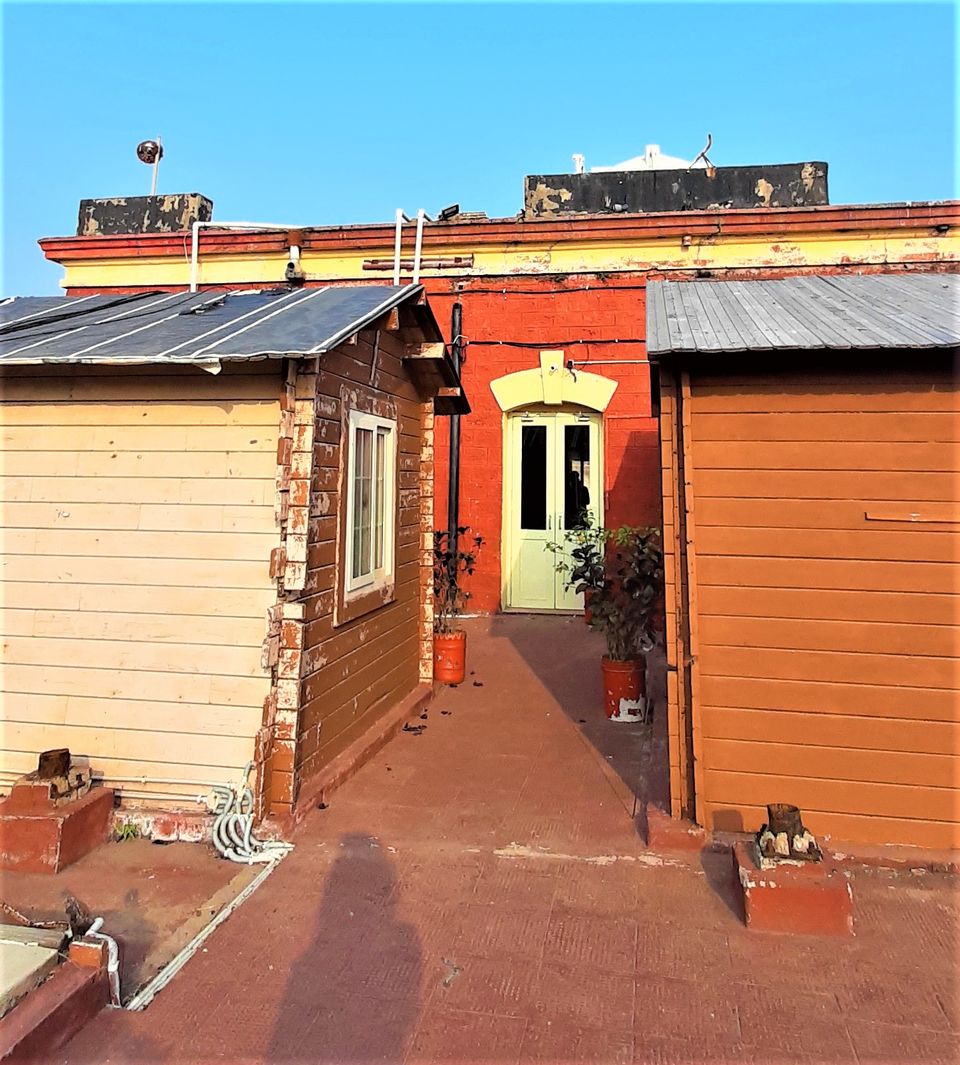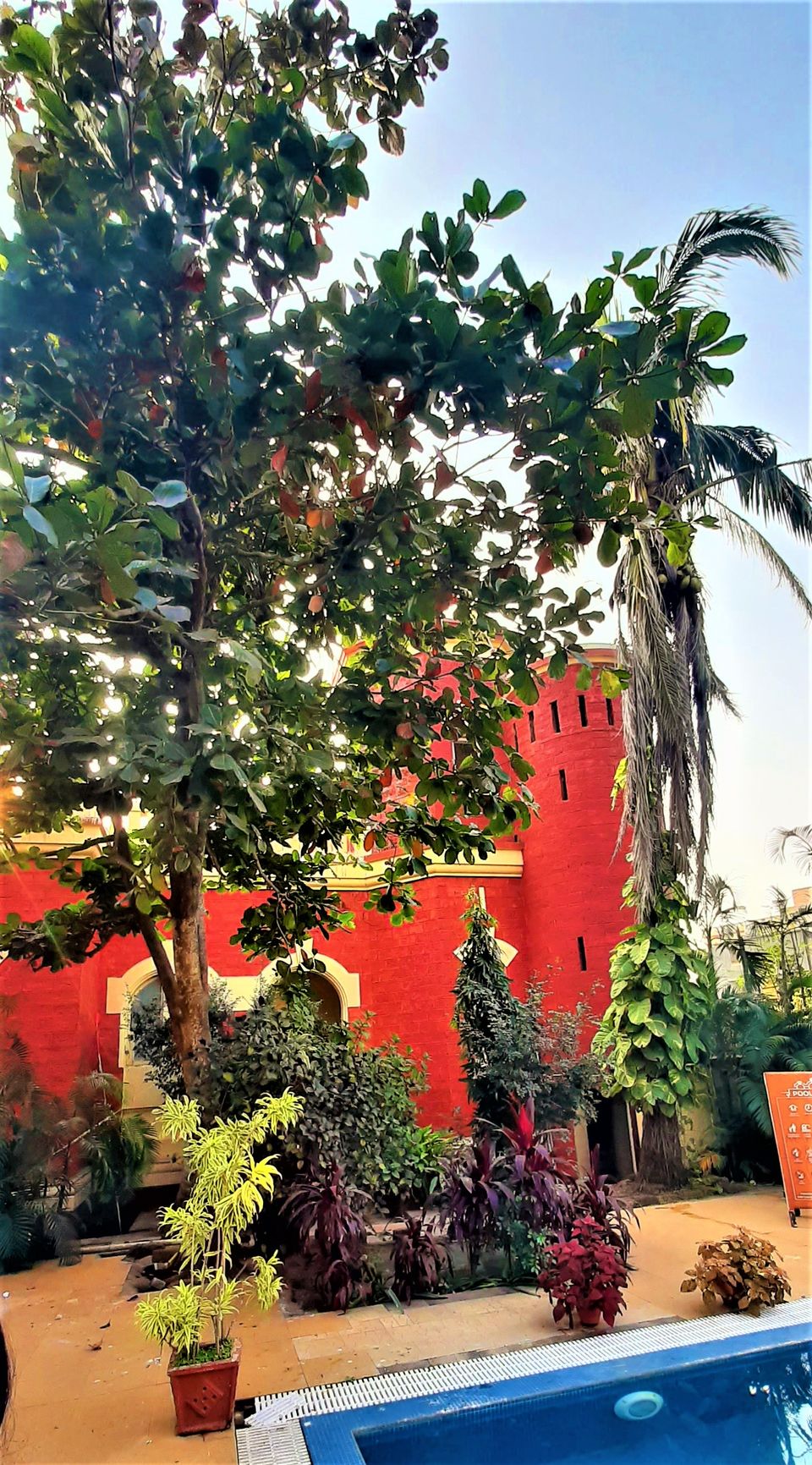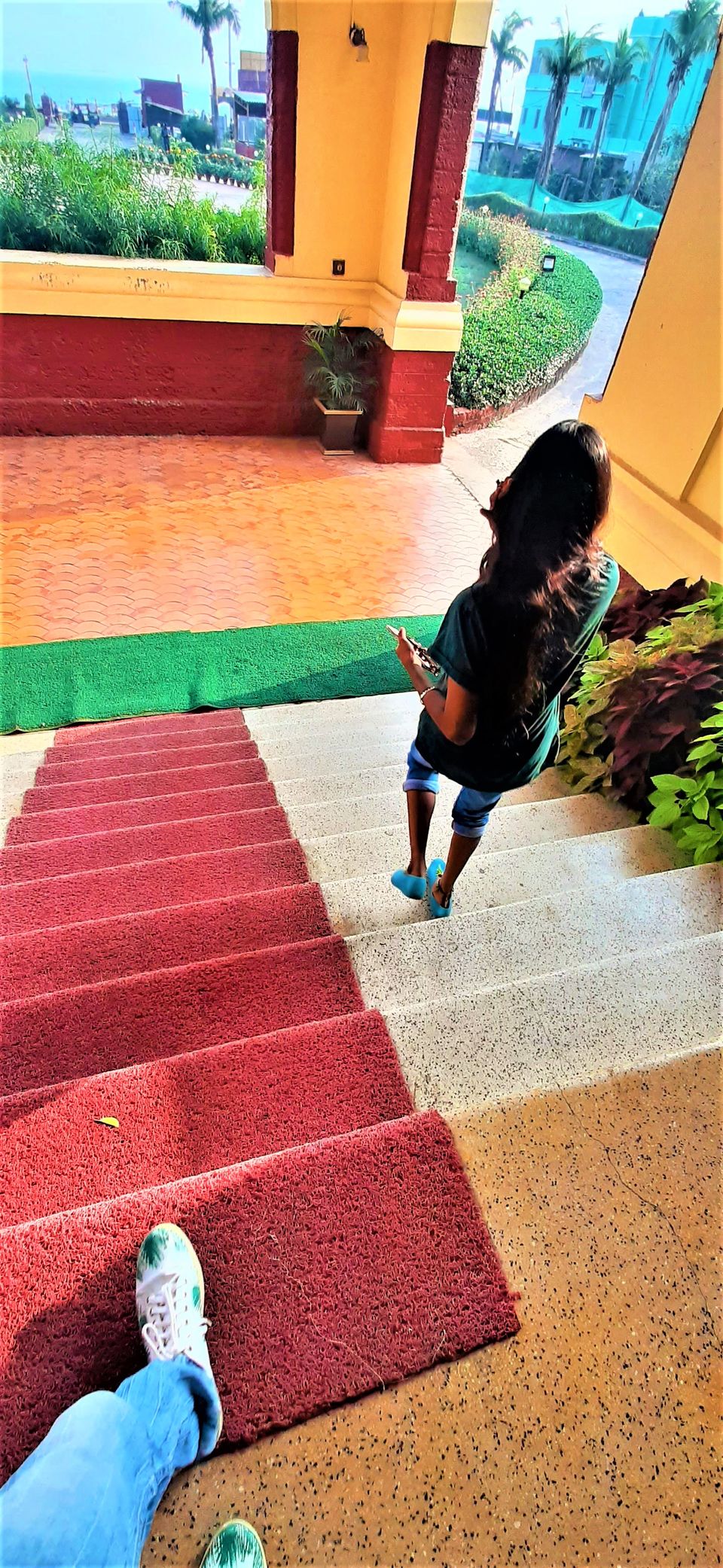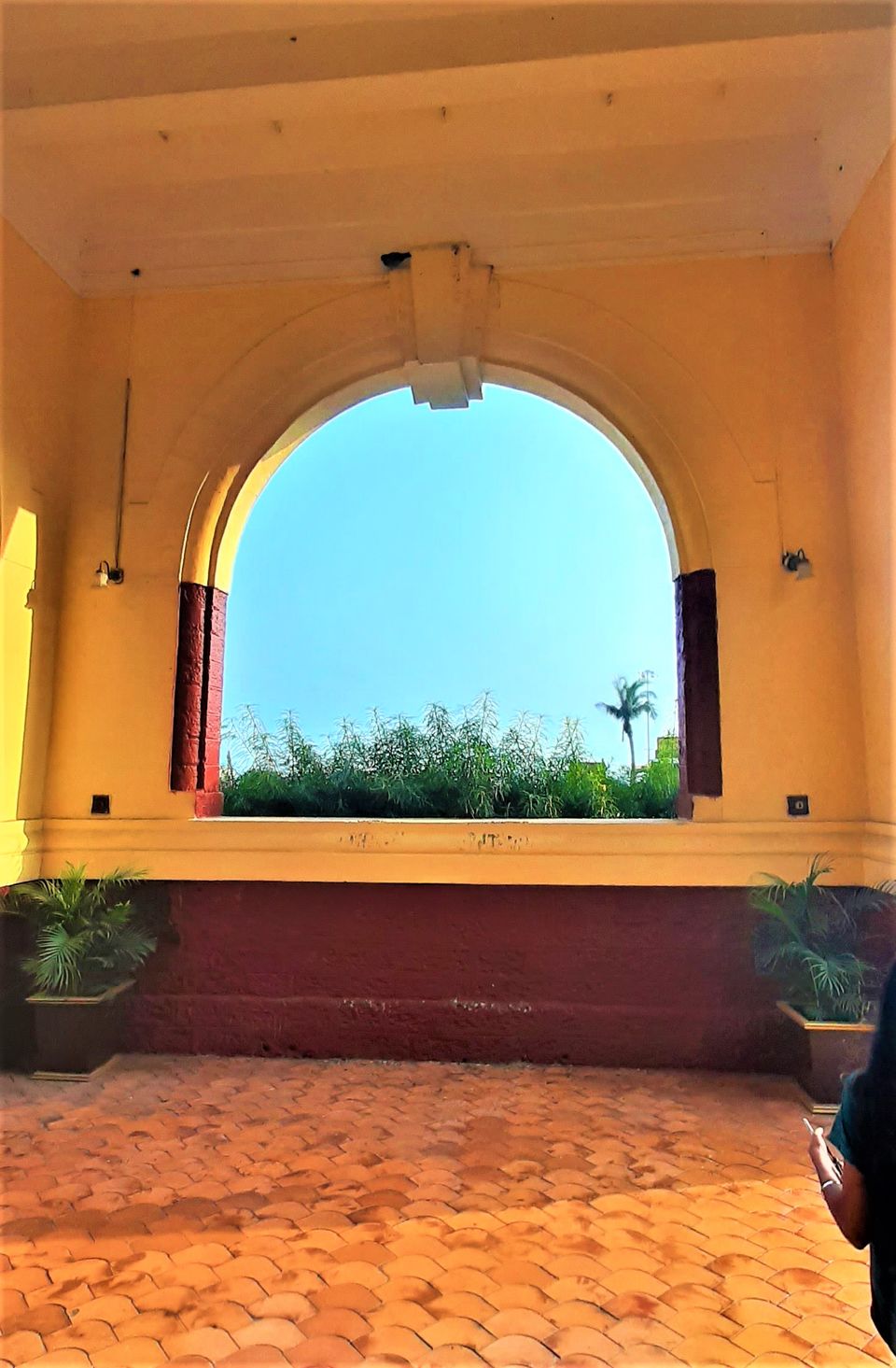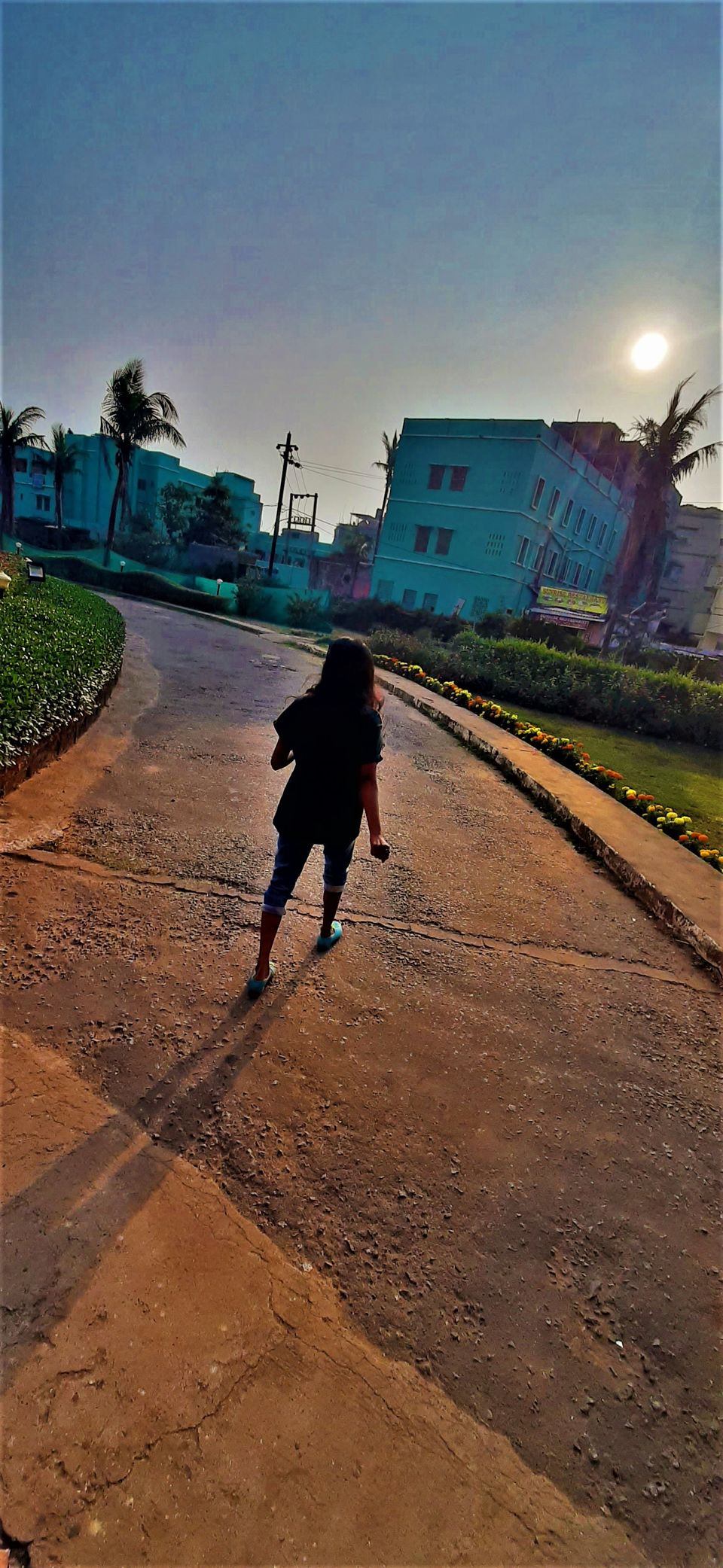 We really had a great time spending more than two hours roaming in and around this beautifully constructed palace yet hotel with a bar. It's a whole package for a person to come and relax as a beach vacation. What are you waiting for? Plan it out for Puri and have a great vacation. I hope you people also enjoy the way we did.