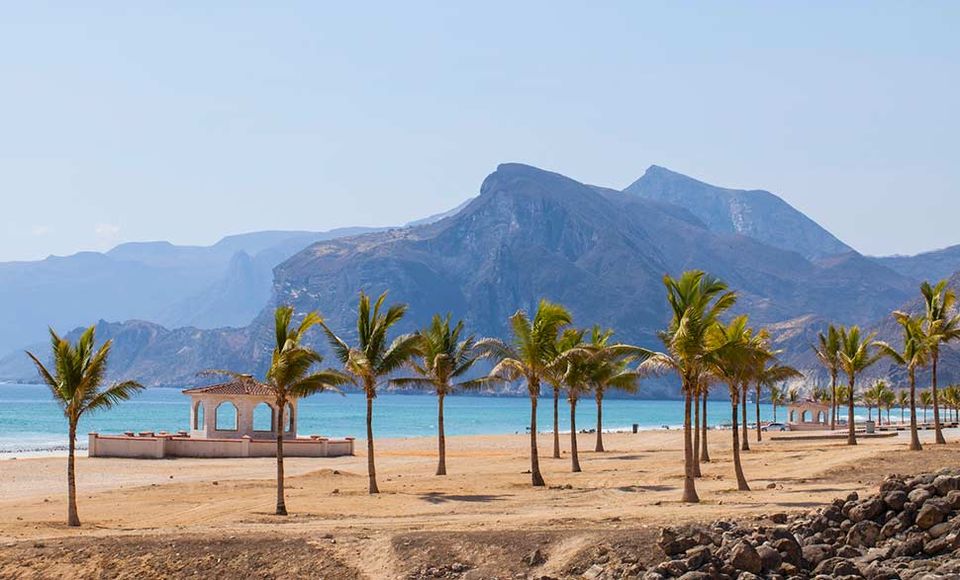 A destination that boasts of the most beautiful beaches and the most spectacular sand dunes, Oman is that country that offers the best of both worlds. The wonders of this nation are best explored by road and there's nothing like a self-driven road trip here.
The roads here are in good condition, driving is on the right side of the road, speed limits are enforced and an international driving permit is required if you're planning to go around the city on your own.
Day 1:
Morning: Once you reach Oman, get set for a road trip (self-drive or hire a cab) in Muscat, the beautiful capital city of Oman.
Begin your day with a visit to Sultan Qaboos Grand Mosque, the city's star attraction and one of the largest mosques in the world.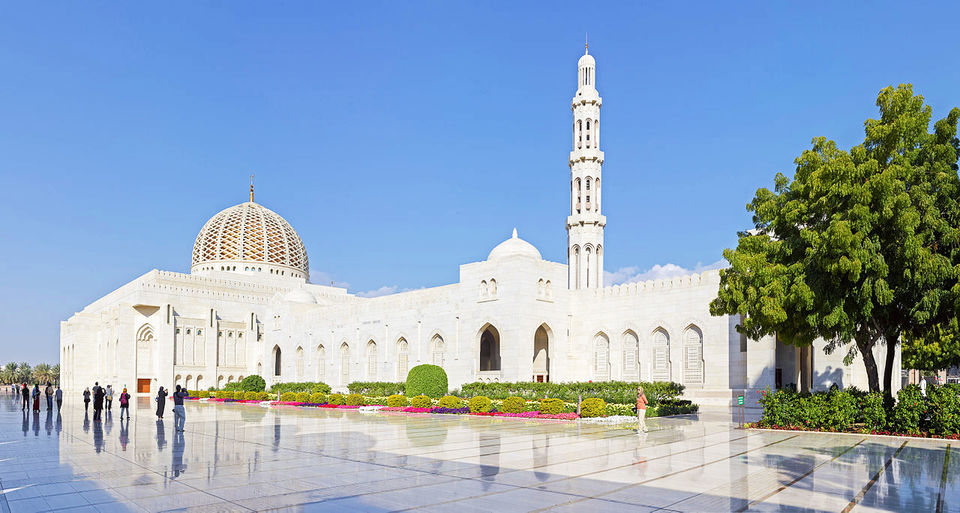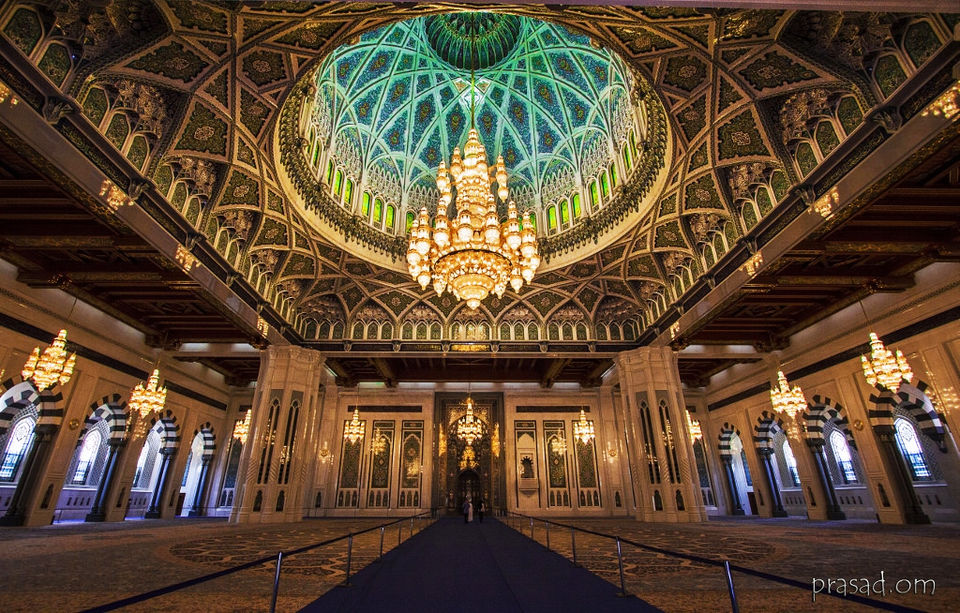 Remember to dress appropriately when you plan to visit this mosque, which is open to public on all days except Friday. Another mosque worth visiting for its striking Ottoman architectural style is Saeed Bin Taimur Mosque.
Royal Opera House, the hub of musical arts and culture is next on your itinerary. If you are visiting at the time of a concert, don't miss it! Otherwise simply head there to admire the grandeur of the place and get some stunning shots.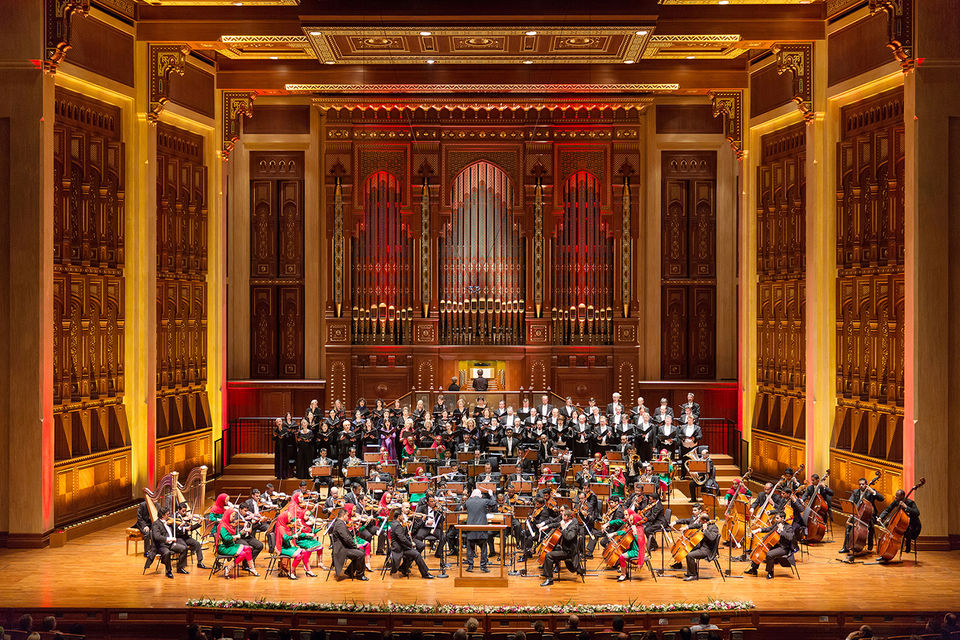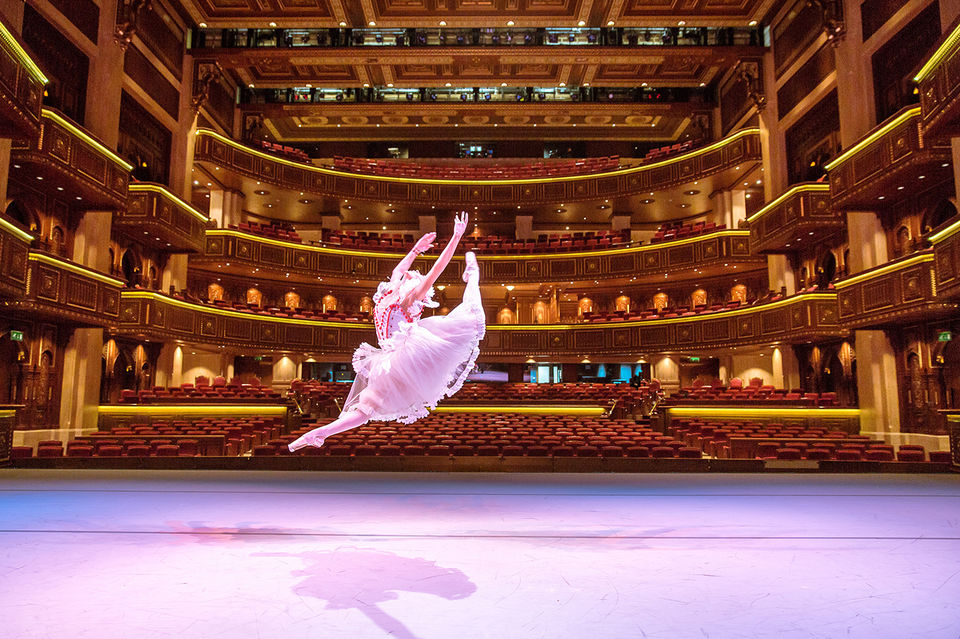 Evening: Muscat is also the city of souqs and thus a delight for shopaholics. The Fish Souq and Muttrah Souq are where you can shop for a wide range of handicrafts, spices, fabrics and other souvenirs. Stop by at one of the traditional eateries for dinner and savour some authentic local delicacies.
Day 2:
Contrary to popular belief, Muscat has some of the cleanest and most beautiful beaches in the world. Aviation Beach in Al Azaiba and Qurum Beach are open to public and made for great picnic spots as well. Adventure buffs can try out watersports like kitesurfing, jet skiing, snorkelling, parasailing and more here.
Did you know Oman has some of the best dolphin sightings? Adventurous or not, you must opt for one of these tours.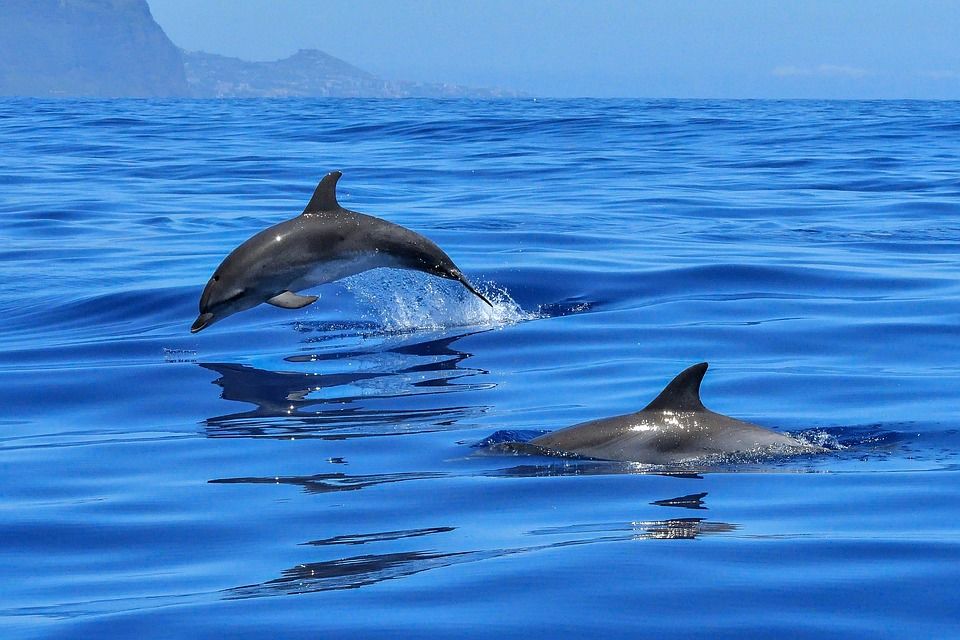 Dinner: For dinner, head to the neighbourhood of Shati Al-Qurm on the coast of Muscat, and enjoy a lavish dinner at one of the seaside restaurants here.
Day 3:
Morning: Head out to explore a bit of history at the Al Jalali Fort, also known as Ash Sharqiya Fort, located in the harbour of Old Muscat. This might sound like a D-tour but is definitely worth the effort. An erstwhile prison, this fort was converted into a museum in the 20th century and houses some of the best artefacts that are a testimony of Omani heritage and culture.
A 20-minute walk from Al Jalali will take you to Al Mirani Fort (or Al Gharbiya Fort), offering commanding views of the Sea of Oman and the city of Muscat. While visitors cannot access the interiors of the fort, the views can be enjoyed from a cliff that can be reached via a rocky stairway.
Evening: The exploration is sure to be tiring so we recommend a relaxed evening today.
Dinner: Get back to the city for dinner at Kargeen Caffe, recommended by tourists and locals alike. The café has an idyllic setting amidst trees and boasts of a beautiful amalgamation of Eastern as well as Western cultures. A rejuvenating candle light dinner under the stars, along with specialities like Fish Biryani, Mathbi Lamb and Mandi Dajaj (authentic Arabic chicken and rice dish) await you here.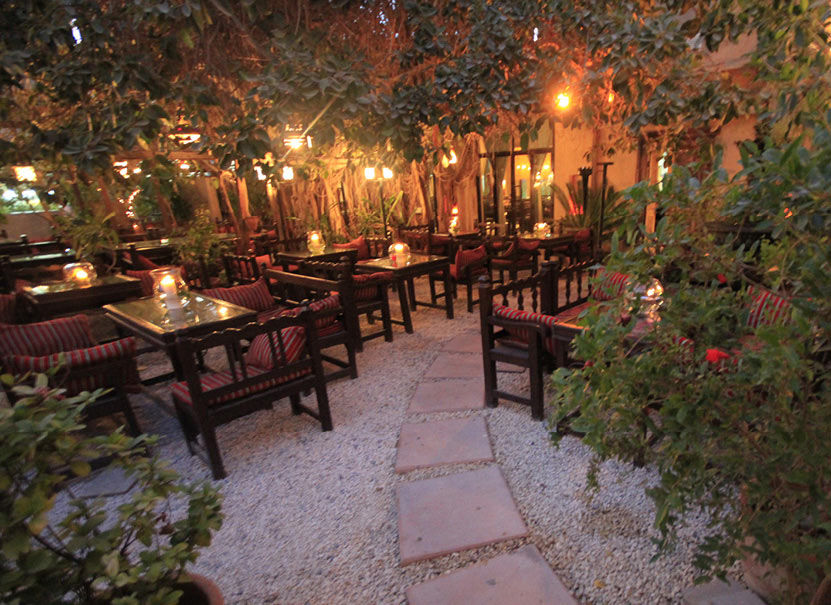 Day 4:
Morning: Set out early today for a drive to Bimmah Cliffs, great for some quiet moments with yourself and some stunning photo opportunities. Once you're done with soaking in the views, some adrenaline pumping adventures await you. So, do you have it in you to jump off the cliff into the Bimmah Sinkhole?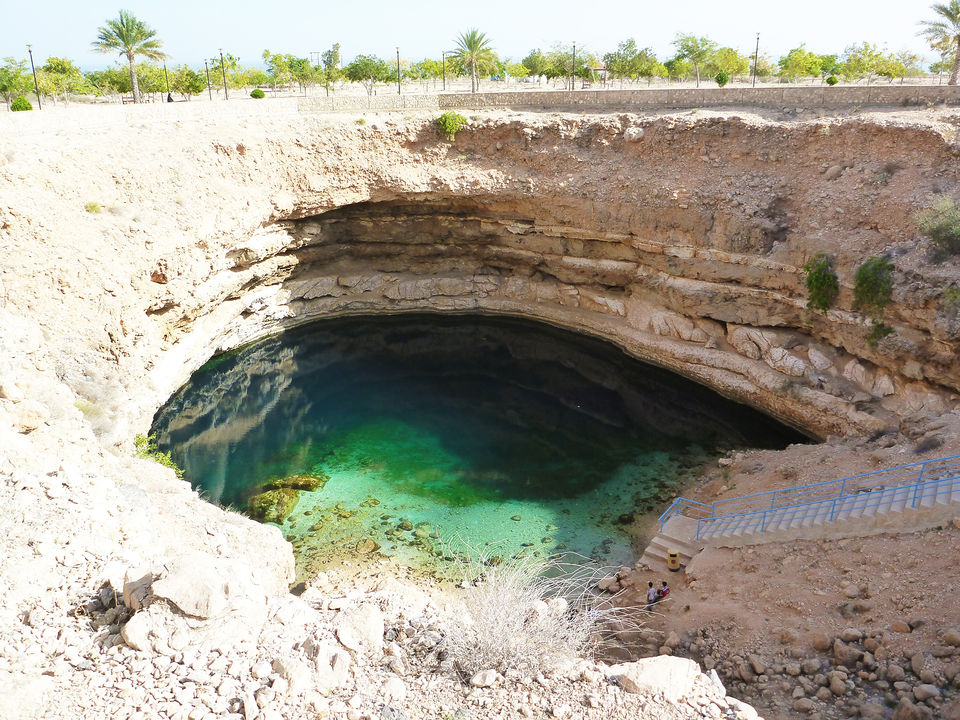 Known as the 'World's Most Beautiful Sinkhole,' Bimmah Sinkhole's presence in the middle of nowhere, the emerald waters and the untouched beauty are sure to amaze you.
Afternoon: If you love water, you're truly in for a delight today! The next stop, Wadi Shab, literally translating into 'gorge between cliffs,' boasts of incredible canyons, boulders and cliffs and a chance to swim past them. When not doing that, you'll be busy hiking through caves and exploring the many secrets of this place.
An hour's drive from here will take you to Wani Bani Khalid, yet another wonder that awaits you with many more opportunities to go cliff jumping and swimming.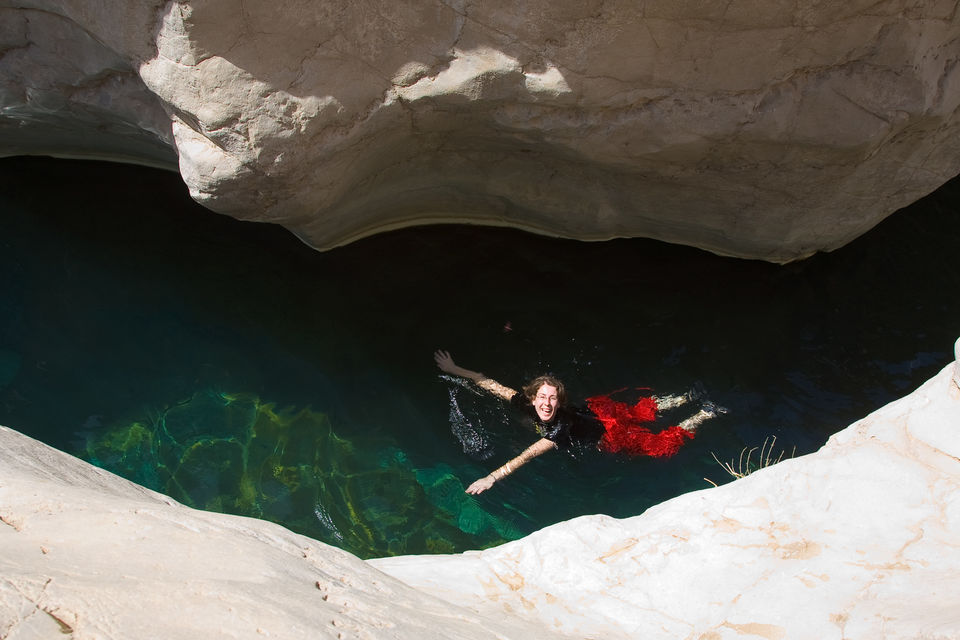 This requires some level of swimming expertise as you would need to stay under water to go past some of the cliffs.
Late evening: After a fun-filled day, head back to your hotel in Oman and have a good night's sleep as you prepare yourself for adventures the next day.
Day 5, 6, 7:
A sumptuous breakfast will be a great way to begin your day, after which you can leave for Wahiba Sands. Opt for a humble tented accommodation in the middle of the desert for an authentic experience.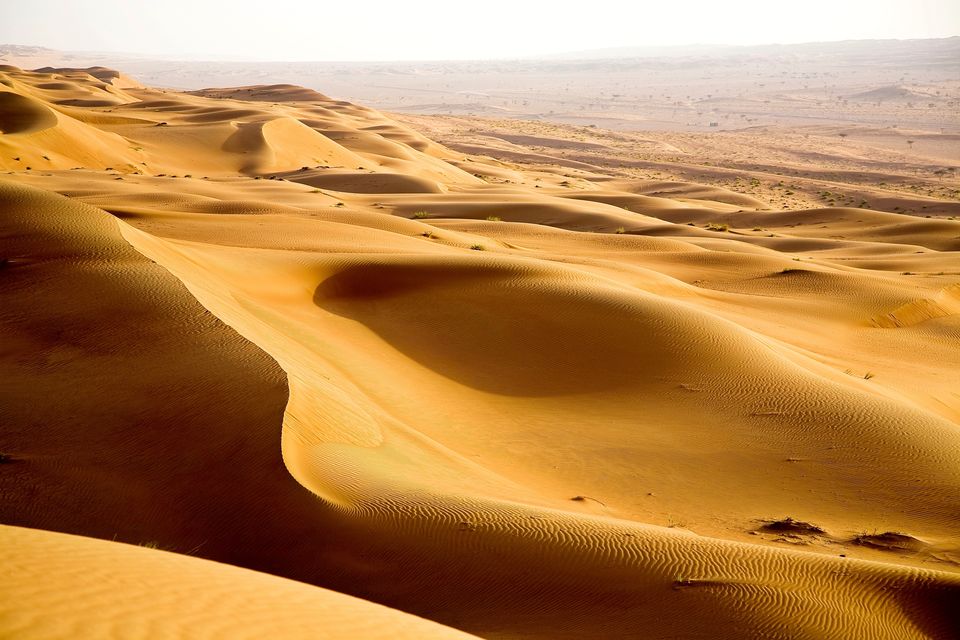 The next three days will be about some serious dune bashing in a 4WD, camel rides, meals cooked in a traditional way over an open fire, relishing tea with the local Bedouins and enjoying a live cultural programme if you ask for it.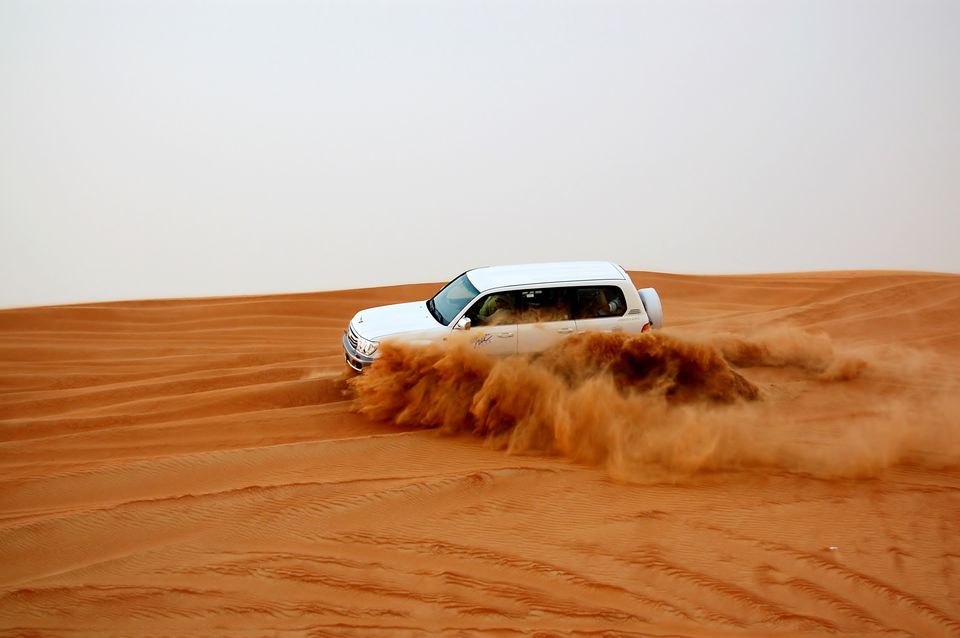 And there's more! Evenings bring with them thousands of stars and it's hard to find this view anywhere else in the world. Leave your tent for a night and roll out a sleeping mattress under the stars for an incredible experience.
You can book your accommodation at Wahiba Sands with Desert Nights Camp, 1000 Nights Camp or one of the many local tour operators.
Day 8:
On the morning of your eighth day in Oman, leave from Wahiba Sands for Nizwa. On your way, stop at the ruins of Birkat Al Mouz. The 1.5-hour drive will be a relaxed one and will prepare you for exploration at this UNESCO World Heritage Site, which was once home to the Falaj irrigation system.
After the excursion, continue your journey. Once you reach, spend a relaxed evening at your hotel in Nizwa.
Day 9:
Morning: Today's sightseeing will include a visit to Nizwa Fort, Jabreen Castle and Al Hoota Cave, among other attractions.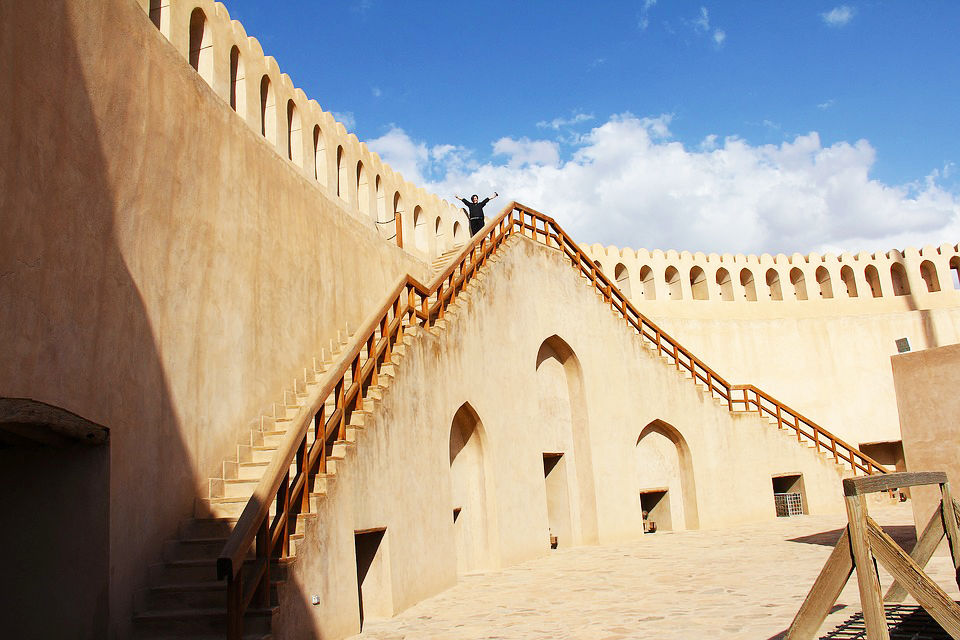 Nizwa Fort is known for its unique round shape and for being one of the oldest forts in the country.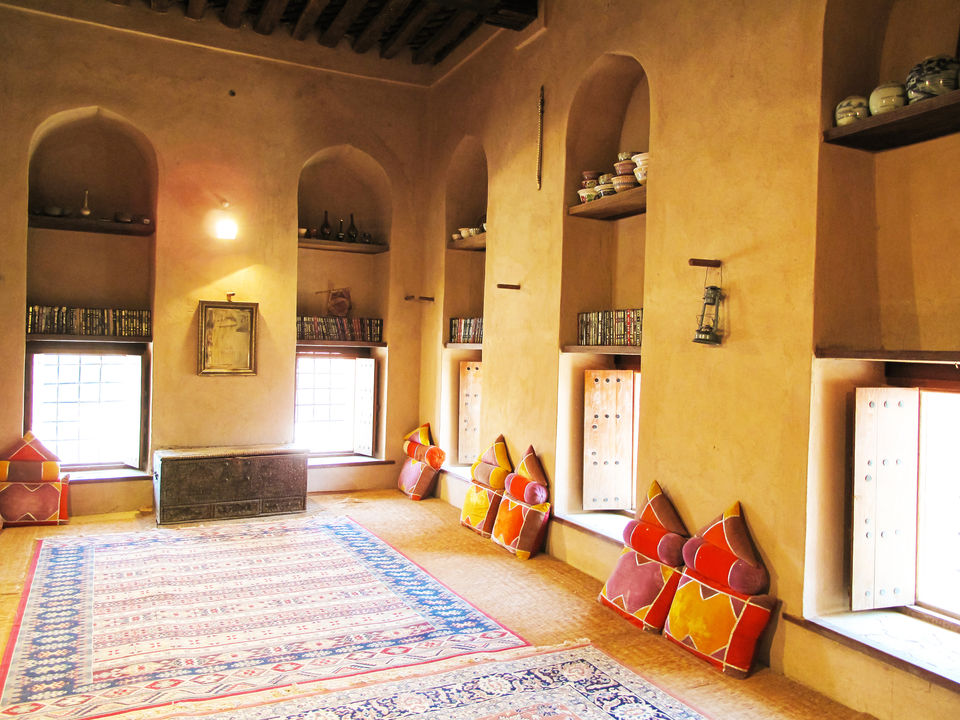 At walking distance from the fort is the Nizwa Souq, where you can shop for souvenirs.
Late afternoon: The massive Bahla Fort and its centuries' old ruins feature next on your itinerary. A typical example of an erstwhile military fortress, history buffs will find a lot to talk about here.
Evening: For the night, check in to Jebel Shams Resort, which is an hour's drive away from Bahla Fort. It acts as an excellent base if you plan to go trekking the next day.
Day 10:
Mark an end to this extraordinary trip by heading for an early morning trek to Jebel Shams or Sun Mountain, Oman's highest mountain. The views of the adjacent Wadi Ghul (Oman's Grand Canyon) from atop the mountain are gorgeous and will leave you at a loss for words. Definitely a great way to end the trip on a high note!