The Sultanate of Oman is an intoxicating mix of the old and the new with a fusion of modern and traditional architecture evident in traditional mosques and tall skyscrapers alongside ancient souqs and Bedouin villages. Oman stands out from the rest of the Arabian peninsula with a diverse landscape studded with serene fjords, natural pools, lush green areas, glittering coasts, soaring mountains and warm dunes. Oman sits pretty by the Persian Gulf and the Arabian Sea that give forth ample fresh seafood making it a destination of choice for foodies.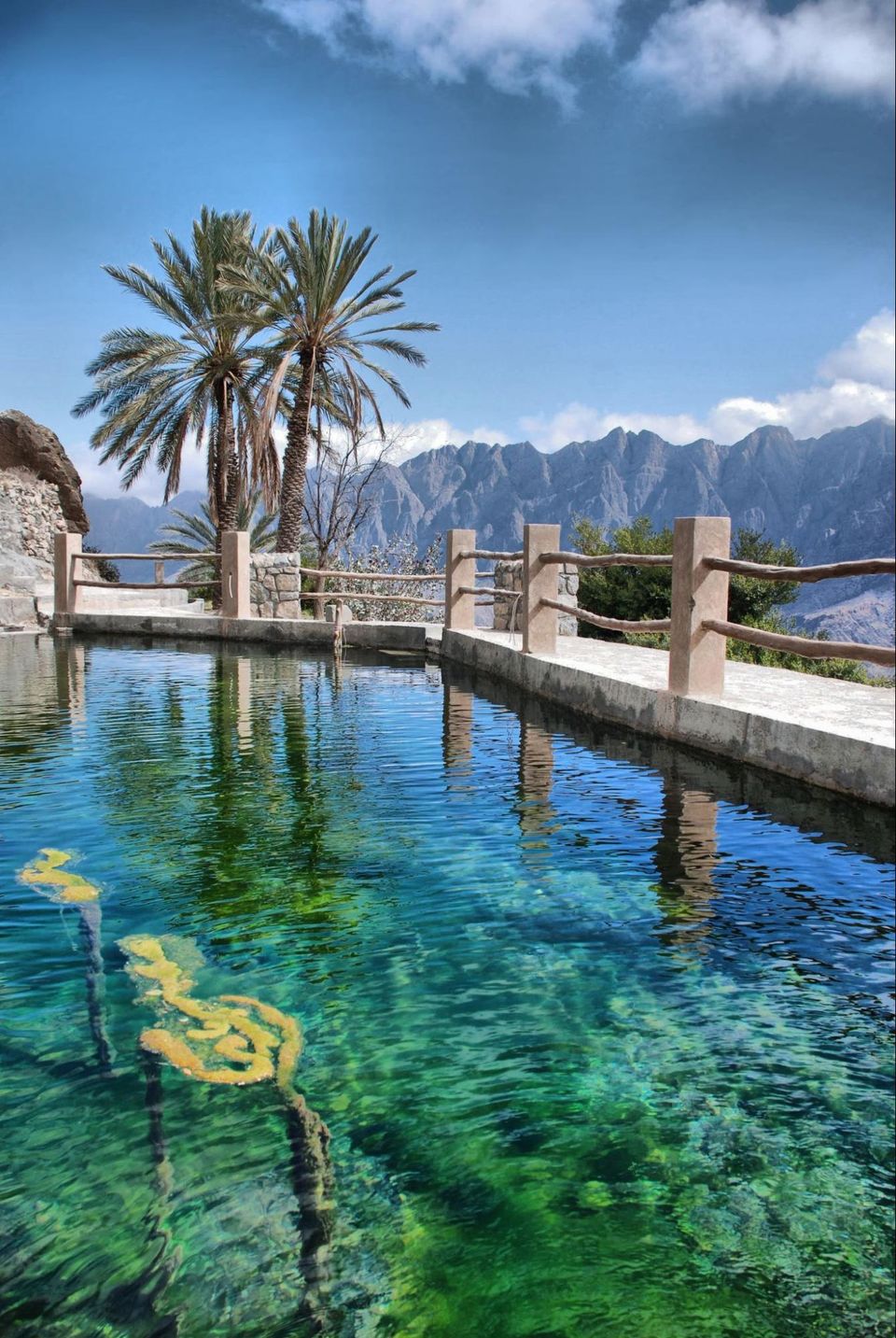 Interestingly, India and Oman have a connection that goes back 5000 years ago and to date, many Indian-origin people have settled and consider Oman their home. Multiple similarities exist between the two countries which share a wealth of stunning Islamic architecture, ancient histories, trading routes as well as regional flavours. A fascinating country with a rich legacy, it's a favourite for jet-setters as well as families with children who enjoy luxurious getaways that are easily accessible from India.
With a colourful mix of markets, nature, culture and adventure, Oman is replete with incredible experiences designed tastefully keeping the globetrotter in mind. Wondering where to begin? Discover the beauty of Oman with these experiences:
Bask in the Sun on Oman's Golden Beaches
Oman is blessed with over 3,000 km of glittering coastline and an abundance of charming public and private beaches to enjoy those perfect, sunny days. The Al Mughsayl beach is a sight to behold with a stretch of soft sand hemmed in by mountains on both sides. Admire the blowholes here from which jets of water spray upwards. The beach is a hotspot for locals, so join in a friendly game of football or just lay back to watch the sun go down.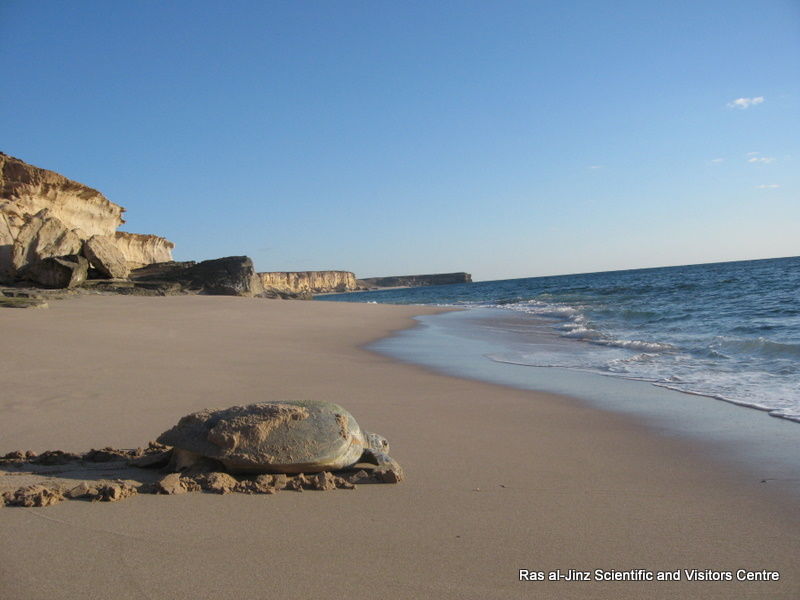 If you'd prefer a quiet beach to soak in some briny breeze, then head to Musandam's beaches where the water is a striking blue and the beaches are dotted with secret coves. Take a ride on a dhow, a traditional wooden boat to watch dolphins leap out of the crystal clear waters. Ras Al Hadd, a green turtle beach sanctuary, is a favourite for families with kids. Children will love watching mother turtles laying eggs and tiny hatchlings flopping on the soft sand to meet the sea.
Immerse Yourself in Oman's Culture With the Sultanate's Crowning Jewels
Oman's rich culture is apparent in its stunning historic structures as well as museums sprinkled throughout Muscat. One glorious example is the Sultan Qaboos Grand Mosque built in sandstone combining Islamic, Middle Eastern and Omani architectural styles. The interiors are equally imposing with hand-painted tiles featuring verses from the Quran, the second-largest woven carpet in the world and a beautiful chandelier plated in gold and made up of Swarovski crystals adorning the mosque. Take a look at the mosque at night to watch the white marble minarets shimmer under the moonlight.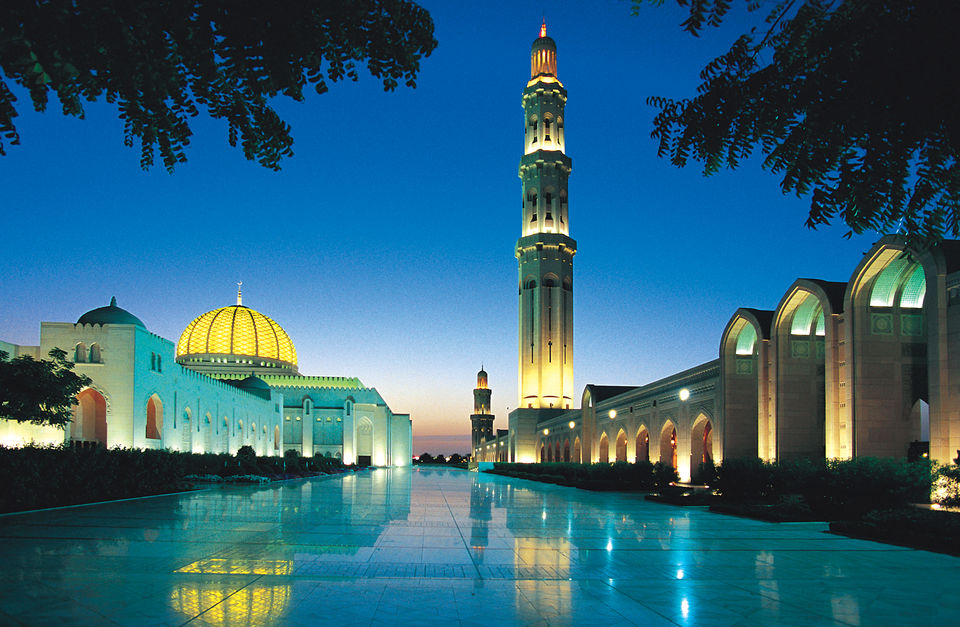 Nizwa is one of the oldest cities set in the hinterland of Oman and its sandstone fort was considered to be almost impenetrable. There are booby traps, metal spikes and holes through which intruders were repeatedly beaten back still present within the fort. Climb up to the roof to feast your eyes on panoramic views of the city and look into the museum and exhibition here.
If you have a taste for music, then head to the Royal Opera House which is equally pleasing to the eyes. Their stage has hosted artists like Placido Domingo and Andrea Bocelli as well as remarkable orators and Arab singers.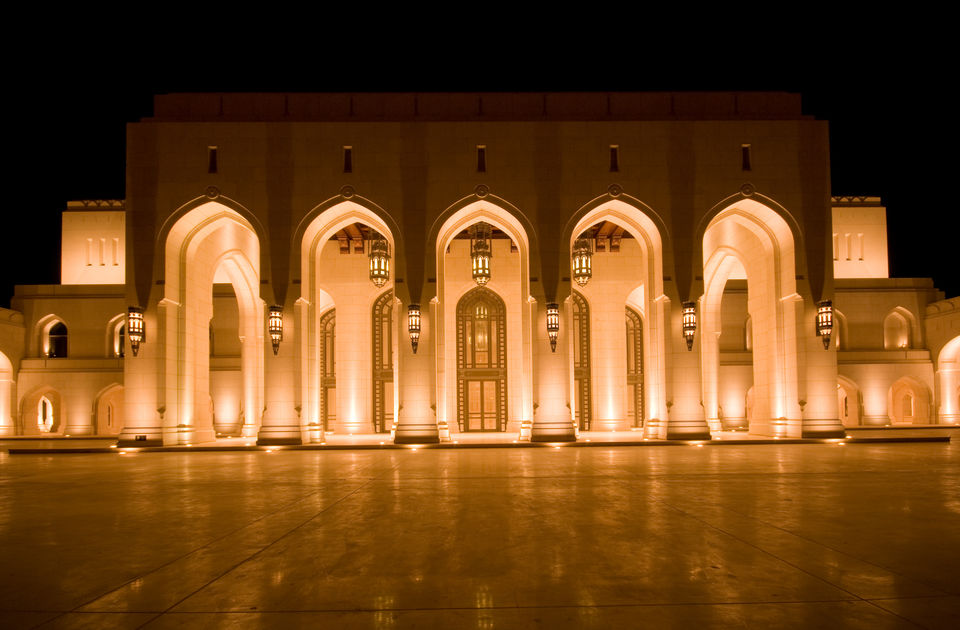 Families with children must visit the Oman Children's Museum which will prove a hit with the kids! The science museum has interactive displays to keep your children occupied and happy.
Luxury seekers in Oman will not be disappointed with its opulent and lavish hotels that offer prime comfort and Omani hospitality. With resorts, prominent hotels as well as private Bedouin tents, get a taste of the finer things in life with the best of Oman.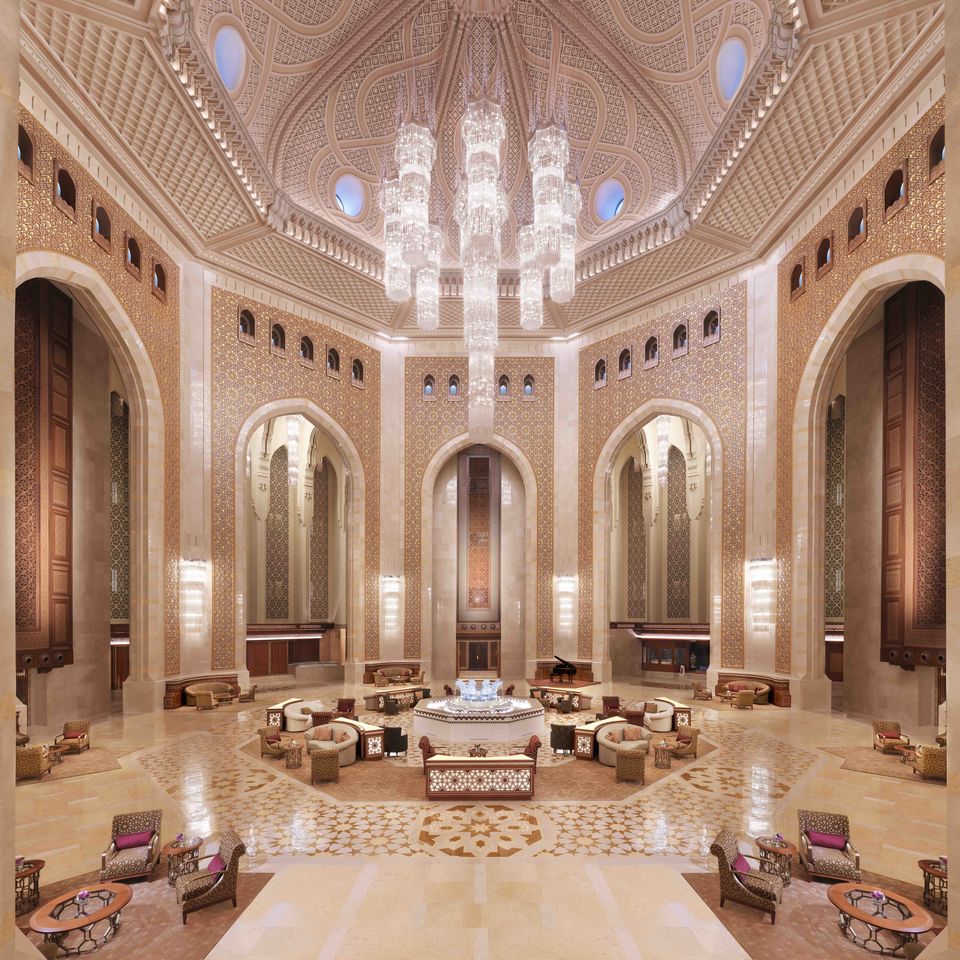 Feel a Rush of Adrenaline With These Adventure Activities in Oman
Adventure enthusiasts are in for a treat with camel rides, dune-bashing, mountain biking, paragliding, rock climbing and more. Explore the Wahiba Sands Desert surrounded by Bedouin villages on the back of a camel. The spot is a hit with families and children as they can explore the vast desert on a camel ride. You can also camp on the dunes of the desert in your private tent under a blanket of twinkling stars while sipping on coffee prepared on charcoal. Keep your children entertained by playing on the sand dunes, learning about the Bedouin tribes for an insight into their culture as well as trying a taste of camel milk!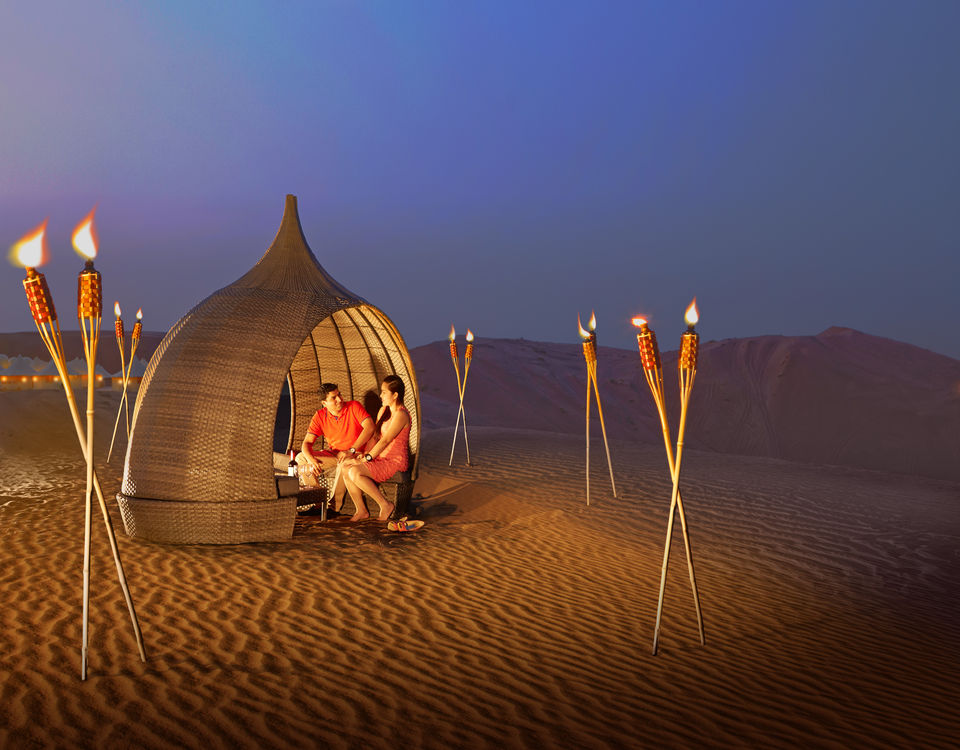 The white beaches of Fins and Sur as well as the rocky Jebel Sham in Dhofar invite travellers for a camping experience like no other. As the morning rays illuminate the expanse of the deserts in Oman, gear up for an offroading adventure through Jebel Sham, Wadi Bani Awf or Al Jebel Al Akhdar.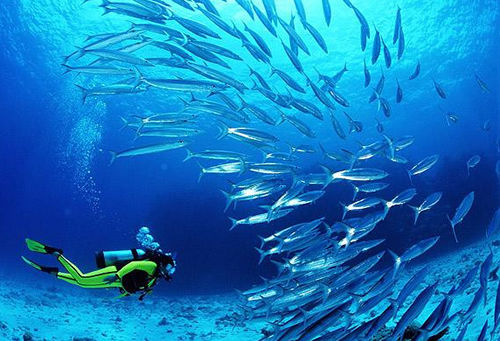 Oman's coastlines offer a plethora of water activities including diving for a peek into an underwater world full of coral gardens and fascinating marine life. You simply cannot miss taking a dolphin tour in Muscat with your family to marvel at spinner and bottlenose dolphins leaping out of the crystal-clear waters. Come migration season, you might even get a chance to see an appearance by humpback whales!
The Daymaniyat Islands and Fahal Island are a veritable paradise for divers with turtle-nesting beaches, caves and several species of sharks. While those looking out for an adrenaline rush seek out the islands, the place is well suited for families as well. The Daymaniyat Islands are perfectly safe to take your kids for a snorkelling session with colourful fish and sharks, including the zebra shark. There are short diving lessons on offer on the island as well to spend a fun-filled afternoon with family in blue waters.
Savour the Delights of Omani Cuisine
The gastronomic hub of Arabia with some of the best fish, lamb, dry fruits and aromatics, Oman has long satiated the hunger of seafarers and traders from Africa and the Middle East. There are plenty of non-vegetarian and vegetarian options on offer in Oman to tantalise your taste buds.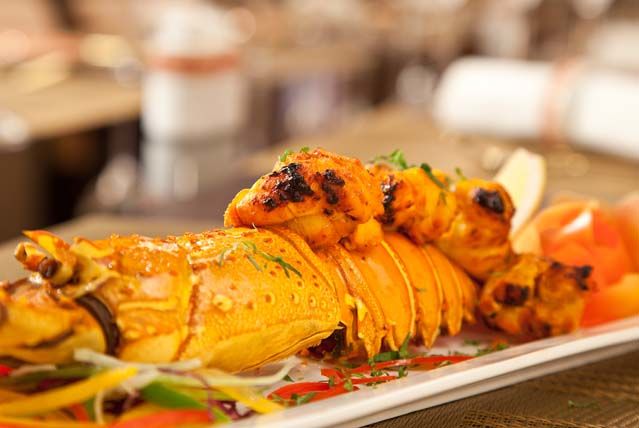 Round up a musical night at Muscat's Royal Opera House with a meal at Al Angham, a grand restaurant resplendent with chandeliers and Omani architecture. Al Angham impresses with delectable Omani dishes such as harees and a variety of fresh seafood as well as splendid silverware and attentive service.
If you can't get enough of Omani fare, then Ubhar is the place to dine. Their extensive menu features non-vegetarian, vegetarian as well as vegan options for a variety of options. Sample dishes like camel biryani and halva at this restaurant adorned with soft lights, colourful cushions and Omani designs for a meal to remember.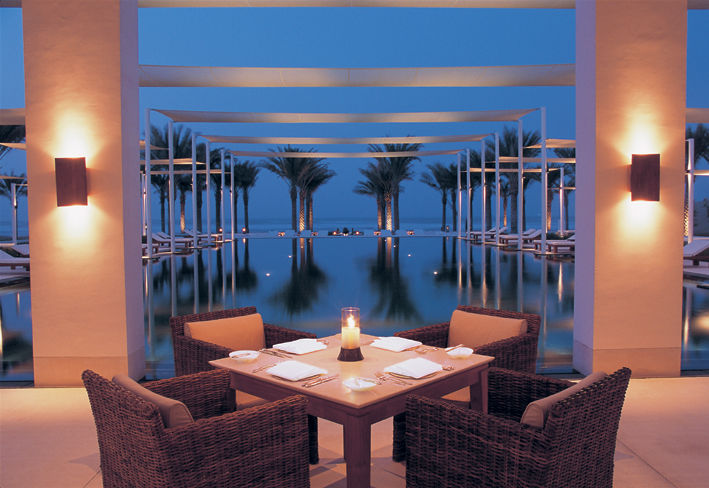 The Restaurant at The Chedi Muscat is one of the best fine dining spots in Muscat with Asian and Middle Eastern cuisines as well as vegetarian, vegan and gluten-free dishes on offer. Order the vegetarian tabouleh or the Baba Ghanoush which are made of a melange of fresh vegetables and delicious seasoning to go with views of the cerulean blue sea.
Add variety to your gastronomic journey across Oman with an al fresco picnic at The Beach which serves up a tantalising seafood menu with mussels, lobsters and grilled fish. Pair your meal with awe-striking vistas of the Gulf of Oman and the music of the waves.
'Souq It Up' in the Markets of Oman
Oman's variety of charming and lively souqs ensure an unforgettable experience for shopaholics on the prowl for rare souvenirs. The Muttrah souq looks like a scene from the Arabian Nights with winding lanes lit up by antique lamps. Chaotic and colourful, the souq has a myriad number of goods on offer including Omani daggers, handmade jewellery, coins and compasses dating back to World War II and fragrant Frankincense perfumes which you won't be able to resist taking back home. Muttrah souq is also ideal for families owing to its stroller-friendly lanes for a look into Oman's fascinating shopping culture.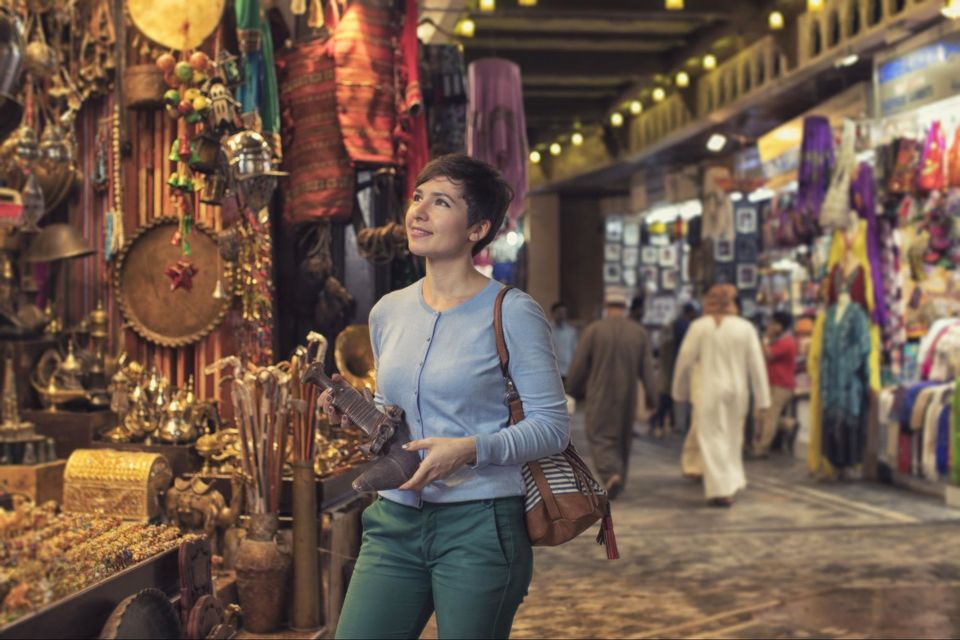 Stop by the Nizwa souq within the Nizwa fort which is lined with small stores to pick up handicrafts in silver, traditional Omani clothes, pottery, delicious local food and fruits. You'll need an extra suitcase for all the souvenirs you buy here!
Those with cravings for global retail must head to Oman's luxurious malls that offer a mind-boggling range of global fashion, cuisines, entertainment and even home products. Head to the City Centre Muscat, the biggest mall in the capital city, to browse through 220 international brands and dine at the excellent restaurants present here. The Muscat Grand Mall is another noteworthy mall with a food court, an entertainment arcade, movie theatres as well as views of the sea. Take your children for a squeal-worthy session of games at the arcade and munch on popcorn as you sink into your seats to watch a movie.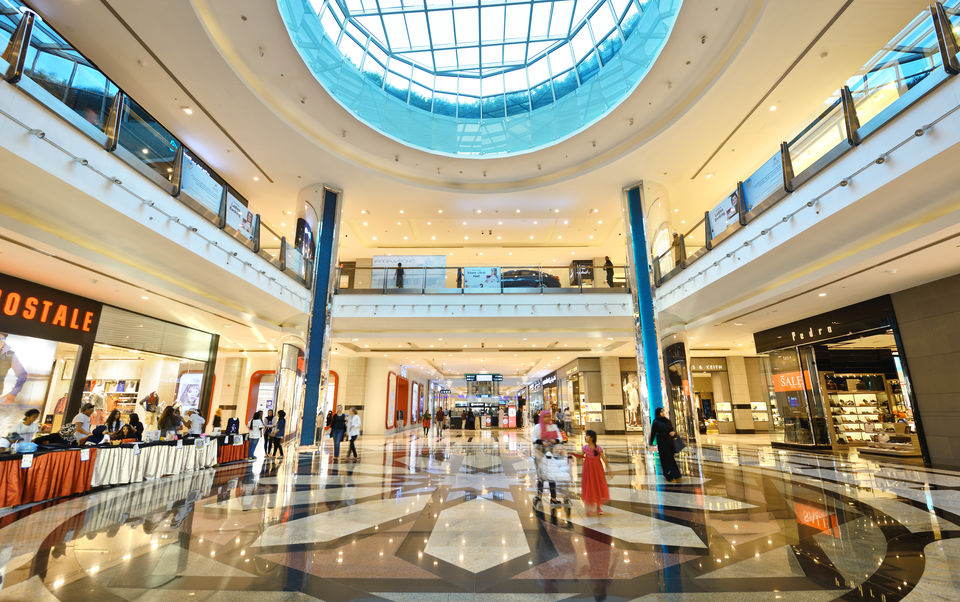 The Palm Mall may just prove to be a favourite with your children owing to its Snow Park that's open to all age groups. It also houses the Oman Aquarium with over 30,000 marine animals and fish that show off their beauty to admiring onlookers.
Details for planning a trip to Oman:
Visa: Indian citizens need to apply for a tourist visa which costs around Rs 4,000.
Best time to visit: Plan your trip to Oman between September to March for cooler temperatures ranging between 25 to 30 degrees Celsius.
Etiquette: The dress code in Oman is conservative so please ensure you dress modestly. Women must wear loose clothing with shirts that reach up to the wrists and ankle-length pants or a long skirt. Do carry socks and headscarves with you in case you need to cover up to enter places of worship.
While many men in Oman prefer wearing dishdashas - a long-sleeved white robe with an embroidered kumma for the head; male tourists may wear t-shirts that cover the shoulders and shorts that reach below the knee. However, men must also wear long pants if they'd like to enter places of worship. You may wear swimsuits, shorts and dresses in resorts which allow western wear.
Arriving in Oman: There are direct flights from most major cities in India such as Delhi, Mumbai and Bangalore.
Getting around Oman: Oman has a great network of ferries, buses and taxis. You can even hire a car to experience the country by road for Rs 7,000 per day approximately.
Recommended travel duration: To experience the best of Oman, it is recommended that you plan an itinerary that's between 12 to 15 days long.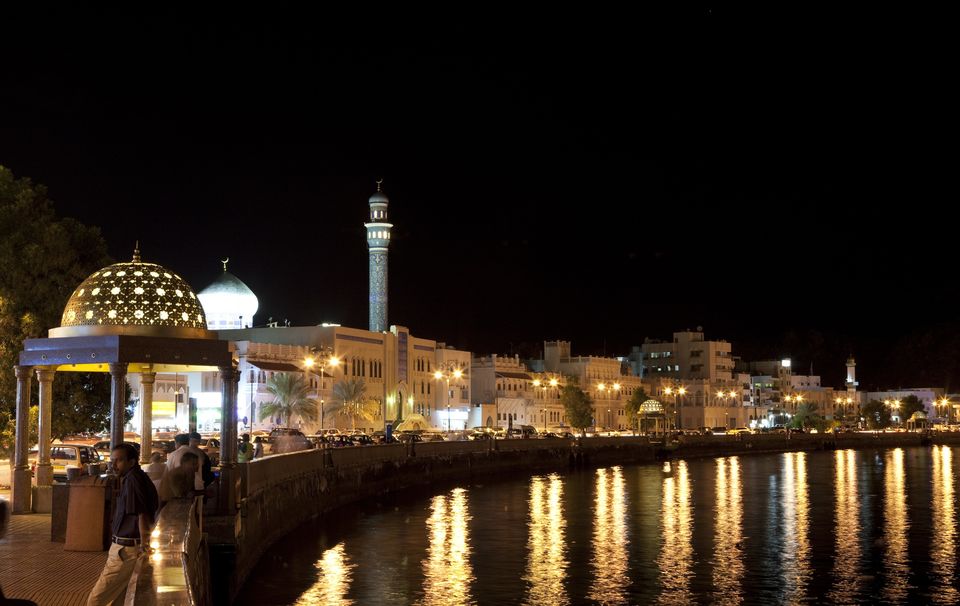 The Sultanate of Oman is a melody that's waiting to be heard by travellers who are in search of the next adventure. It's got all the ingredients for the perfect holiday - easily accessible by flight from India, some of the world's best heritage sites, natural wonders, food and culture. If you're looking to add a royal flair to your getaway then #ExperienceOman, a country of tastefully curated experiences and incredible memories just waiting to be created!
In Association with Oman Tourism
Ready to travel for free? Earn credits and redeem them on Tripoto's weekend getaways, hotel stays and vacation packages after the pandemic is over!
Explore the best of travel inspiration on Tripoto Instagram!