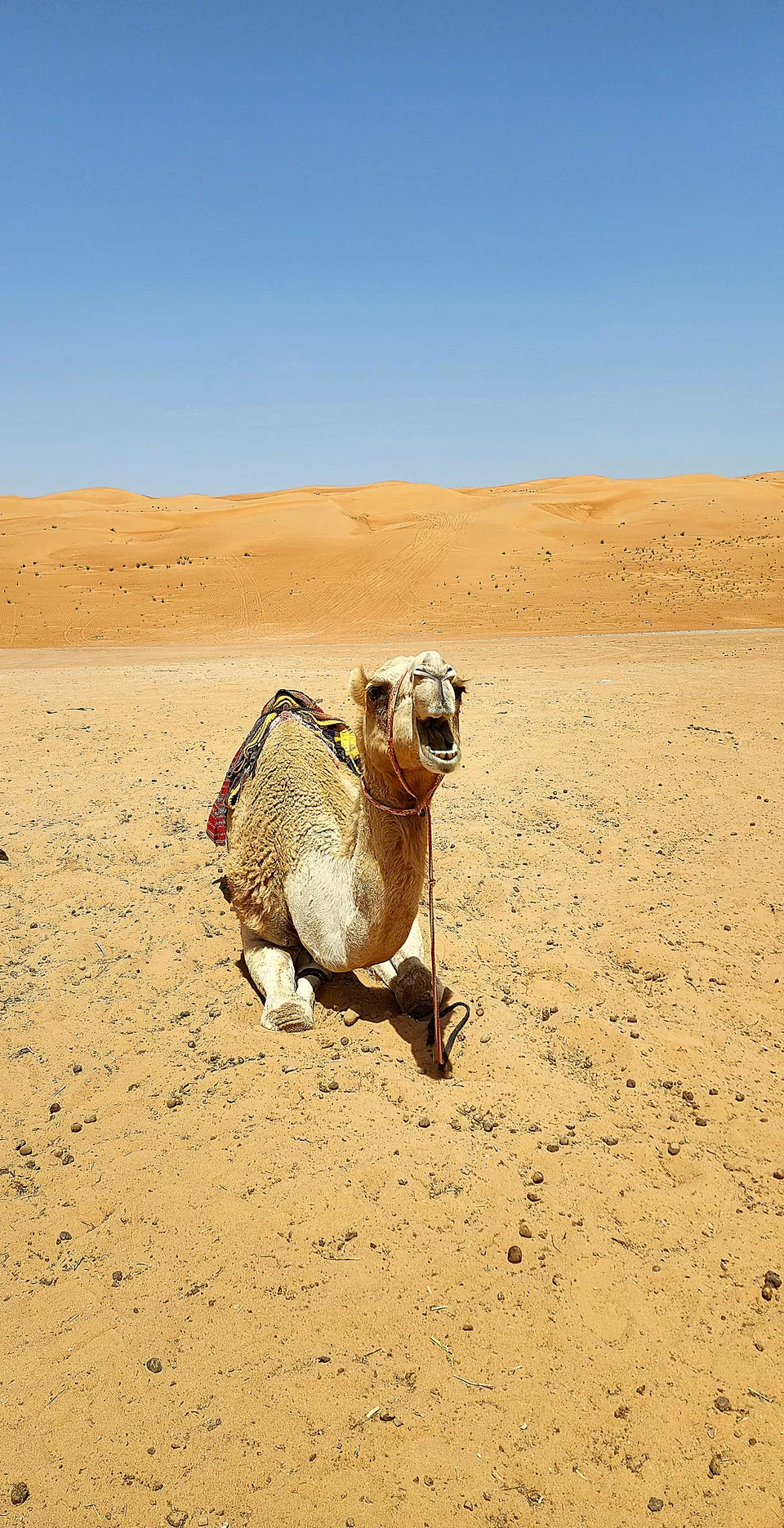 Marhaba, Oman!! "Beauty Has An Address"
Oman is an underrated gem. Apart from its beautiful scenery and culture, it's more about its friendly and loving people who made you feel like home.
Just completed a 6 days trip to Oman. Here, Indians are treated very well and respected by locals. Veg and indian food easily available lots of indians and indians restaurants are everywhere.
1. Visa- First things first, Oman visa is one of the most easy and quick visas to get..you can apply through any agent and will receive the visa next day, in most cases. I applied through Atlys as they were the only ones asking for least docs, just passport and photo..that too on their app..you just need to click a selfie and upload passport details and enter your dates. Akbar and musafir were were asking for more docs bank statement, form 16 etc. Atlys charged us Inr 4100 for a 10 day visa and we received visa within 24 hrs..
If you have schengen visa, you can go to their immigration website and apply online yourself. I even asked at immigration regarding visa free arrival for US visa holders but the officer had no clear idea. However, on the websote there is an option to apply for e-visa for us visa holders.
2. Flight- Took direct Air India at inr 17k per person. Short flight of just 3 hrs from Delhi. Basic service, nothing very impressive and lots of blue collared workers.
3. Immigration- Air India staff just asked for reurn ticket and visa. No funds, hotel bookings were asked for. At Muscat immigration was the smoothest with no queries, not even return ticket, visa or anything. They just stamped visa with 10 days validity.
4. Currency and general- Oman is expensive, one omani riyal equals approx 200 inr. Not a backpacker destination. Food is also not cheap, no streetfood, limited bars and smoking options etc. But people are really really nice and respectful.
5. Rental car- Took a rental car from Europcar at the airport to explore this country through self driving and its the best way as they dont have ample public transport. Indians required an IDP to drive in Oman, but recently just few days back there was a news that anyone with their home country licenses can drive. Do check with the rental company. We applied for idp before coming here and received the same next working day. Europcar charged us INR 13k for 6 days rental excluding fuel. We drove arnd 1500 kms and fuel cost was 2400 inr, fuel is 40 rs litres here.
Speed limit is 120 on highways and 80-100 in the city. Cameras everywhere and fines are high. But what an experience driving on empty highways surrounded by mountains on both sides.
5. Places covered- 1 night Sur, 1 night desert camp, 2 nights Nizwa and 2 nights Muscat. Sur is a coastal town with blue beaches and a couple of good resorts. Desert nights camp is one of the camps opened this time of the year and they were a class apart. You will need a 4x4 to drive in the desert and the resort provided transfer for approx 3000 rs. Nizwa was the old capital and has a very laid back vibes. Small cafes, coffee shops, fort and much more. Muscat is a fast urban city with high end hotels, big cars, bungalows and decent nightlife.
Overall Oman is a great place to visit. May to august is generally off season due to very high temperatures. There are no boundations for women in terms of dressing, just dress modestly respecting their culture and in mosques, you need to be fully covered. One of the most hospitable people we met in our travelling, soft spoken, well groomed and pure gentlemen.
Deatiled itinerary-
Day 1- Drive to sur, 3 hrs. Visit Bimmah Sinkhole on Muscat-Sur Highway near the village of Dibab. Stay at Turtle Beach Resort, located at the edge of ocean around 40 kms from main town with some great views and activities including turtle hatching in season. One can stay in the city as well for a more immersive experience.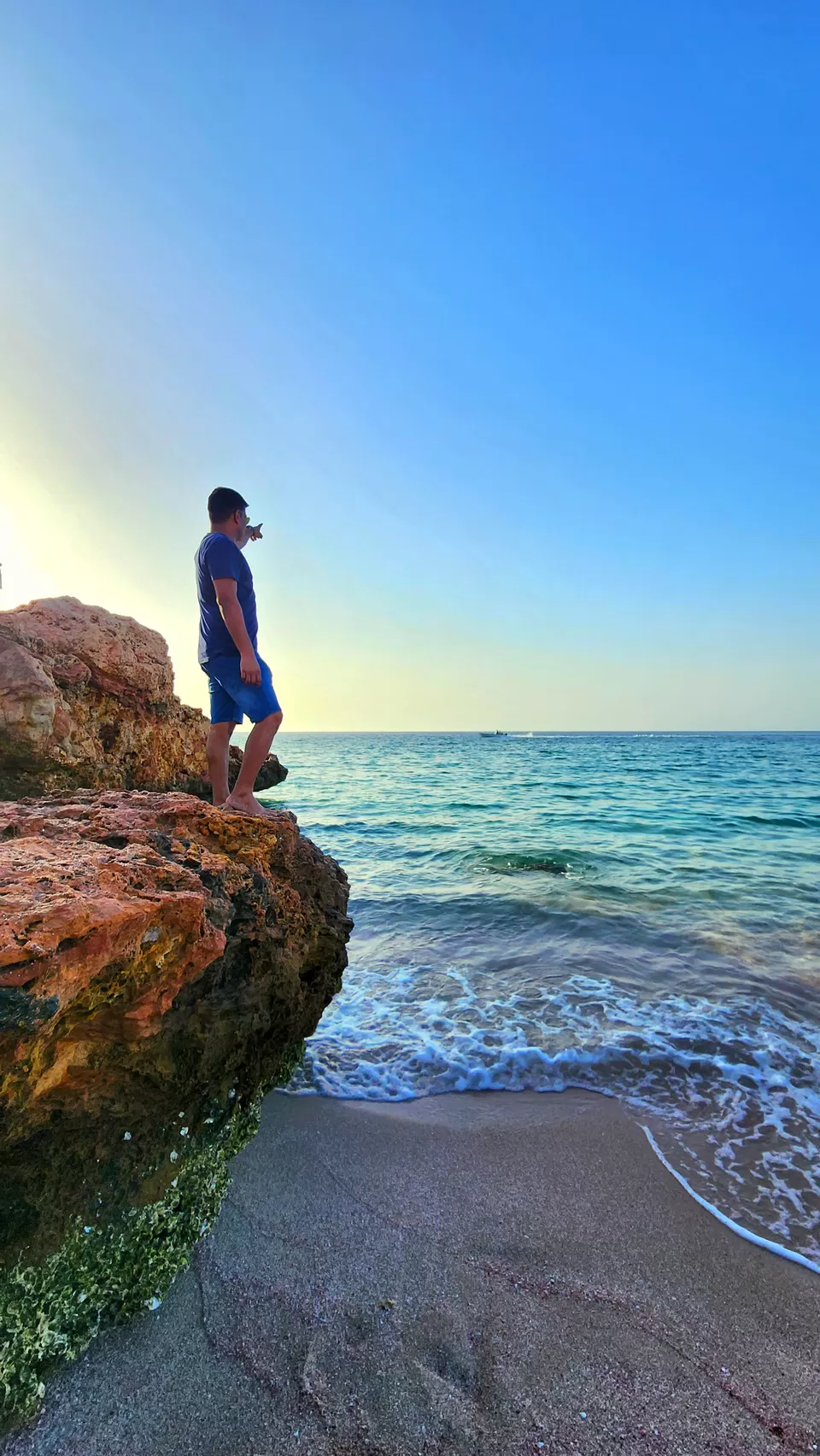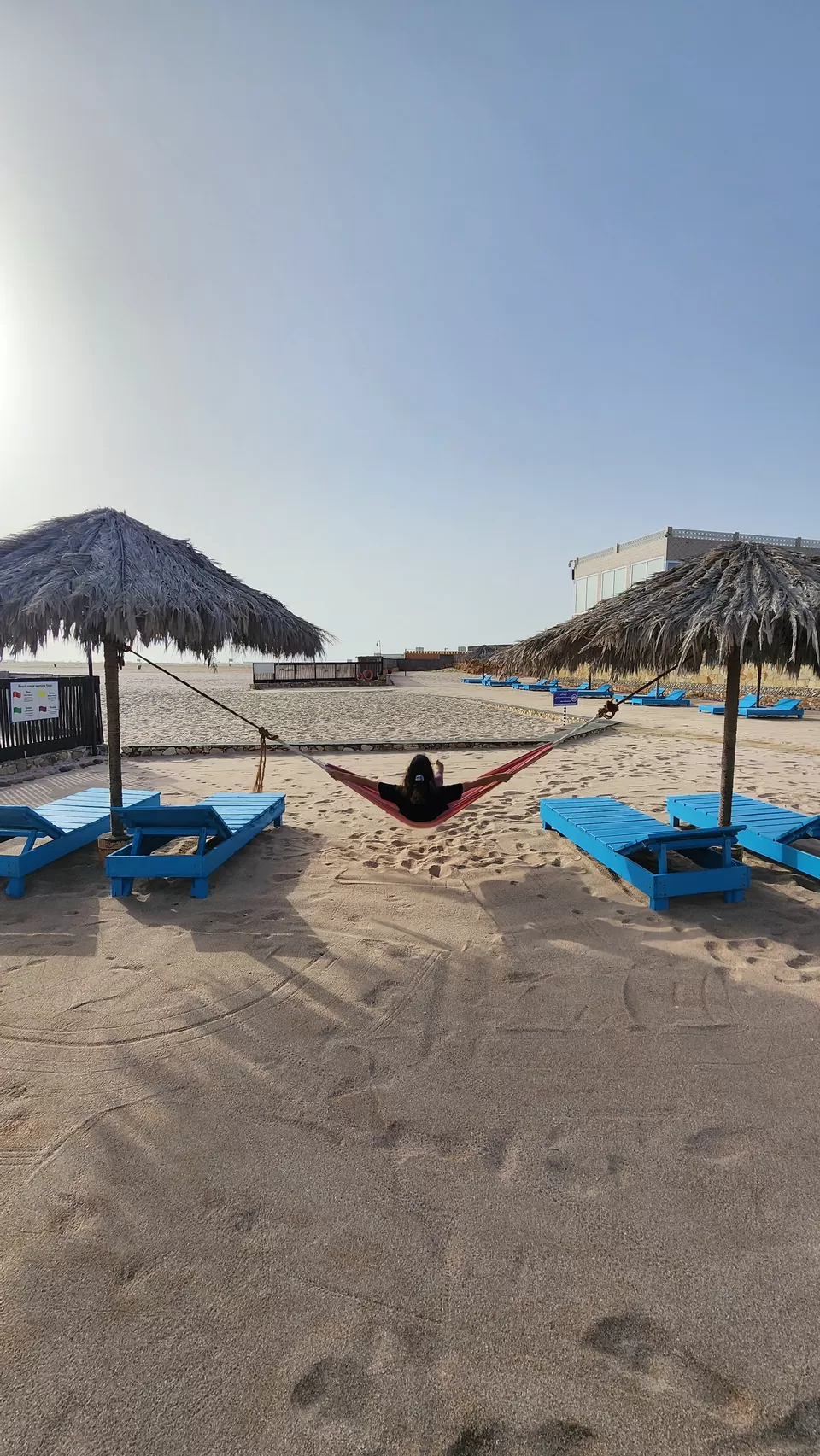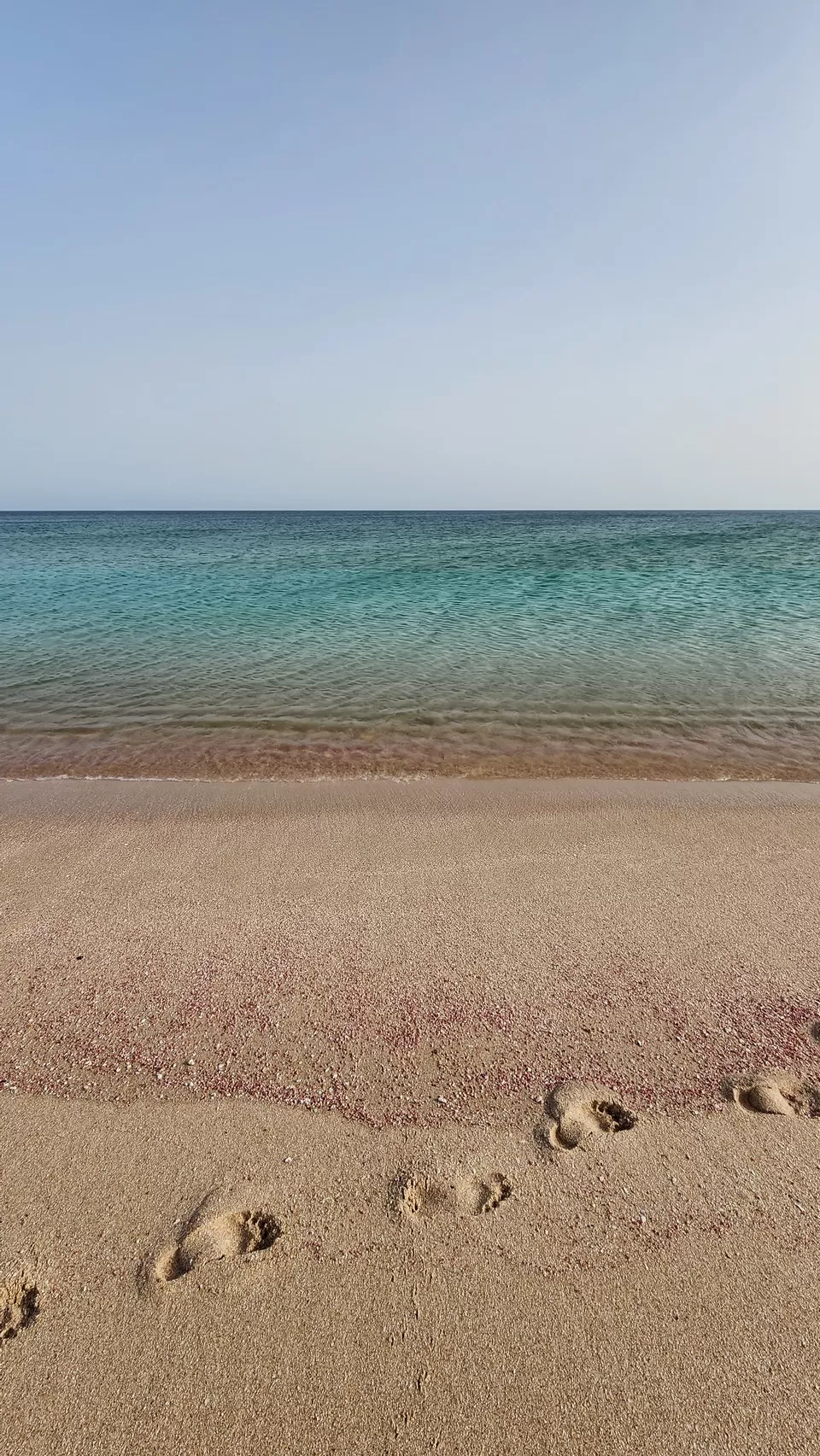 Day 2- Drive Deep into The Desert
Sur to Wadi (1.5 hours) and Wadi to Sharqirya Sanda (1 hour)
Wadi Bani Khalid is one of the most popular wadis in the country & is like a paradise in the desert (Search for Wadi Bani Khalid Parking Area in Google). You can even dip your feet in for a natural fish pedicure with all the tiny fish in the pool.
Drive to Wahiba sands, opt for a pick up from a gas station after parking your car. multiple activities available at the camp such as Camel Safari, Visit a Bedouin family house (an insight into what an Arabian nomadic life is like), Dune Bashing, Quad Bike adventures and Sand Boarding.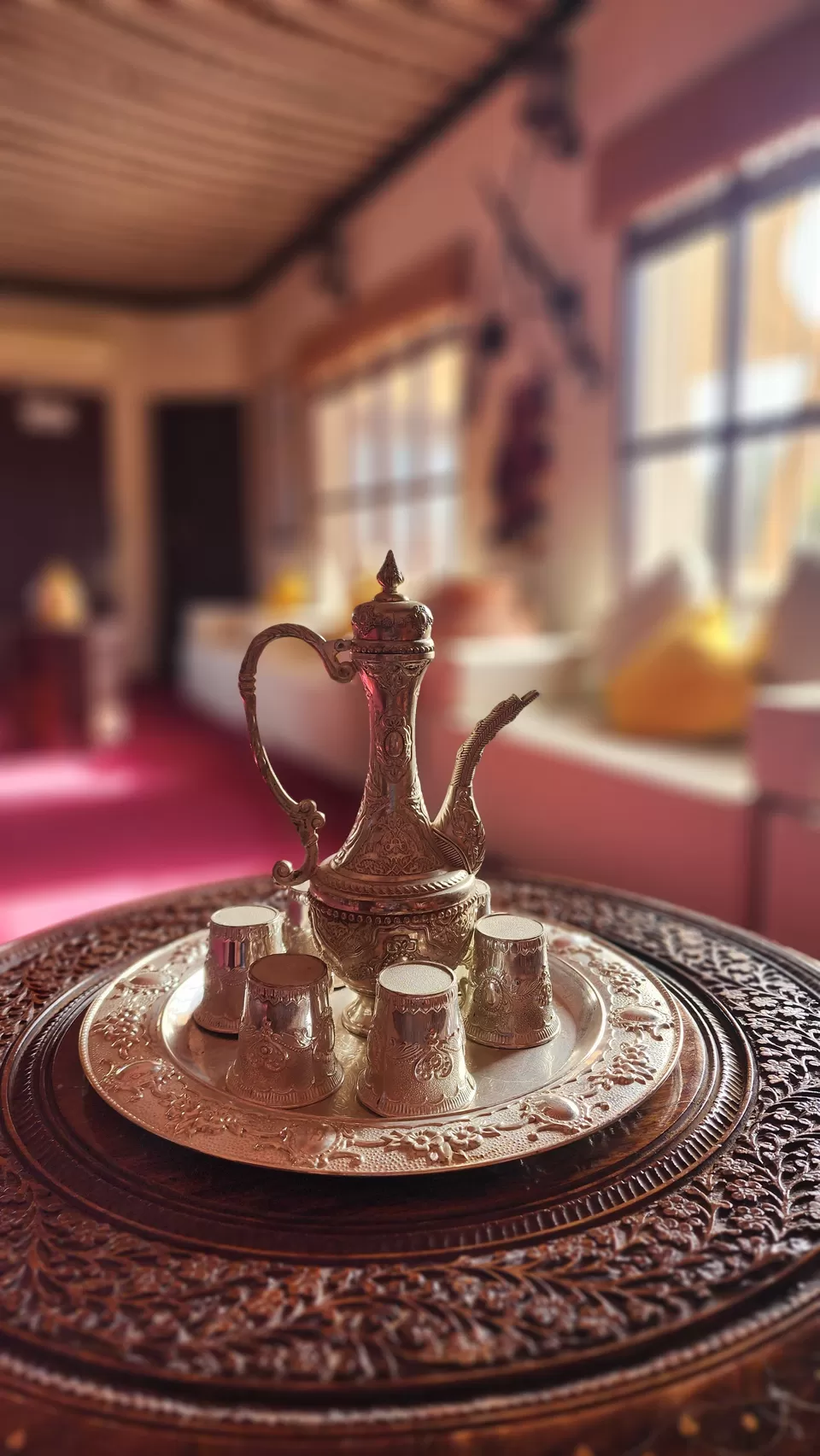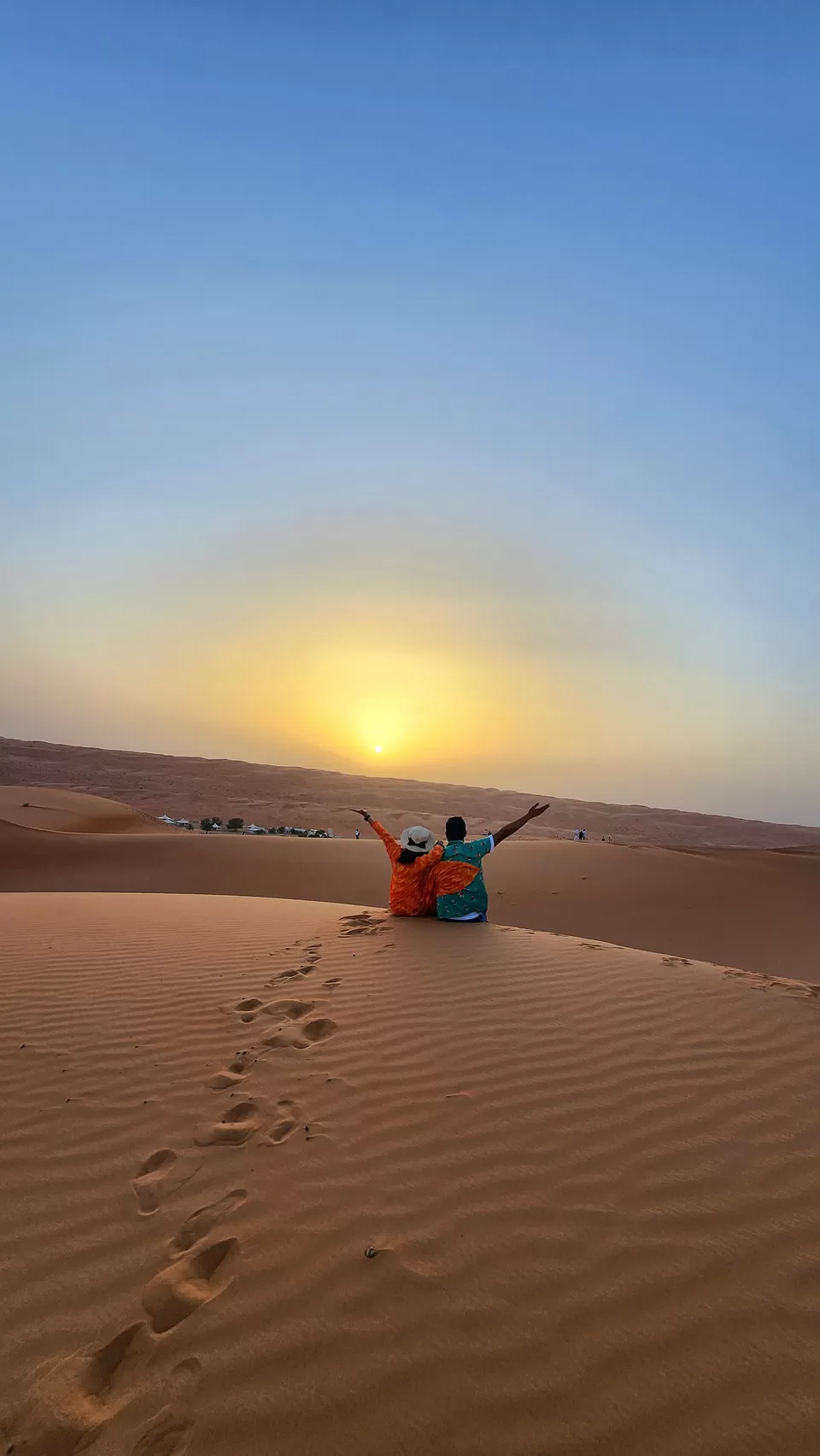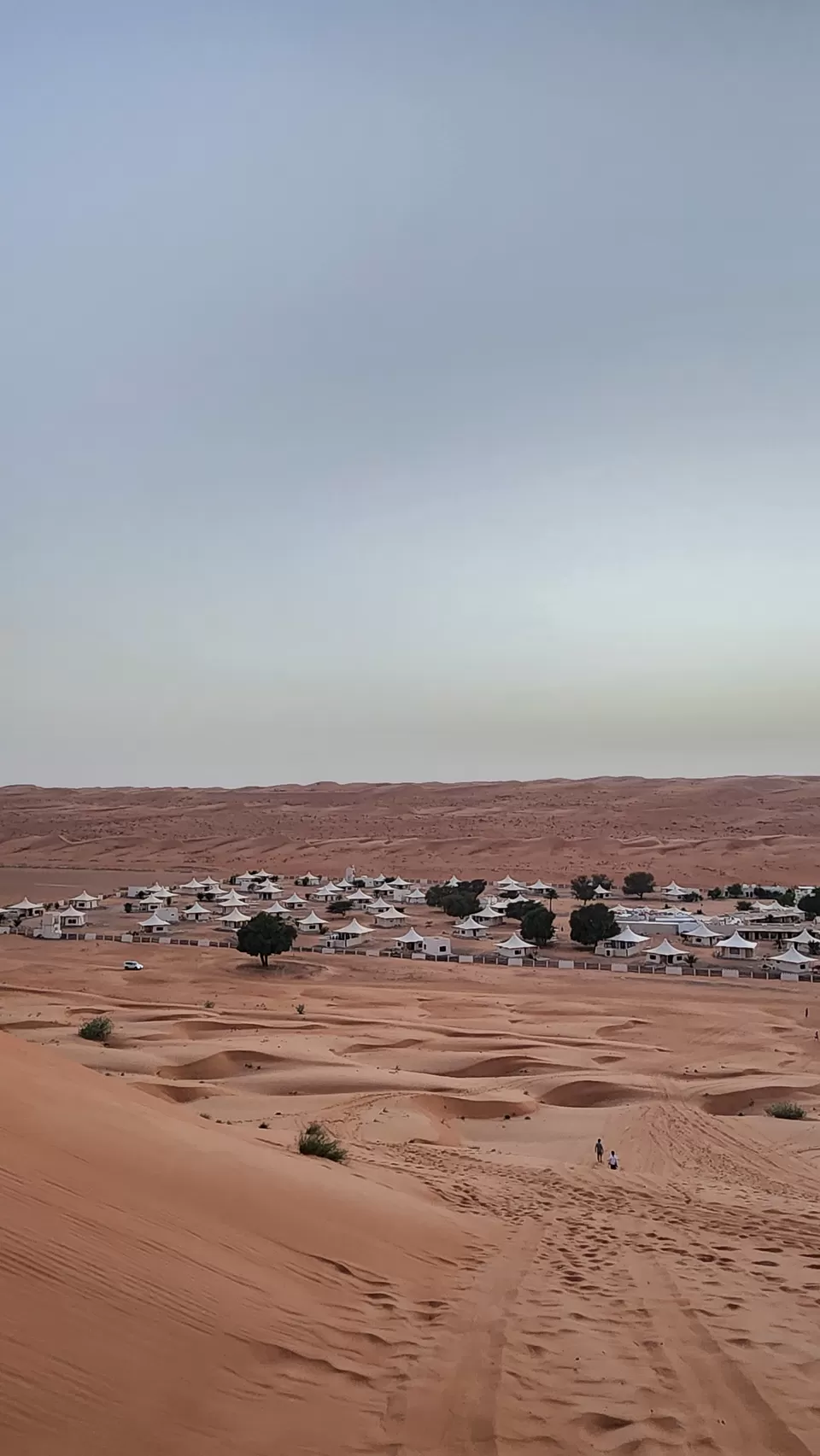 Day 3- Drive to Nizwa and stay in the main fort area. Many local guest houses.Our favourite city in Oman. Visit Oman across ages museum.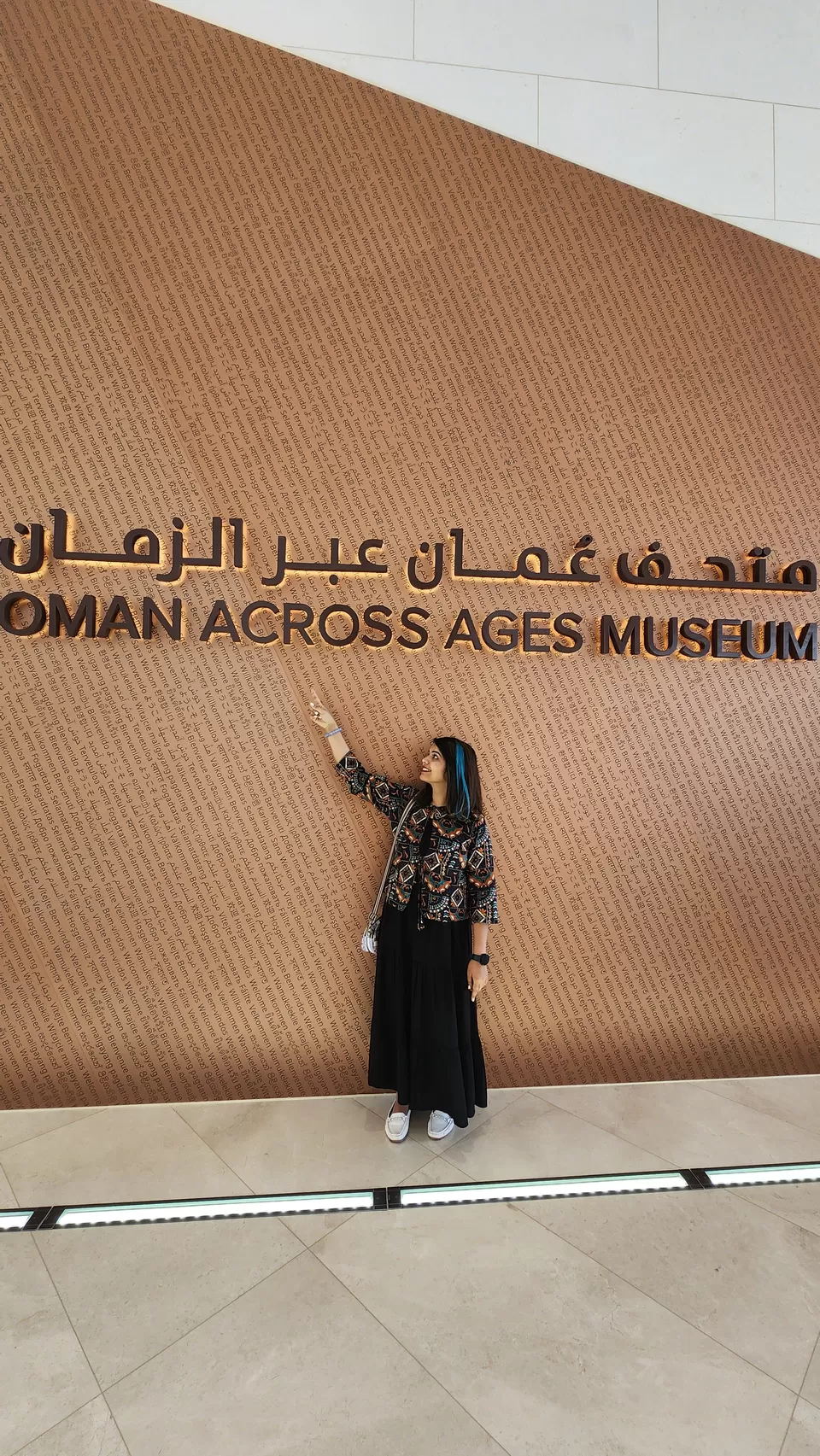 Visit Nizwa souq- It is bustling with vendors selling everything from dates, Omani halwa, spices, silverware, silver jewelry traditional pots, Khanjar (dagger), & souvenirs. Right outside the souq is the Nizwa Fort which was built in 1668 AD & is Oman's most visited national monument.
Don't forget to try delicious Omani Halwa from Al Saifi opposite the Nizwa fort (across the road). The food trucks outside the fort serve delicious street food.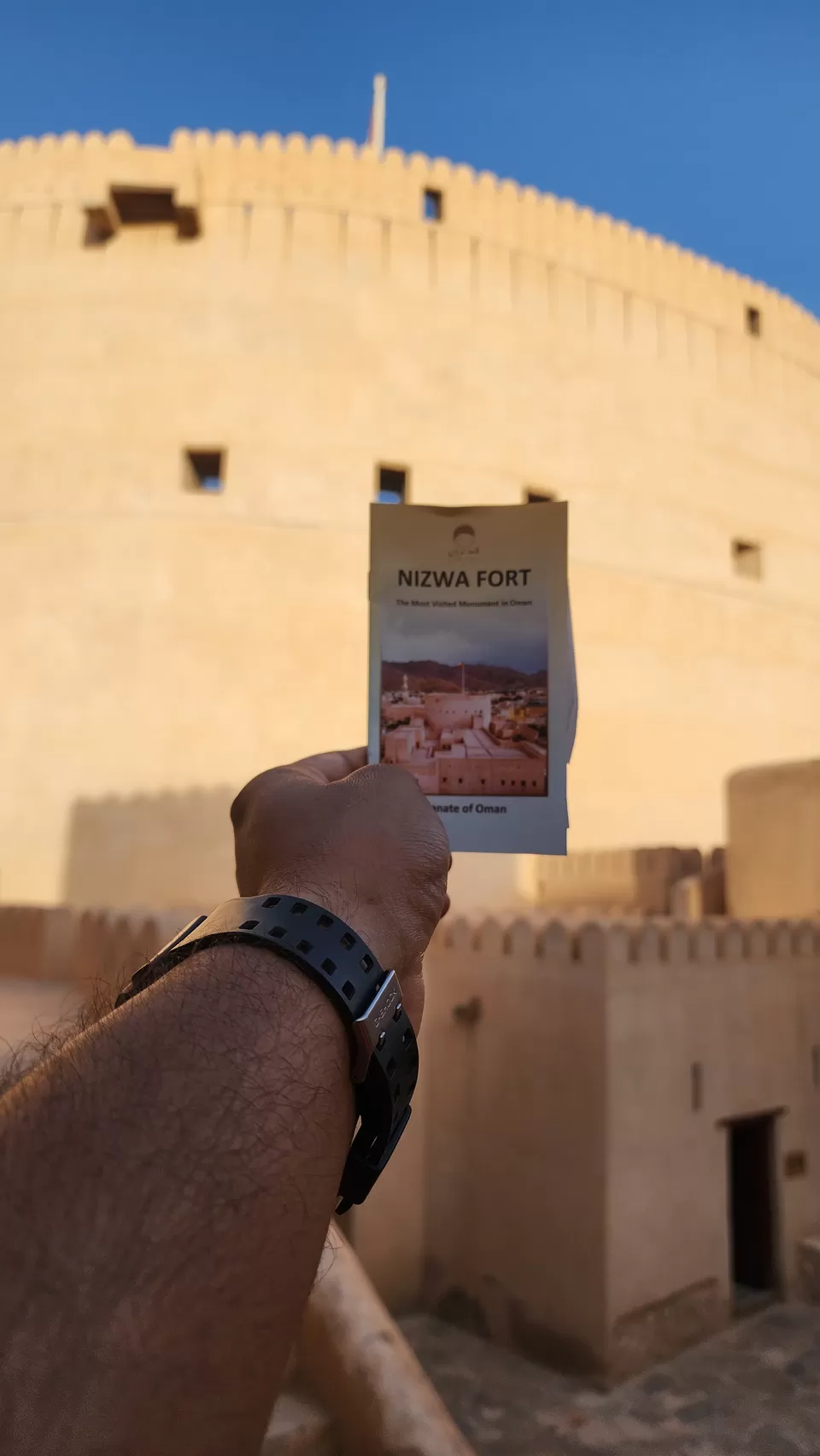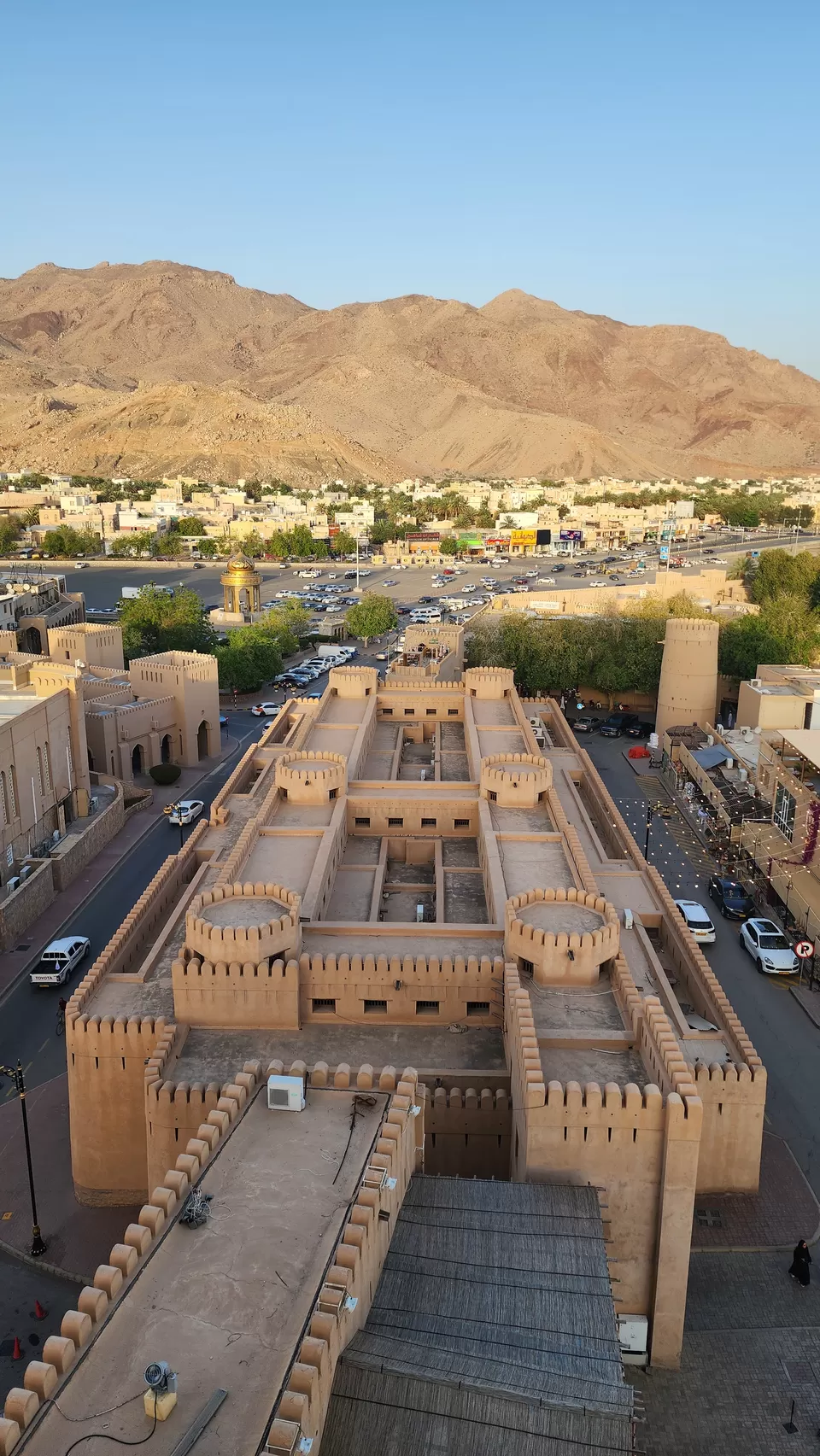 Day 4: Day trip to Bahla
Bahla which is 40 km away from Nizwa. It is a town known for its folklore & is also a UNESCO world heritage site town. A trip to the Bahla Fort is interesting as it was built in the 13th century. A short distance beyond Bahla lies the Castle of Jabreen which is a massive three-story structure built in the mid 17th century. The castle is a fine example of Islamic architecture with beautiful wooden inscriptions and paintings on its ceilings.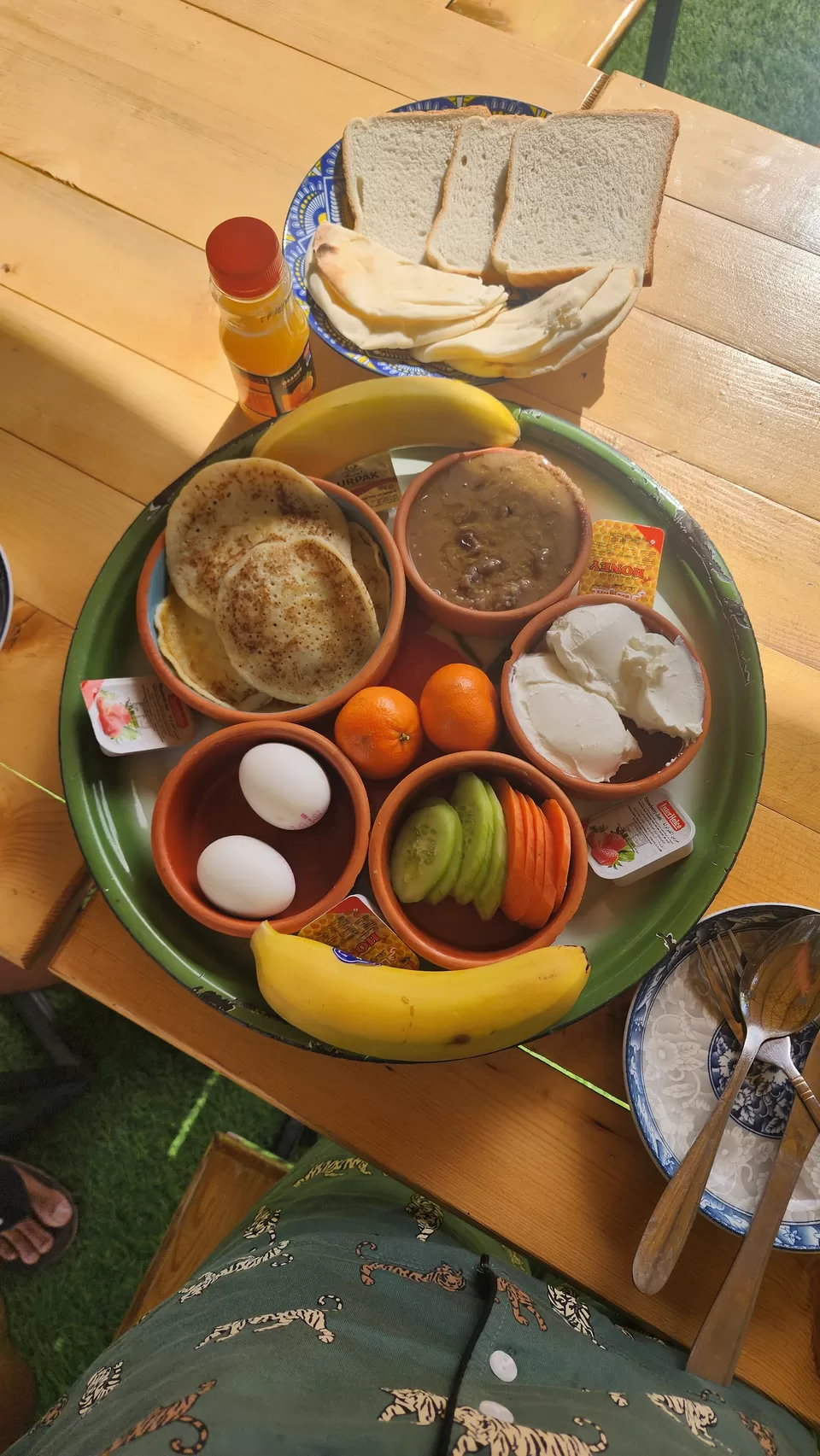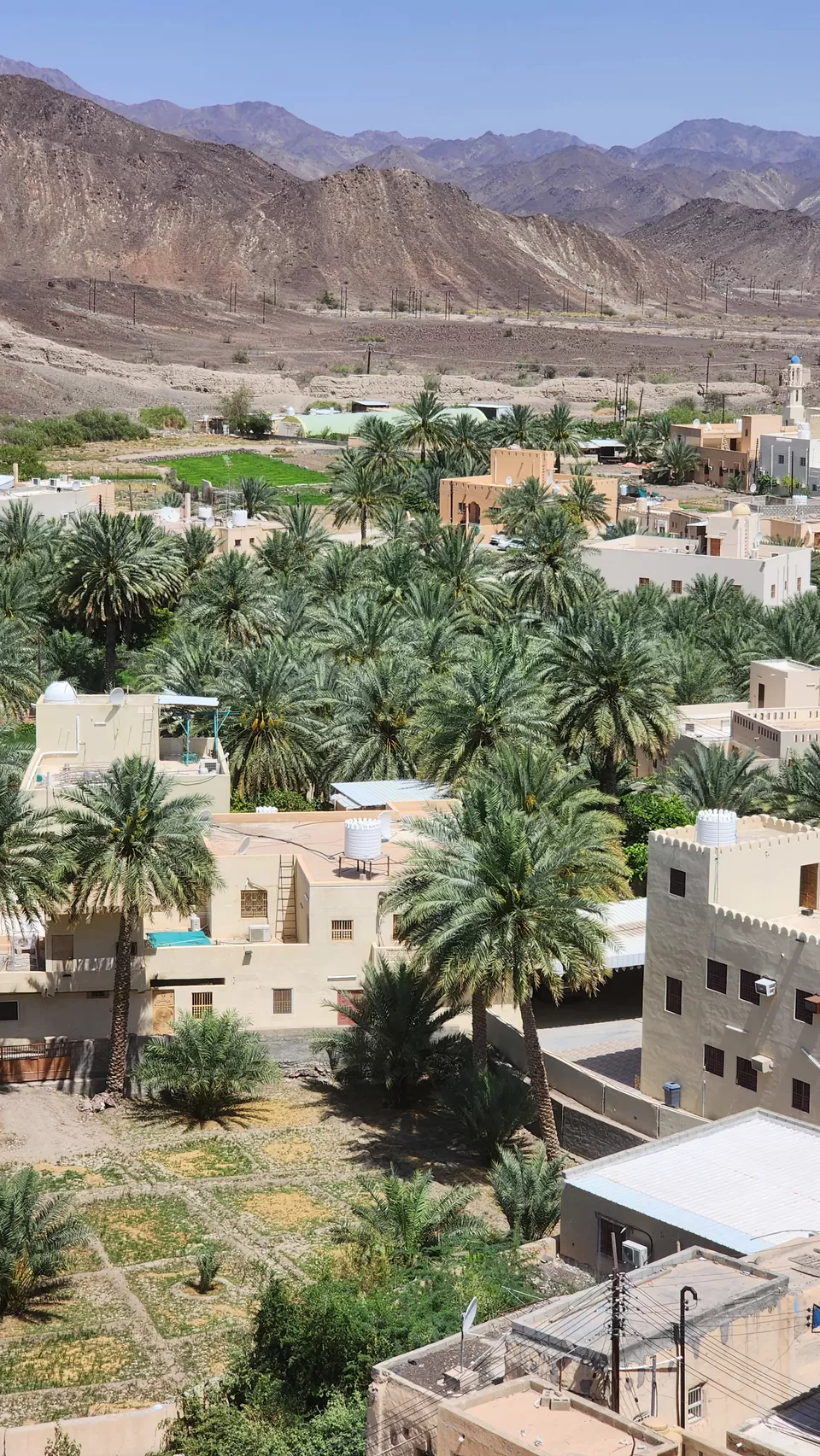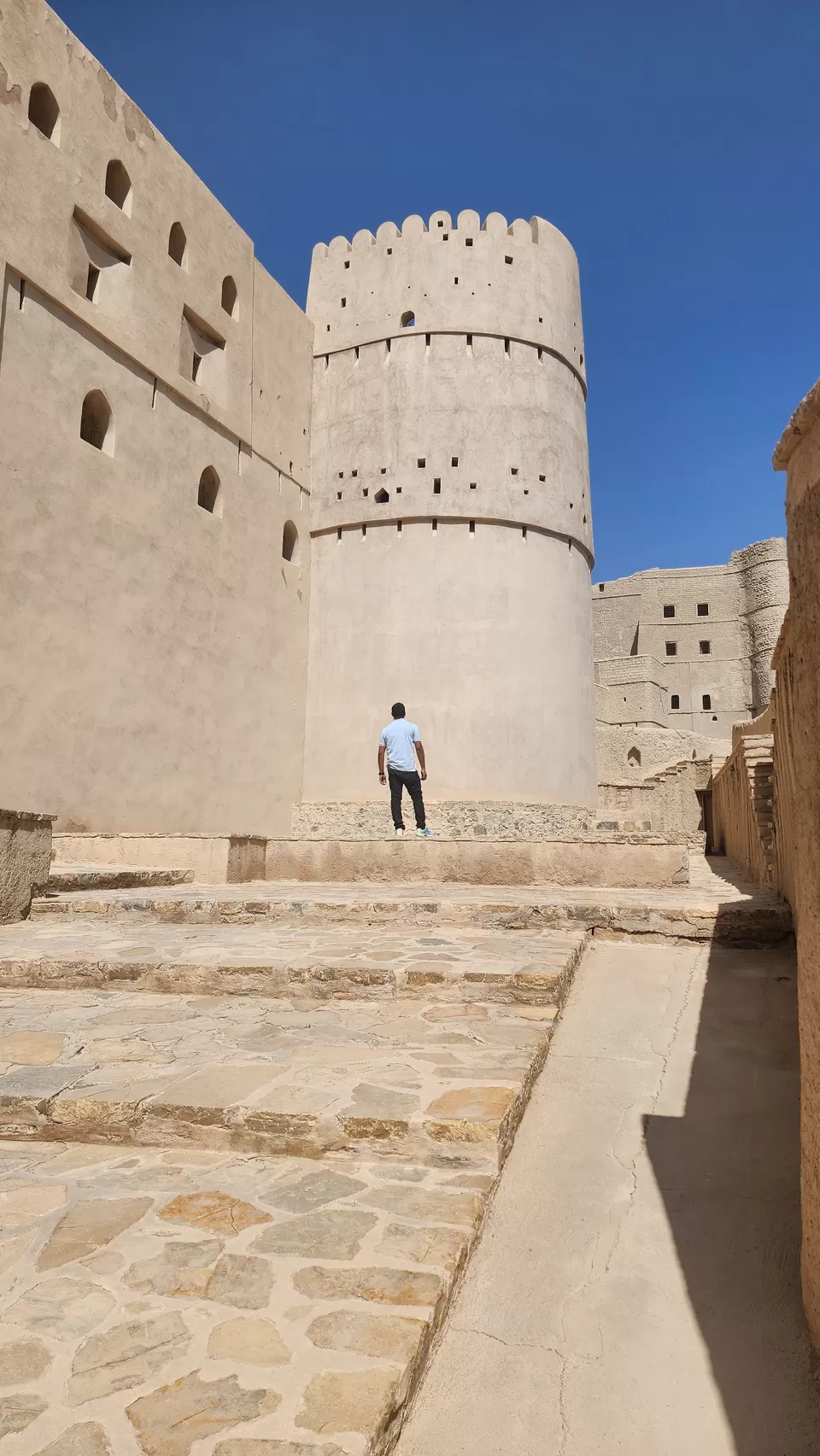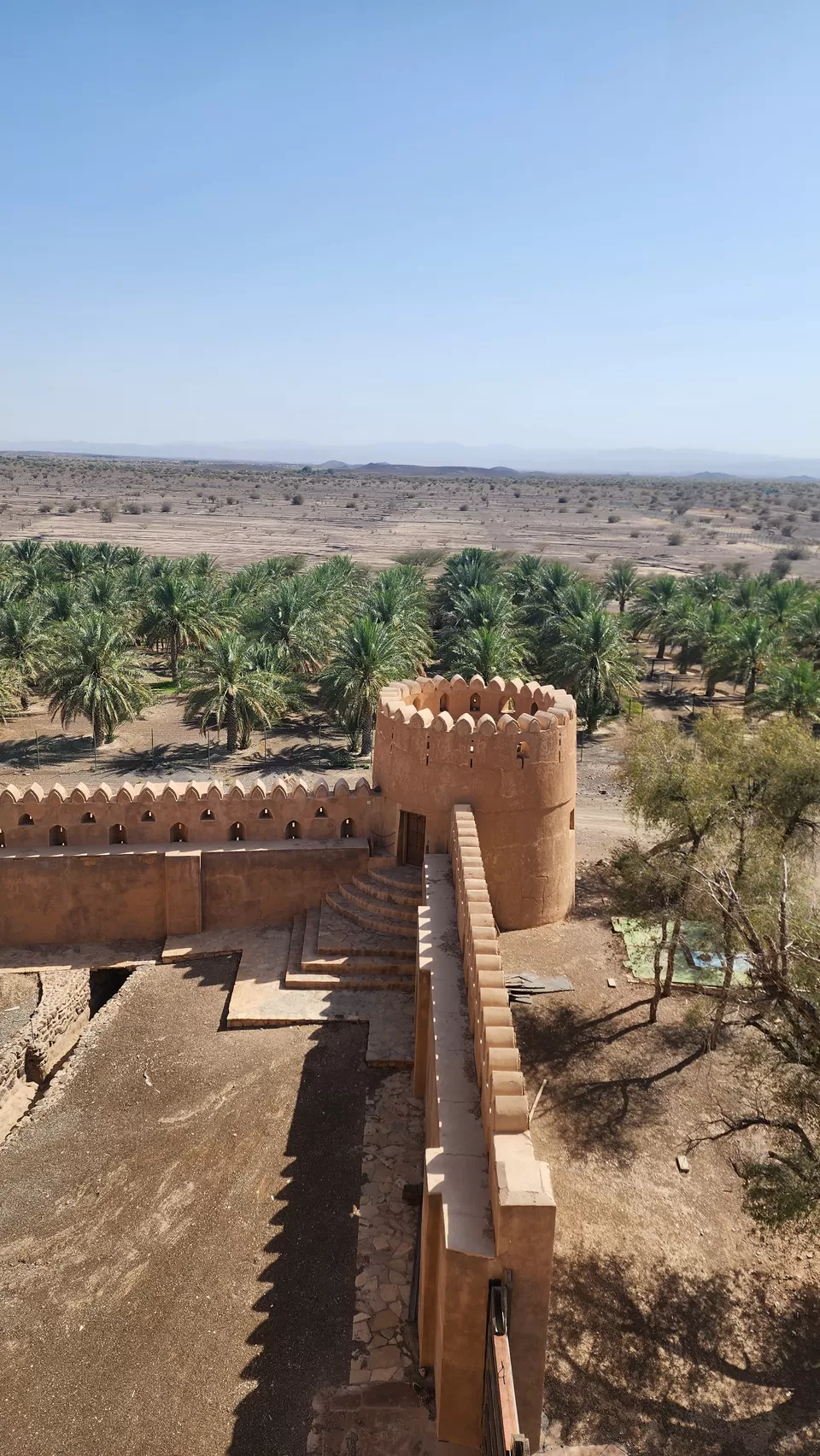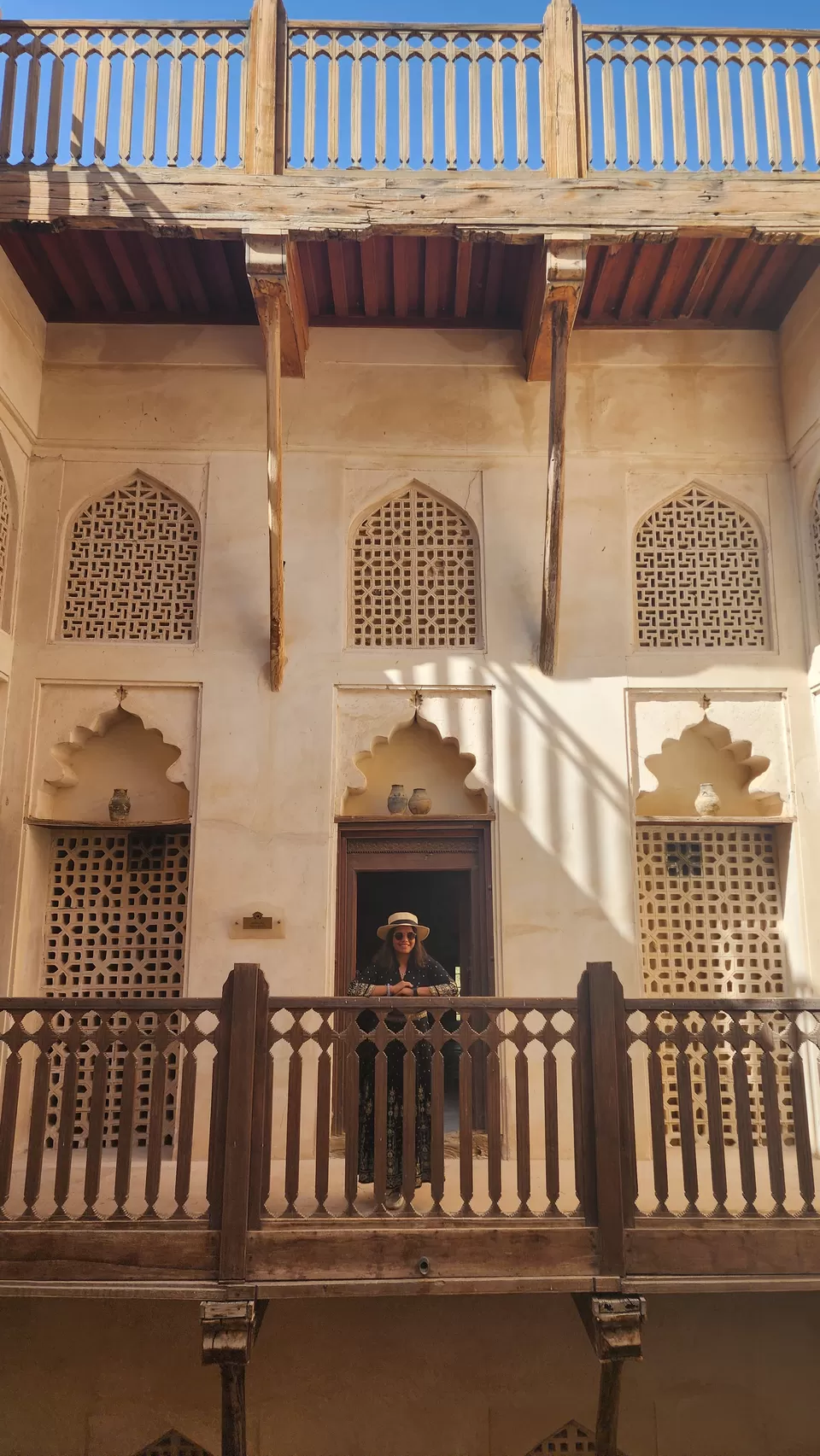 Day 5- Drive back to Muscat
Visit the Royal Opera House which is the premier venue for arts & culture in the country. Visitors are allowed a guided tour from 8:30 to 10:30 am but make sure you are dressed in formals.
Around sunset,head to Muttrah Souq which is one of the oldest marketplaces in the Arab world & maintains its vibrant & bustling charm. Here you will find everything from frankincense, antiques to silver & souvenirs.
Visit Qurum Beach. For dinner, visit Al Mauj, a great place to have hukkah and pass away few hours people watching.
Alternatively
To experience the nightlife, head to The Cave which is a man-made complex. Located off Qurum heights, The Cave has 8 restaurants & 3 bars under one roof; ideal to visit if you are looking to drink, dine & party. Cuisines available here span from all over the globe at this complex, so you'll be spoilt for choicevisit mutrah souq for touristy shopping and have dinner at a nice beachside cafe around Qurum beach. Do visit Royal opera centre.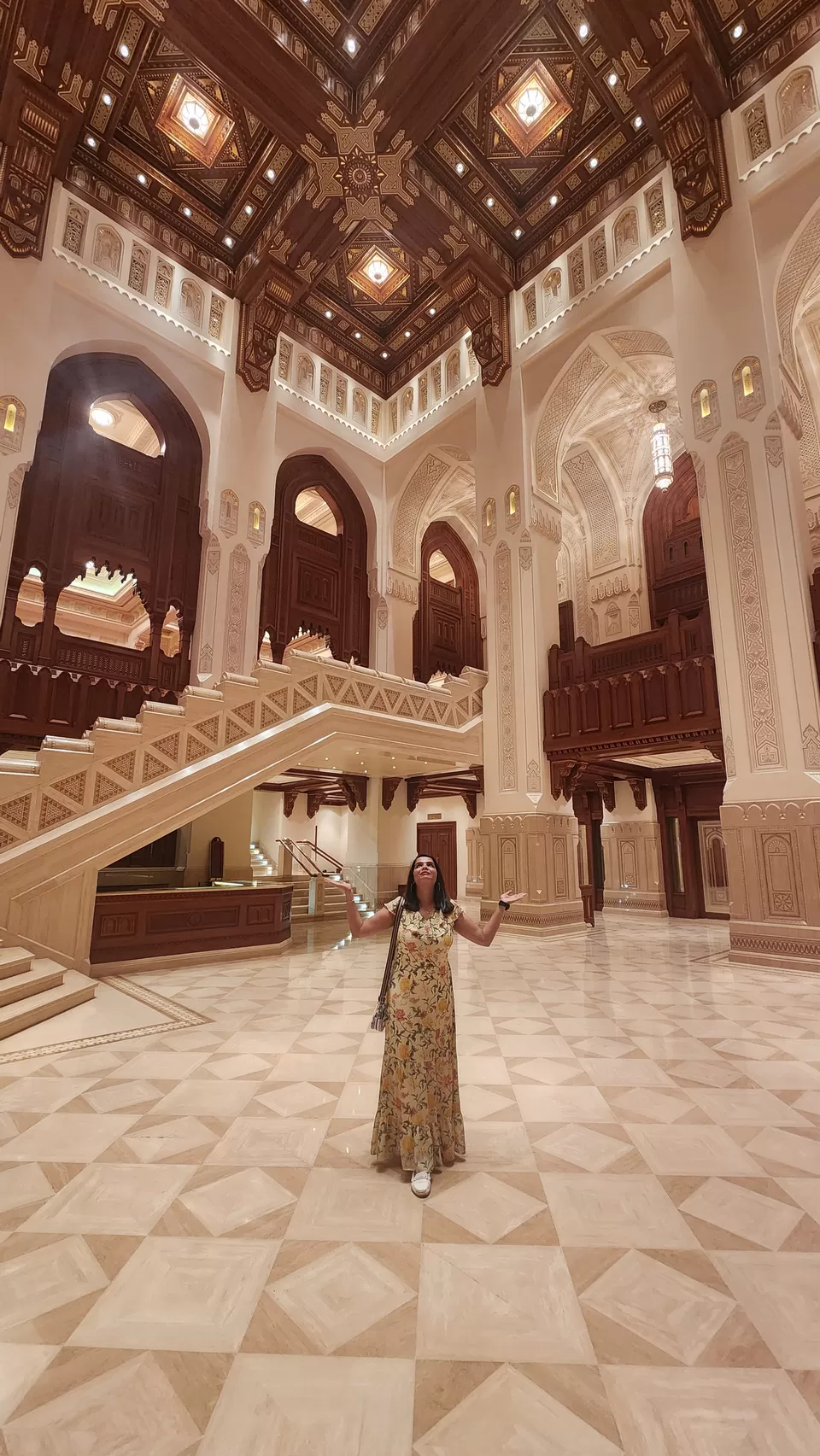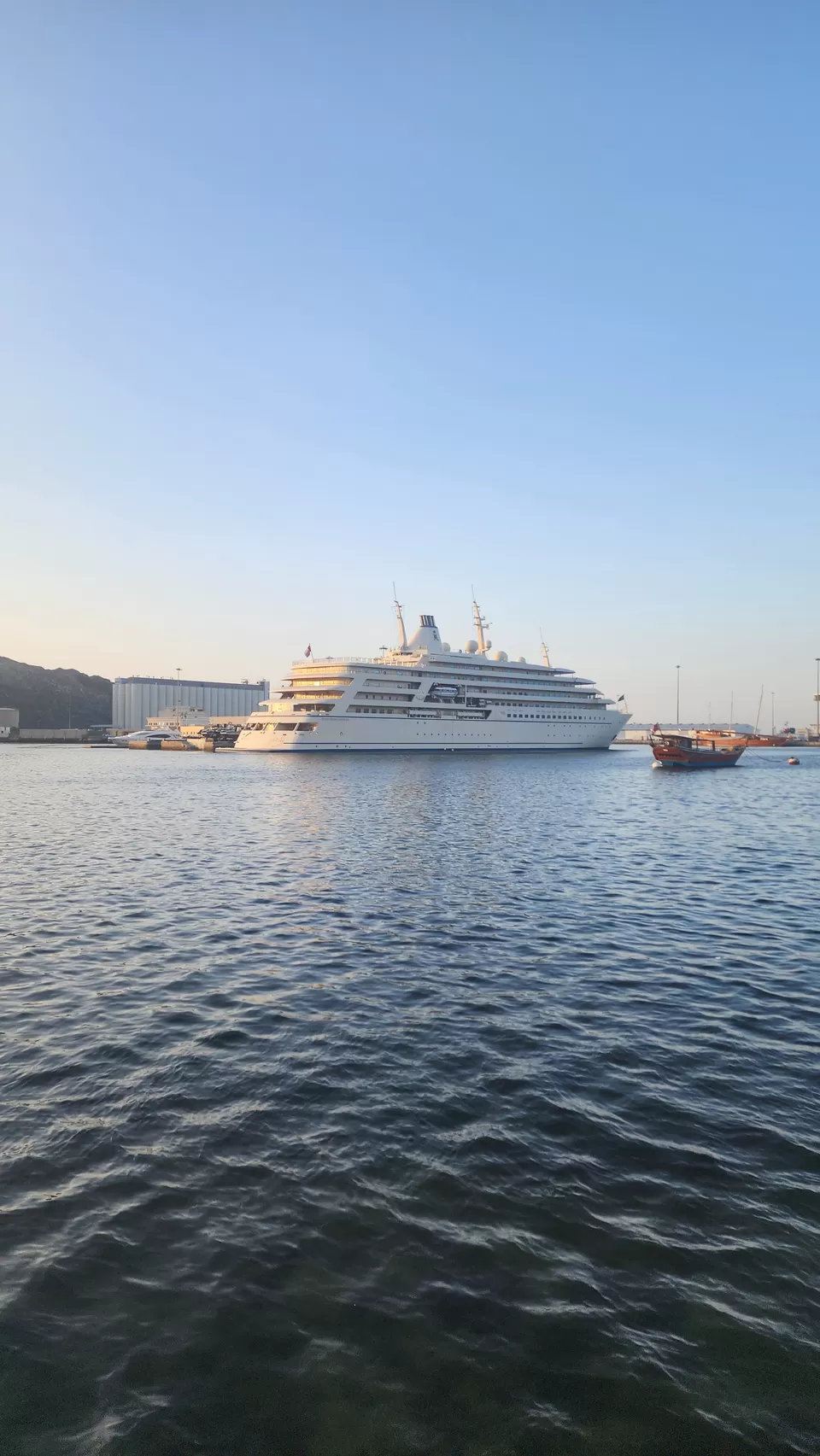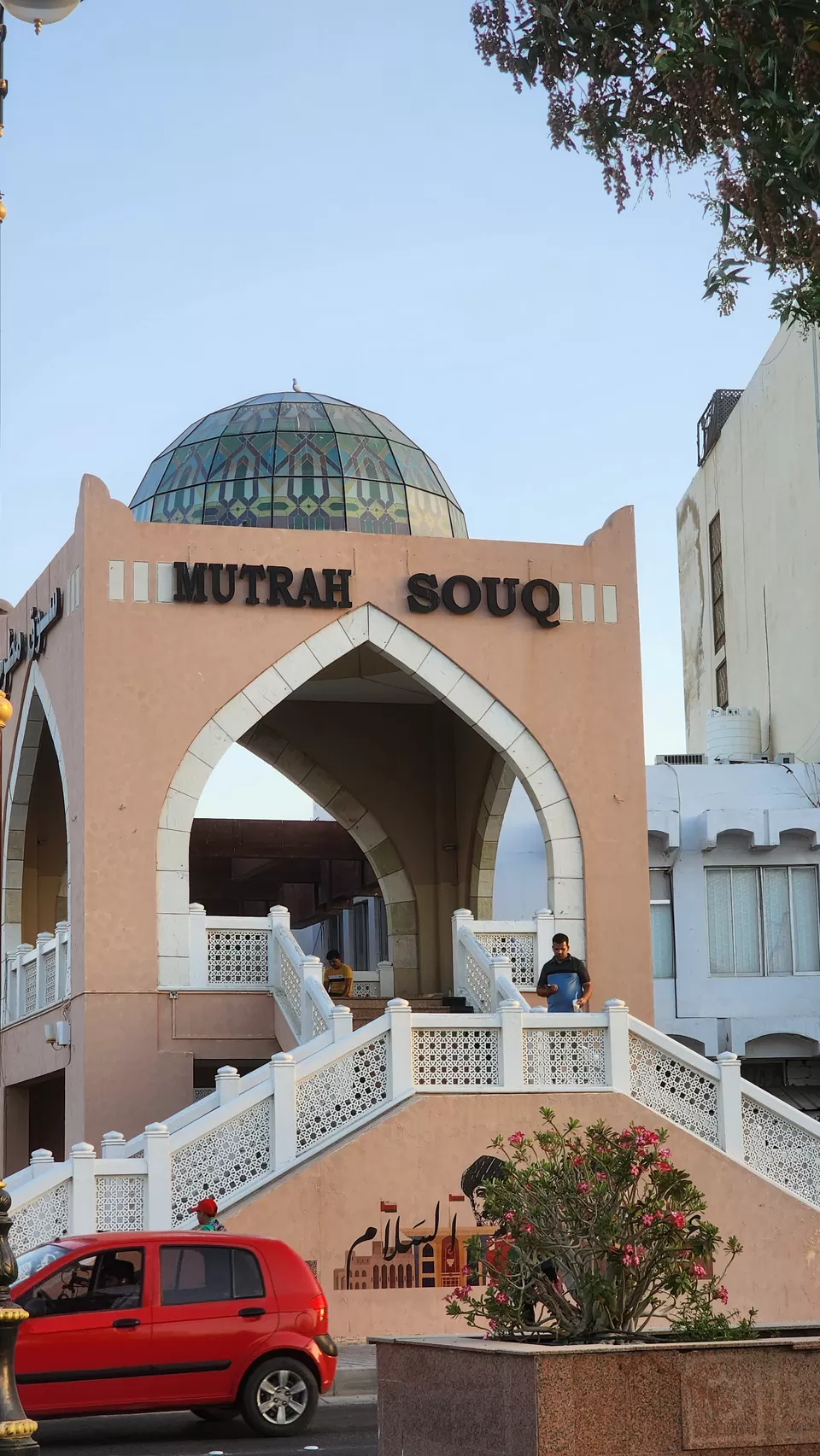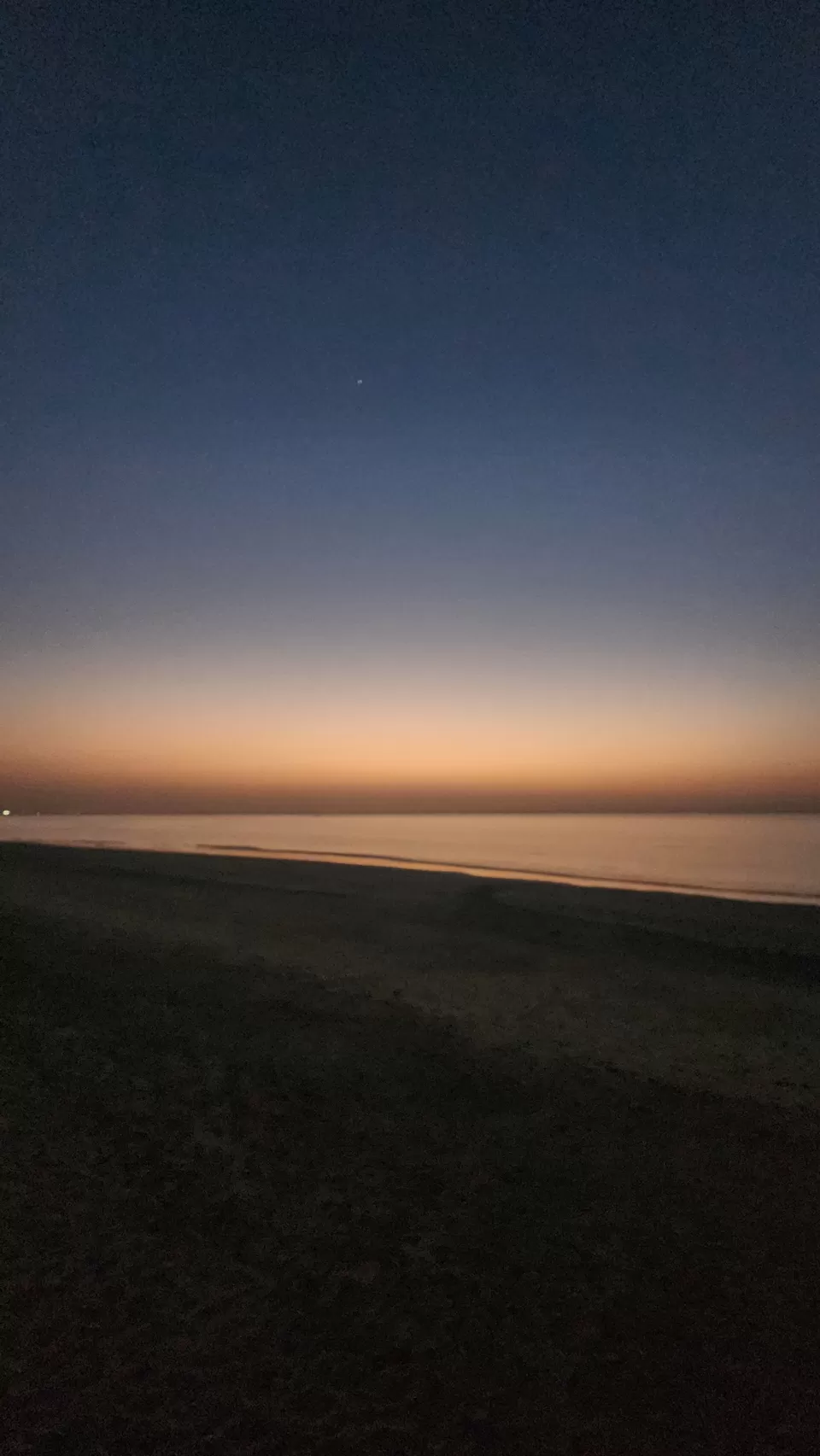 Day 6- Visit Sultan Quboos Mosque in the morning and take best pictures at the grand mosque. Multiple other things to do malls, king palace etc.
For lunch, must visit Bait Al Luban in Muttrah which is famous for its Omani cuisine in a beautiful traditional setting.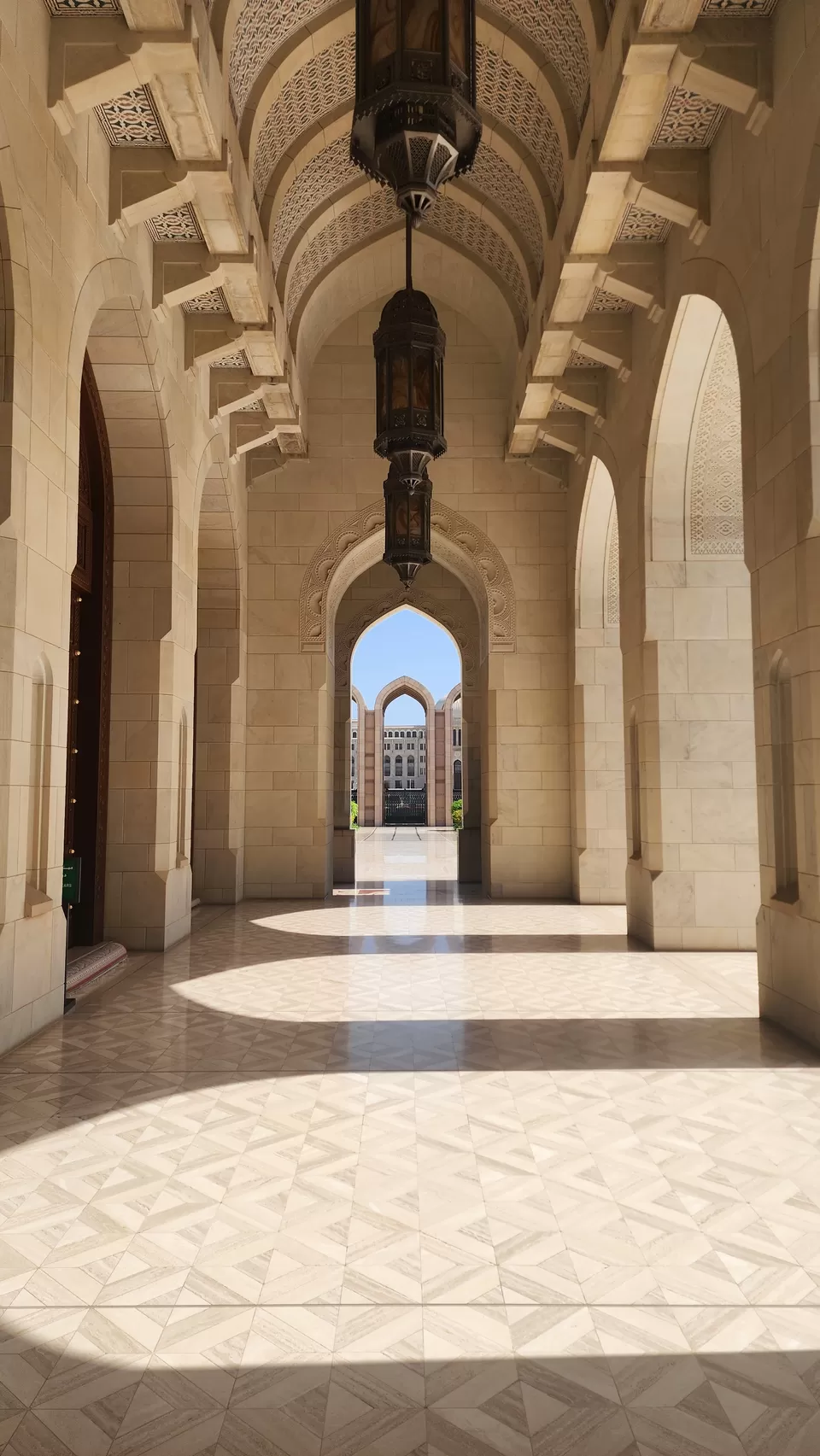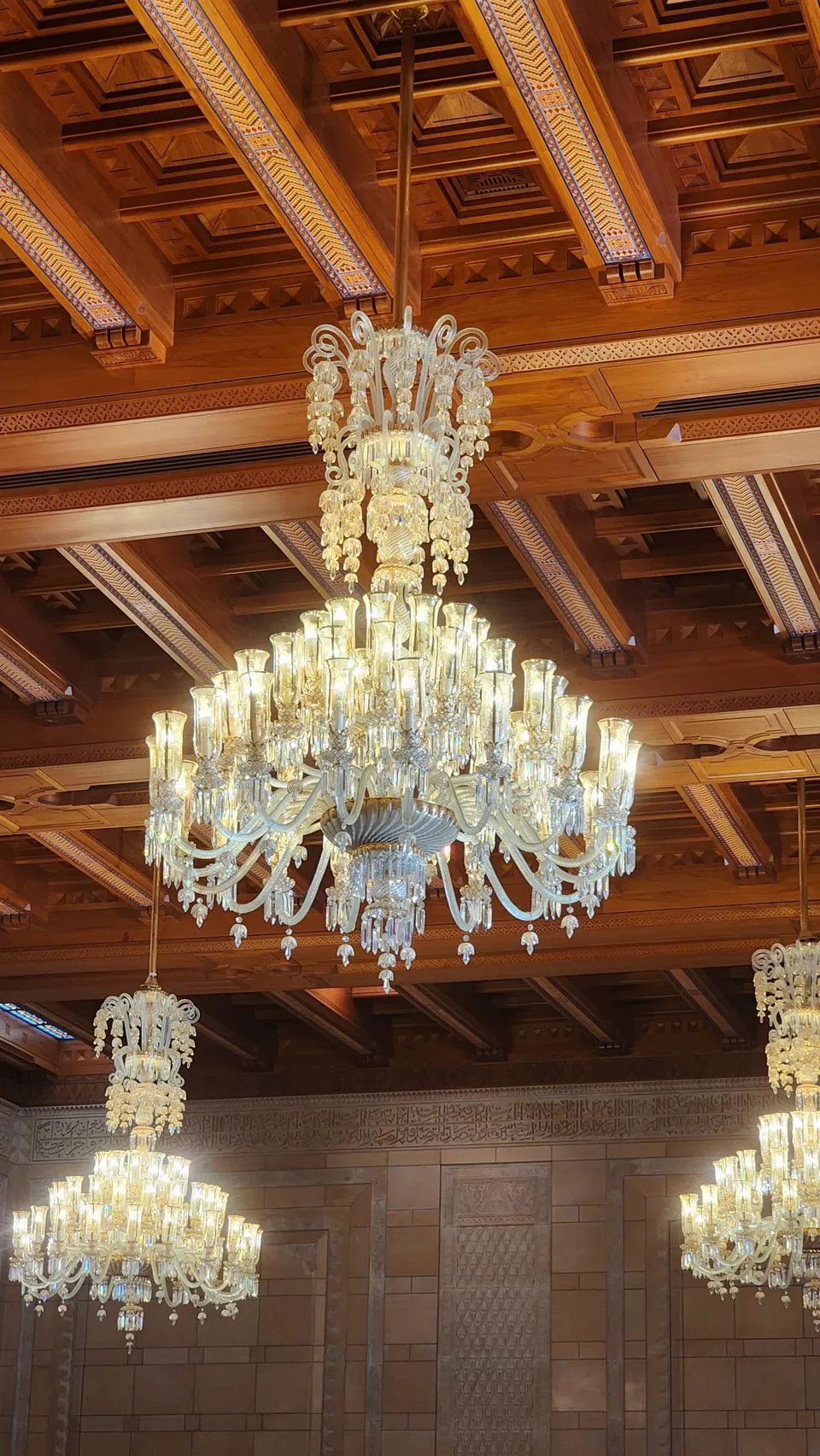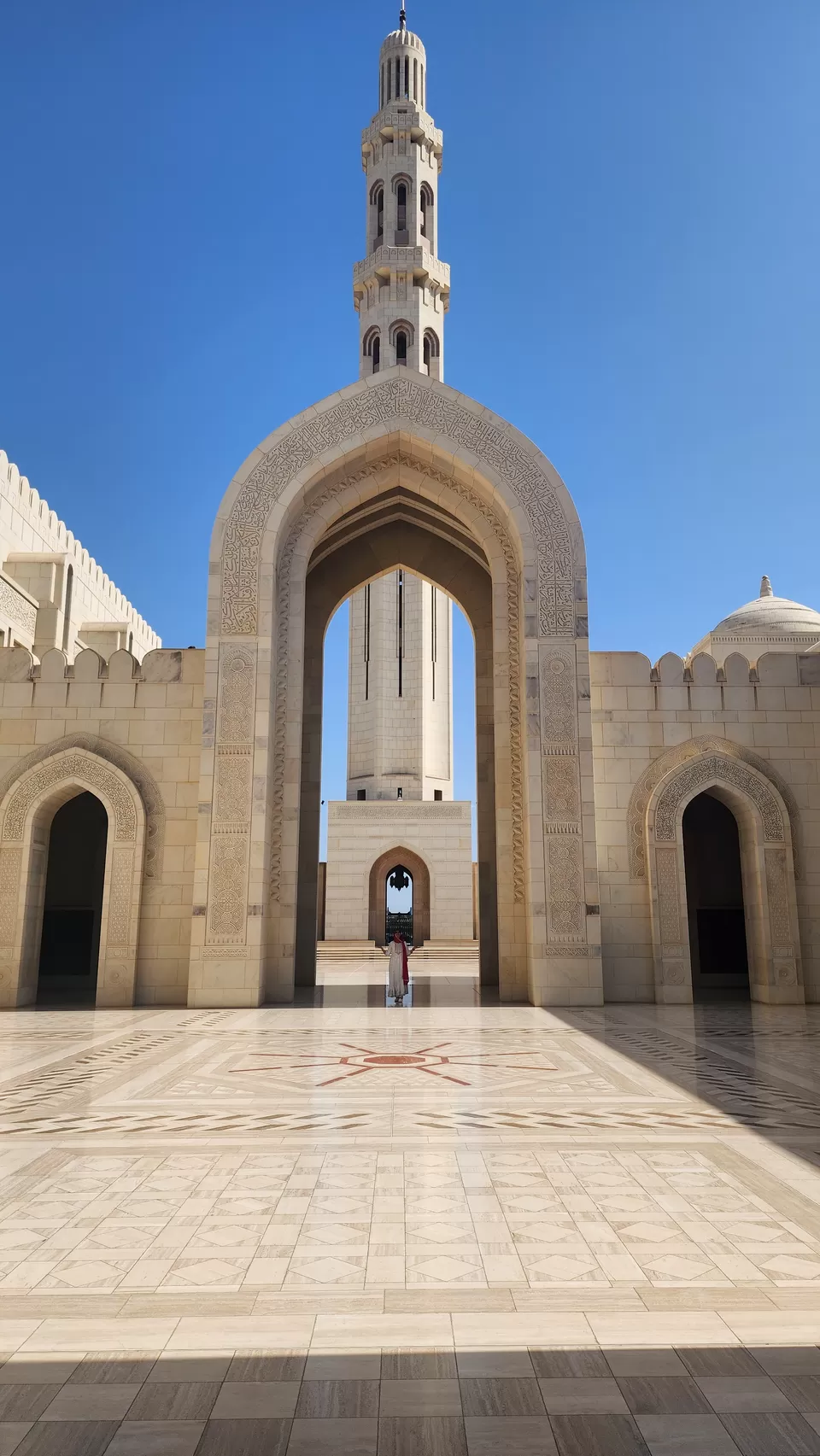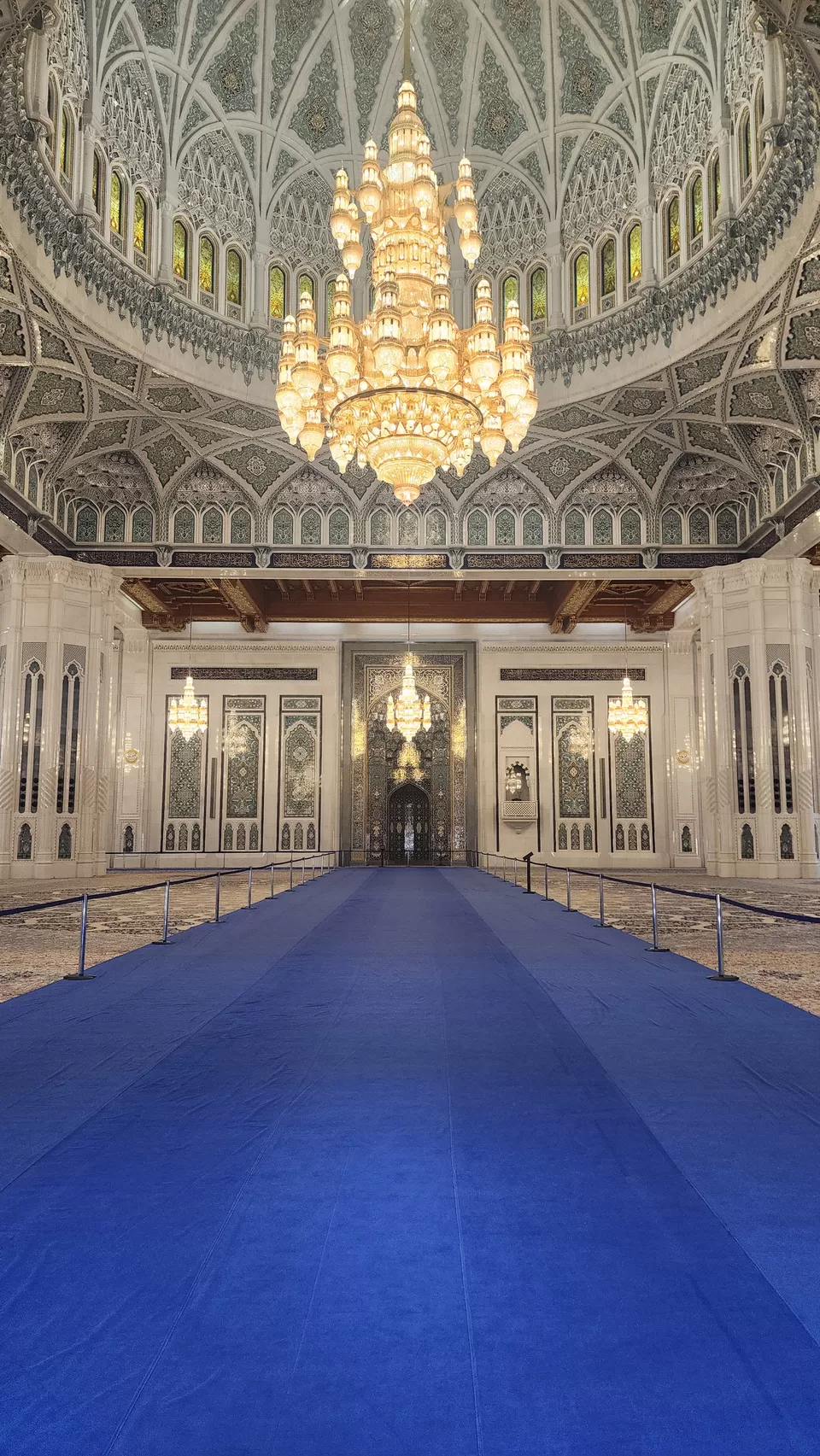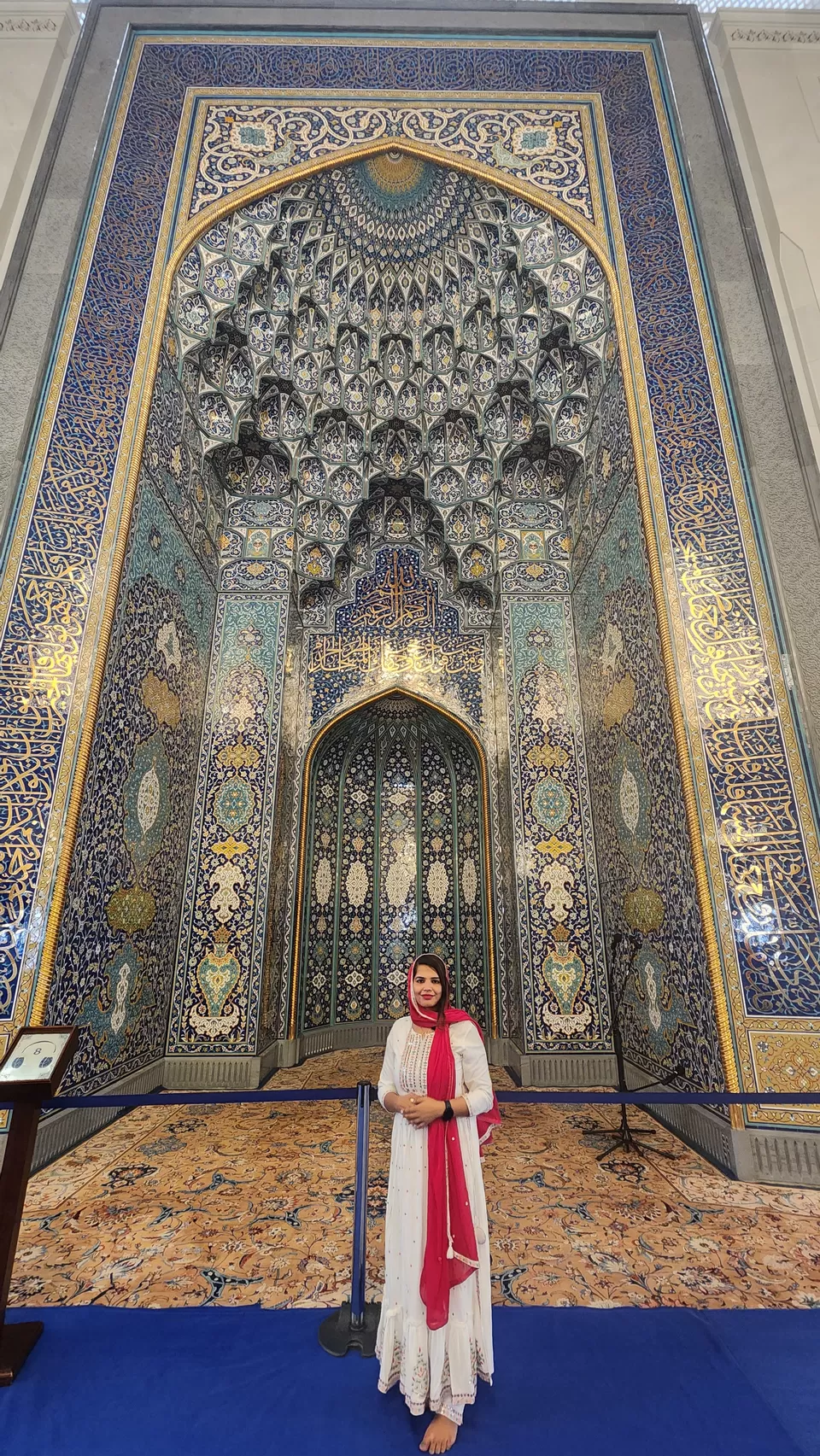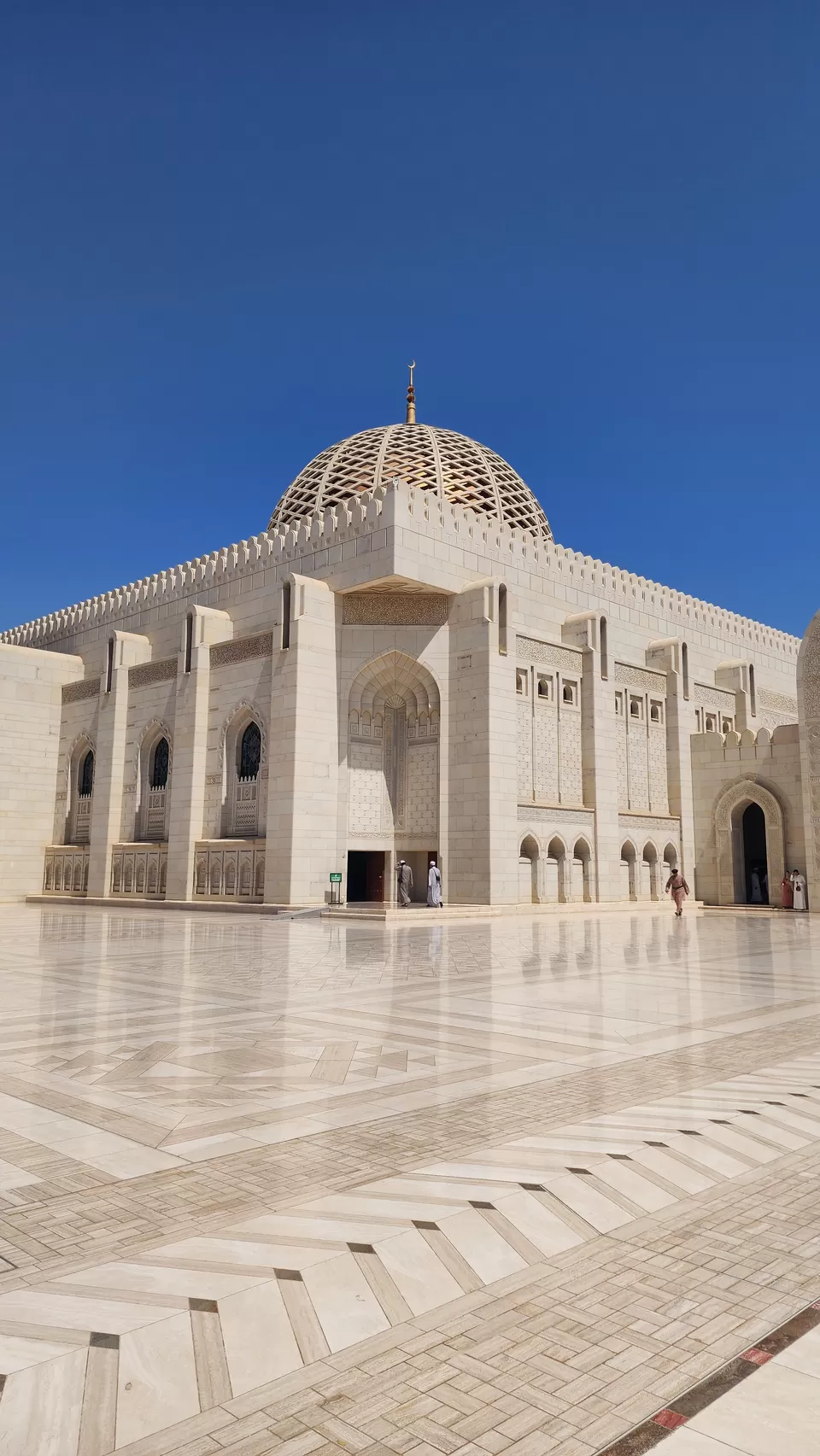 Fly back to Delhi in the evening.
Happy Travelling!