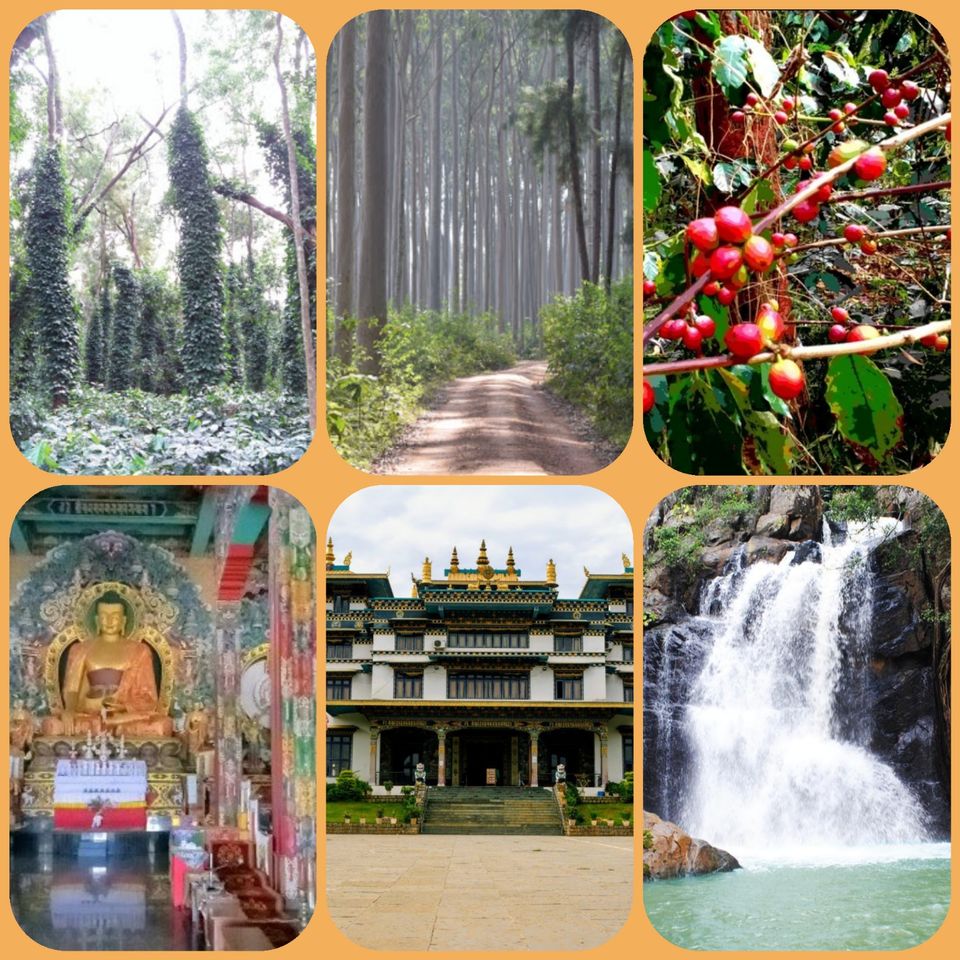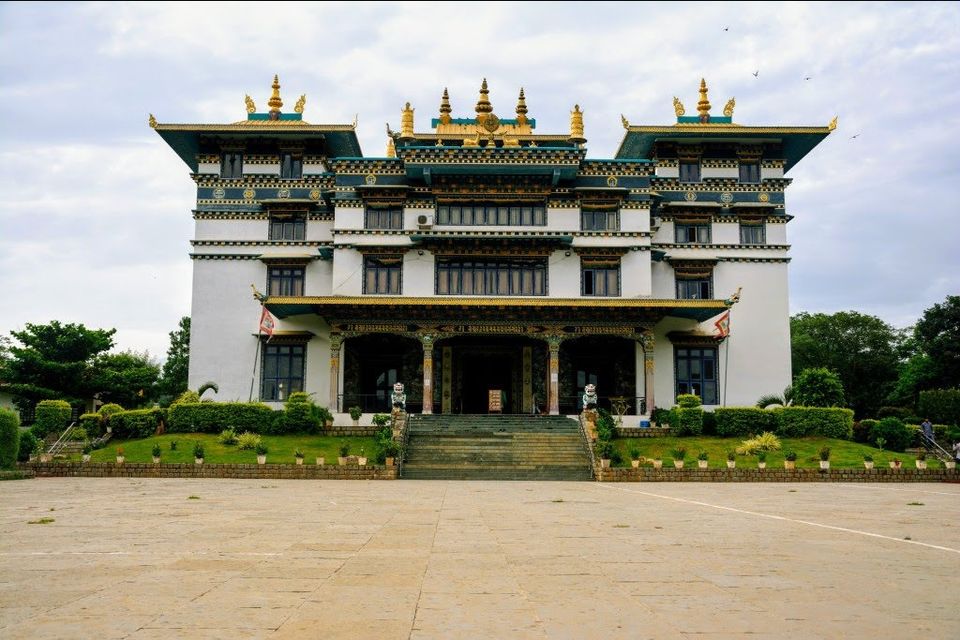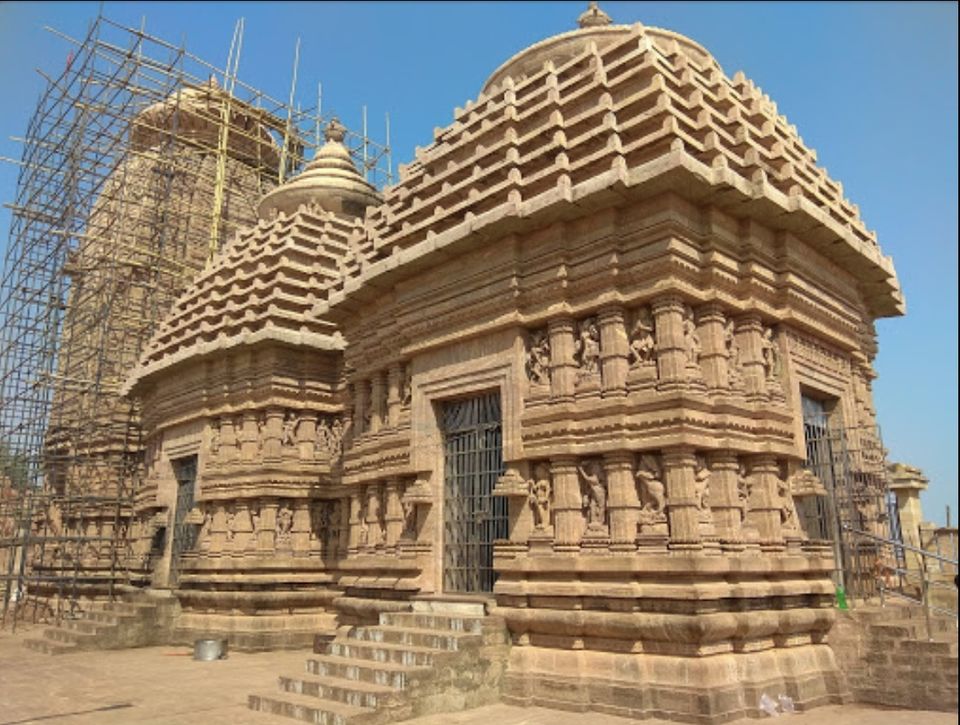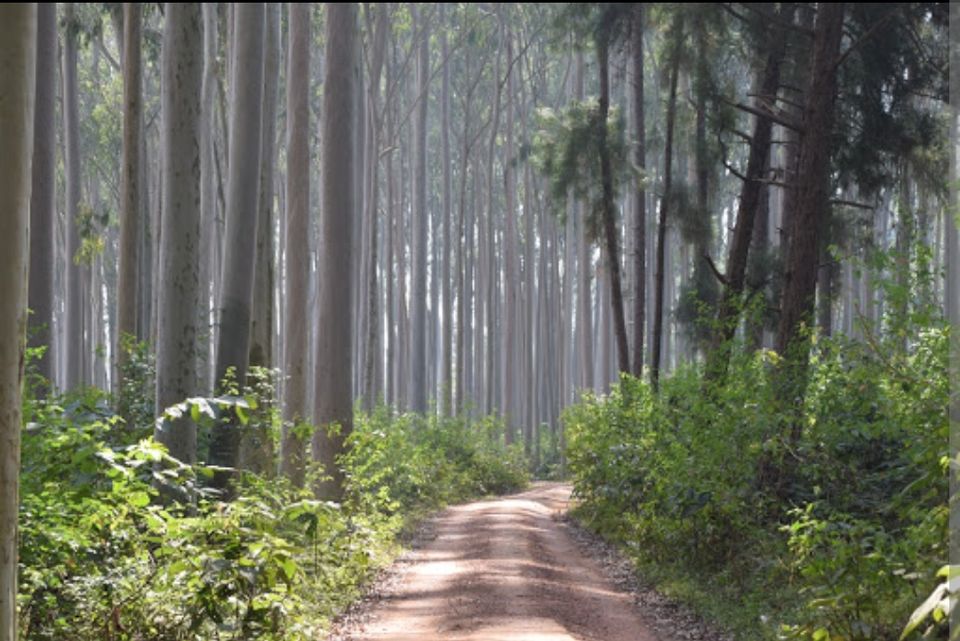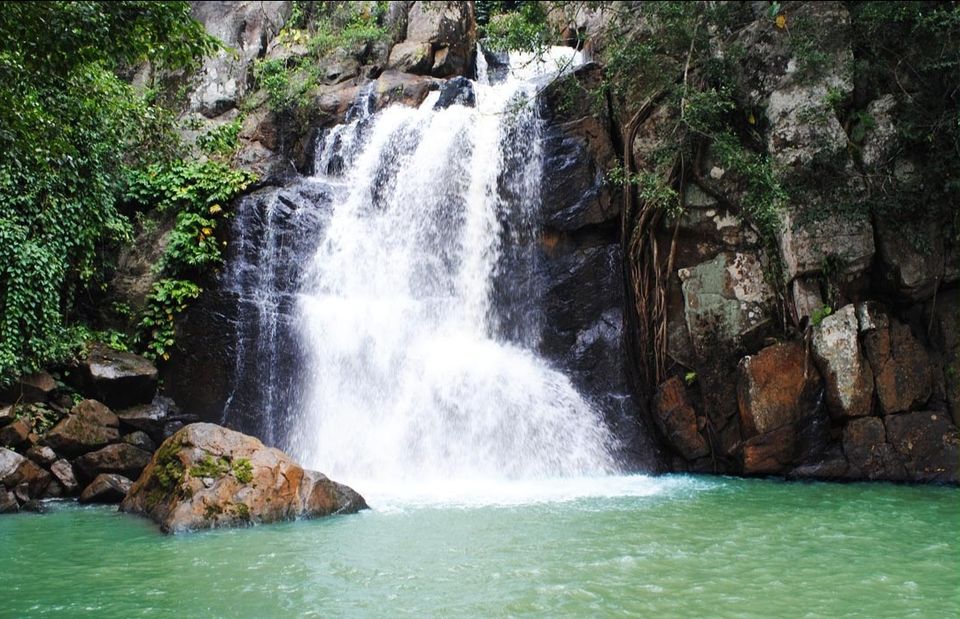 Odisha is the home to the lord of world (Jagannath temple) at puri.Except the golden triangle(puri, konark temple, Bhubaneswar), there is many things to visit and enjoy that is not on flashlight. In our journey to see the nature and peaceful environment and enjoy the cool breeze of fresh air feels like you are in heaven,our journey starts towords Daringibadi, a hill station also called Kashmir of Odisha as there is chance of little layer of snow on certain patches of Daringibadi in December last or January first. It is discovered by a English man called Daring Sahab, so the place is named after him.
I would advise to come in December and January month as generally the tourist spots are very lonely in the off season. Any foreigners coming to this area have to take permission from police as this is a scheduled area.
We started our journey from the town of Phulbani.Phulbani is district headquarter of kandhamal district.It is very well connected with plenty of Direct Buses from Bhubaneswar (220km away)ending on Phulbani.When we opened our eye after a night sleep on the bus, we were at phulbani in the morning through a night bus.
Then we took an auto ride for our booked hotel kp's salunki. It is one of most valued property of phulbani. There was a certain number of hotels in Phulbani, but you could get one definitely as most tourist are from local area or stay for one day picnic in the month of December and January.
You can also stay at government's nature camp at phulbani that can be booked on the website www.ecotourodisha.com.
Then we had already booked a SUV or MPV to see the waterfalls which are with in 50km far from the town.
After we had our breakfast,we went to see the pakadajhar waterfalls just just 30 km away from Phulbani. Take a bath In the cold water stored in the check dam like structure.you will get muddy water during monsoon but in winter the water is clear. It is very busy during winter basically December.Then you can do picnic there.but you should came back to phulbani before sun set because there is no light facility in the spot.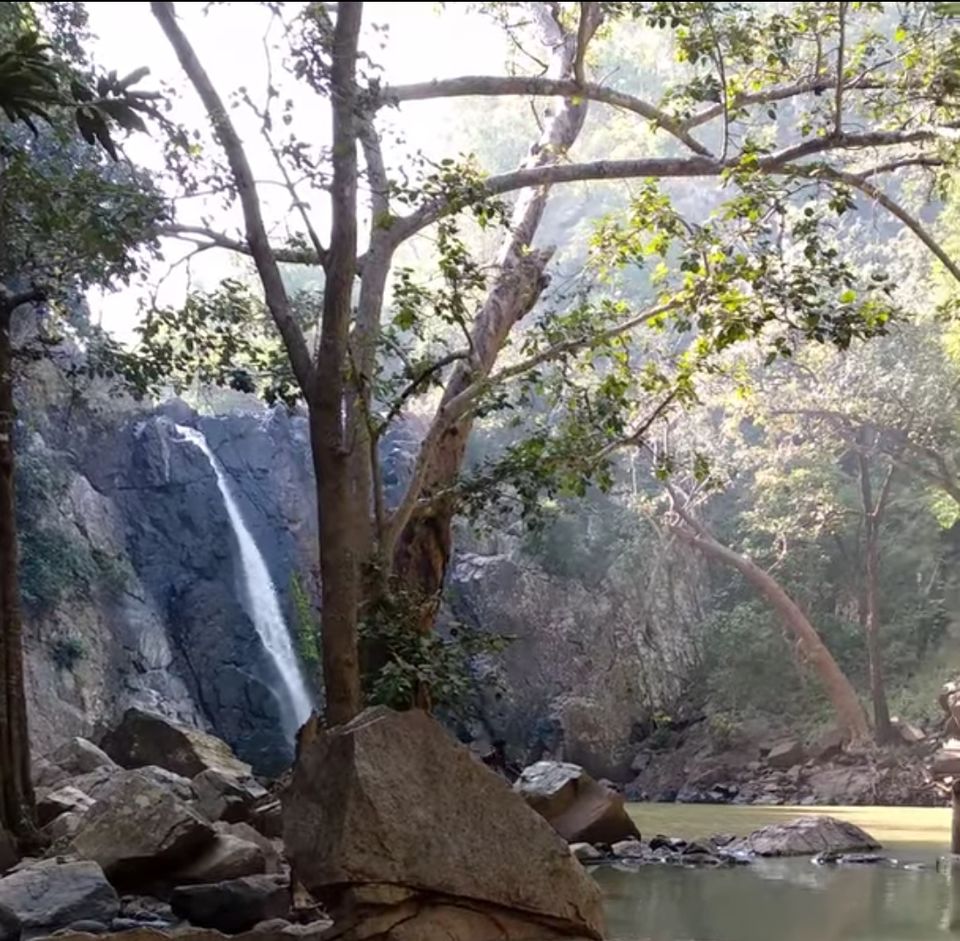 Putudi waterfall is 18 Kms away from phulbani. The waterfall can not be described in words unless you experience it. The soothing sound makes your senses to calm down.The stony surface made surprise that became the icon for that day photoshoot.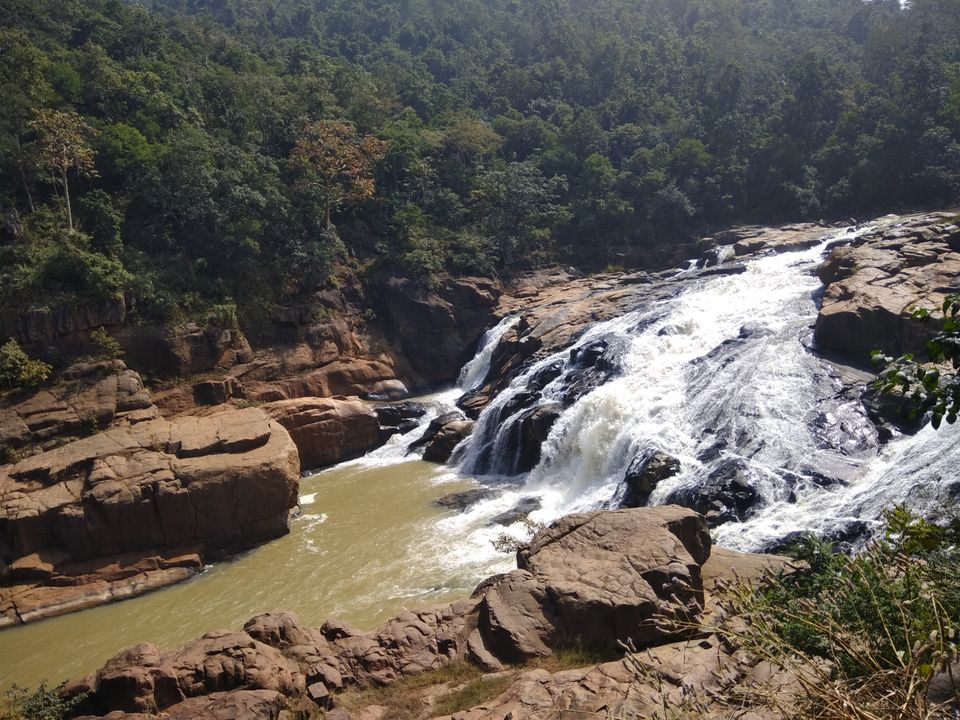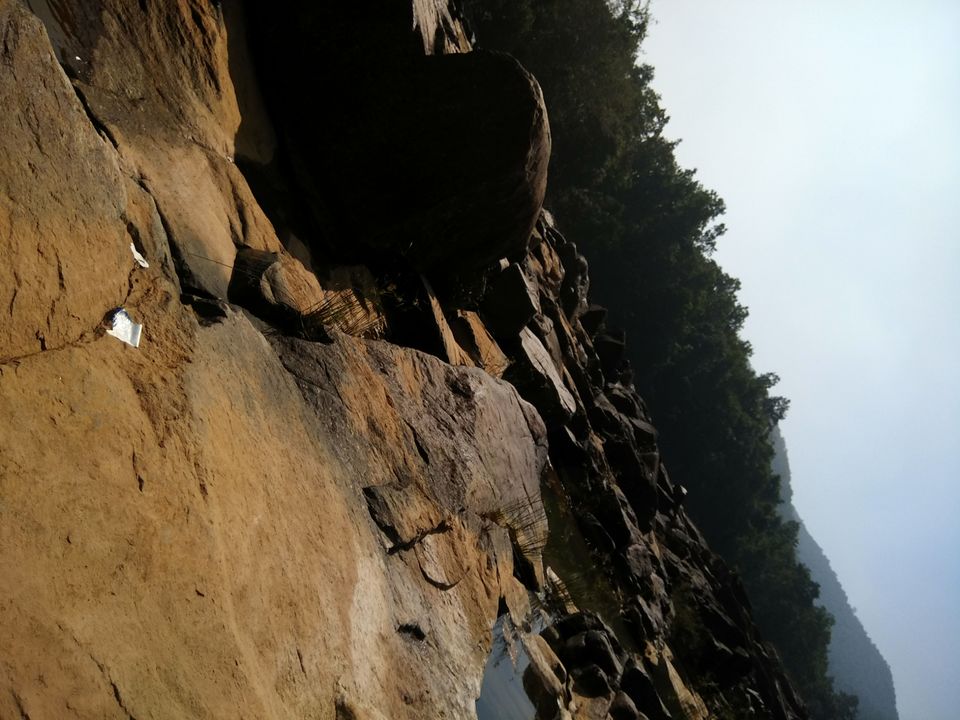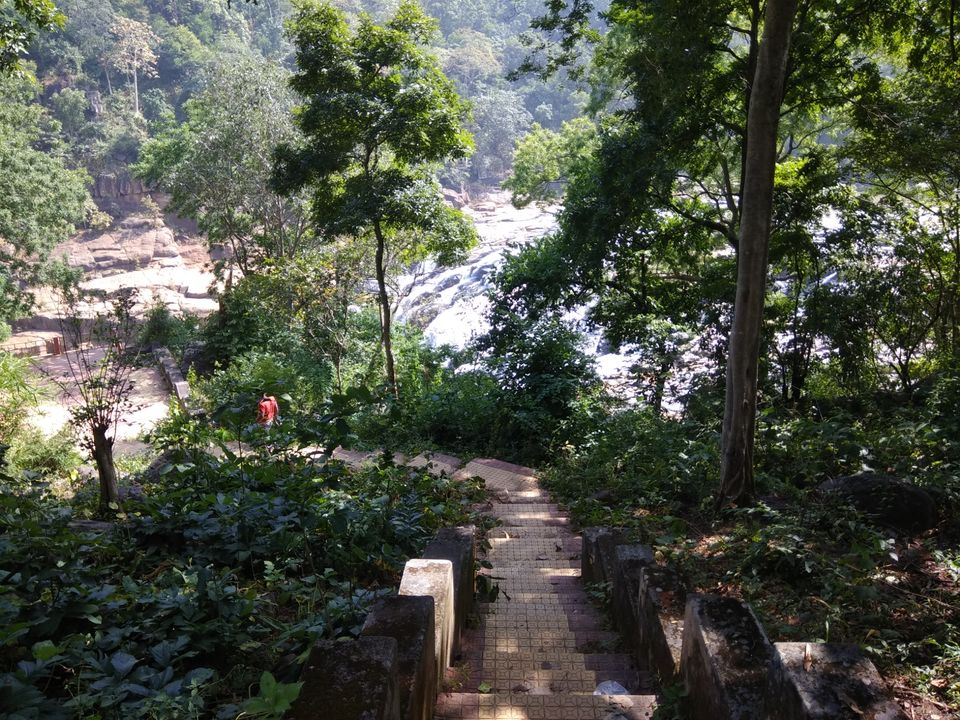 We rented for a car and started for the most exciting part of our trip. I felt that it's not as cold as Kashmir although temperature will be around 0 to 2 degree Celsius in early morning of December. Sometimes temperature goes down below 0 degree Celsius. But I must admit that it's better to experience the nature's AC instead of shivering in the bone breaking cold. Any ways it's my personal choice, anyone is free to go any snow fall destination. (Ha ha)
Daringibadi is said to be the Kashmir of Odisha. But I will say that the climate is so awesome in the winter months that I thinks that it is heaven for anyone as the sun's rays on your body don't hurt you. I would like to spend whole day just walking in newly created butterfly park maintained by forest department and hill view park maintained by revenue department and roaming around the exotic pine forest and the famous coffee garden in the shade of the dencely spaced tree and black pepper hanging on it and the coffee planted in the interspace of trees.
Mudubandha Waterfall-
Then we visitted the Mudubandha Waterfall, that is just 10Kms from the coffee garden. Road is smooth just except 2km bumpy road from main road. For a waterfall any nature lovers can afford the pain of bumpy road.
We stayed at a newly innaguratrd nature camp in daringbadi .I have to admit that it was a comfortable stay and we had a neat and clean bedroom with attached western toilet water. But there is no shop nearby, so it is advisable to have your own car to eat at nearby hotels. There are Hills sorounding the nature camp. The website for the booking of the nature camp is www.ecotourodisha.com.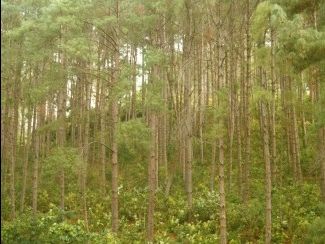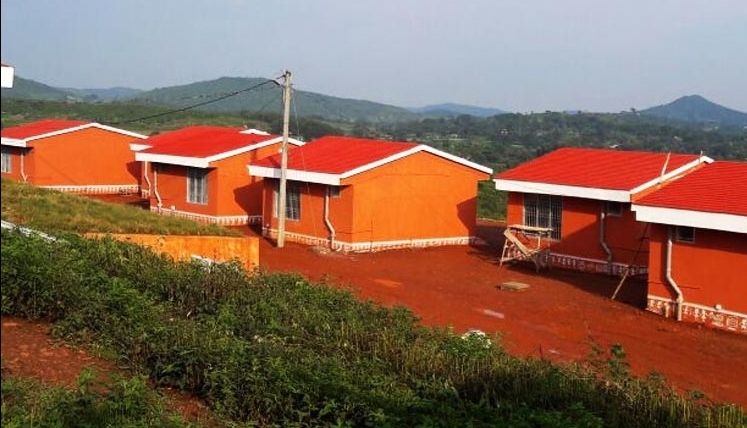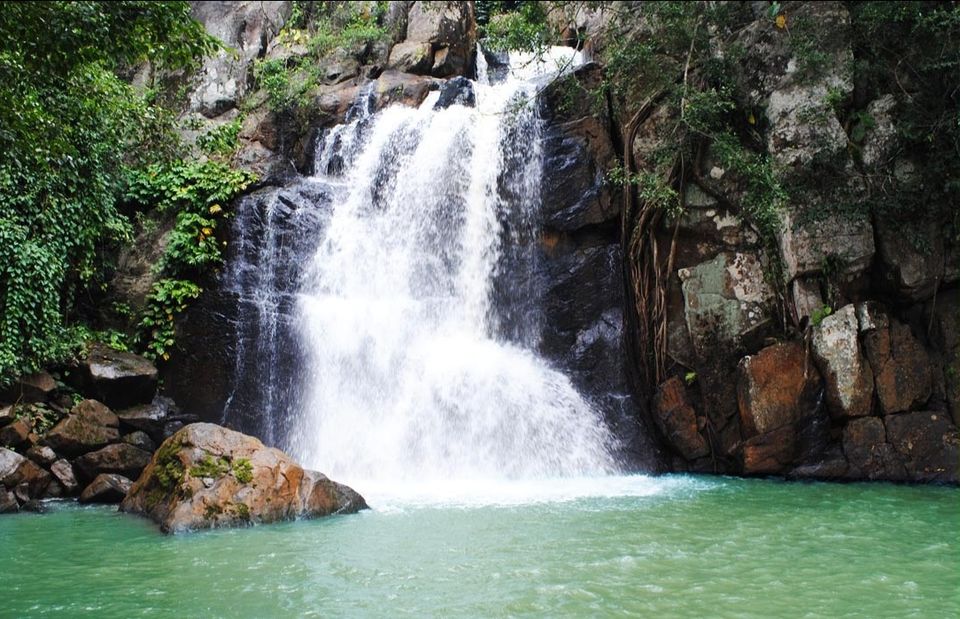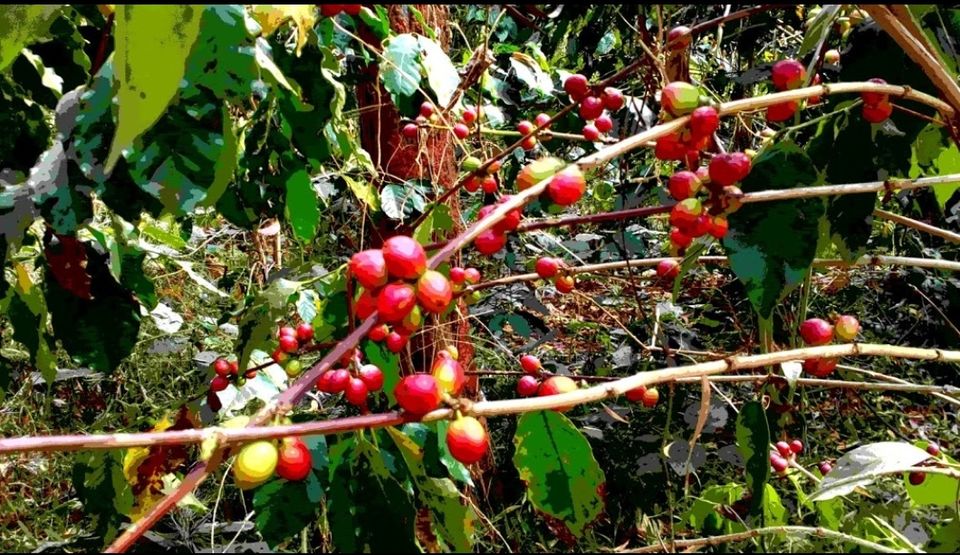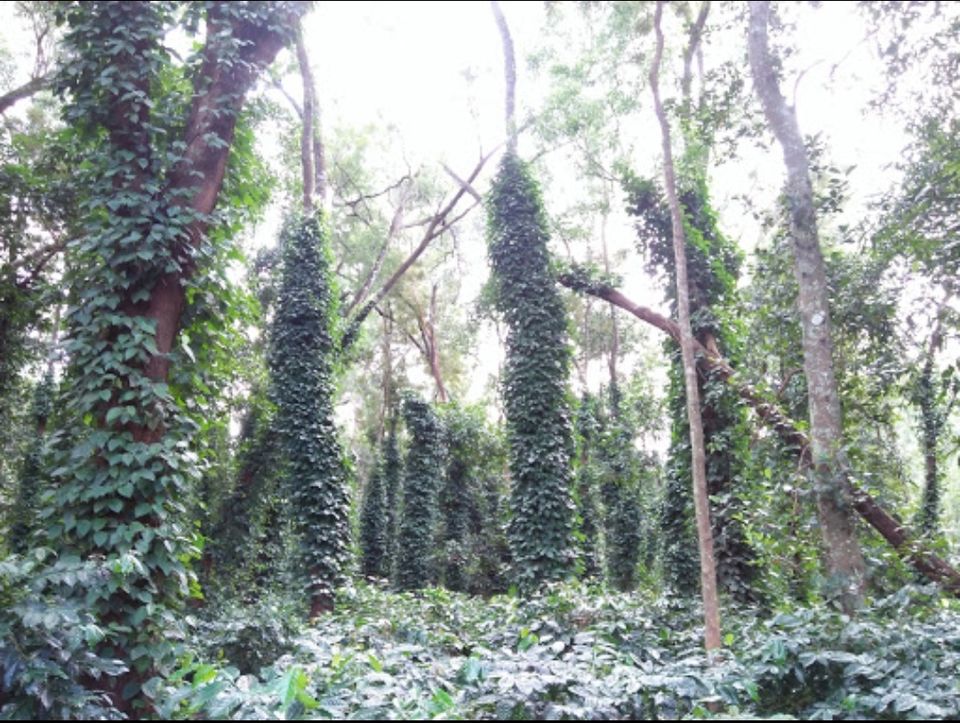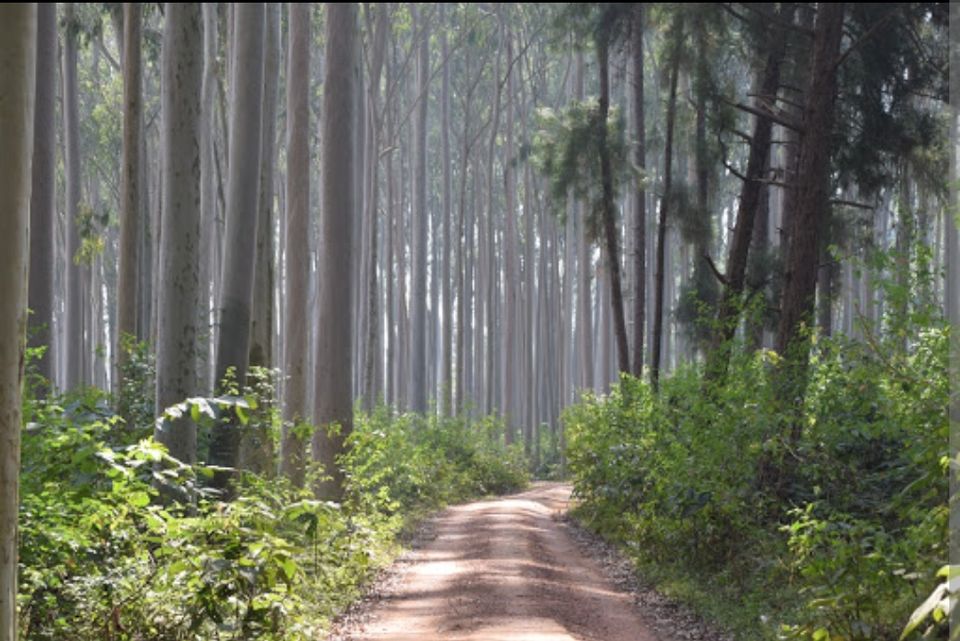 Then next day we went to 90km away hot springs taptapani. Road was smooth. The location is built around a hot sulphur spring and given religious sentinels being associated to lord Shiva. This has allowed the spring to remain clean. But the arrangement around the spring for people to take a dip is unhygienic. There is place to park your vehicle and shop are poorly developed. A decent option around for food is the govt restaurant at panthinivas which serves average food at reasonable costs.
Padmasambhava Mahavihara Monastery of jirang-
Then we went to jirang to see the Buddhist temple.south Asia's biggest monastery is 35 km from there. The Padmasambhava Mahavihara Monastery, located at Chandragiri, Gajapati district, in the state of Odisha, India, is the largest Buddhistmonastery in Eastern India. It was inaugurated by the Dalai Lama in January 2010. In a peaceful environment of monastery, there is a Tibetan school that makes and u can eat some Tibetan dishes in the local fast food shop.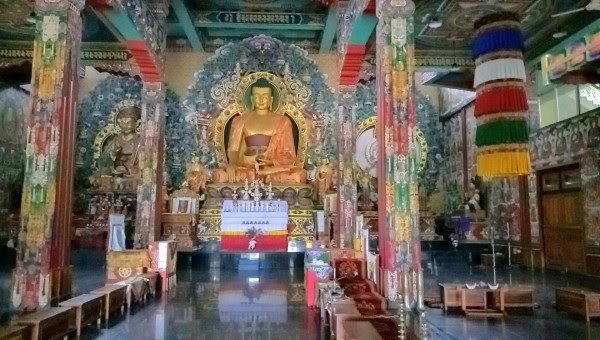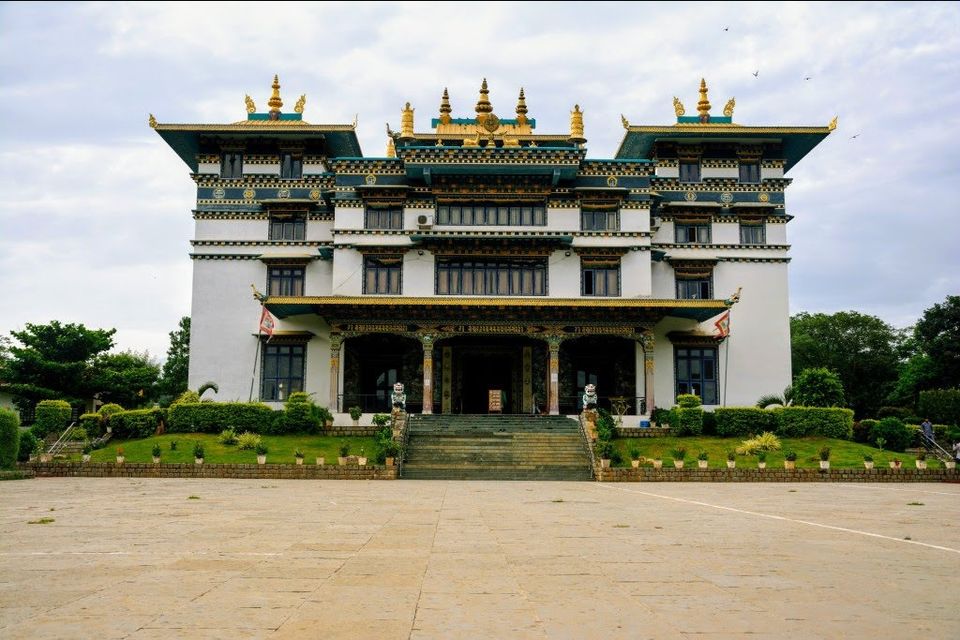 Then we went to the KHASADA WATERFALL(in odia, KHASADA means sleeping stone or object).it is just 5 km from the monastery. The waterfall looked not so beautiful at first sight but after I had my bath under the waterfall I can say that it is worth to come once for a lifetime. You need to carefully cross the flowing water as it is very sleepy.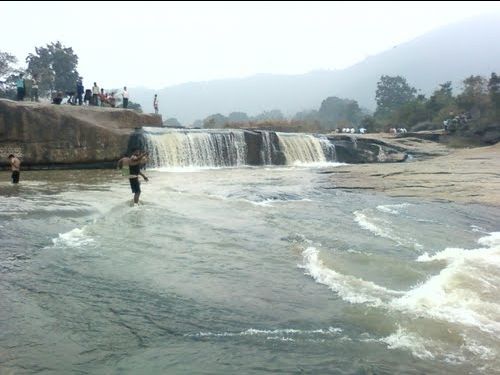 Before sunset we drived towords berhampur city, the business capital of south Odisha. It is just 3 hours ride. The berhampur Tiffin is mouthwatering when you just think. You can enjoy the mixture of andra and odishan cuisine. Our trip ends with the tasty but cheap kababs in street food stall of berhampur.
We required rest after a long full day drive so, we went to bed early.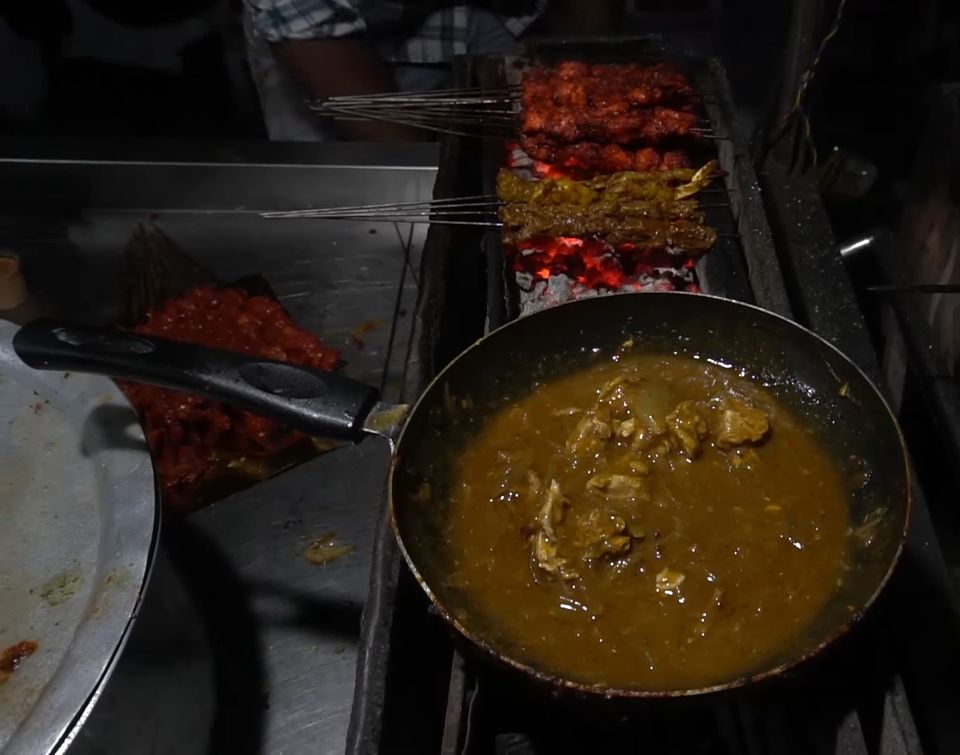 Next day we went tara tarini temple, one of the 51 saktipeeth of Hindu religion. It is about an hour journey from berhampur.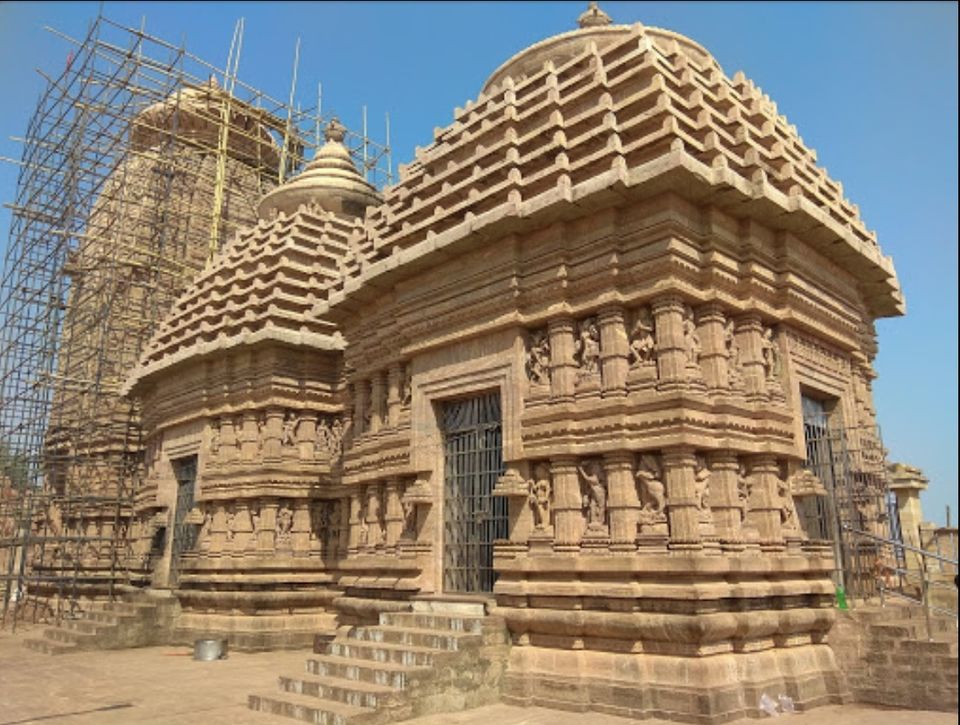 Then we went to one of the cleanest beaches in India that Is Gopalpur beach. Under the blue sky and with blue water,we felt awesome to sit on the sand.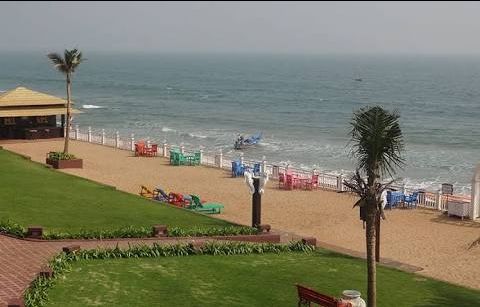 Frequent Searches Leading To This Page:-
waterfalls in orissa, beach packages of odisha, Heritage tour packages of orissa, odisha family tour packages, Glimpses of Odisha Tour