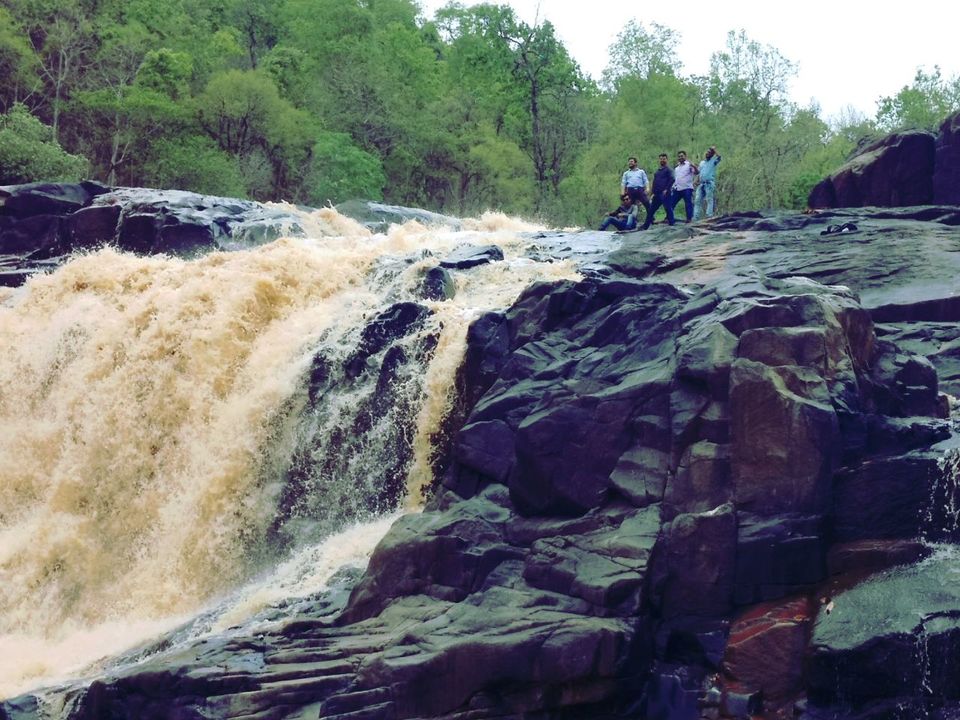 April 1st ,2018 was a special day for me.I along with 5 other decided to go for a road trip.It was summer.So,keeping in mind ,the scorching head we had to start early.As per planning,we started as early as 4 am,It was dark all around.The weather was pleasant.We wanted to go some uncovered places,to a place which is tough to travel.So,that we can get good and thrilling biking experience.We had 2 Royal Enfield 350 and 1 Duke 200 with riders being exchanged every 50 Kms,
We took necessary dry fruits,biscuits ,water with us.After we start the ride we made the Bike tank full with fuel from the nearby Petrol Pump and keep running.
After 40 Kms ,we stopped in a nearby tea stall.To have a break.
As.it was already 5 am,then we had to rode few more kms fast before the sun rises and temperature rose too high to enjoy the journey.
After the tea break,we rode as fast as we can,our destination was about 230 km far.
We followed the Angul-Narasinghapur Road,then followed the Gania-Dasapalla Road,then NH 57 and SH 1 to Amalpada,Phulbani.
We reached Phulbani at about 9 am and we halted for Breakfast.THe road was grey.We good some great views.
From Phulbani we followed Phulbani-Bhanjanagr-Asika-Berhampur Road to read Putudi Road.The really tough task began when we rode across Putudi road.It was a road less traveled.The riding was tougher in the sloppy,narrow ,muddy road as there was rain there and with tress falling here and there.We even count the footmarks .So,it was really tough.It took nearly an hour to reach the last 11 km.
But when we reached our destination.We were overwhelmed,With water falling over the hills,it was amazing to watch,The place was so much serene that we could hear our own footsteps.We thank God that our tough journey was worthy.The tranquility of the place was amazing.The place was a photographer's desire.We were lost there.We really enjoyed the place,We reached there at 11 am,stayed there for 2 hours and return back.
On our way to return,we had our lunch in a traditional Oriya Hotel at Phulbani.We reached home at 8 PM.