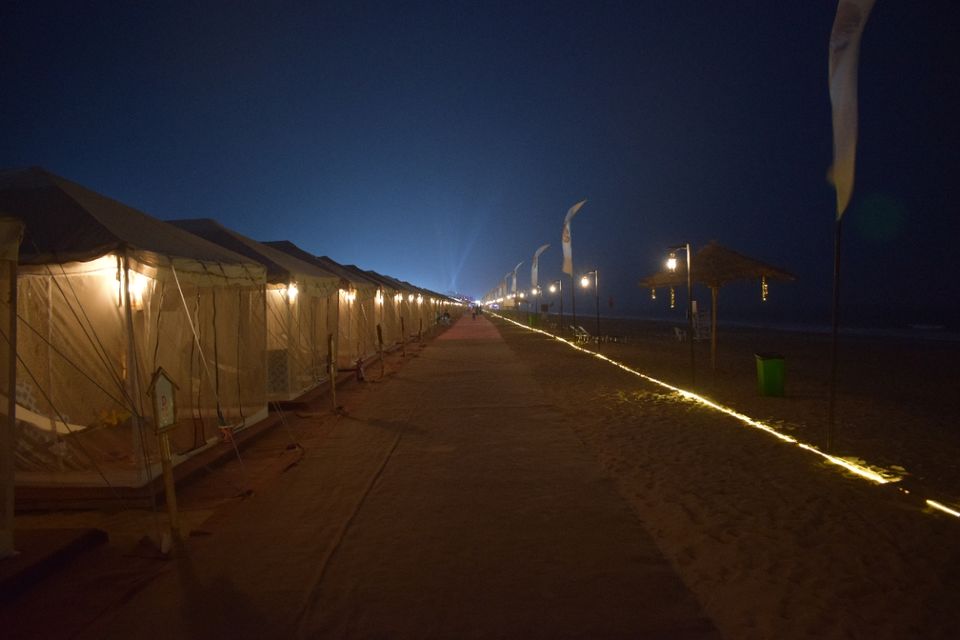 Who doesn't love an adrenaline rush especially when it's by the water??
The Konark Drive Eco Retreat was one such enthralling experience with Jet Ski, Parasailing, Speed Boating, ATV, Archery, Zorbing among others on the chart.
Staying in tents along the beach, waking up to the rhythmic sound of the waves, trust me, it has everything magical about itself.
Not only the luxurious cottages replete with facilities like air-conditioner, geyser facilitate a thematic experience but the exclusive dining area and Spa by the Mayfair Resort also cater to the unique concept.
Every ingredient adds its own touch to enhance the experience. The make-shift cafés along the beach satisfies the taste buds and uplifts the mood of the people!! You get Goa vibes in Odisha!! What more!!
And the weekends packed with performance by artists like Euphoria, Harshdeep Kaur, Salim Sulaiman, Krishna Beura among others add to the feel good factor of the place.
BINGO!!