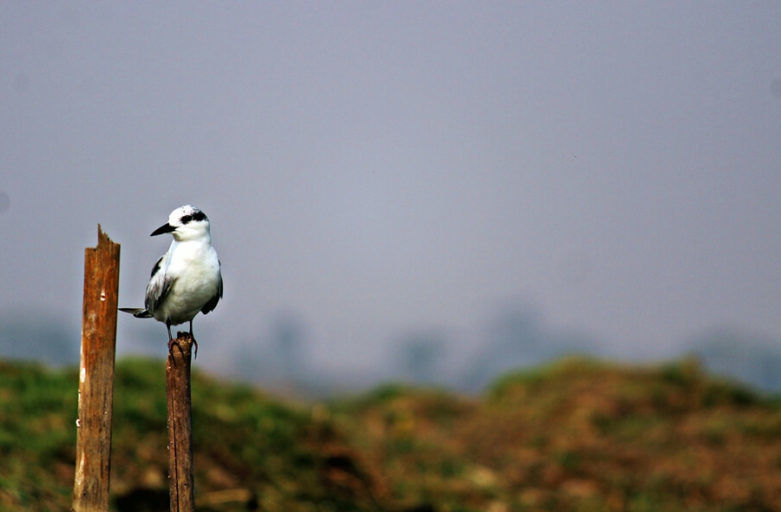 Manglajodi is a remote hamlet in the Khorda district of Odisha. The wetlands of this relatively unknown place is an extension of the Chilika lake, the largest lake of India, and hosts migratory birds who fly from as far as Siberia and Mongolia to spend their winter at the lake. Odisha Tourism with the help of the locals have successfully converted this place into an ecotourism destination and a paradise for bird lovers. I had the opportunity to visit this beautiful place in what would be my first trip of 2019.
How to reach Manglajodi? Manglajodi is about 75 kms from Bhubaneswar which is well connected by air, rail and road routes. From Bhubaneswar you can hire a private taxi. If you are little more enterprising, you can catch a bus going to Balugaon from Bhubaneswar and alight at the Tangi bus stop. From here you can hire an auto rickshaw to the ecotourism center. You can also take a passenger train to Muketashwar railway station and hire an auto rickshaw from there.
Best time to visit? November to March
At Manglajodi, you need to hire a boat (maximum 4 people per boat) which costs 1200INR for 2 hours and comes with a boatman and a guide who help spot the birds and provide some basic information about them. The ticket for the same are available at the ecotourism resort and on spot. The best time to watch the birds is early morning, so try to reach there by 7 AM.
I started late from Bhubaneswar at about 7:30 AM and took a passenger train. Since my train didn't had stoppage at the Muketashwar railway station, I alighted in the next station (Kalupara Ghat) and found my way to Manglajodi from there. I booked tickets from the ecotourism resort and reached to the boating point in an auto rickshaw. By the time I started the ride, it was already 10:20 AM. As the boat ventured into the marshy wetlands, we could spot hundreds of colourful birds, some from very close quarters. The guide had a binocular with him and a guide book which had pictures of the birds, name of the species and other useful information about them. Although not a specialist by any means, the guide was still very useful for an amateur like me. In his and the boatman's absence, I would have never been able to spot the subtle difference between the hundreds of similar looking birds. We also discussed about their lifestyle in the village and what they do during lean months when the birds are not around. It is heartening to learn that the village transformed from poachers to protectors and now for them these birds are a part of their lives. However, this change was not easy and it took few bird enthusiasts led by Nandakishore Bhujabal who formed an organisation called Wild Odisha to bring about this change which transformed Chilika lake for the betterment of everyone.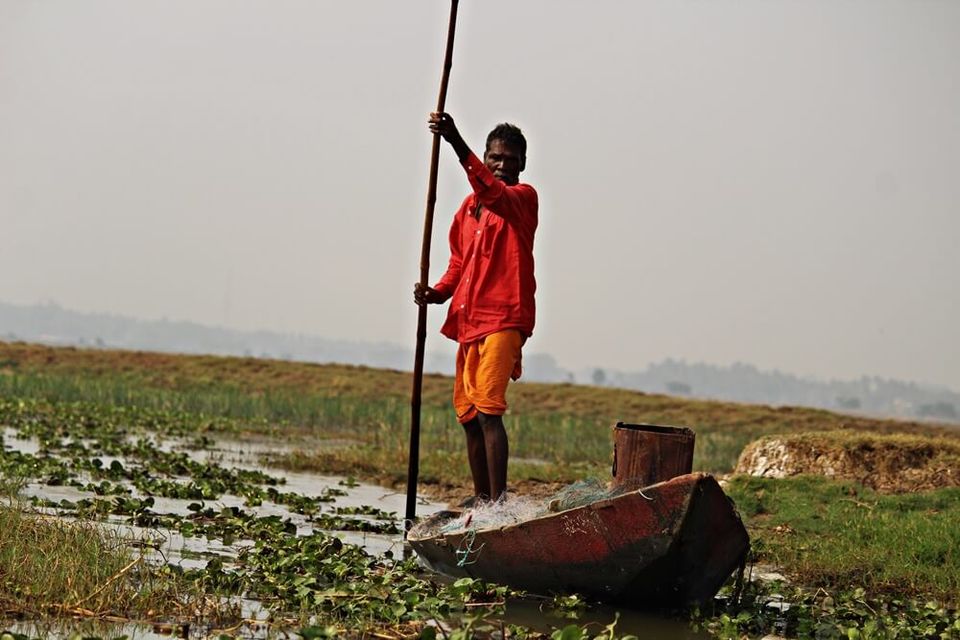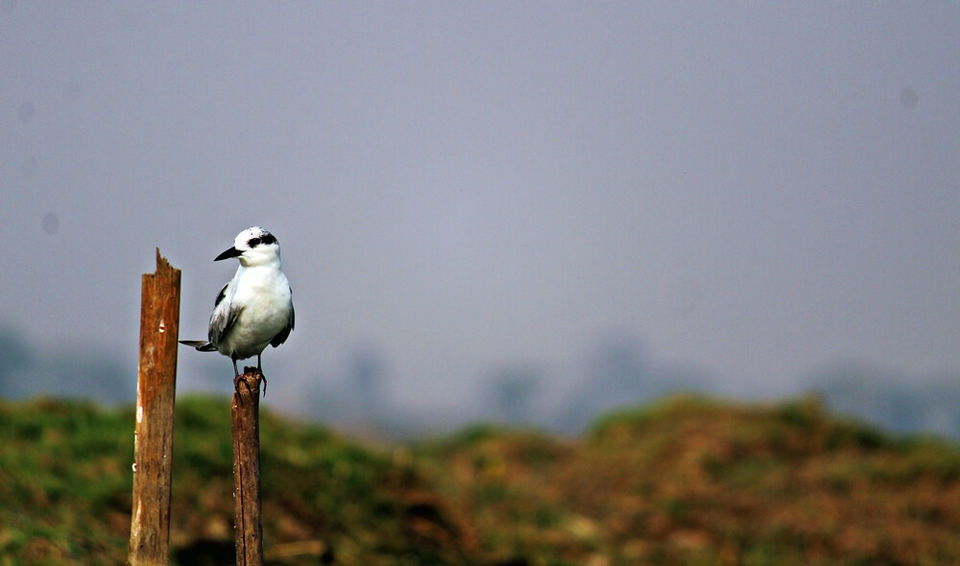 We slowly ventured deep into the wetlands as the boatman pushed the boat tough shallow water channels using a bamboo pole. The boatman occasionally stopped at places to allow me click some good photographs. At one instance, he halted the boat and pointed at a grey heron holding a fish with its beak. Sailing though the silent, tranquil wetlands you will feel absolutely calm and relaxed. There will be hundreds of egrets, jacanas and herons all around you. Some exotic species of birds that you will definitely come across are brahminy shelduck, purple heron, cattle egret, pheasant tailed jacana, northern pintail, bronze winged jacana, grey heron, etc. along with a host of other migratory and domestic birds. There were some egrets who completely ignored our presence as we approached near them and few even turned to glance at us as if posing for the camera. I was absolutely mesmerized for the entire 2 hours. I clicked lots of photographs of these beautiful winged creatures.
If you are a photography enthusiast, carry the best of the photography equipment with high zoom lenses and you will be in for a treat. If you are one of those you clicks pictures on cellphones, don't waste your time, just absorb the serenity and beauty of the nature.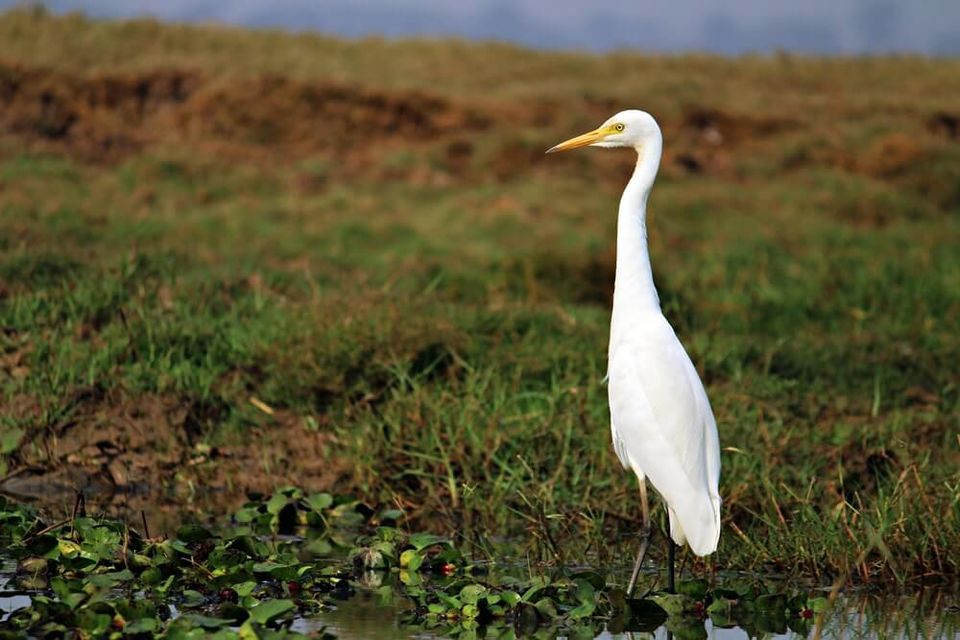 I was impressed by the conservation and ecotourism activities undertaken by the government to promote Manglajodi as a tourist destination. Most people visit the other side of the lake where there is an island (Nalabana island) to see the migratory birds. However, given the high density of the birds and specialized conservation efforts that island is restricted to the public and visitors have to watch birds from a boat halted about 200 meters away from the island. So Manglajodi is slowly evolving as an alternate destination to watch these birds in their natural habitat from a much closure distance.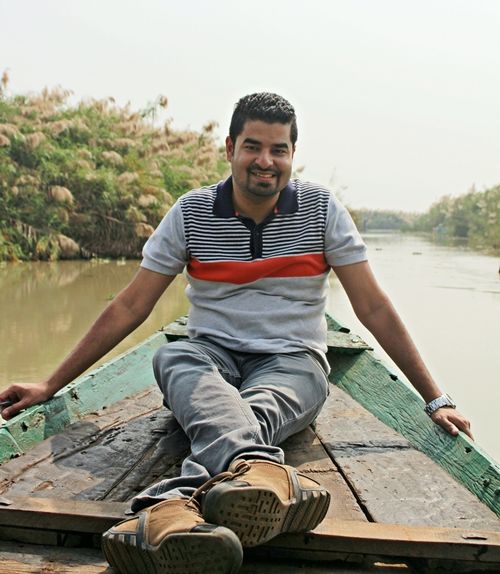 After the trip ended, I went to the Tangi bus top and from there, I boarded a bus to Balugaon. There is a famous dhaba in Balugaon named Chilka Dhaba which is popular for its sea foods. I heard quite a lot about this dhaba in the past and since I was there, I didn't mind putting some extra effort to have my lunch there. However, the quality and taste was not as expected and I must say it was an underwhelming experience. I boarded a bus to Bhubaneswar from Balugaon and reached around 6 PM.
It was an eventful day and I had a unique experience. After this trip, I developed a liking and interest in the winged souls and in future I would definitely plan to go bird watching in other natural habitats in other parts of the country. I hope you liked this post. Please share your feedback in the comments section below and more importantly, if you happen to visit Puri or Bhubaneswar in the winter months, please visit Manglajodi as well; you will definitely not regret it.
I would end this post by sharing few more pictures of the beautiful birds that I clicked at Manglajodi: