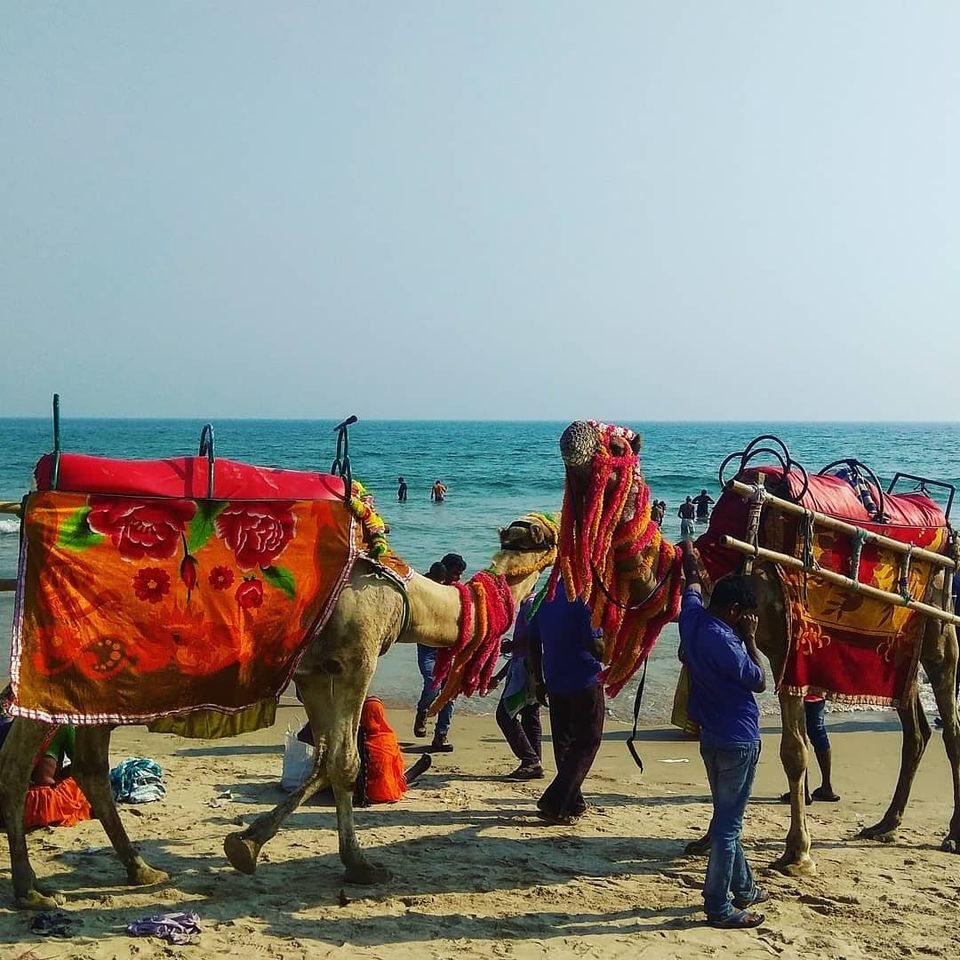 It was the month of January. I had a one day spare in my visit to Bhubaneswar. I took at bike on rent from Two and four rental services Bhubaneshvar, Odisha. The rental service is run by two Engineering students who offered a fair deal and were very supportive. It costed me only ₹800/half hour for a Royal Enfield 350 classic.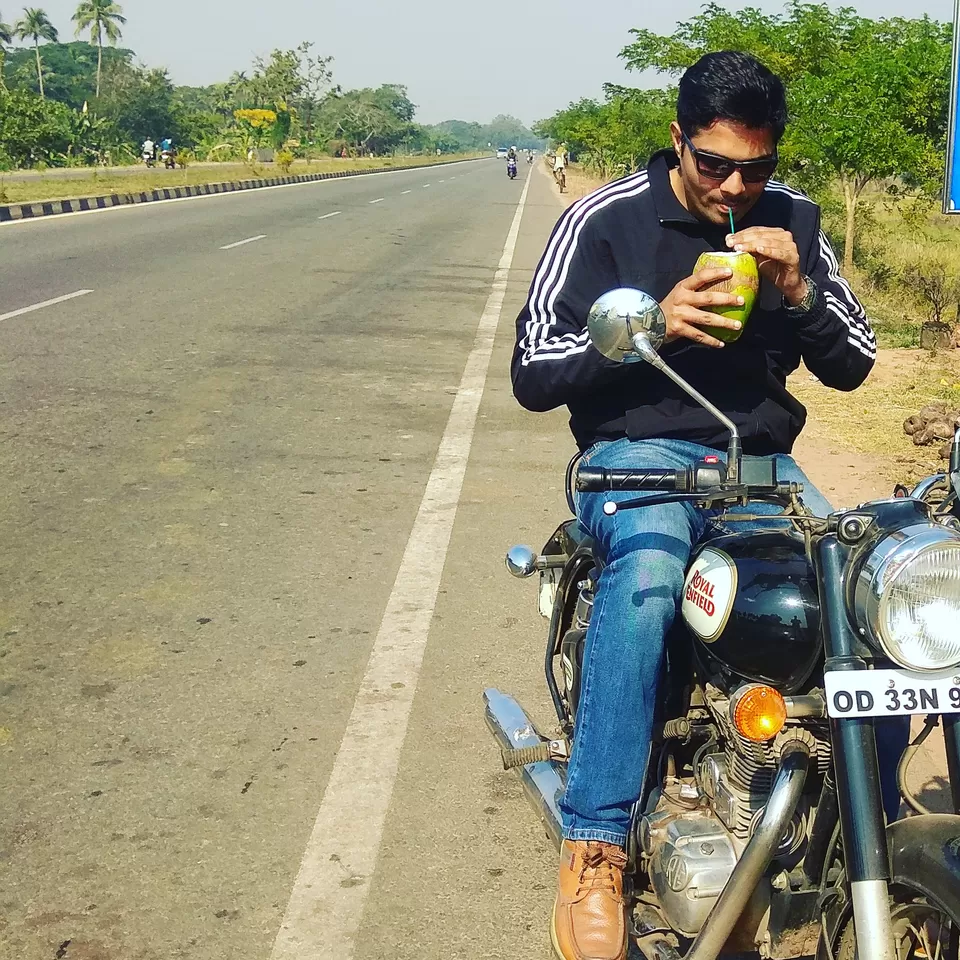 The route from Bhubaneswar to Puri was lush green with palm trees and green paddy fields around the highway. The road was awesome. It was a 50 km drive to reach puri.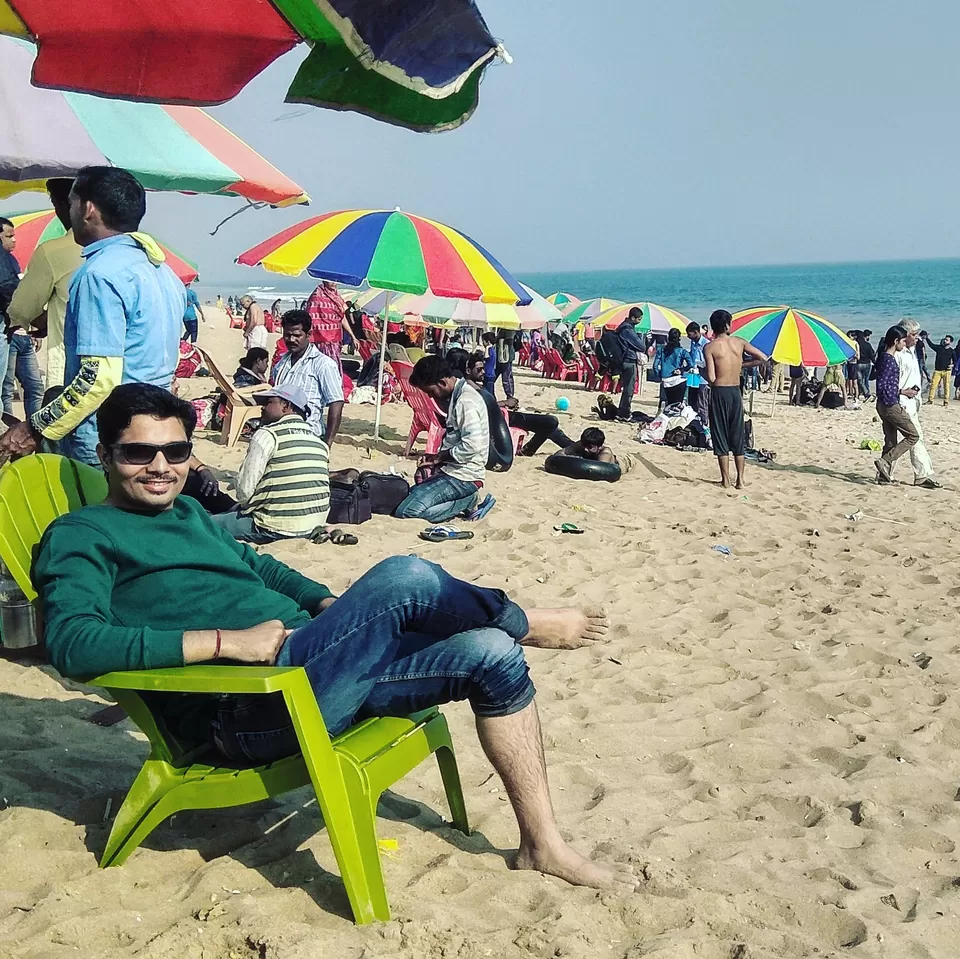 Had Nariyal Pani and tea on the way. It took us 1 hour 45 mins to reach Puri.
We did temple Darshan at Shri Bhagwan Jagannath Temple. This ancient temple famous for its Chariot Yatra has a trinity of deities as Shri Jagannath's (A form of lord vishnu) family, including Sister Subhadra and brother Balbhadra . The temple was built 10th Century AD and is one of the major pilgrimage destination included in as one out of the CHAAR DHAAMS in hindu religion.

The Mahaprasadam
The daily offerings are made to the lord six times a day.
Gopala Vallabha Bhoga-The breakfast,
The Sakala Dhupa Bhoga-made around 10am,
Bada Sankhudi Bhoga- The bhogaconsists of Pakhala with curd and Kanji payas.
The Madhyanha dhupa Bhog- The Noon offerings
Sandhya Dhoop Bhoga - Offered Around 8pm.
Bada Simhara Bhoga-The last offering of the day.
We Had delicious Madhyaanha Dhupa Bhog, that they served in banana leaves.
THE ROSAIGHARA:
The kitchen at the temple is considered to be the largest kitchen in the world. Mahaprasadam is cooked in purely vegetarian way in earthen pots. I must mention here the taste is just divine.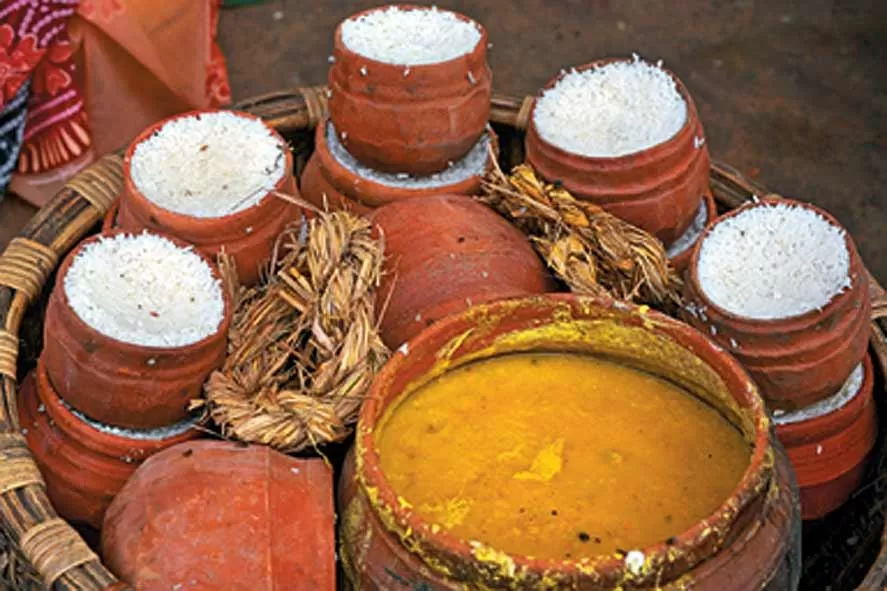 Then we went to puri beach and had a Camel ride. The puri beach is very beautiful. It is not over crowded like majority of other beaches in India and the water is clean blue.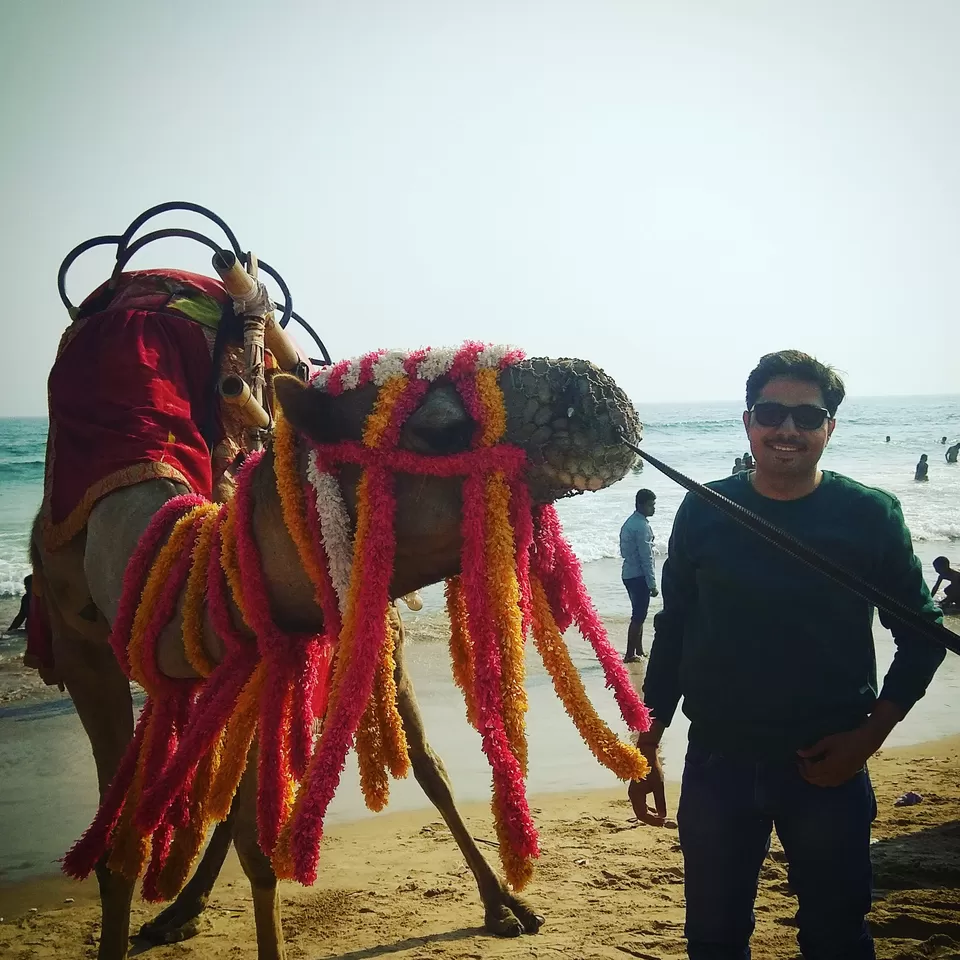 It was a rare view to see Camels on beach. After spending 2hours we left for konark.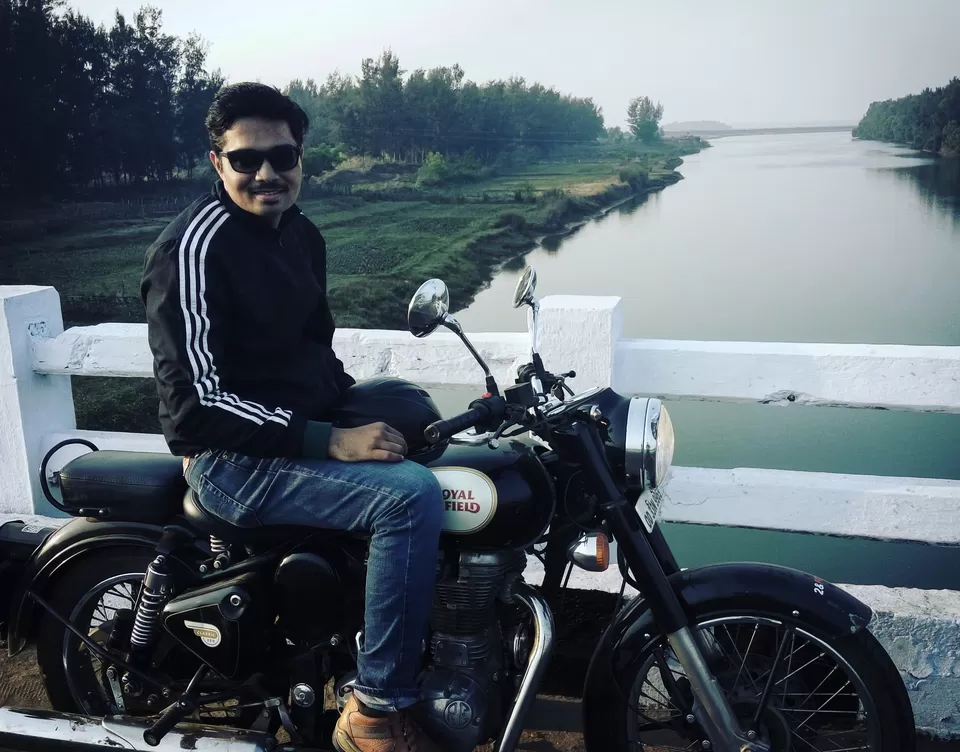 It was another 35km drive from puri to konark.
On the way came a beautiful beach called Chandrabhaga beach and places where people were doing some boating in backwaters. Driving on the road connecting Puri to Konark was like driving on Mumbai Marine Drive, with running sea alongside throughout the ride. The cool breeze doesn't make you feel the fatigue.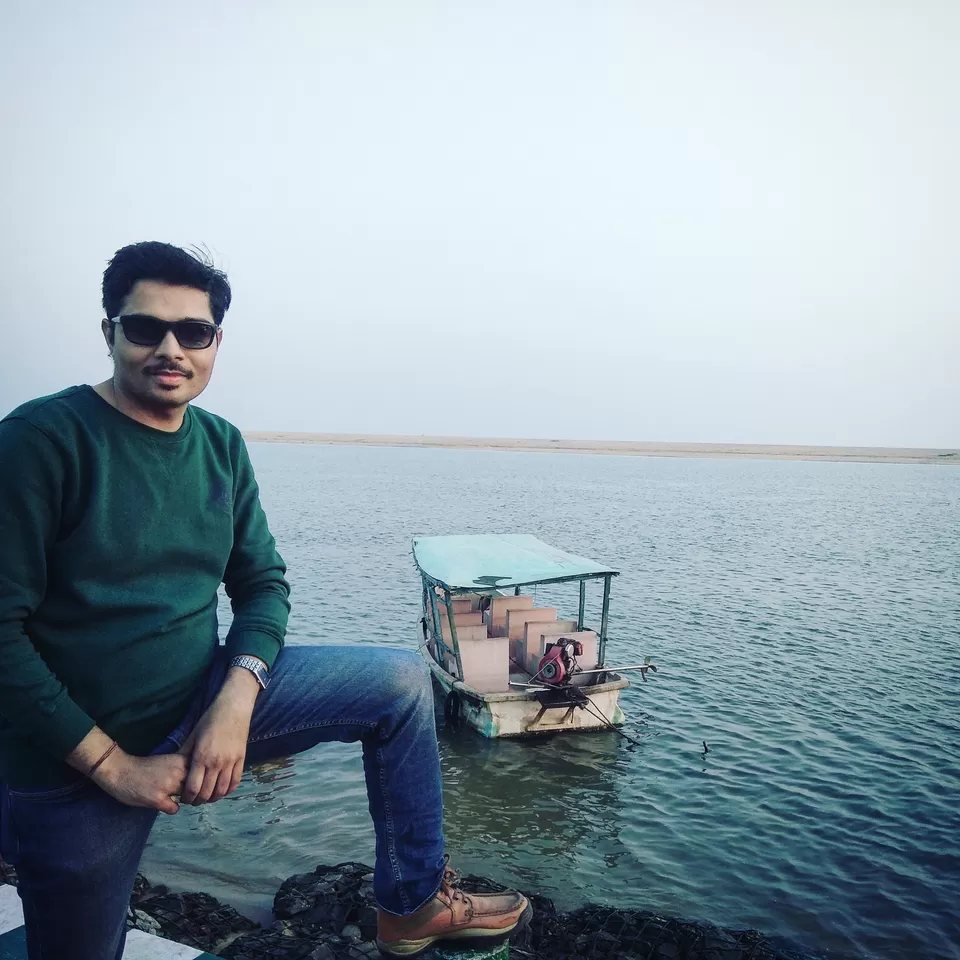 We reached Konark a bit before the sunset. Konark (Kona-Angle and Arka-Sun) is famous for its 13th century AD built Sun Temple. The temple is in the form of a huge chariot with large wheels and horses. It is a UNESCO world heritage site.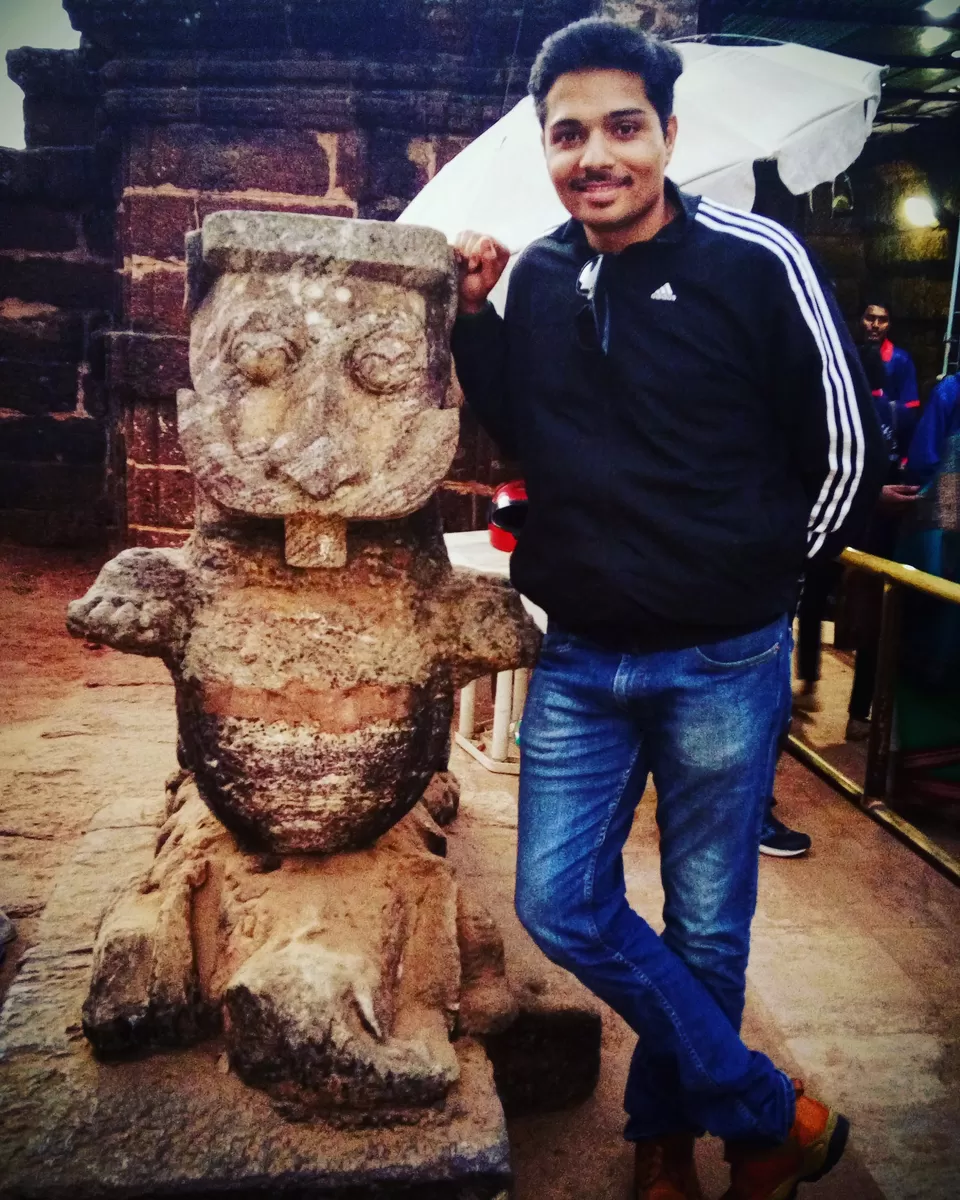 Visited the konark temple and watched the exquisite light show.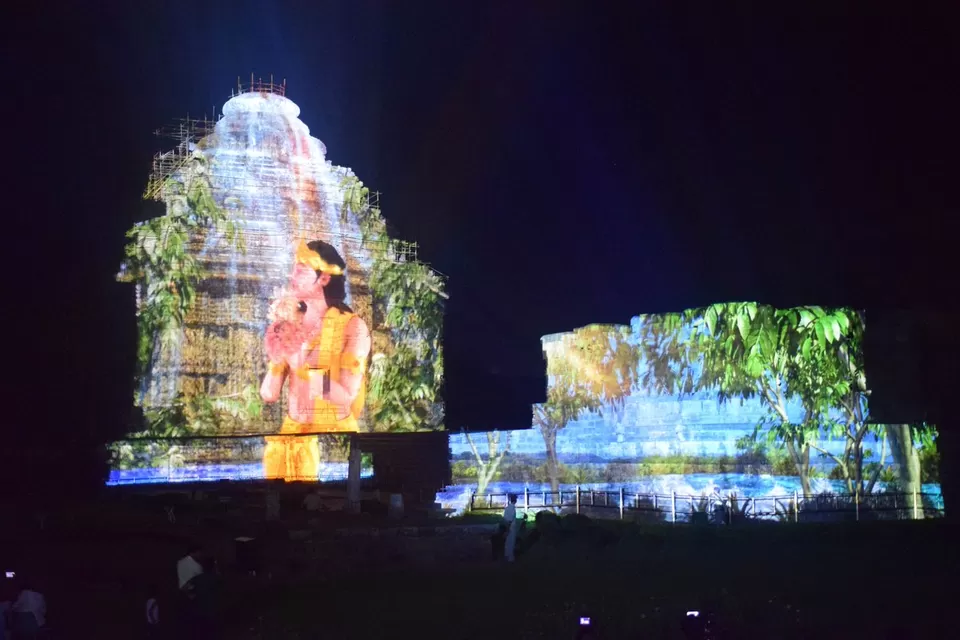 The sunset view at konark was mesmerizing.
We returned to bhubaneshvar late that night.
It is a must visit if you plan to have a religious, peaceful and green outing and that too on bike.
For more such out of the box travel destinations and amazing photographs visit my personal blog www.lonelymusafir.com