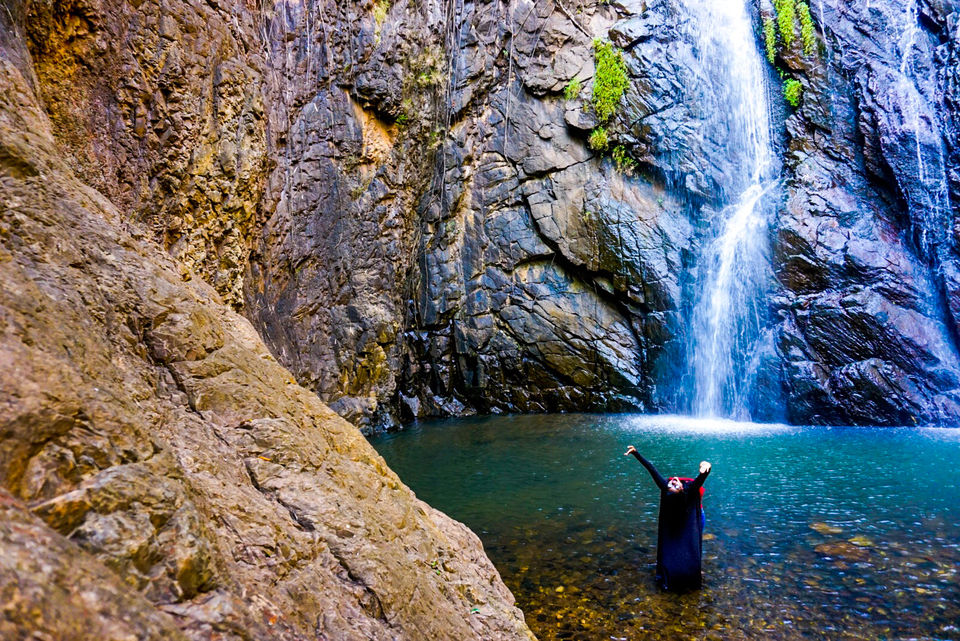 Staying in Bhubaneswar for more than 7 years by now, if you ask me which all places have I explored being here? Honestly, not more. Except few well known places in the perimeter of 100 kms. But lately my travel freak mind & never say no to any plan friend (my husband) do not let me waste my weekends sitting at home. Been to places outside Odisha & India, we have come to a conclusion that the scenic beauty that other places offer are also being offered by our incredible Odisha apart from the fact that it's less explored/ unexplored. And we decided to explore the unexplored! One of them is Pradhanpat falls, located in the district Deogarh of Odisha.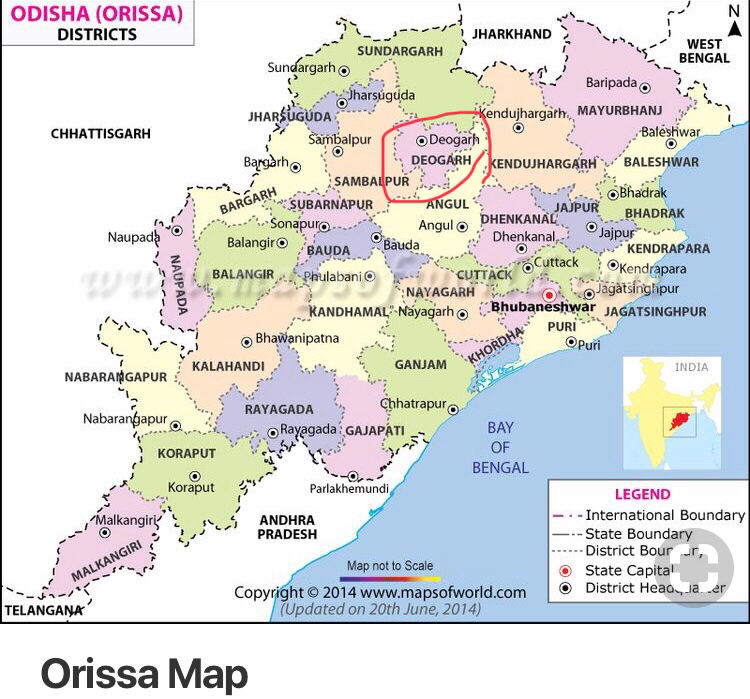 Transport:
It is approx 250kms from Bhubaneswar, 80kms from Talcher (from where we took the trip). You can take train, taxi or car to travel to this place. I would suggest car/ taxi as you can enjoy the view while road tripping.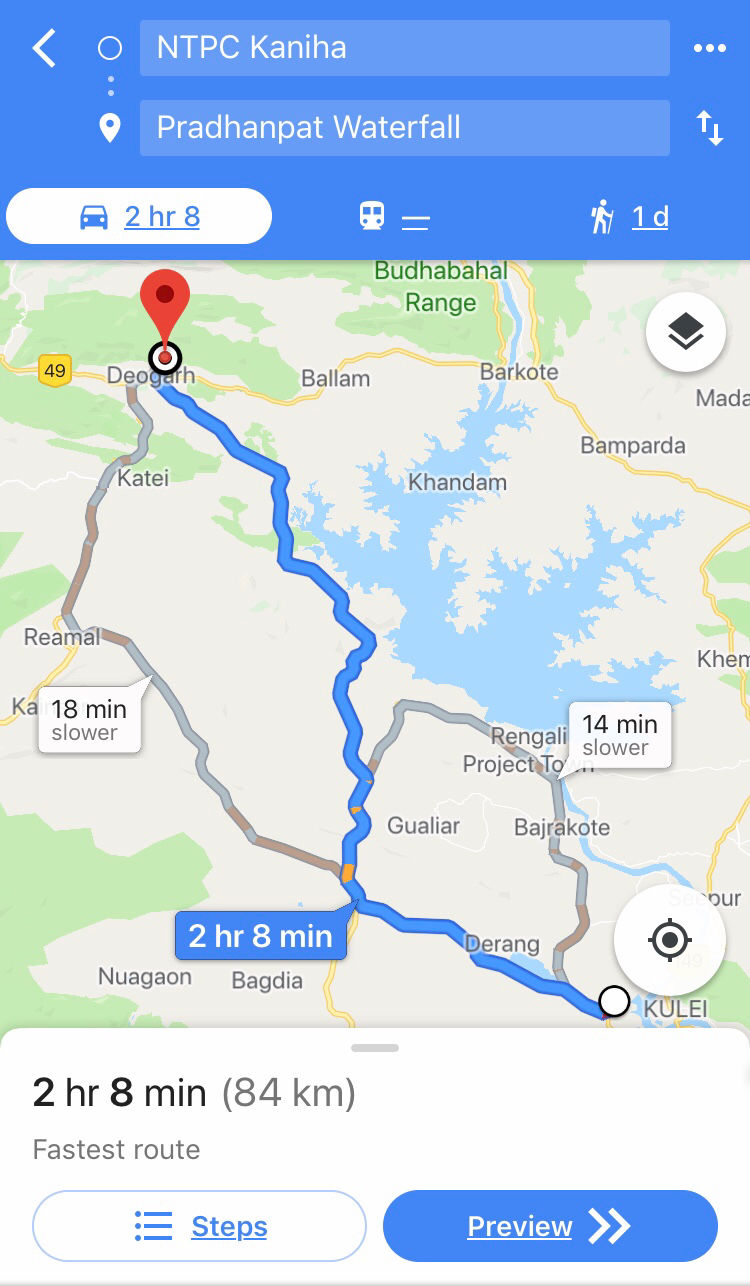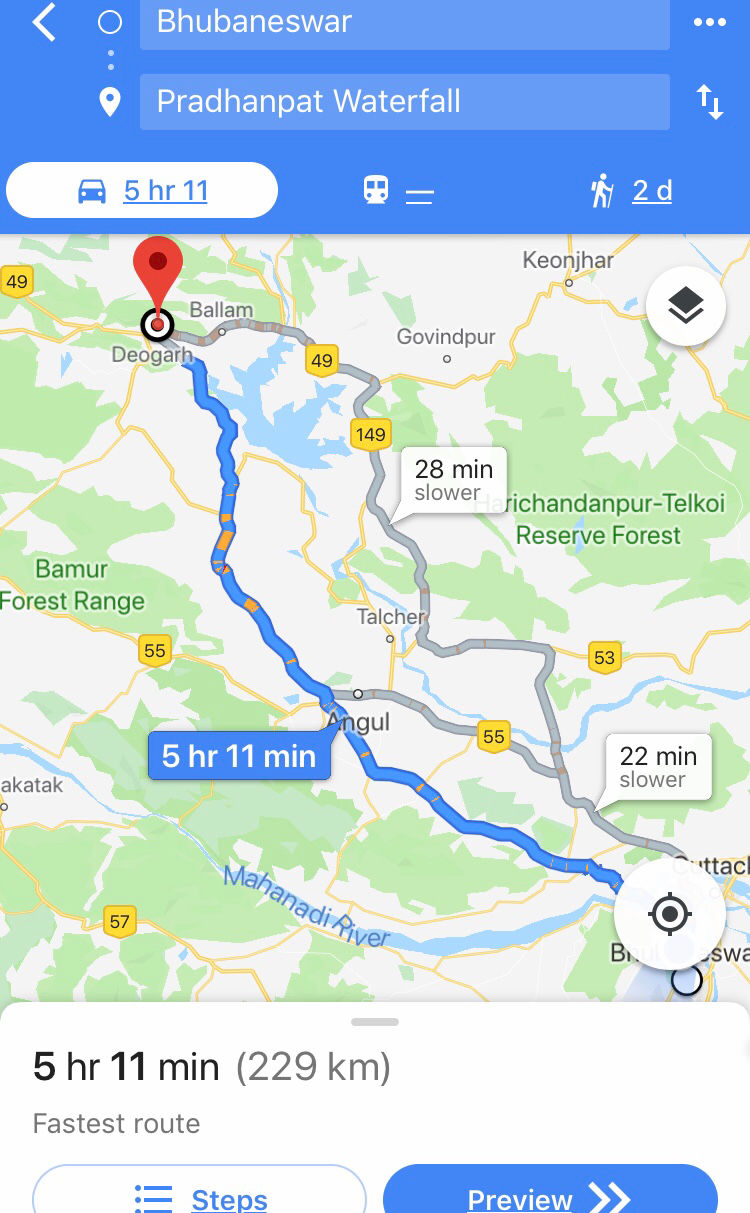 Journey:
Someone has told it correctly, journey is more beautiful than the destination. Especially when taken with your loved ones. So this was an impromptu plan made that morning and we started after our breakfast. We crossed few villages and followed our friend Google map to reach to our first stop Budhapal. Had some food and chit chat with some strangers and started for Deogarh. And here we came across these amazing views, we could not resist taking pictures with.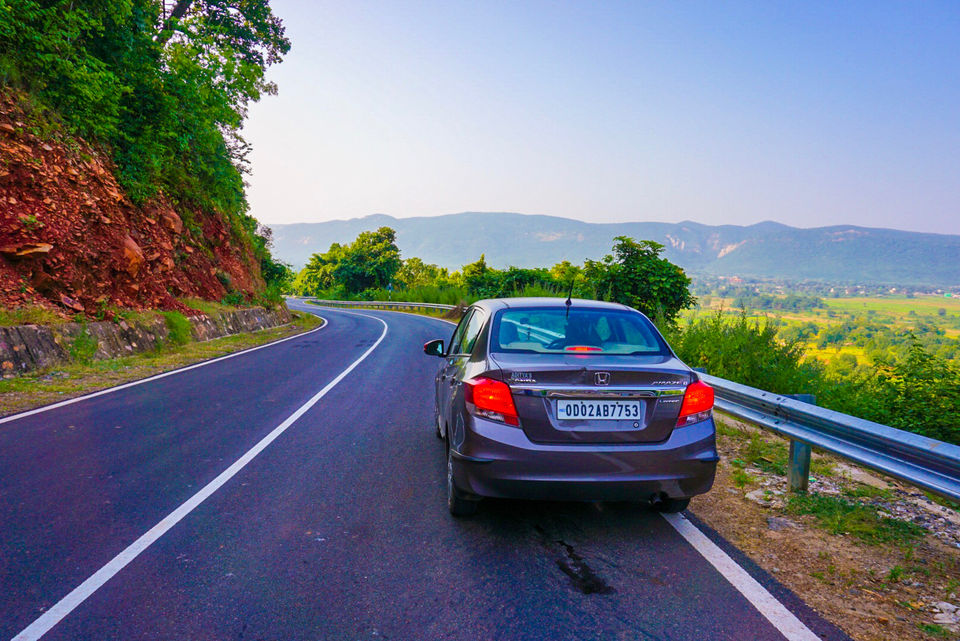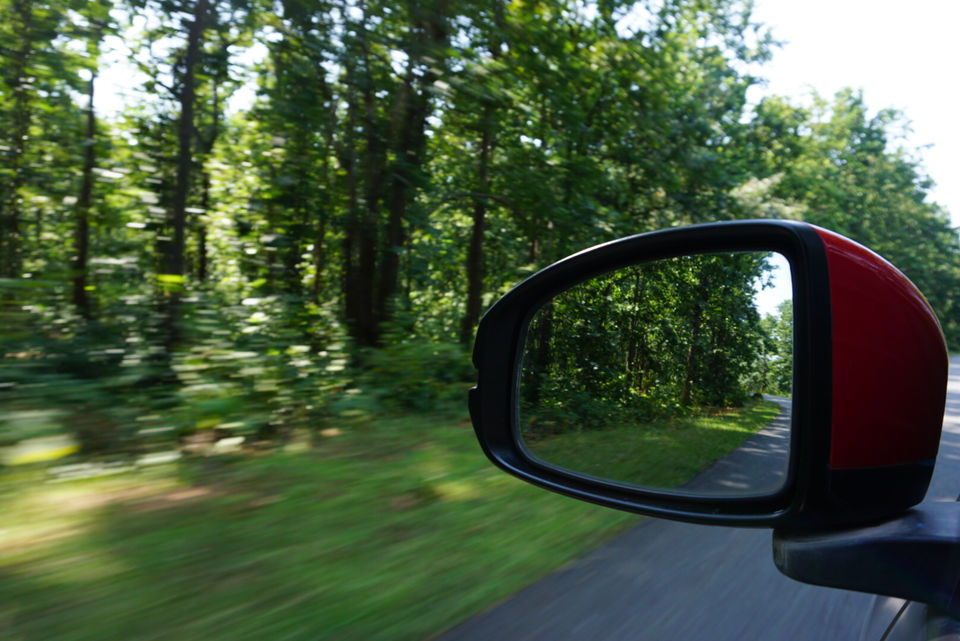 The view of the other side was equally amazing.

We headed towards waterfall with all our excitement. Crossed some lush forests and throughout my camera was doing click click click.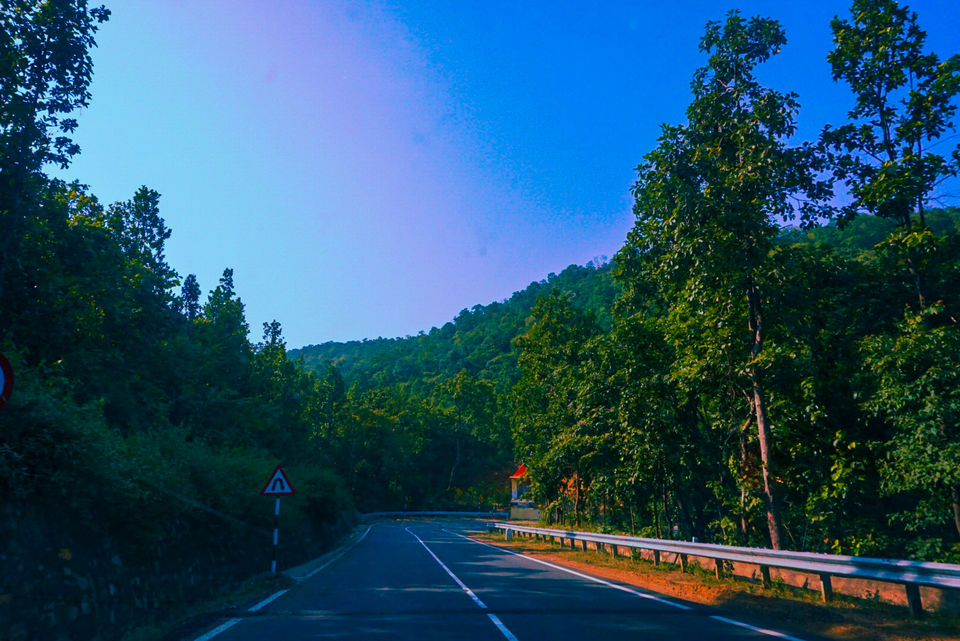 And there we reached to our destination. The place was surrounded by dense forest with tallest of trees. You would find a lot of monkeys there but they won't harm you, crowded by people enjoying their outings or picnics.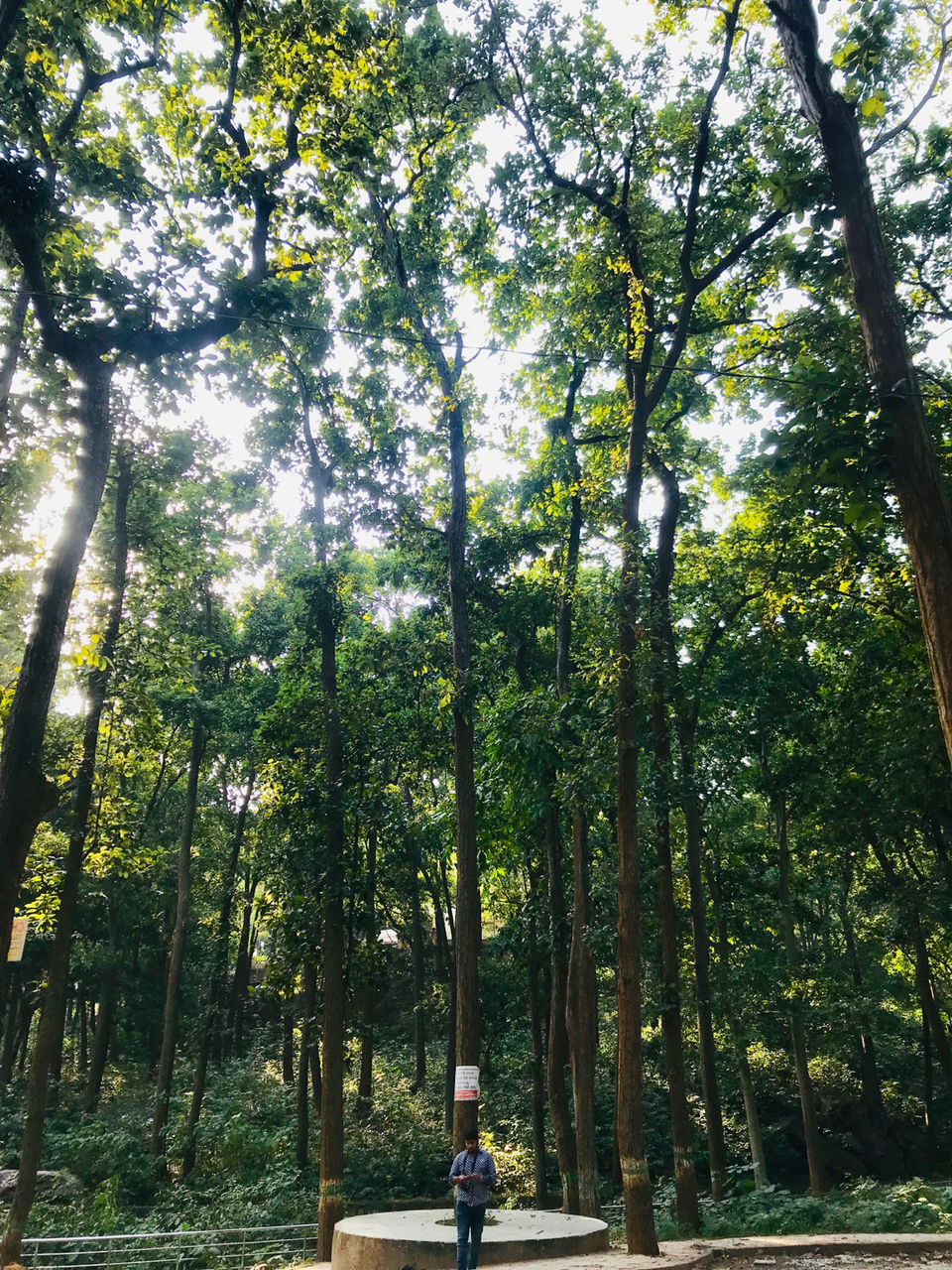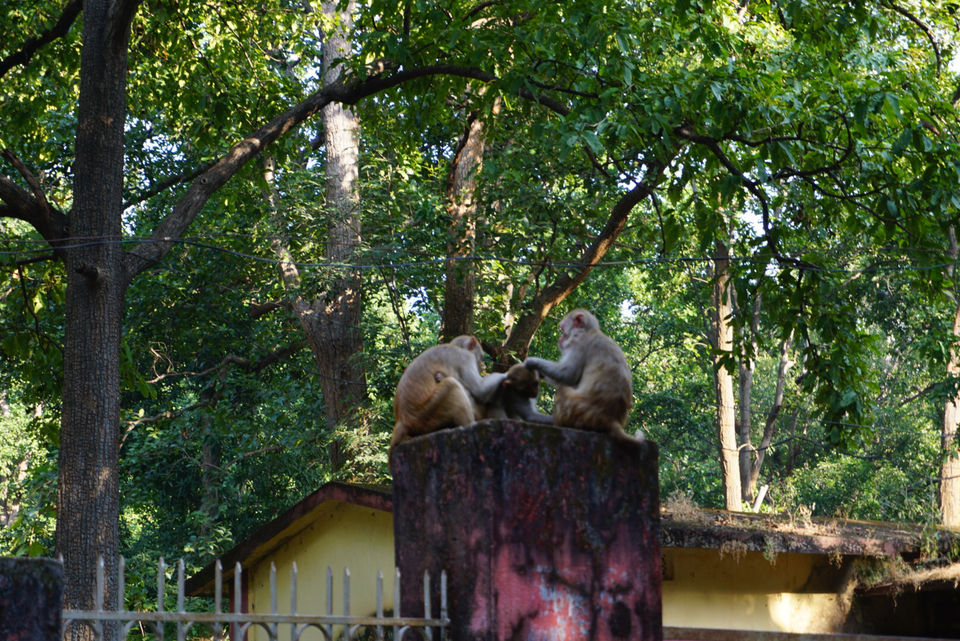 Though the fall was not a huge one, but you are going to enjoy it for sure. Bathing is not allowed in the fall as the water from the fall gets supplied for drinking purpose. Spend some time sitting there and enjoy the view ,listen to the sound of fall and feel the cooler vibes that it gives you. I call it as my perfect day and perfect getaway.
A small temple is located there (locally known as Pradhan budhhi temple). After worshipping there, take the stairs up and then down to waterfall.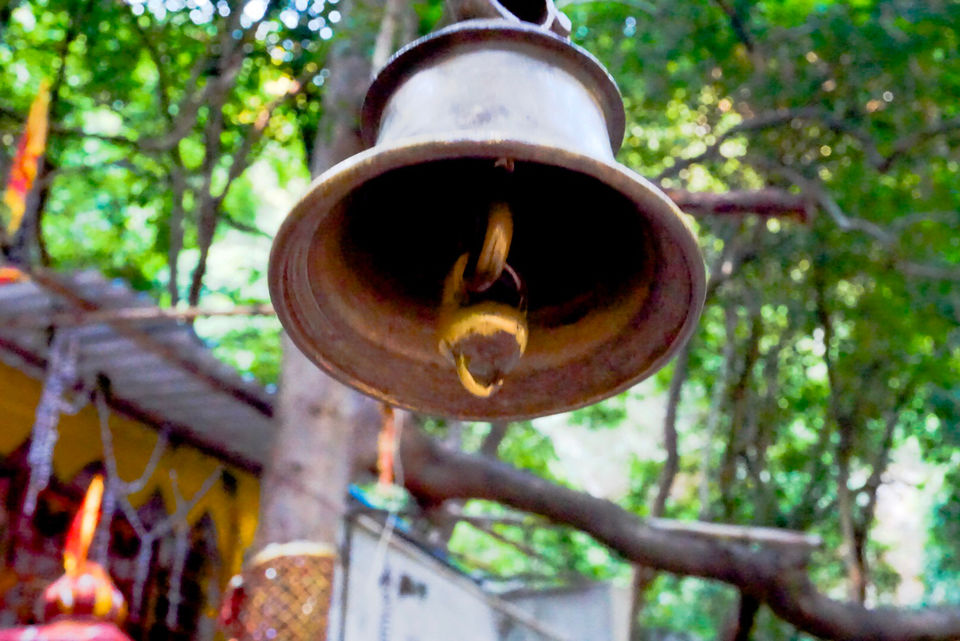 If you are with a bigger group, you can very well trek to the top of this mountain (I have heard that it's more beautiful up there). So after spending some good amount of time in water, we started for Deogarh city for lunch. As it was already evening, we could not get proper meal. However, had local snacks of the place like Chawal bada, Chowmin in Deogarh flavour :P , juices etc. Finally it was time to say good bye to Deogarh and the fall.
There is another beautiful waterfall approx 50 kms far from this place named Khandadhar falls which can be visited too (We could not as we started late for the day so another day for us).