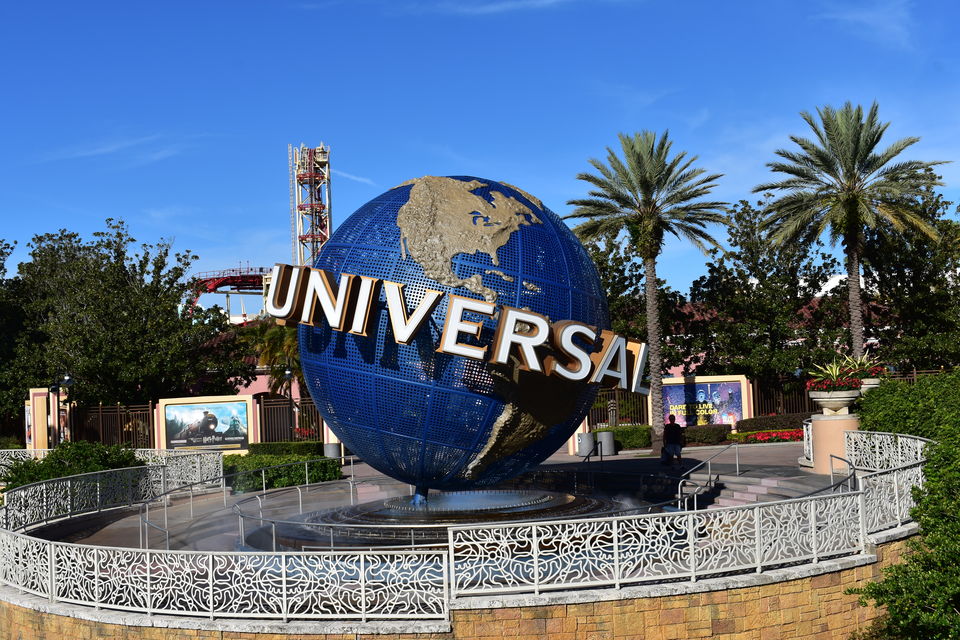 Our first travel experience in the US by air from New Jersey was to Orlando,Florida. We were super excited to visit the city best known for its theme parks, a place where you can revisit your childhood and live every bit of it. Our trip was for 4 nights/5 days during the month of November, which is one of the best times to visit the state.
We planned our trip right before thanksgiving break, from 17th to 21st Nov, 2018 as the theme parks would be crowded during the break. Since we were going for a very short time and wanted to make most of our trip,we planned to visit Universal Studio and Islands of Adventure and decided to stay on International Drive, Orlando which is one of the best locations for vacationers travelling on a budget. The hotels/resorts are affordable and are either at a walk-able distance from the theme parks or have free shuttles to the theme parks.
We booked the hotel just a month before travelling and spent around $250 on it for the entire duration of our trip. Being a peak season for travellers and booking a few weeks before the travel, this was a great deal especially with the great continental FREE breakfast every morning :) We also got our park tickets around the same time. We bought the tickets from their official website which has a lot of plans that you can choose from. We decided to go for the 2 day - 2 park (One park per day) plan.
We planned our trip about 2-2.5 months before our travel date and started by booking the flight tickets. Since we booked pretty early, we got a great deal on the flights, at $130 return for one person from EWR to Orlando on the 17th evening after work. We reached there around 10 pm, and checked in at our hotel, La Quinta Inn (the one on International Drive), which was around 14mi from the airport.
We started our day with some great breakfast to boost our energies for the rest of the day and took the shuttle to Universal Studio. There are 3 parks in Universal Studios - Islands of Adventure, Universal Studios and Volcano Bay. Each park has a lot of rides and you can easily spend one day in each park. Prior to the trip, we had researched a bit on how to cover most of the rides without spending a lot of time waiting in the queue. The first thing to do before going to the park is to download the Universal Studio app, which gives the wait times of each ride. This will help you plan which ride to go at what time. You can also buy the express pass to skip lines at some of the rides at some extra cost.
We covered most of the rides there, but the most crowded ones were Harry Potter and the Escape from Gringotts, Revenge of The Mummy, Despicable Me Minion Mayhem and Jurassic Park. And if you have a park to park ticket, you can also use the Hogwarts Express to go from one park to the other. Most of the rides are 3D/4D rides with a few Roller Coaster ones as well(Hollywood Rip Ride Rockit).
Apart from the rides and roller coasters, there are a lot other attractions and activities going on in the theme parks which includes bike stunts, performances, shopping, a lot of restaurants etc. As we also went during the holiday season, we could see the Macy's thanksgiving parade.
After spending the entire day at the park, we went to the Universal's CityWalk where there are tons of restaurants, shops etc. This is a great place to spend the evening, grab some food and relax with a view after a tiring day at the park.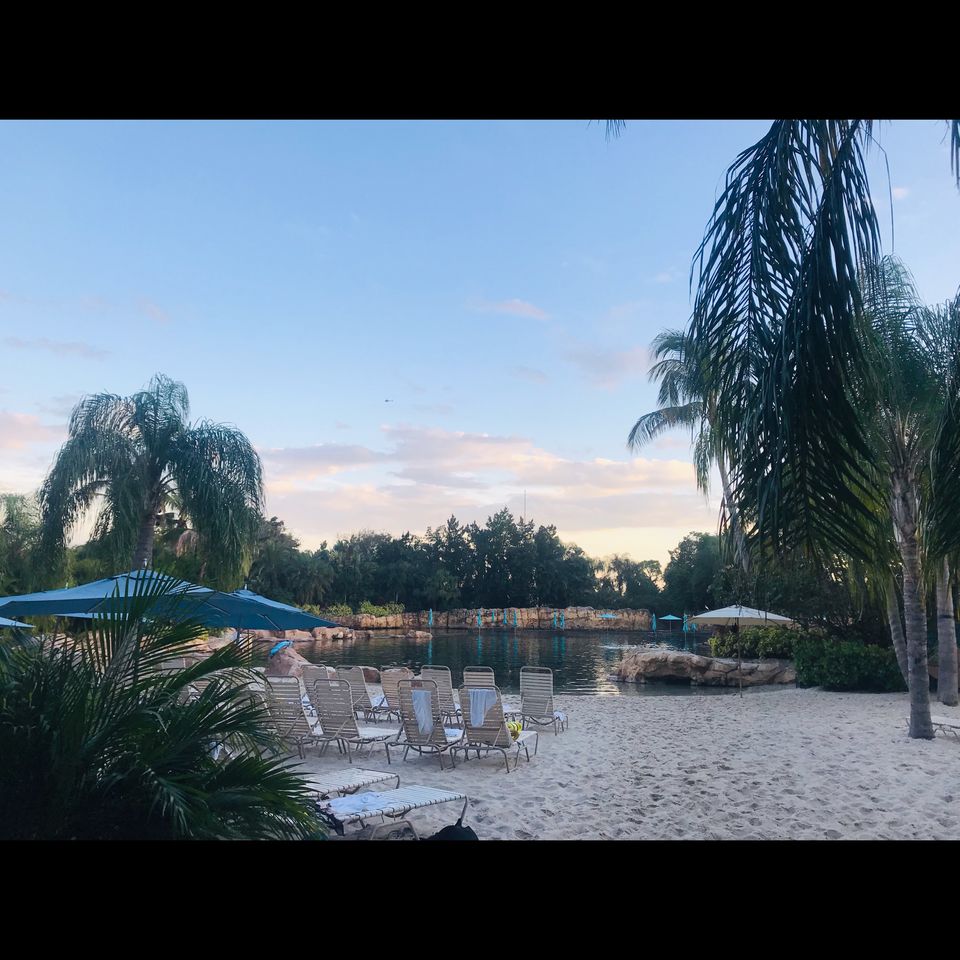 After a hectic day at the park,it was time for some relaxation. So we went to Discovery Cove, a place not many people visit during a trip to Orlando. This is an all inclusive family resort, a little on the pricey side costing $200 for one person/day. BUT, this in inclusive of a wide spread breakfast buffet, lunch, snacks and of course, UNLIMITED DRINKS!!! This also includes a swim with Dolphins and some pictures with it too.
This is a great place to relax, with some amazing views, a lazy pool, a fresh water pool that has Stingrays and fishes and you can swim/snorkel with them. It's one hell of an experience!!!
Spend a day here if you are a water person, and love to grab a drink and be on the pool the entire time!!
So after a relaxed day by the pool, we went to the second theme park - Islands of Adventure, Orlando. This park had a lot more roller coasters than the Universal Studios. We started by visiting Hogsmeade Village which had two rides The Forbidden Journey and Hagrid's Magical Creatures Motorbike Adventure followed by Jurassic Park River Adventure.
This park is very famous for the well known roller coaster, "The Incredible Hulk Coaster". No words to write about this coaster. :p This park also has some amazing and super fun water rides like Popeye and Bluto's Bilgerat Barges, Dudley Do Right's Ripsaw Falls and the Jurassic park.
After spending the entire day at the park, we went to the Universal's CityWalk once again and enjoyed some delicious food there as this was the last day at the park.


So on our last day in Orlando, after all the theme park visits, we finally explored the restaurants in International Drive,Orlando, had a good meal there and headed over for some shopping. As you know, there is no tax in Florida :) We went to an outlet mall close by and got some great deals.
All in all, Orlando was fun,exciting, tiring and a much required break!!