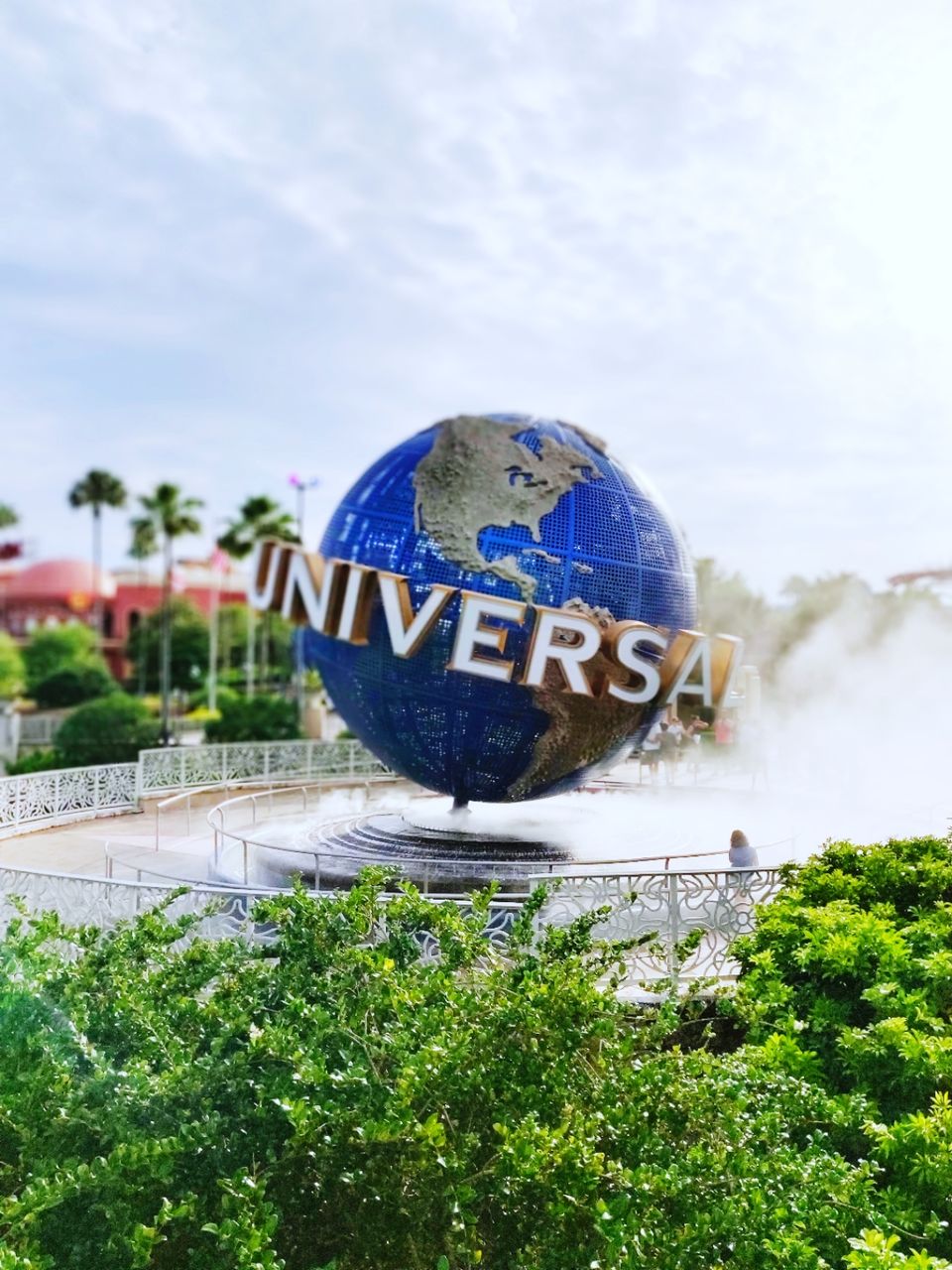 Universal Studios is place where everyone dreams to visit at least once in lifetime . Home to some of the world's advance and adventures rides, Universal is everyone's dream , for me it is totally win - win situation living in Orlando offered me many chance to visit there.So on my personal experience I would like to share some details with you which will help you while visiting Universal.
There is three park inside Universal
1. Island Of Adventure
2. Universal Studios
3. Volcano Bay
Wizarding world of Harry Potter which is located in both island of Adventure and Universal Studios.
So it's difficult to cover all of them in one day,for covering all three you need at least three days,so if you are visiting Universal plan your visit accordingly.
So in this post I am sharing some important tips to help you plan your most adventerous and memorable vacation to Universal , Orlando.
1. WHEN TO VISIT??
Visiting Universal during Thanksgiving or New Year would be spectacular but if course visiting during peak periods mean paying extra for flights, accommodation and other miscellaneous things so if you want to cutoff your expenses SEPTEMBER is best time to visit Universal because this time it is less crowded as summer vacations are over .
Mid January is apparently less crowded time to visit too,but it will be cool if you are planning to visit Volcano Bay.
2 . BUY THE EXPRESS PASS
If you want to cover maximum of the park in a day then buy express pass in place of normal one it will save you your time ,you don't have to wait in a line for an hour.You can get a good deal in 79.99$ express pass for two park per day.
3 . WHERE TO STAY??
One of the best tips to people visiting Universal is to stay on site. There are many advantages of staying onsite you can reach park earlier then people staying off-site and you can save your travel time another plus is you can ride the water taxi right to the park gates and skip parking every day.
4. DOWNLOAD THE UNIVERSAL ORLANDO RESORT APP
Before you visit the park download this universal app .
From the app you can have park map , current wait time for the rides, dining options,show schedule and even you can buy tickets from this app,you don't have to stand in line to buy tickets.
5. BRING A BACKPACKS THAT FITS IN LOCKER ROOM
Backpack is convenient to carry, you can put all your stuff together in backpack like sunscreen,sunglass,food,water,towel etc and you can put you backpack in locker provided inside the park before each rides.
6. USE A SINGLE RIDER LINE
You can save more time by getting in single rider single if you don't mind to ride alone this is best way to save your time.
7. EXPLORE ONE PARK PER DAY
The best way to utilise your time at universal is to cover just one park per day.spend your first day at island of adventures exploring The Incredible Hulk Coaster,The Amazing Adventure Of Spiderman, Jurassic Park River Adventure , Skull Island - Reign Of Kong ,Gravity and Hagrid's Magical Creature
Second day you can visit Universal Studios exploring
The Revenge Of The Mummy, The Simpsons Attractions, Riding The Rip Ride Rocket,The Wizarding World Of Harry Potter,The Transformer,Fast And Furious.
And save your last day for volcano bay water theme park.
8. LOGIN TO FREE WI-FI
You can save your data while visiting to park you just need to login to universal WiFi which works everywhere inside park.